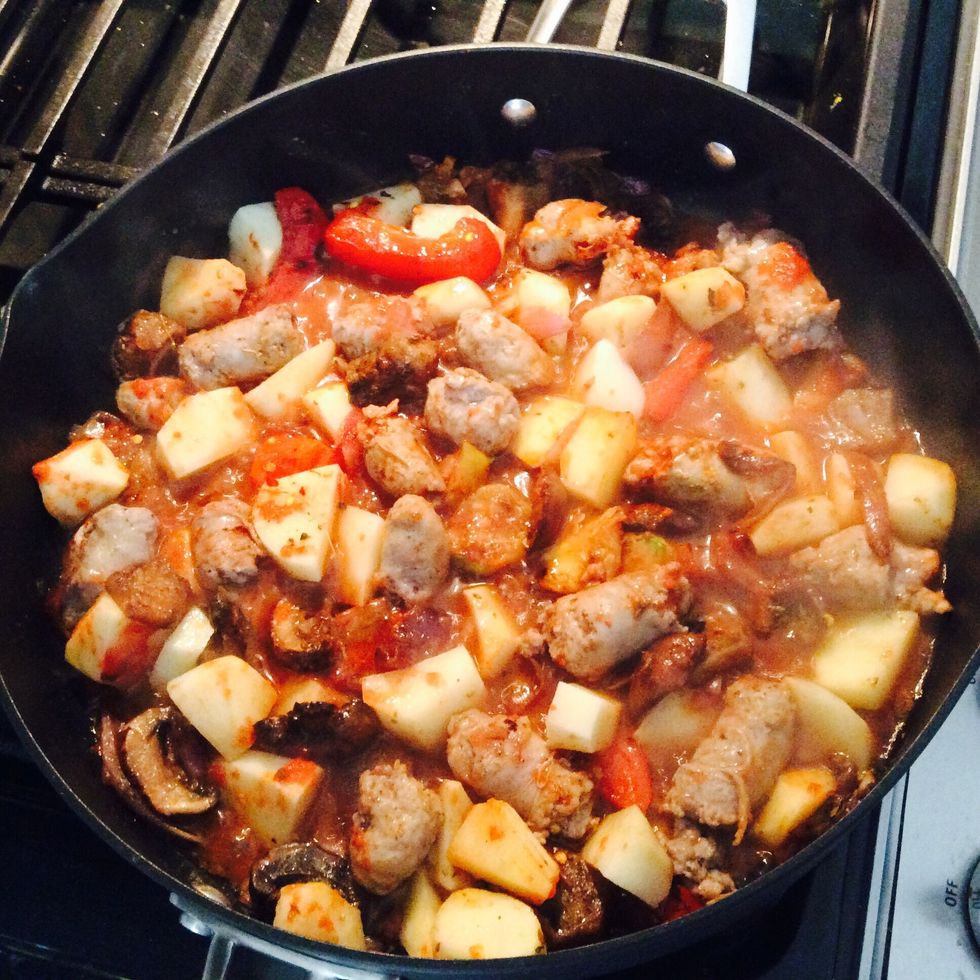 Cook until potatoes are soft!
Everything is cut bite size. Sautée onion and garlic with left over grilled veggies, add cut sausages. Cook until crispy. Add tomato sauce, wine, chicken stock and cook on medium for 20 mins.
Then add Basil and Parsley with chilies and other spices. Let cook until potatoes are done. About another 15-20 mins. Serve with Pasta or on its own with Bread! Easy -Enjoy!👌🌶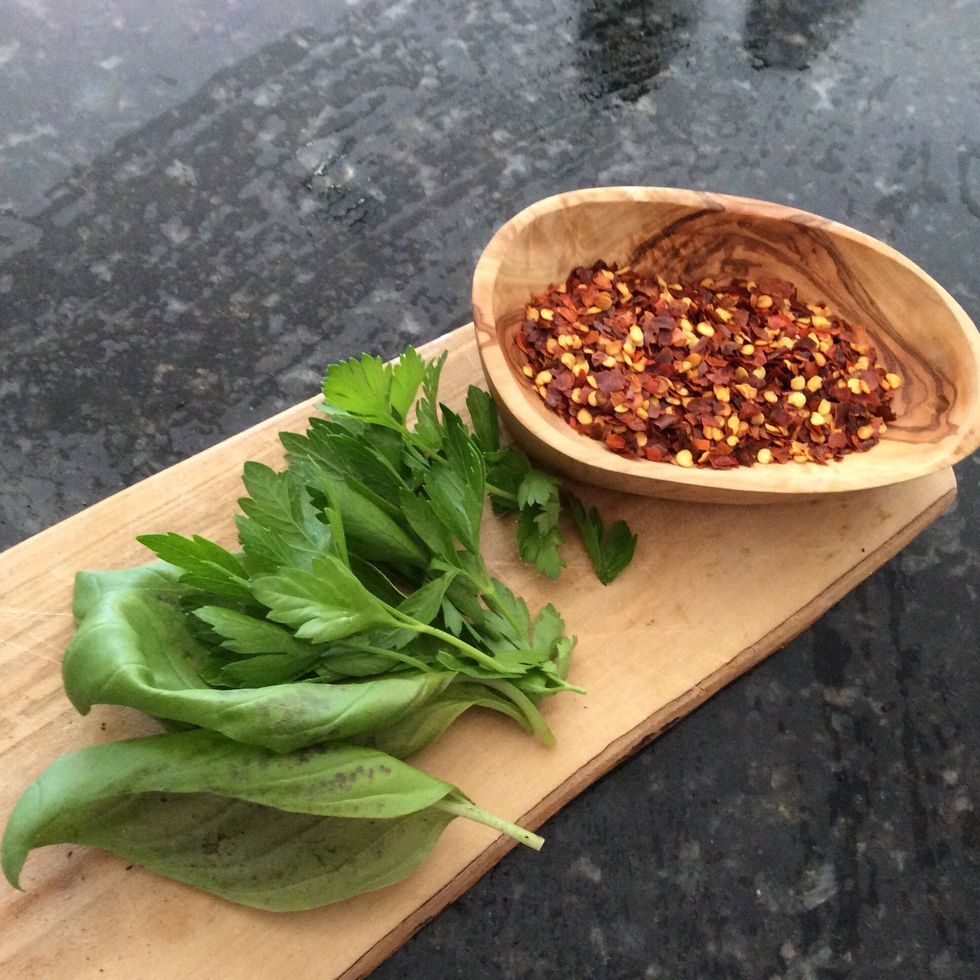 Basil, Parsley and Chillies are a very important ingredient !
Cacciatore Skillet Sausage ! 👌
FYI- Cacciatore means Hunter's Wife Meal, this meal was made for the hunter before he would go out to hunt! . Also means prepared in a spicy tomato sauce.
Left over grilled veggies:
Such as mushrooms,eggplant,zucchini,onions (cut)
1 Package of sausages (mild or hot)
1/2 cup of tomoto sauce cooked
1/2 Red Onion
1 garlic clove
4-5 small potatoes
Chillies
Oregano
Salt and Pepper
Splash of Red Wine
1/2 cup of chicken stock
EVO around the pan (Extra Virgin Olive Oil)
Sprig of Basil and Parsley
Tina Guerrera
Second generation Italian I learned to cook watching my mom and dad at a young age. Now I enjoy cooking for my own family! Love From ....Tina's Kitchen!\nEnjoy!\n