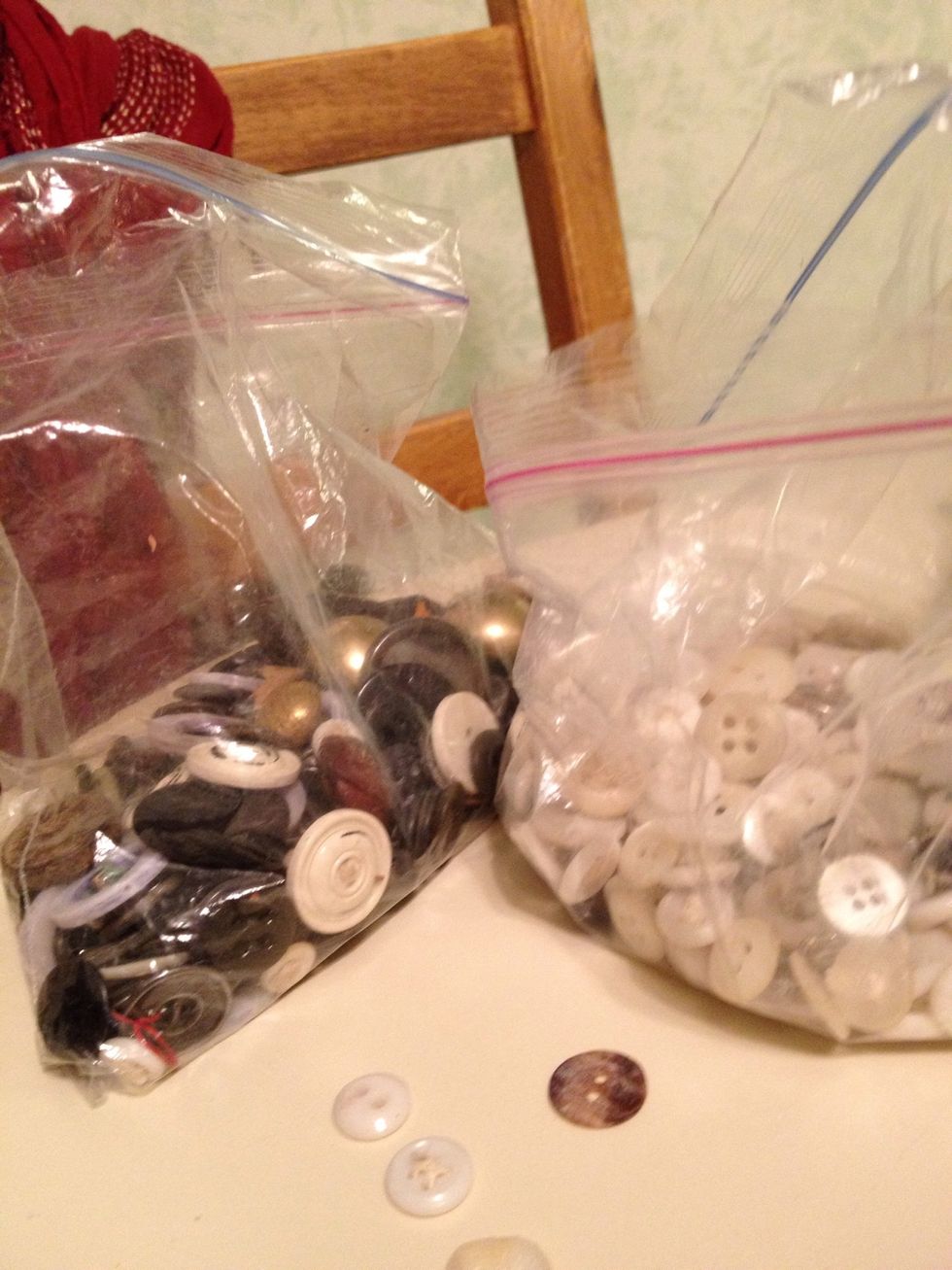 Separate colors and types if you are like that!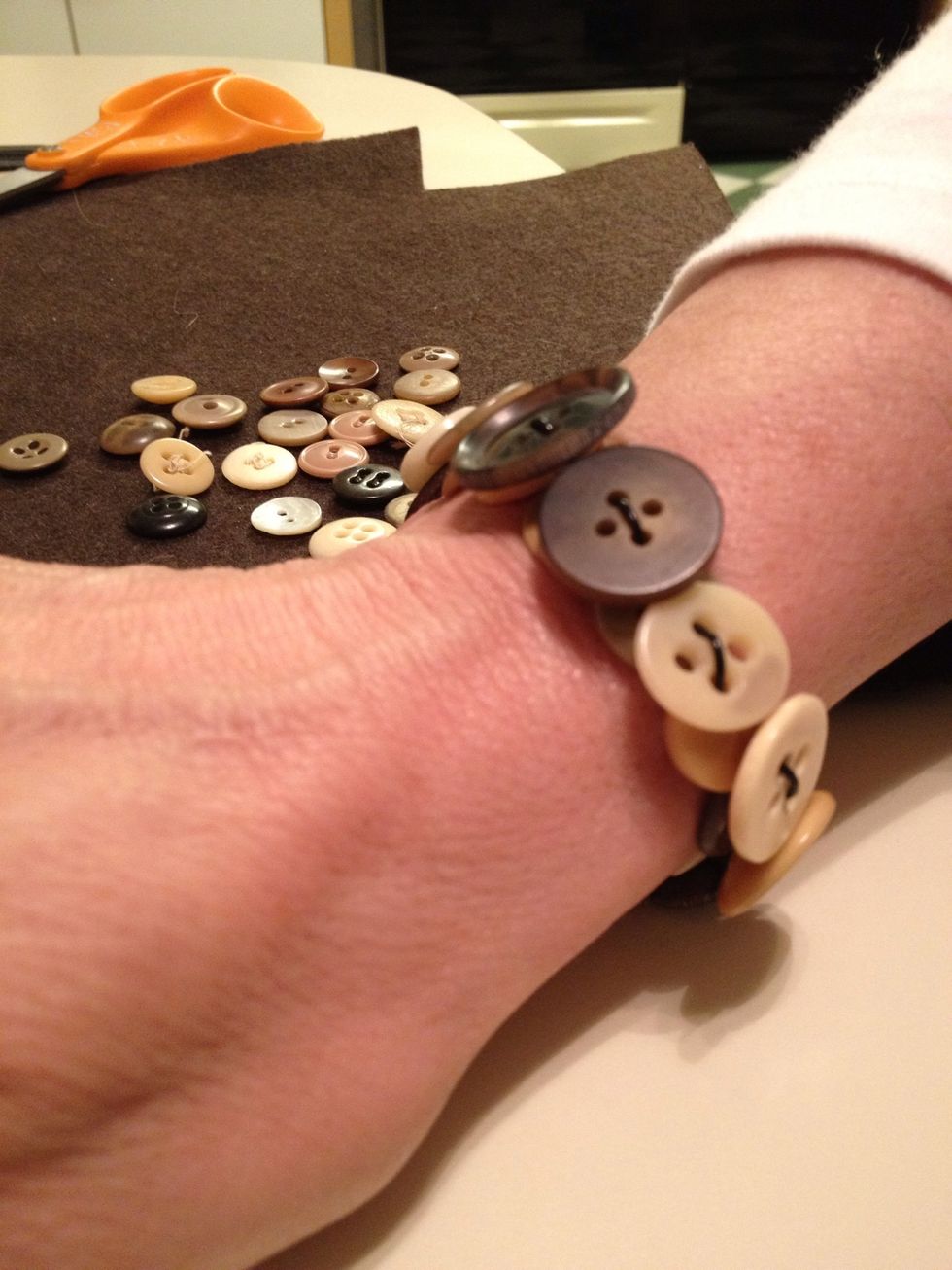 This is how it should look finished!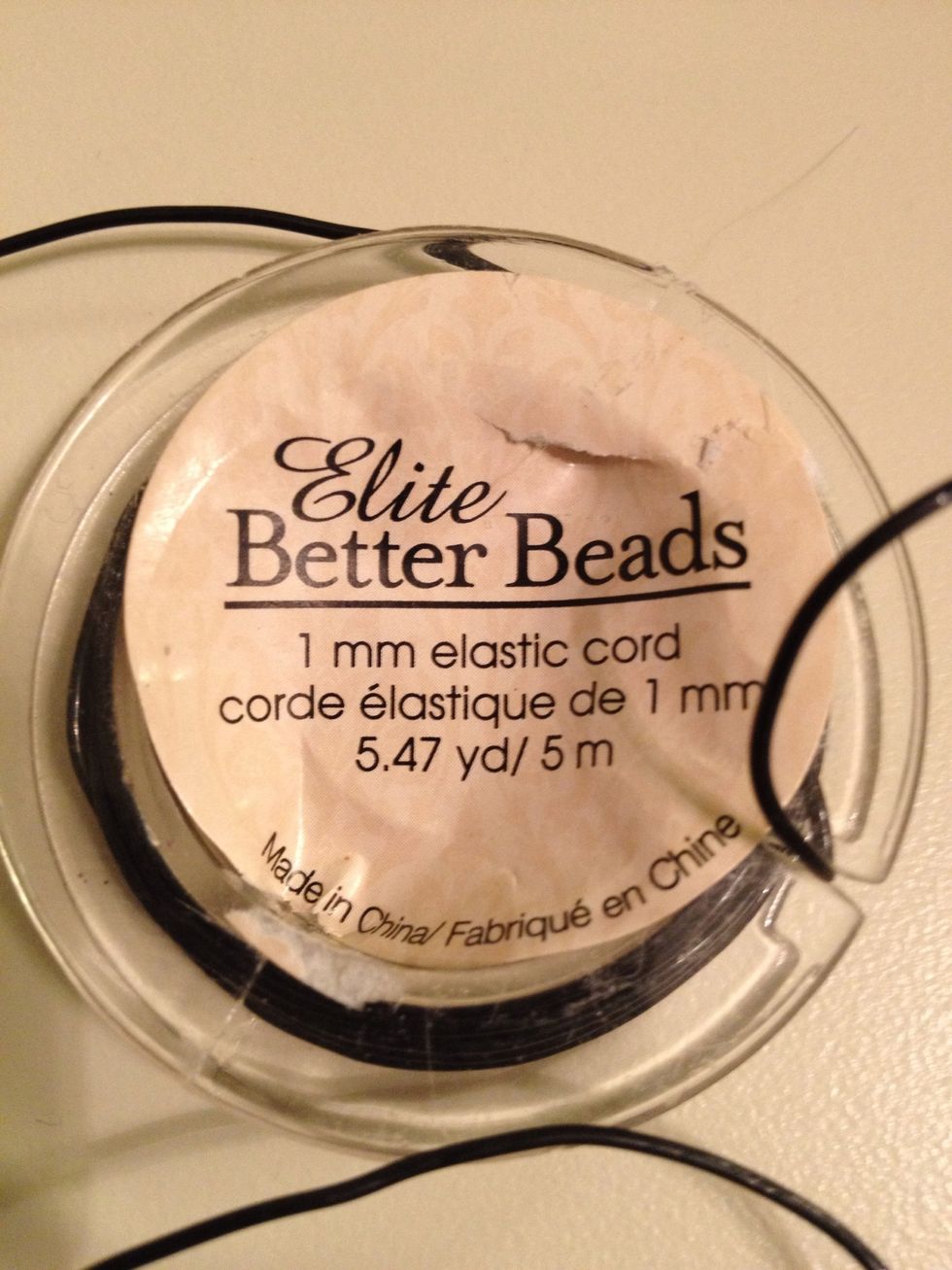 Use this kind of elastic bought at a craft store.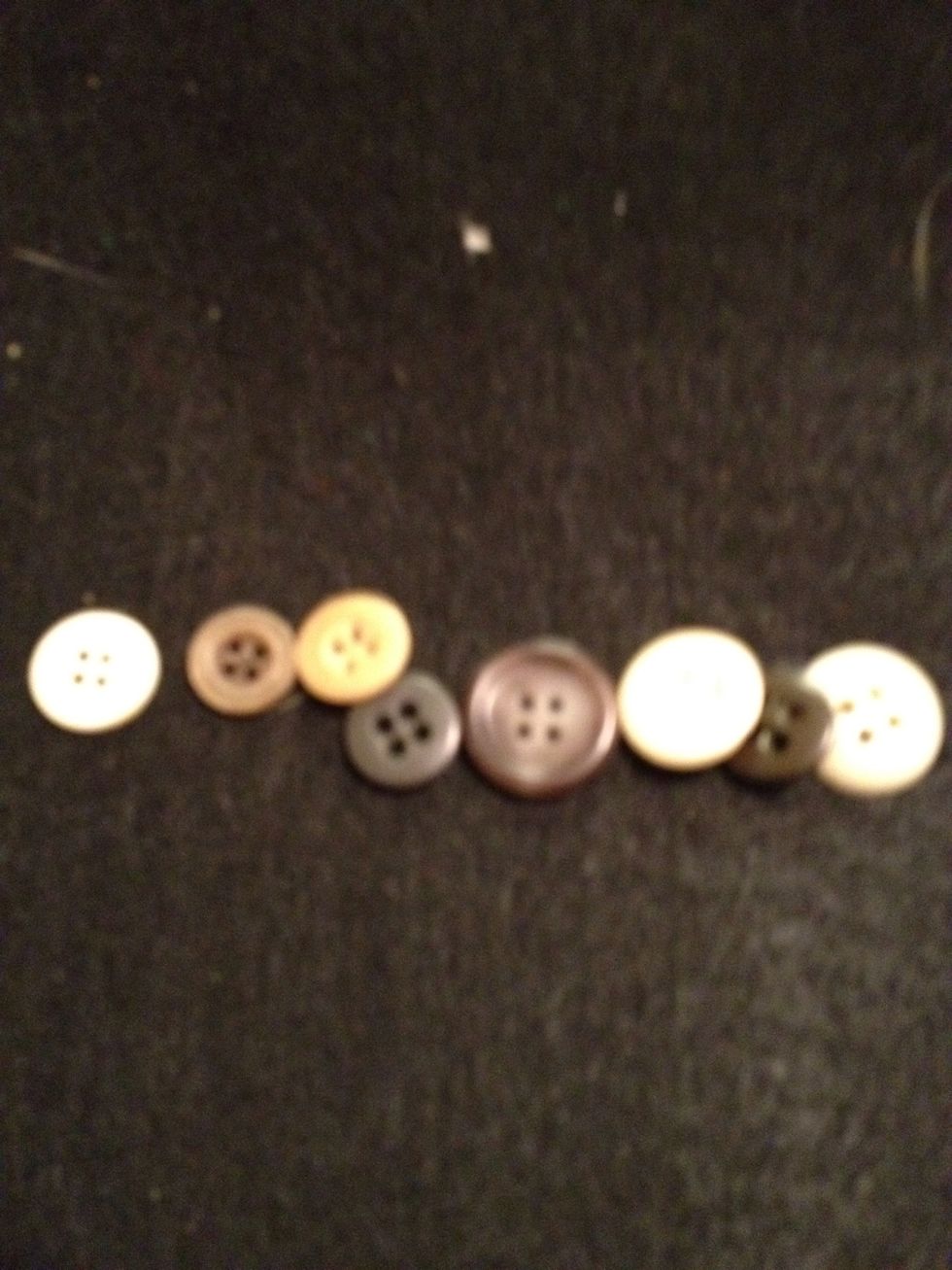 Line up the buttons and the feed the holes diagonally in an under/ over pattern.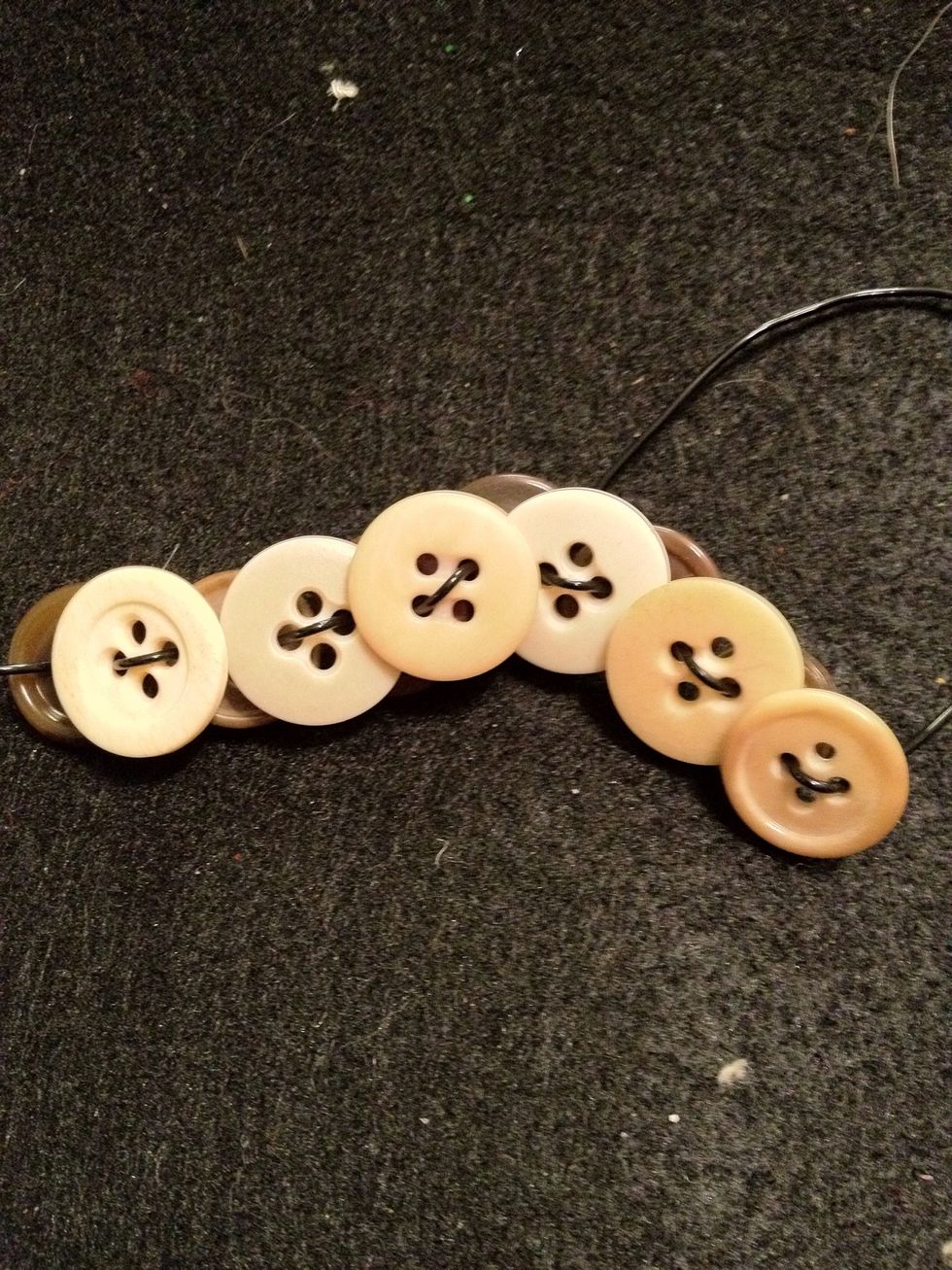 I have dark in the back and light in the front for contrast.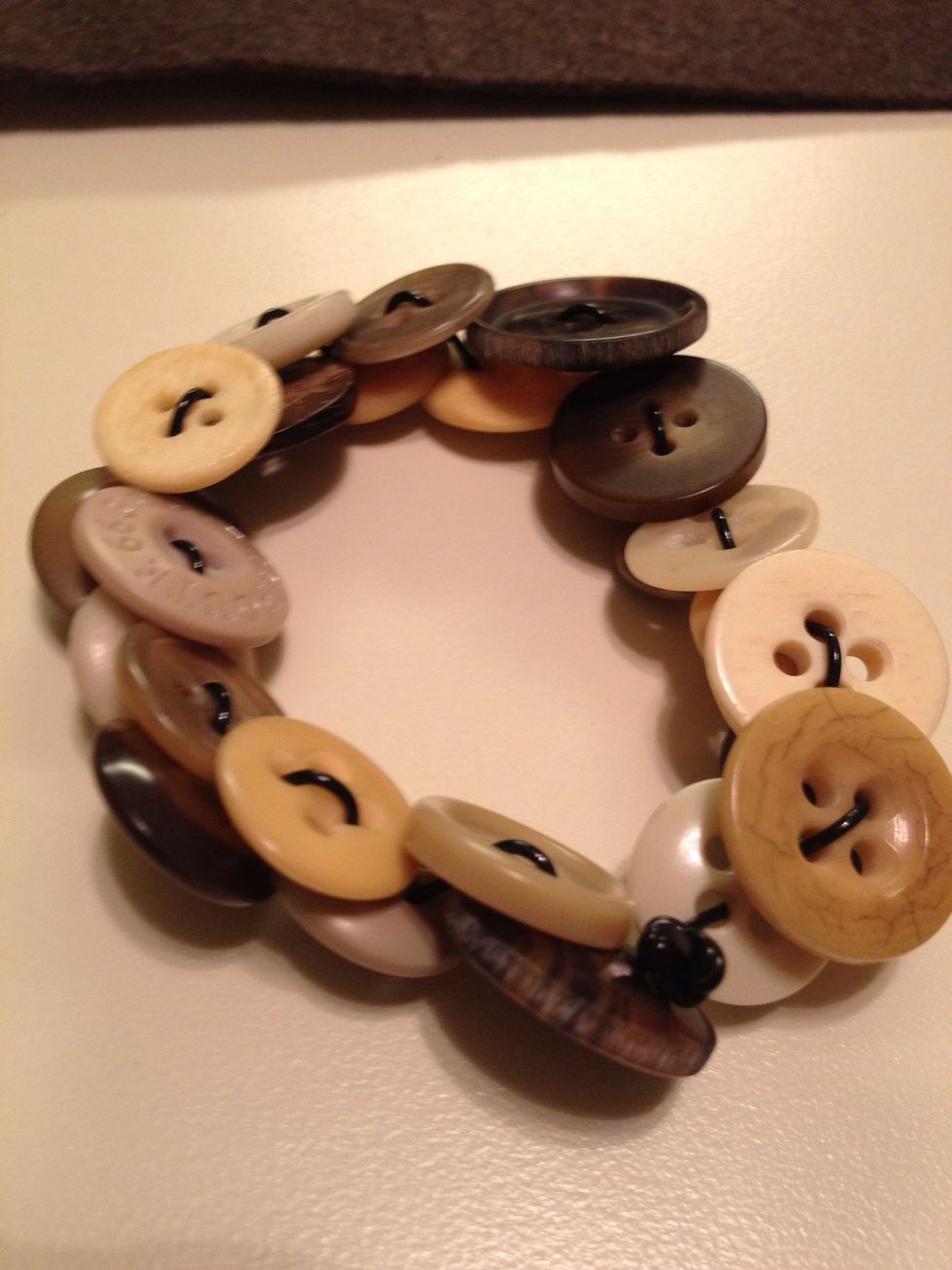 Tie off with a double knot and pull tightly.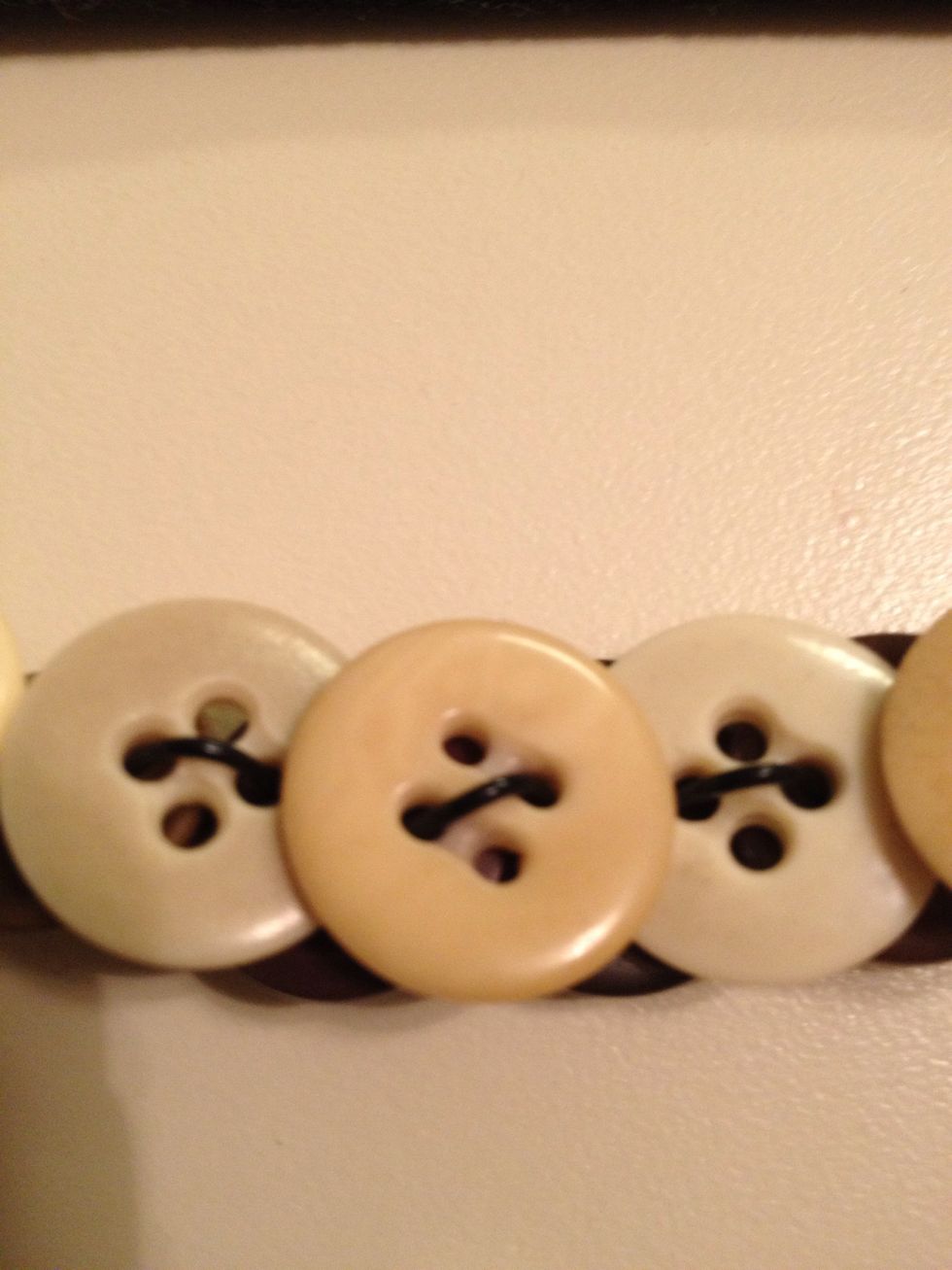 This is close up of my Dads WW 2 uniform buttons.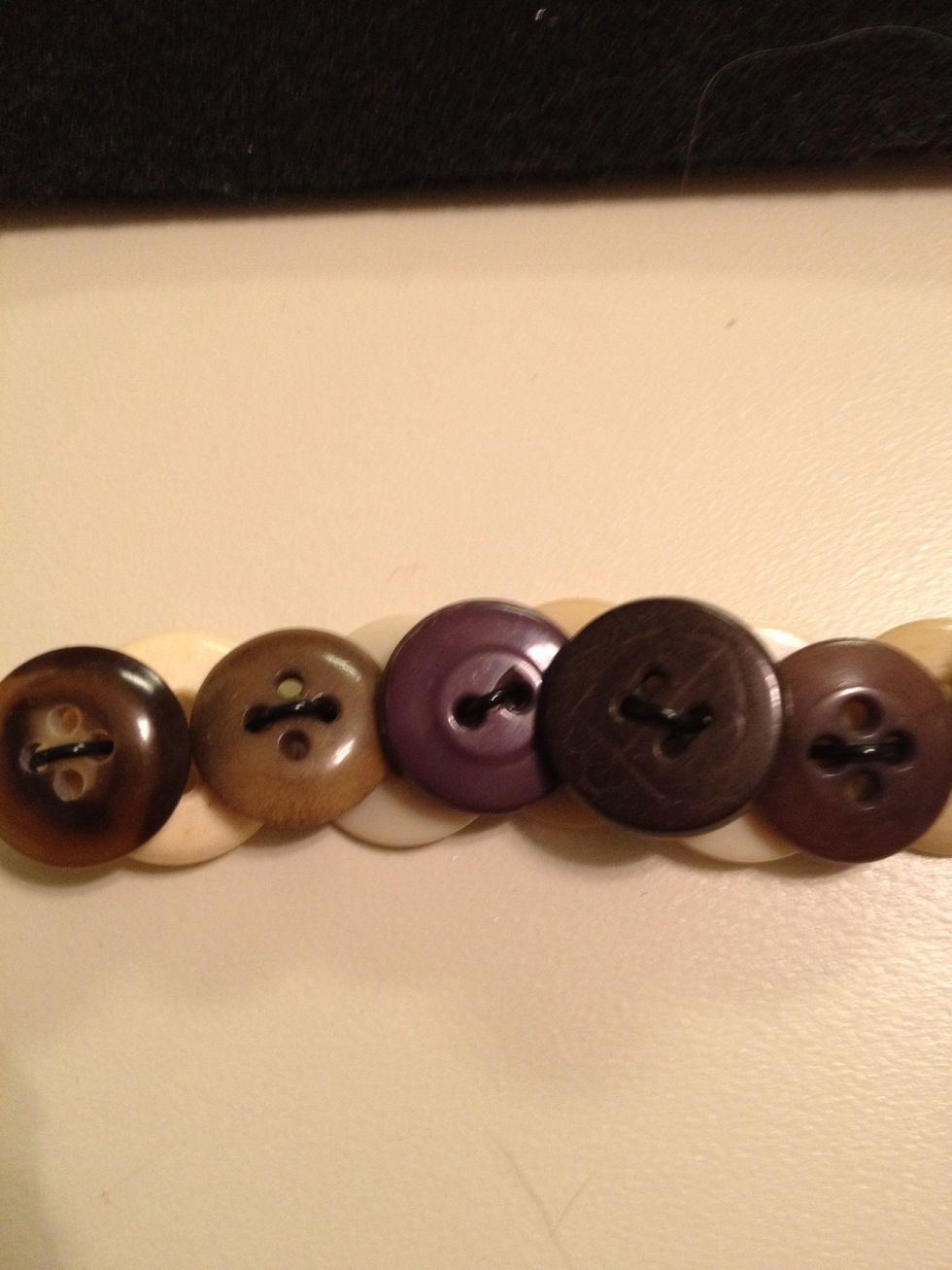 The back ! Hey is reversible...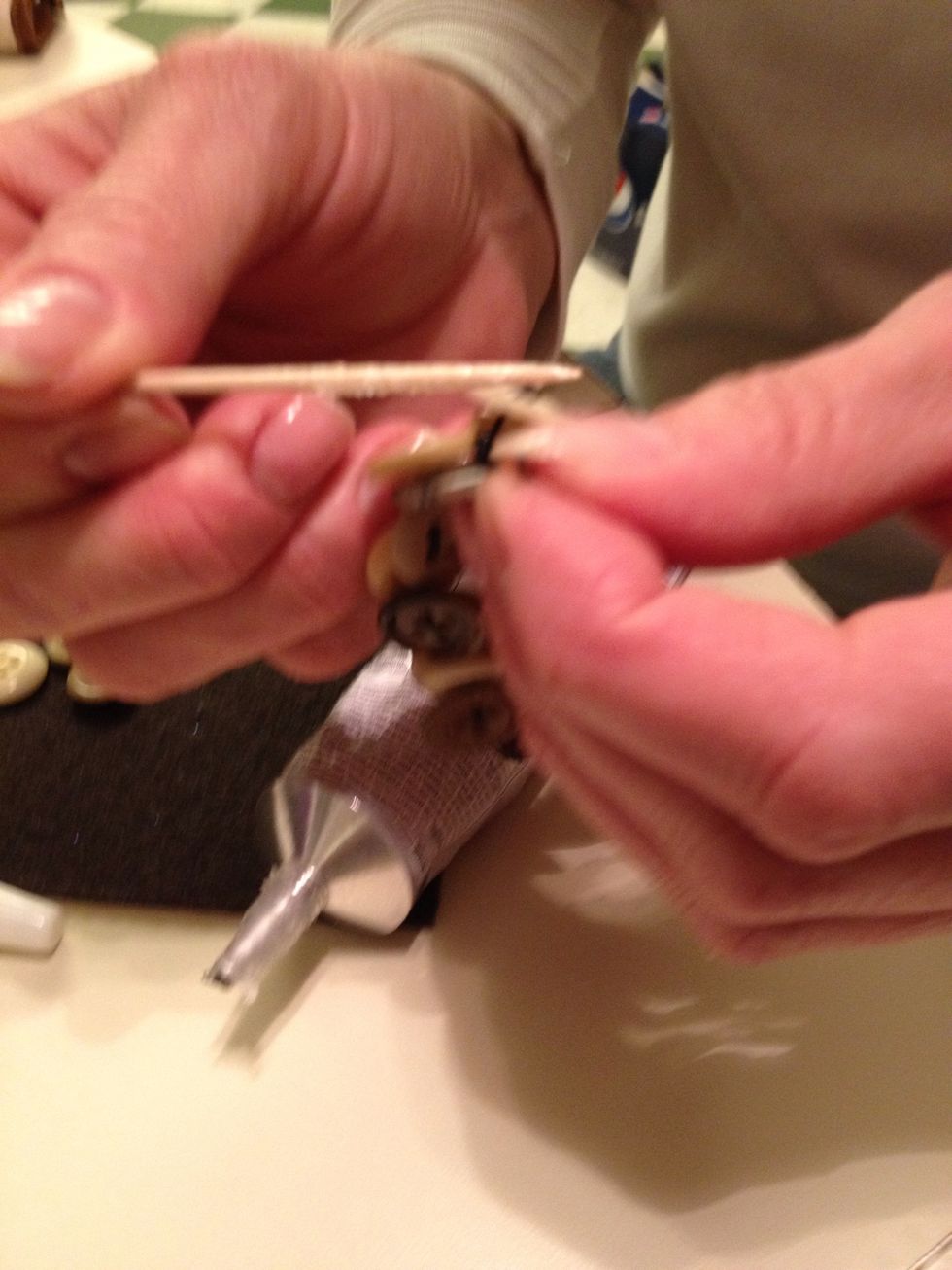 Add a dot of gorilla or other glue to strengthen the knot...
Old and funky buttons
1 mm elastic thread