How to make buttery blueberry streusel muffins
Make Buttery Blueberry Streusel Muffins
6
First preheat oven to 180 degree C (350 degree F). Place rack in centre of oven.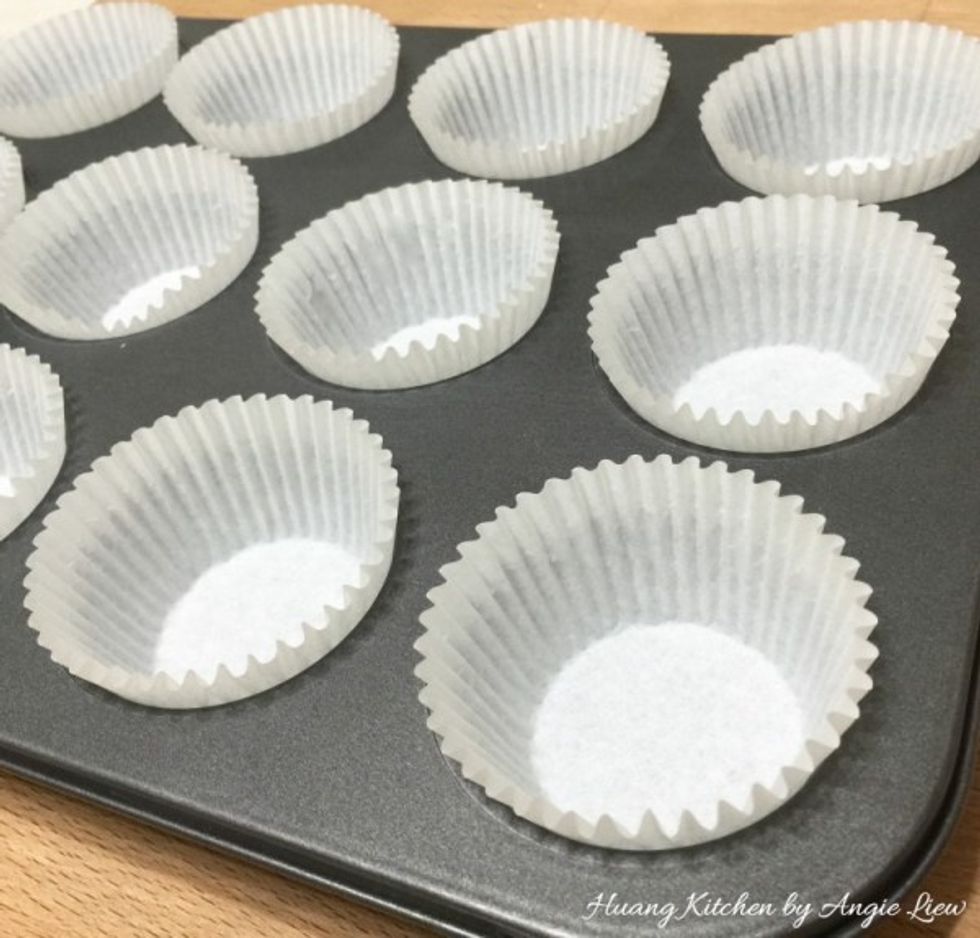 Line muffin cups with muffin liners.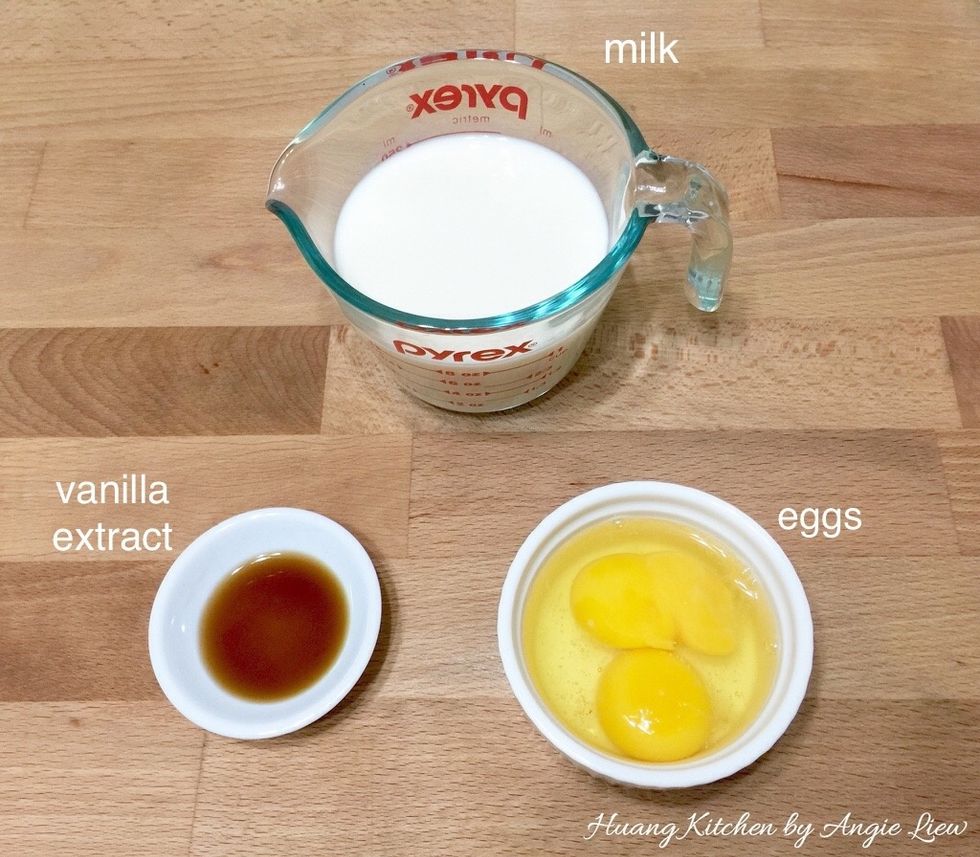 Prepare the WET ingredients needed to make the muffins.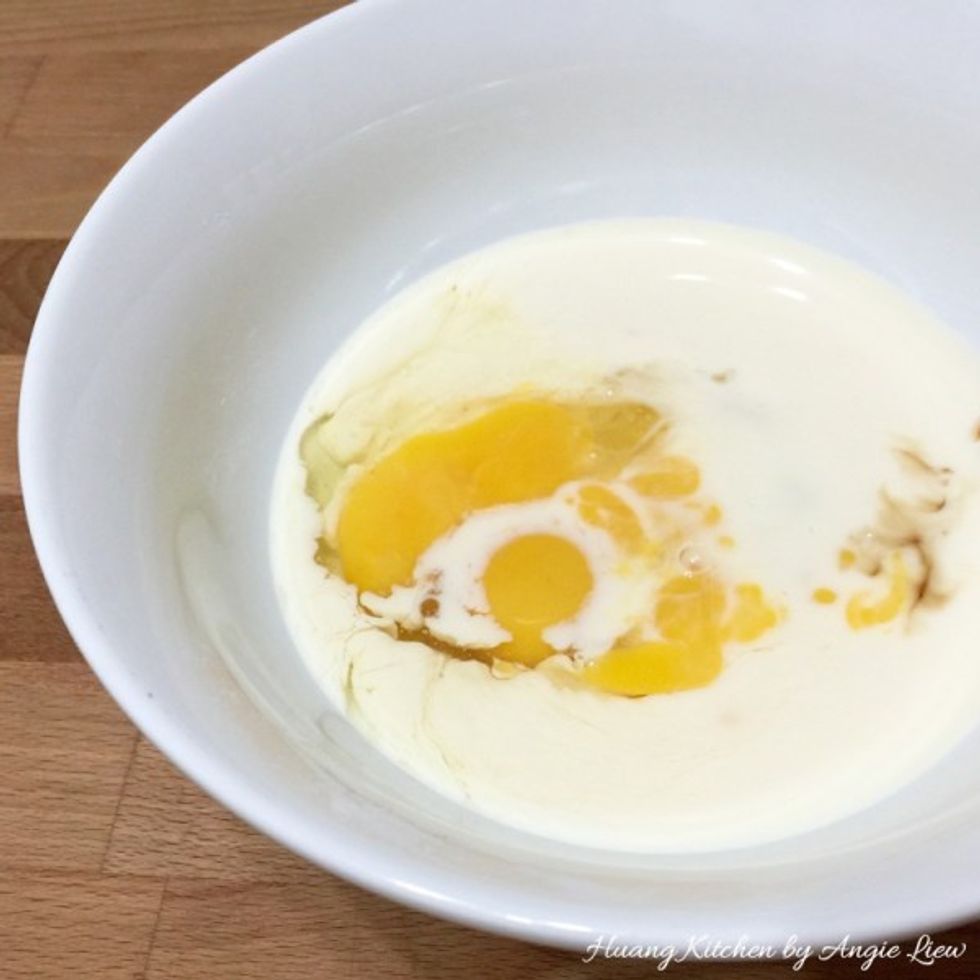 In a medium size bowl, add in the eggs, vanilla extract and milk.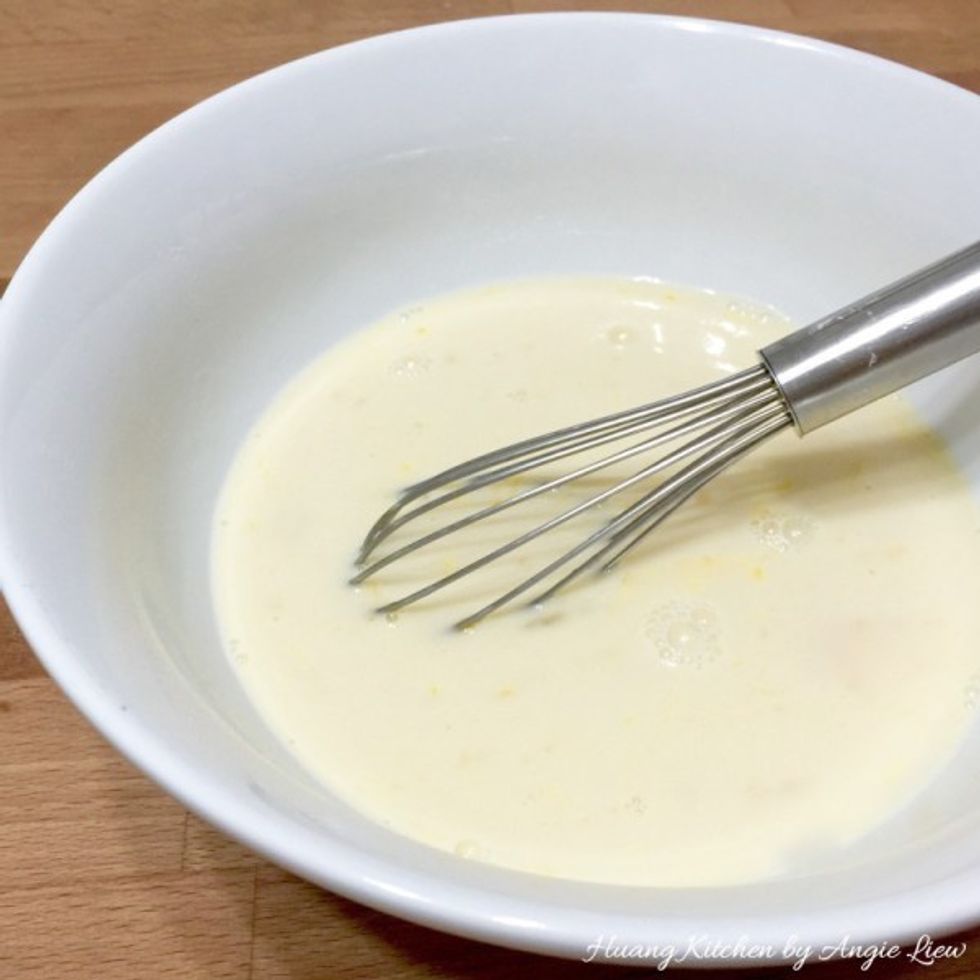 Whisk all the WET egg mixture together and set aside.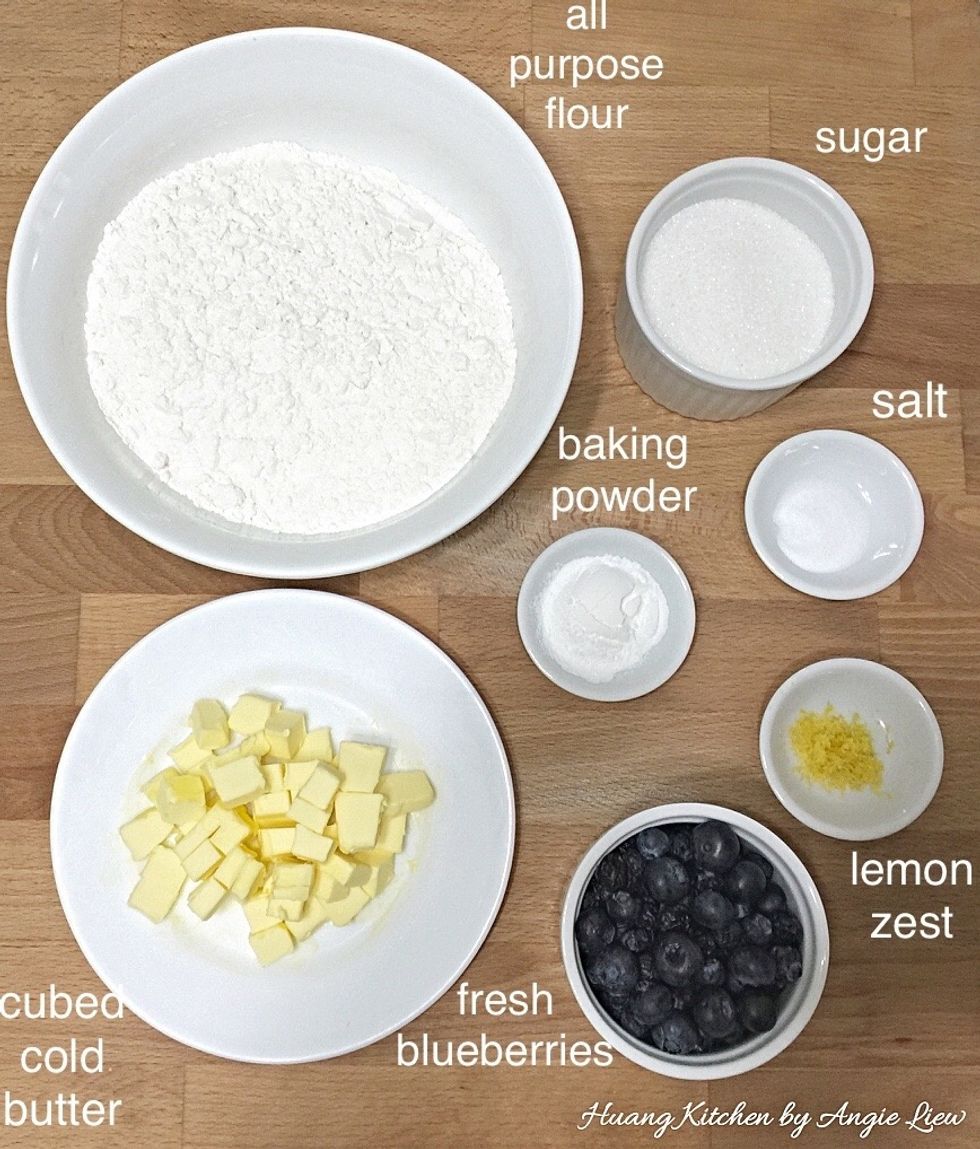 Next prepare the DRY ingredients needed to make the muffins.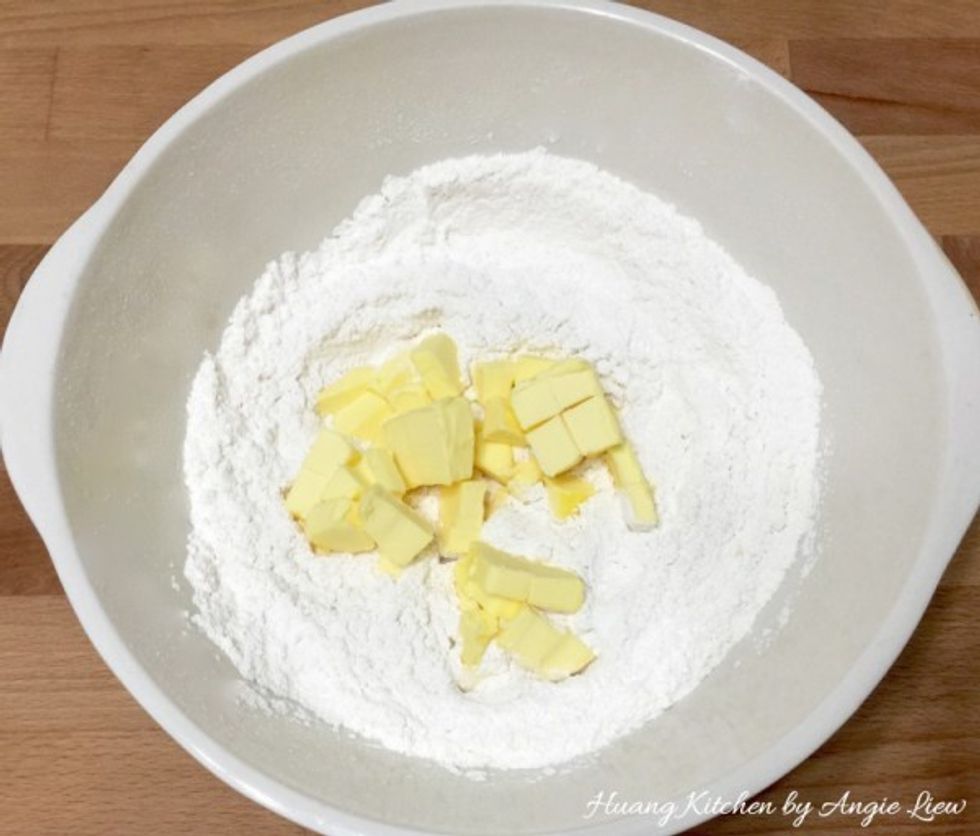 In a large bowl, add in the flour, sugar, baking powder, salt and lemon zest. Whisk all the DRY flour mixture together. Then add in cold butter which has been cut into small cubes.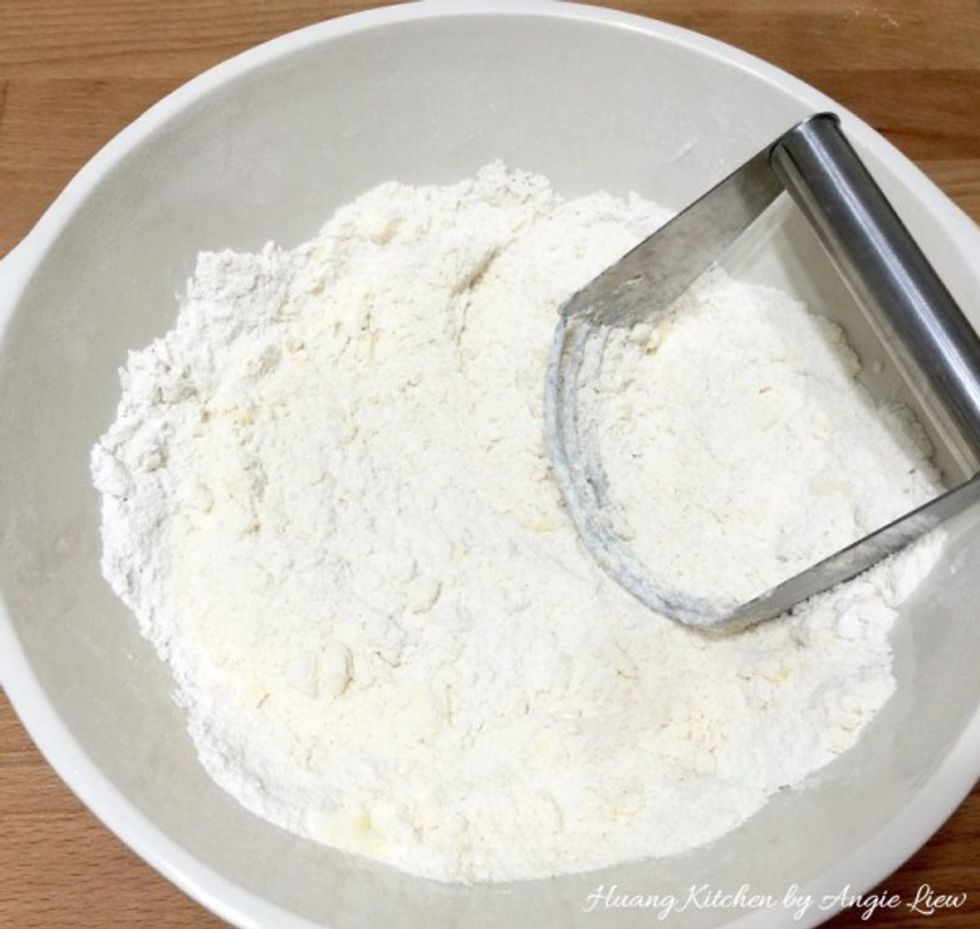 Using a pastry cutter, cut the cold butter into the flour mixture until the mixture resembles coarse crumbs.
Then remove about 1/2 cup of the flour mixture and set aside to make the streusel topping.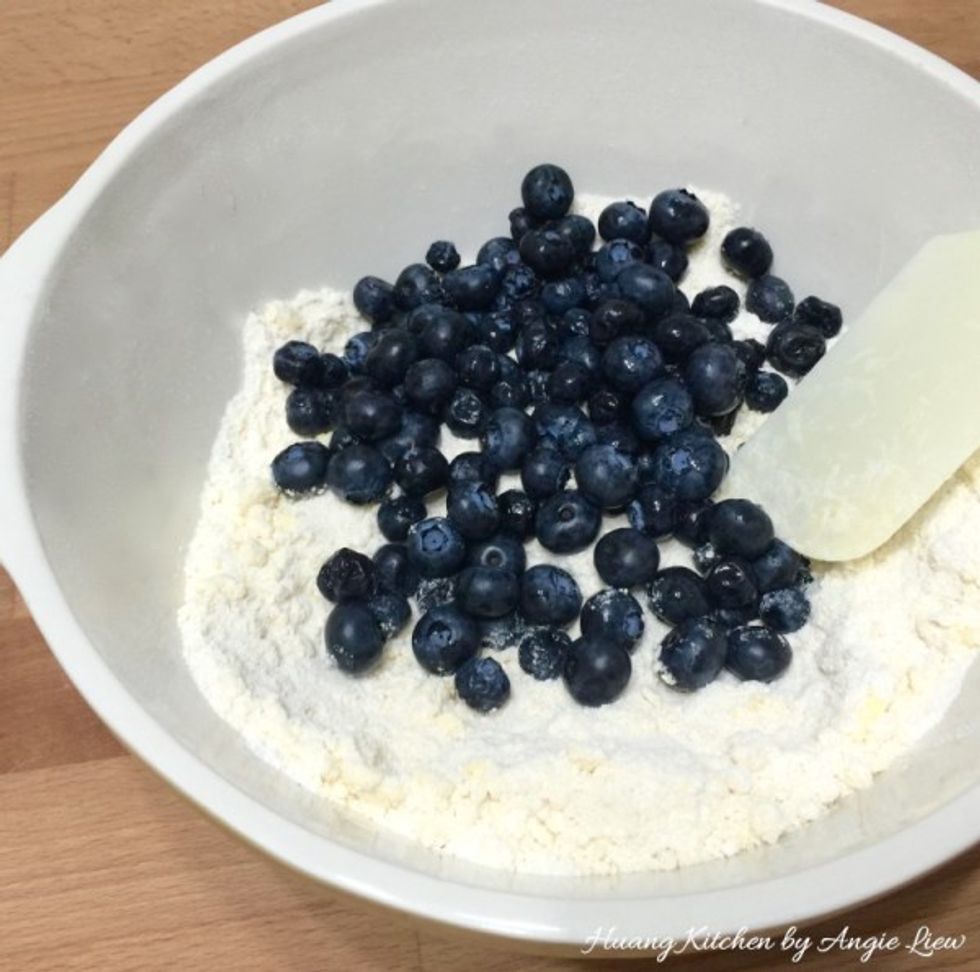 To the remaining of the flour mixture, gently fold in the fresh blueberries.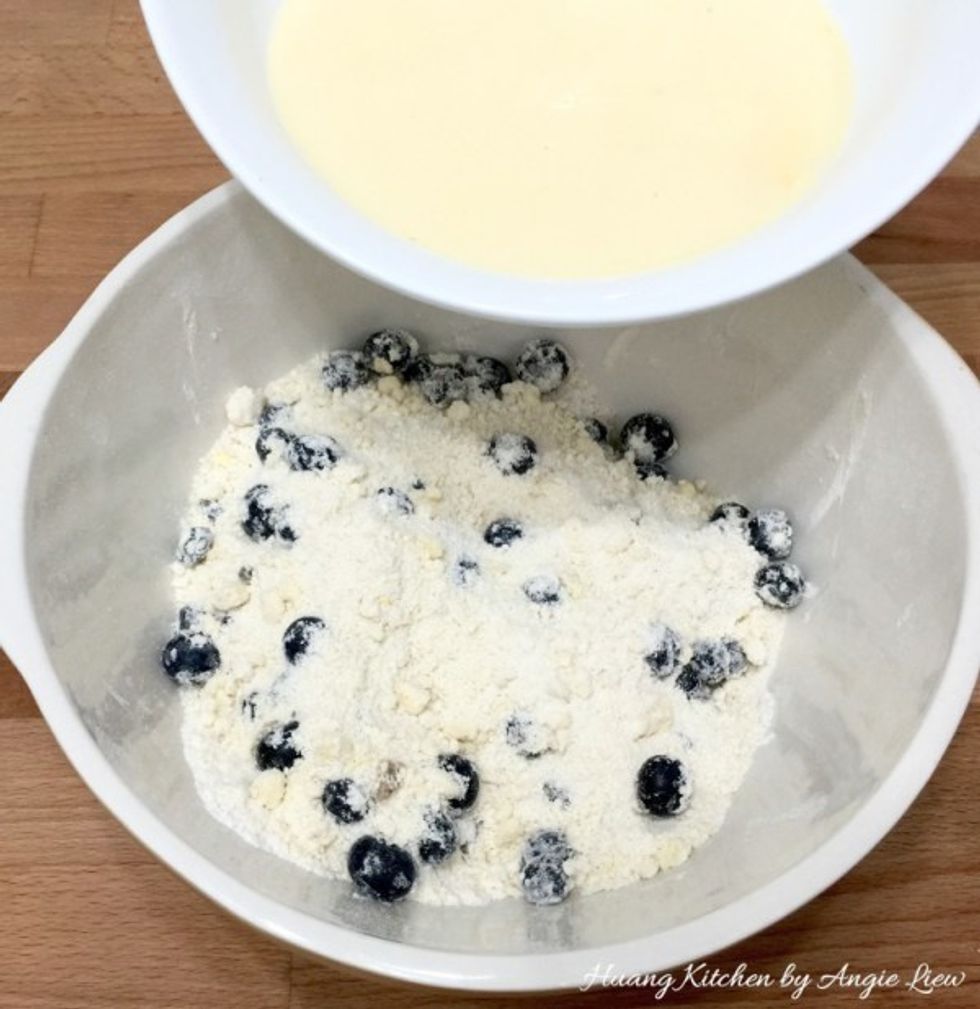 Then add in the WET egg mixture into the DRY flour mixture.
Stir until JUST combined. Do not OVERMIX or the muffins will be tough when baked.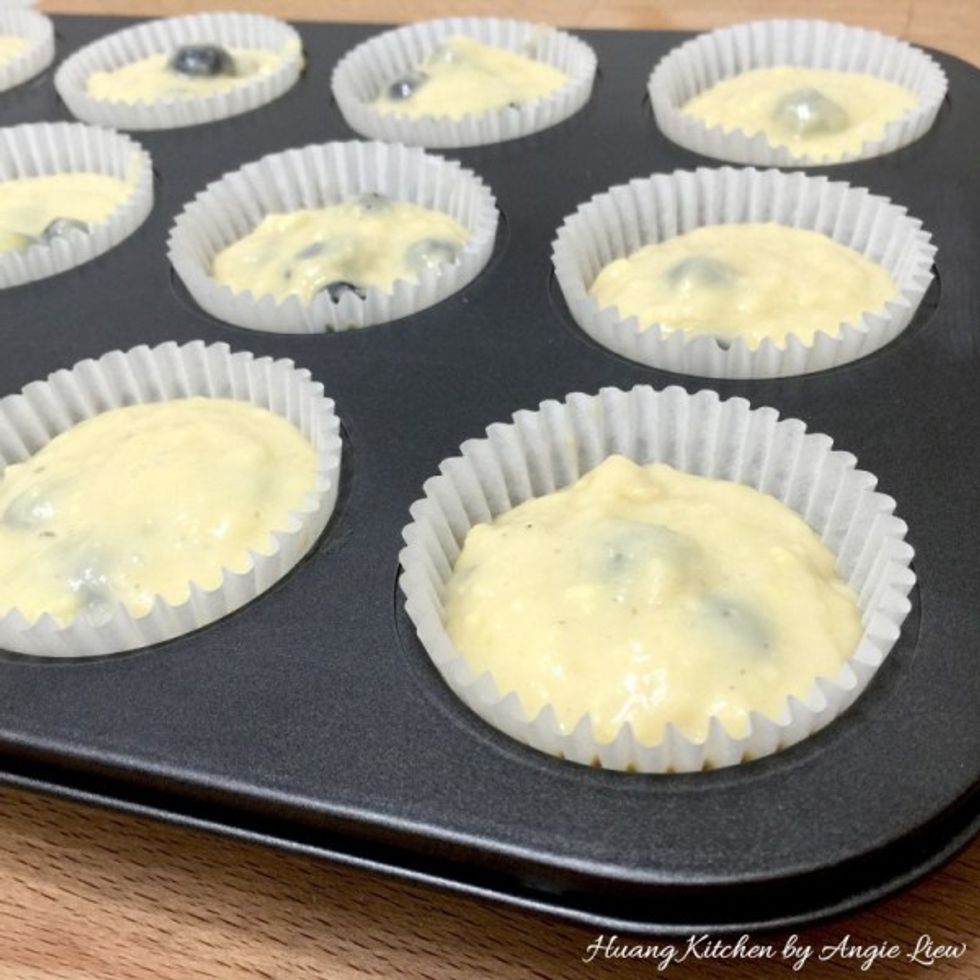 Using an ice-cream scoop, spoon the batter into the lined muffin cups. Fill each lined muffin cup to 3/4 full with the batter.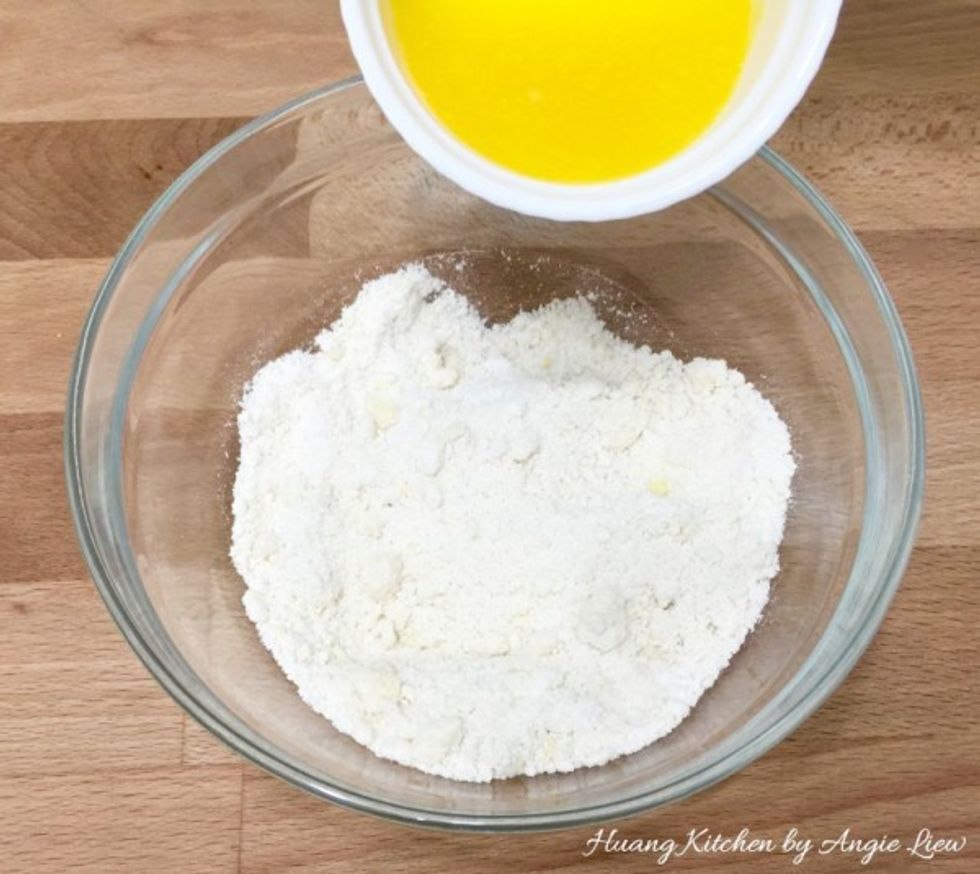 To make streusel topping, place the flour mixture set aside earlier in a bowl and add in melted butter.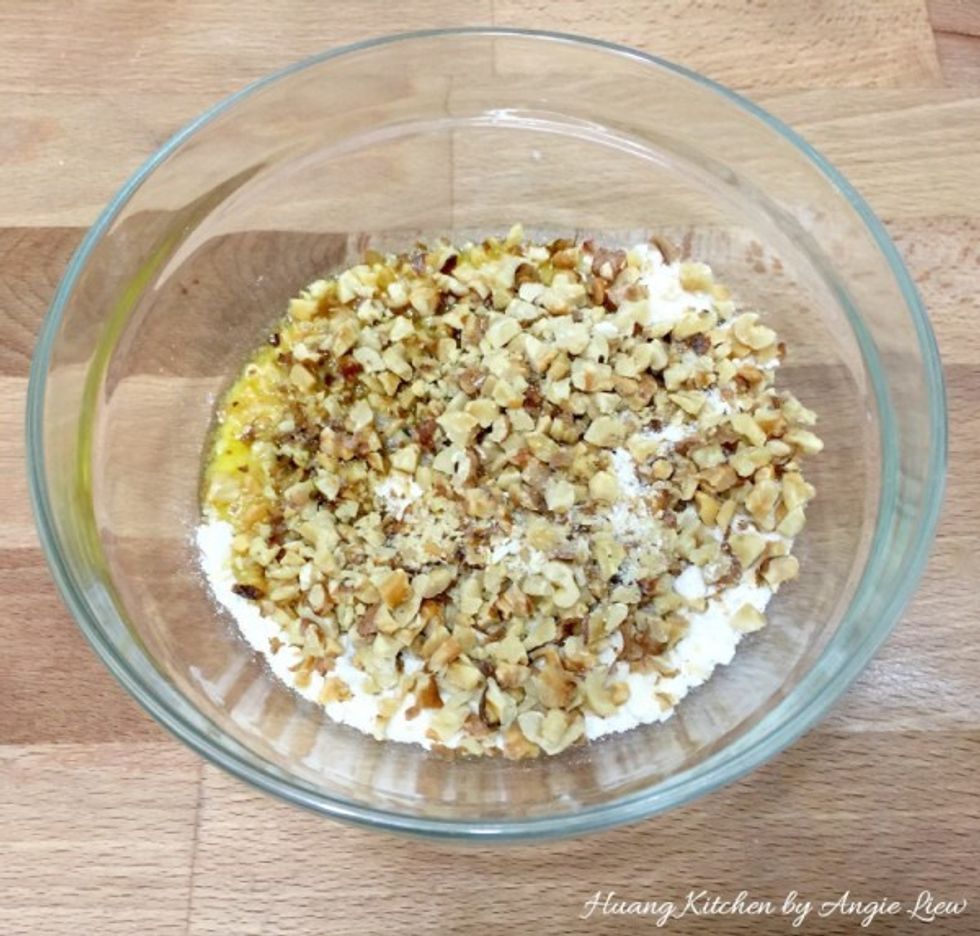 Then add in toasted walnuts.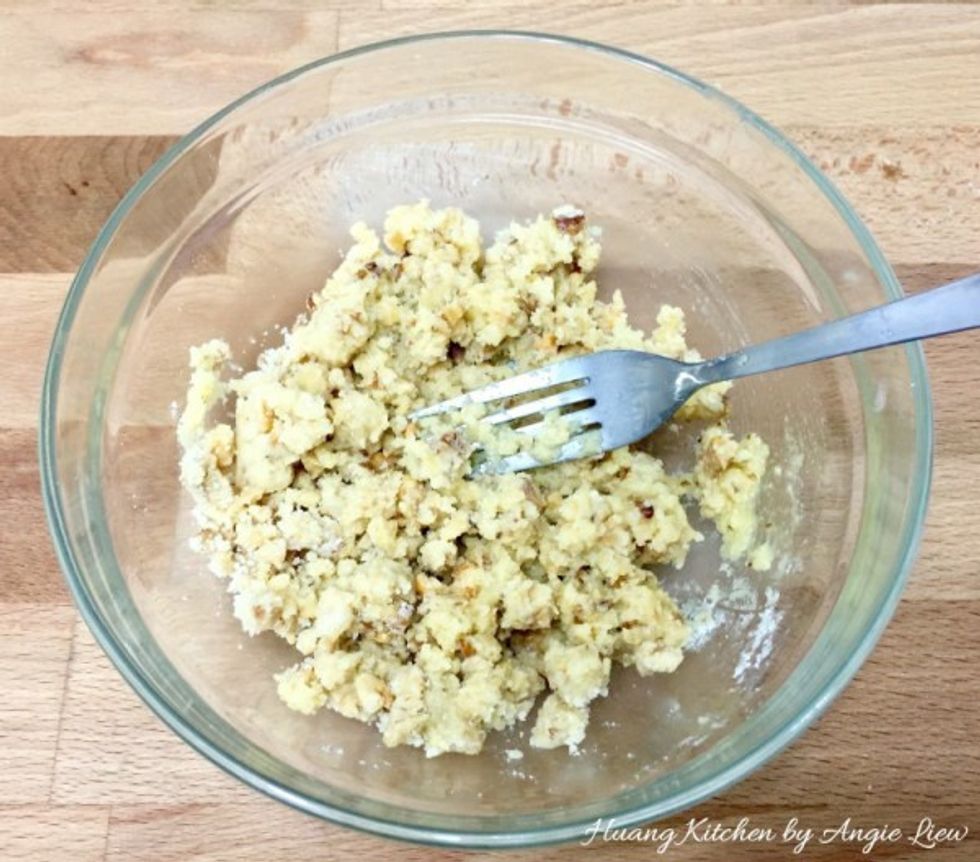 Stir until the flour mixture and walnut are mixed till crumbly and look like coarse meal. And we're done with the streusel topping.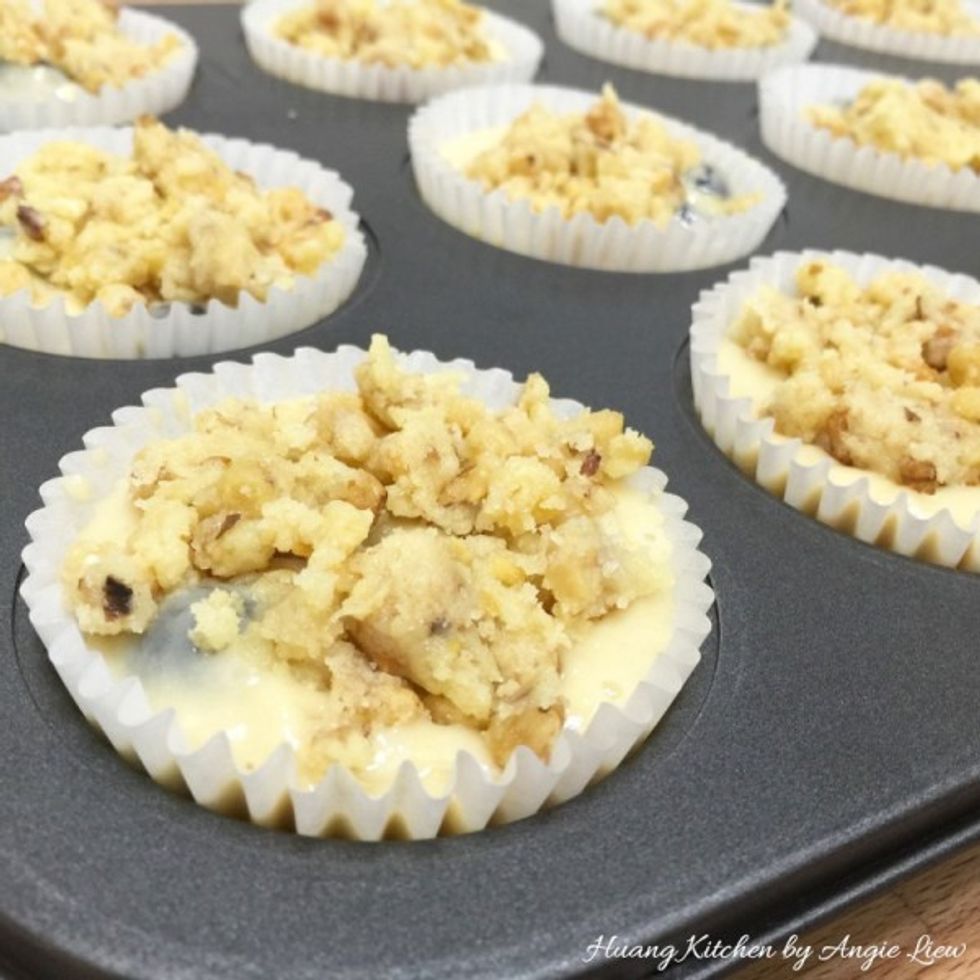 Sprinkle about 1 tablespoon of the streusel on top of each muffin.
Place the filled muffin cups into the preheated oven.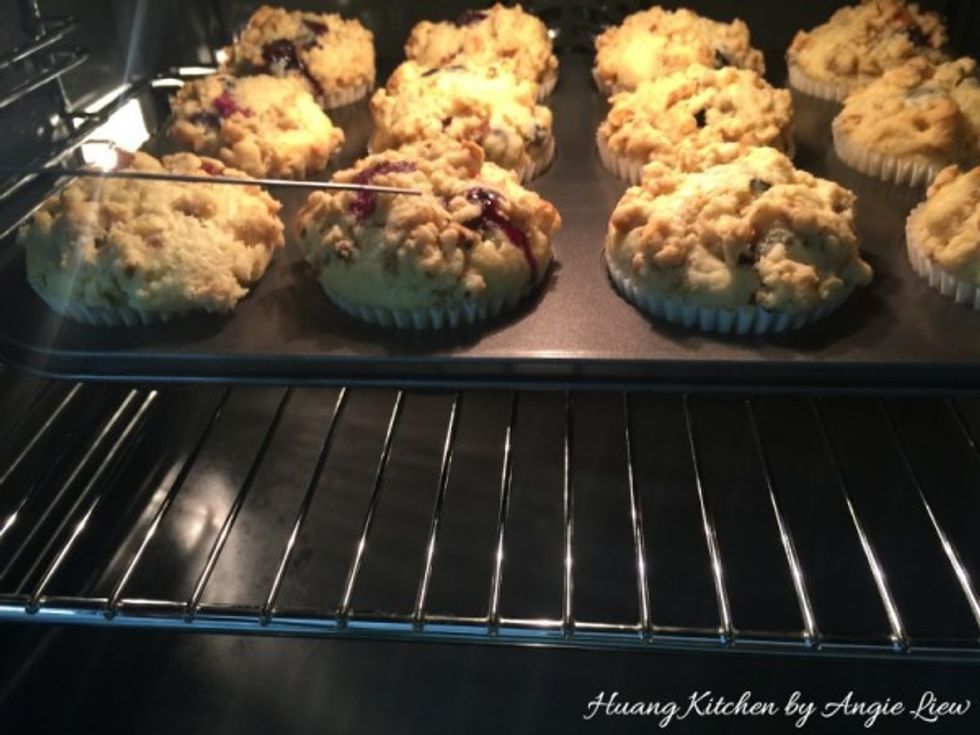 Bake the muffins for about 20 to 23 minutes or until a skewer inserted into the centre of muffin comes out clean. And we're done!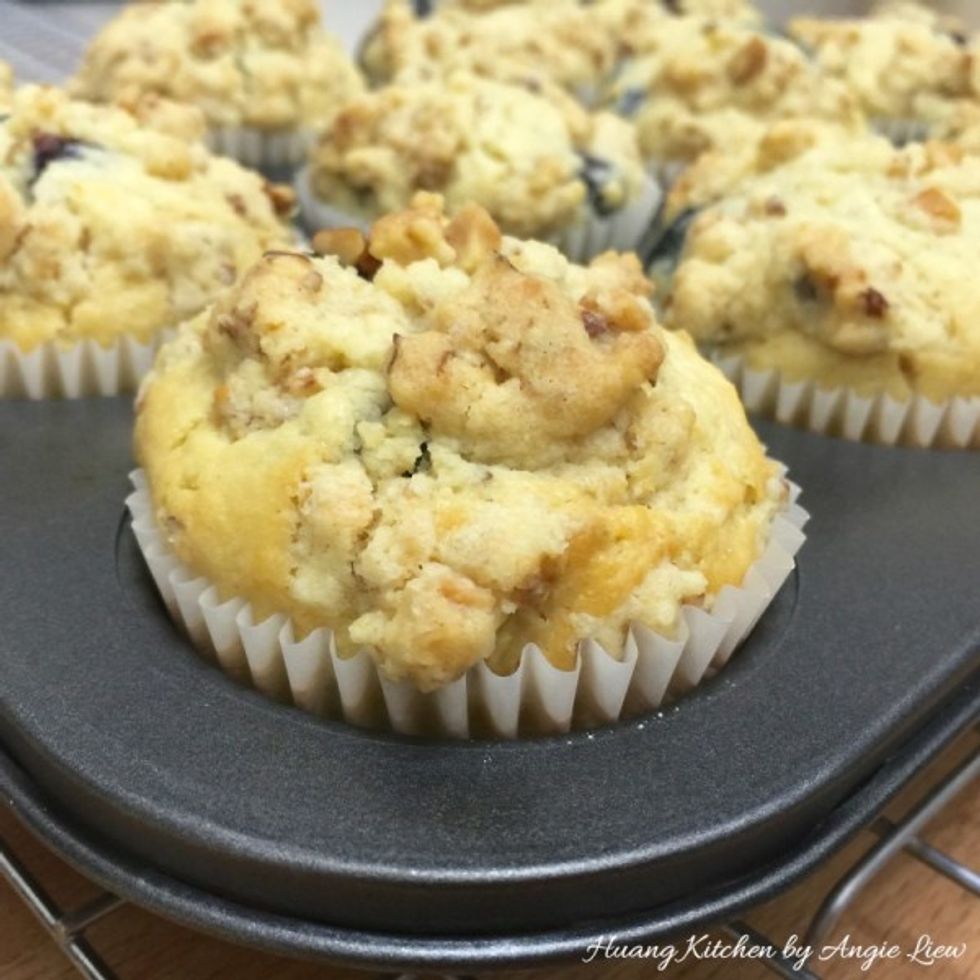 When baked, remove the muffin pan from oven and let the muffins cool in the muffin pan for 2 to 3 minutes.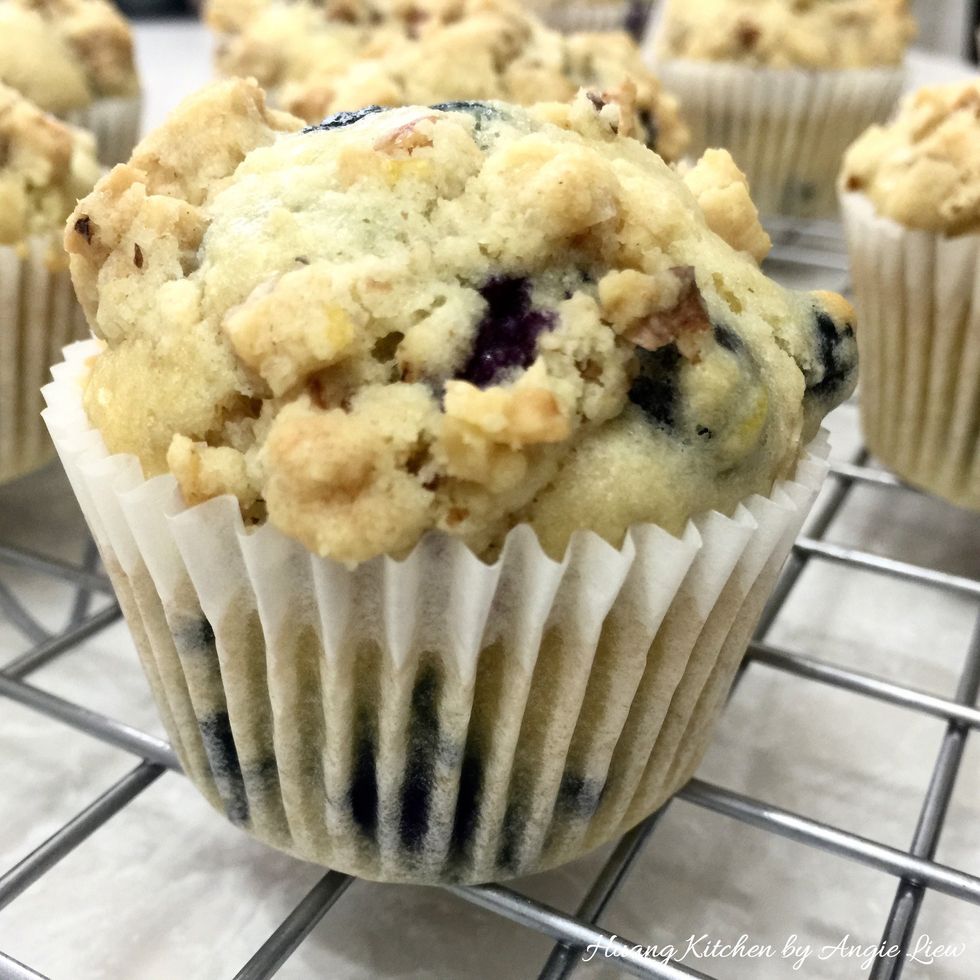 Then remove the muffins from muffin pan and place on wire rack to cool for another 10 minutes before serving.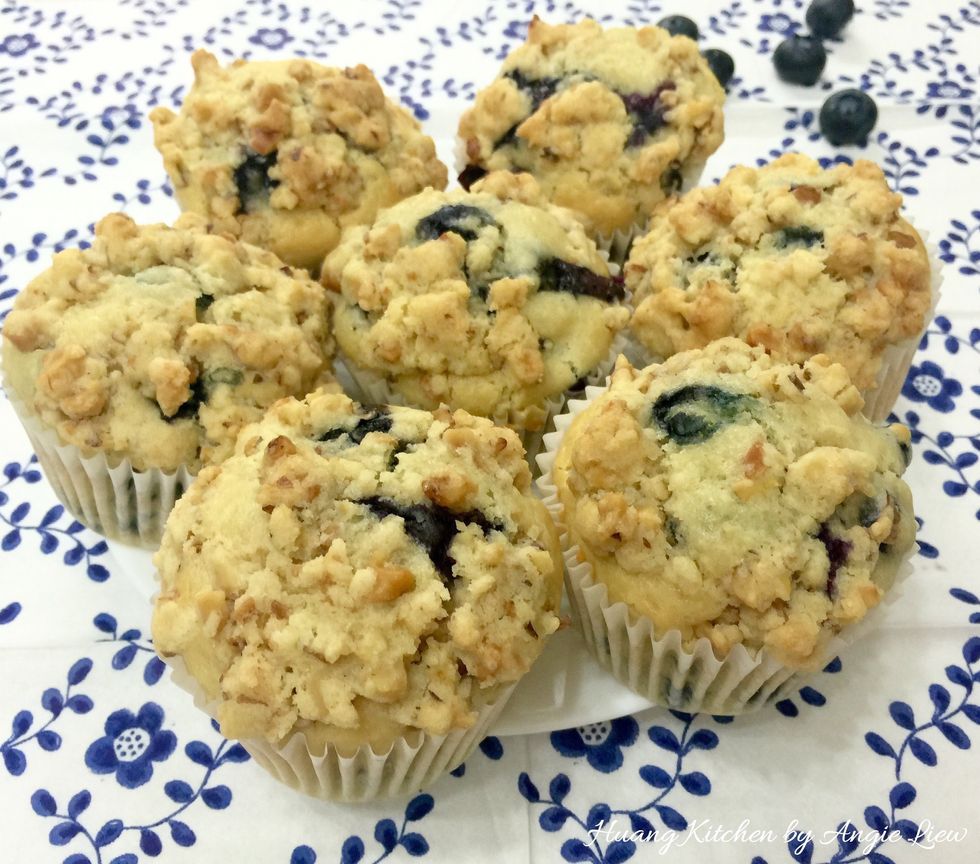 As with all muffins, these muffins are best eaten the day they're baked. They can be eaten warm from the oven or at room temperature. So Enjoy!
For more, like us on Facebook & get instant updates on our latest recipes at www.Facebook.com/huangskitchen Also, there's a short video on how it's done at https://www.youtube.com/watch?v=cVPDTmdLXs4
3.0c all-purpose flour
1.0c sugar
1/2tsp baking powder
1/2tsp salt
1/2c cold unsalted butter, cubed (113g)
1/2c fresh blueberries
1.0tsp lemon zest
2.0 eggs, lightly beaten
1.0c milk
1.0tsp vanilla extract
2.0Tbsp unsalted butter, melted, 28g (Topping)
3/4c walnuts, toasted & chopped (Topping)
1/2c flour mixture, set aside earlier (Topping)
Huang Kitchen
For more step-by-step recipes and cooking tips, visit my website at \nhttp://www.huangkitchen.com