9 picks to a Ludicrously tasty Fall pasta. Yum!
17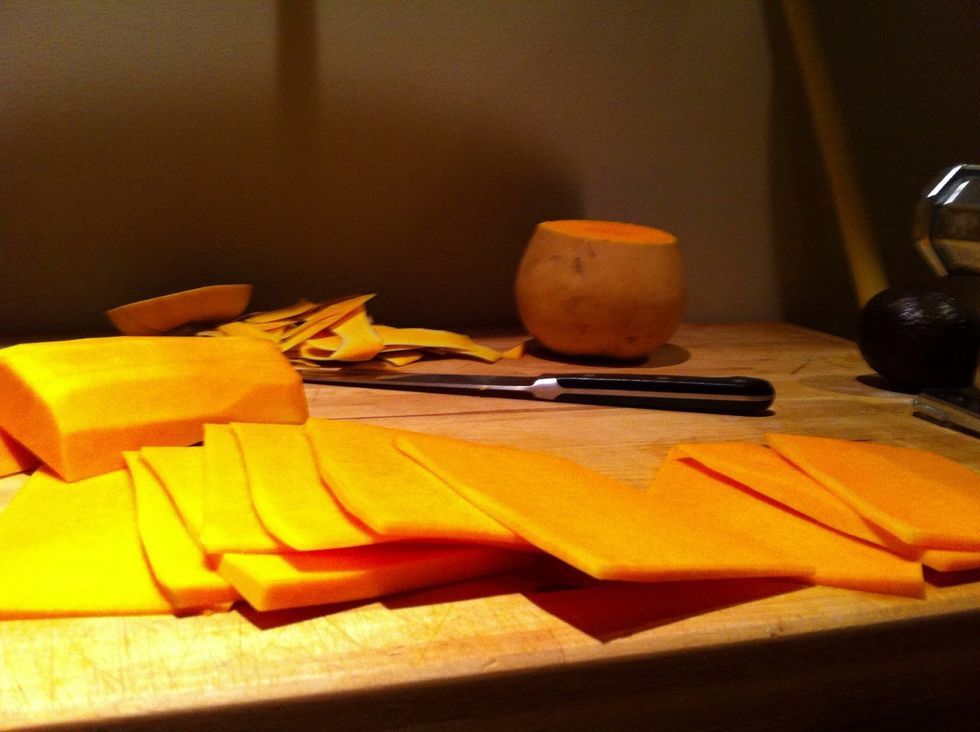 Peel skin & Slice up long end of a Butternut Squash. 1/8" cut. Don't be cheap...buy a good knife.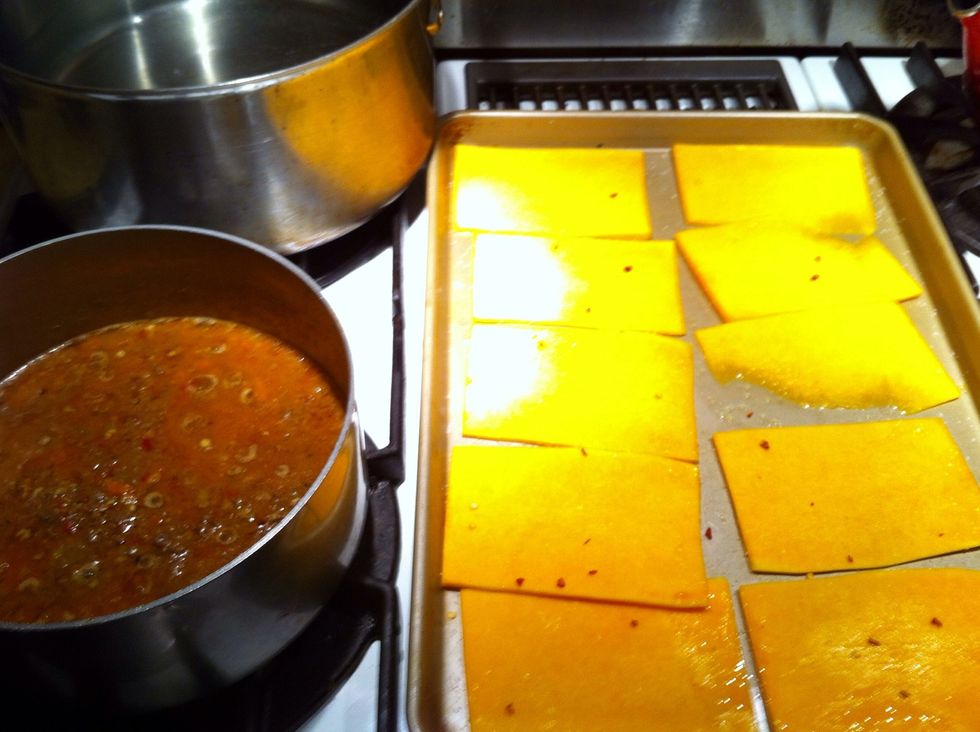 Add olive oil, salt, crushed RP to Butternut planks. Roast at 400...for 10 min. Add leftover Bolognese to pan and reheat with 1/2 cup or so water and simmer back to goodness :-D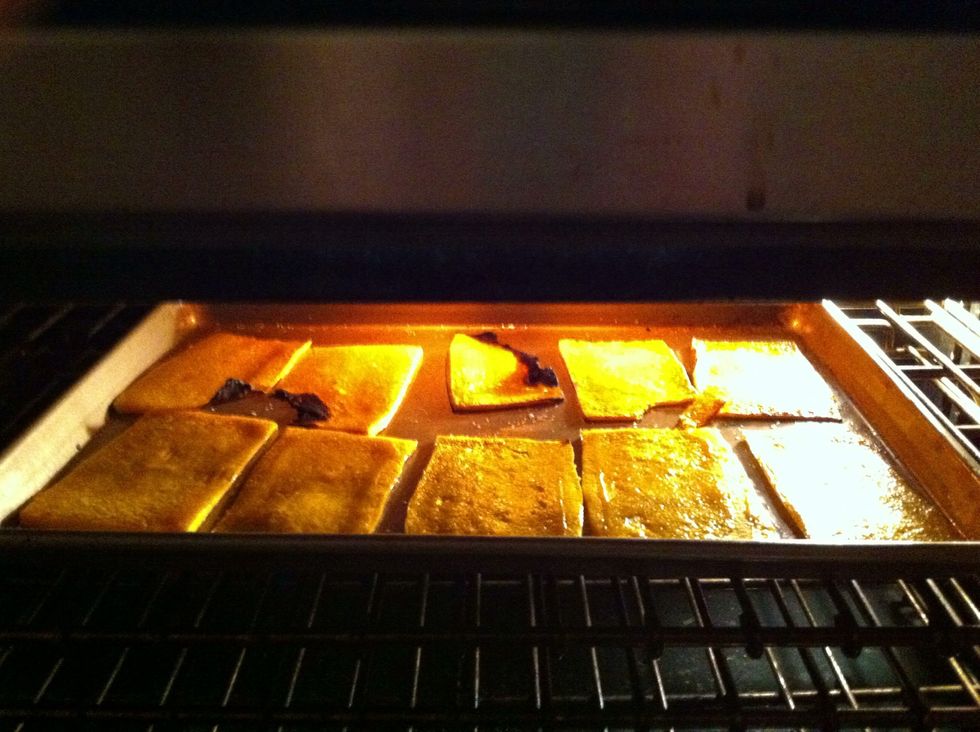 Broil BN's last 2 min. Caramelize those sweet Butternuts.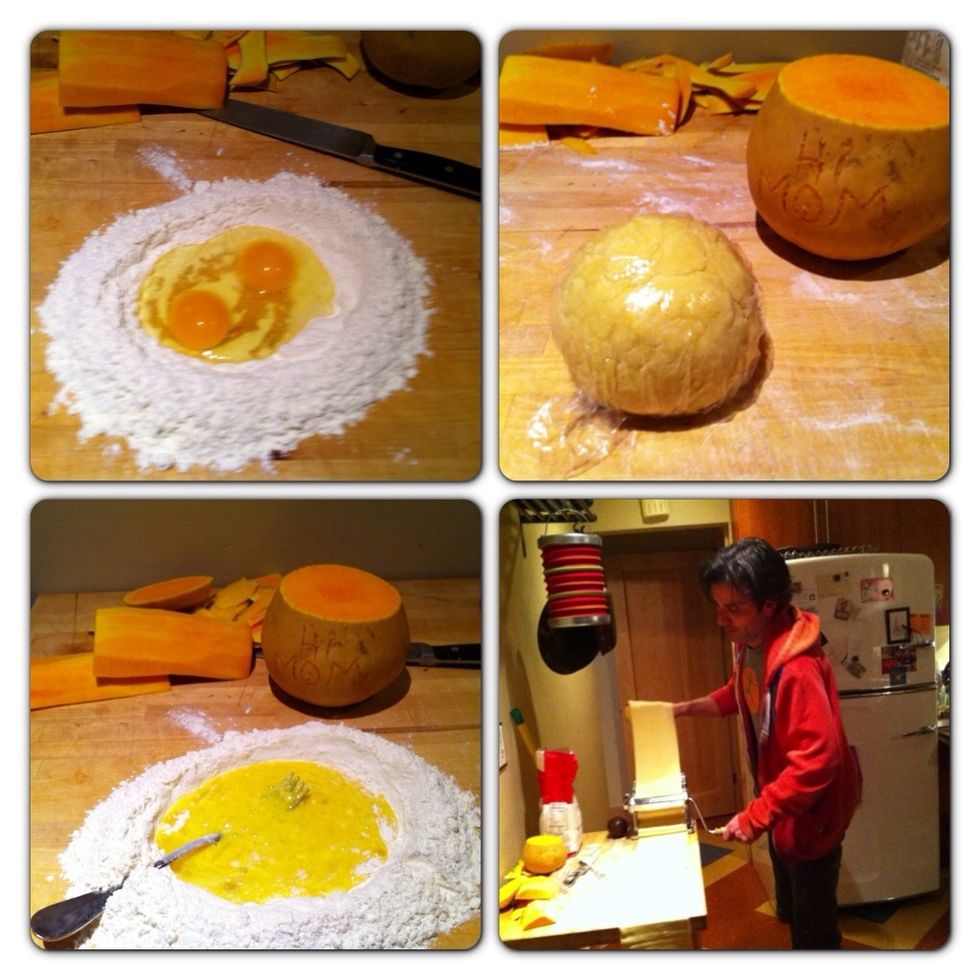 Make 1/2 order of fresh pasta. 1&1/2c flour and 2 eggs should do. Make a well w/flour & egg... blend. Knead for 10 min and rest for 30 in plastic wrap. Roll to thinnest setting on pasta machine.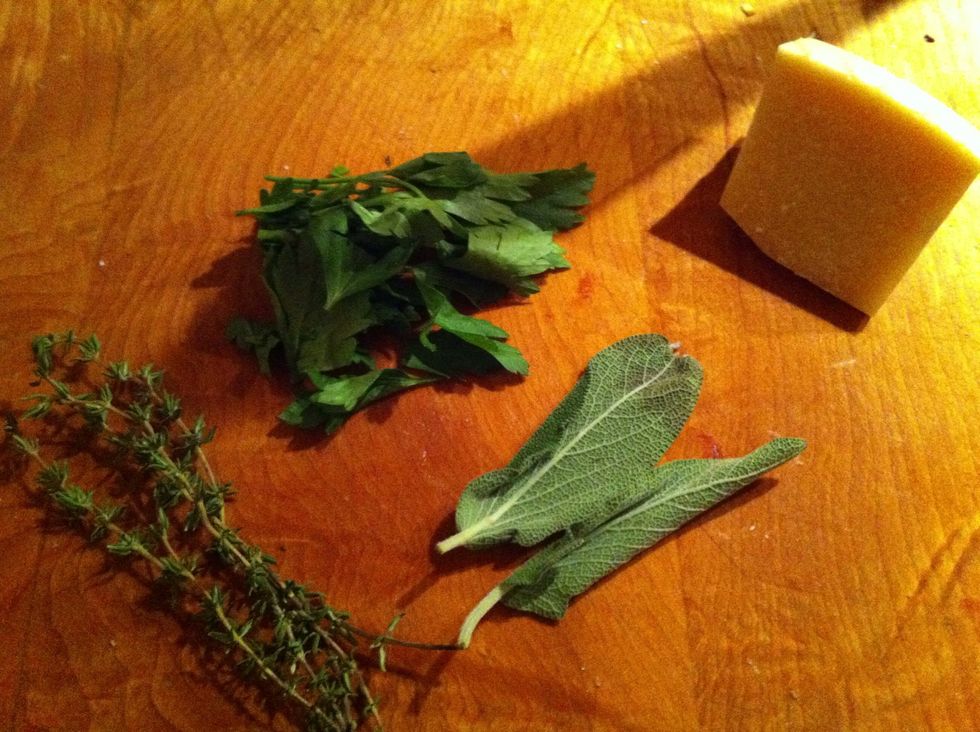 Cut some Herb #parsley #sage #thyme #norosemary #sorry #simonandgarfunkel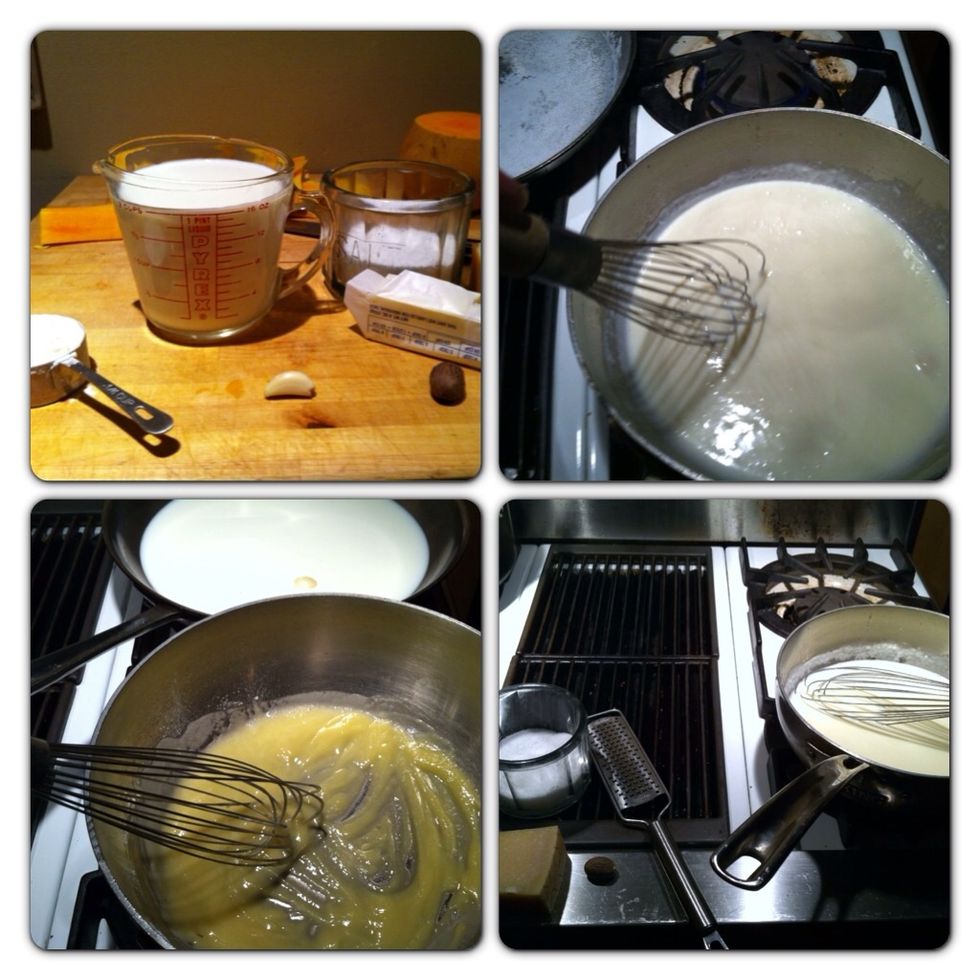 Bechamel. Heat Milk with 1 garlic clove over med. In another pan..melt butter over med heat & whisk flour in 1tbsp at a time...make a roux. Whisk in milk slowly and cook on med add salt, NM, 1/2 GP.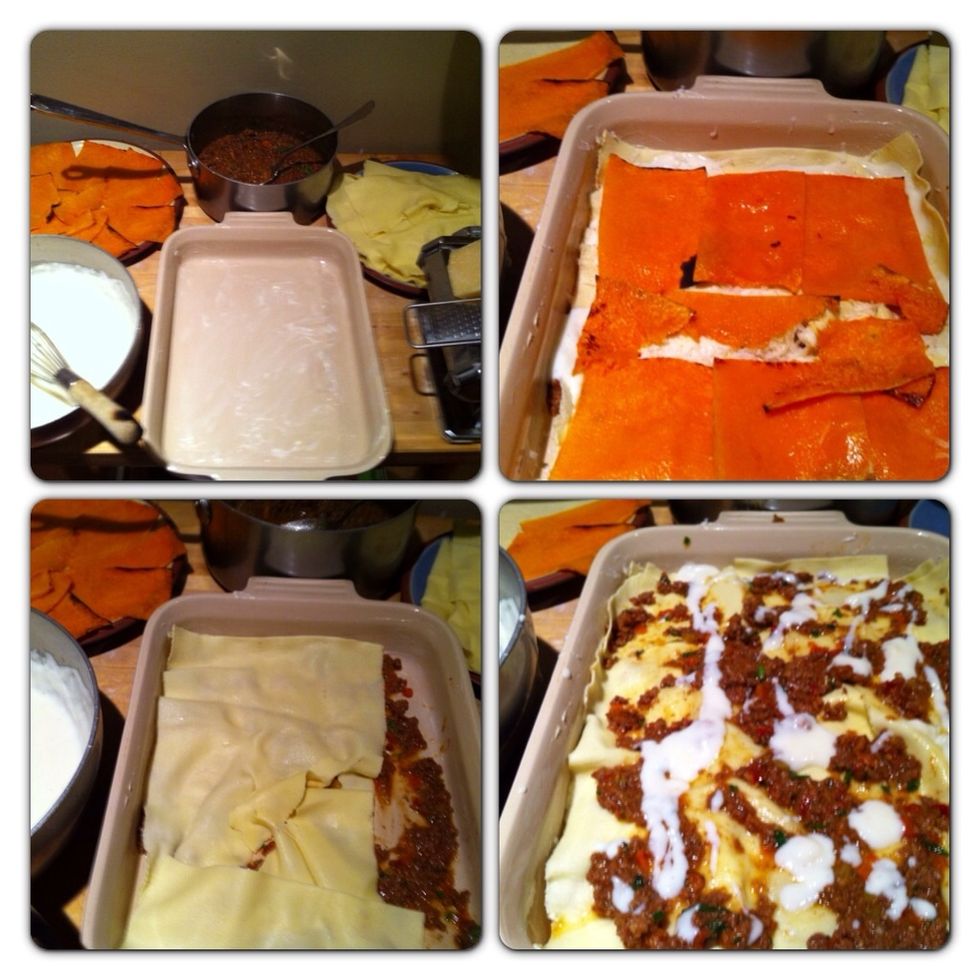 Cook lasagna for 3 min in salted boiling water. Drain, ice bath & dry. Butter pan, 1C Bolognese, noodle, Bolognese, Bechamel, NMGPH (Nutmeg, Grana Padana, & Herb), Butternut Squash...repeat x2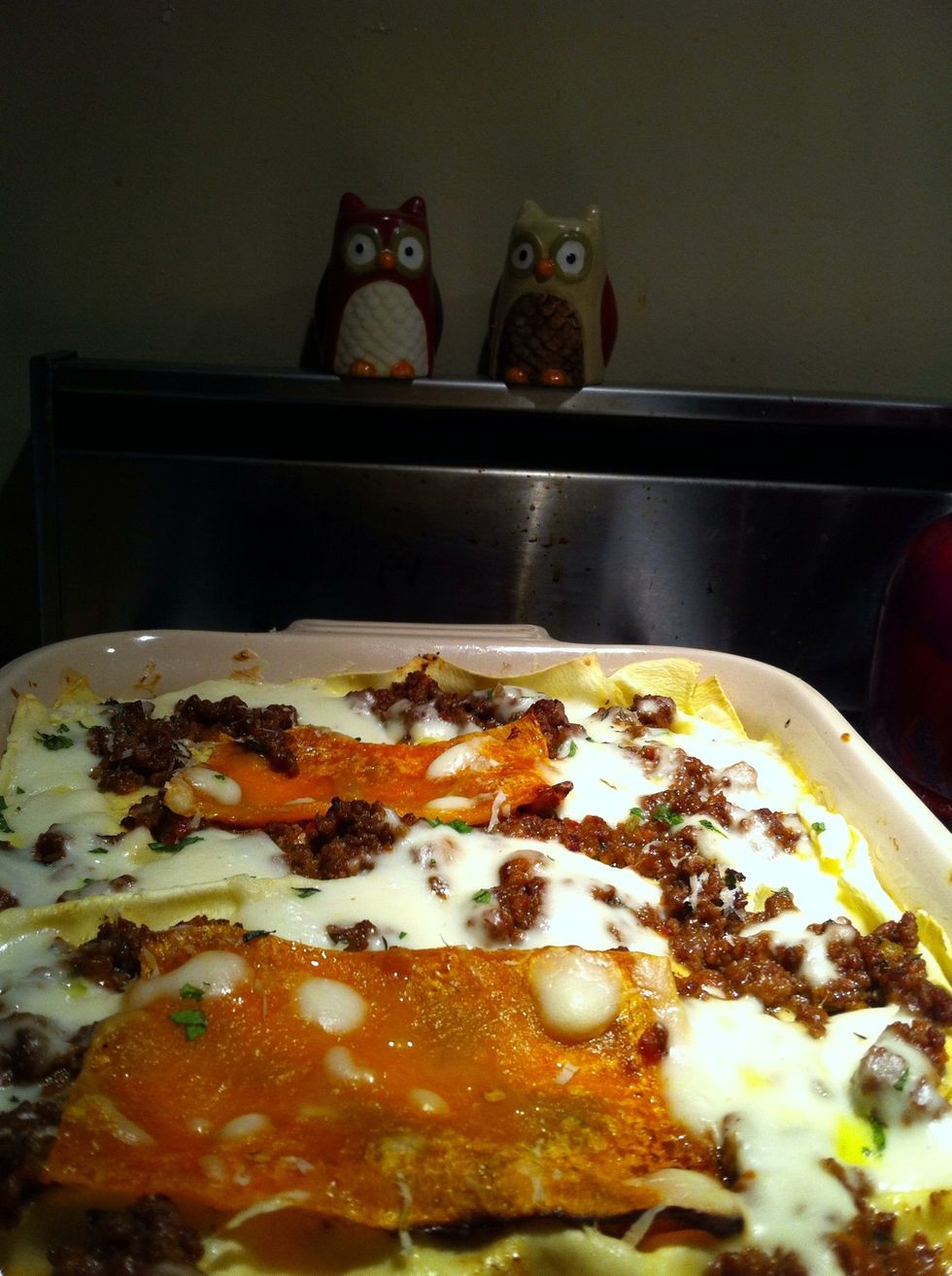 Roast at 350 for 20-25 min.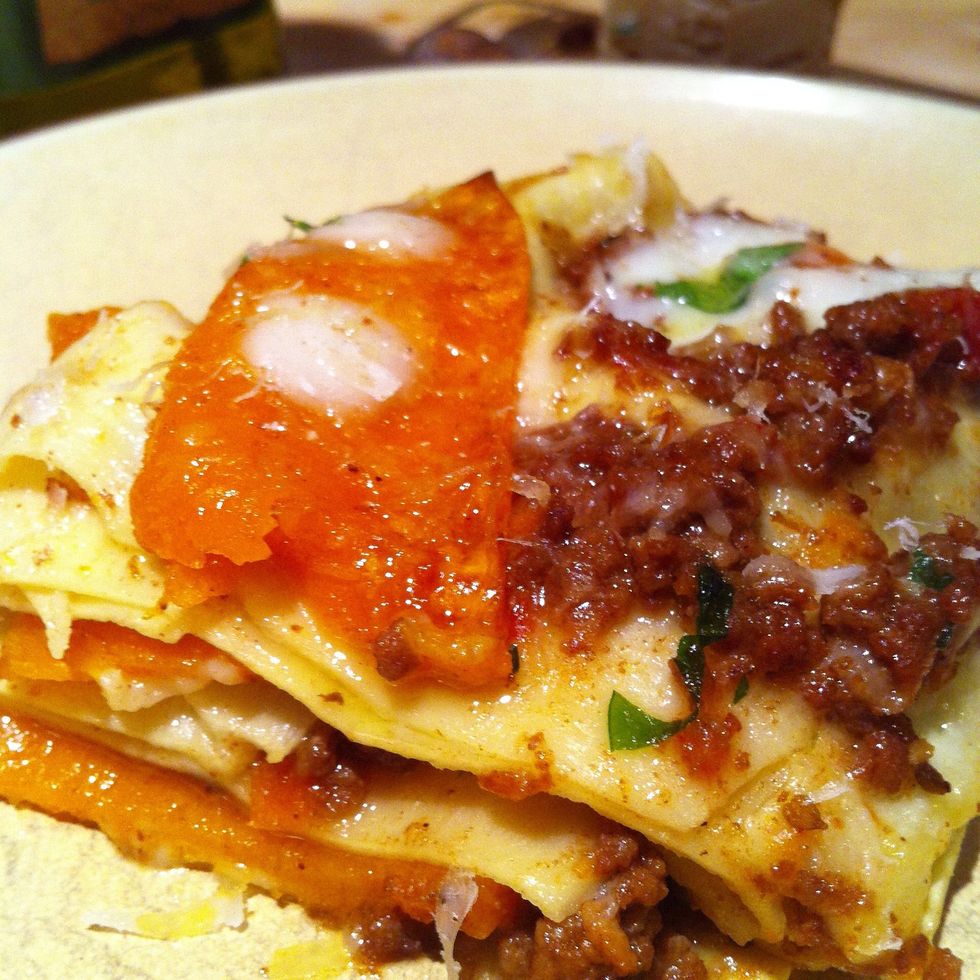 Plate with extra NMGPH & EVOO. Like my food? Buy my music @ www.darkpony.bandcamp.com Peace JH
4.0c Bolognese (leftover from previous @Snapguide
1.0 Butternut squash
1/2 lb of fresh pasta (ing.below)
1/2c Flour
2.0 Eggs
2.0c Bechamel sauce (ing. below)
1/2c Whole milk
1.0 Garlic clove
1/4c Butter (unsalted)
1/4c Flour
1.0tsp Fresh grated nutmeg
1.0c Grana Padana (grated)
2.0Tbsp EVOO
1.0bnch Chopped herbs
Kosher salt 2 taste
1.0pch Crushed red pepper