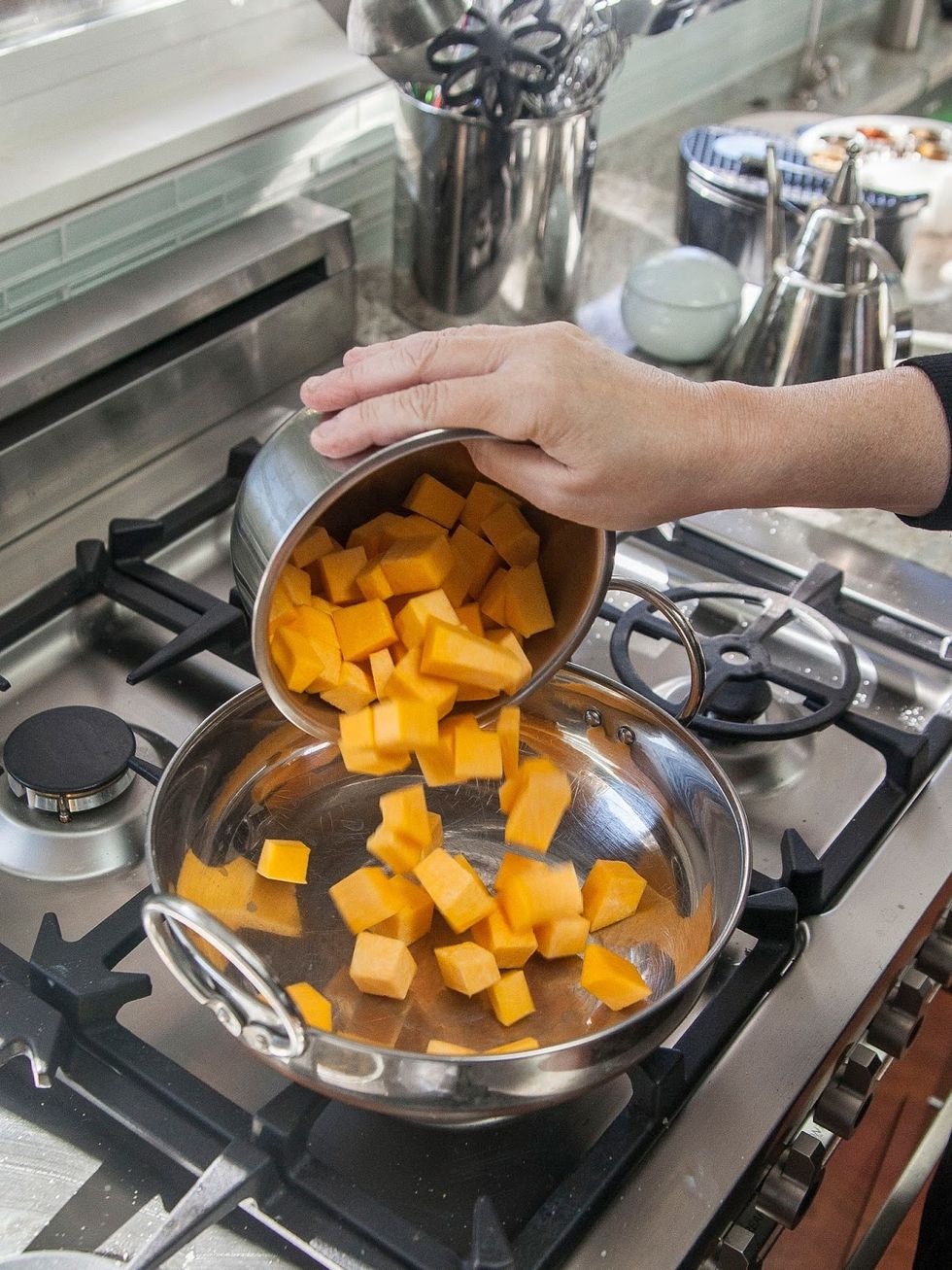 Peel and cube the butternut squash. Put it into a pot or kadhai.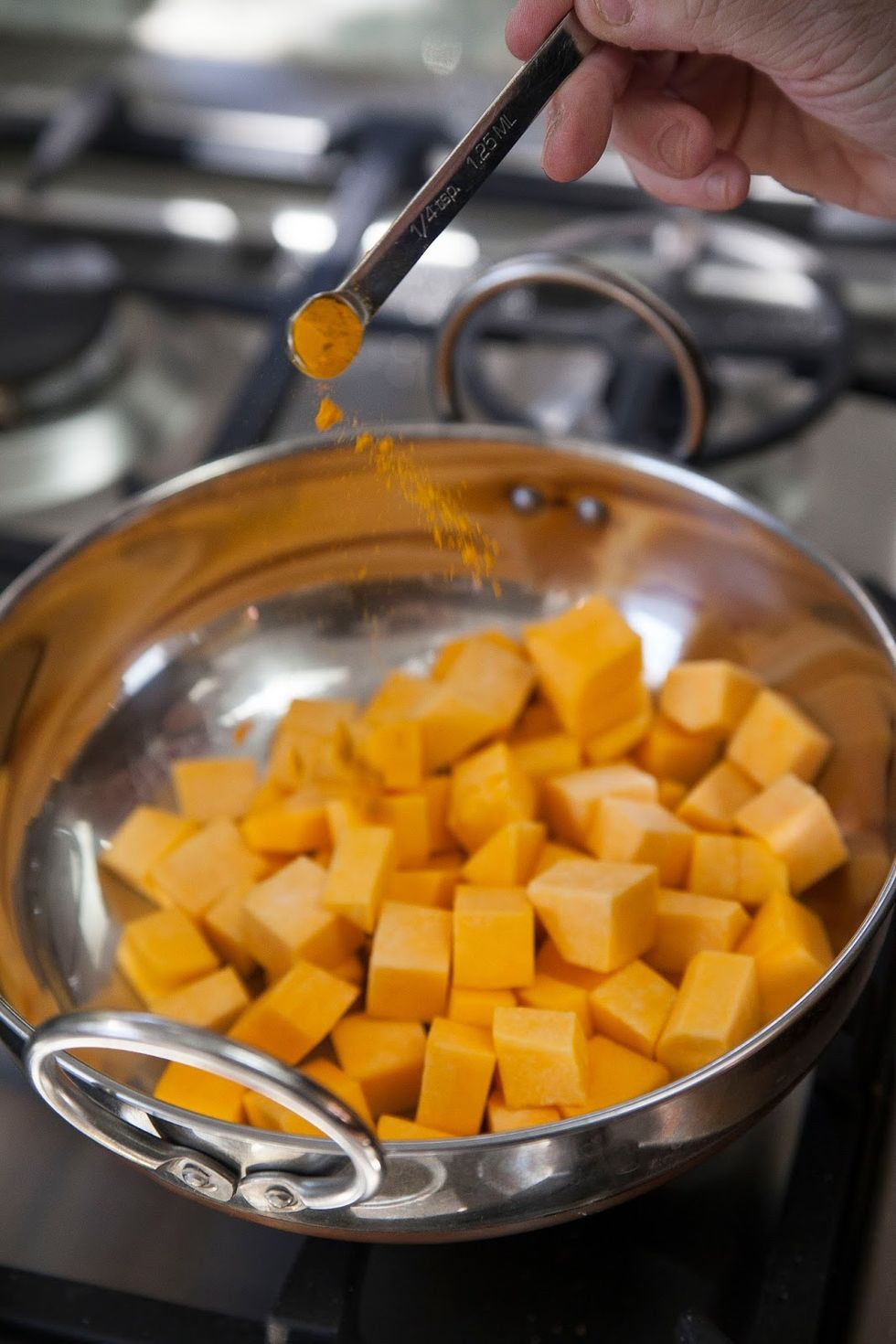 Add in 1/4 tsp turmeric.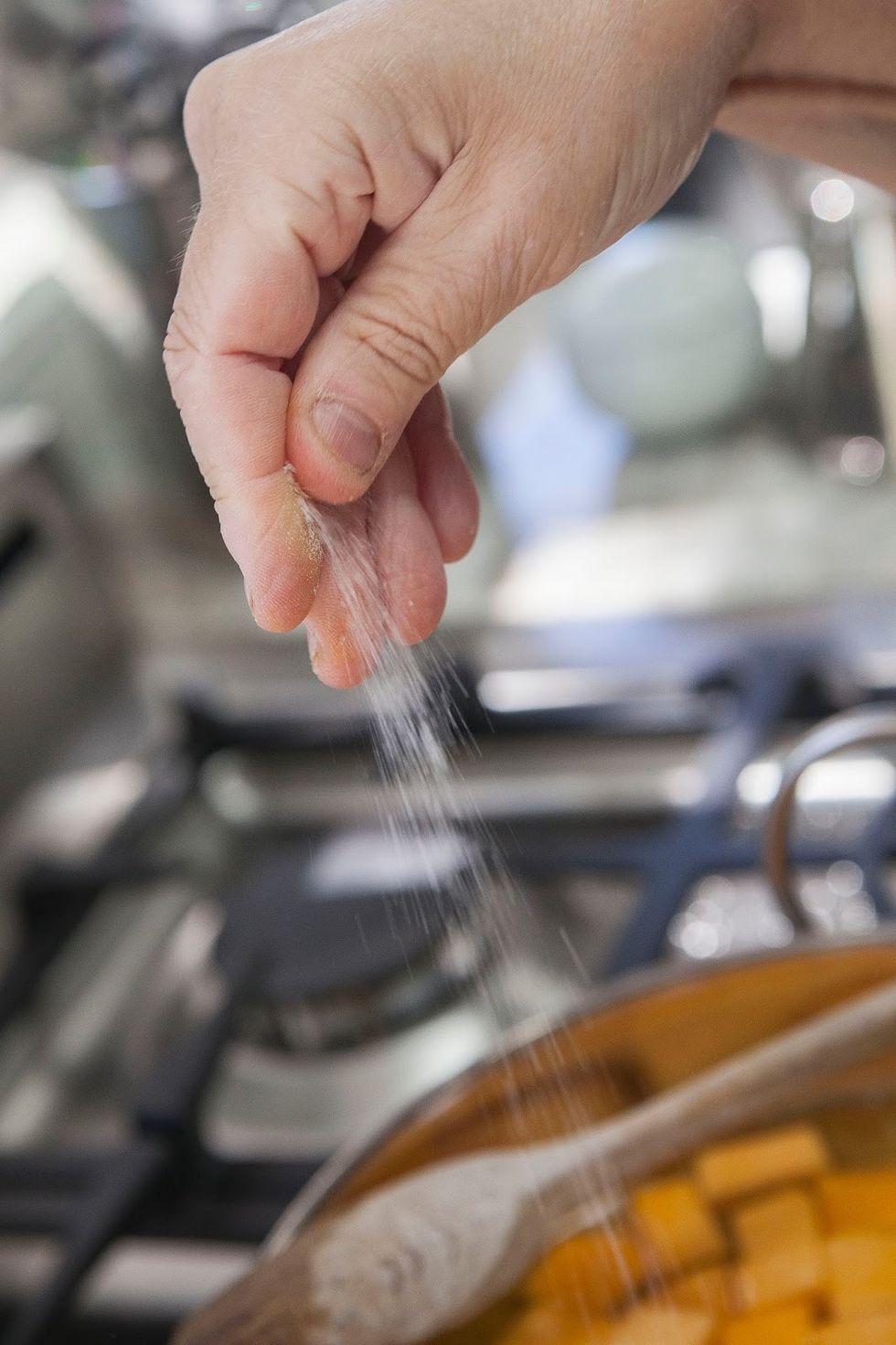 Add in a bit of salt for starters.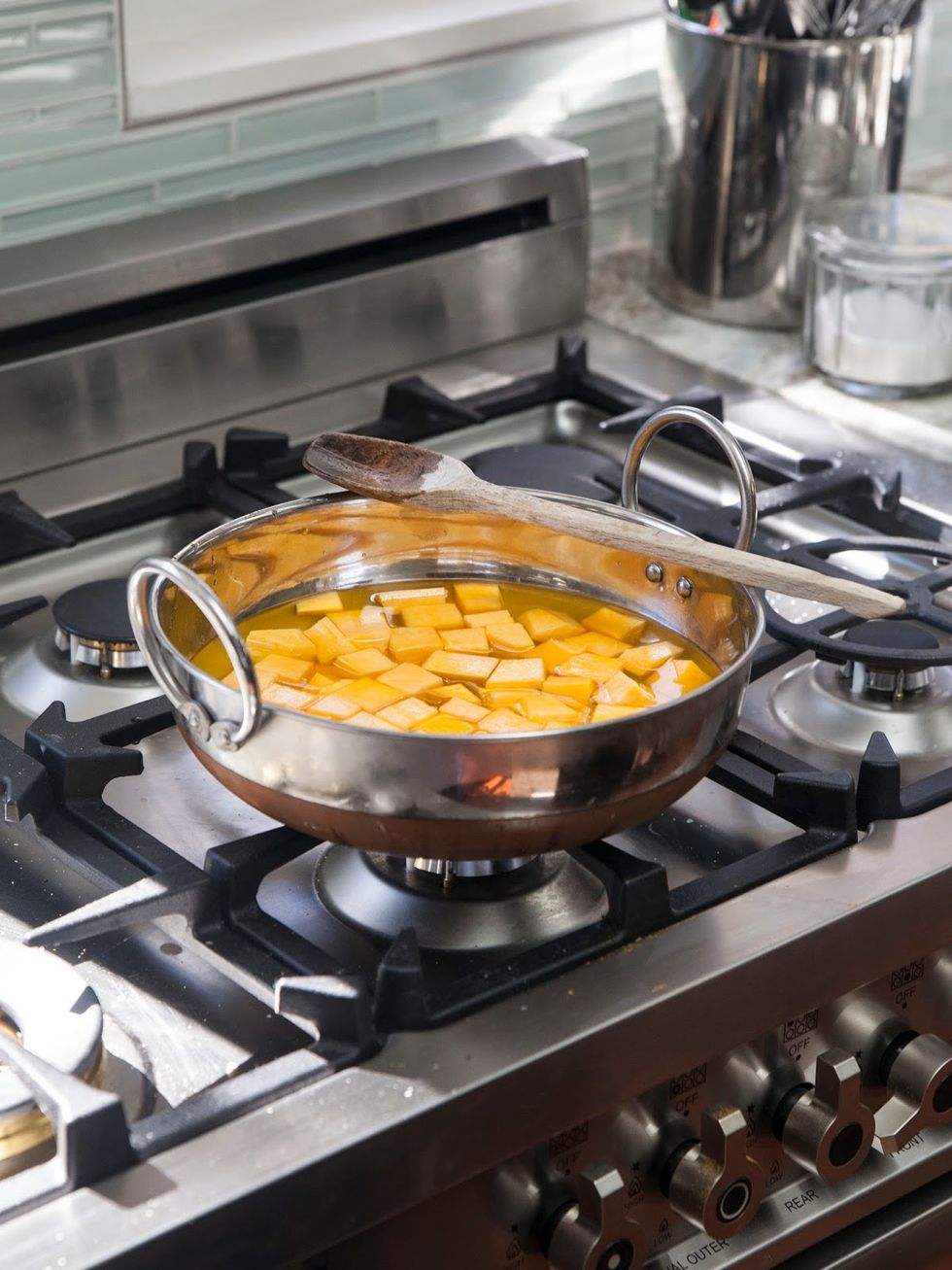 Add in about 2 cups of water. Enough to cover the squash. Bring things to a boil.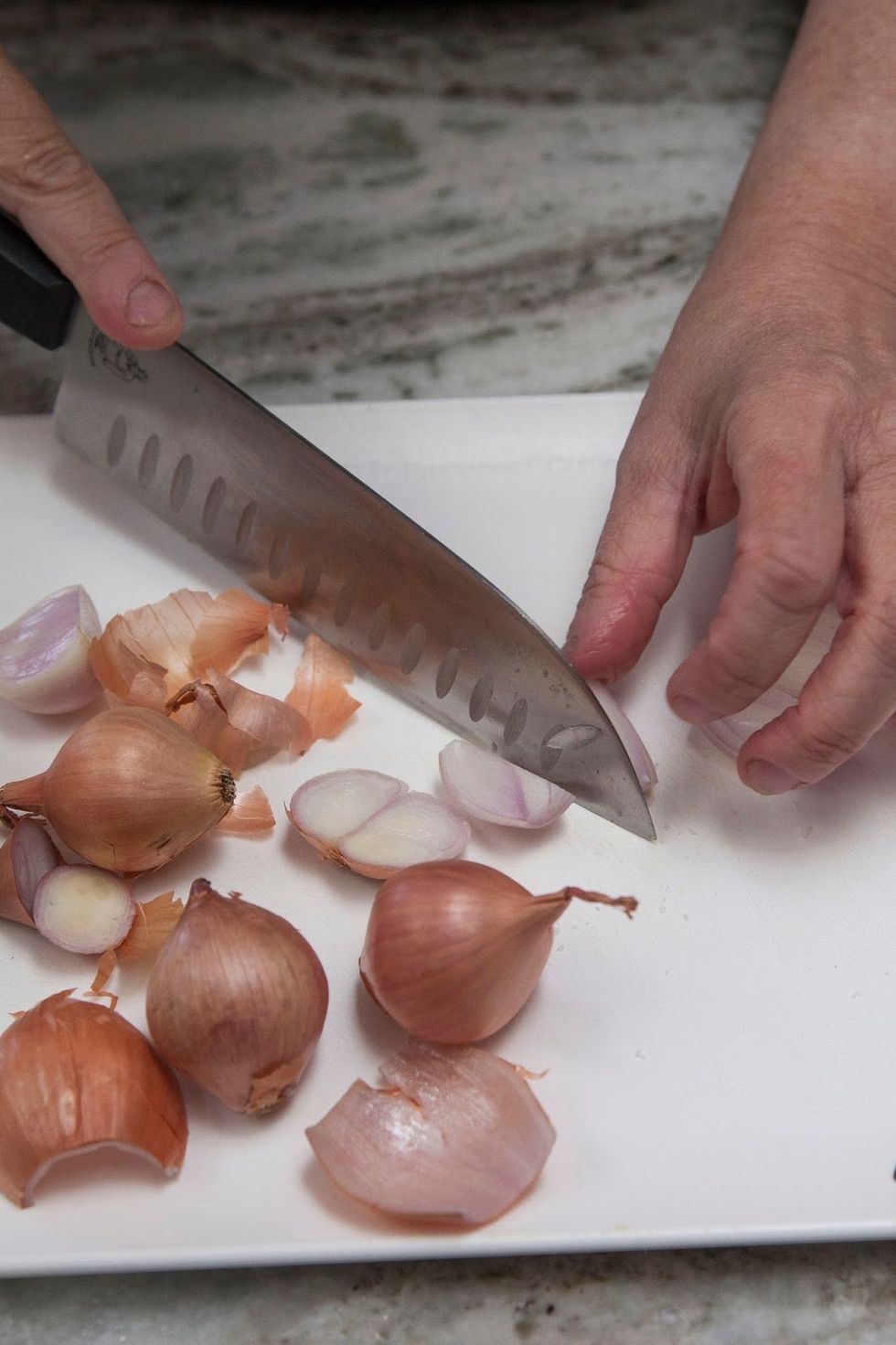 Boil the squash until it's tender. This should take about 15 minutes or so. Meanwhile chop the shallots and chilies.
If you've got onion or chili goggles, use them.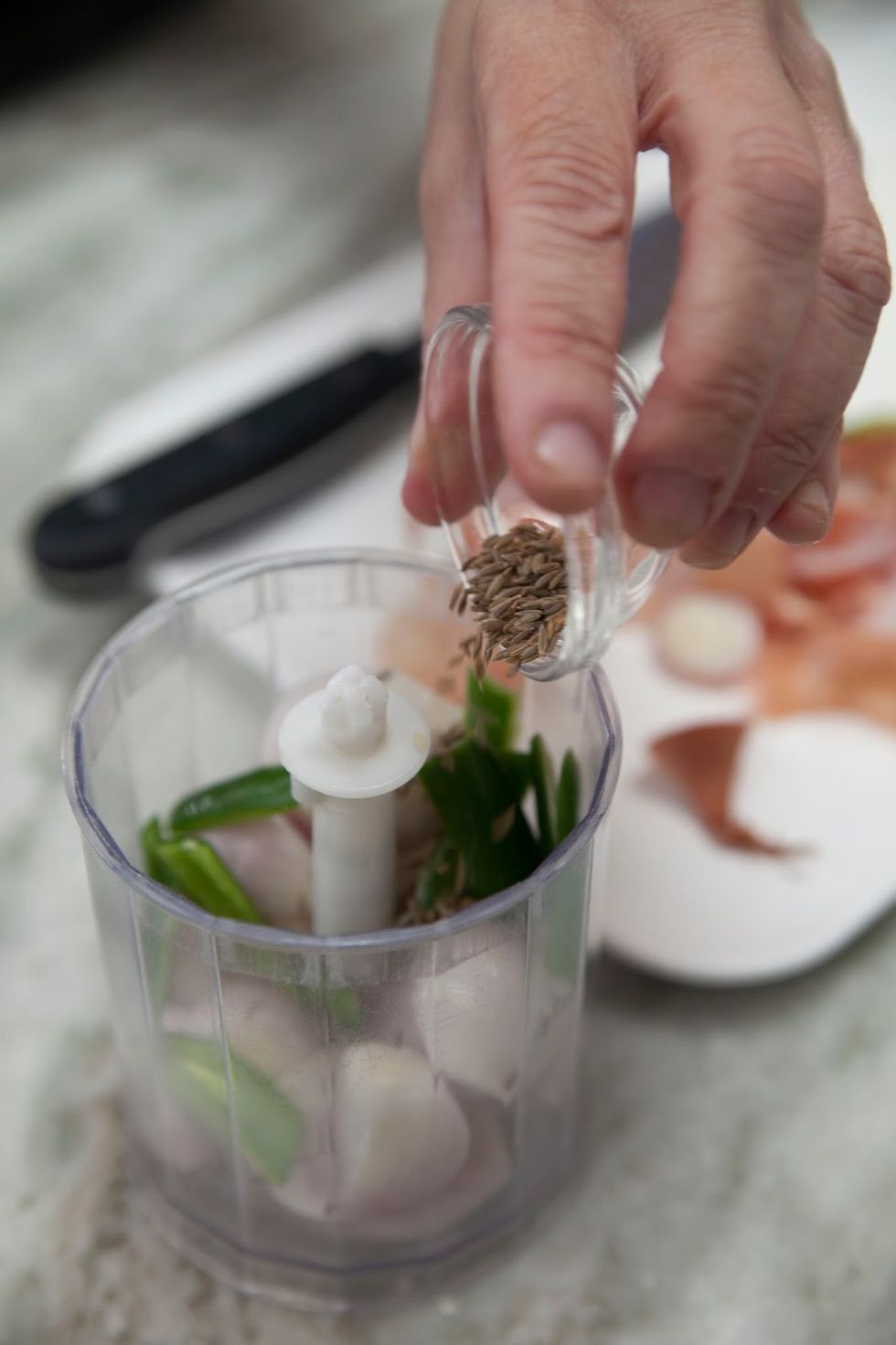 Put the shallots, chilies and cumin seeds into a grinder.
Whirl everything into a paste.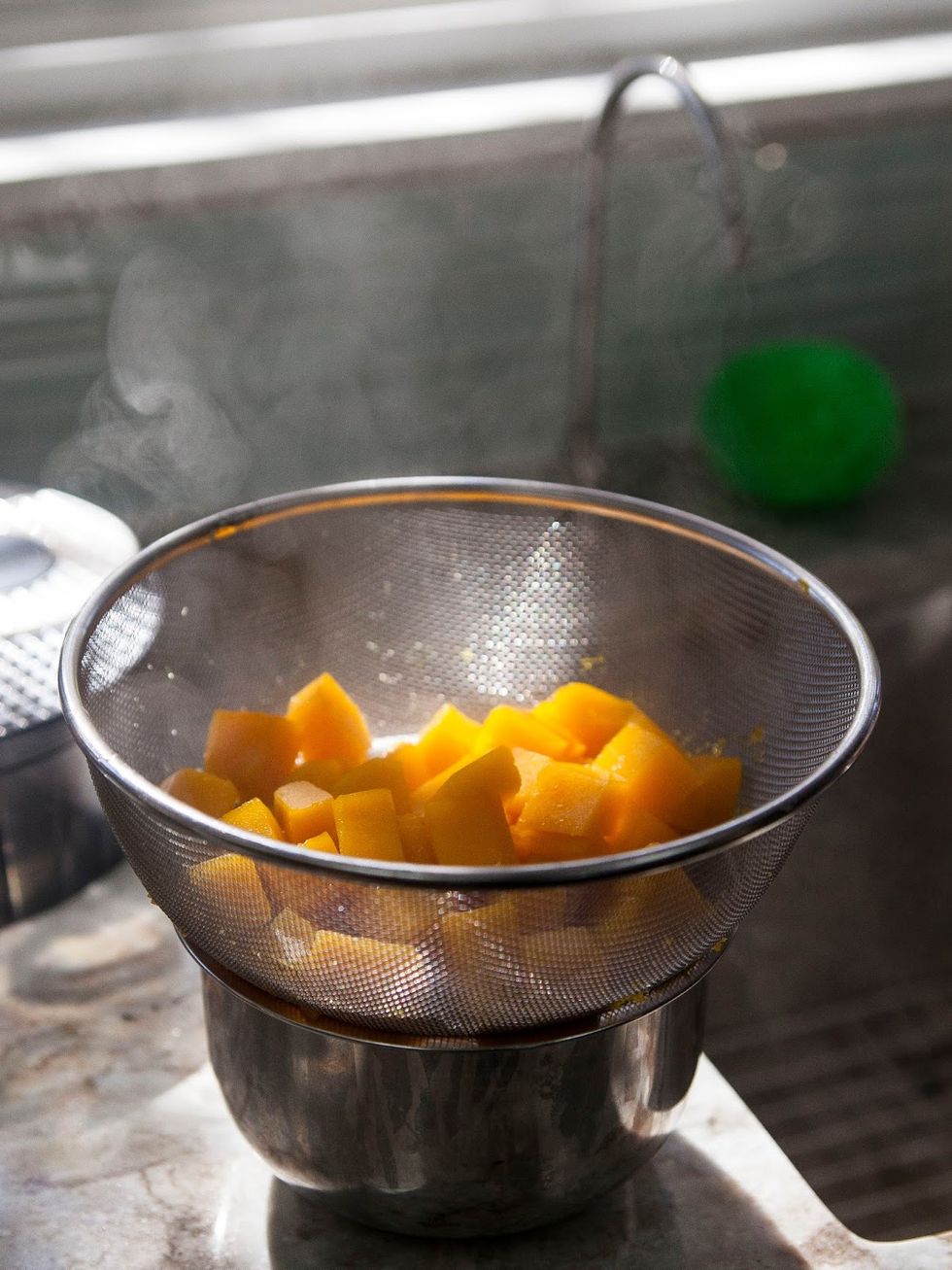 Drain the cooked squash.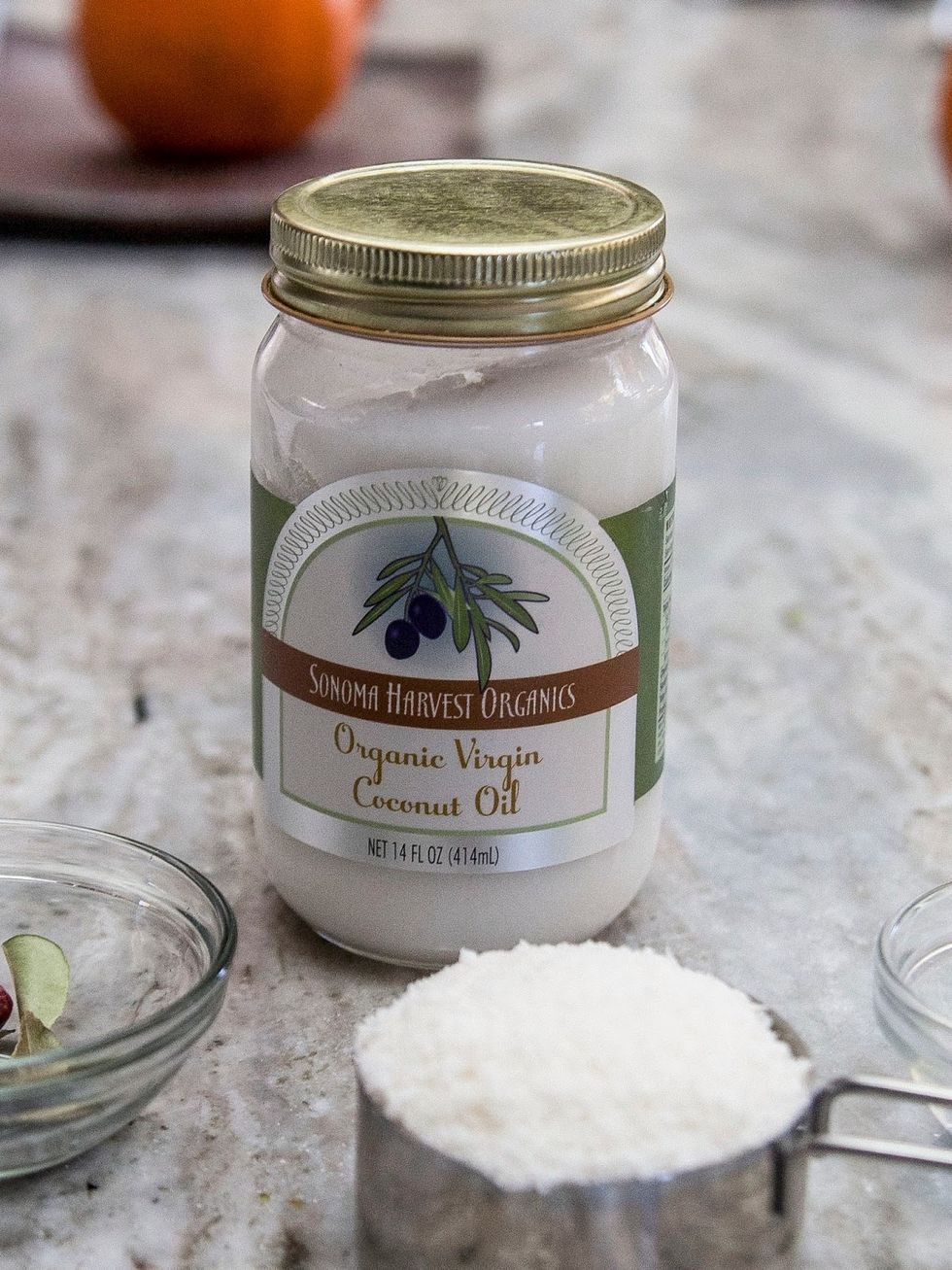 Place 1 Tbs of coconut oil in a hot skillet or kadhai. When the oil is hot, toss in the mustard seeds and urad dal.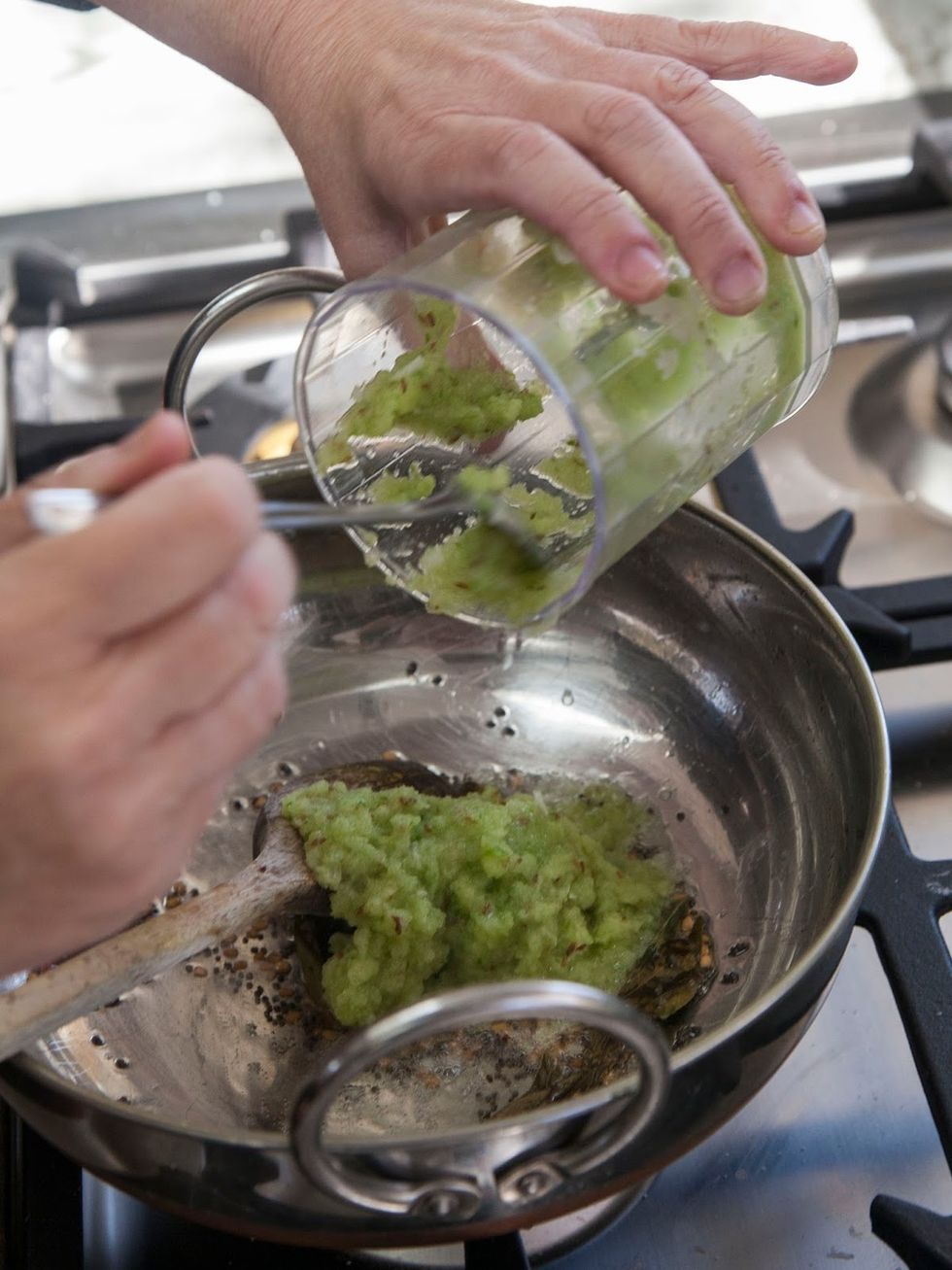 When the mustard seeds start top sputter, add in the curry leaves and dried red chili halves. stir it around for a couple of seconds then add in the shallot chili paste.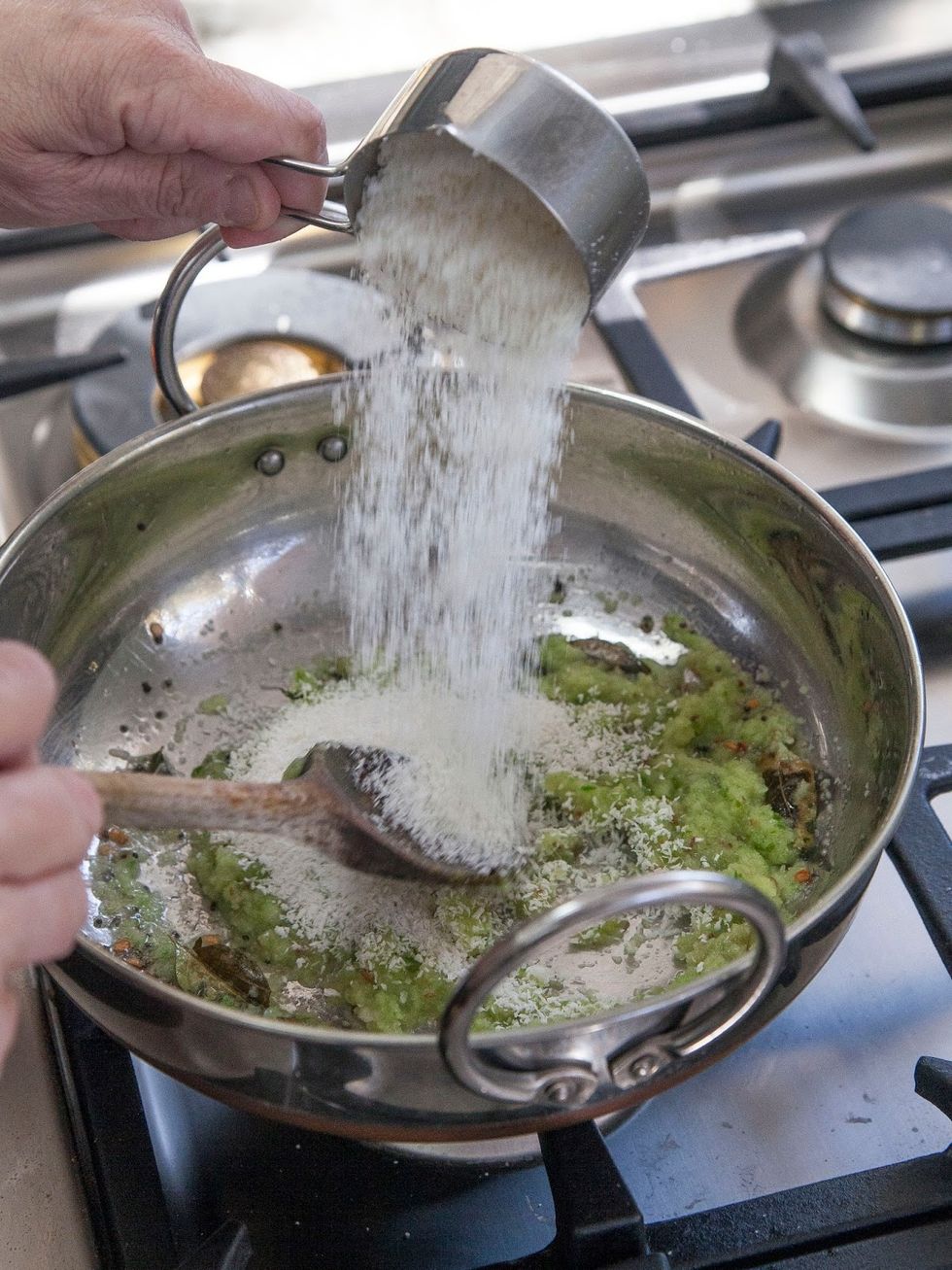 Let it cook and sizzle, stirring it around, then adding the dried or fresh coconut.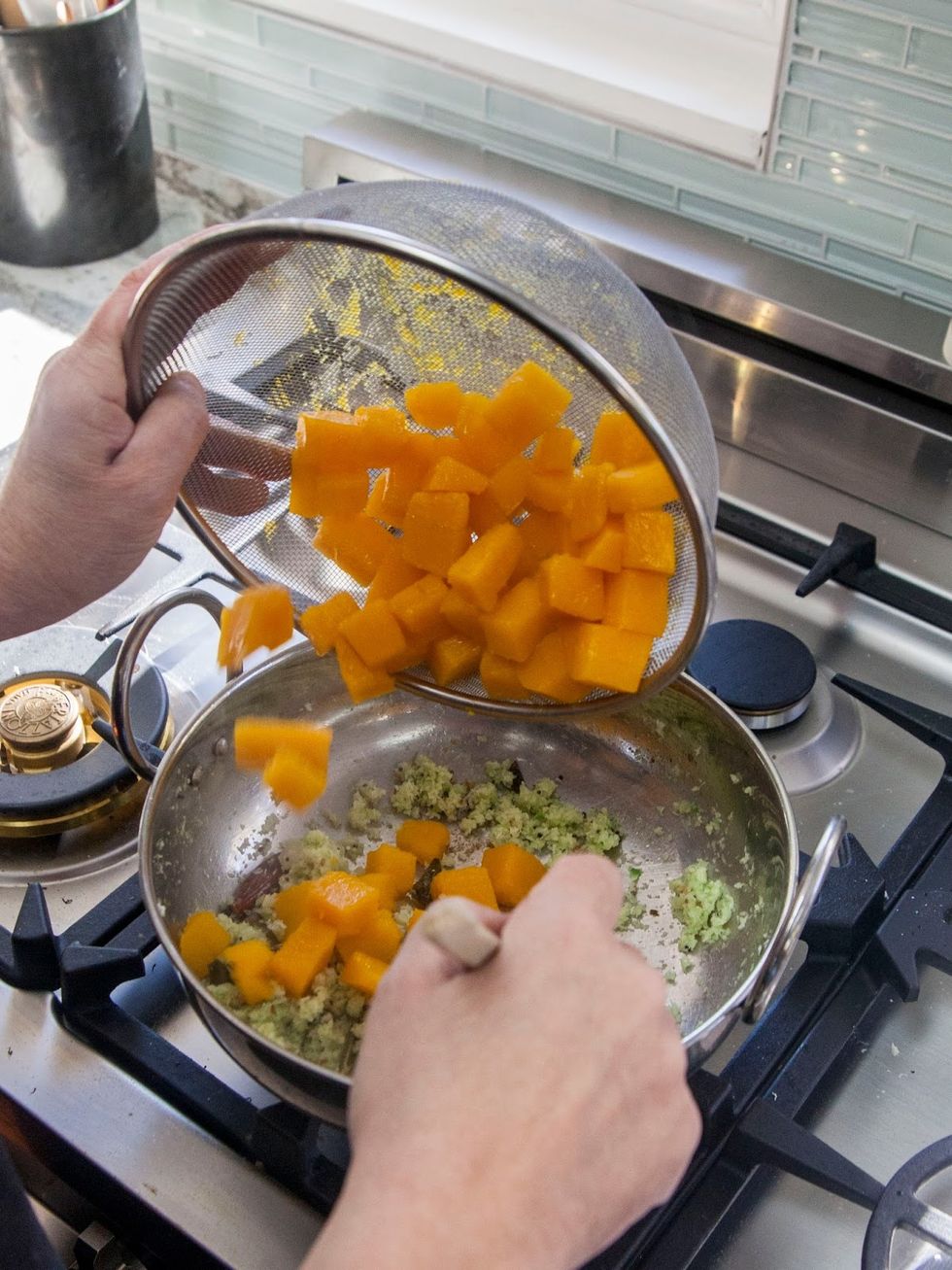 Cook it for another few minutes. Add in the cooked squash/pumpkin pieces.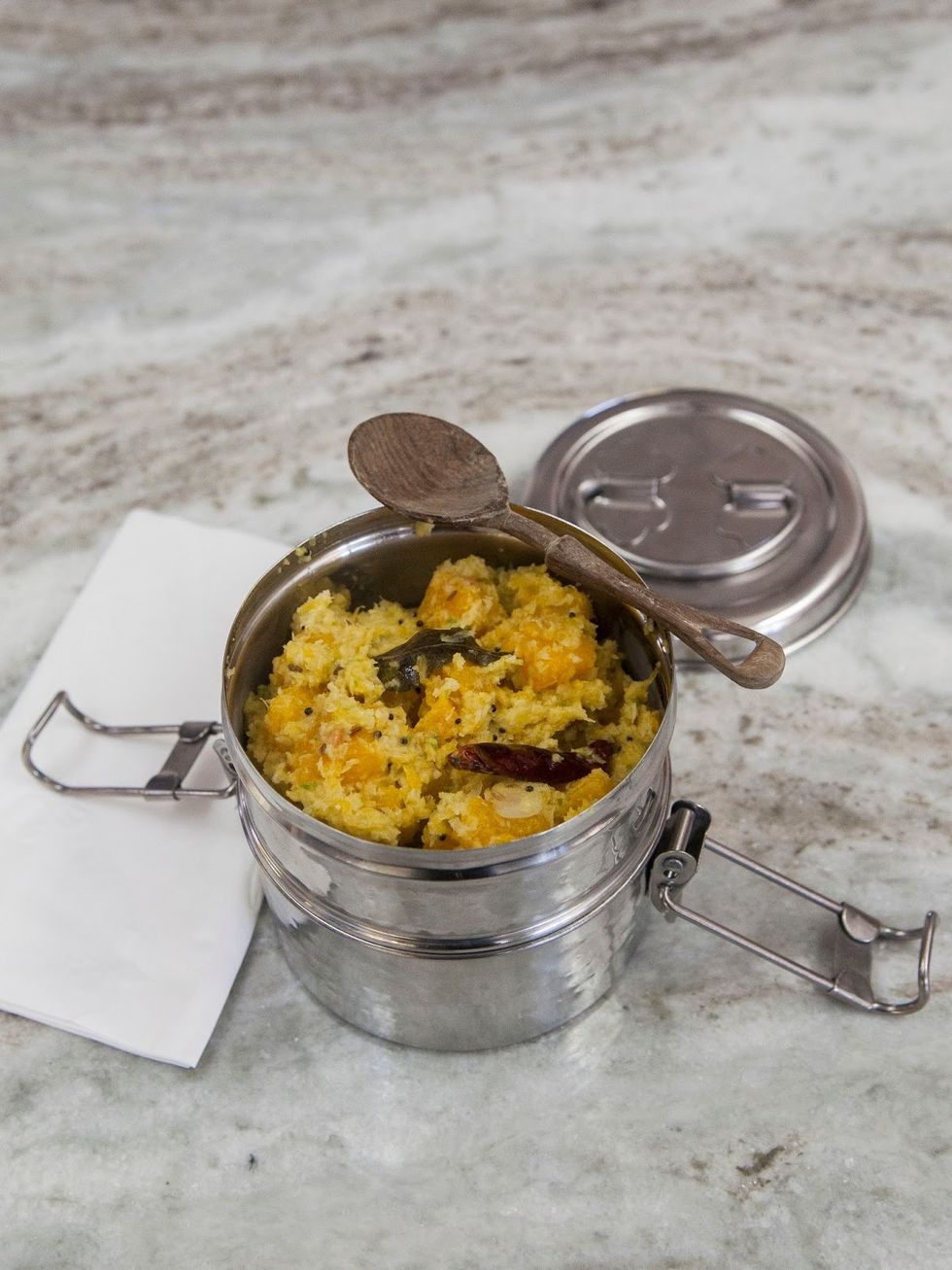 Mix everything together well. Check the dish for salt. If it needs more, add some. When you're ready serve it up!
1/2c peeled cubed butternut squash
1/2c fresh or dried grated unsweetened coconut
8.0 shallots
2.0 large serrano chilies seeded and chopped
1/2tsp cumin seeds
1/2tsp mustard seeds
1/2tsp urad dal
1/4tsp turmeric
8.0 curry leaves fresh or frozen
1.0 dreid red chili
1.0Tbsp coconut or other vegetable oil
Kathy Gori
Screenwriter, long time Indian cook, lover of Indian foods, Saturday morning Cartoon voice. For more recipes visit my website www.thecolorsofindiancooking.com