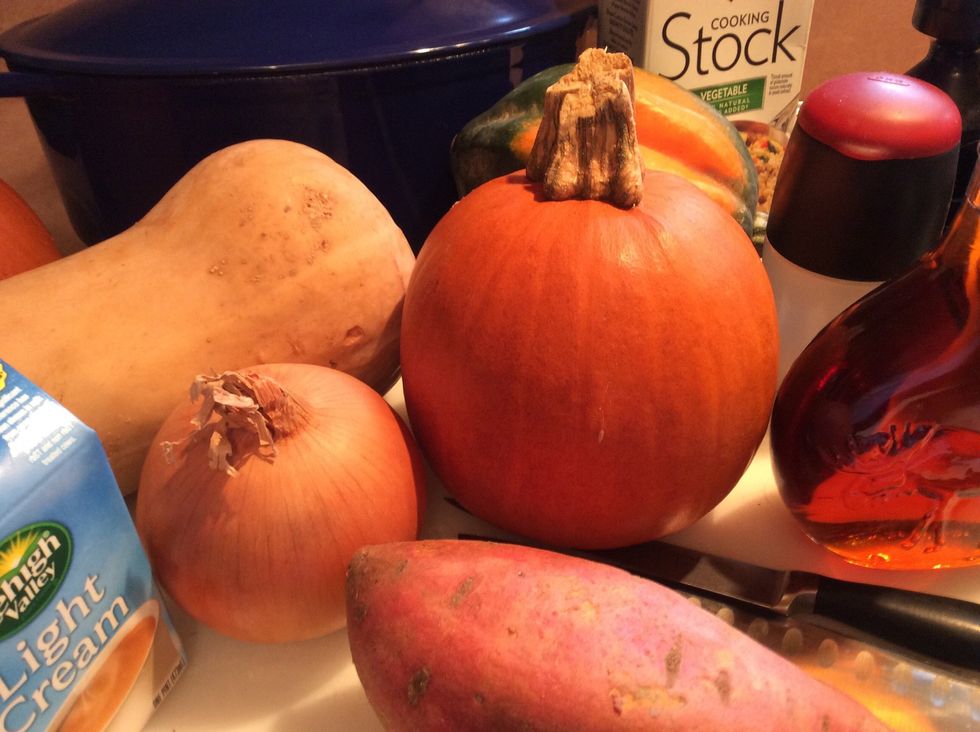 A bountiful harvest of fall produce. Preheat oven to 425f.
Peel and diced sweet potato, place into roasting pan with 3 tablespoons of olive oil.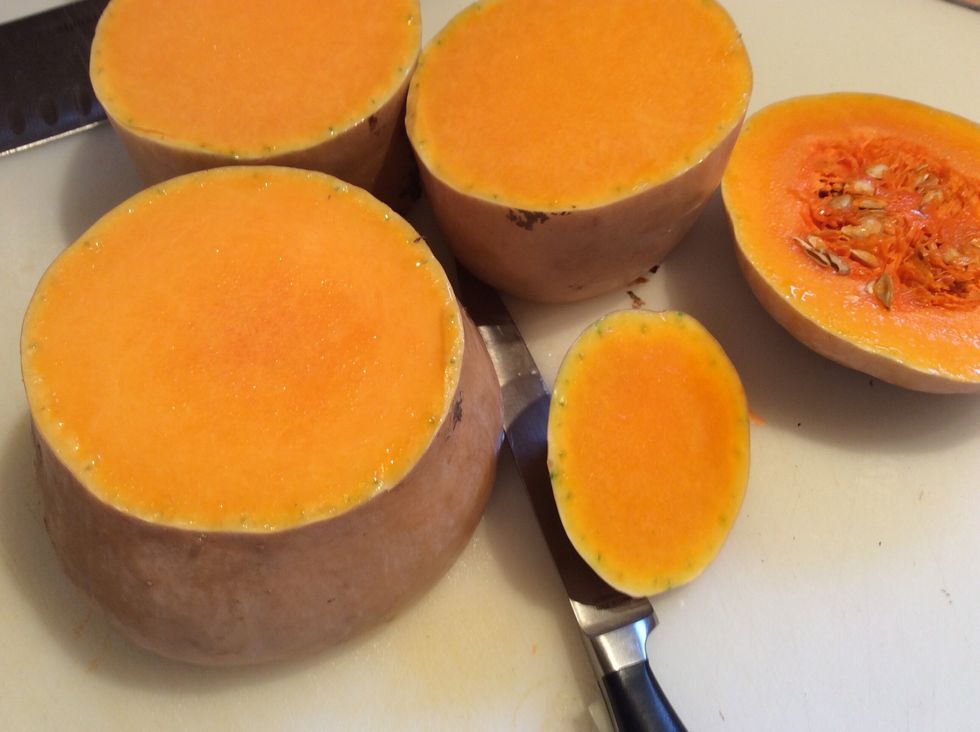 Cut butternut squash in sections and peel. Be careful peeling the squash, the skins are very tough.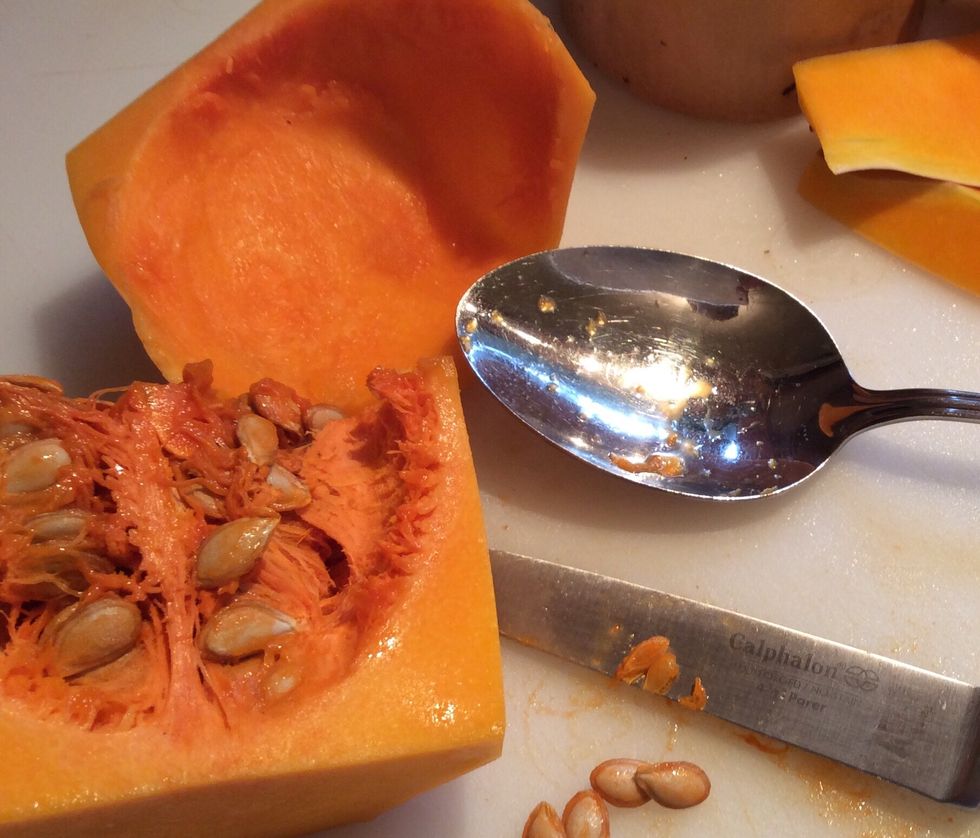 Remove and discard the seeds of the butternut squash, dice and put into roasting pan.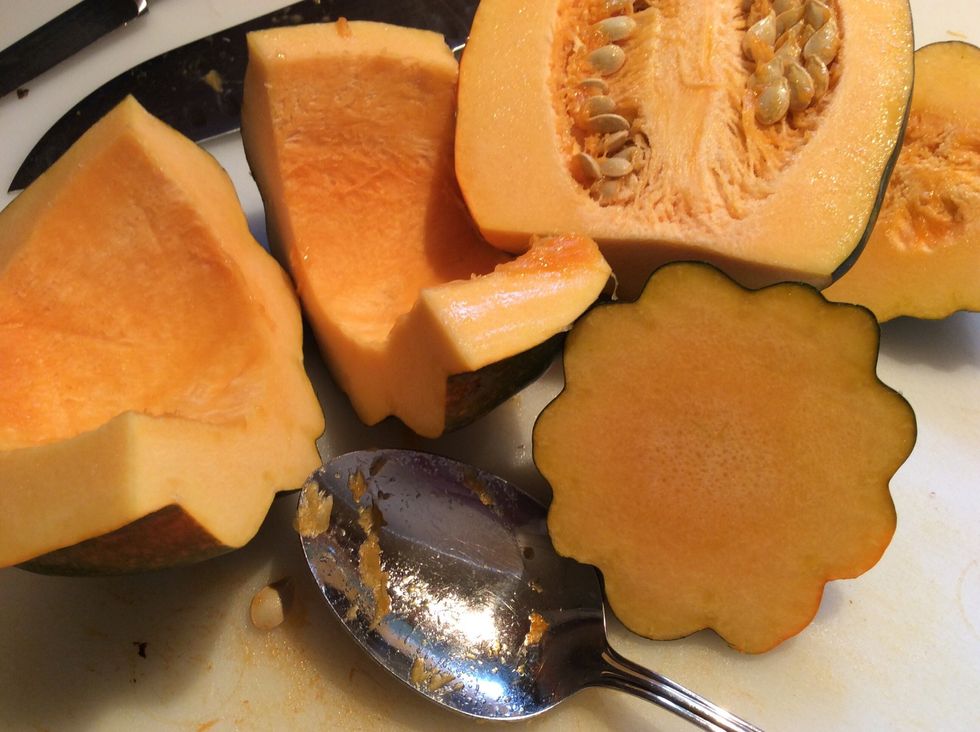 Cut, peel, and remove seeds from acorn squash. Dice into pieces and place into roasting pan.
Peel and dice large onion and place in roasting pan. Stir to coat everything with the olive oil.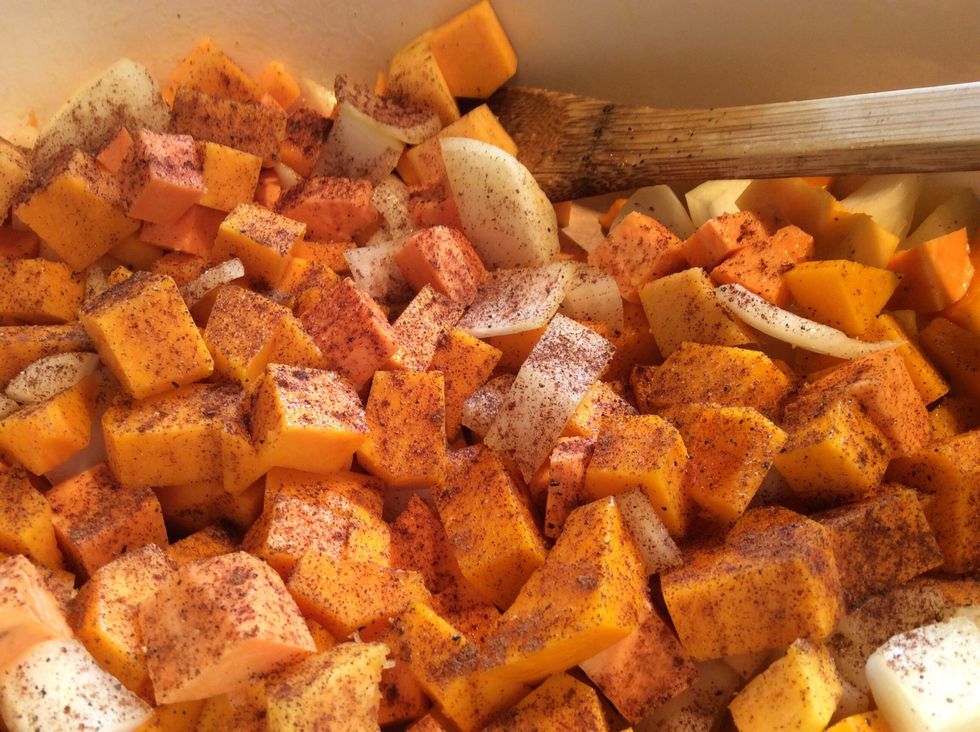 Add cinnamon, cloves, salt and pepper.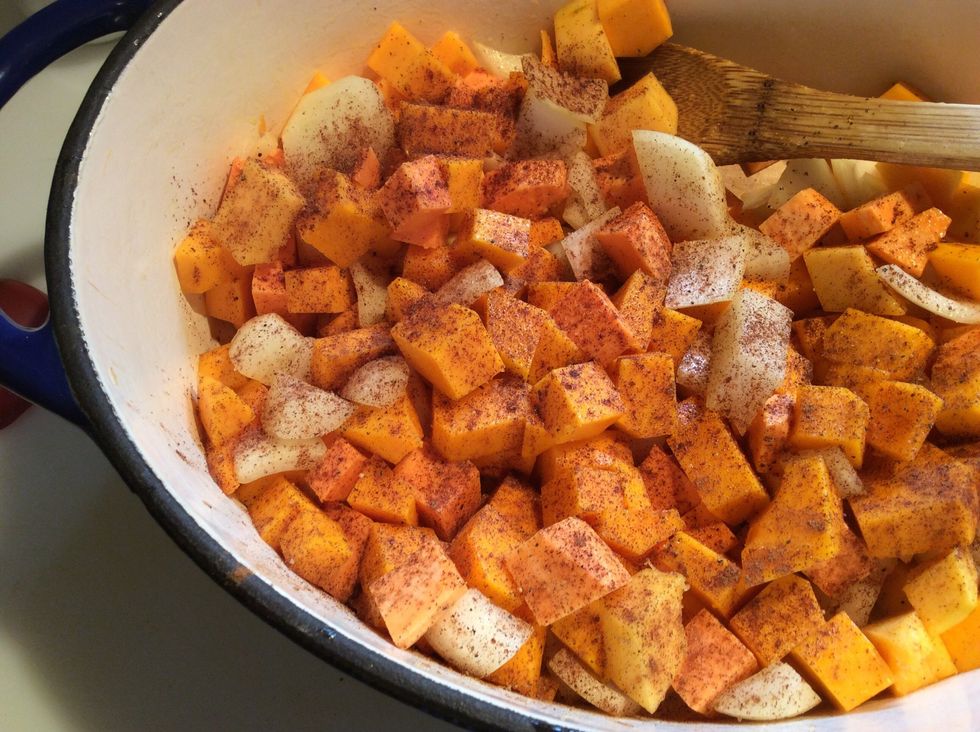 Stir.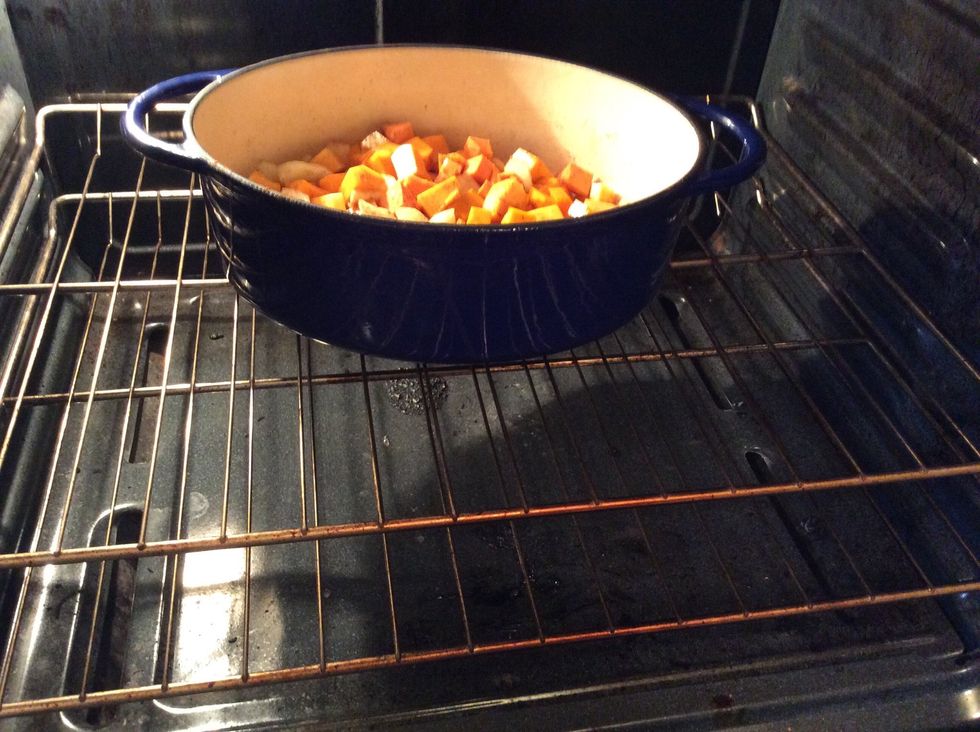 Place roasting pan into 425f degree oven.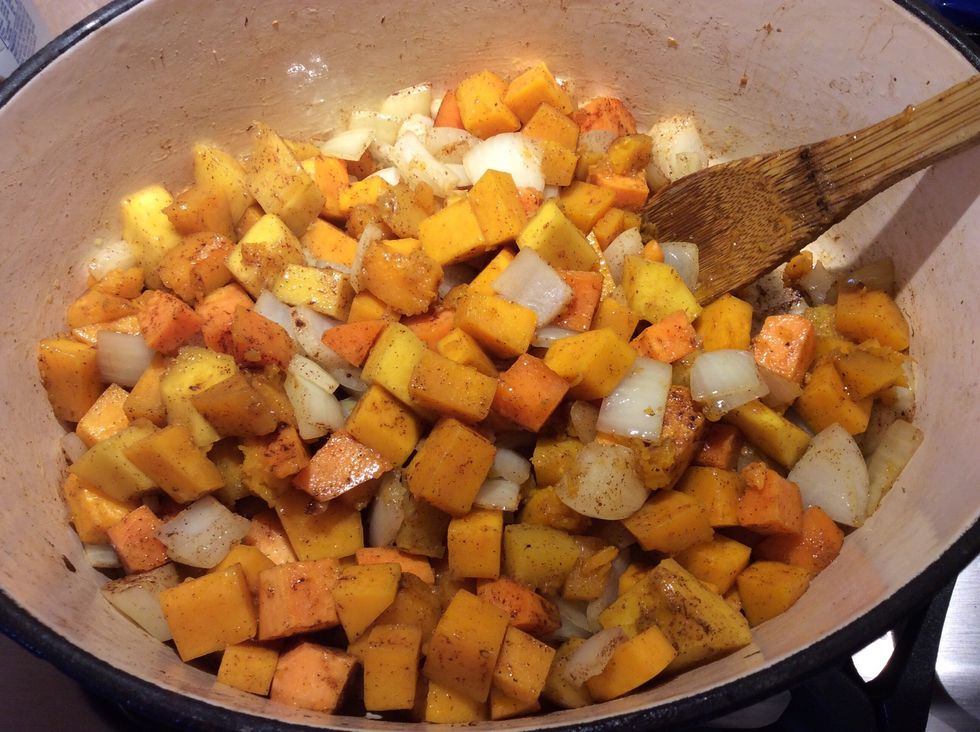 Stir every 20minutes for an hour.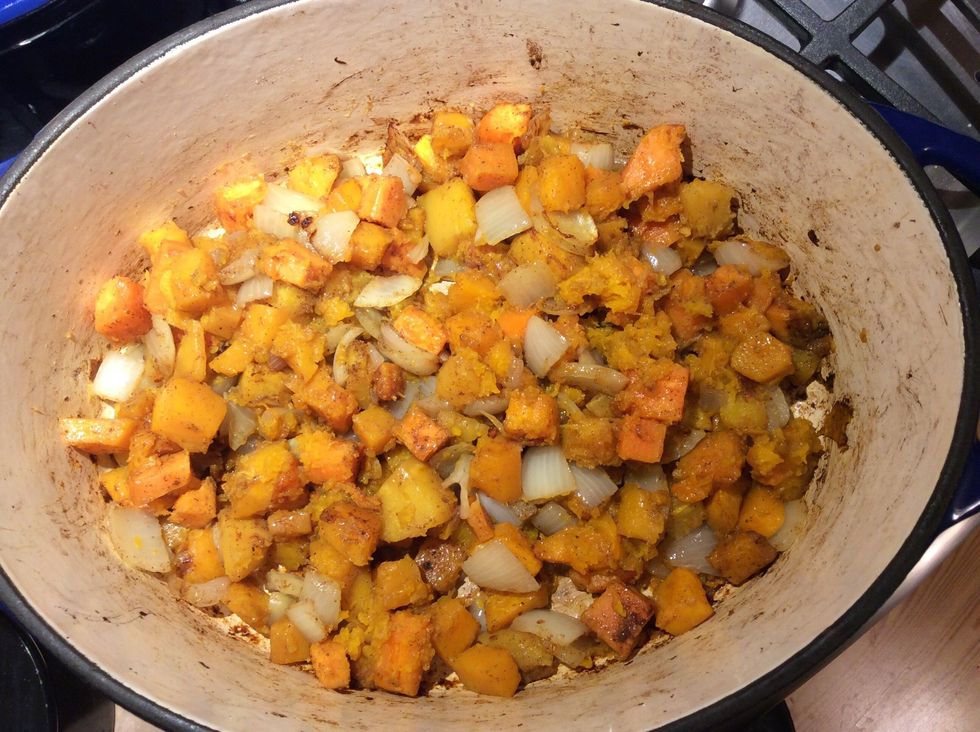 This is ready for the stove top.
Add 1 cup of pumpkin purée and add 4 cups of vegetable stock.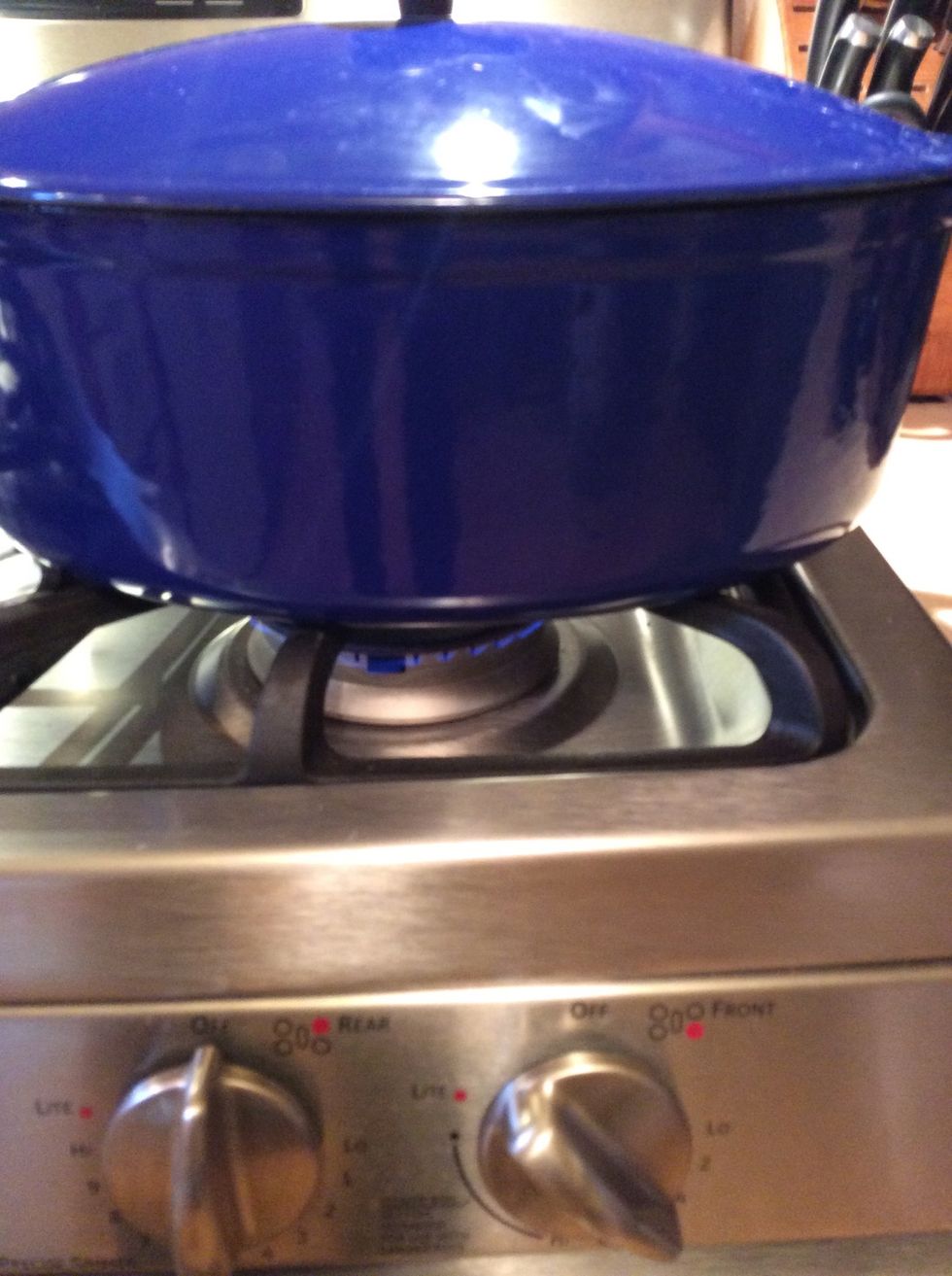 Cover and simmer for 30 minutes.
Ready for blending.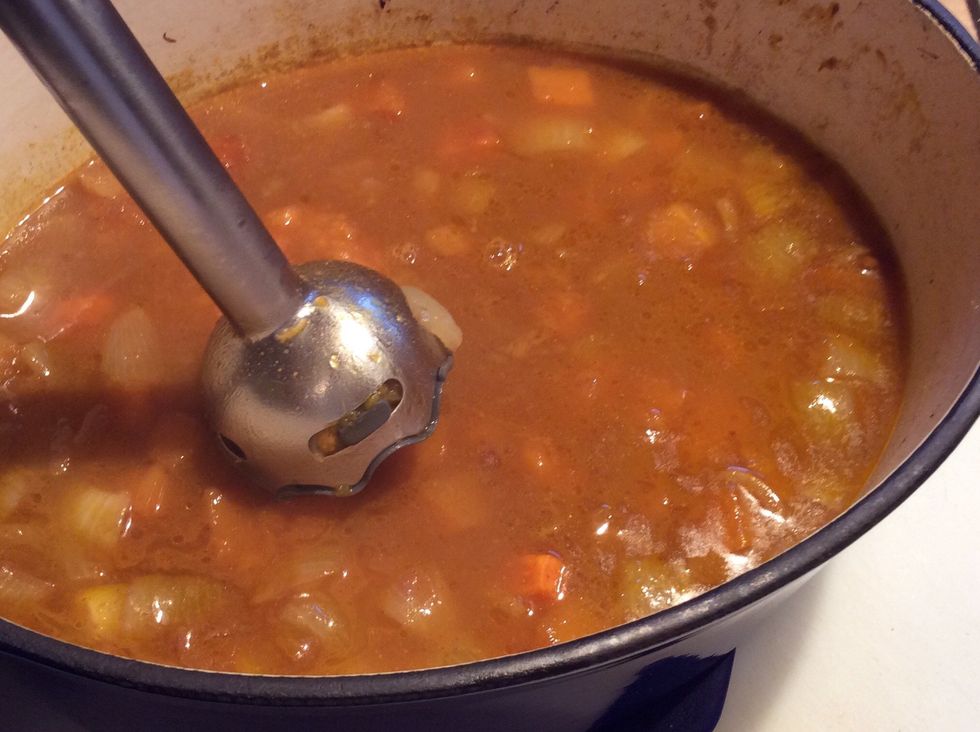 An immersion blender will turn this rustic looking soup into velvety goodness.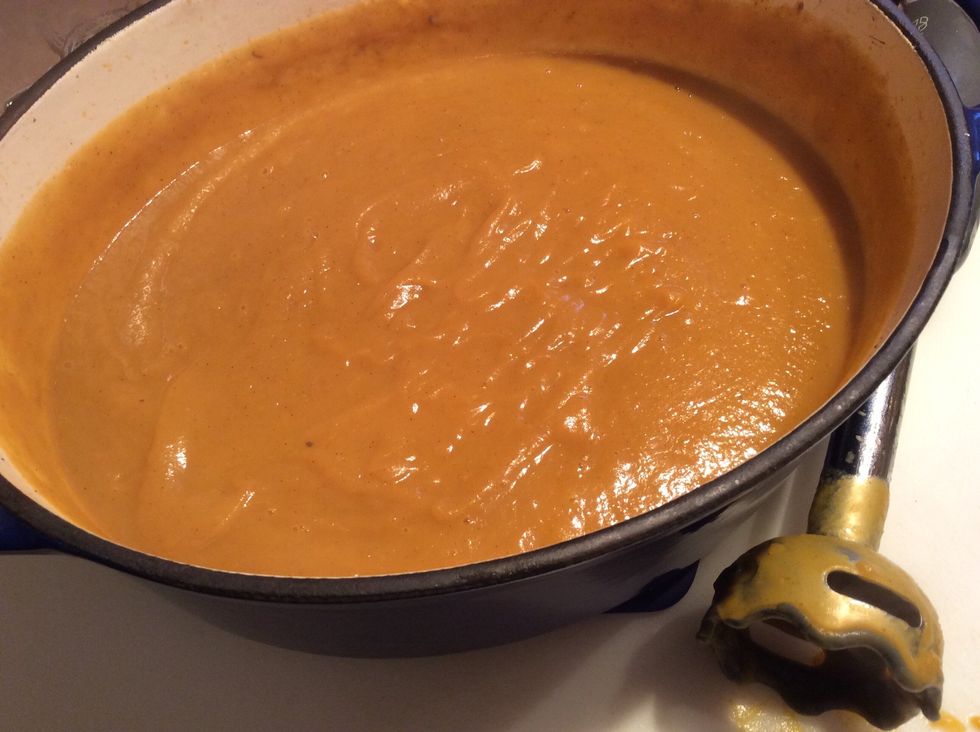 Beautifully smooth and creamy.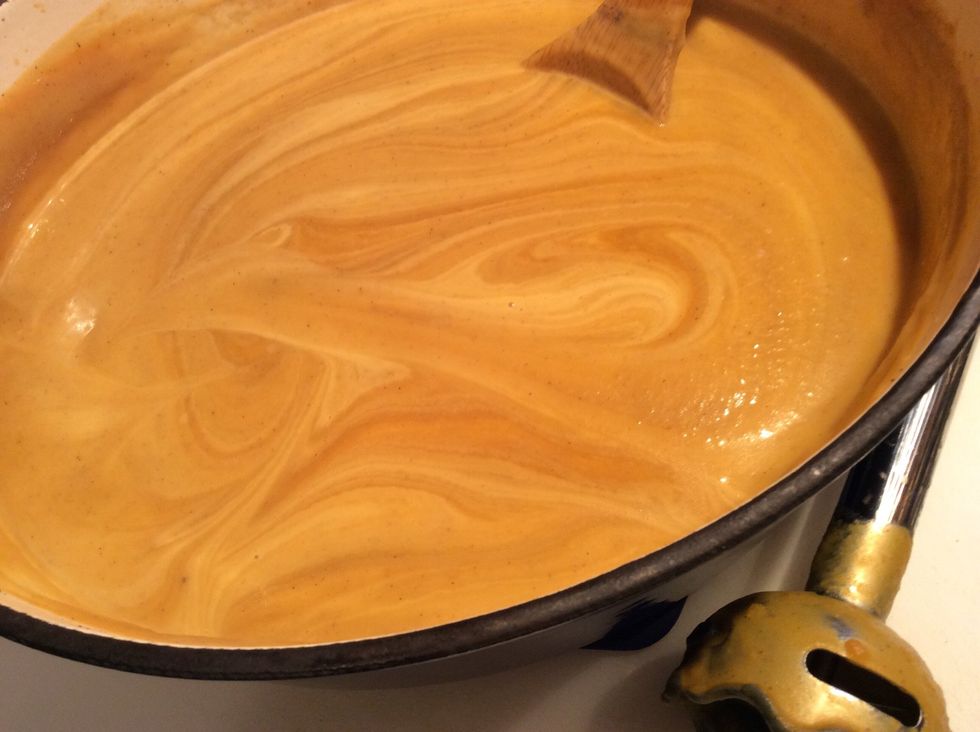 Stir in 1/4 cup pure maple syrup and 1 cup half and half or light cream.
Serve! Delicious! It's like "liquid fall" in a bowl. For the bowls, I hollowed out pie pumpkins. It really adds a Wow, to the table.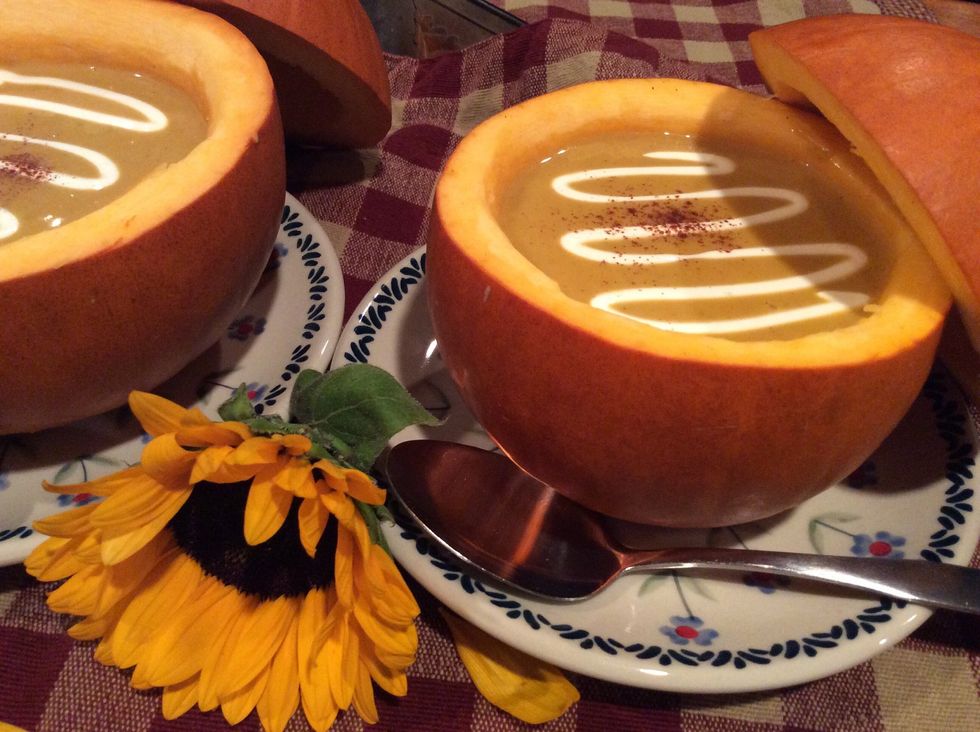 Enjoy this awesome fall soup! 😊
Thank you for viewing my guide on how to make Butternut harvest soup. Remember to ❤️ it, and check out my other delicious guides.
1.0 Butternut squash (medium to small)
1.0 Acorn squash
1.0 Sweet potato (medium)
1.0 Onion (large, peeled and chopped)
1.0c Pumpkin puree
3.0Tbsp Olive oil
Salt & pepper (to taste)
1/4tsp Cinnamon
1/8tsp Clove
1.0qt Vegetable stock
1/4c Pure Maple syrup
1.0c Half and half or light cream
Roasting pan for oven and stove top
Joseph Feiertag
A career pastry chef. My favorite dessert is creme brûlée. I love making anything with chocolate, blueberries, maple syrup or anything flavored with bourbon!
Northeast, Pennsylvania USA