How to make buttermilk biscuits
Southern biscuits. Serve with poached eggs and sausage gravy. Thank you to Chef Joe for showing how to make them.
7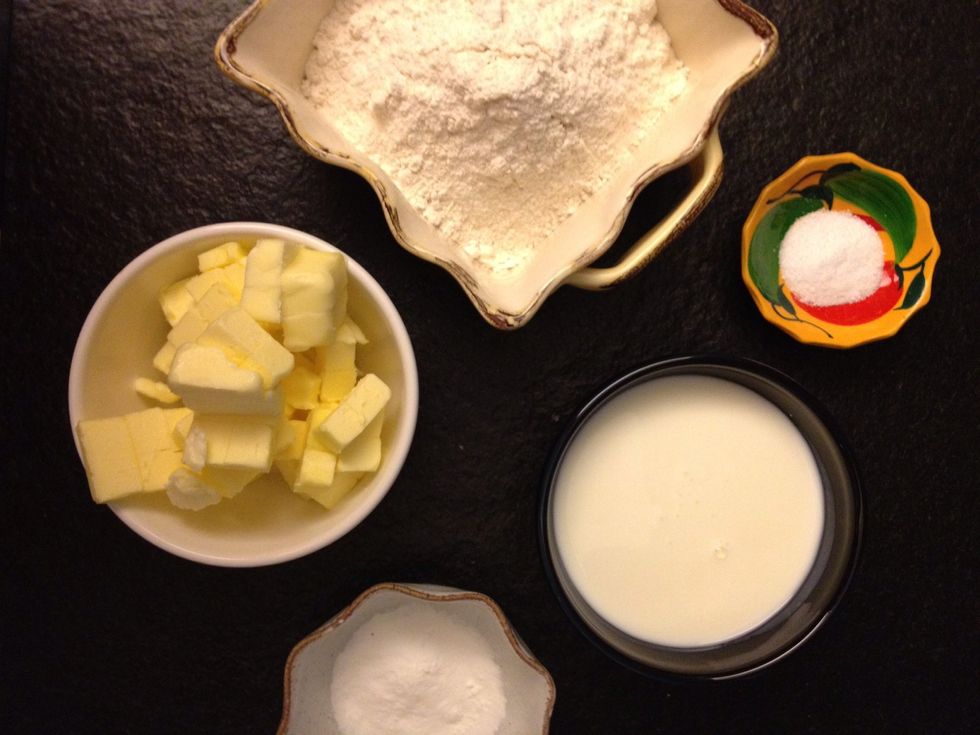 Gather your things. 460g flour, 20g baking powder, 7g salt, 210g of butter, 300g buttermilk.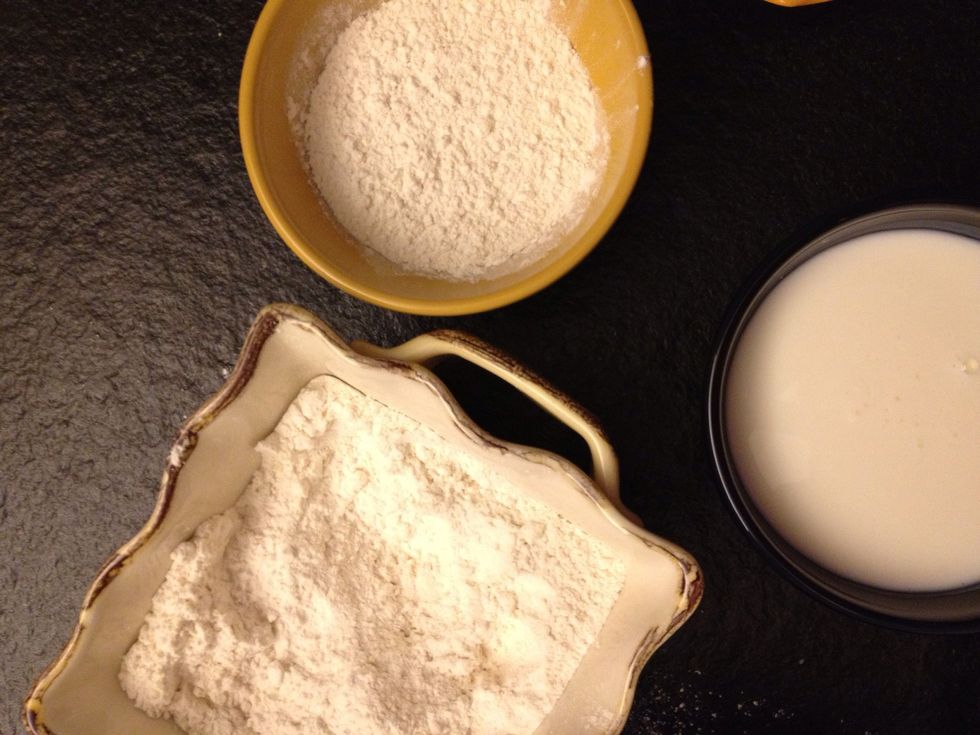 Save a portion of the flour for later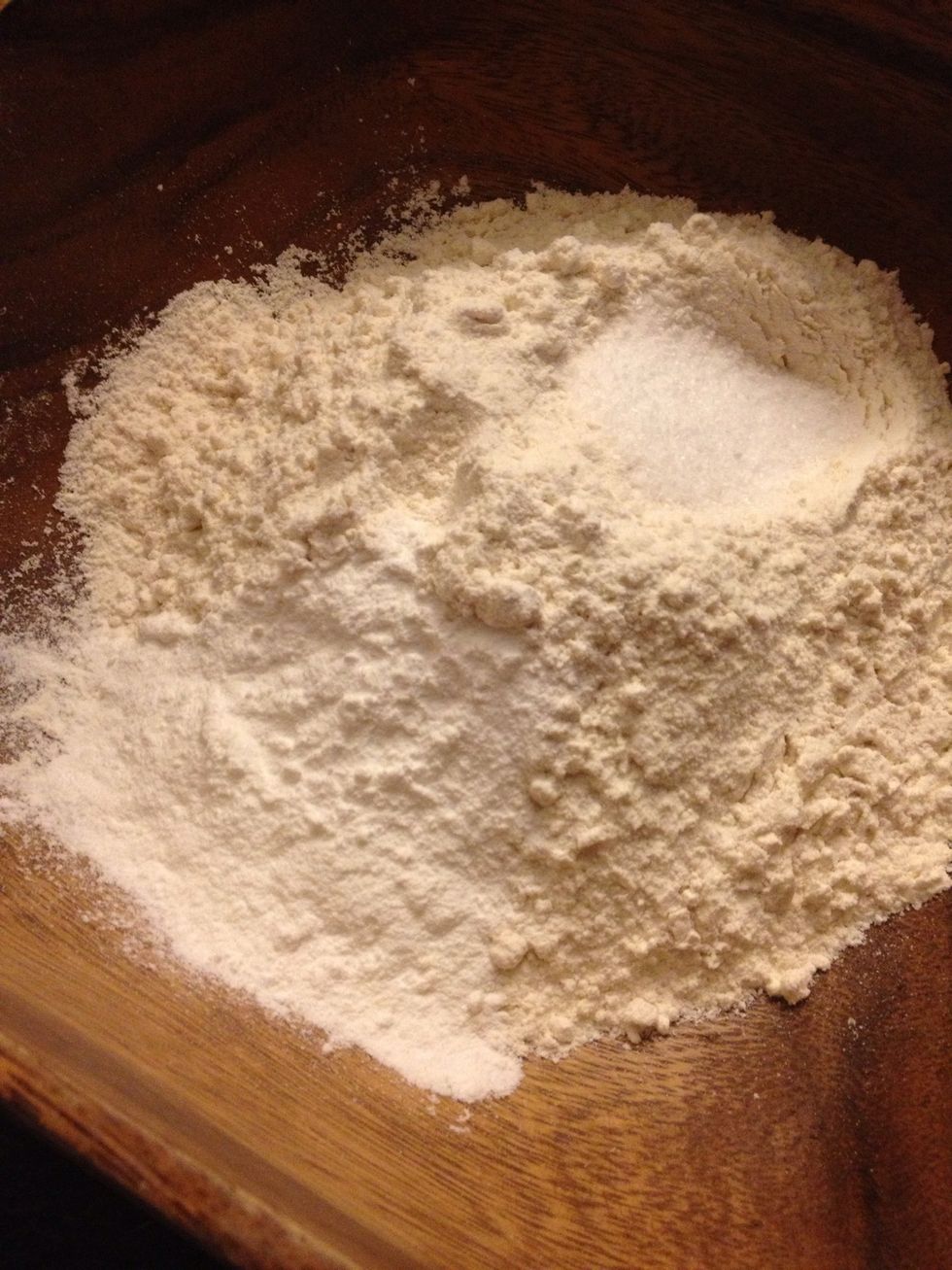 Put the rest of your dry ingredients in a bowl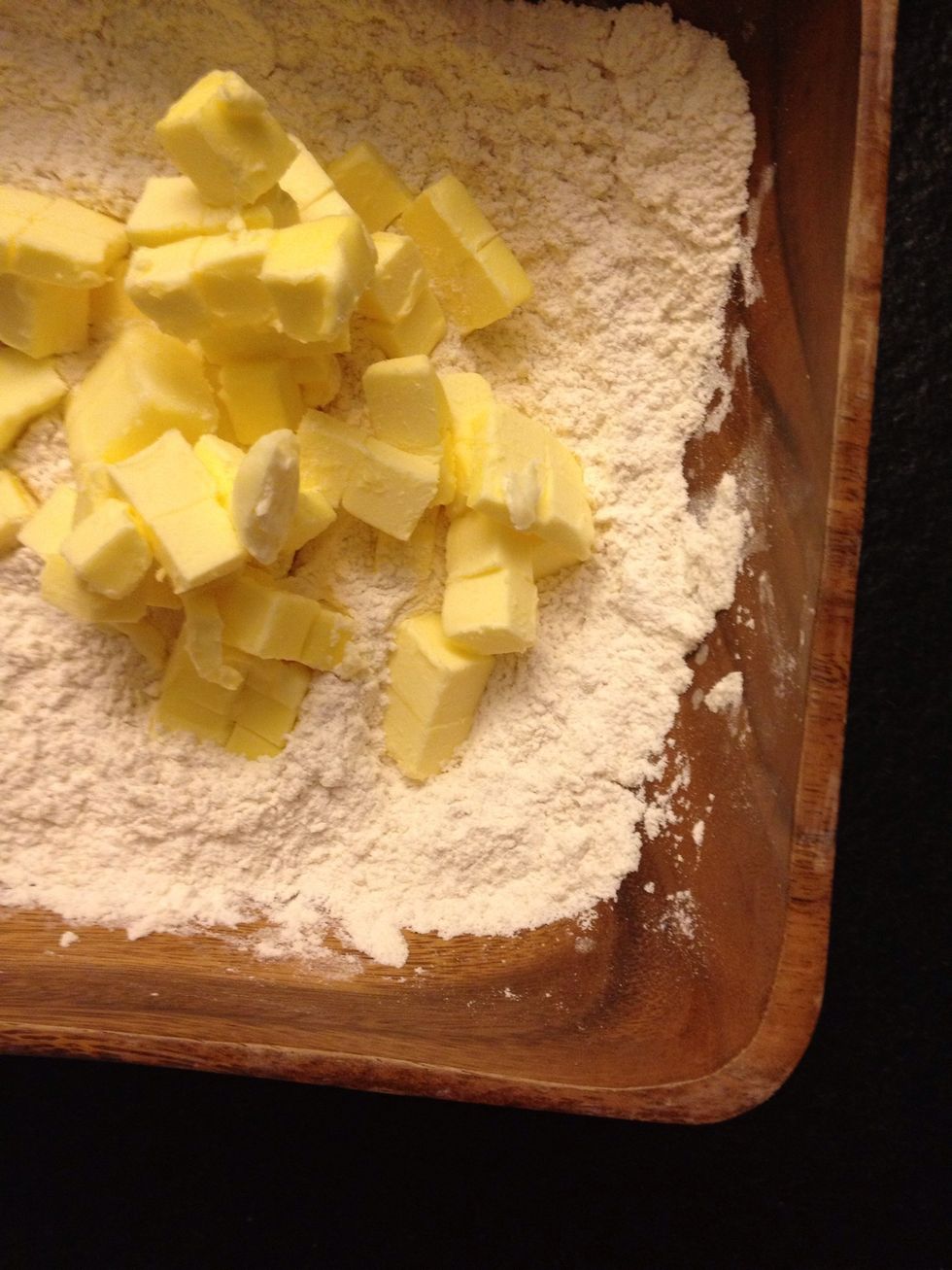 Add your cold butter that has been cut in small pieces. The smaller the better.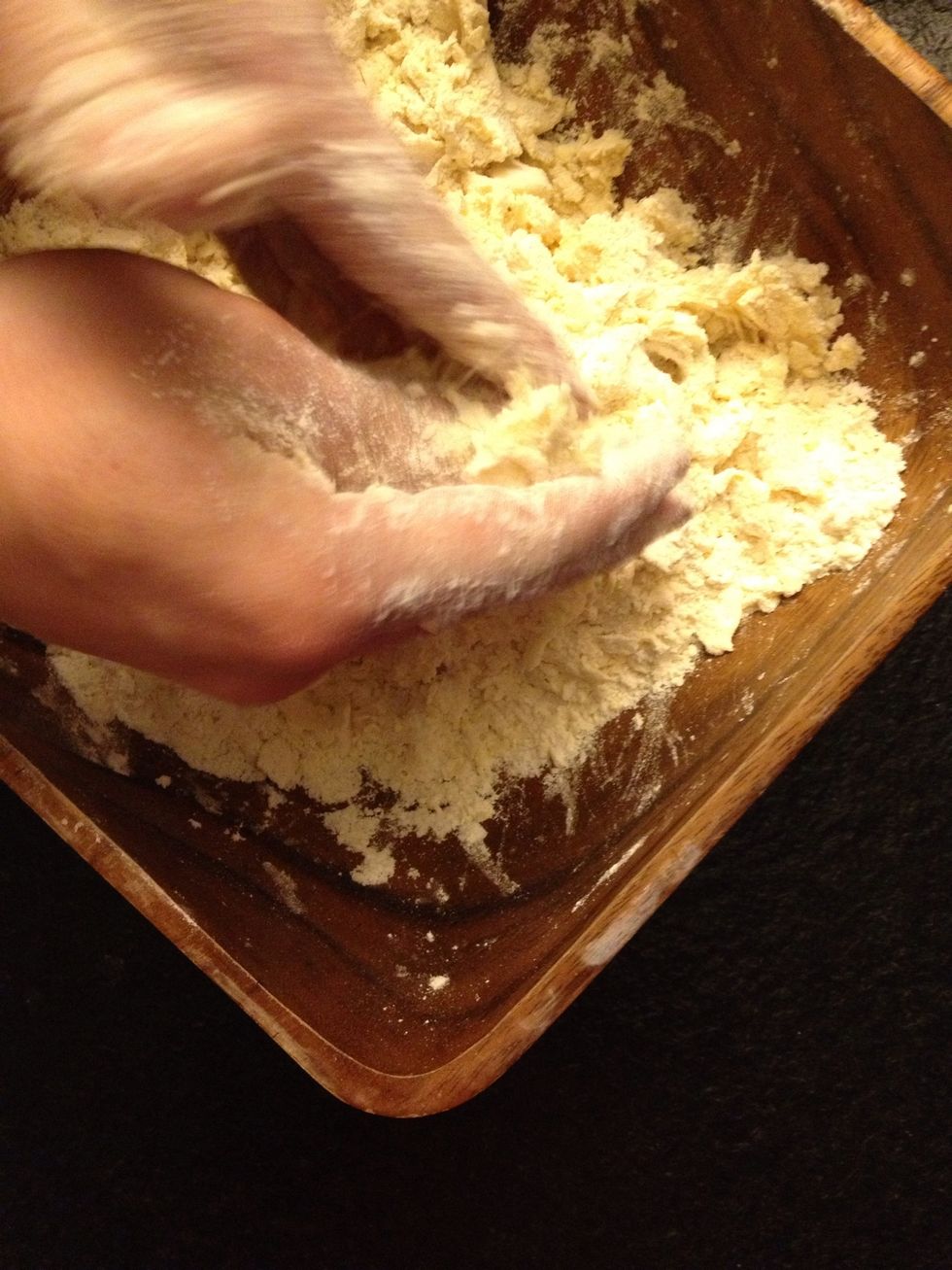 You can use technology if you have it. (Food processor)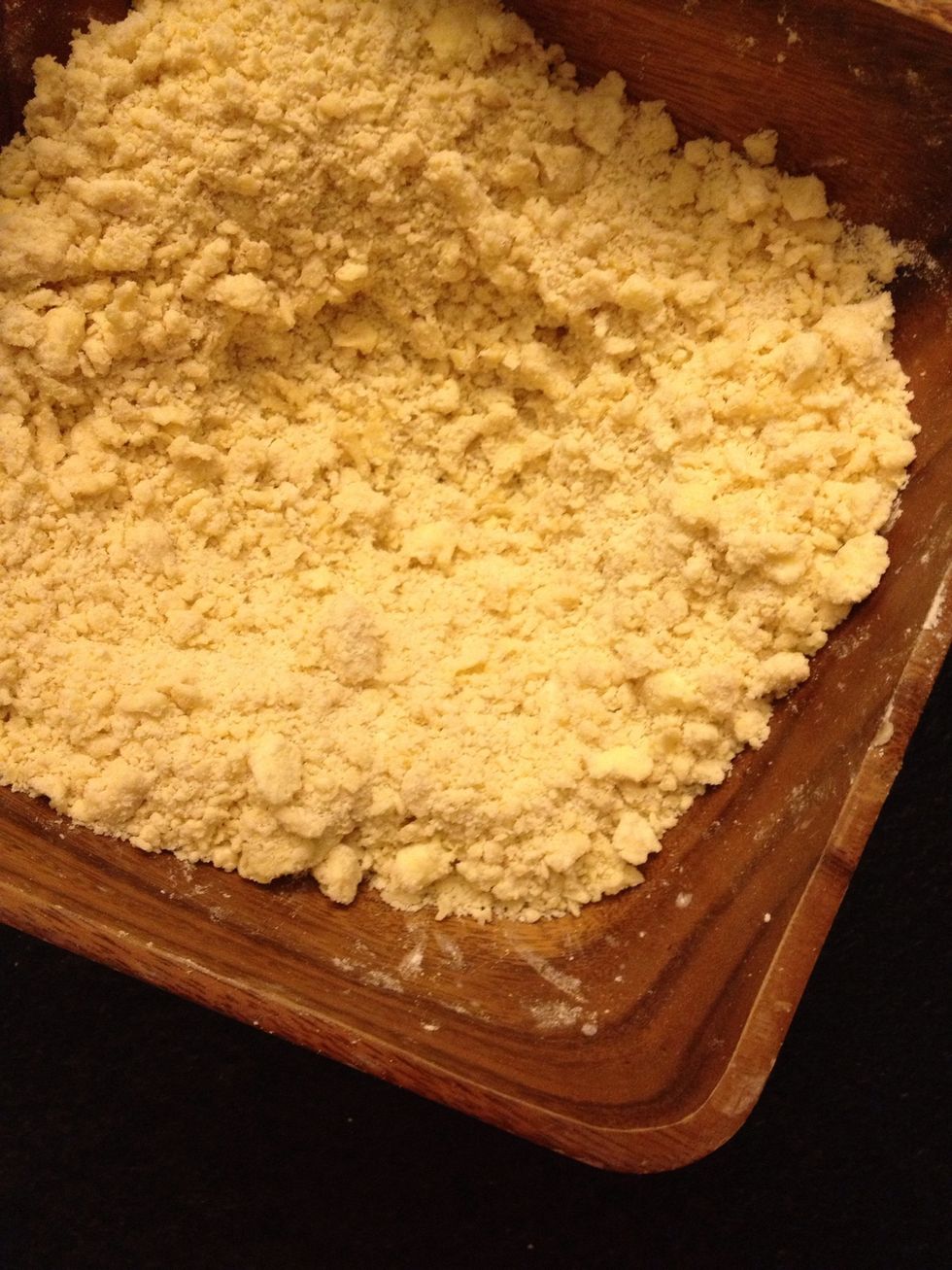 Until it looks like this. You can add some grated cheese if you really want to.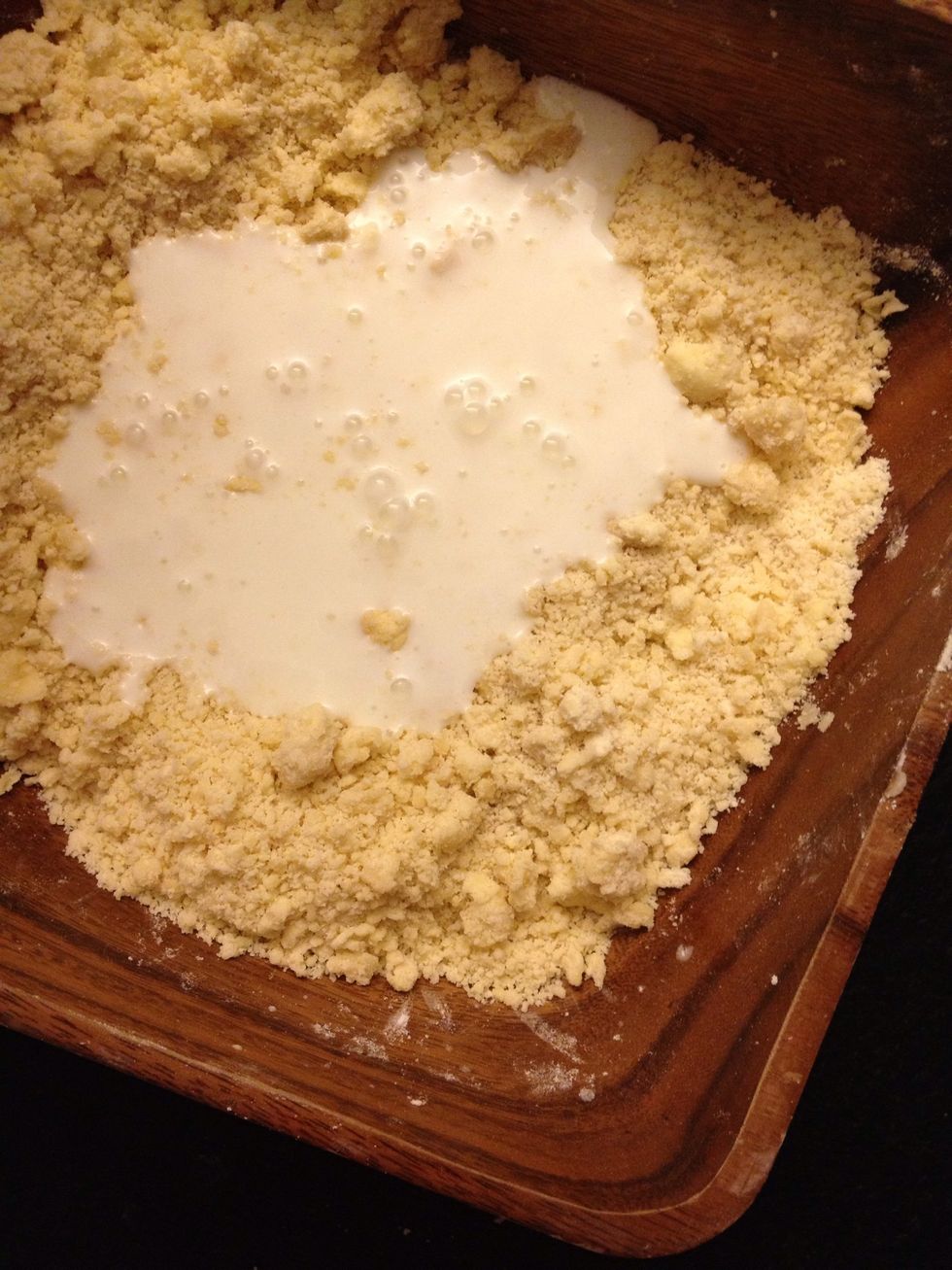 Add your buttermilk.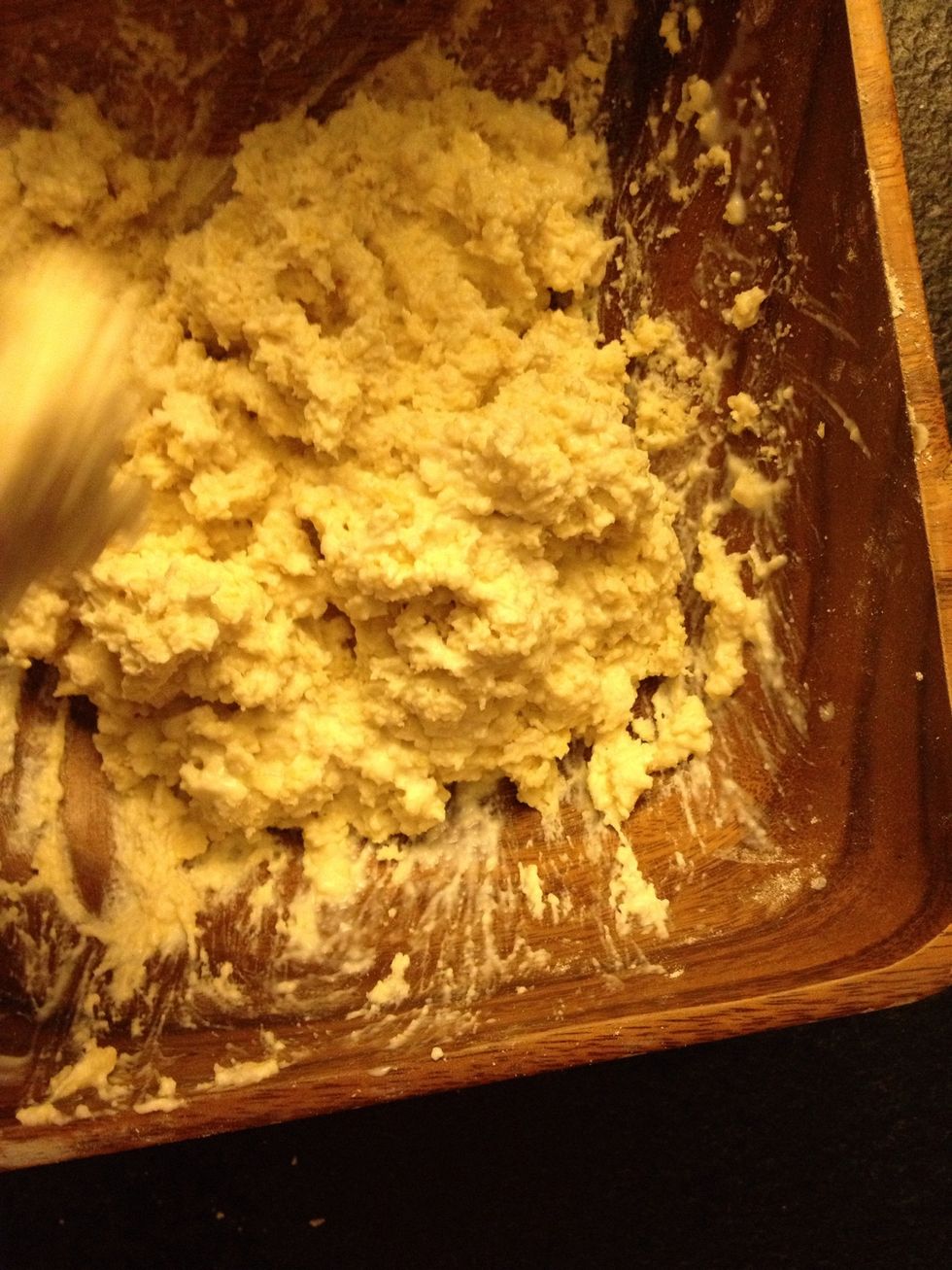 It will look like oatmeal.
Mix.. But not too much.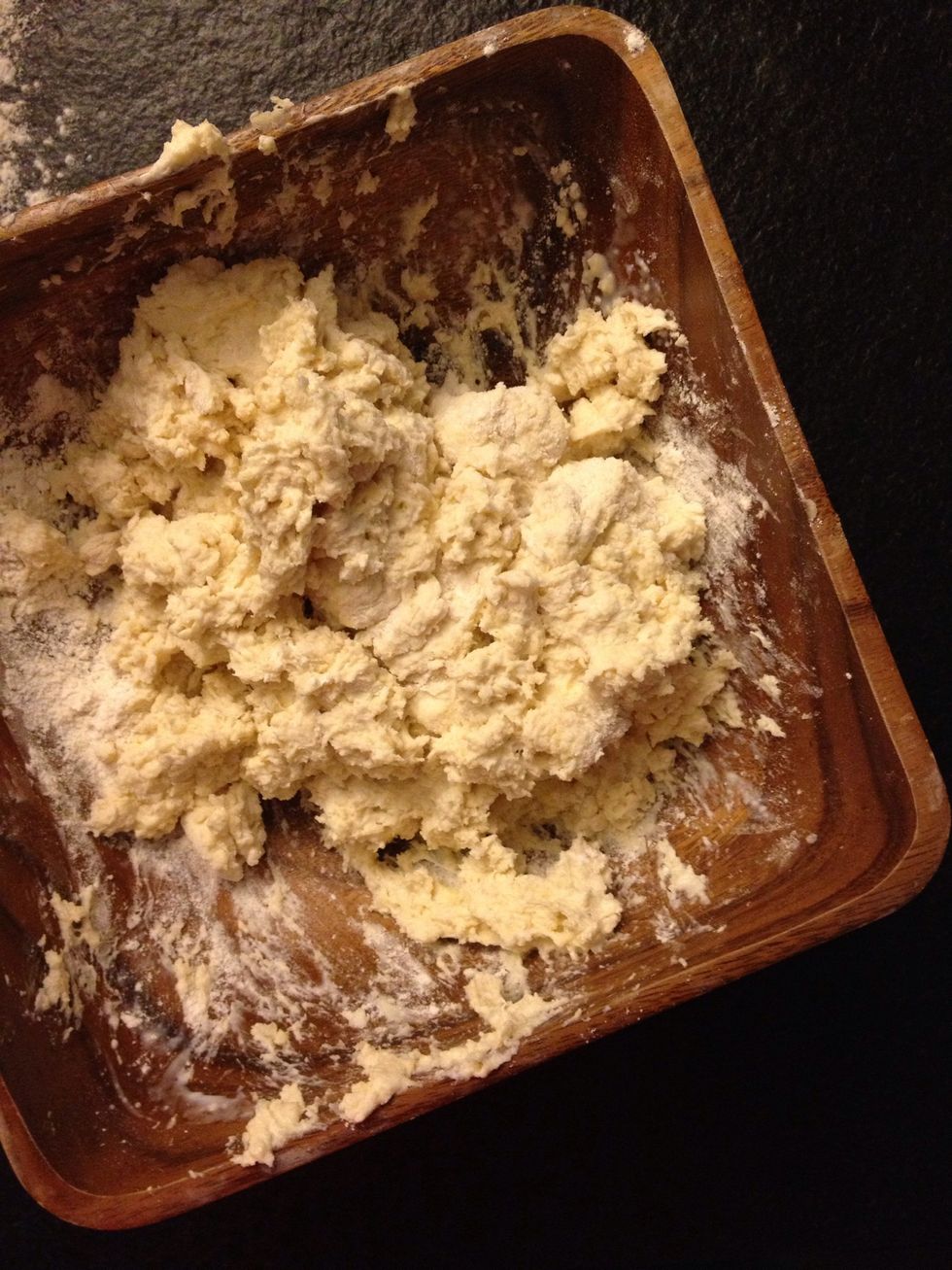 Dough is ready.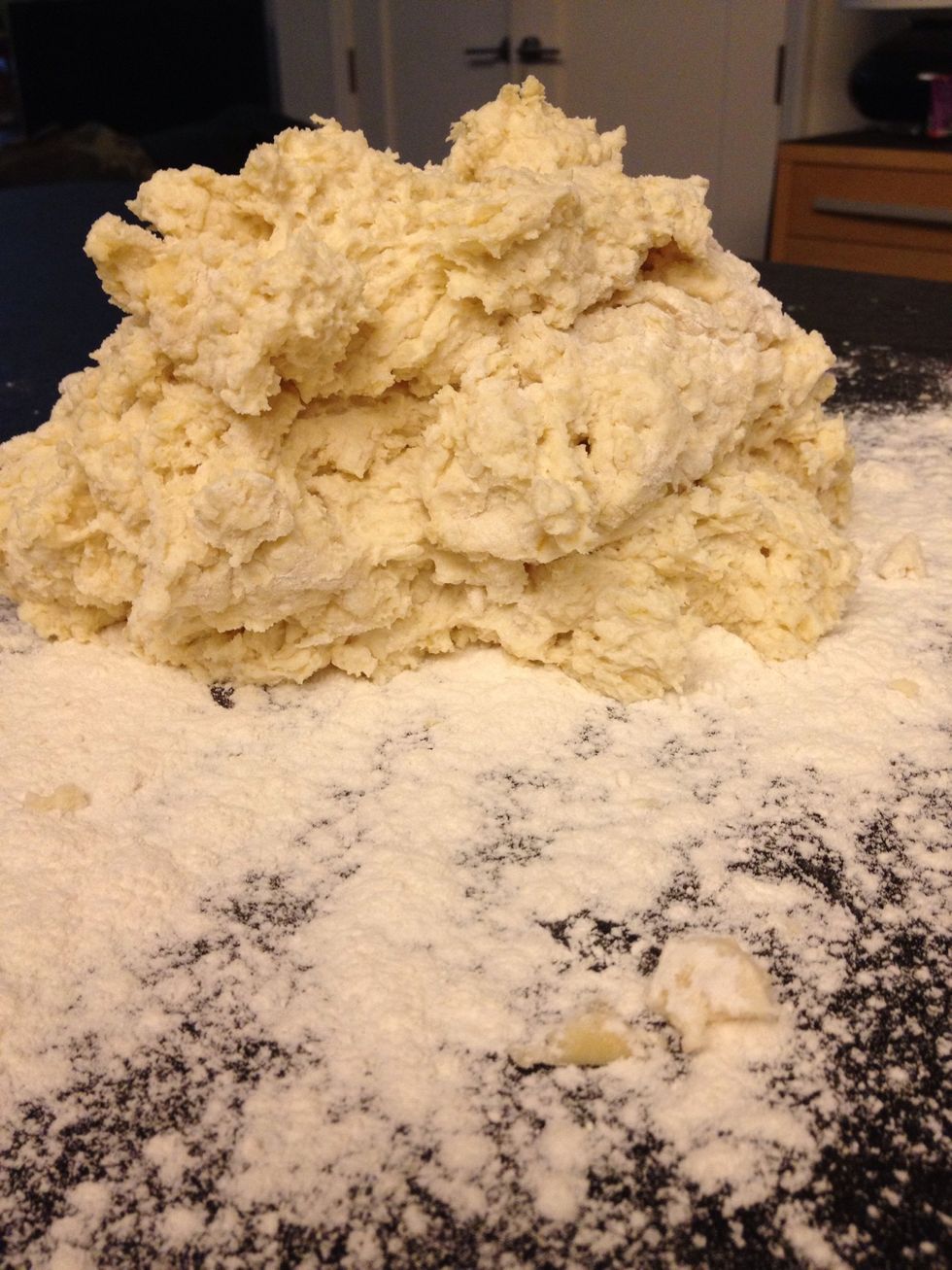 Sprinkle a good amount of flour on the counter and then add your dough.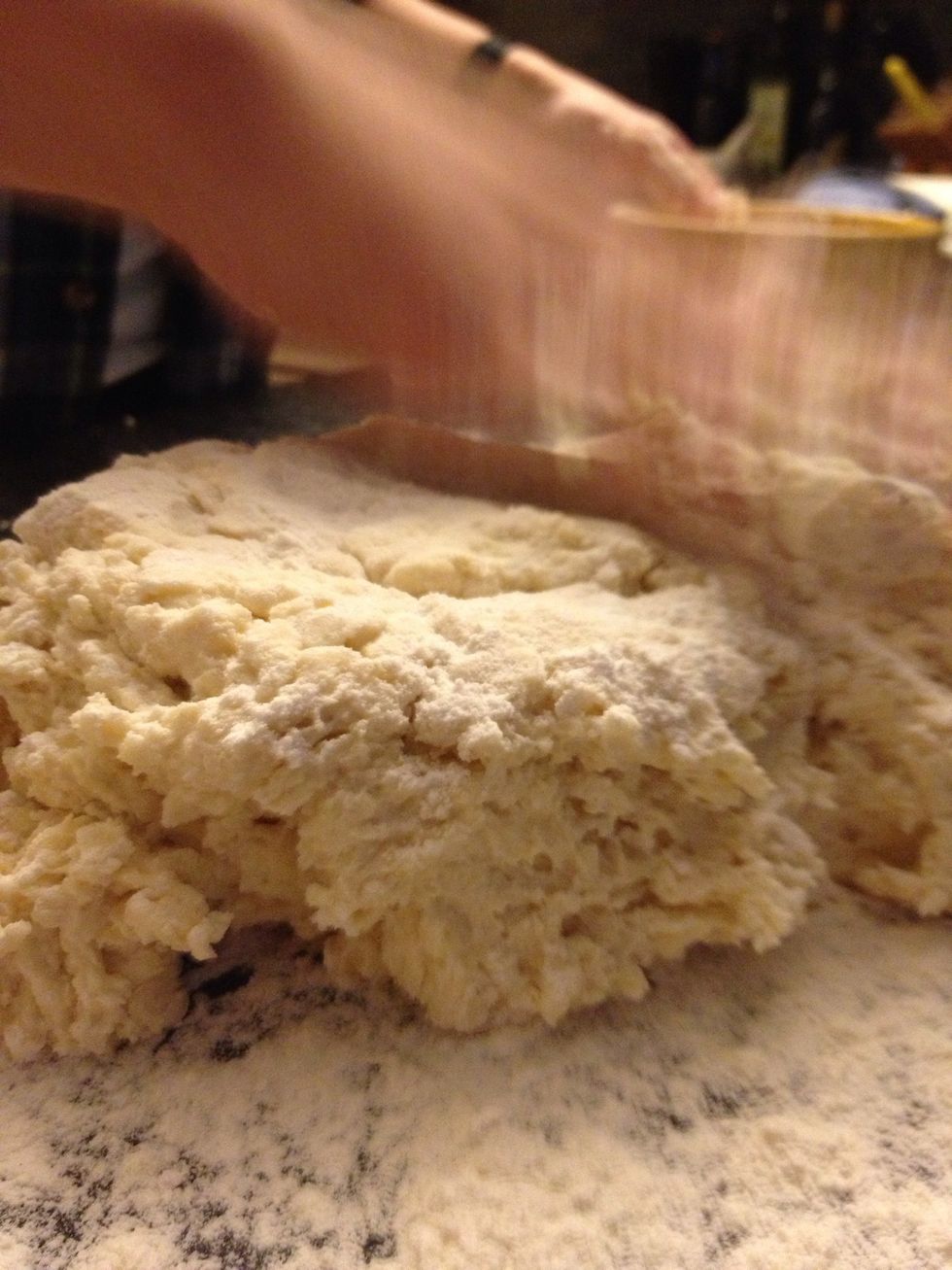 Tap it.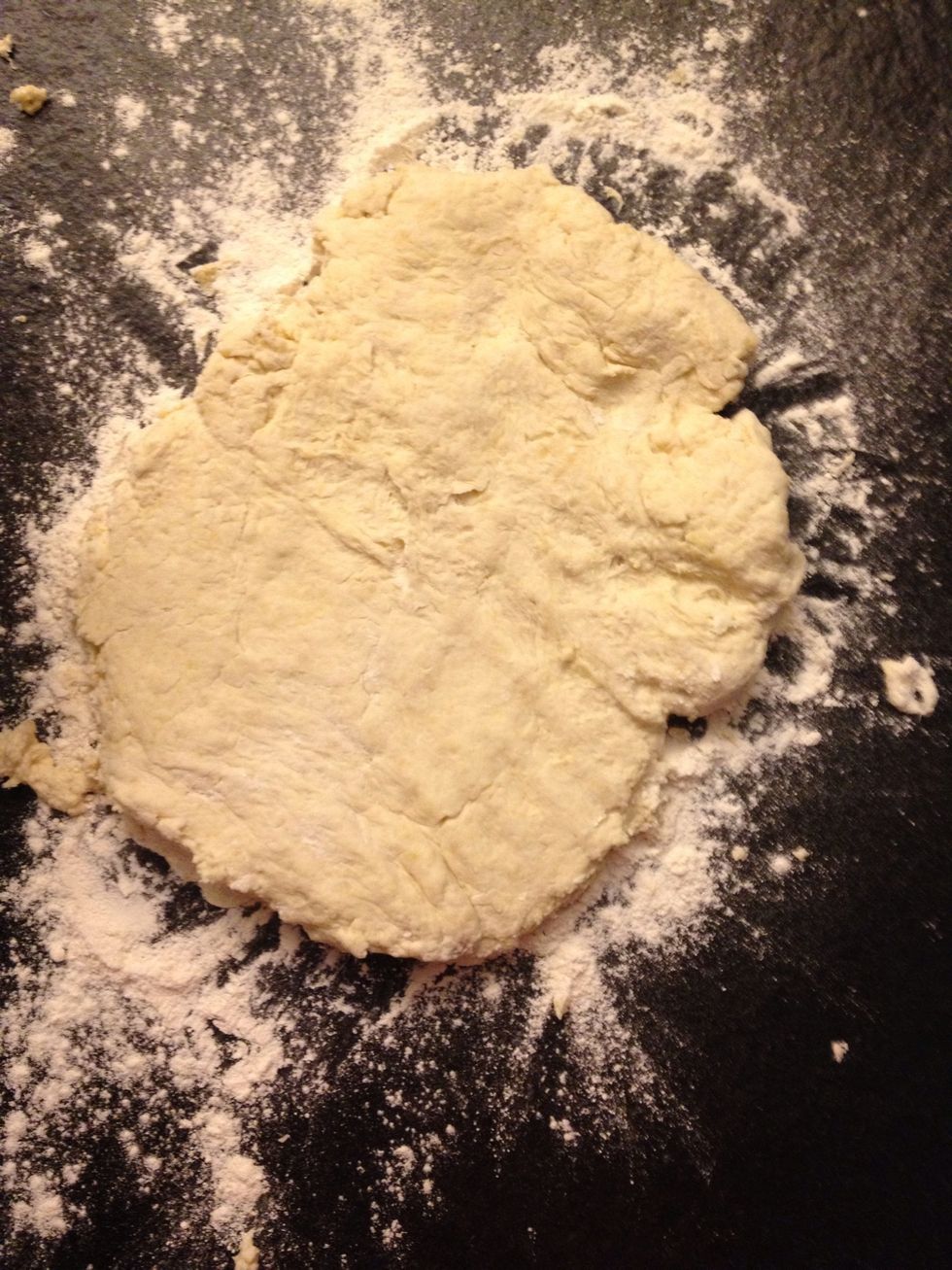 Looks great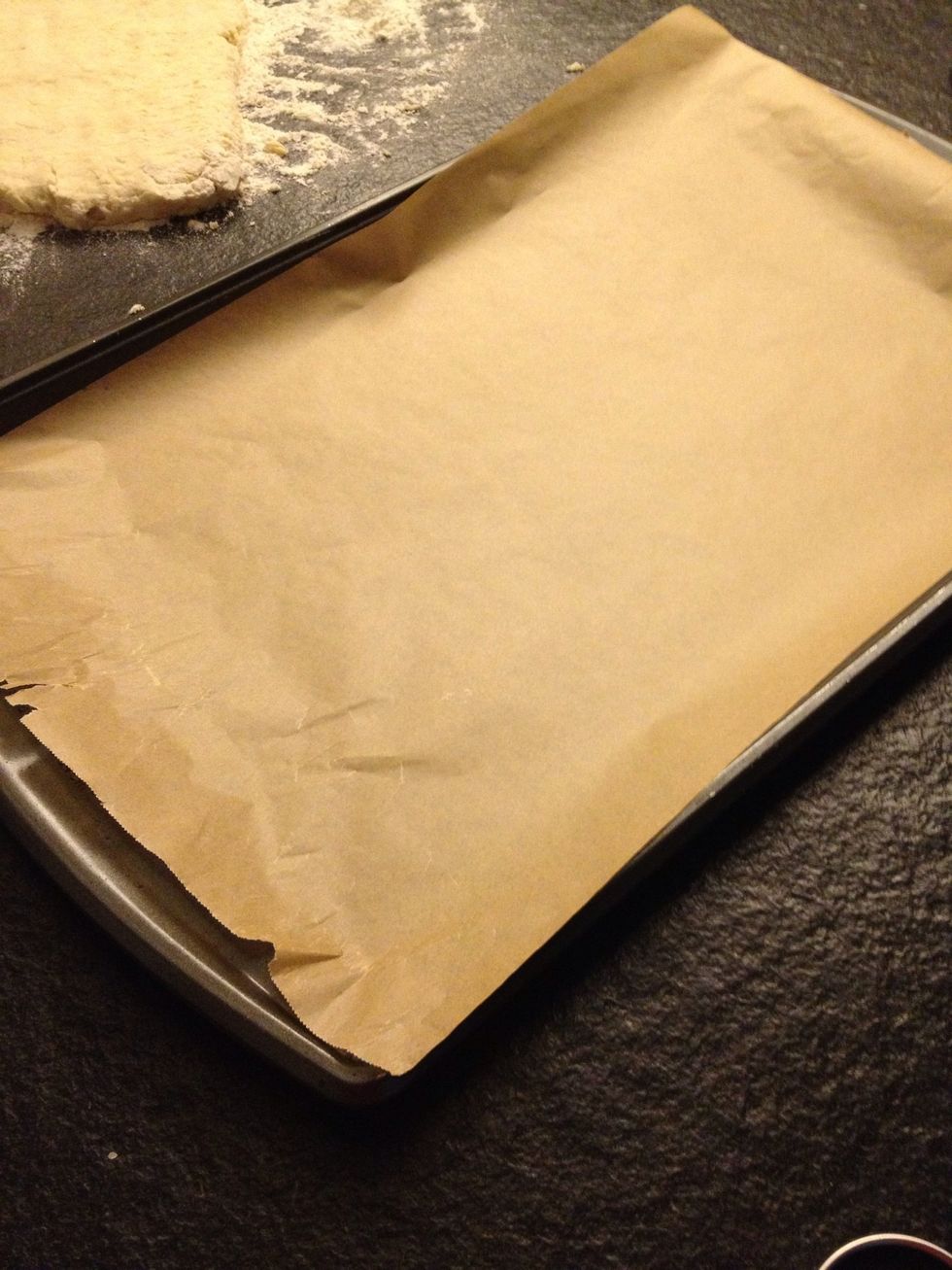 Get your tray ready.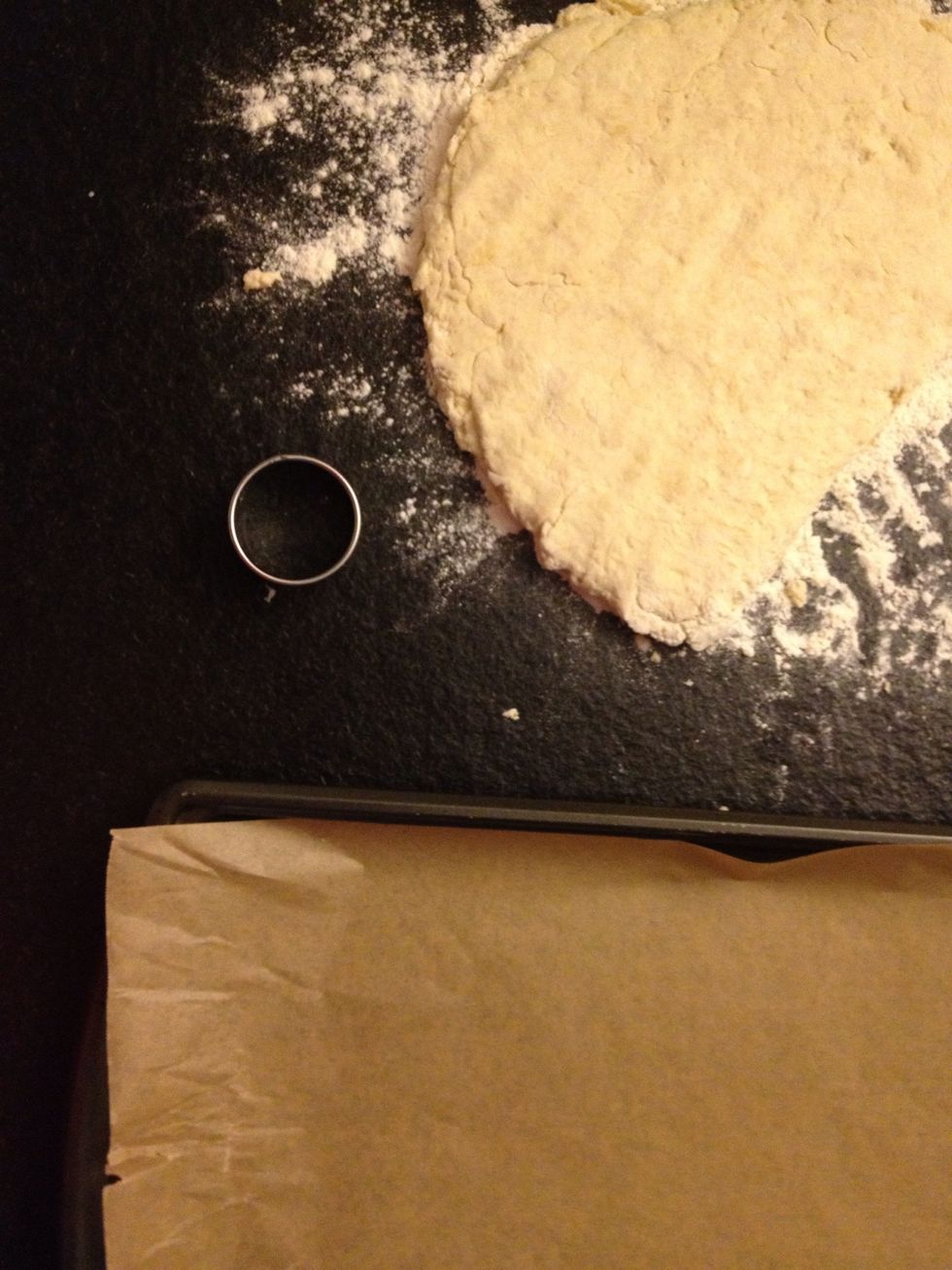 A ring mold or a upside down wine glass.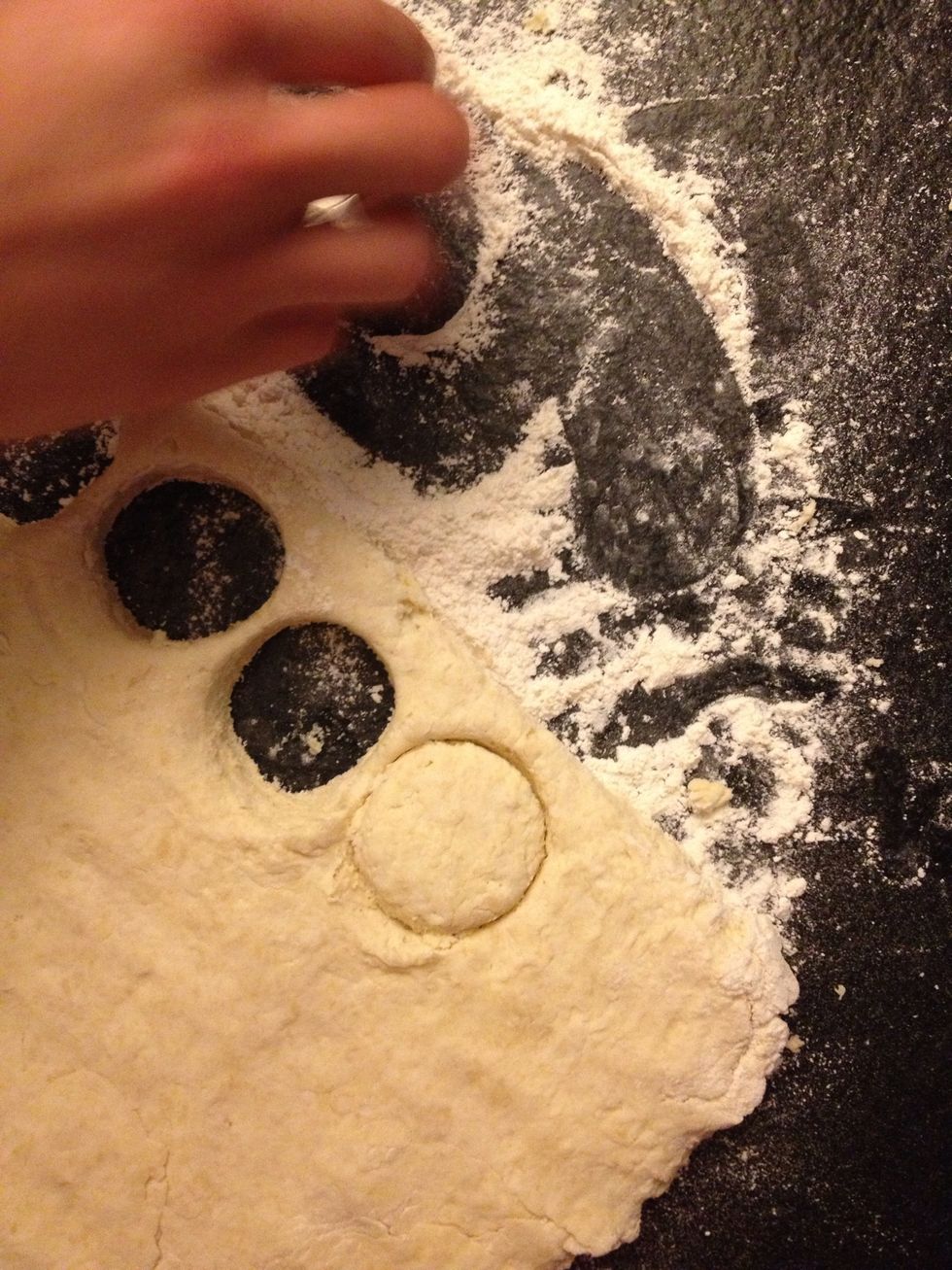 You're doing great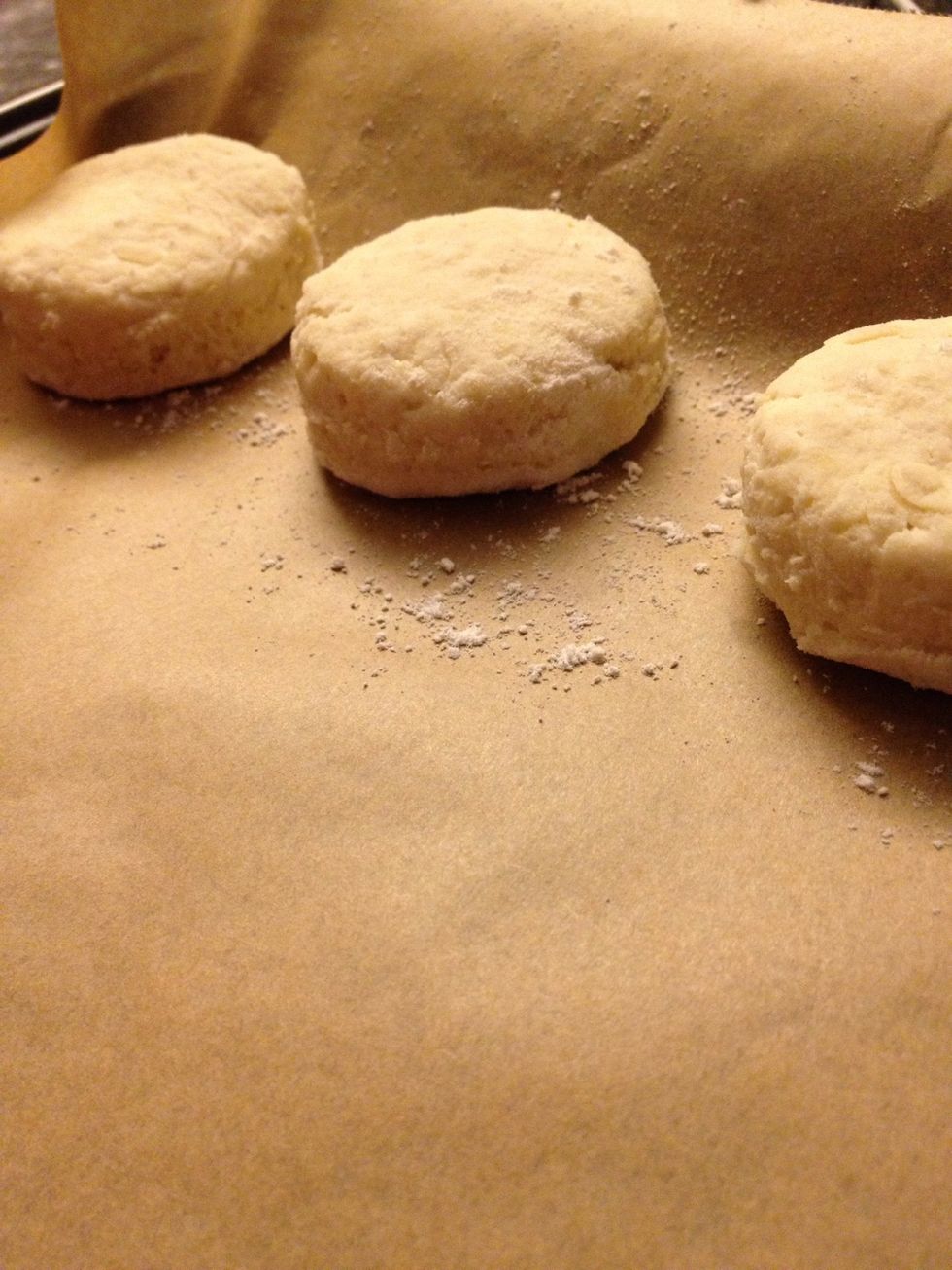 Keep adding to your tray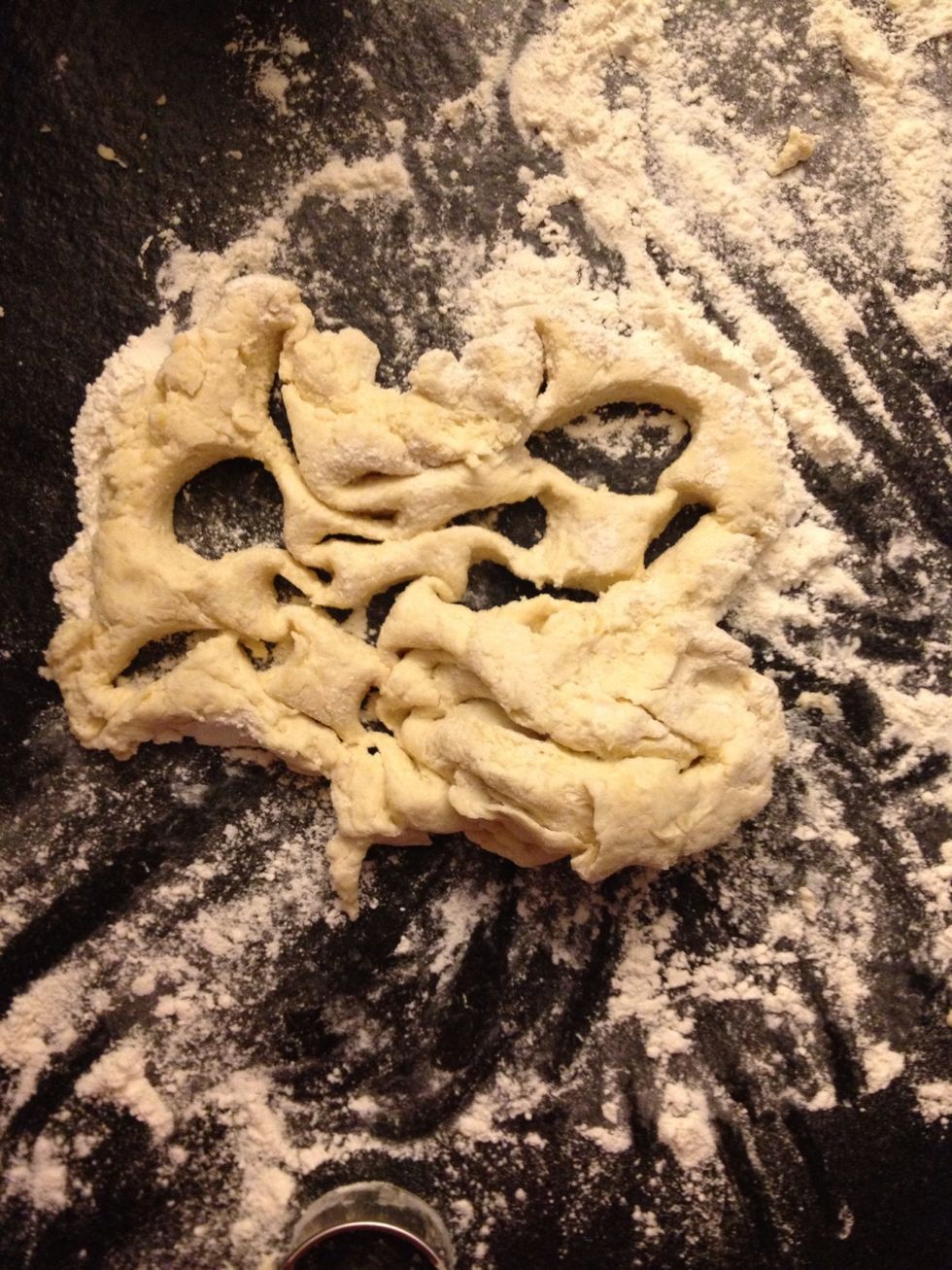 With the rest of the dough
Do some more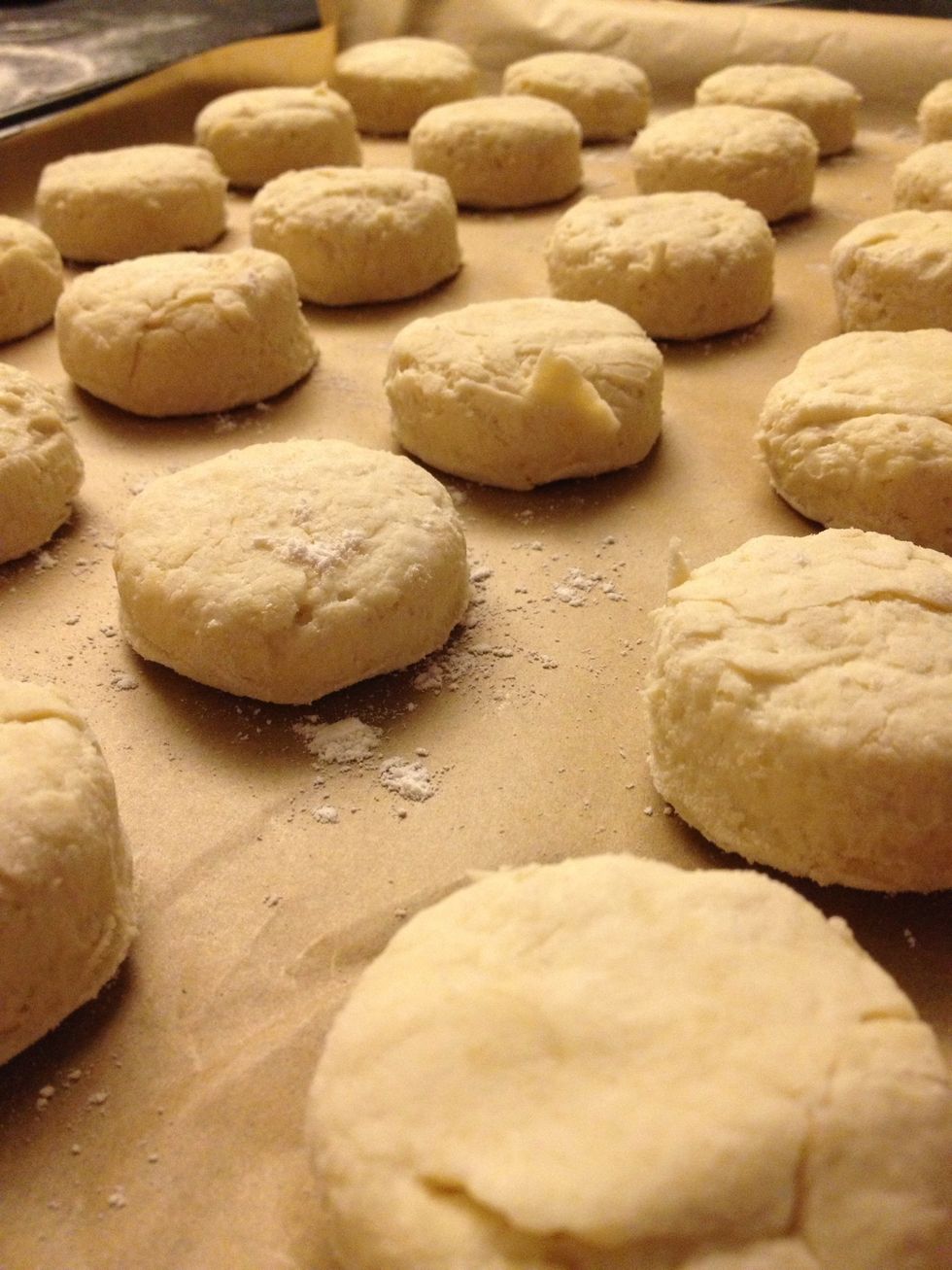 It will give you quite a few biscuits.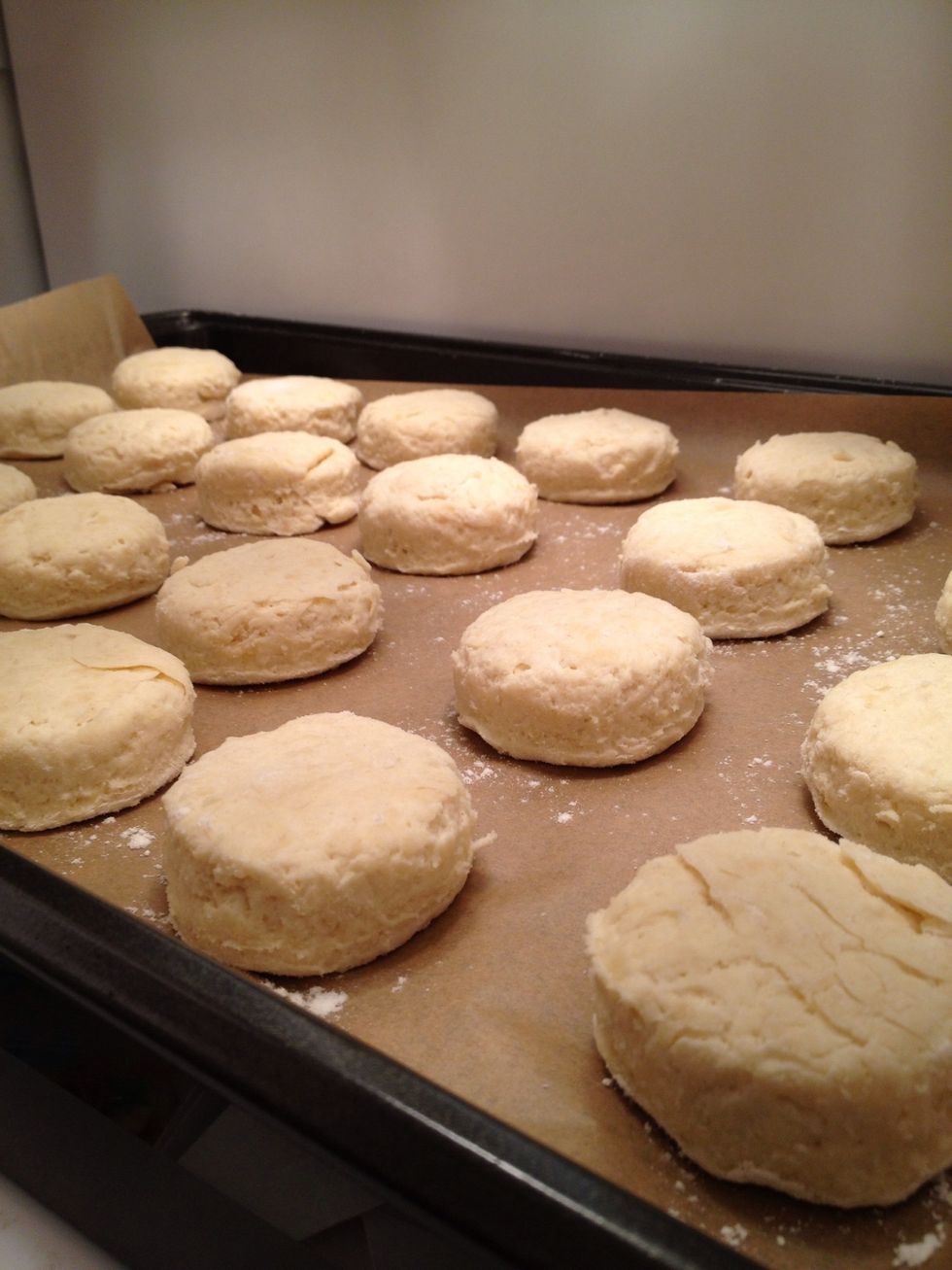 Put it in the fridge for thirty minutes or so. they hold their shape better when you cook them.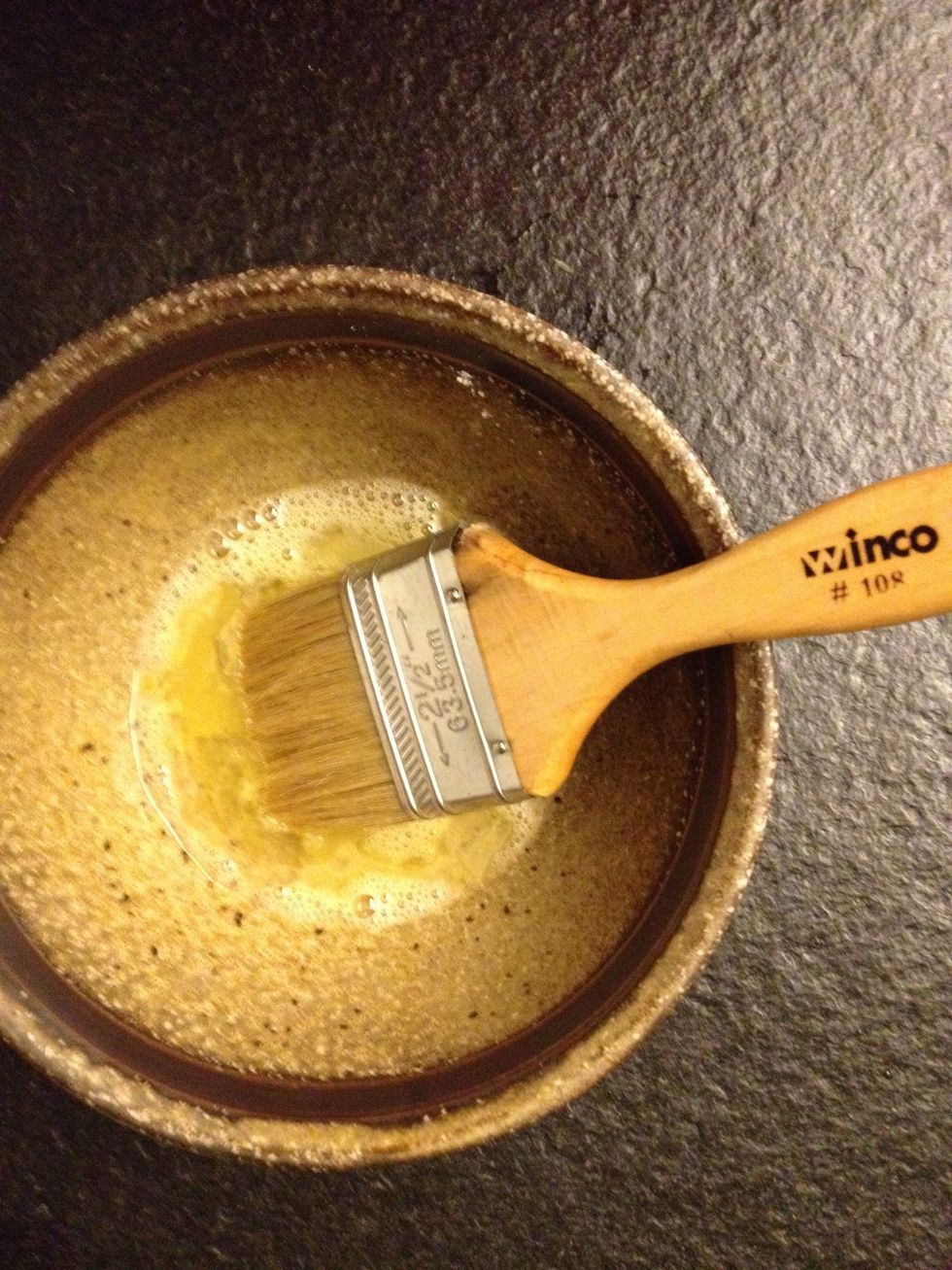 Do a egg wash.
Take the hard biscuits out of the fridge.
Almost there.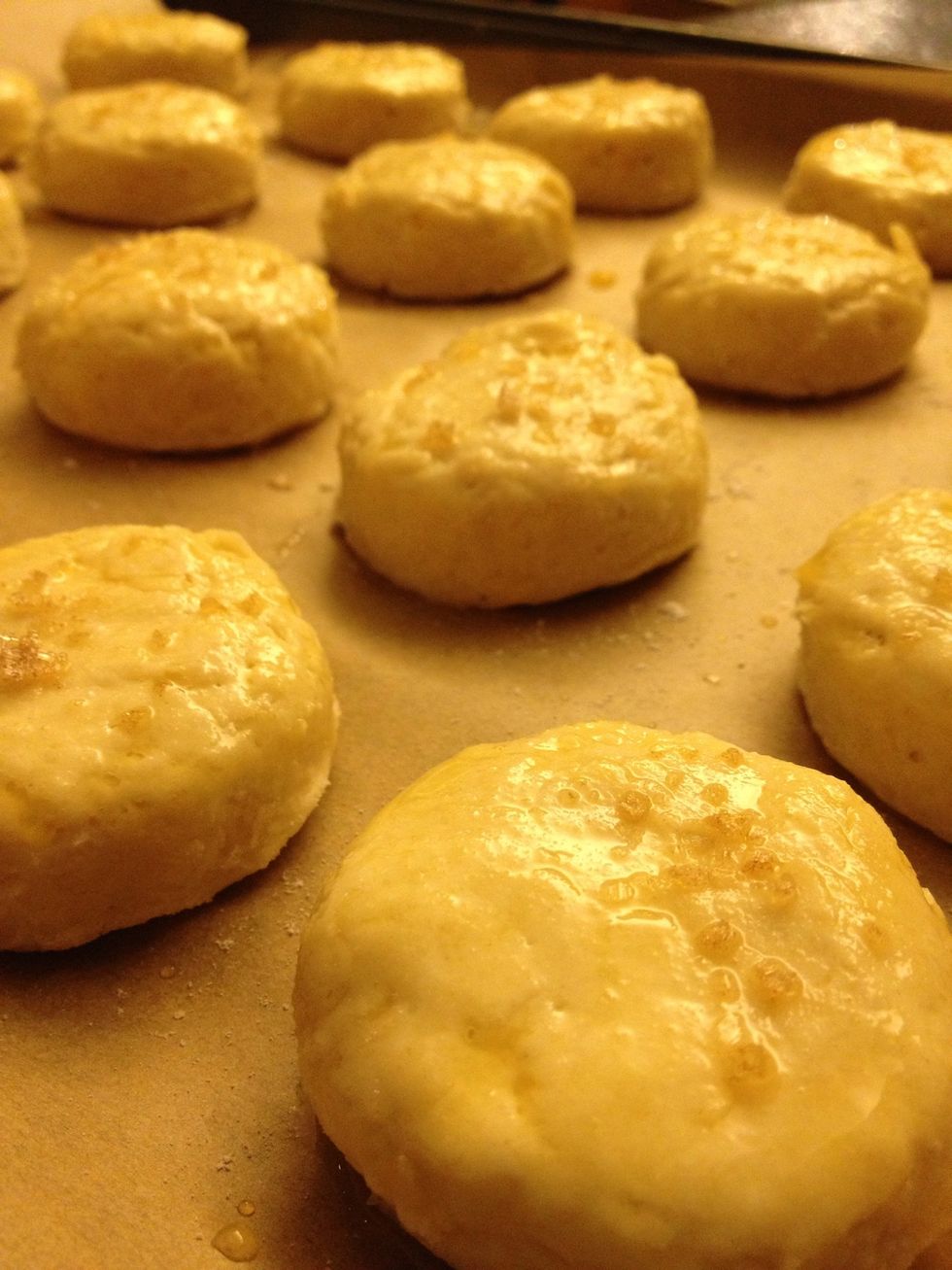 You can sprinkle some salt or sugar on top.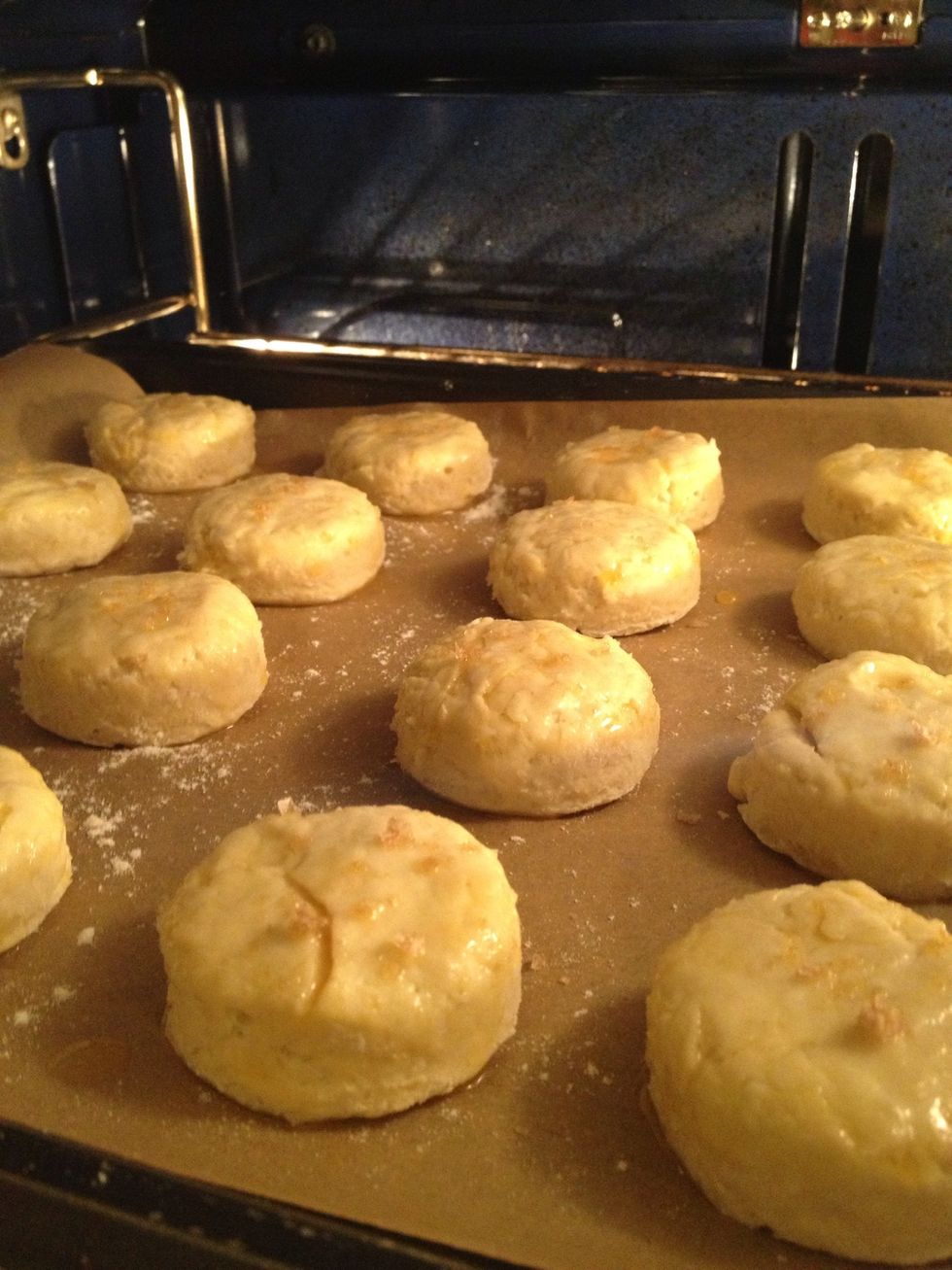 Bake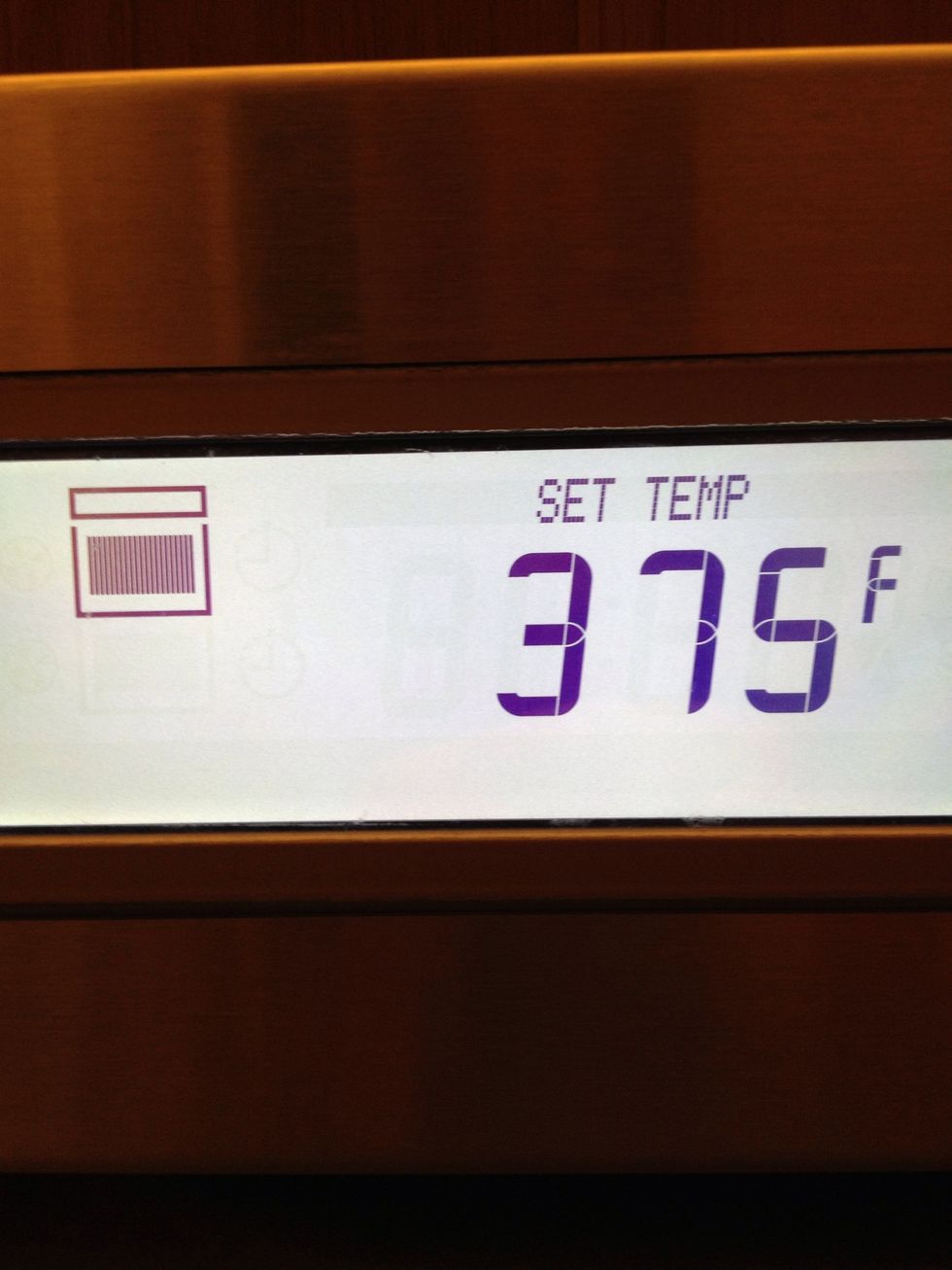 At 375F
For 15 to 20 minutes.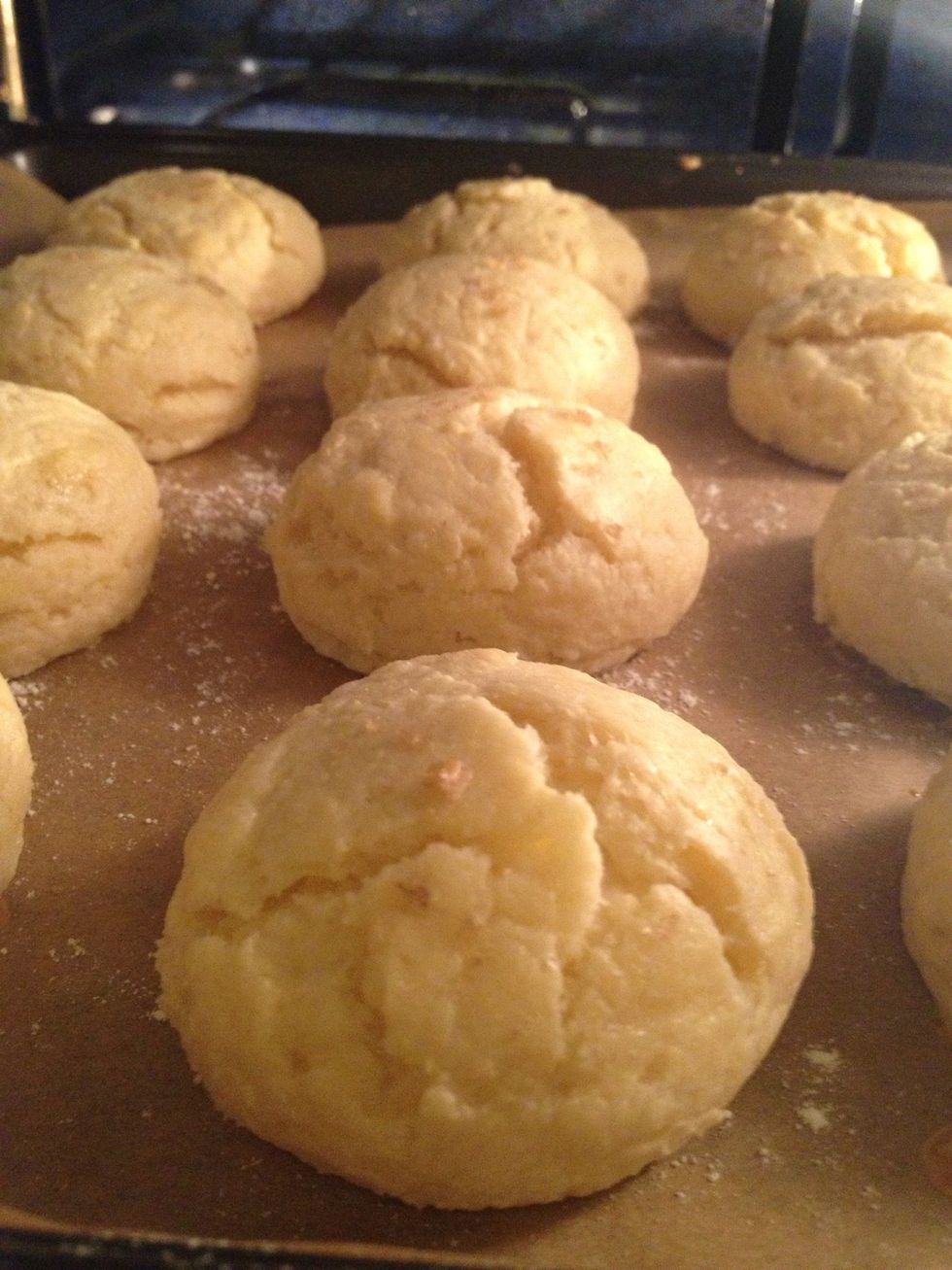 You can sneak peak if you curious.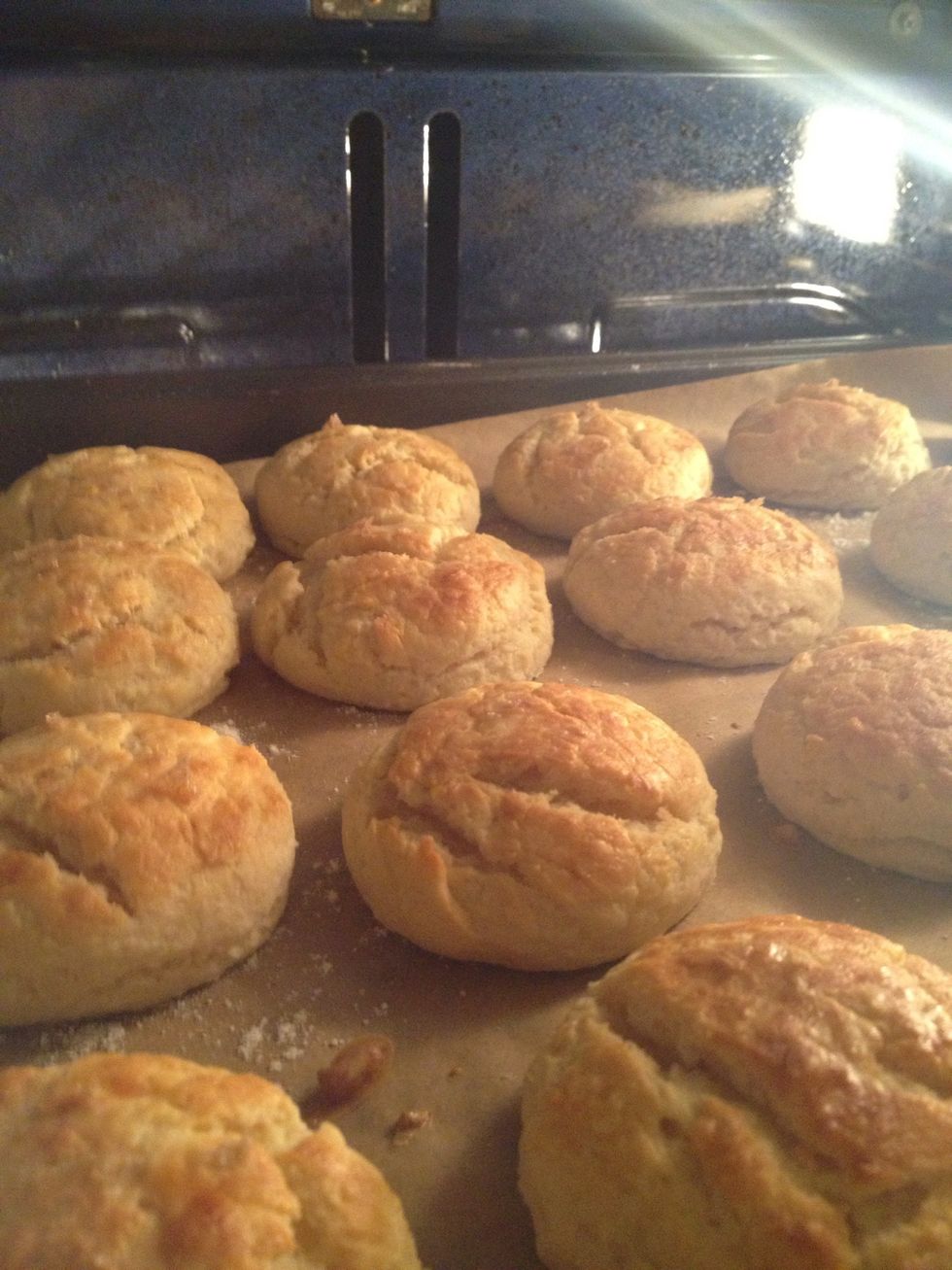 Looks about ready to go.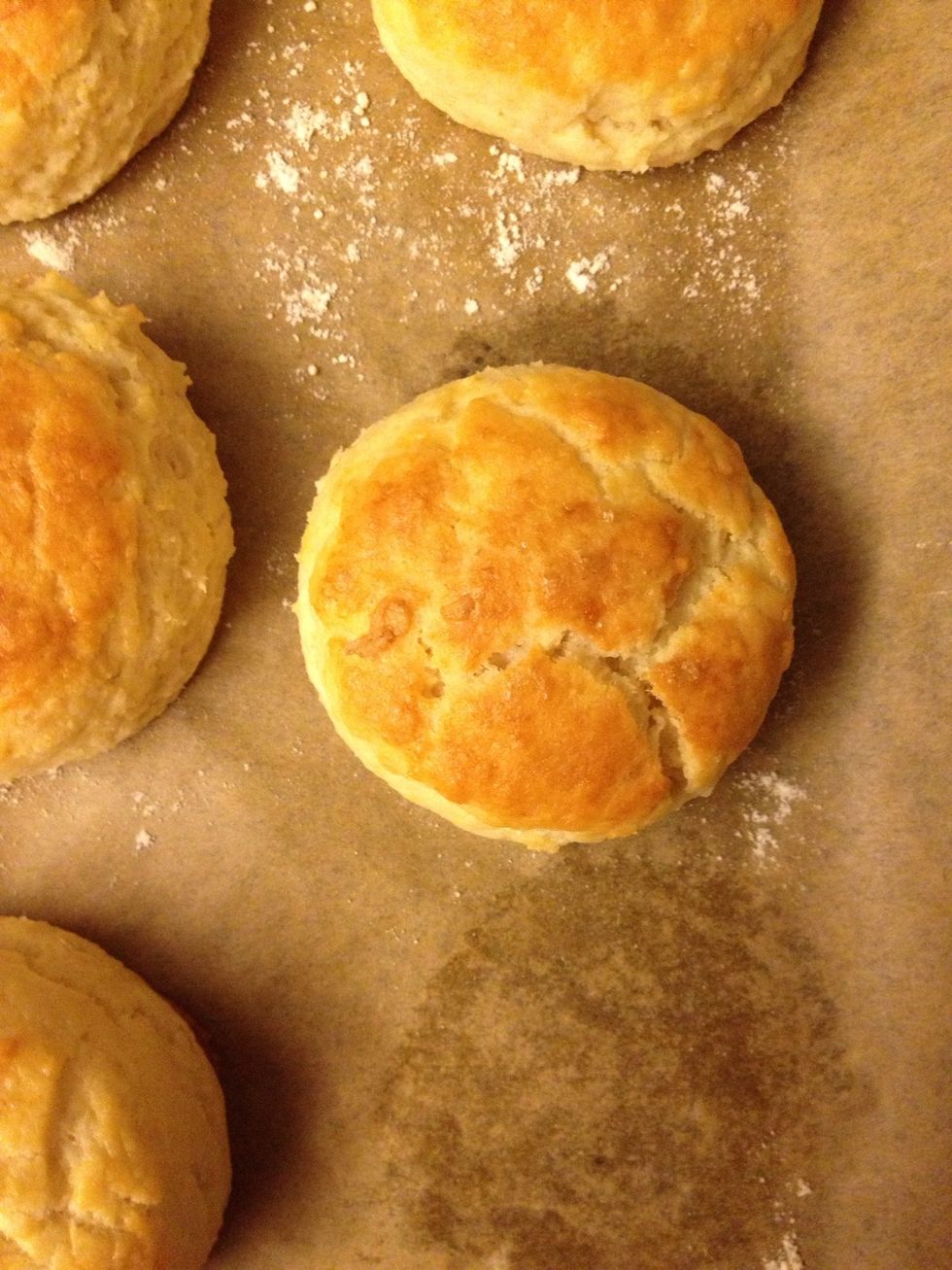 Steal one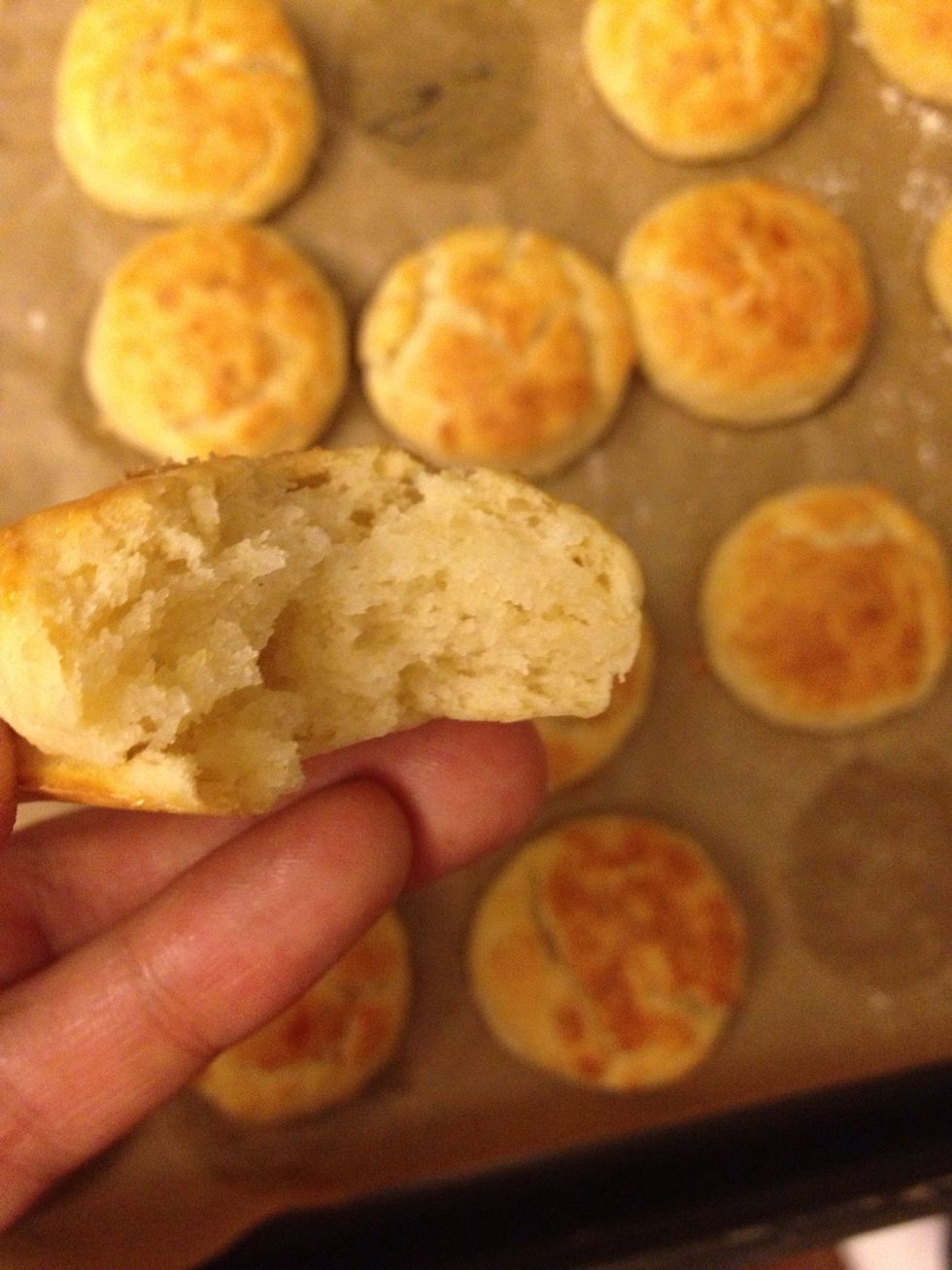 Maybe snack another one. They are quite small.
There you go. Buttermilk biscuits.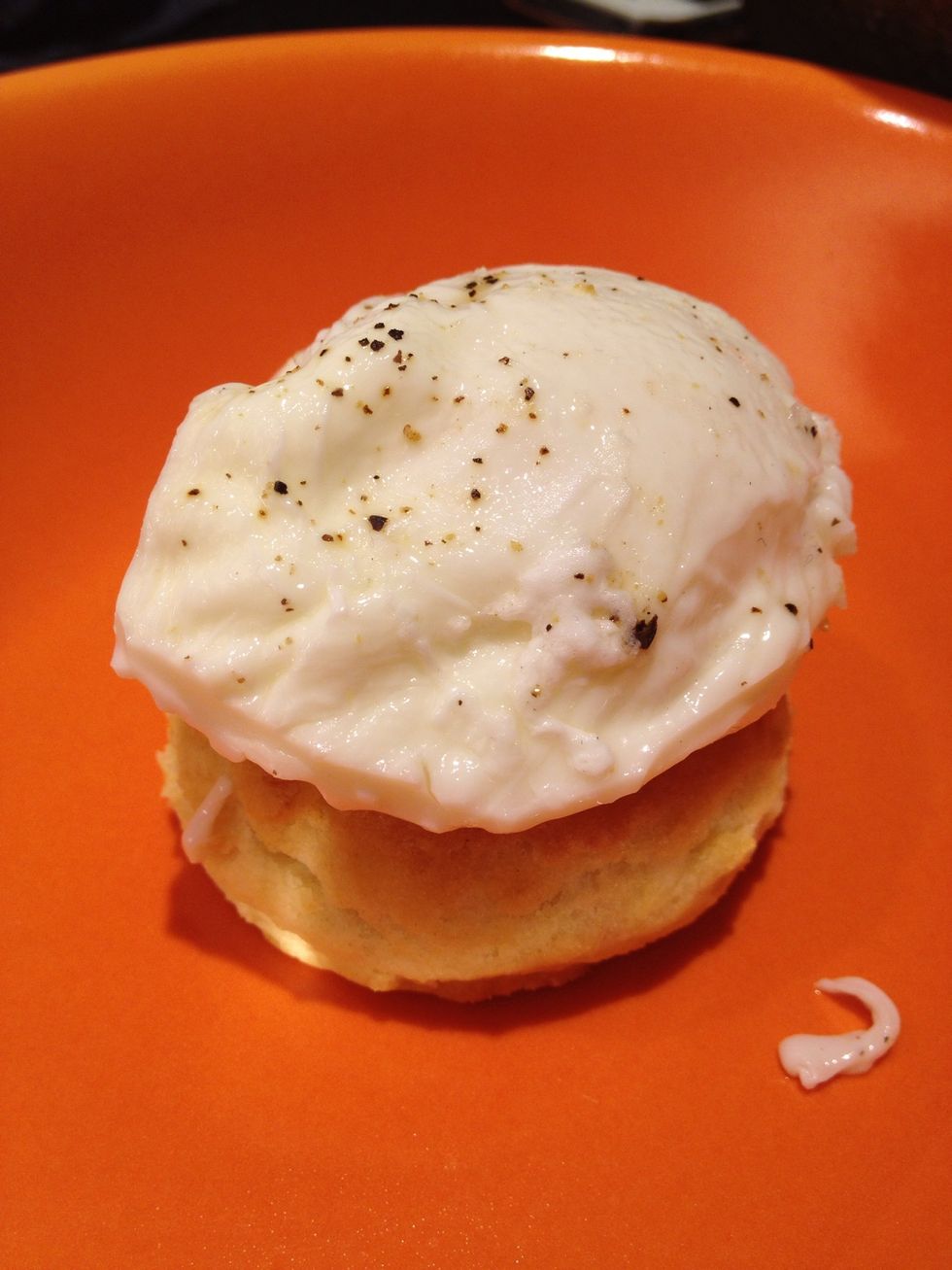 Poach some eggs. Salt and pepper. If you don't have sausage gravy it's ok.
Everything it's better with eggs.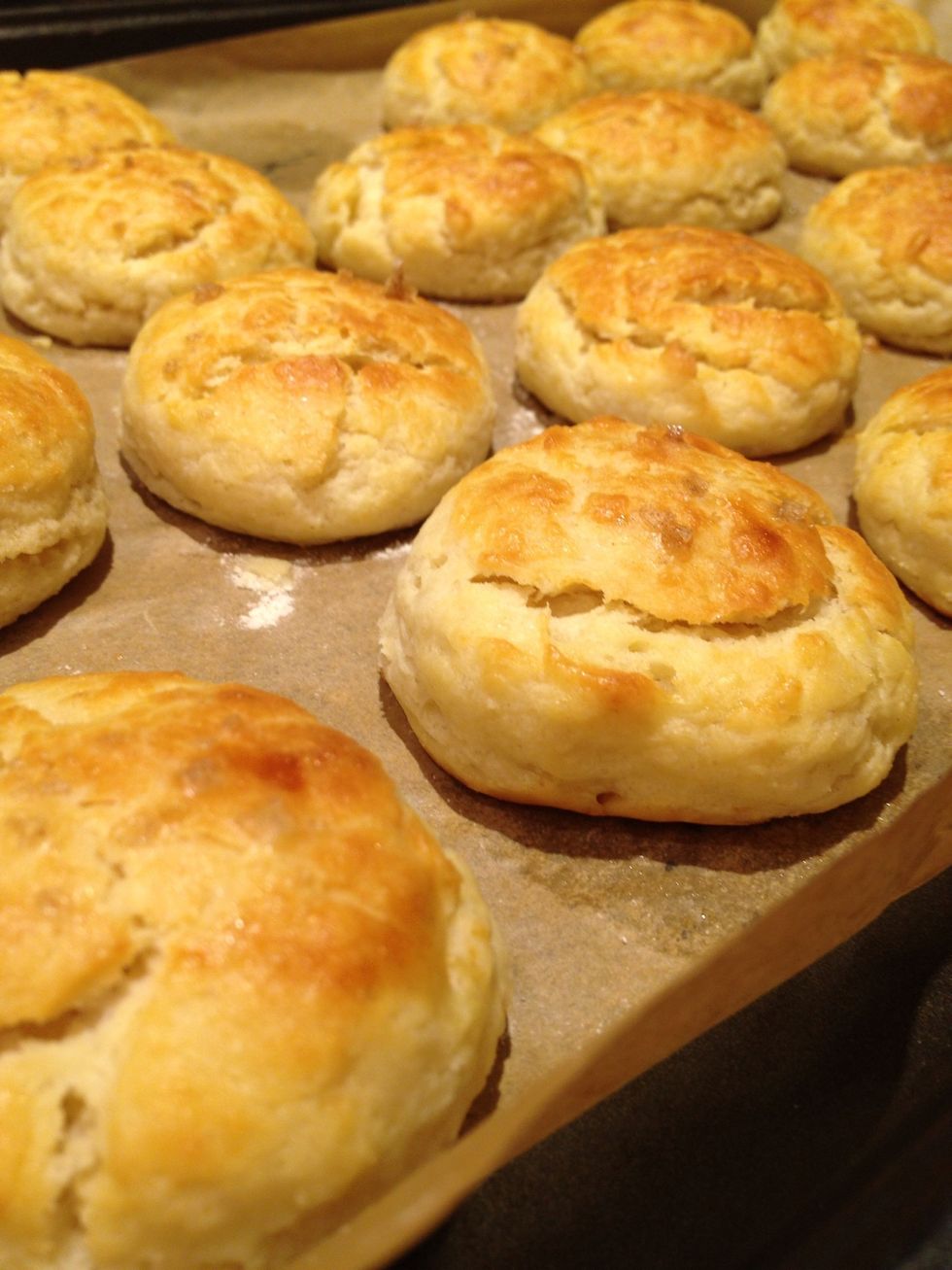 You still have a lot left.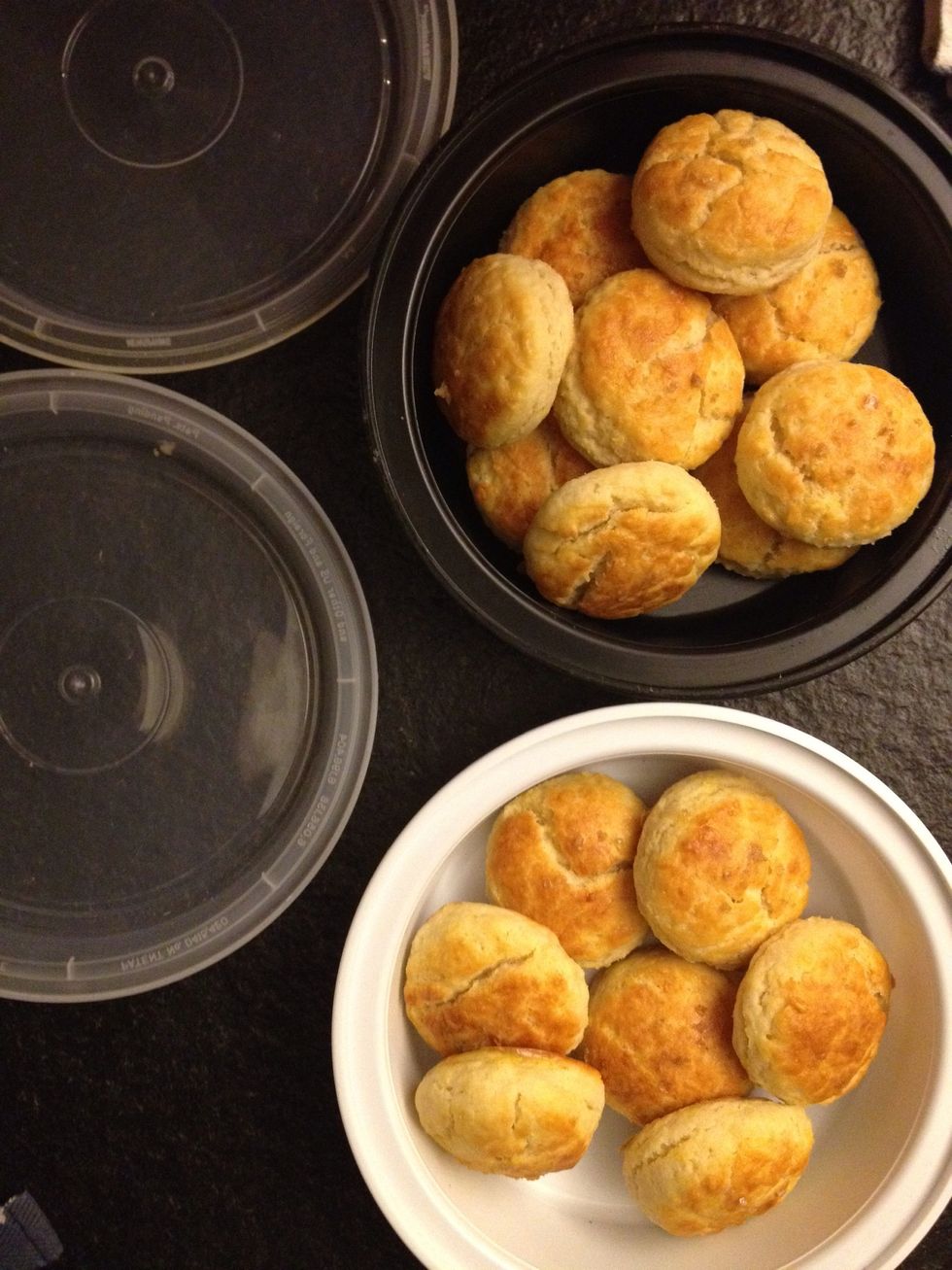 Put in a container.
Get on a train to union square.
Have yourself a snack at a nearby local bar.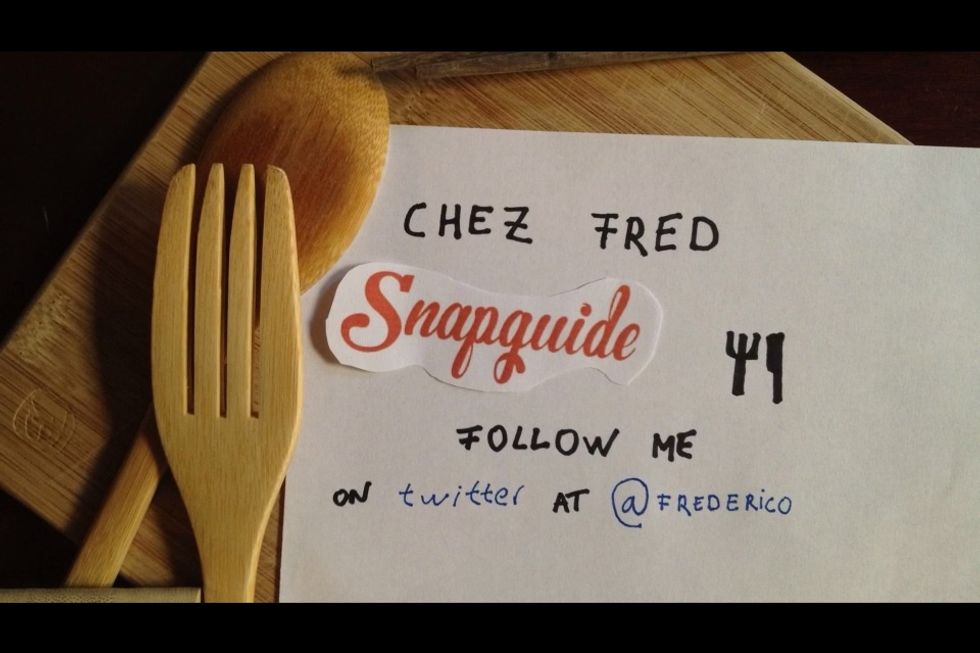 Thank you for watching. Feel free to follow and get updates.
Flour
Butter
Baking powder
Salt
Buttermilk