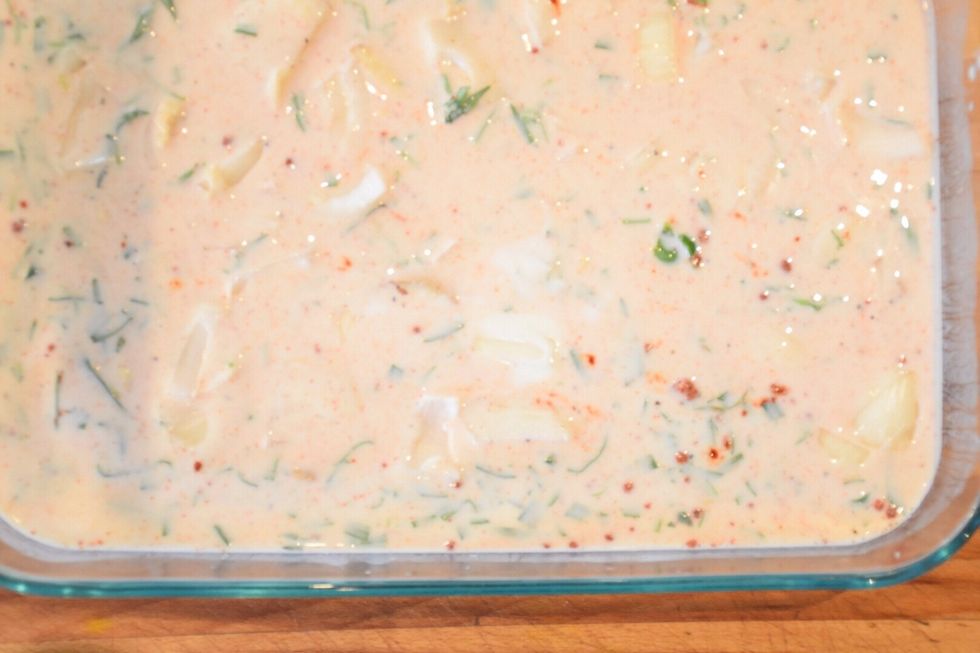 In a shallow dish mix buttermilk, onion, tarragon, ginger, garlic, scotch bonnet pepper, lemon juice, lime juice, salt and pepper.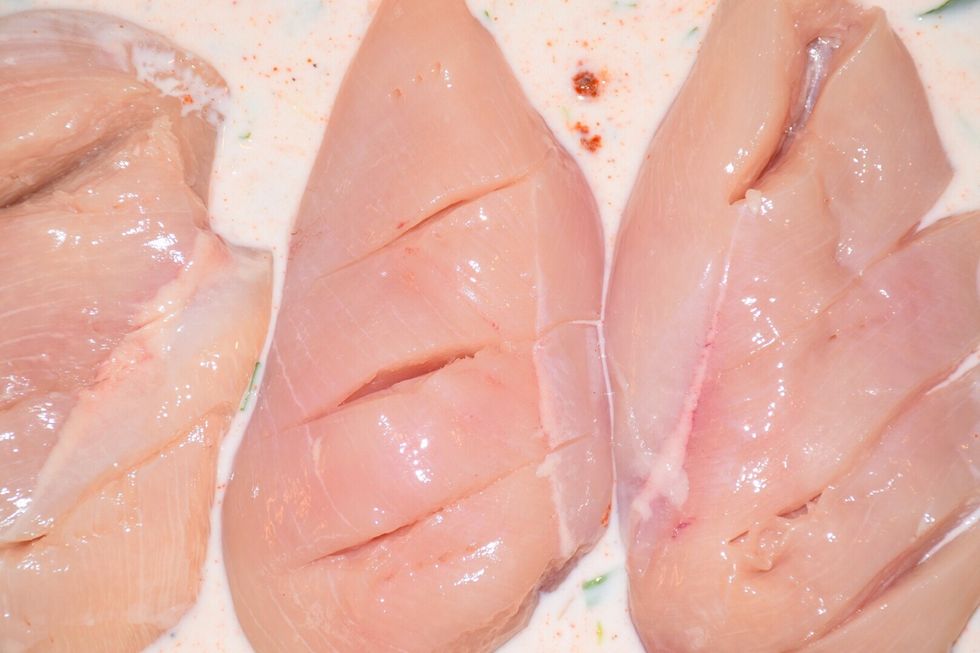 Score chicken breasts and coat both sides.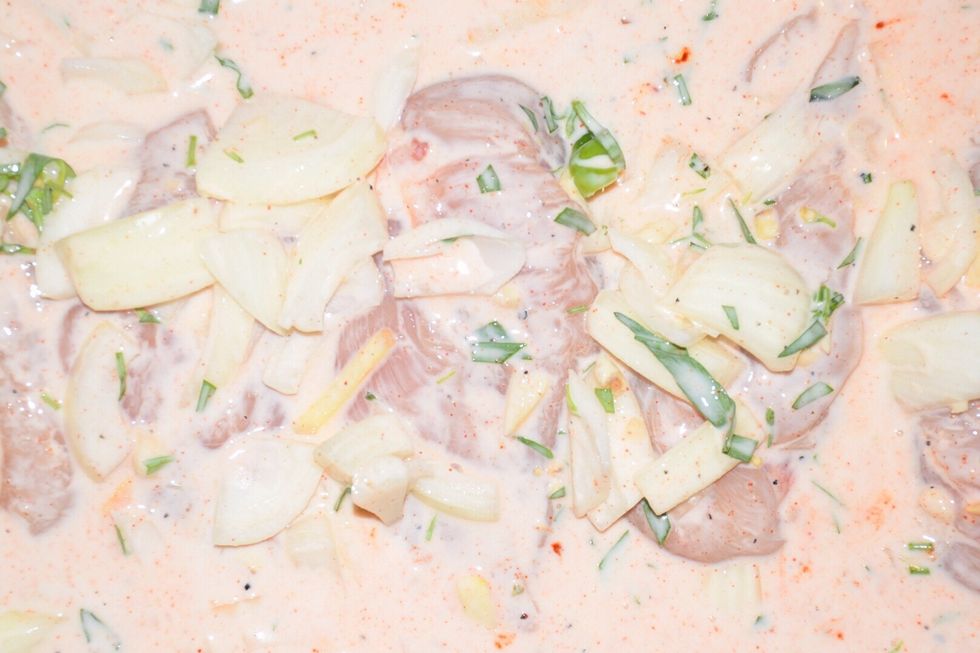 Cover with Saran Wrap for at least 4 hours and refrigerate. Ideally 12 hours covered refrigerated. Buttermilk makes the chicken moist and tender.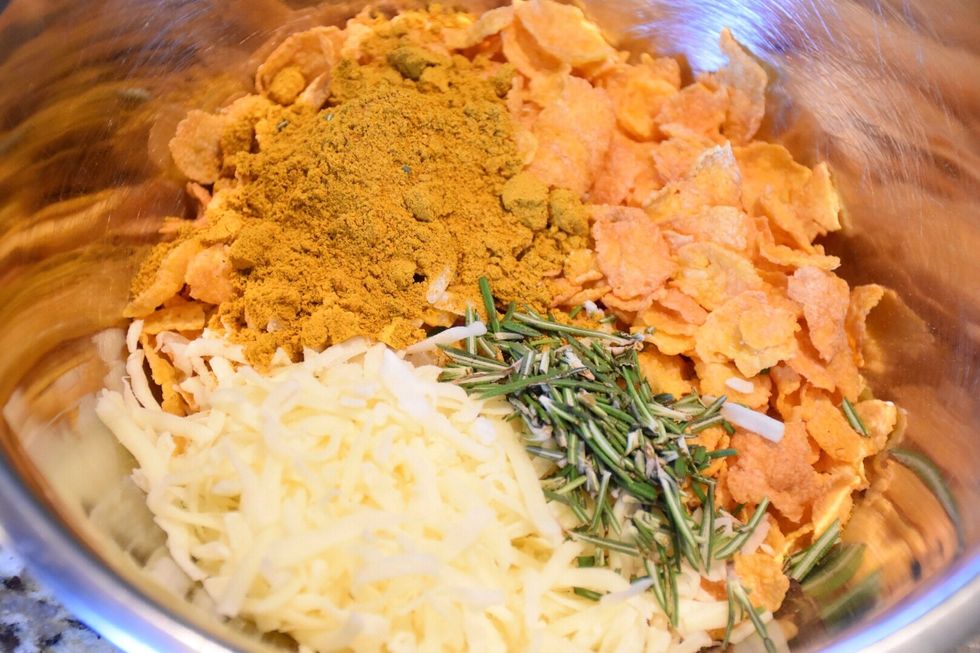 In a large bowl add corn flakes, Rosemary, curry powder, 3 blend cheese, salt and pepper. Wearing a glove mix together to ensure you crush some corn flakes. I like to have large crunchy pieces.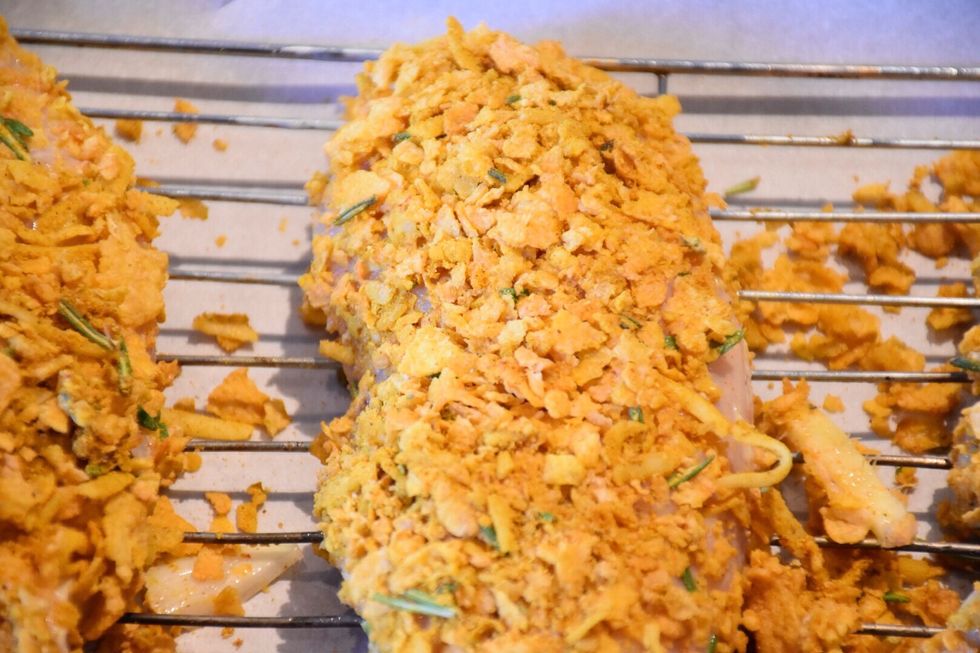 Remove excess marinade from chicken and dredge in corn flake mixture. Be sure to press coating onto the chicken. Place chicken on a wire rack and bake 400F for 45min.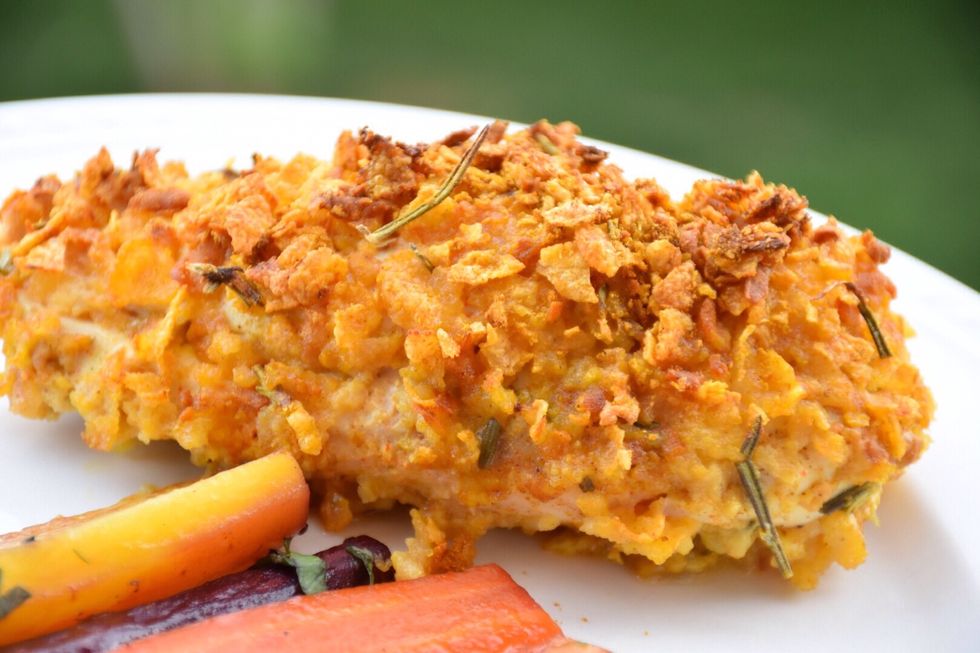 Serve with maple balsamic carrots (see other recipe). Crispy crust, tender chicken.....mmmmmm!
1.0l 1% Buttermilk
0.0 Onion rough chopped
0.0c Tarragon finely chopped
3.0Tbsp Cayenne pepper
3.0 Garlic cloves chopped
0.0 Juice of half a lemon
0.0 Juice of half a lime
1.0 Scotch bonnet pepper chopped
0.0c Fresh cracked pepper
1.0Tbsp Kosher salt
5.0 Chicken breasts
2.0c Corn Flakes crushed
0.0c Rosemary chopped fine
1.0c 3 Cheese Blend (provolone, mozzarella, parmesan)
0.0c Curry Powder
Chef Dad
Chef Dad cooking for his amazing sons and wife. New camera from the fam and I love to cook. Watch me now...