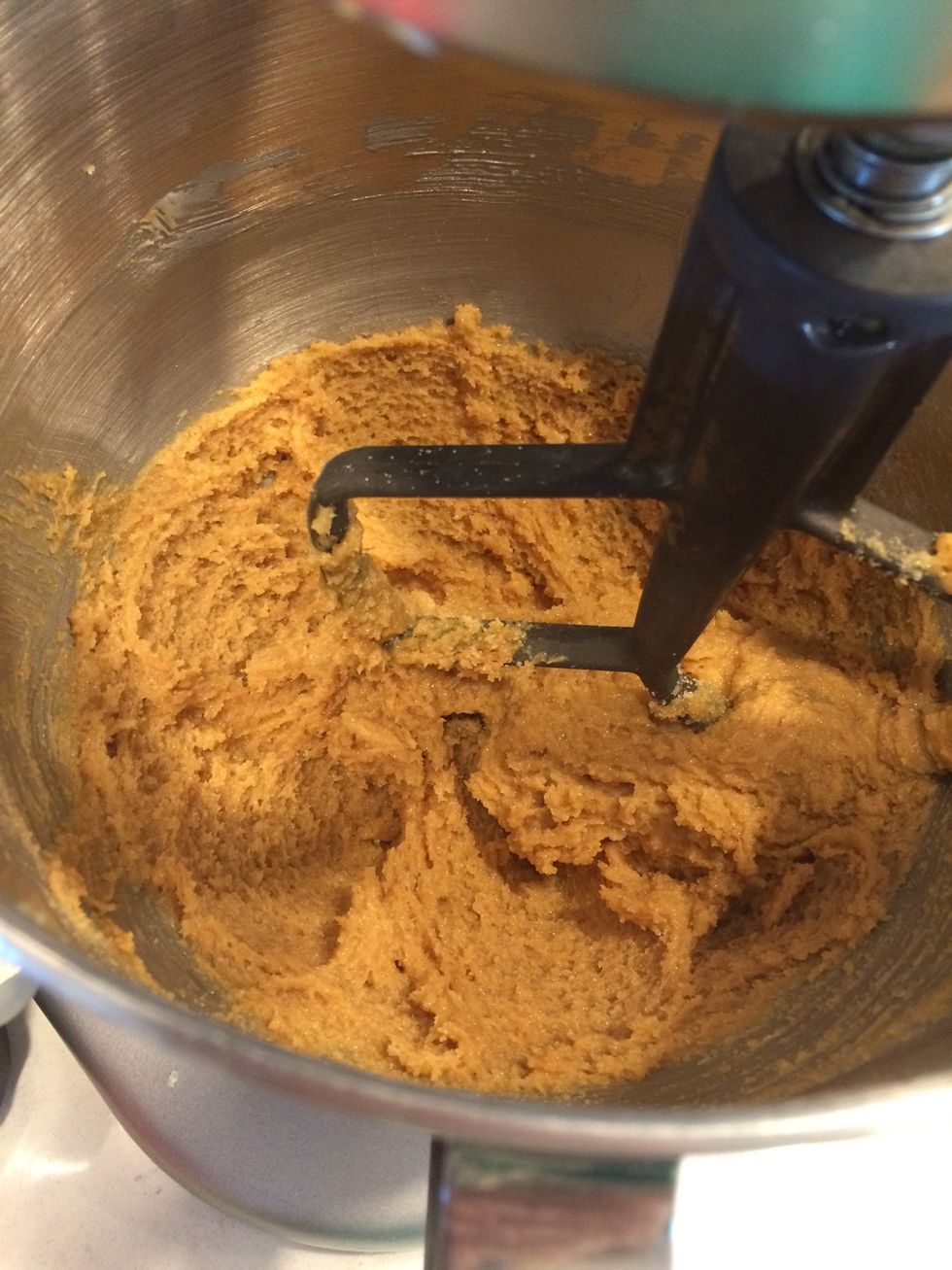 Cream the butter, peanut butter and brown sugar until smooth.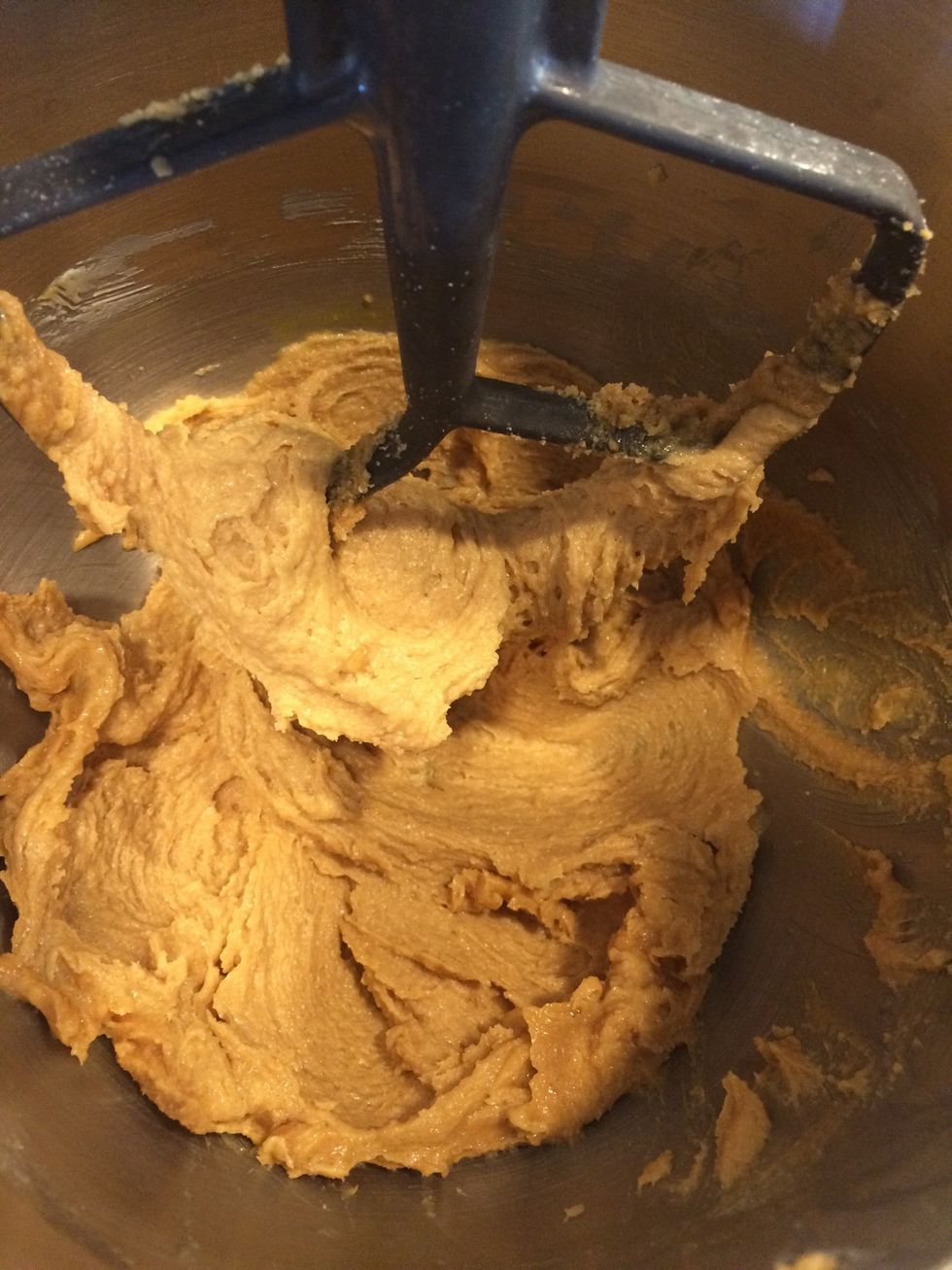 Beat in egg and vanilla extract.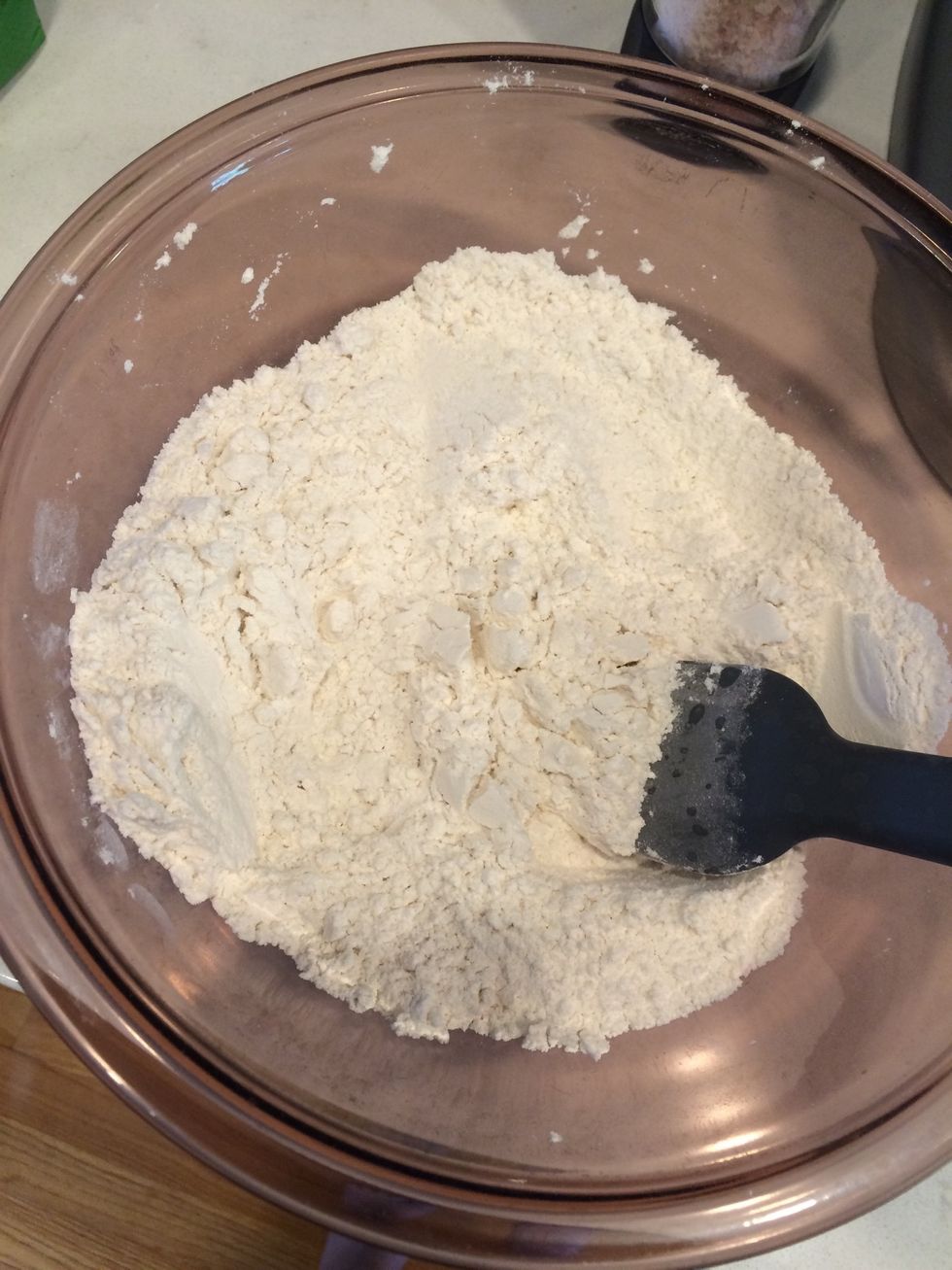 Carefully combine all the dry ingredients in a separate bowl.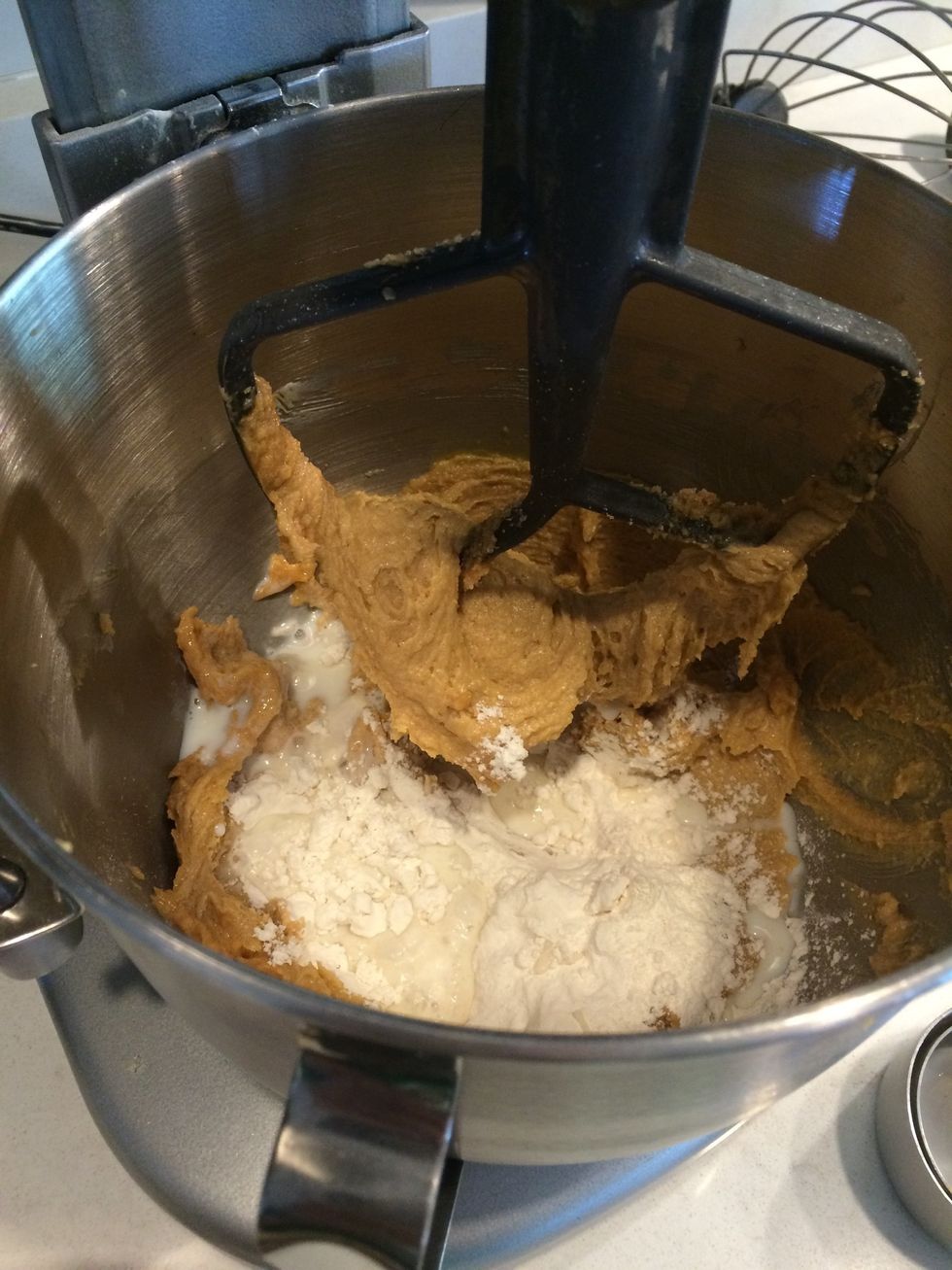 Slowly add them to the wet mixture, alternating with the milk.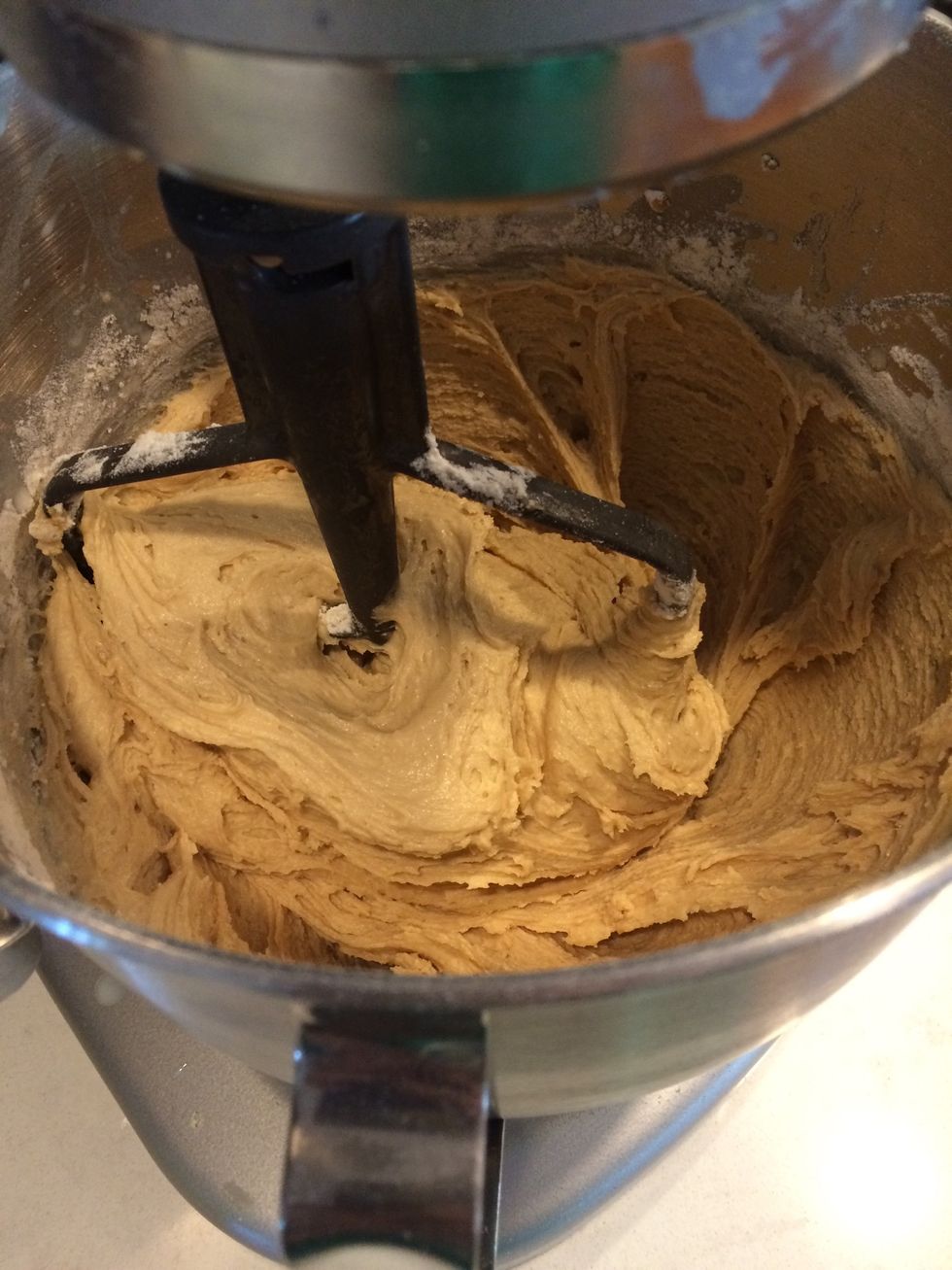 And blend until consistent.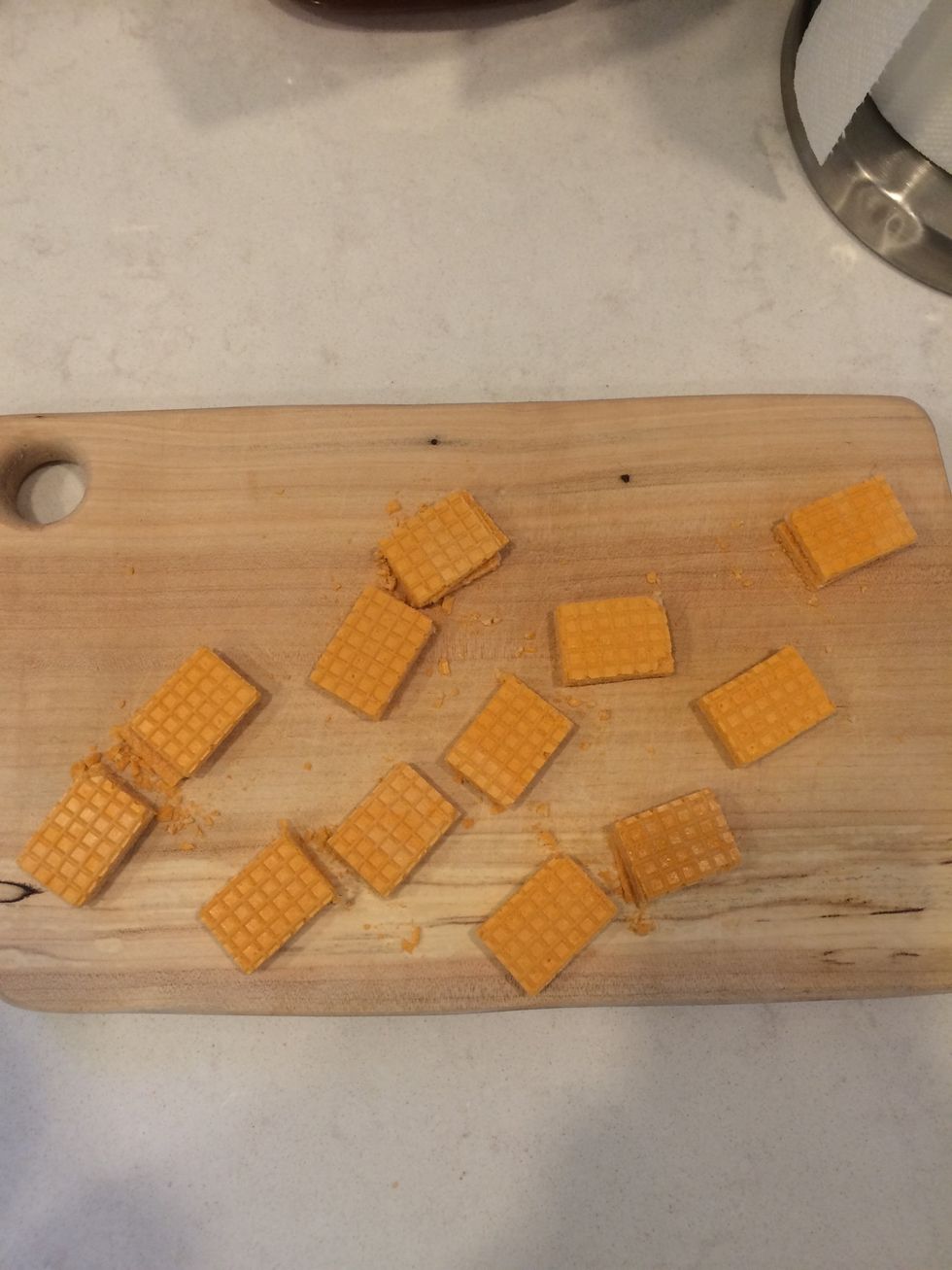 Before you put them in the pan, take 18 vanilla crunch wafer crackers and cut them in half. This will mimic the delicious Butterfinger crunch!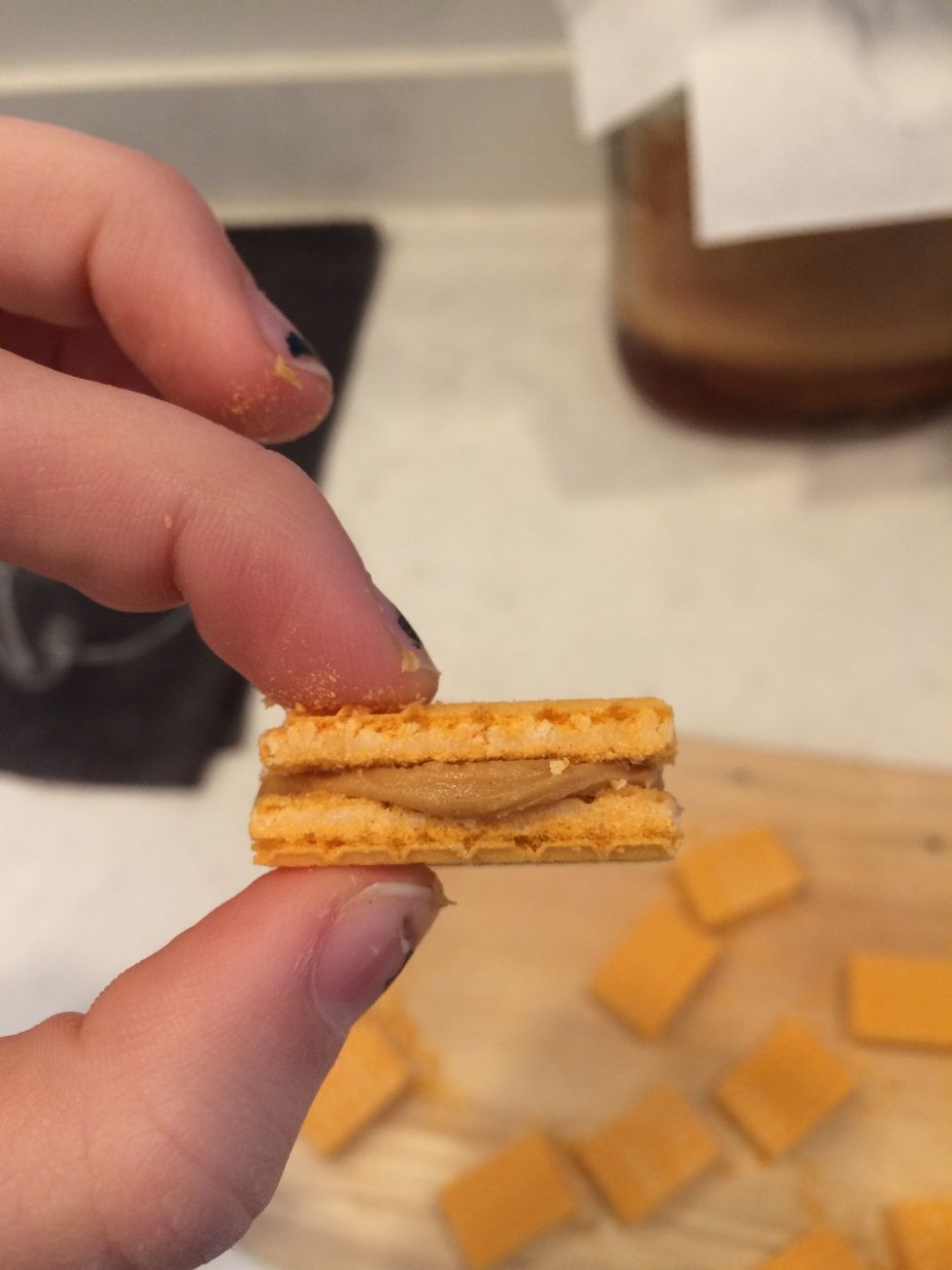 Pull them apart length-wise and spread them peanut butter in between!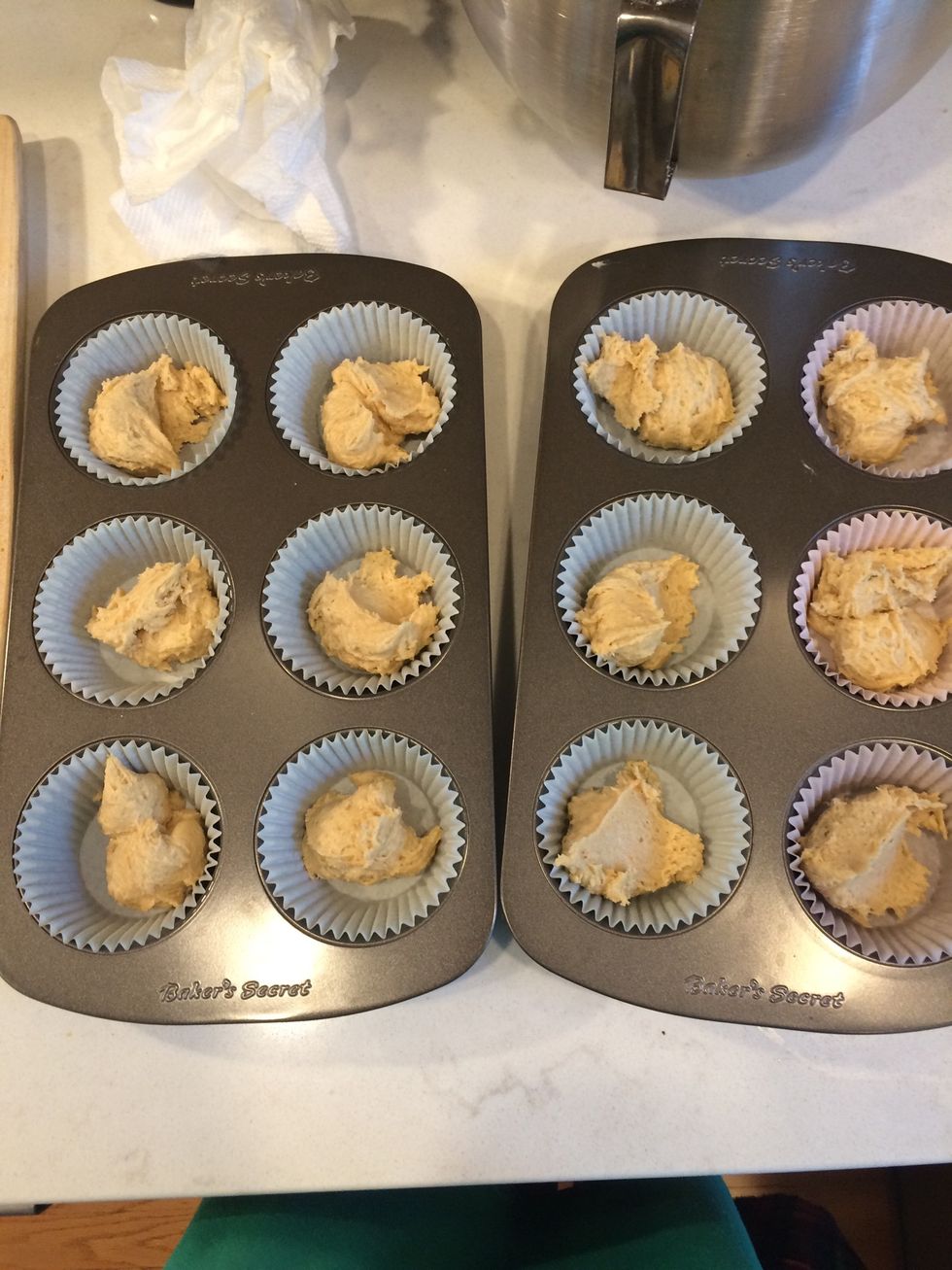 Scoop a small amount of batter into each liner...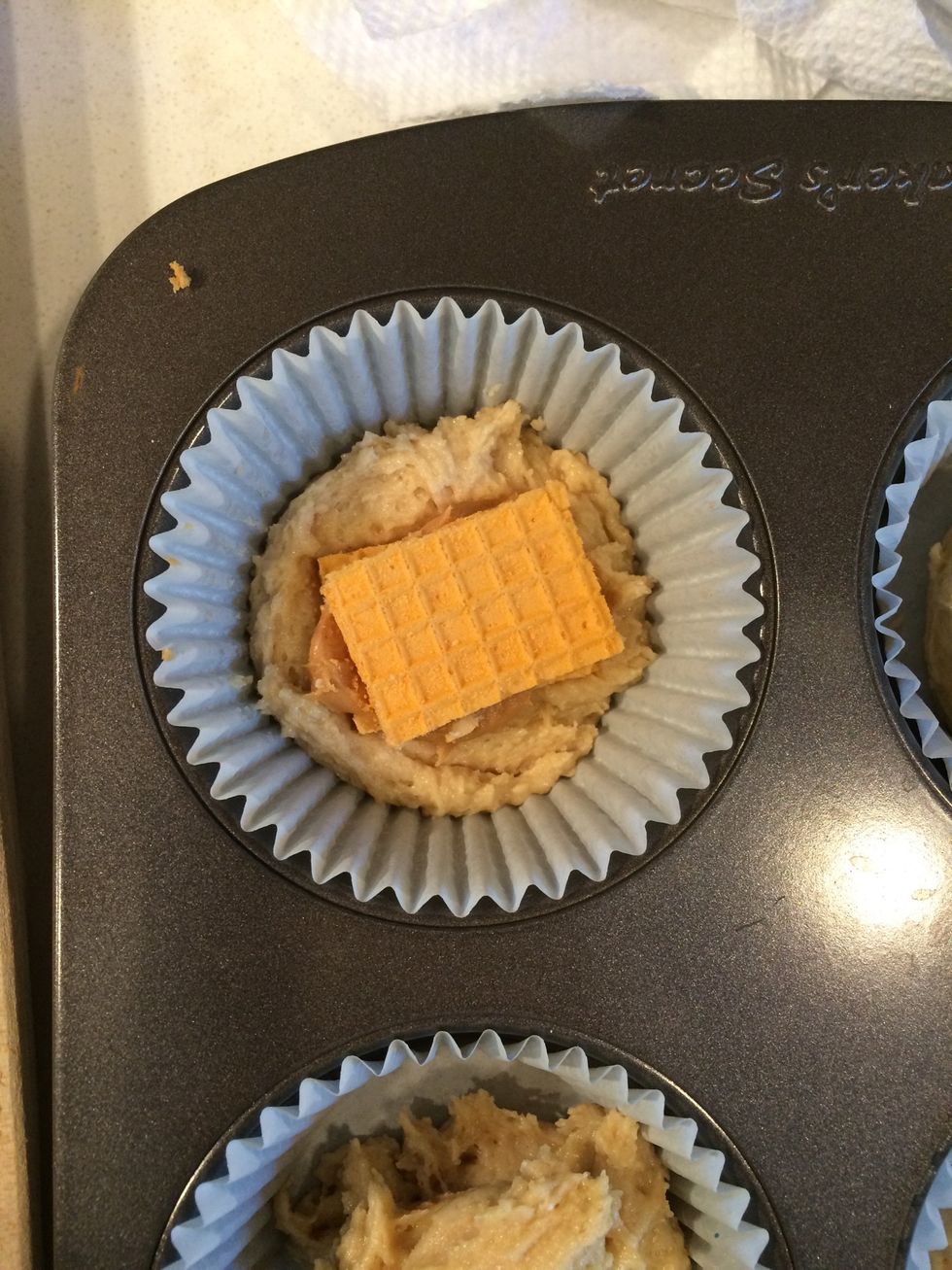 And gently press a wafer onto each.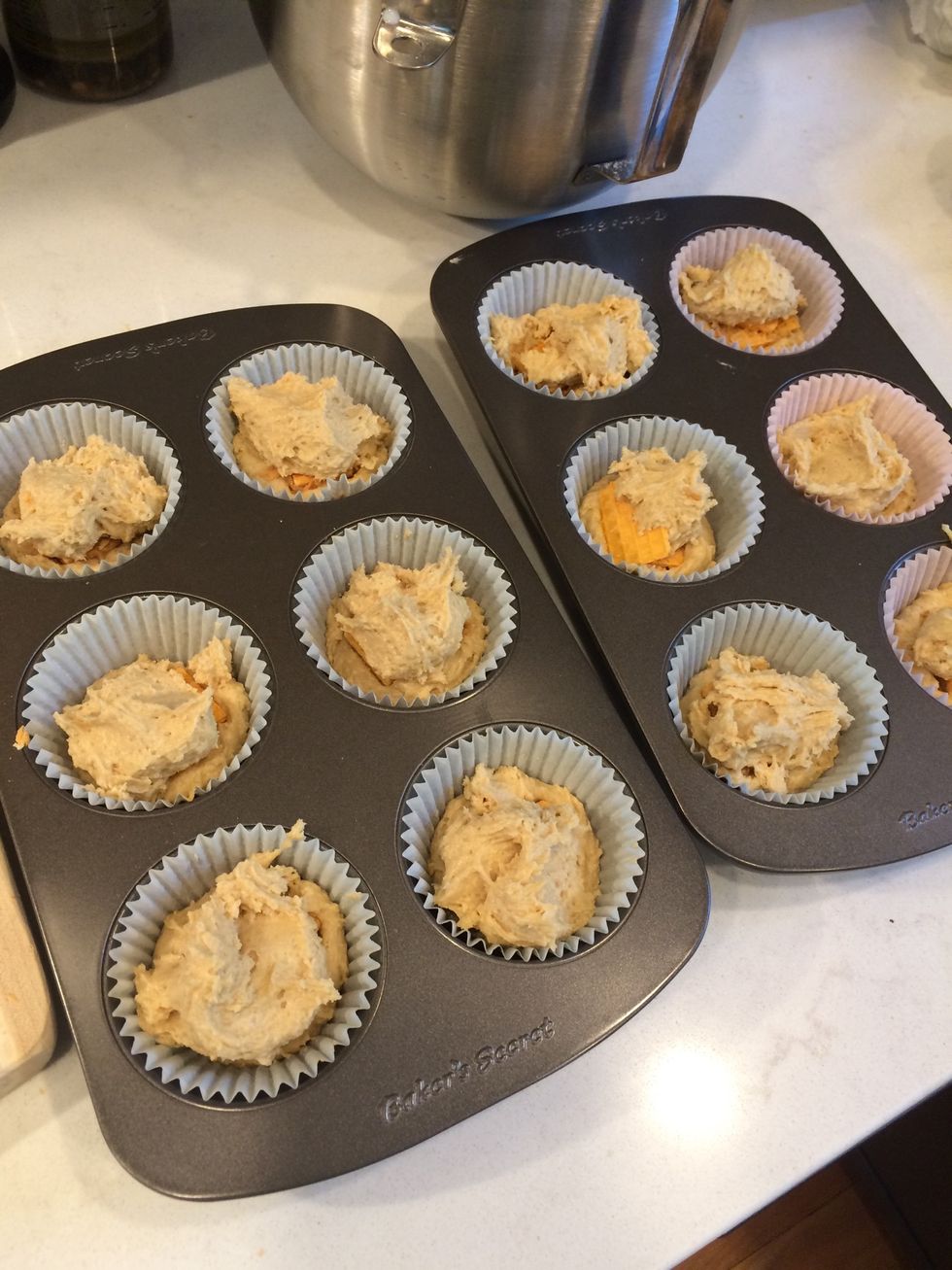 Then place a smaller amount of batter on top!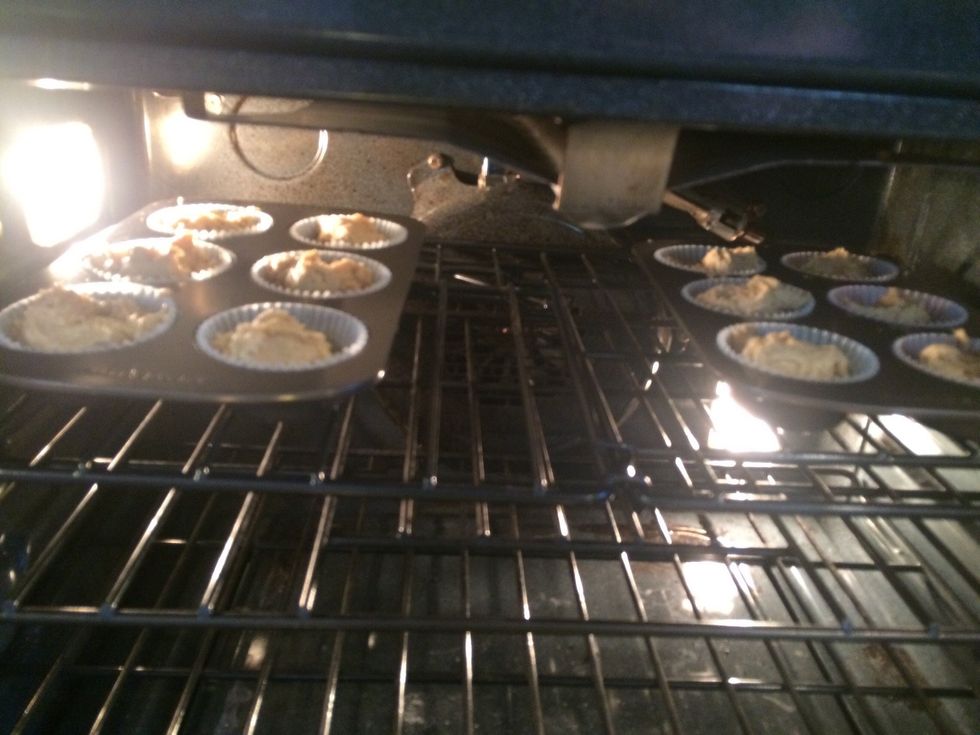 Bake them at 350 for 23 minutes.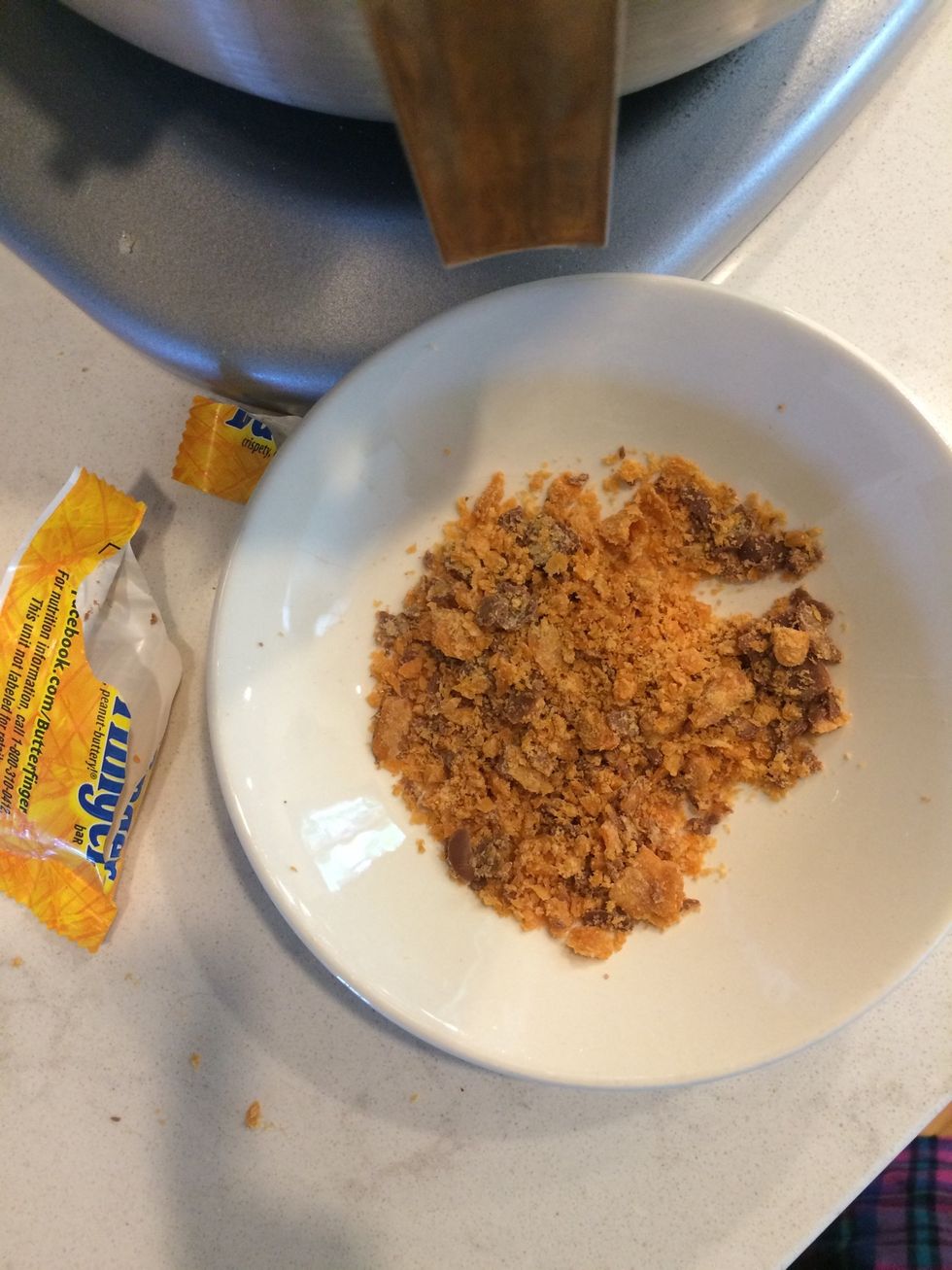 While they're baking, crunch up a Butterfinger candy bar for the topping. (This is completely optional!)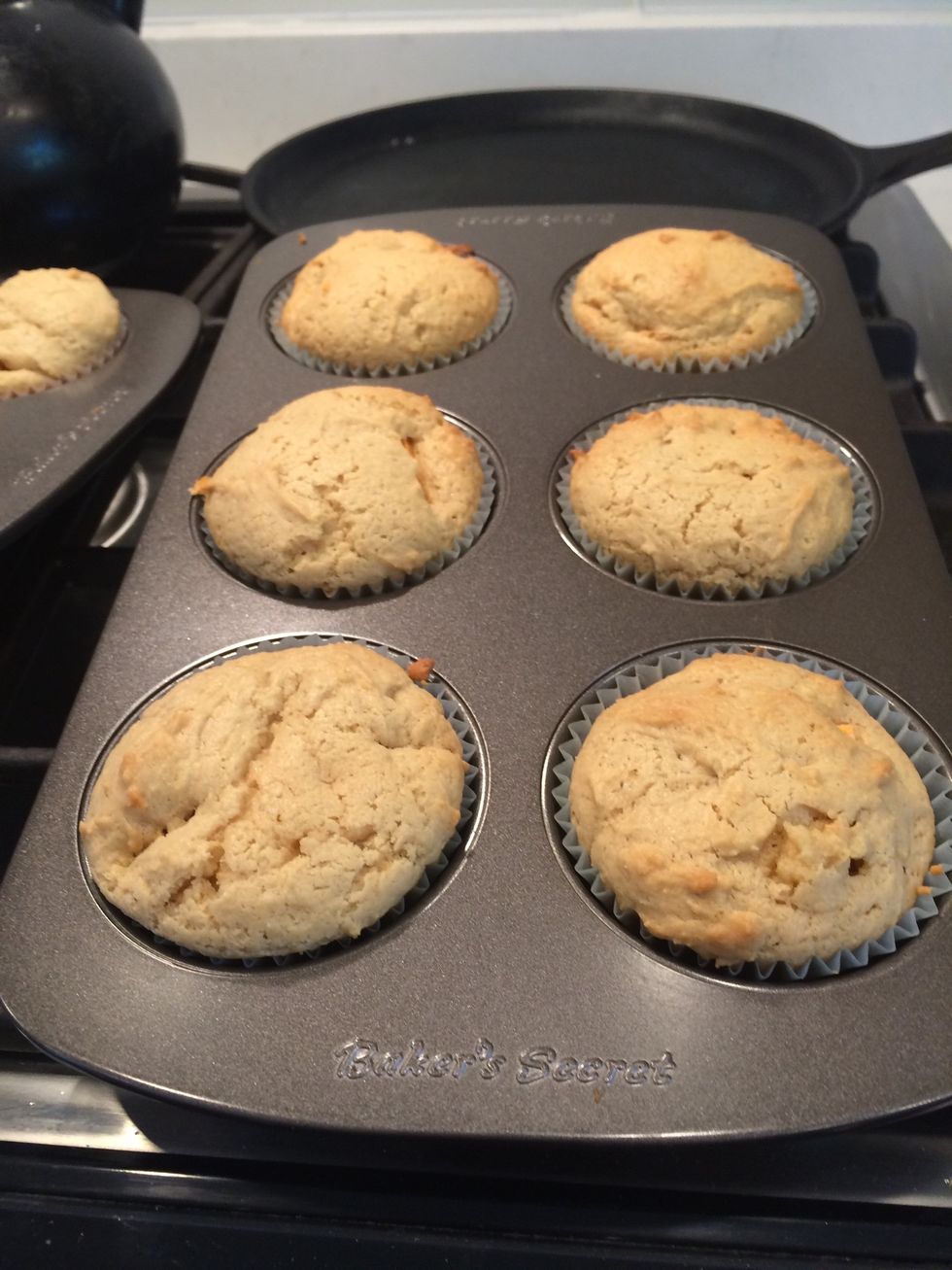 All done! Let them cool for 30 minutes.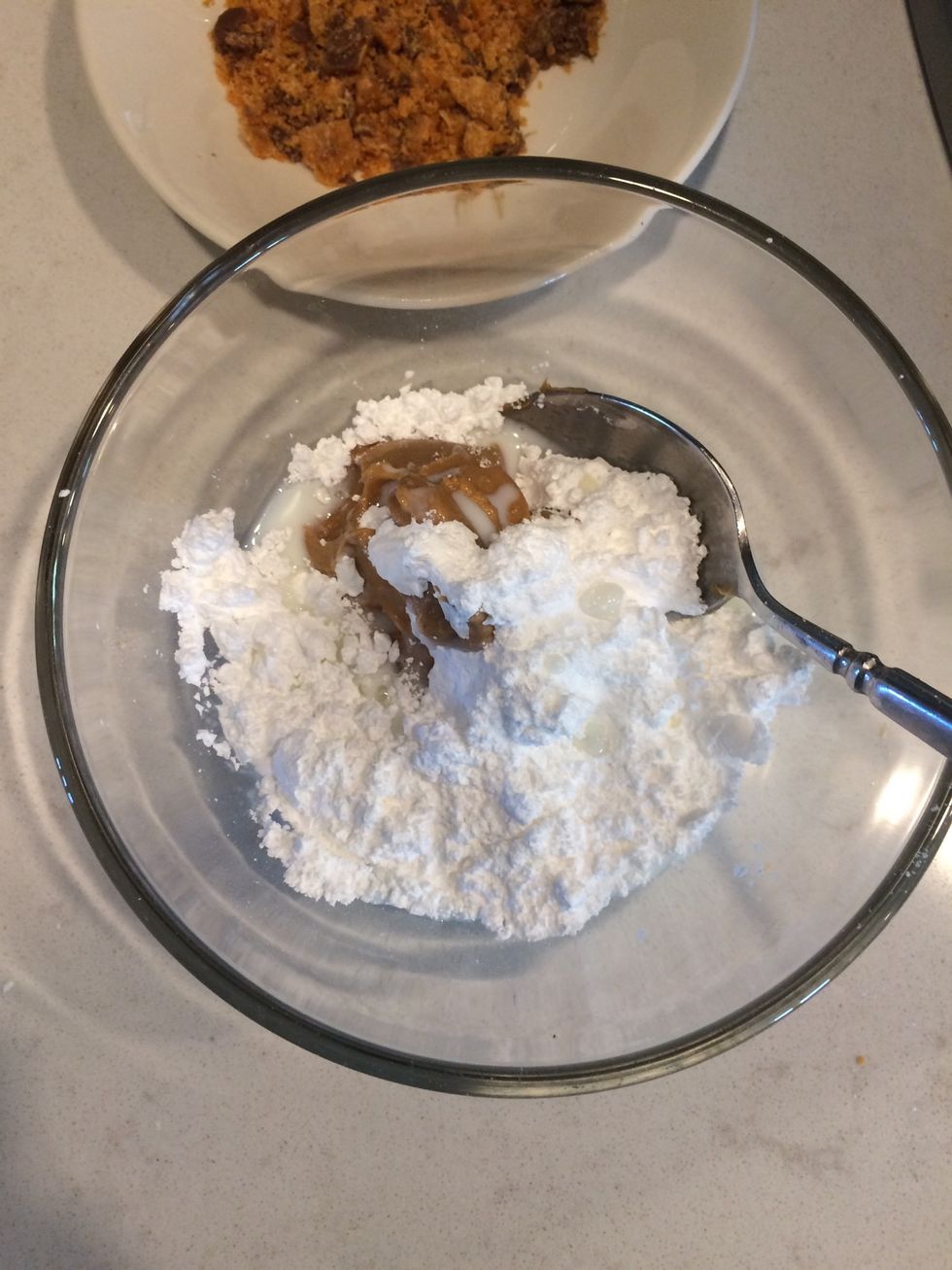 While they cool, mix up all of the drizzle ingredients in a small bowl.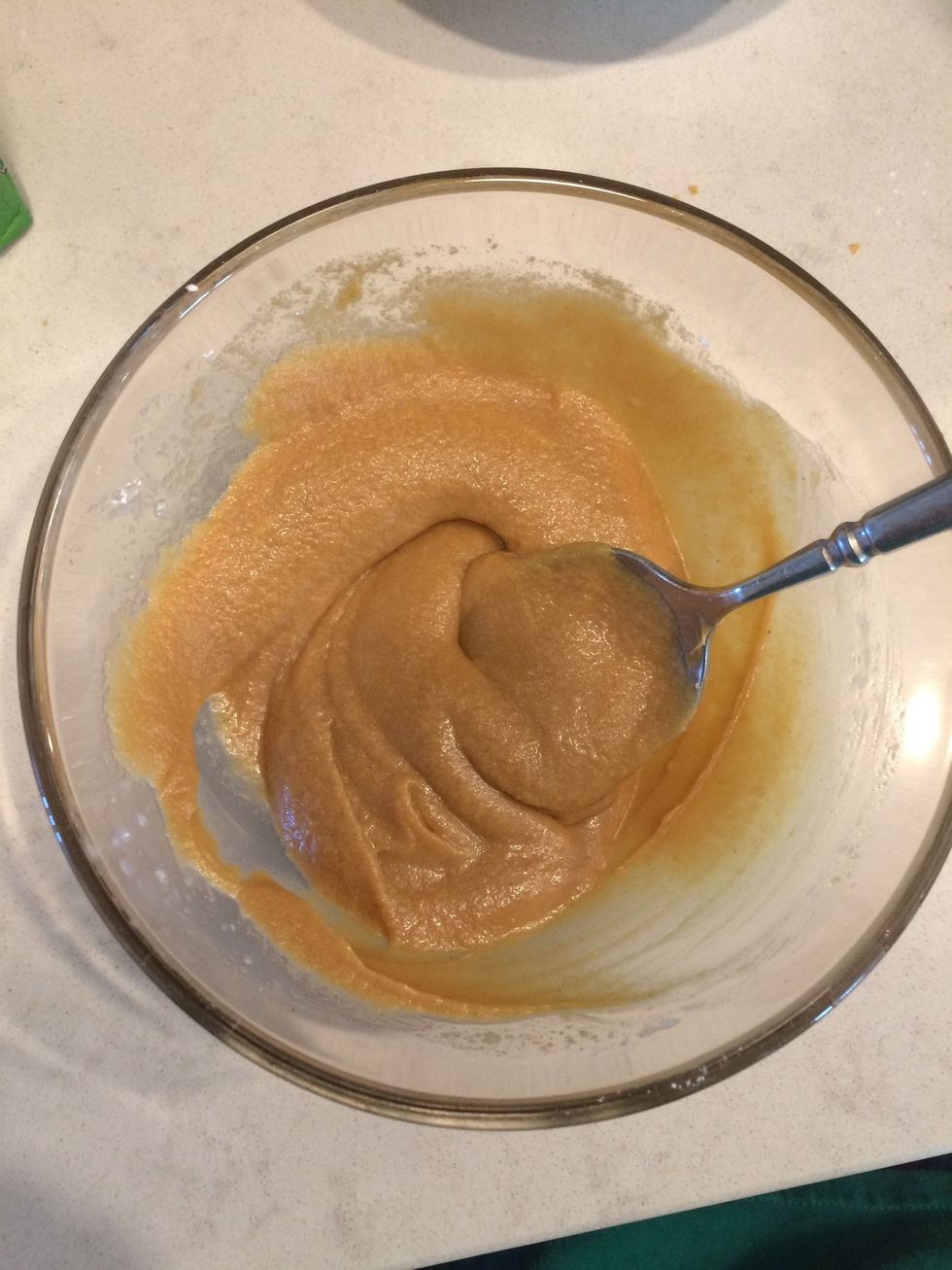 Stir well until completely smooth, then set aside.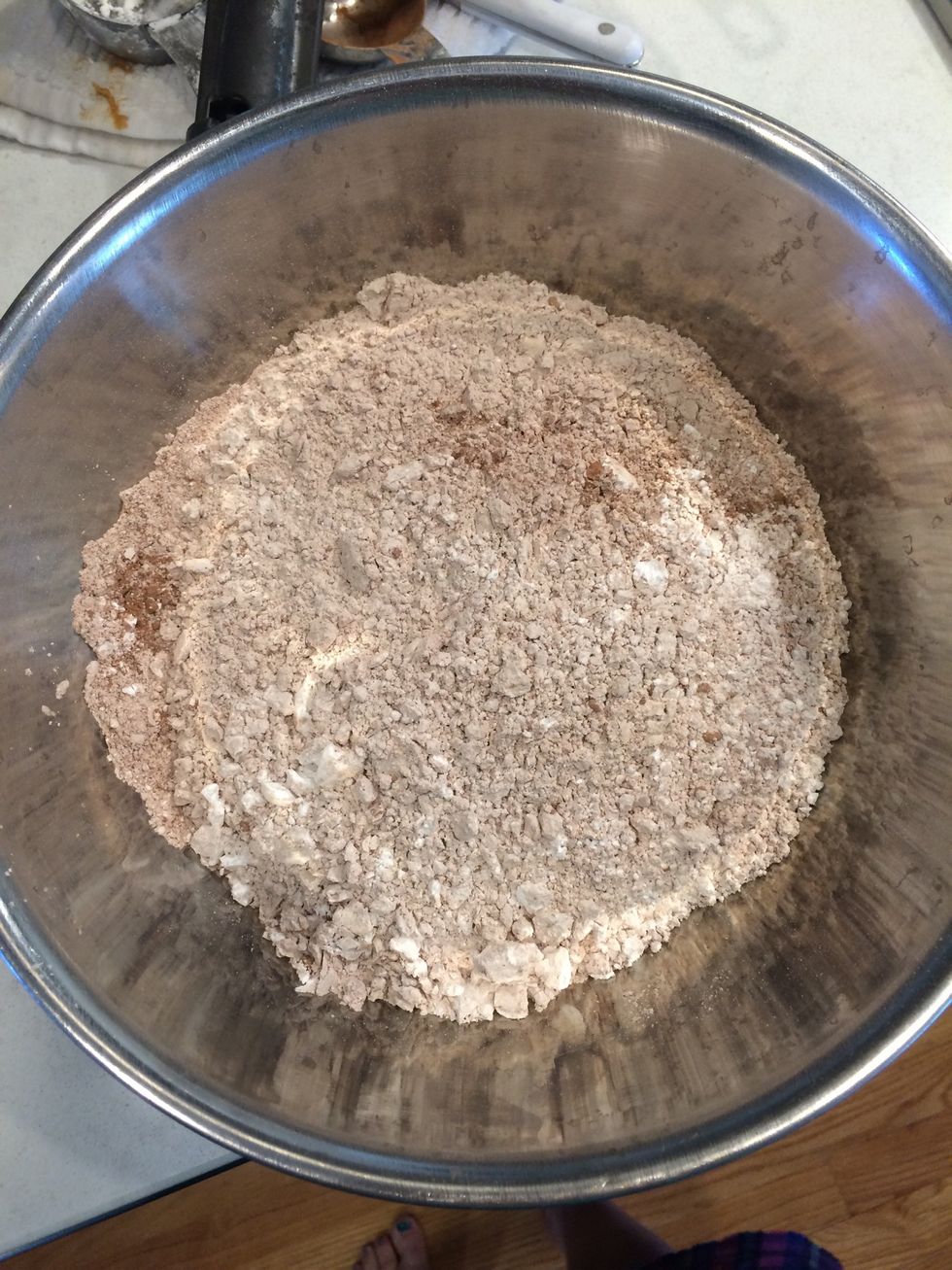 Now for the icing! Mix up all of the dry ingredients.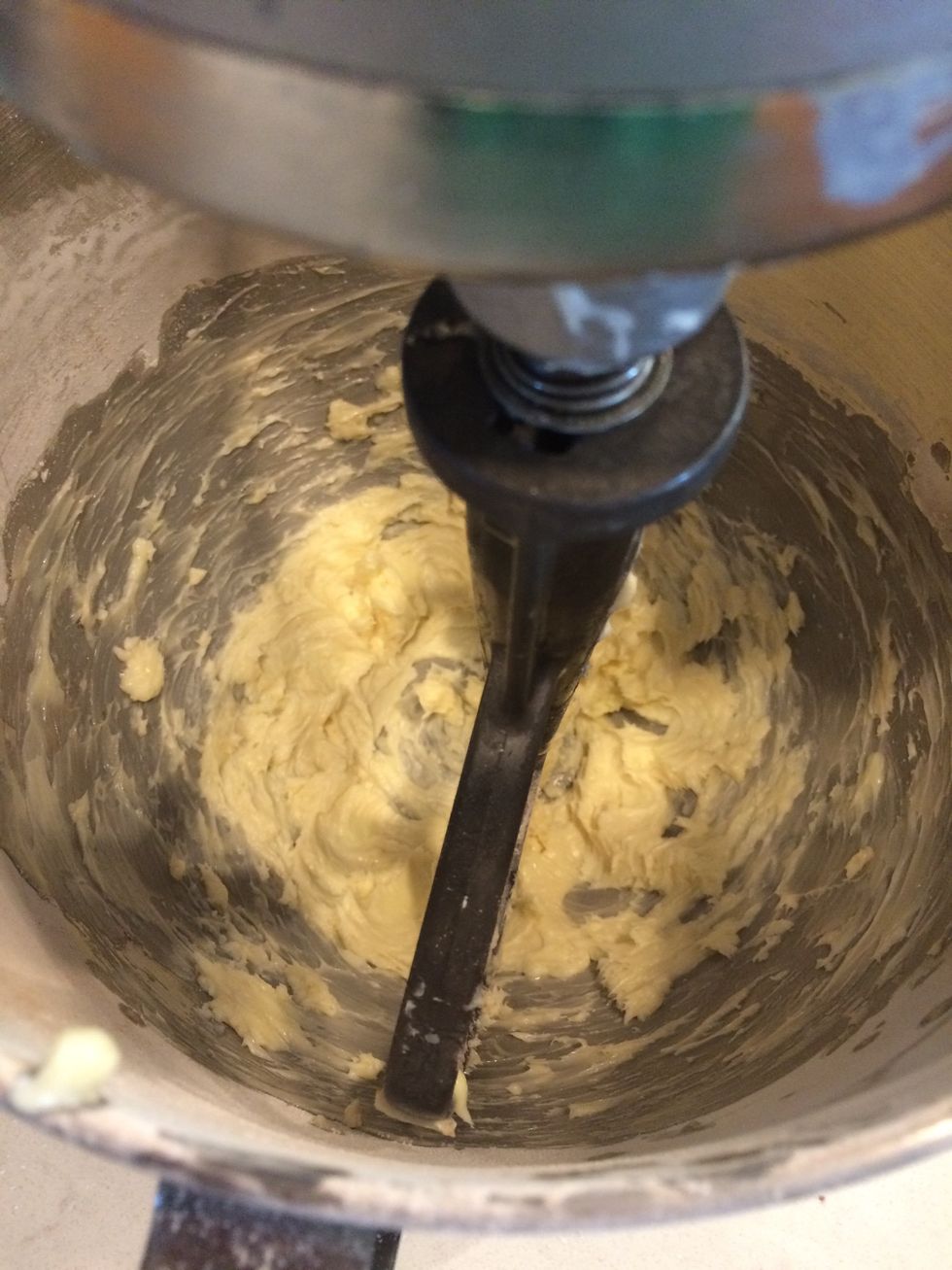 Then cream the butter, sugar and vanilla until smooth.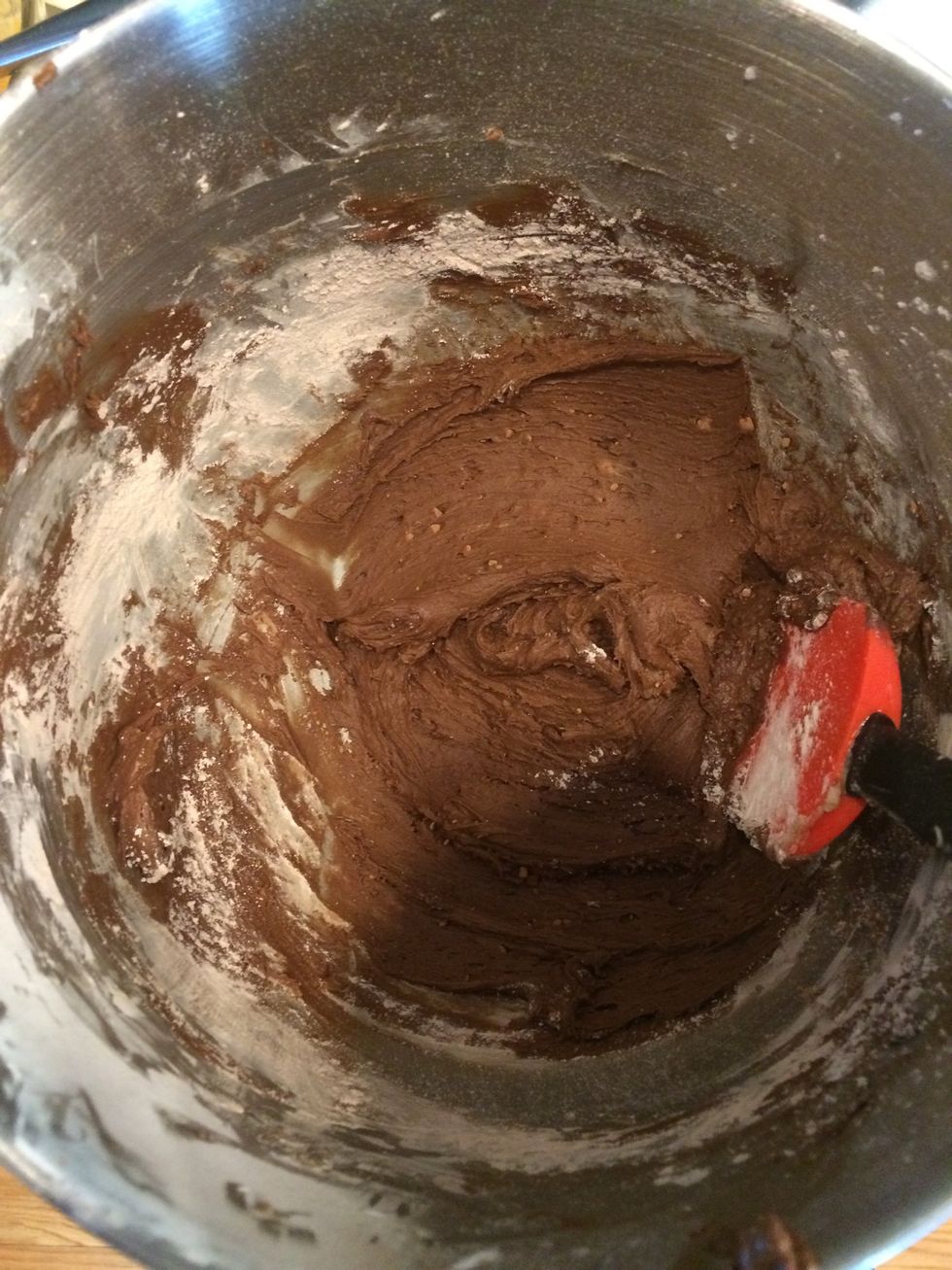 Now add the dry ingredients, alternating with the milk.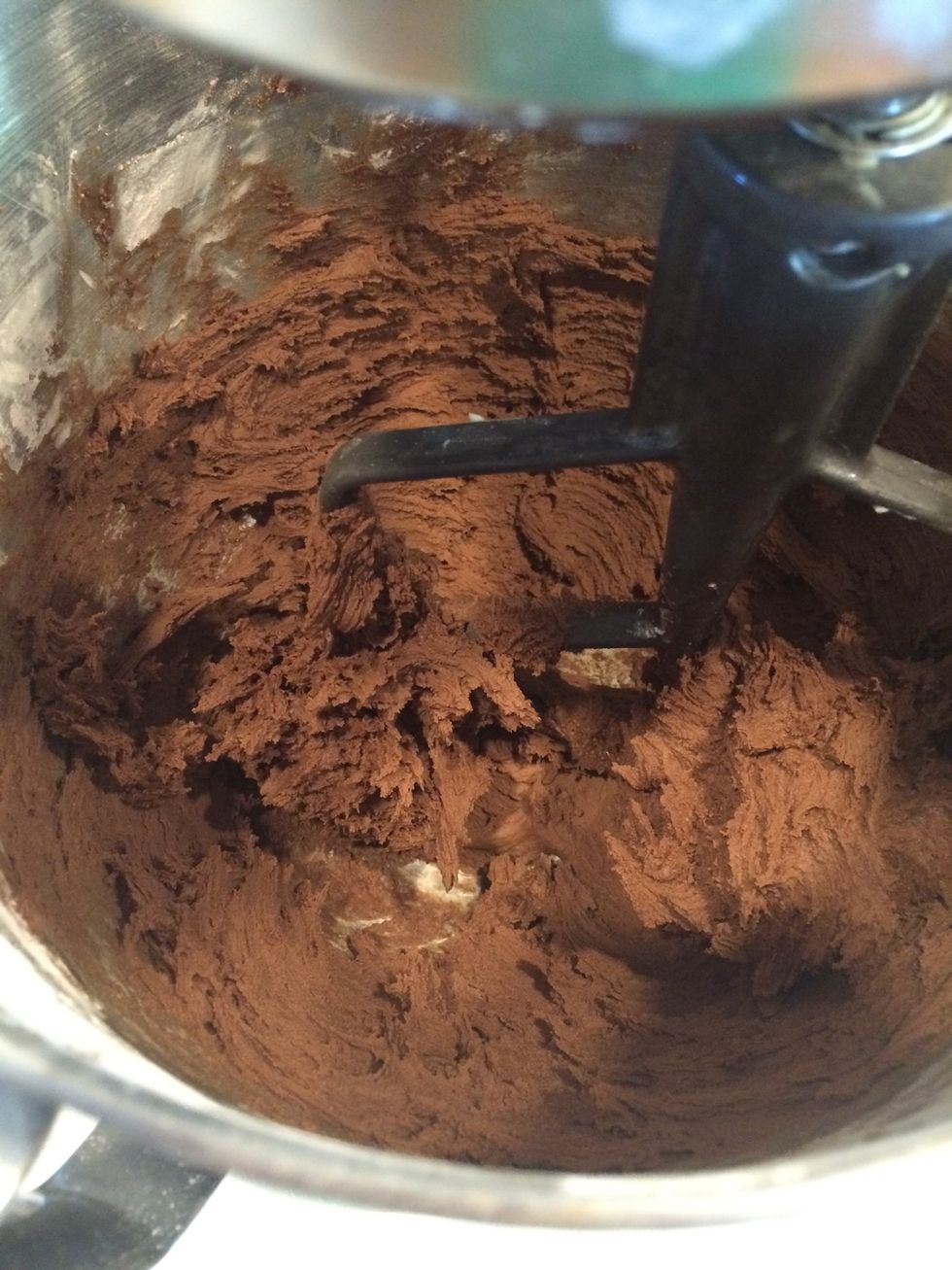 It will be very thick, so don't worry if it's hard to combine!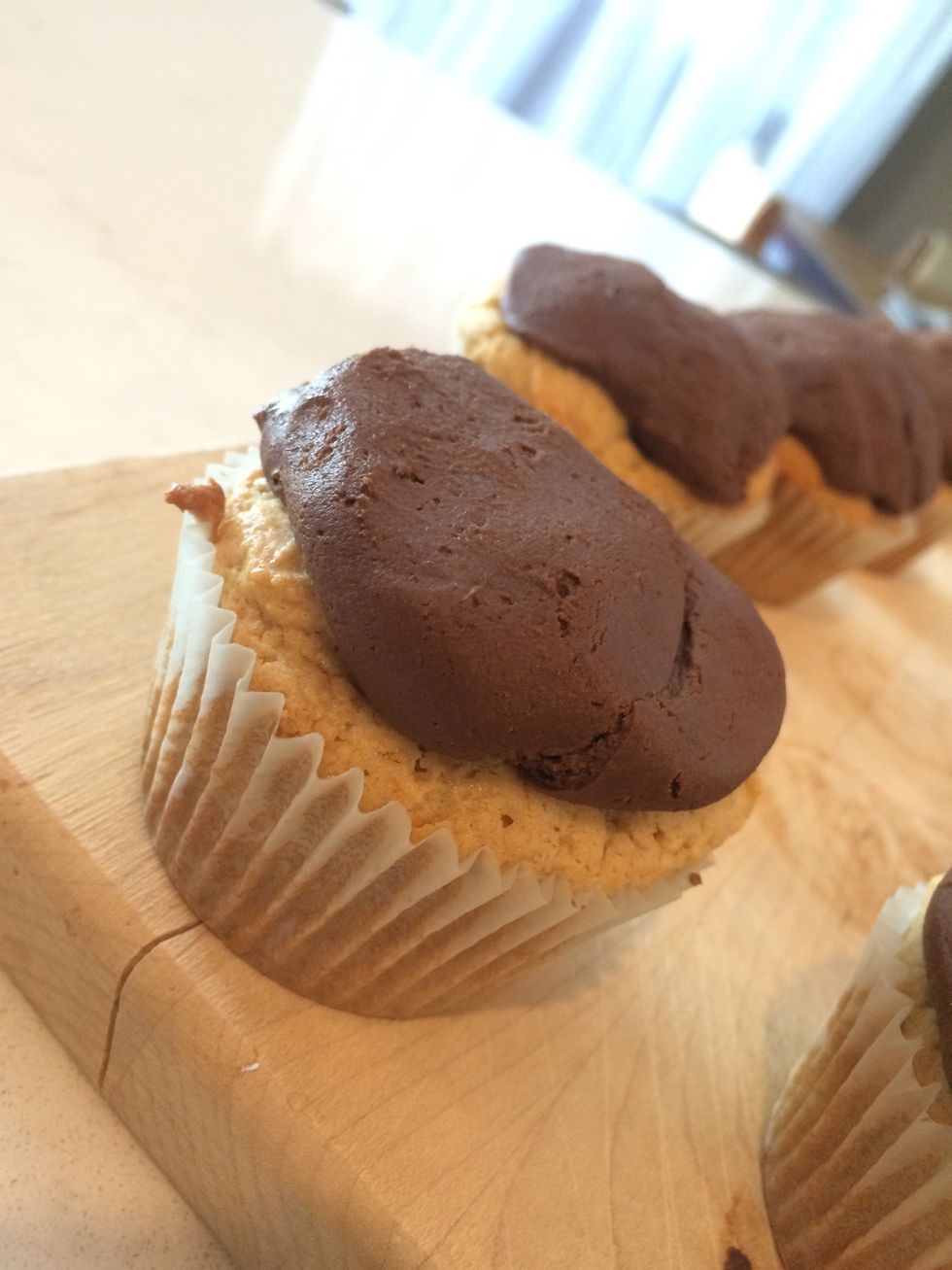 Once cooled, ice the cupcakes. I only iced about 3/4 of them because I wanted some variety!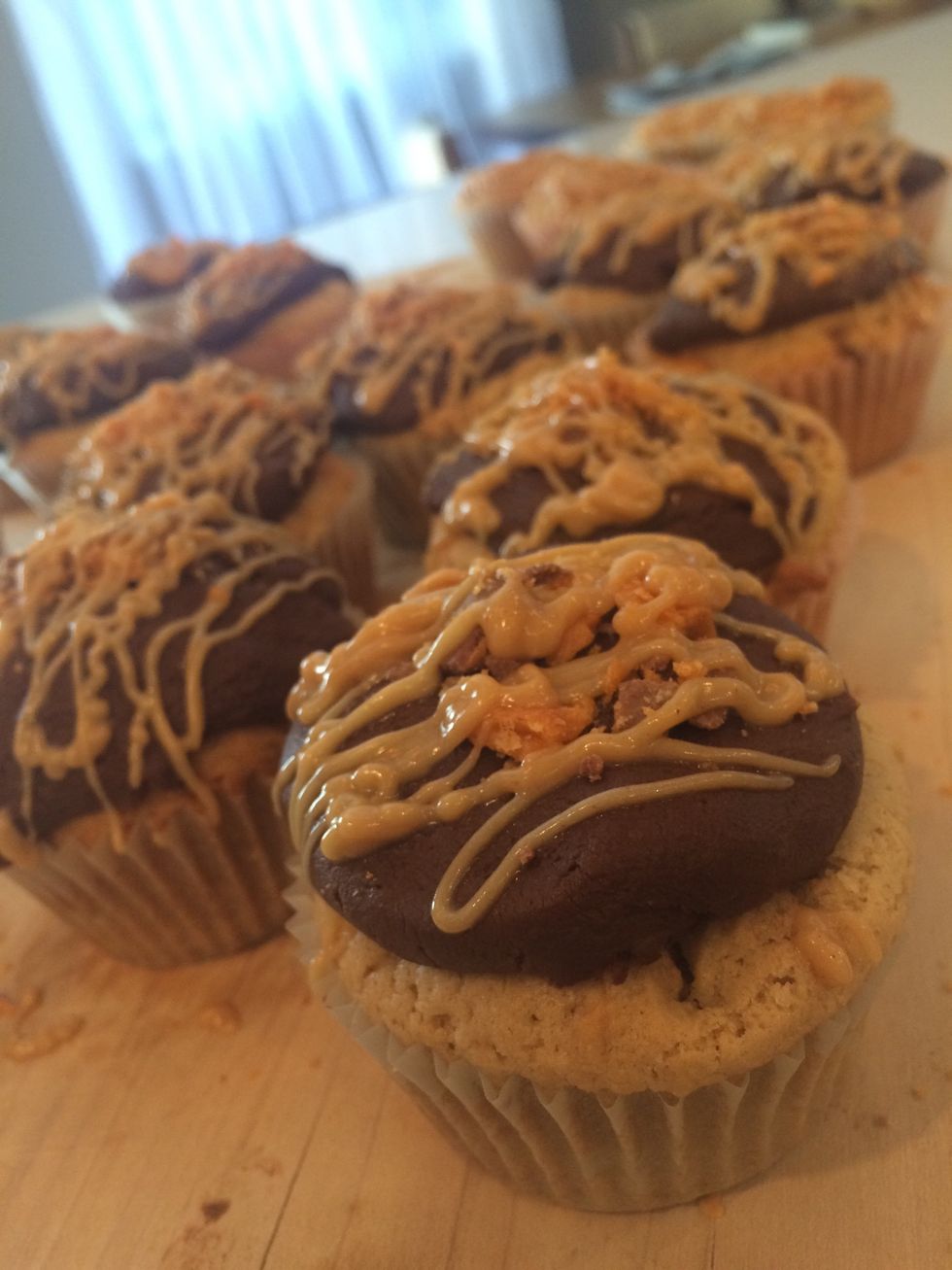 Sprinkle a bit of crushed Butterfinger on the iced cupcakes and finish off with the peanut butter drizzle. 😍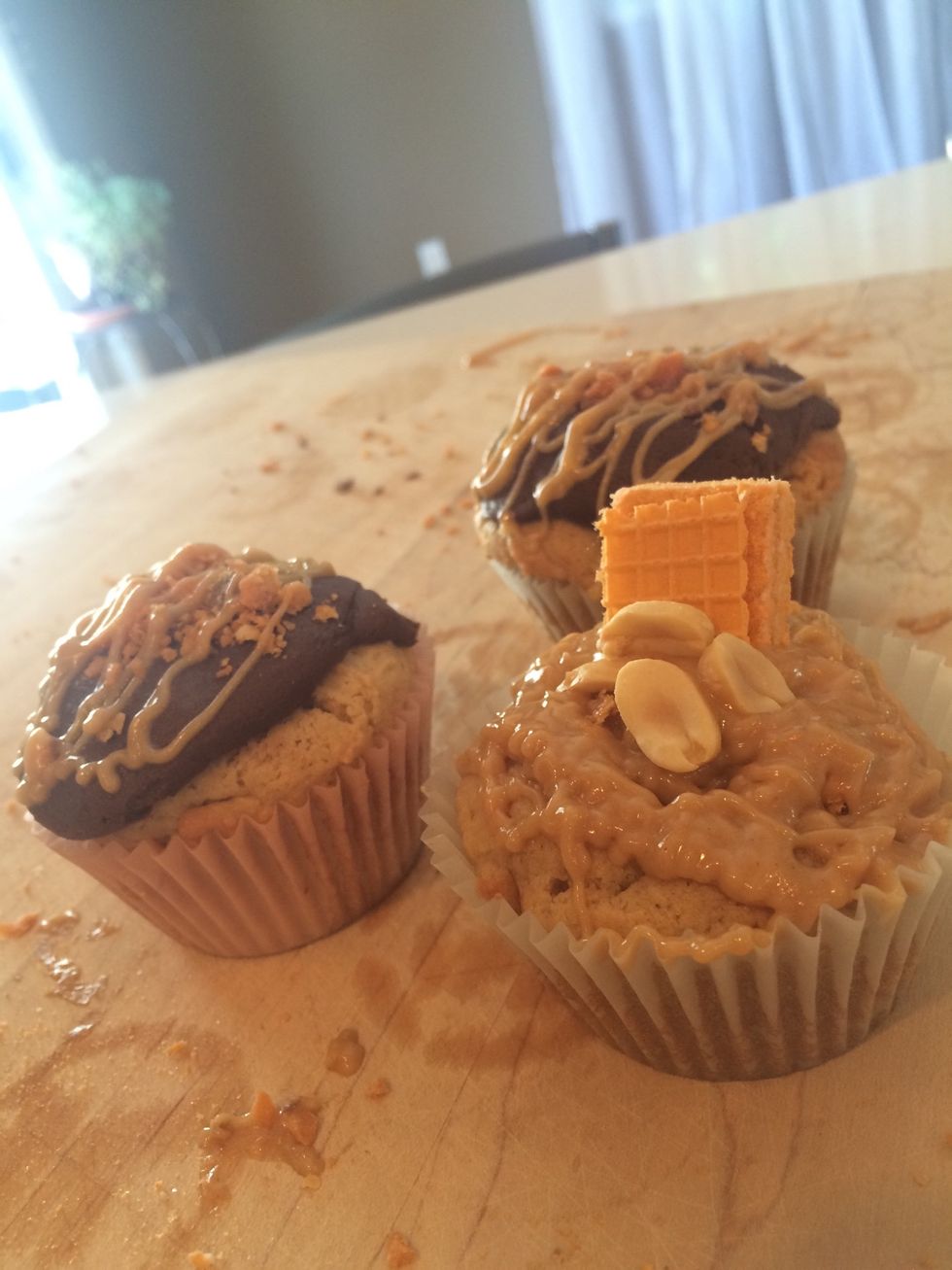 For the others, drizzle more on top and add a few peanuts, and maybe a wafer cookie!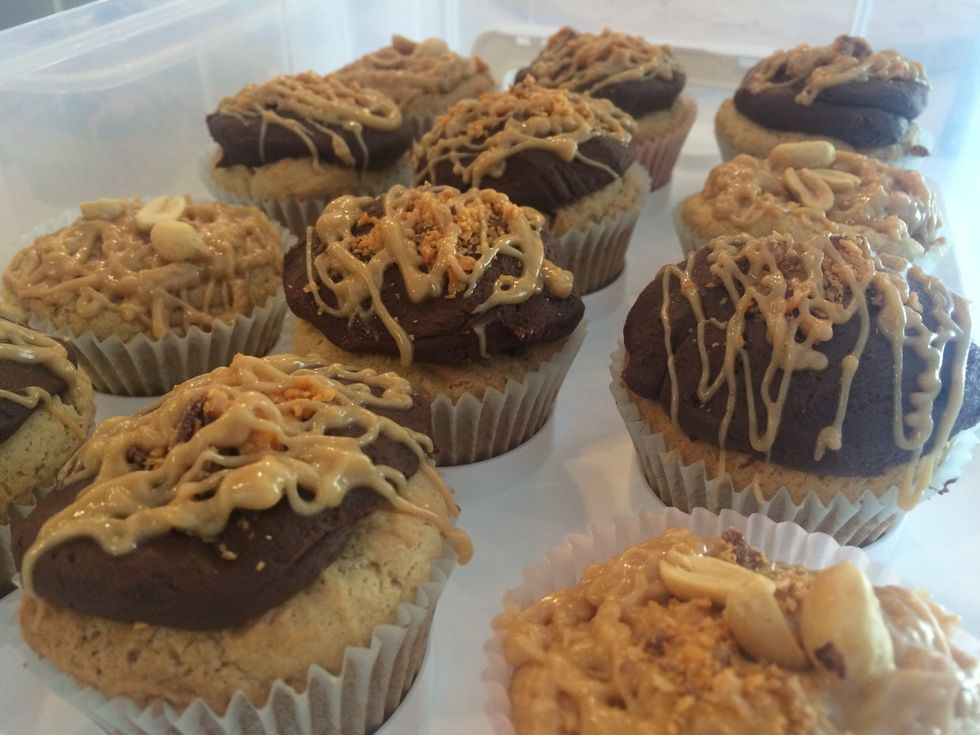 And voila! You have Butterfinger cupcakes.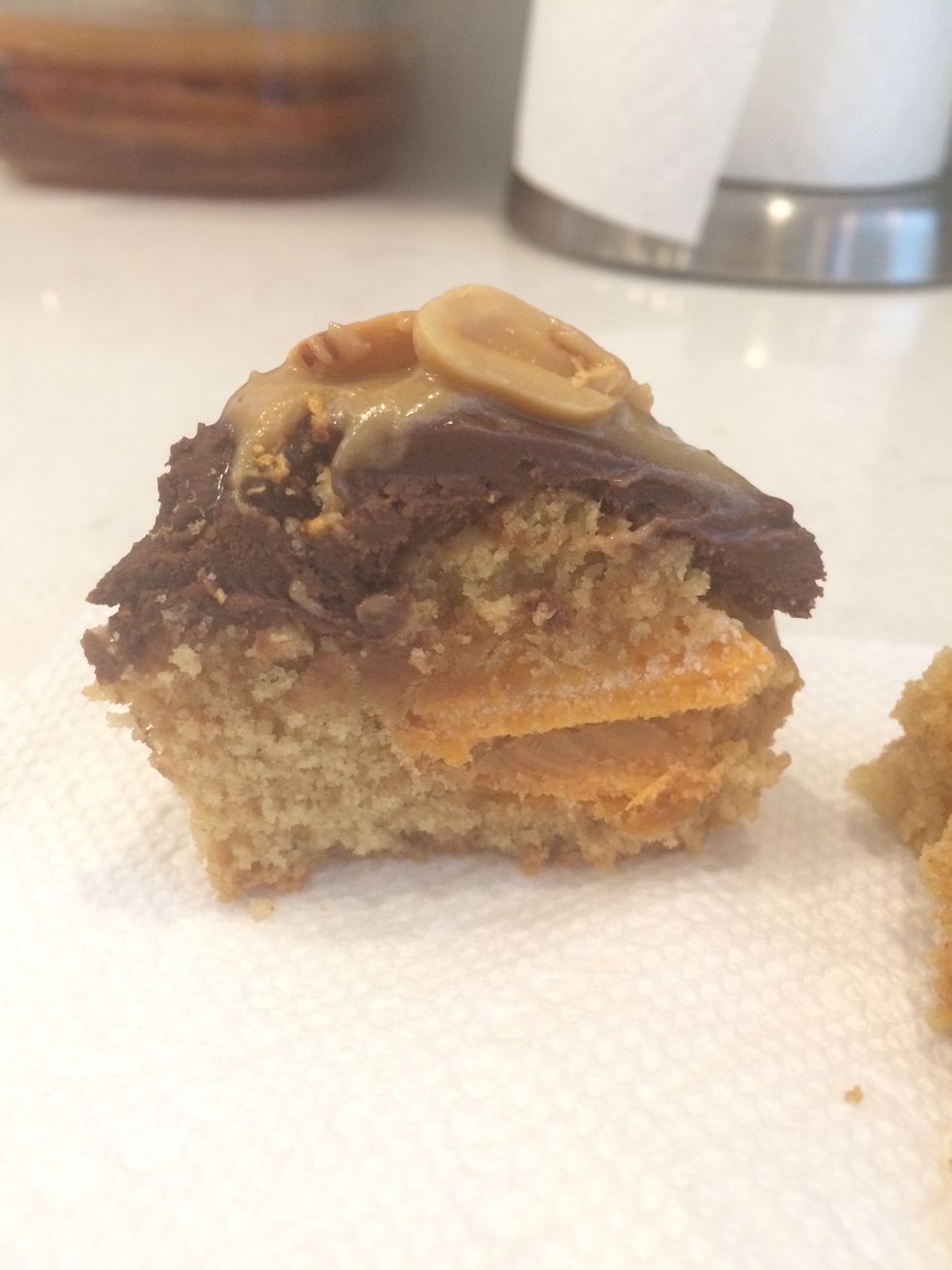 With a delicious peanut butter crunch inside! Enjoy! -Piper
0.0c Butter
0.0c Peanut Butter
1.0c Brown Sugar
1.0c Egg
1.0tsp Vanilla Extract
2.0c Flour
0.0tsp Salt
0.0tsp Baking Powder
0.0tsp Baking Soda
FROSTING SUPPLIES BELOW
0.0c Unsalted Butter
3.0Tbsp Cocoa Powder
0.0c Milk
2.0c Powdered Sugar
1.0tsp Vanilla Extract
DRIZZLE SUPPLIES BELOW
0.0c Powdered Sugar
3.0Tbsp Peanut Butter
3.0Tbsp Milk