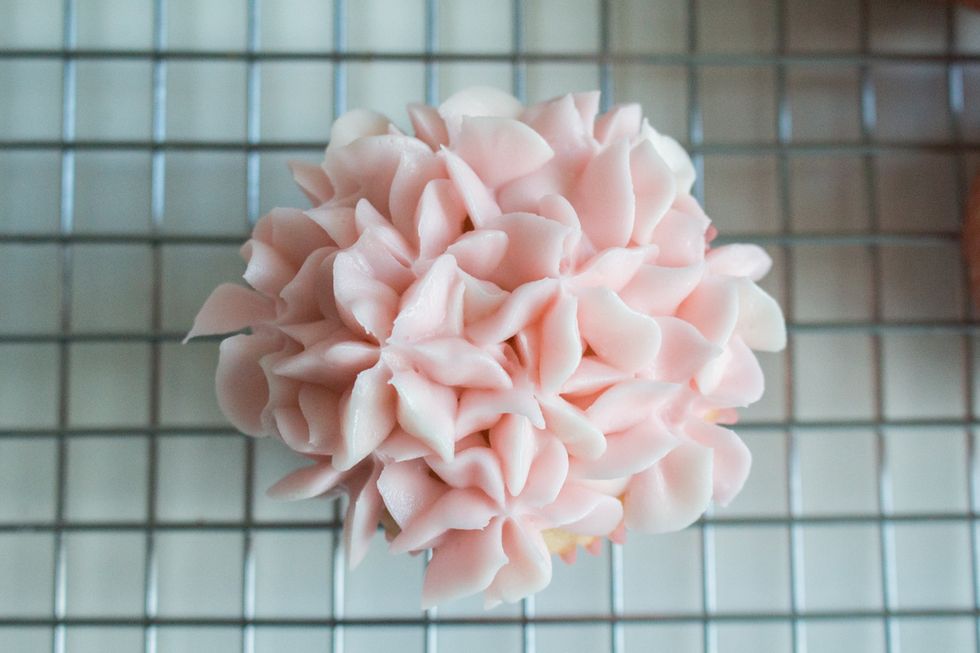 One picture of the final product - taken from above: http://annezca.blogspot.ca/2015/11/buttercream-hydrangea-cupcakes.html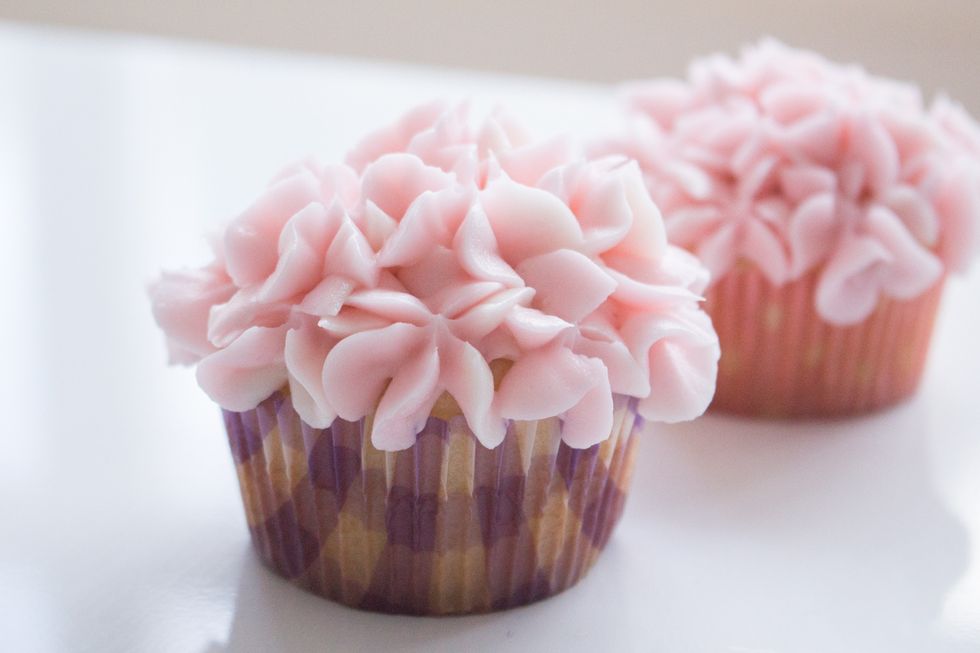 Another picture of the final product: http://annezca.blogspot.ca/2015/11/buttercream-hydrangea-cupcakes.html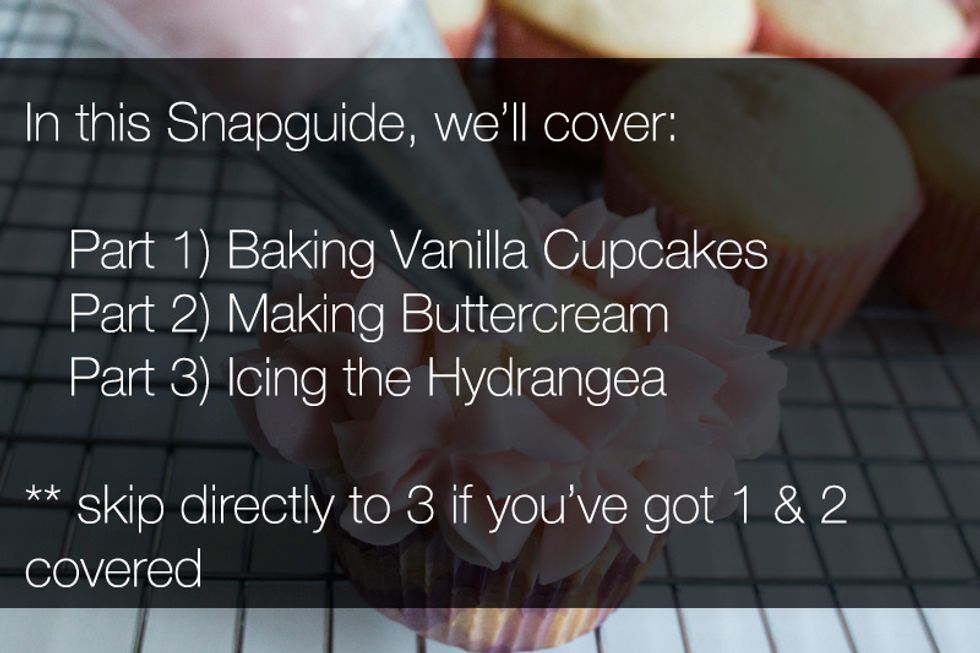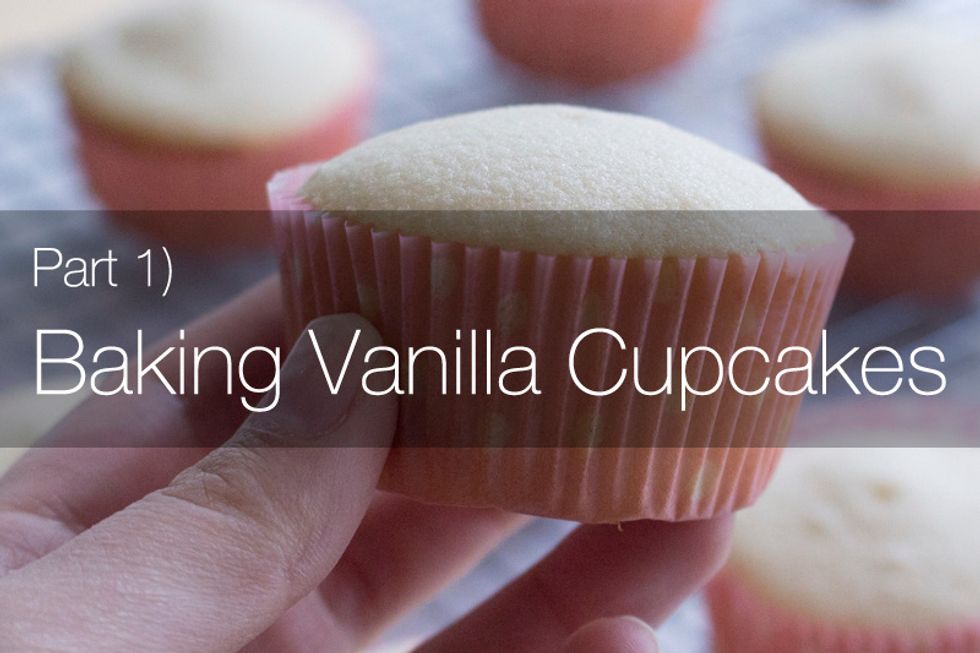 Original recipe here: http://annezca.blogspot.ca/2015/11/vanilla-cupcakes.html
Preheat oven to 375 degrees Fahrenheit (190 degrees Celsius). Line cupcake tray with paper lines.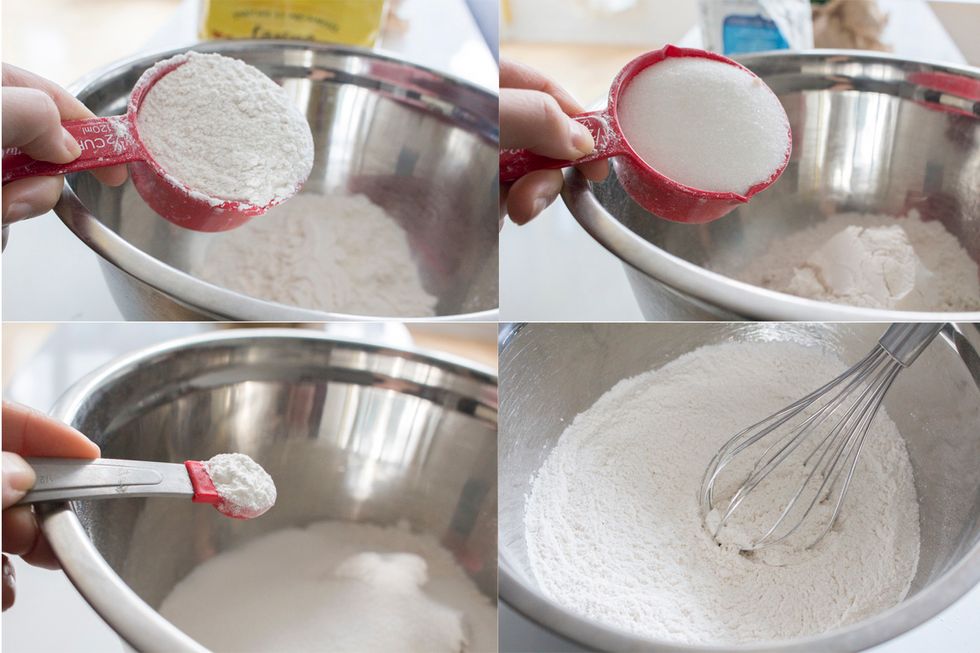 In a bowl designated for dry ingredients add 1.5 cups all purpose flour, 1 cup granulated sugar, 1.5 tsp baking powder & 1/4 tsp salt. Whisk together and set aside.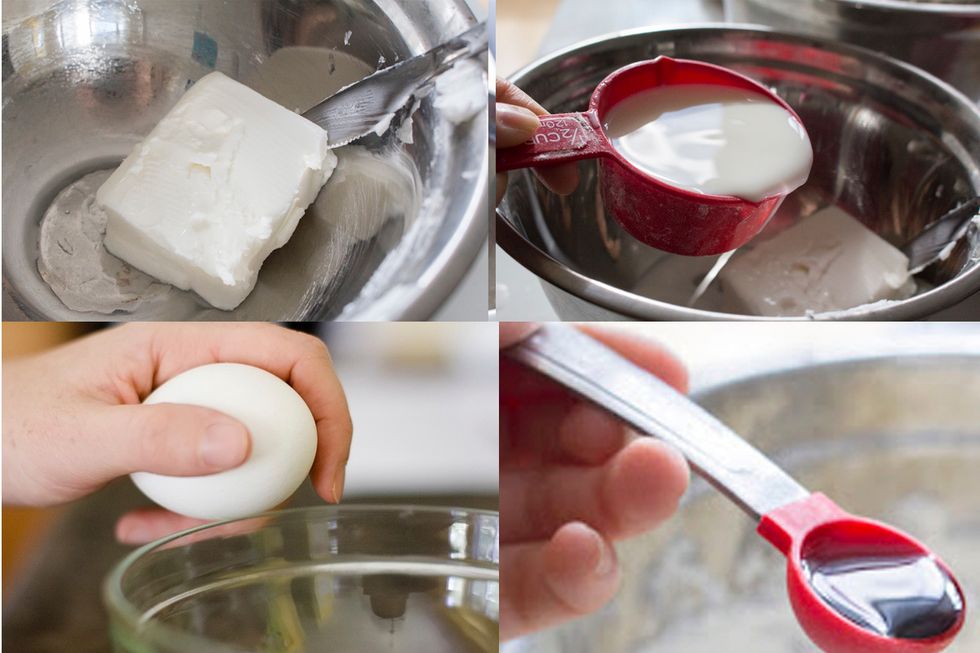 In a separate bowl, add the wet ingredients - 1/2 cup unsalted butter at room temperature, 1 cup milk, 2 eggs & 1 tsp vanilla. MIX & ADD TO FLOUR MIXTURE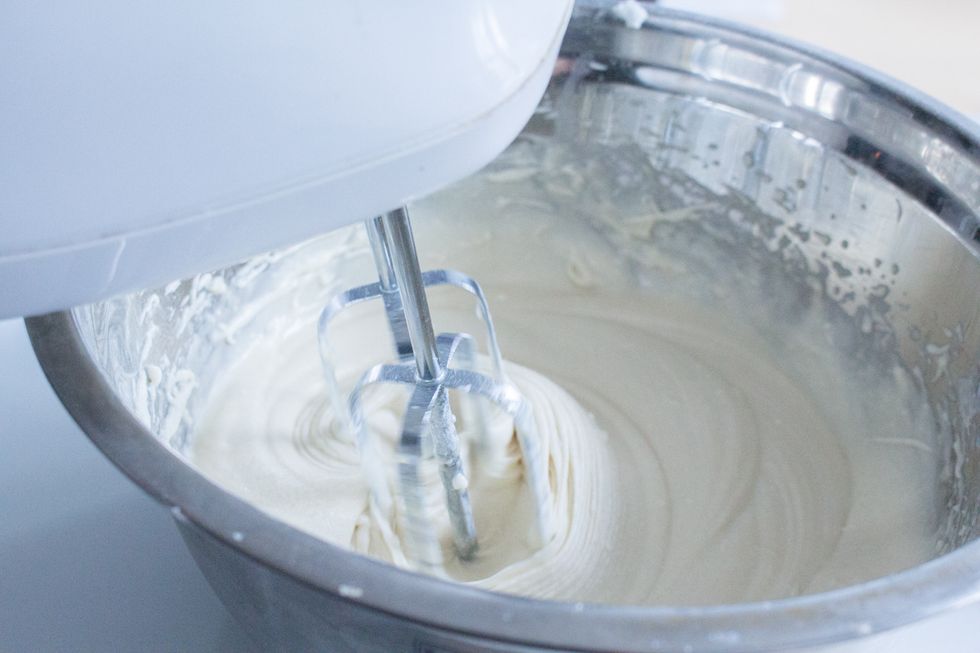 Blend together with electric mixer until smooth.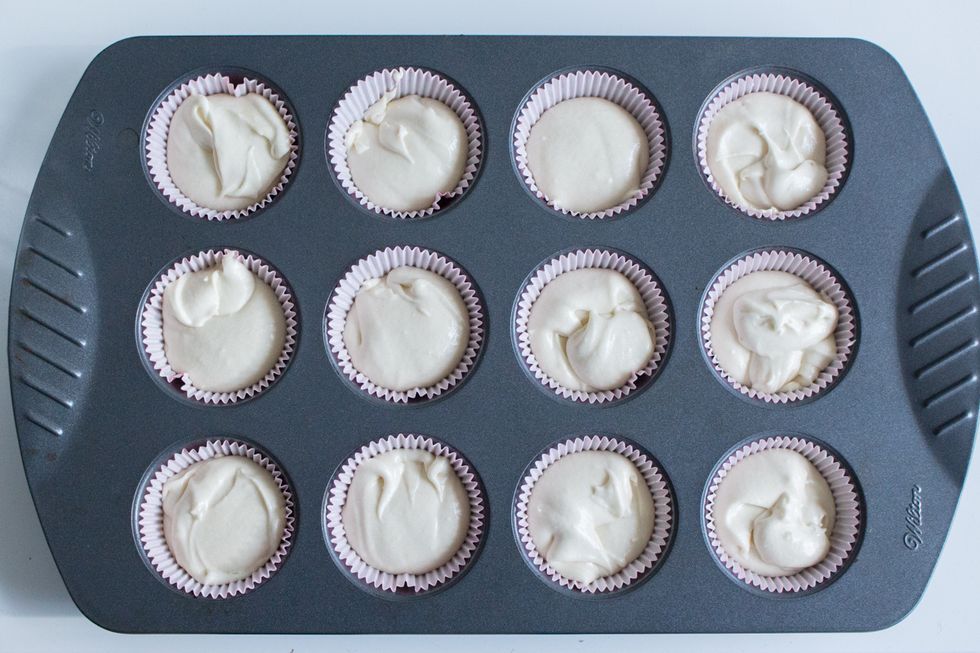 Pour batter into paper linked cupcake tray, about 3/4 full.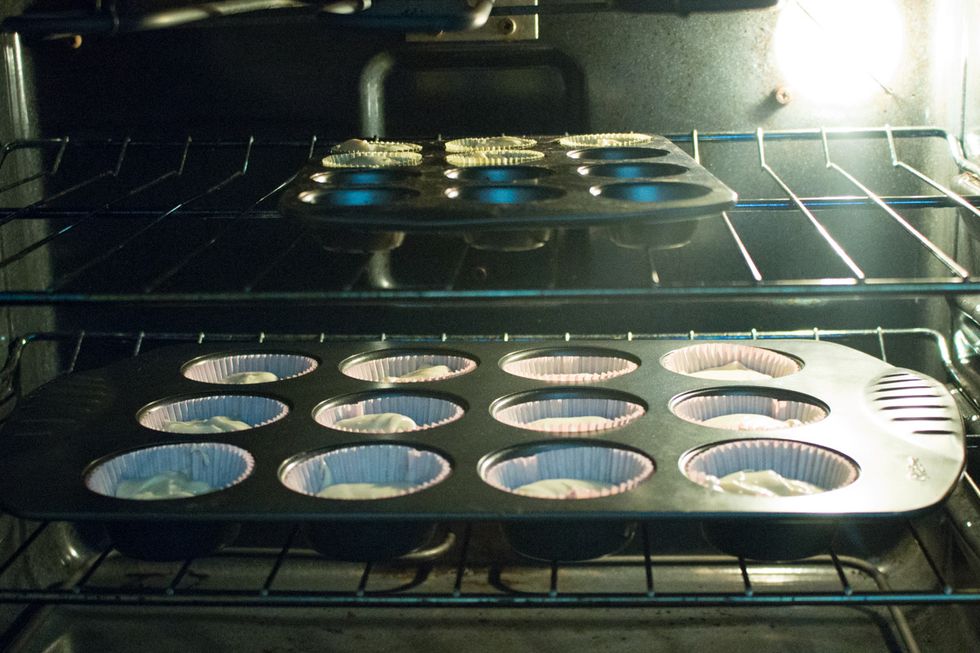 Bake for approximately 18 minutes or until cake tester comes out clean.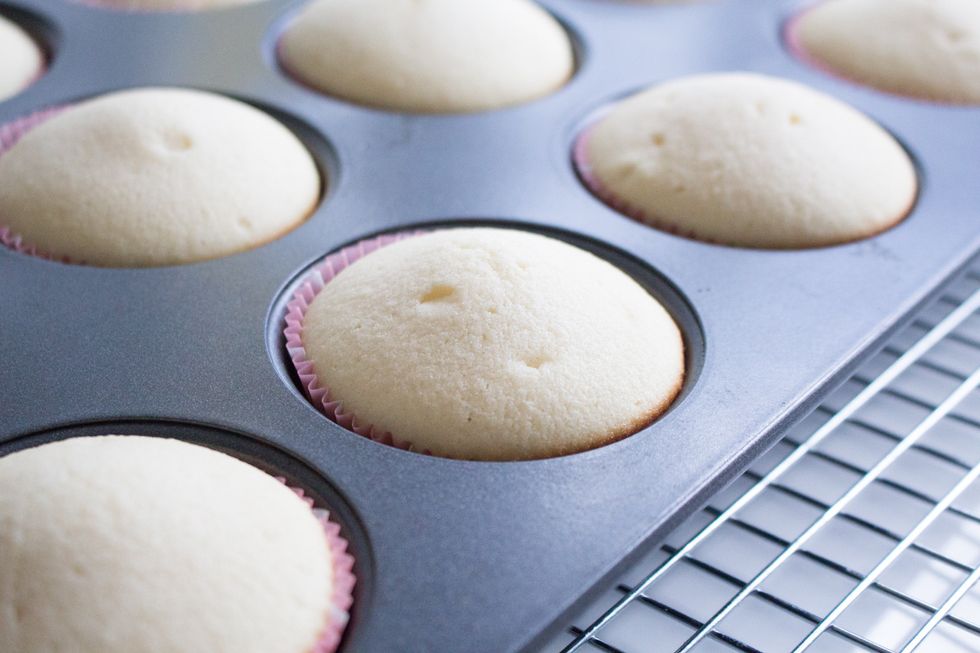 Your completed cupcakes should look something like this.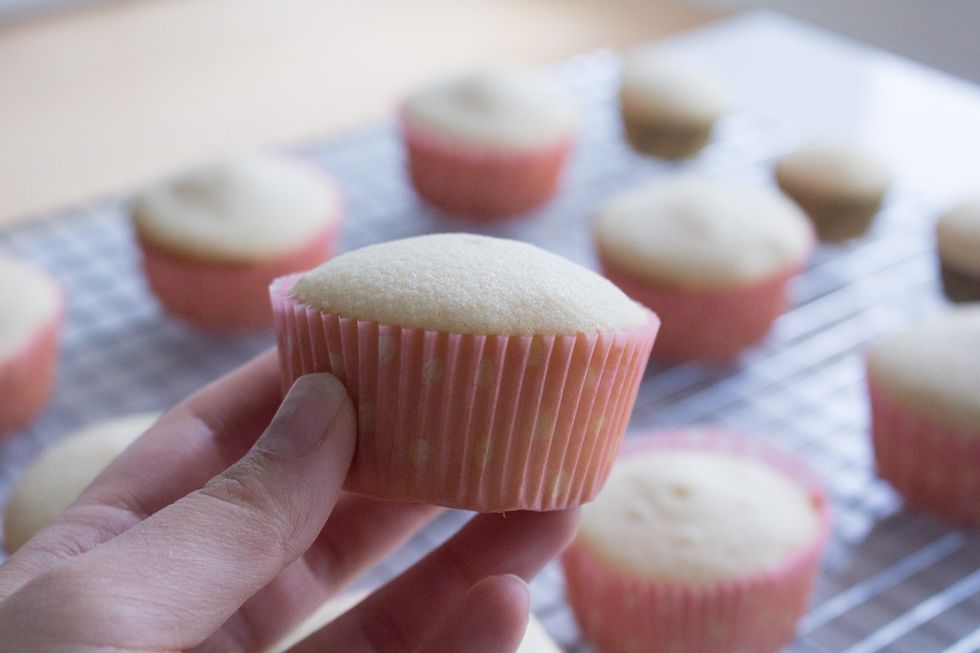 Take out and cool on a cooling rack. Make sure these are completely cooled before trying to ice them. I left mine our to air for a few hours. You can also freeze these and use for later.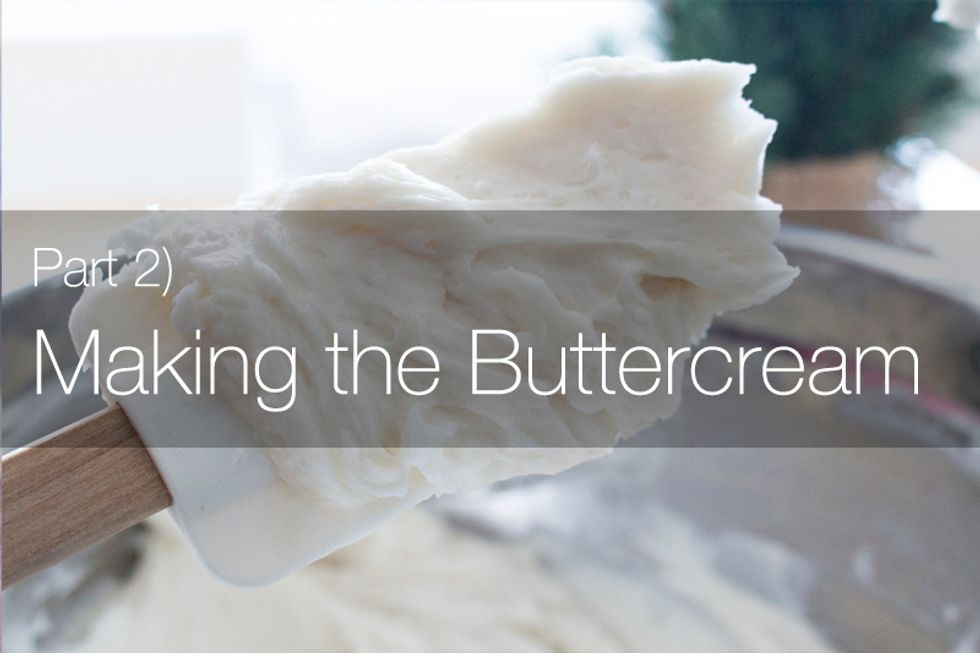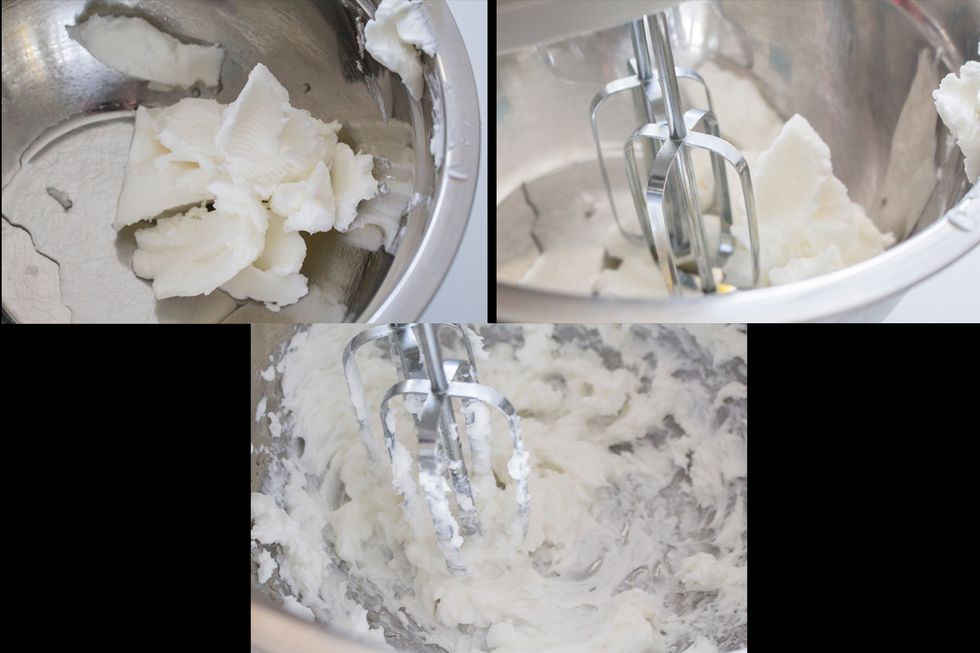 Beat 1/2 cup unsalted butter at room temperature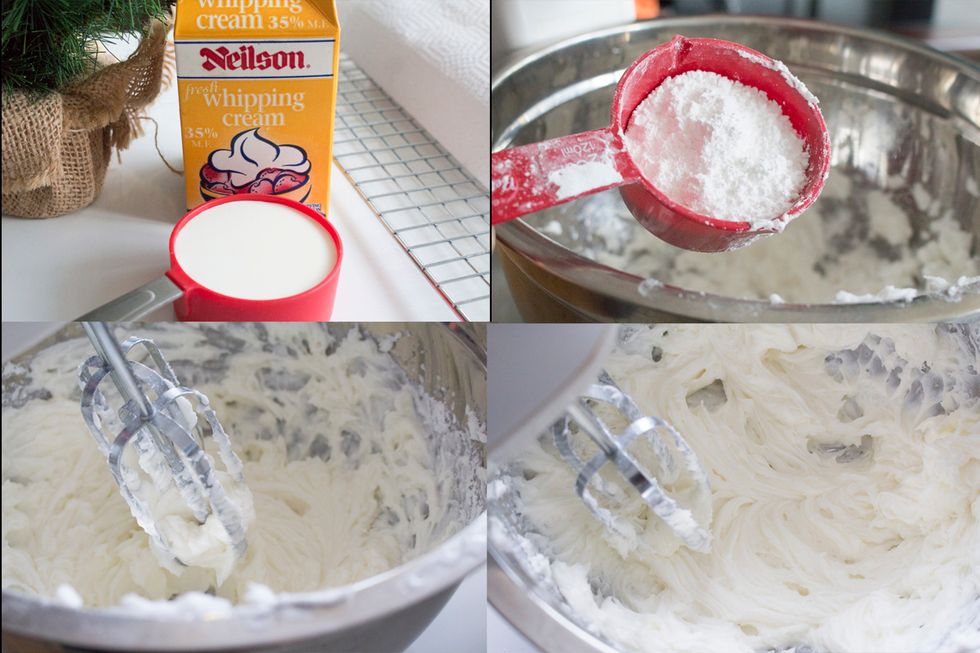 Alternate between adding 1 cup whipping cream to your butter, and 1.5 cups of icing sugar (add each in halves, beating between additions).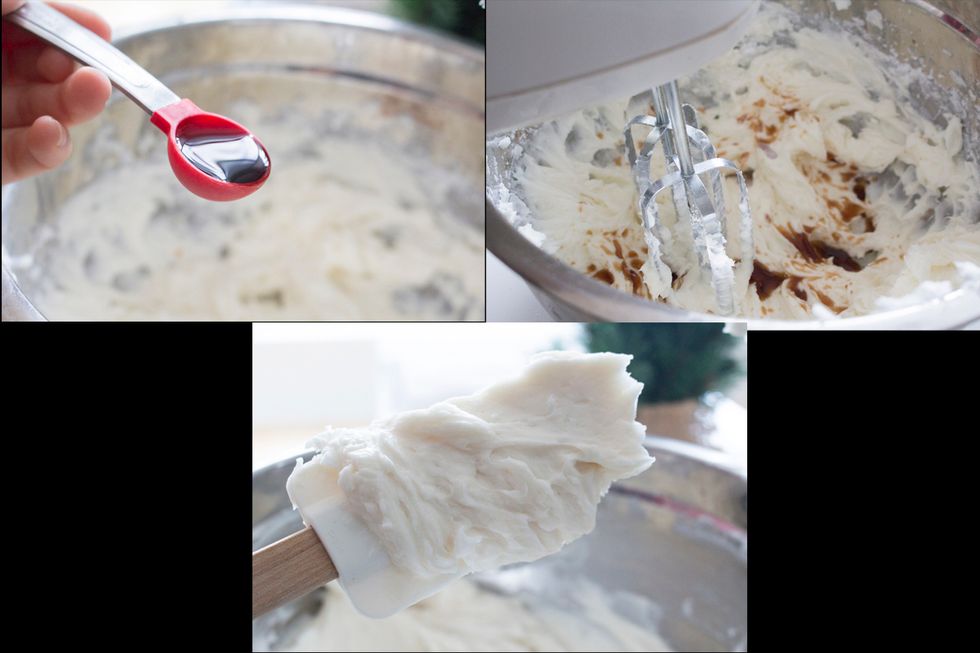 Add 1/2 tsp vanilla, and beat the mixture with electrical hand mixer.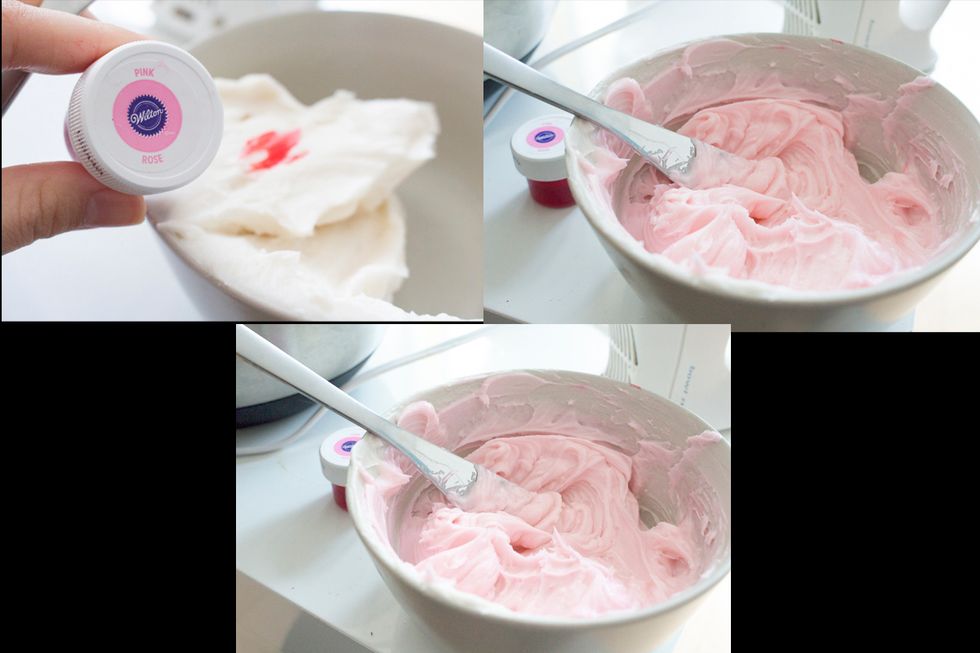 Add food colouring to your icing. Here I use food colouring gel, which you require less to achieve desired colour.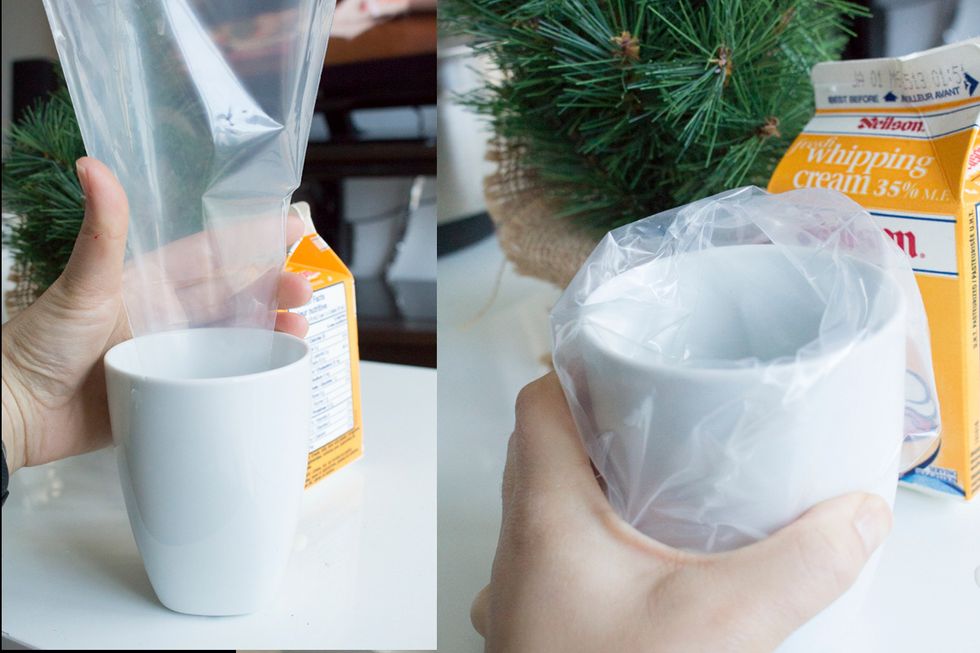 Next, transfer your icing into an icing bag! One technique I like to use is put the piping bag over a mug, and then transfer. Its a lot easier.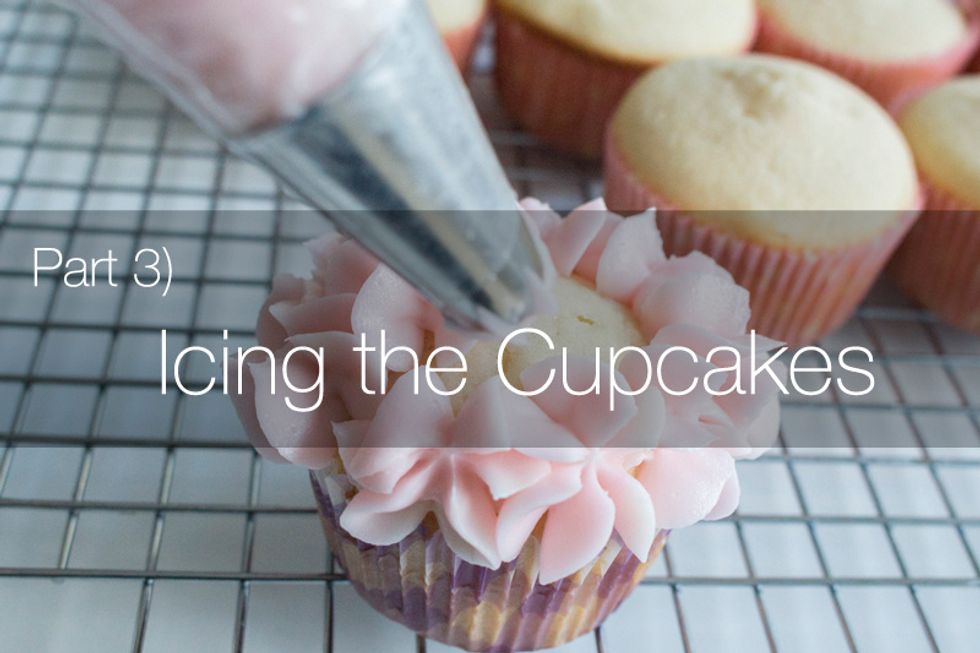 Original tutorial here: http://annezca.blogspot.ca/2015/11/buttercream-hydrangea-cupcakes.html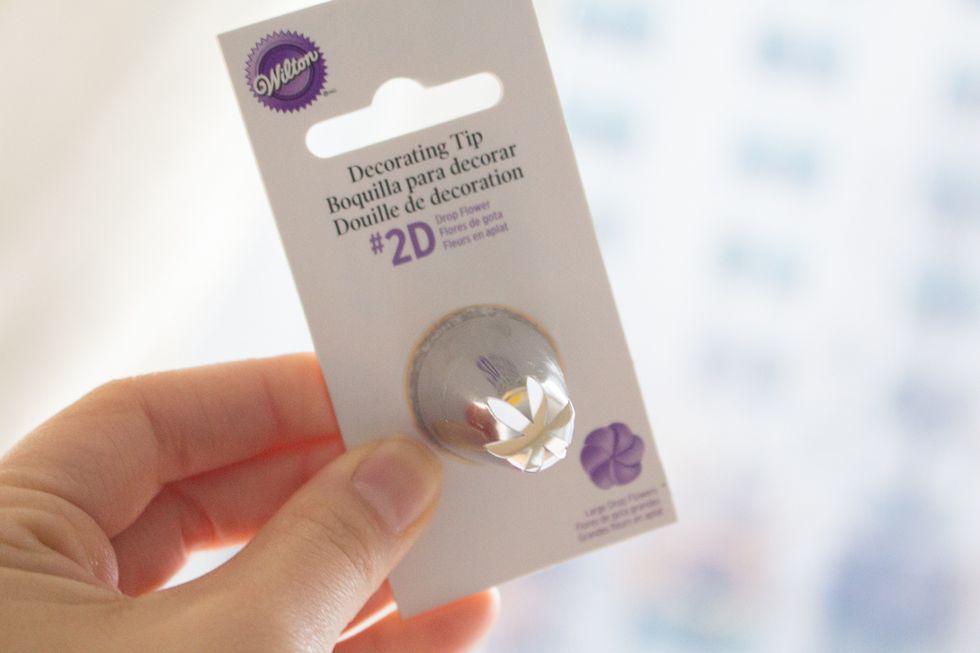 For this step you need a 2D Wilton Decorating Tip, or "Closed Star"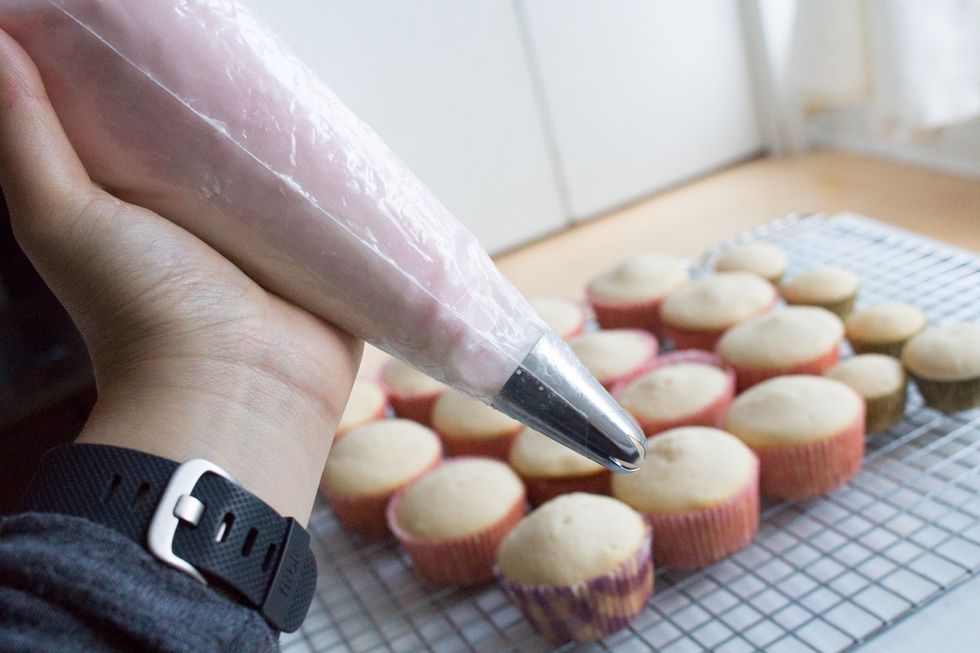 Have piping tip ready with your icing bag.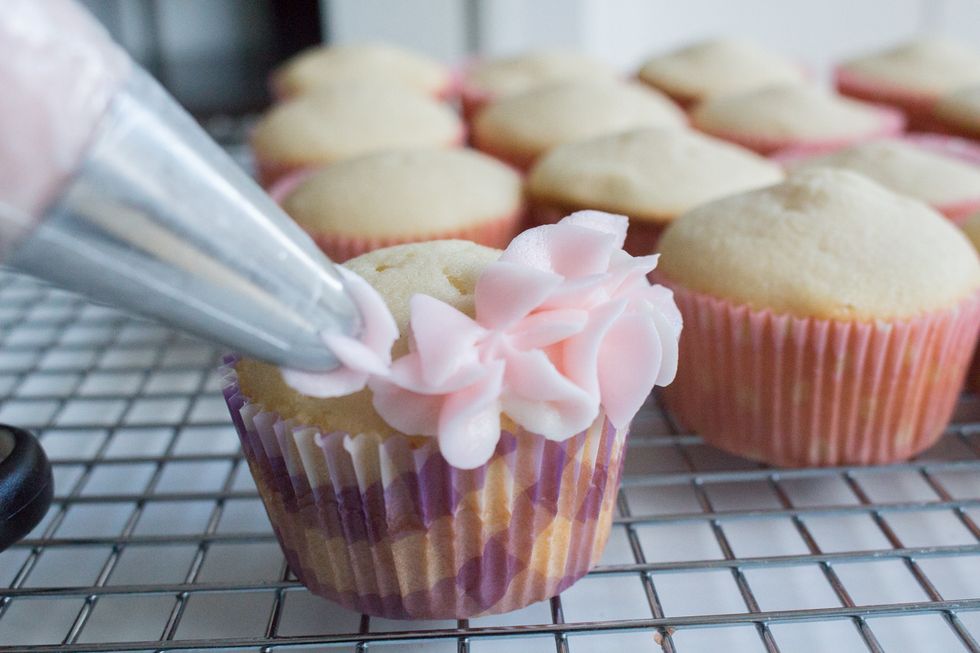 Start by piping the outer edges, and be generous with how much you add, allowing the flowerettes to droop a bit over the side. Pipe close together.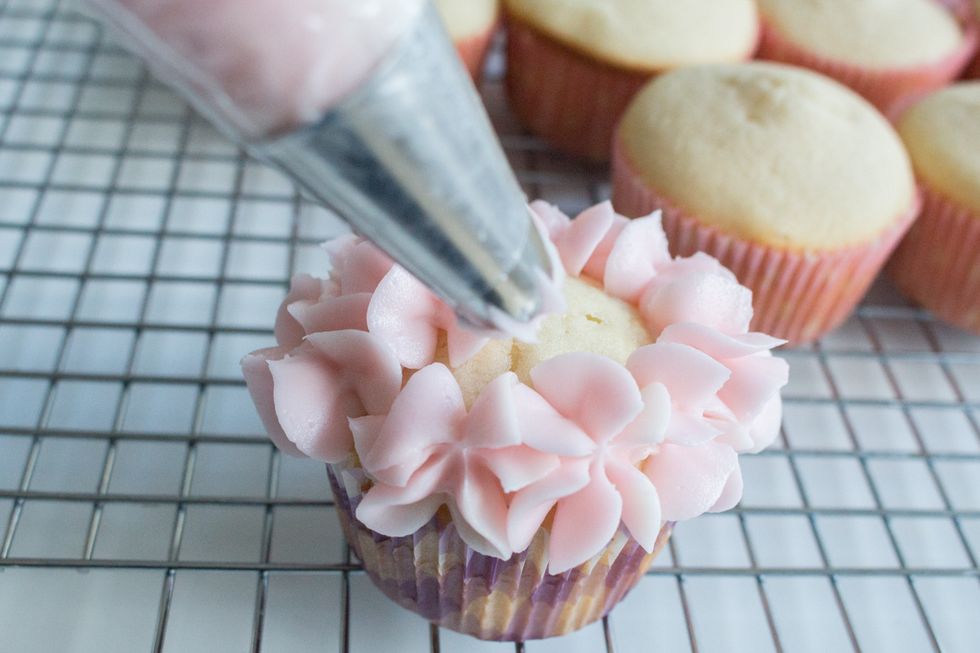 Once you are done the outer edge, start piping flowerettes on the inside, ensure you pipe the flowerettes very close together!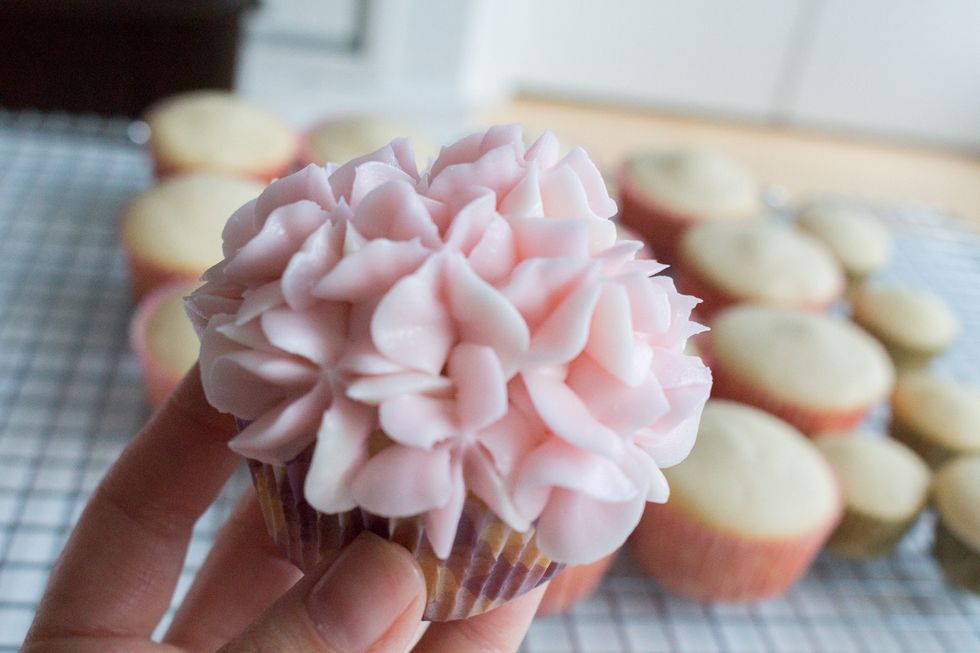 And voila you are done! For more pictures: http://annezca.blogspot.ca/2015/11/buttercream-hydrangea-cupcakes.html
1.5c All-Purpose Flour [cupcake]
1.0c Granulated Sugar [cupcake]
1.5tsp baking powder [cupcake]
0.0tsp salt [cupcake]
0.0c unsalted butter, room temperature [cupcake]
1.0c milk [cupcake]
2.0 eggs [cupcake]
1.0tsp vanilla extract [cupcake]
0.5c unsalted butter, room temp [icing]
1.5c icing sugar [frosting]
0.0c whipping cream [frosting]
1.0tsp vanilla [frosting]
1.0 2D Wilton Icing Tip [closed star]
Annie Ai
Canadian girl that loves travel, dance, cooking and baking! I used to eat out a lot before I realized homemade was easy, fun & MORE delicious to do!