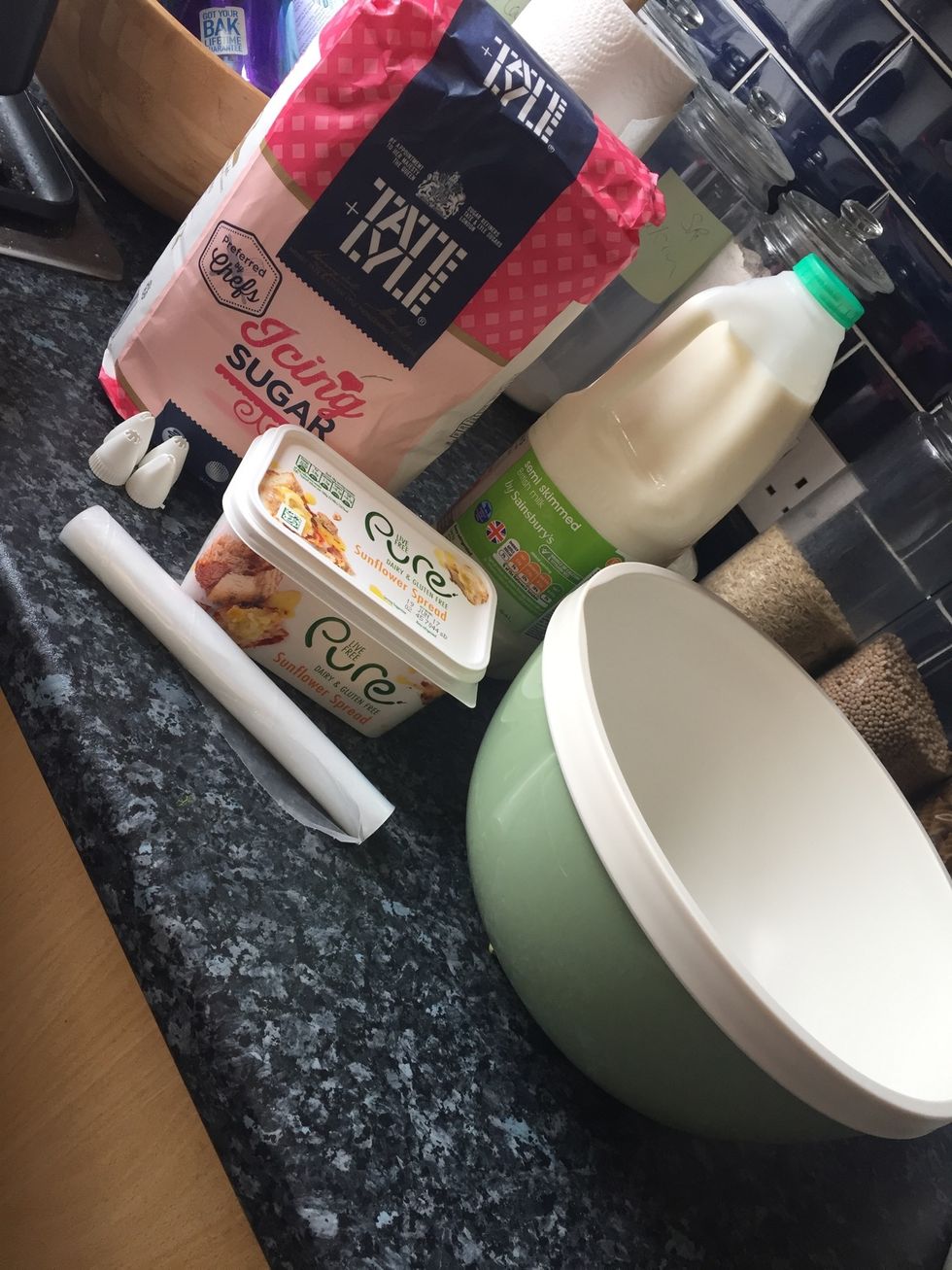 You will need 140g butter, 280g icing sugar and 1-2 tbs milk! You can also have pipping bags to decorate your cupcakes with as well!
Put in your butter with half of your sieved iceing sugar. Mix until smooth and add the other half in!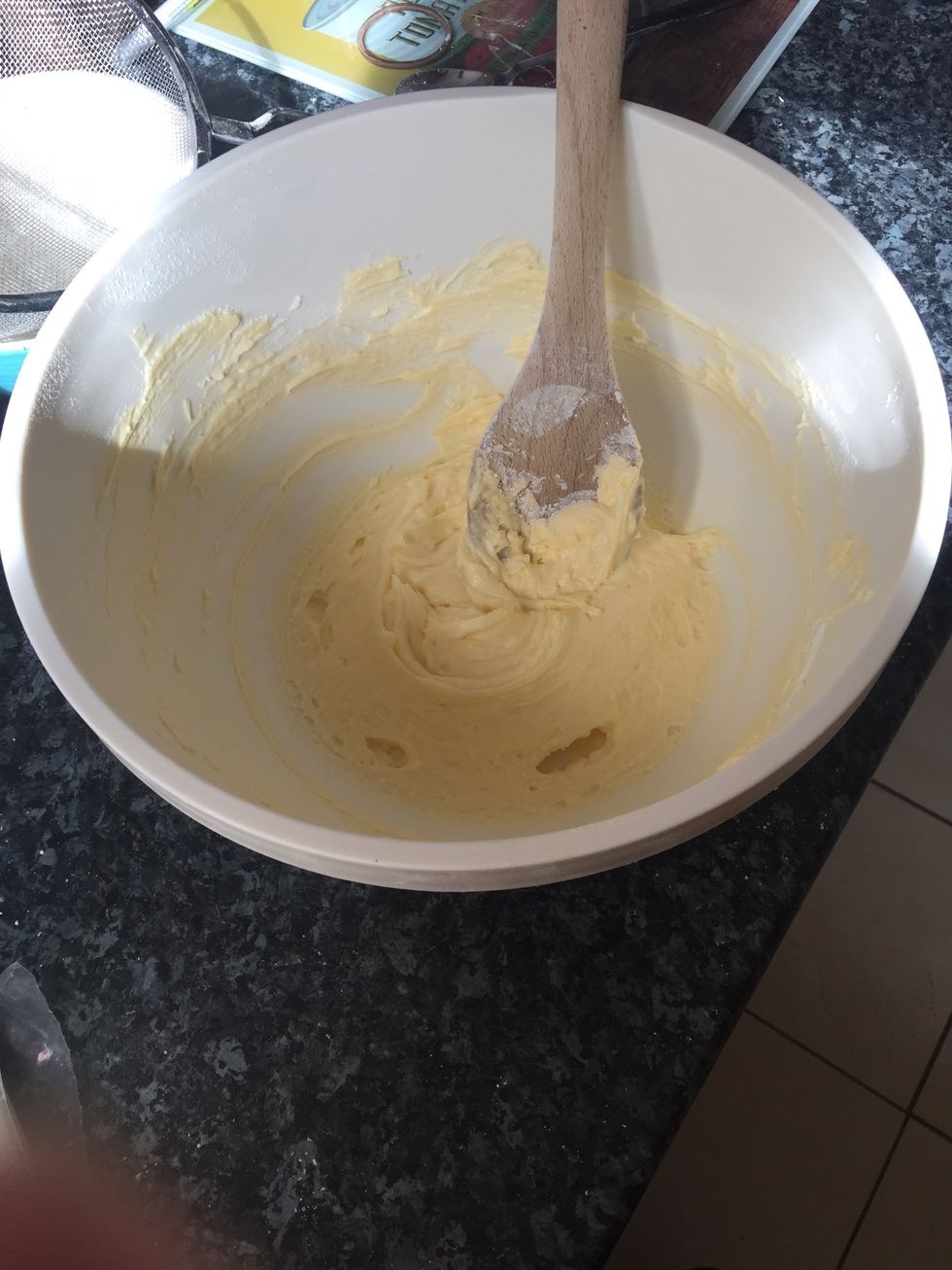 It should look like this when all of the icing sugar is mixed in! If it's necessary then you can add in milk but only if it's dry, but if I was you I would put in 1-2 tbs of icing sugar in as well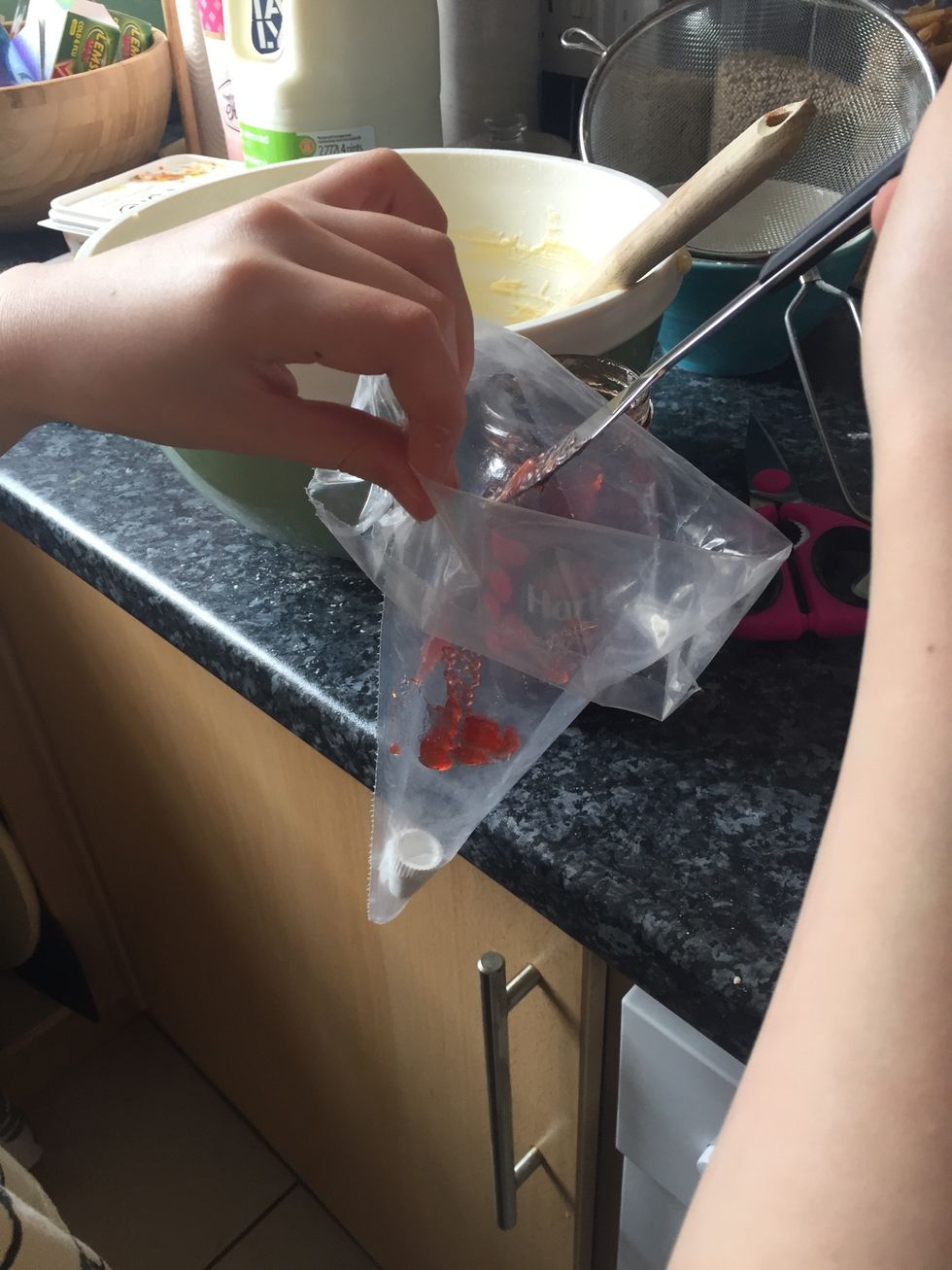 Next you can put jam around your icing bags if you want so that when you pipe it out you will have bits of jam in your butter icing!!! When you put jam in it you can put the icing in the same bag 😄
I forgot to put in extra icing sugar so they went quite badly 😂😂 but enjoy?!?!?!
The creator of this guide has not included ingredients