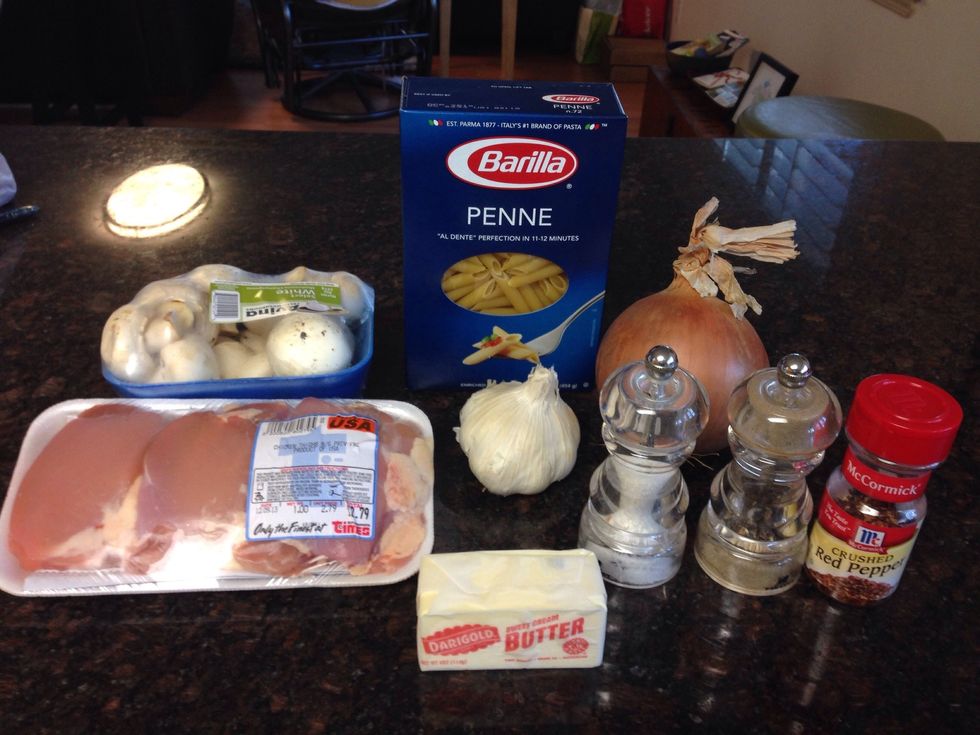 Here are all of the ingredients you will need.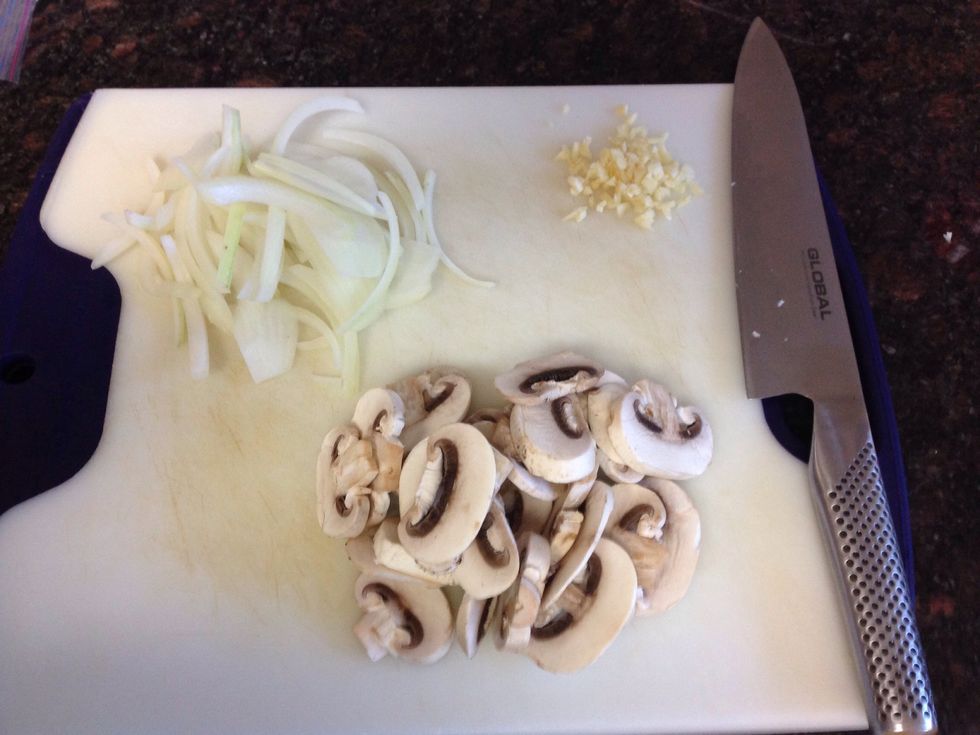 Start by slicing your onions and mushrooms and mincing your garlic. Set those aside on a plate for later.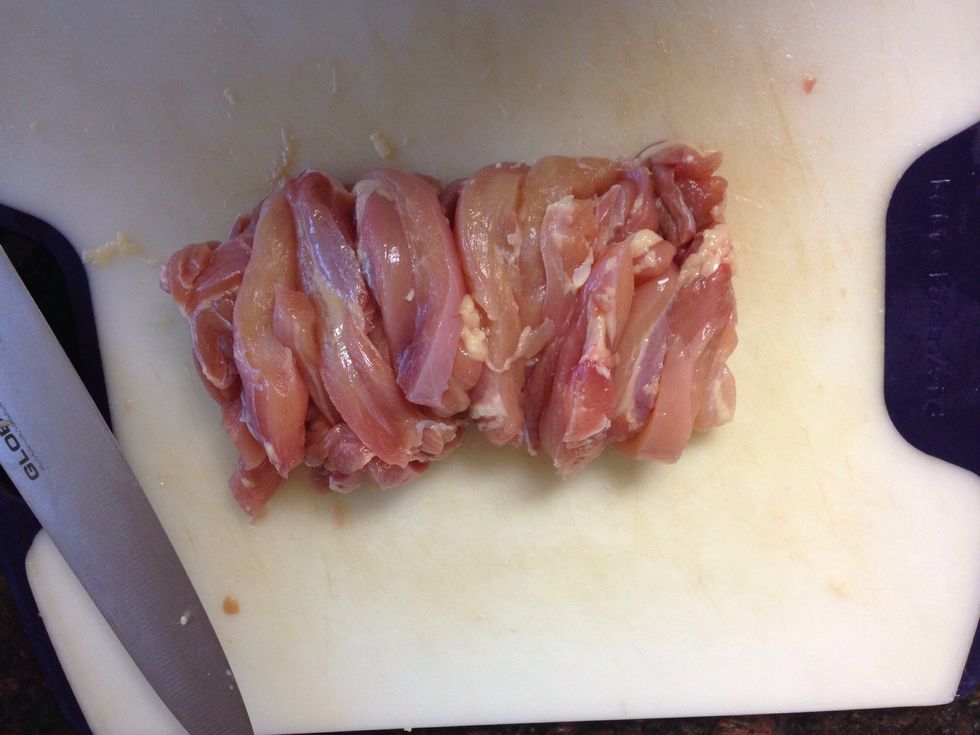 Trim of any excess fat from your chicken and slice it up. This is when you should start boiling your pasta water.
Heat up a pot to about medium heat and add your butter, garlic, chili flakes, and chicken.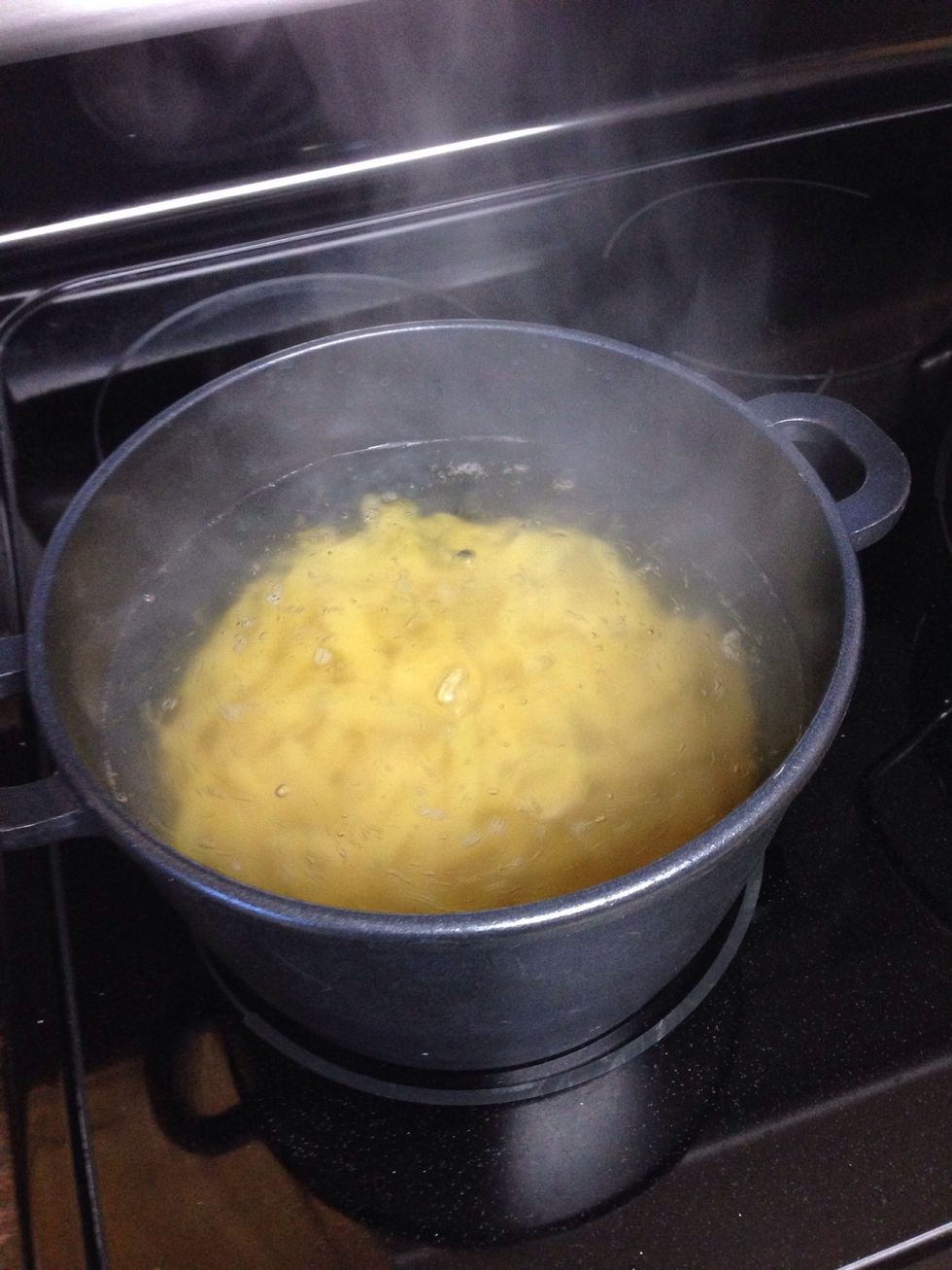 When your water is boiling add some salt and pour in your pasta.
When your chicken is fully cooked add your onions and mushrooms.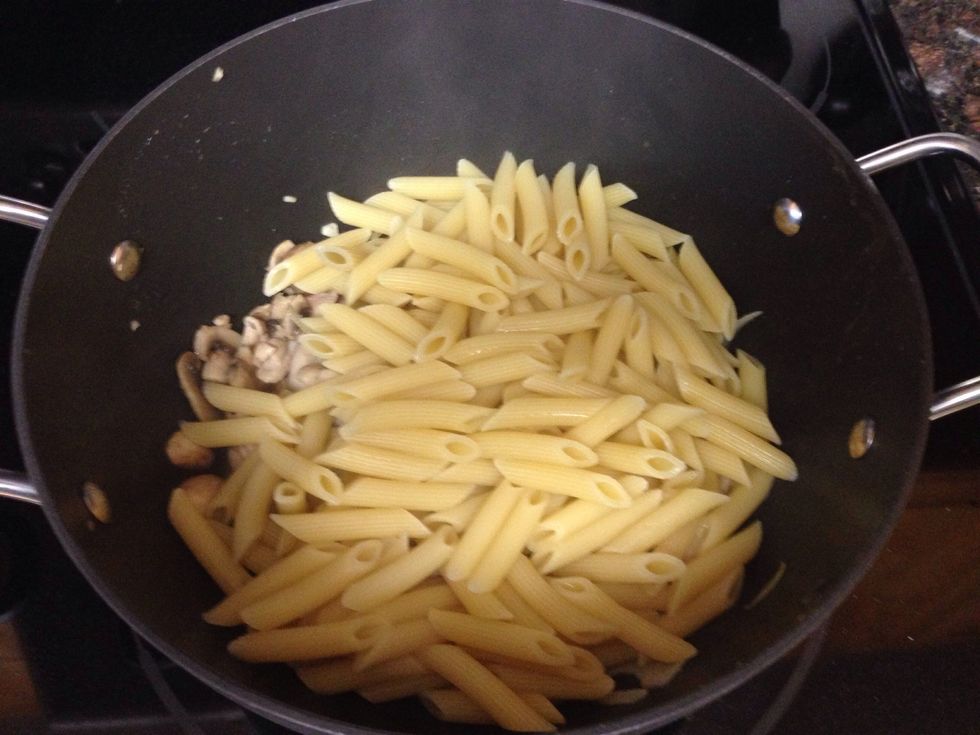 After your pasta has been cooking for about 11 minutes drain and combine it with your pot of chicken and vegetables.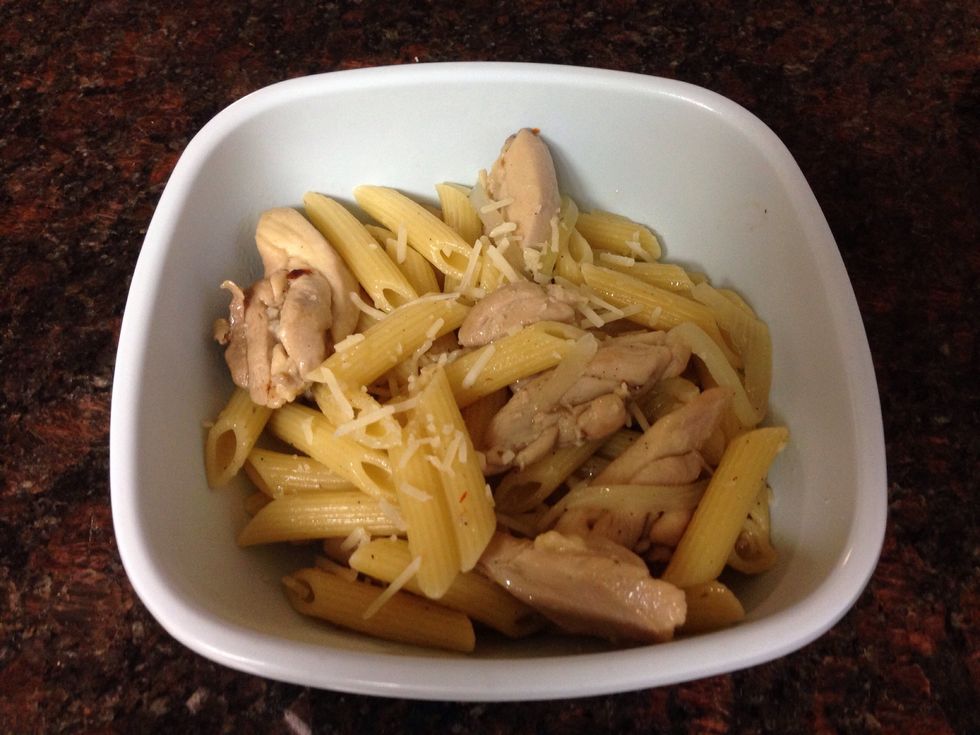 Now your penne pasta is finished and can be served. I like to garnish with a little Parmesan cheese. Hope you enjoy!
1/2lb Penne Pasta
3.0 Chicken Thighs
1/3 Onion
1.0lb Mushrooms
1.0 Garlic clove
1/2tsp Red Chili Flakes (optional)
Salt and Pepper
1.0Tbsp Butter