Make Burritt Room's Mezcal & Port Ice Cocktail
73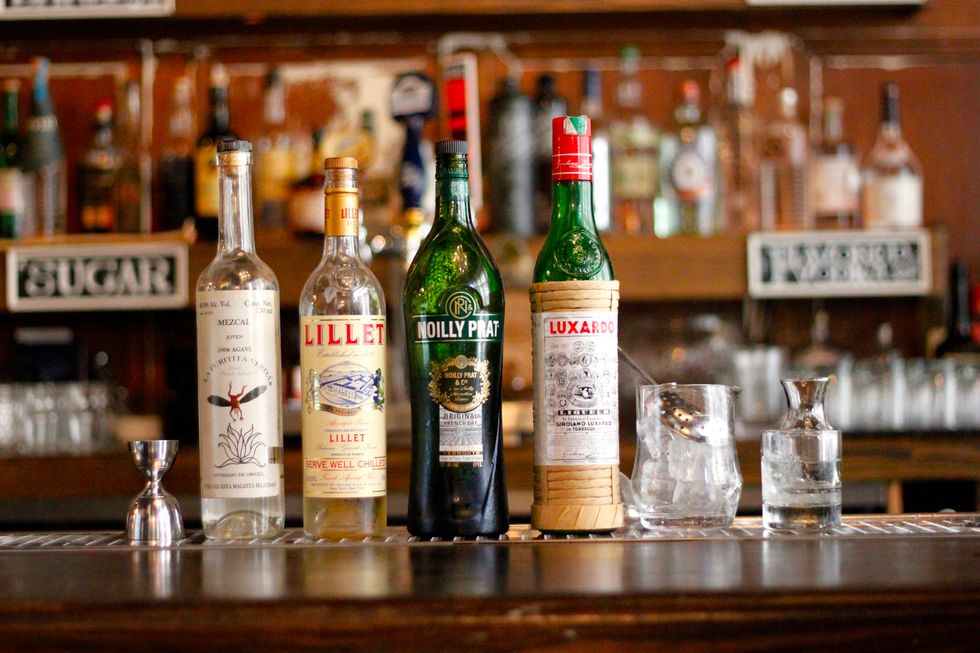 Gather your supplies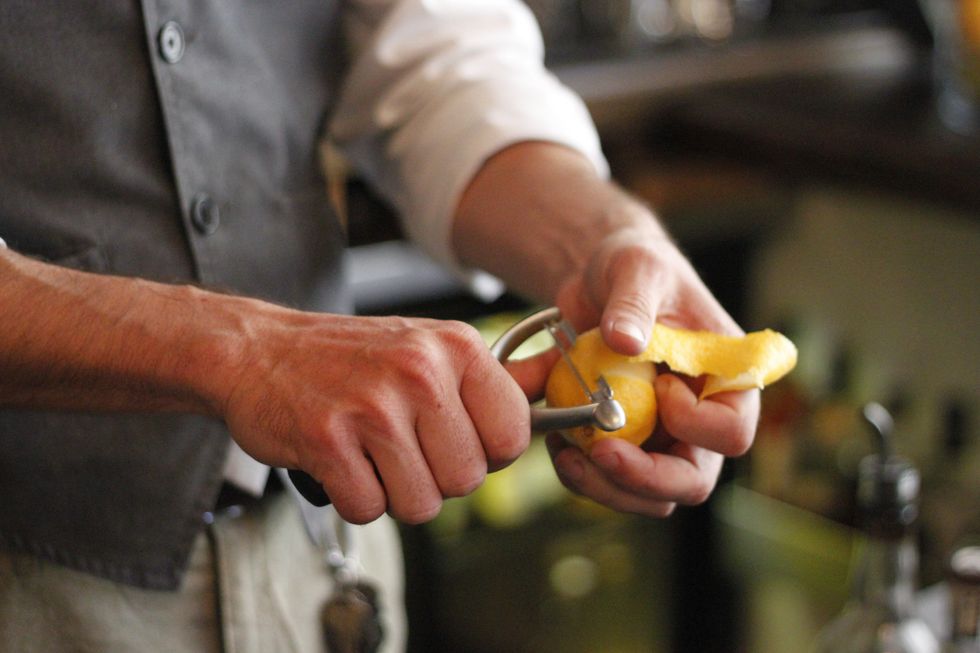 Prep your lemon twist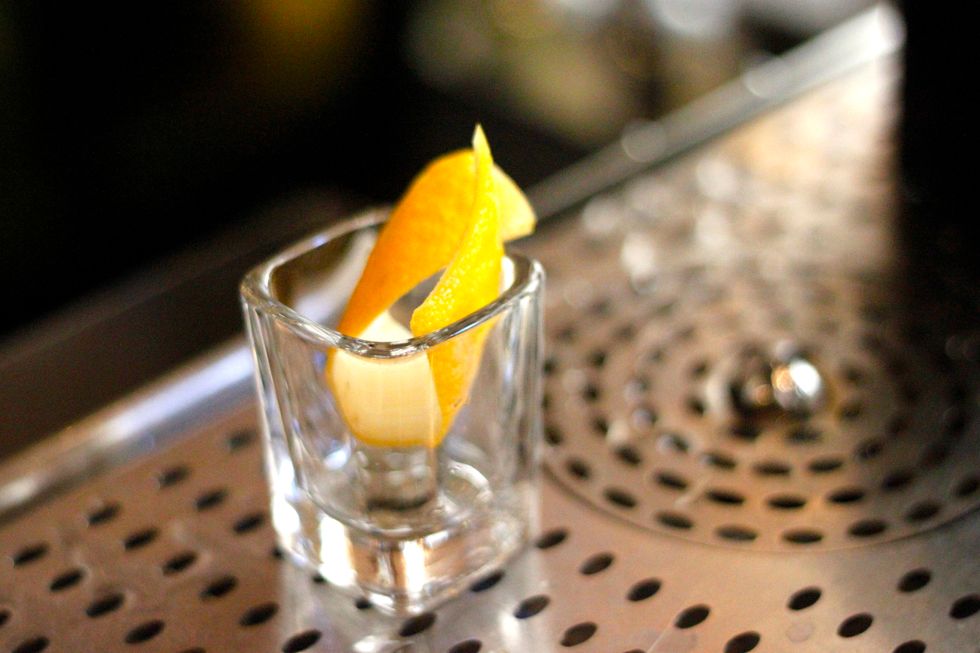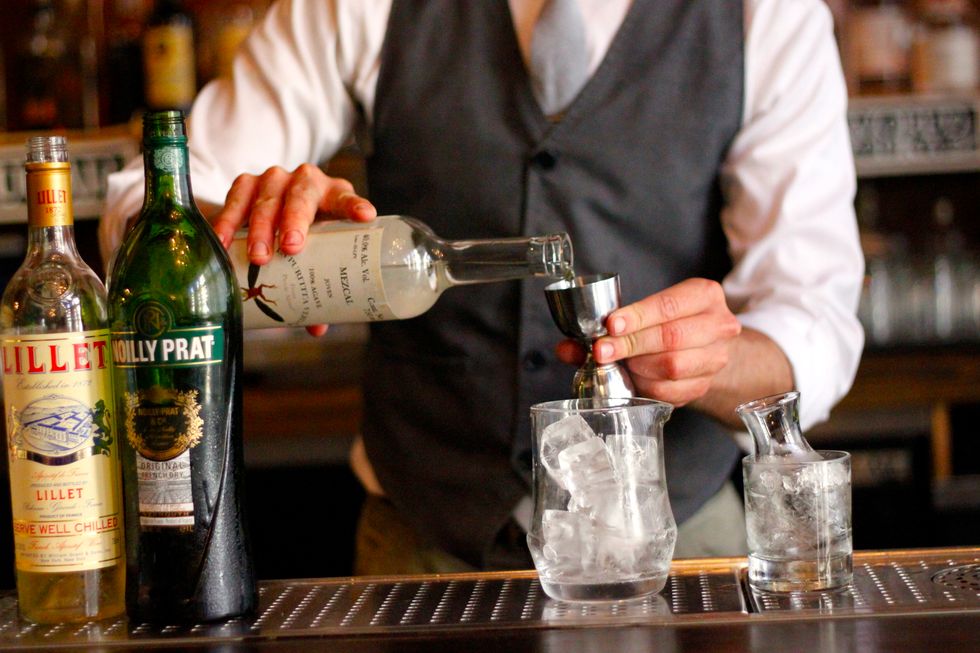 First add 1 oz. Pierde Almas La Puritita Verdá Mezcal to a mixing glass with ice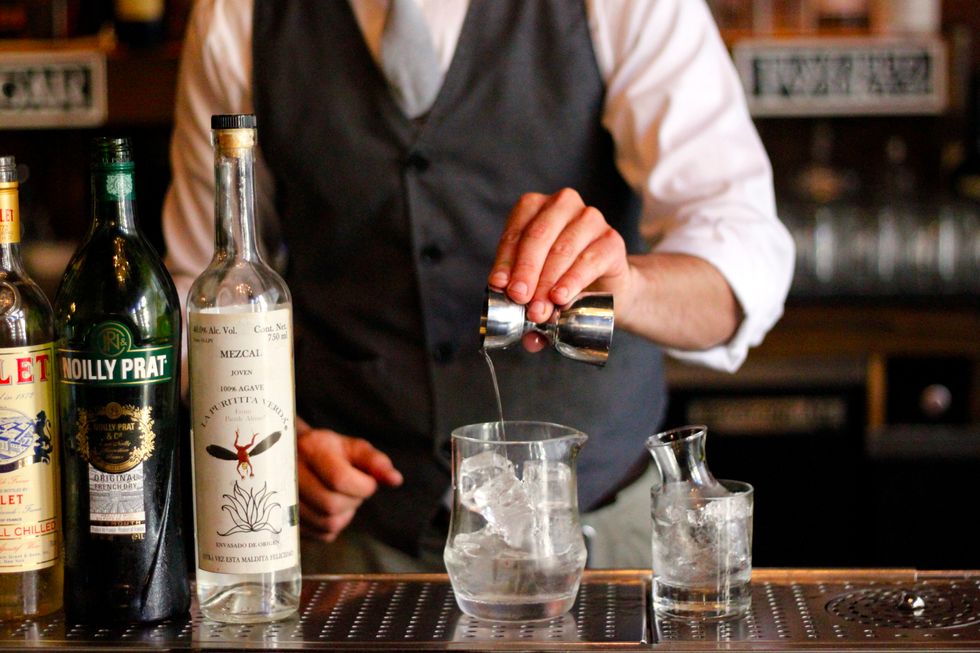 Then add .75 oz. Noilly Prat dry vermouth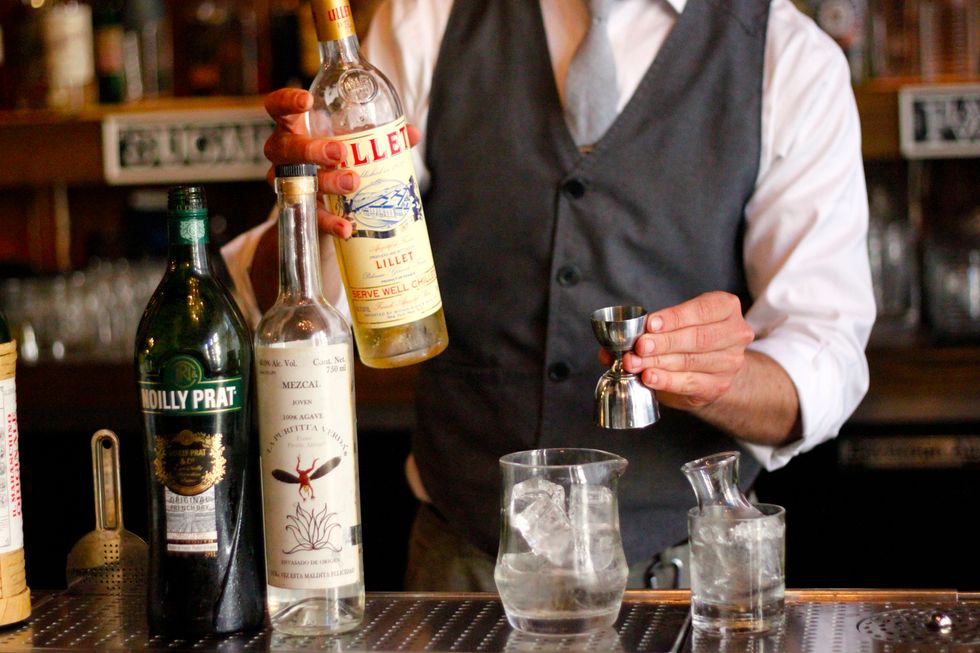 And .25 oz. Lillet Blanc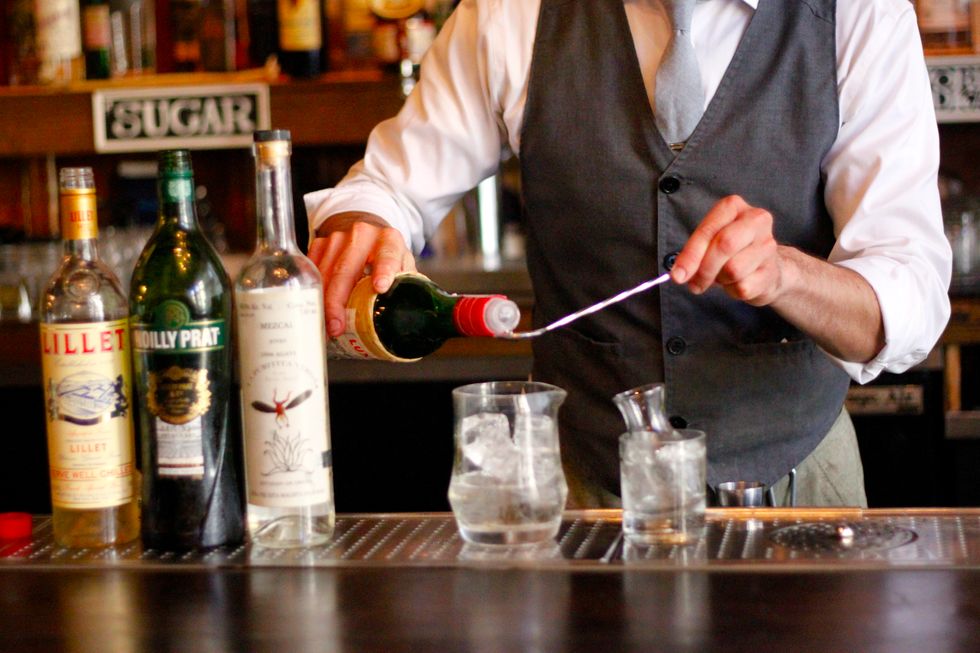 And a spoon of Luxardo Marascino liqueur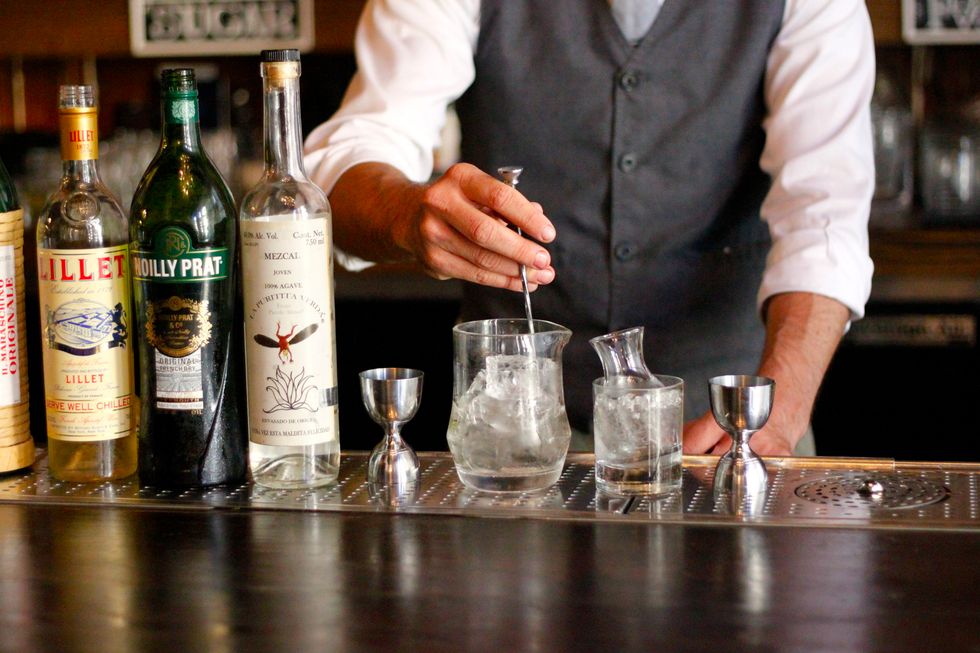 Stir for 30 seconds and prep a chilled side car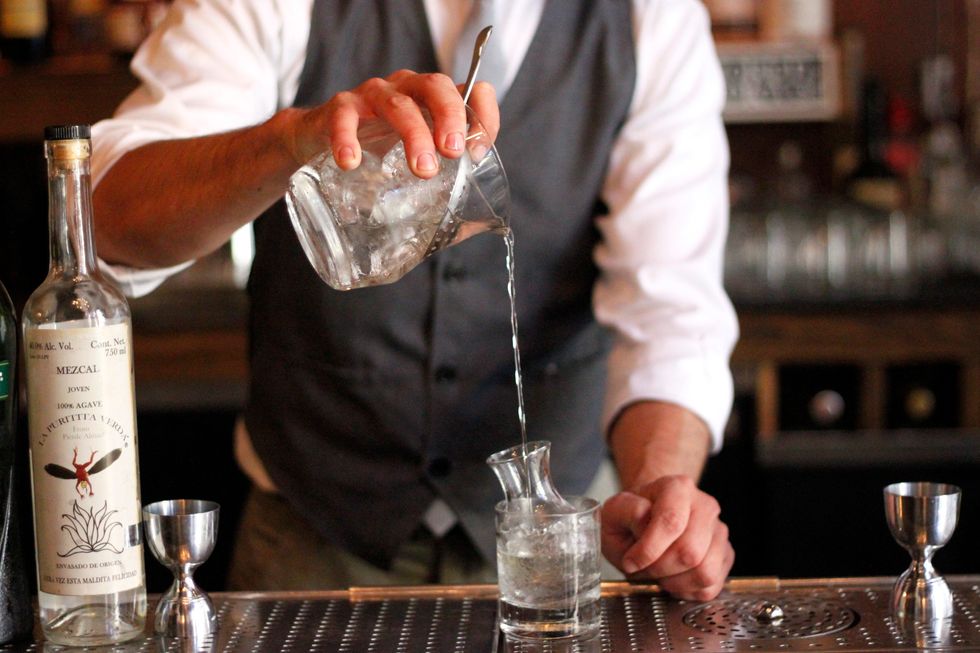 Strain and pour into the chilled sidecar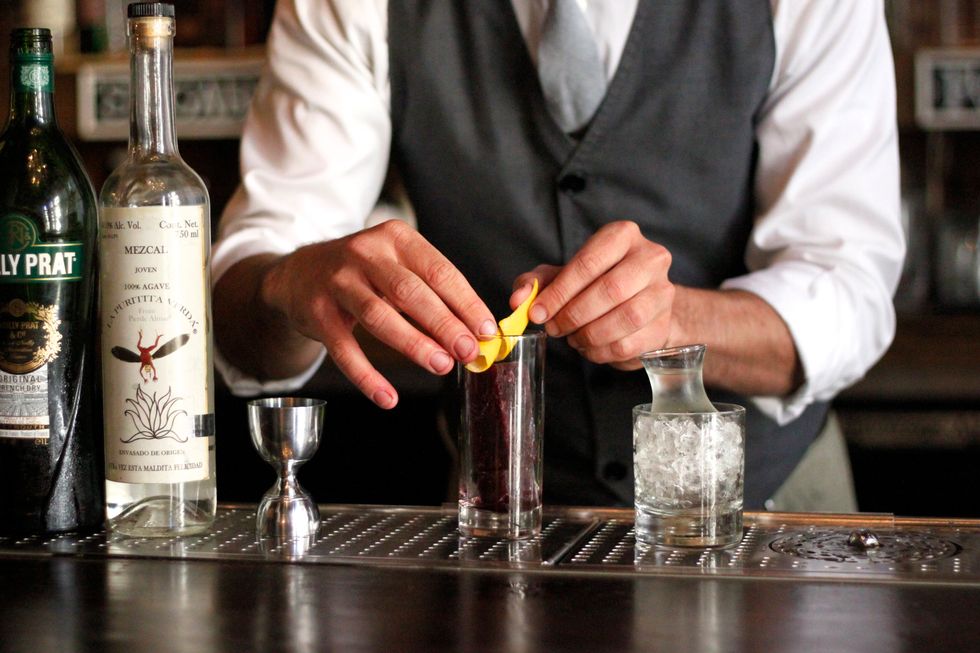 Add your port ice cube (port, white rum, mole bitters, and simple syrup heated in a saucepan. Light it on fire, reduce by half. Chill, add to tall ice cube mold) and lemon twist to a tall glass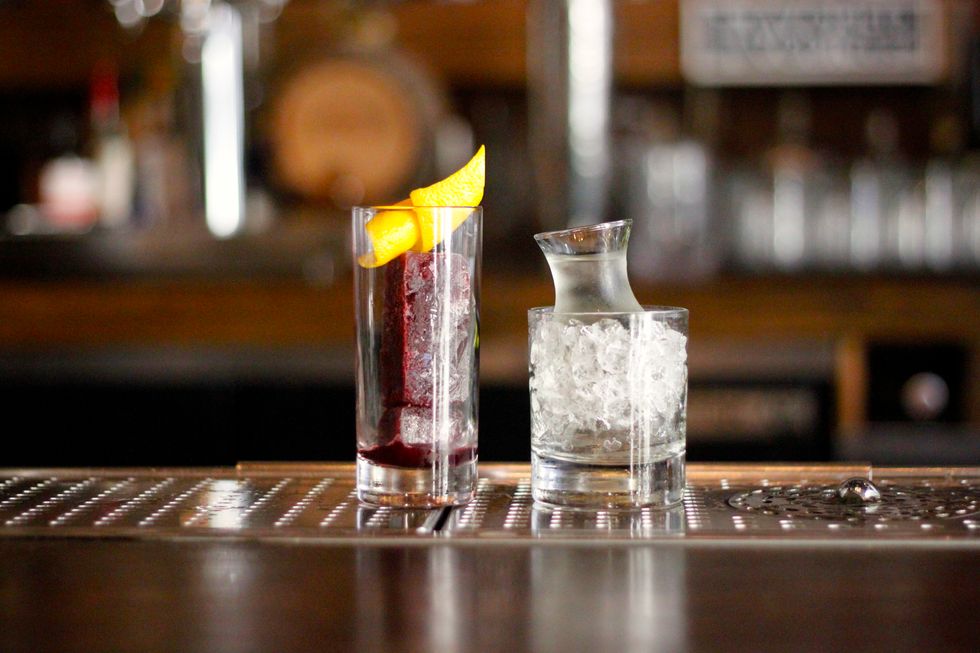 Pour half of the contents of the sidecar onto the port ice. Watch the drink get it's namesake chameleon-like coloring as the drink changes from clear to garnet as the port ice melts.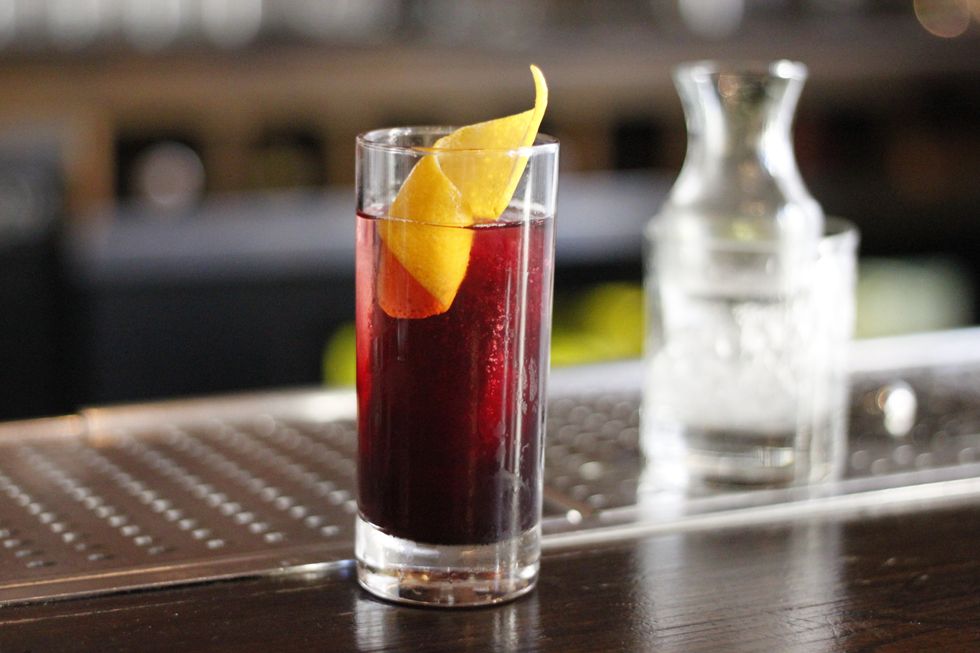 Drink and enjoy!
0.0oz Lillet blanc
0.0oz Noilly Prat dry vermouth
1.0 Bar spoon Luxardo Marascino liqueur
1.0 Cocktail mixing glass & strainer
1.0 Sidecar & regular glass with ice
1.0 Collins glass
1.0 Lemon twist
1.0 Port ice cube
1.0c Ice to chill cocktail
1.0oz Pierde Almas La Puritita Verdá Mezcal
Burritt Room & Tavern
Restaurant + bar located inside Mystic Hotel offering specialty craft cocktails and a menu of American Tavern-inspired cuisine in a retro-style setting.