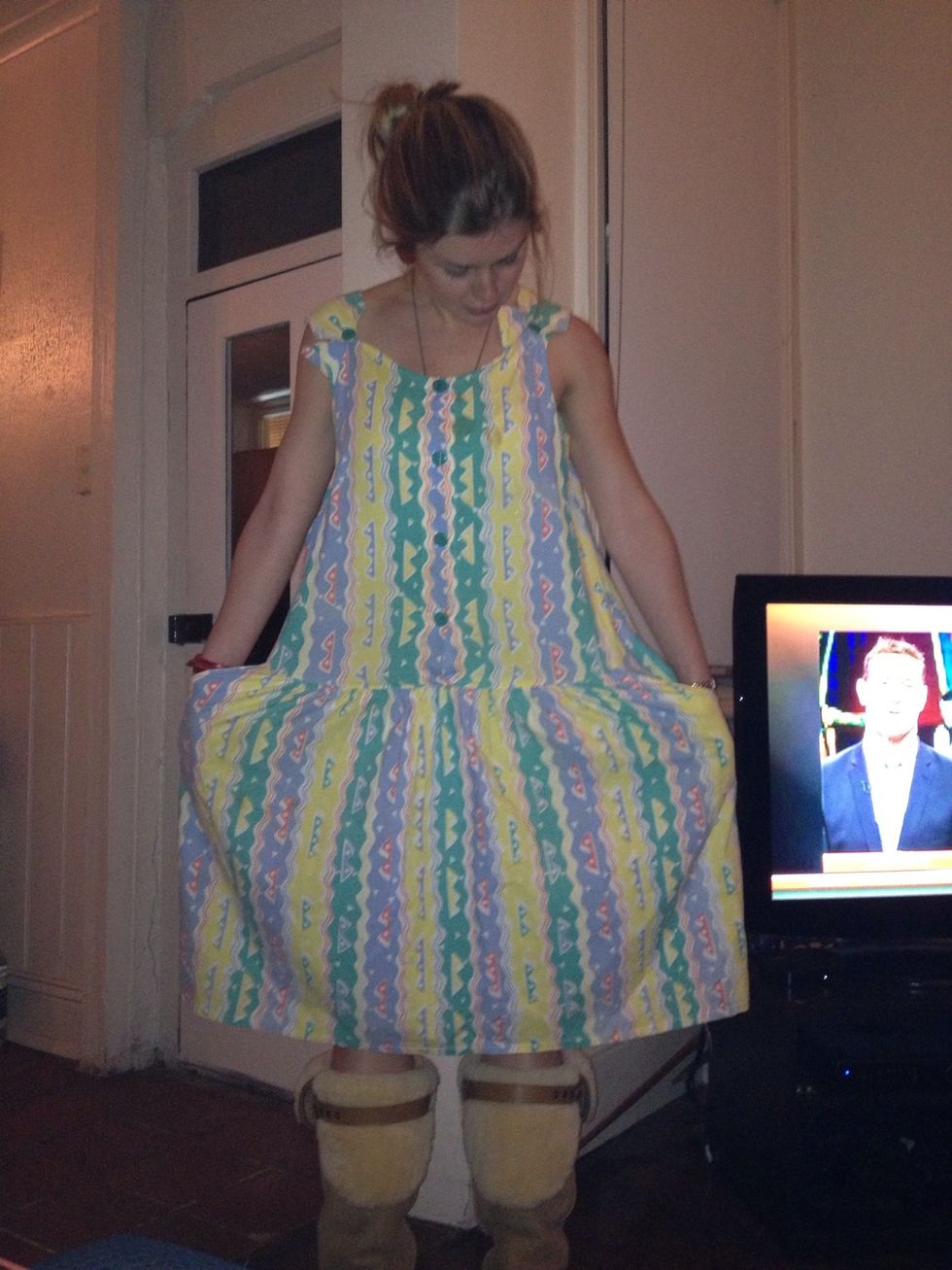 If you have a dress that you like the fabric of but don't think you will wear, don't despair, it can be transformed and enjoyed in a different form!
Unpick the dress and iron flat. The skirt alone yields more than enough triangles in this dress
I used the tutorial at this blog http://www.glorioustreats.com/2012/06/how-to-make-a-fabric-bunting.html which involved a cardboard triangle template 6.5" across the base and 8.5" high.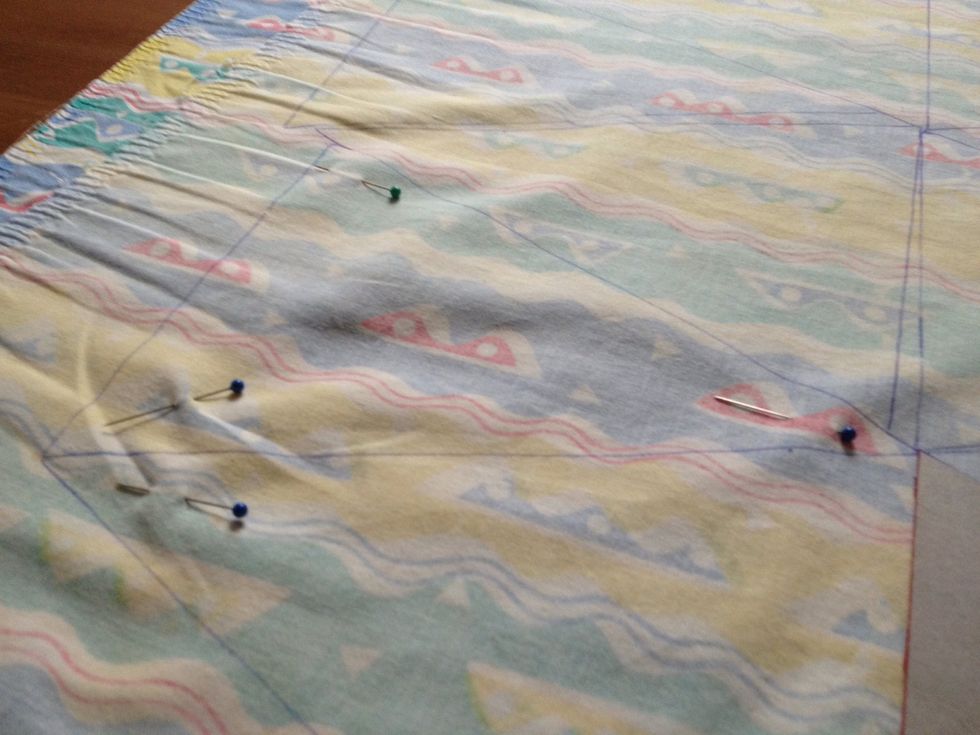 (This fabric is doubled over). Pin the triangles at their corners to hold when cutting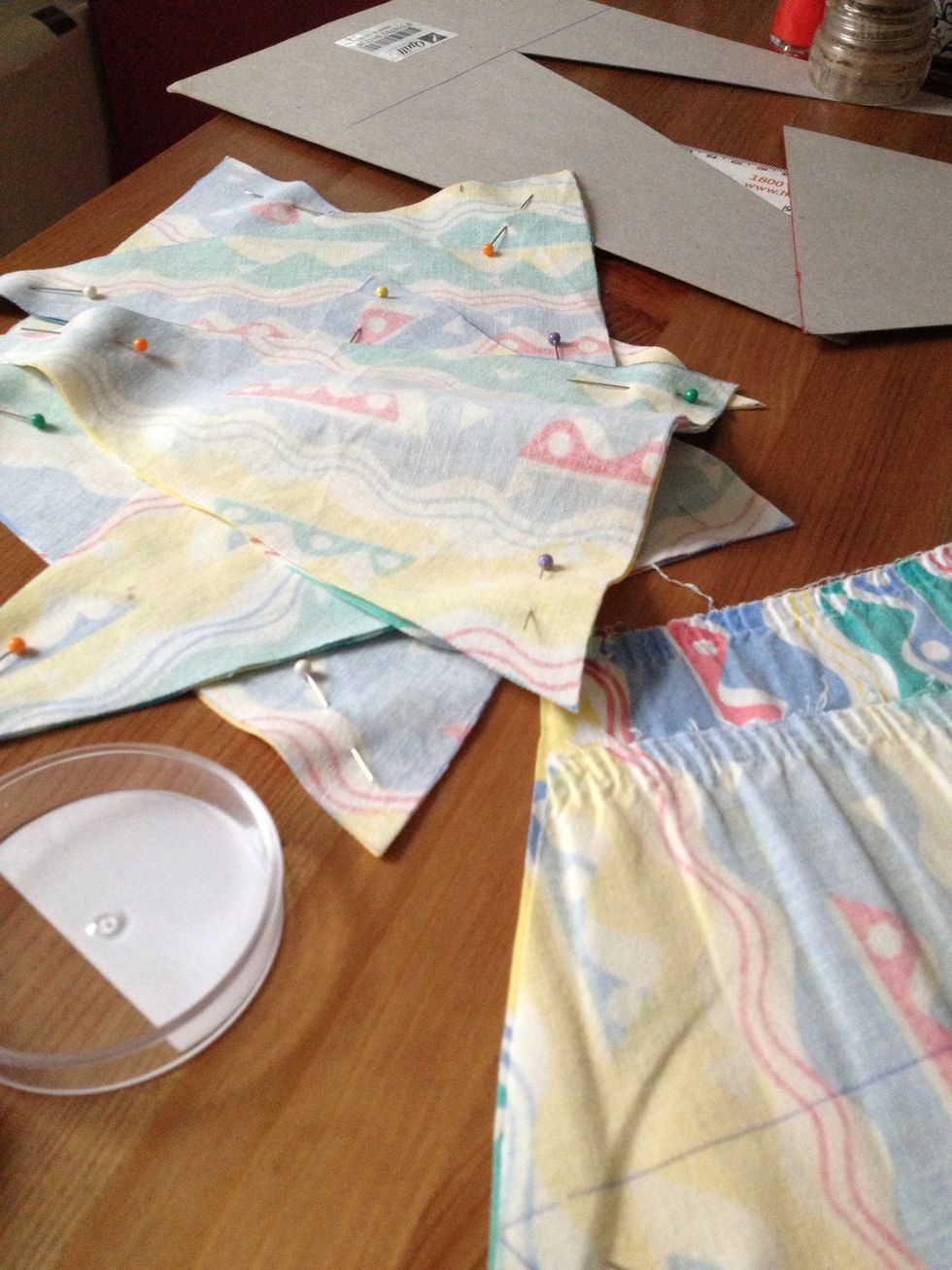 Cut! I got 18 triangle pairs out of the skirt block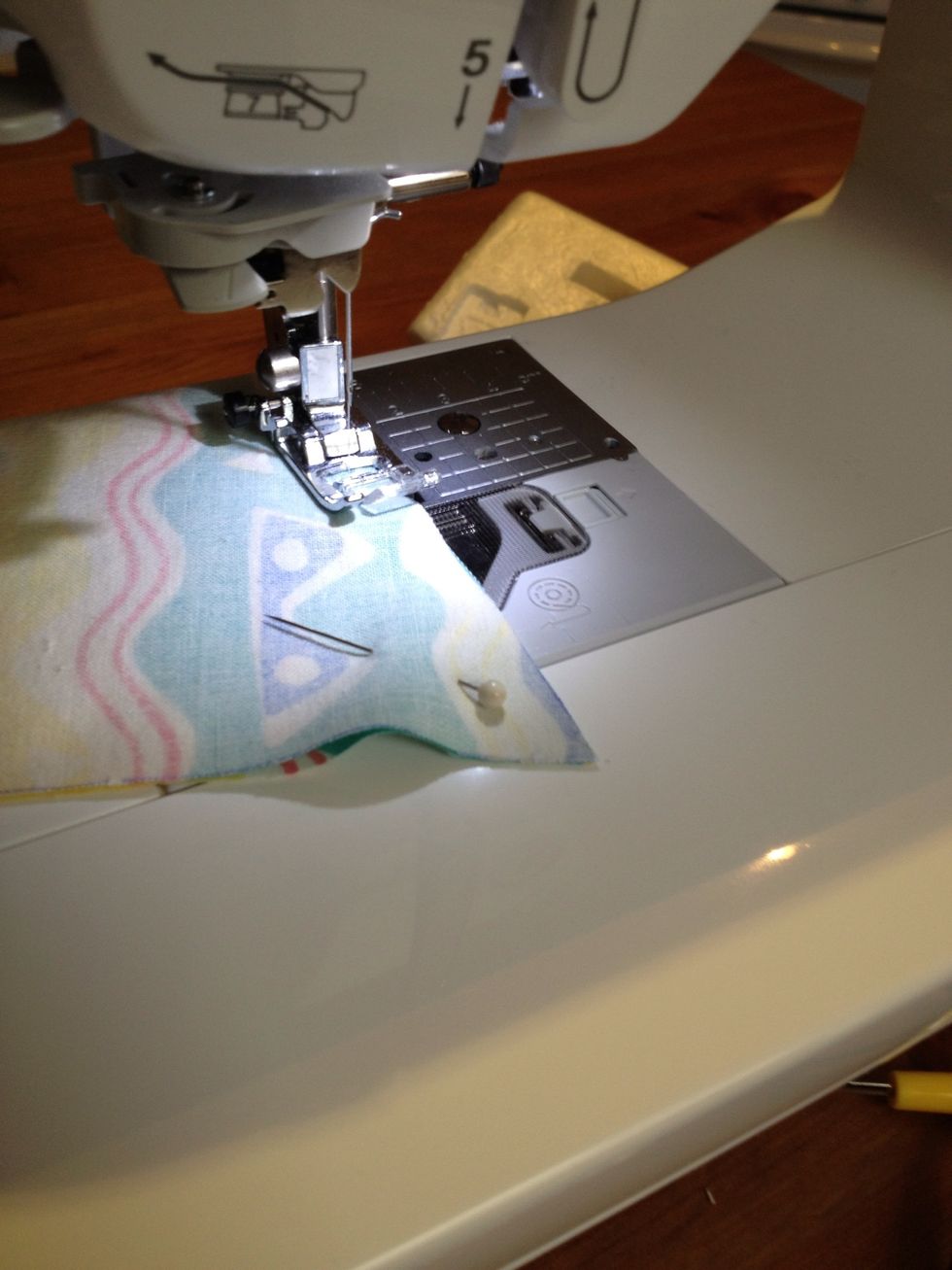 With right sides together sew down the long edges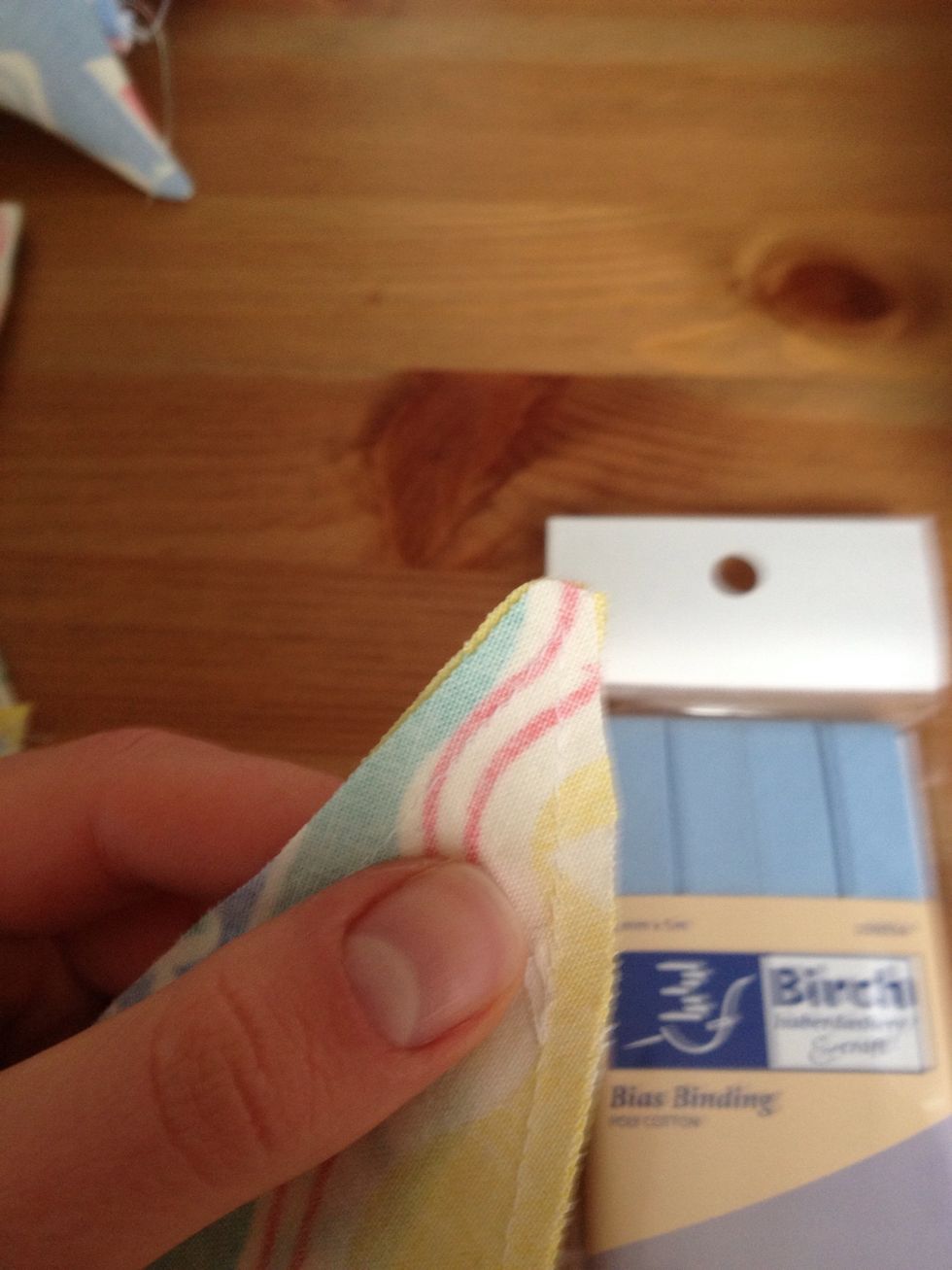 Trim the sharpest tip to debulk when turning inside out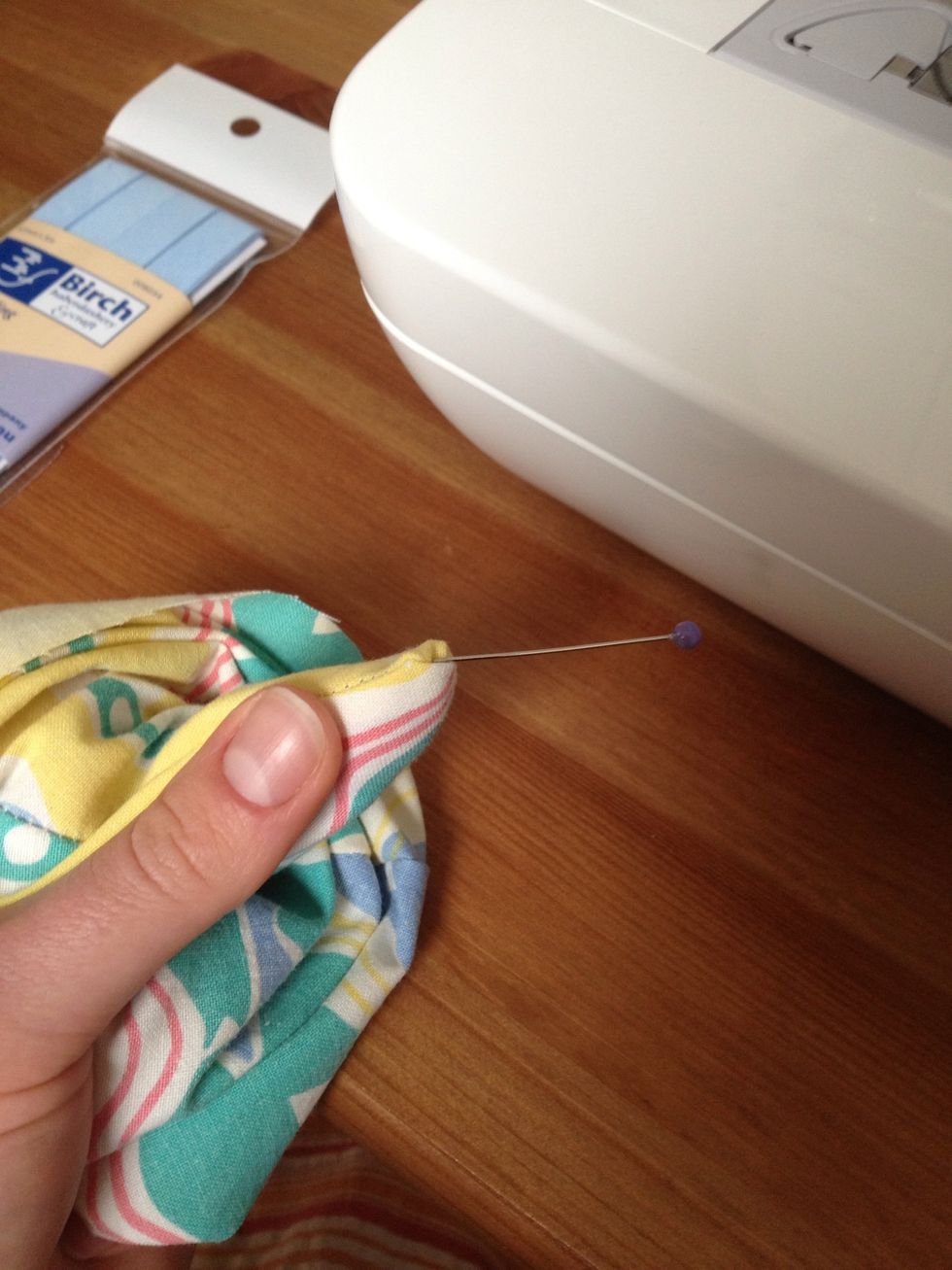 Turn inside out and use a pin to pick out the hard to get at tip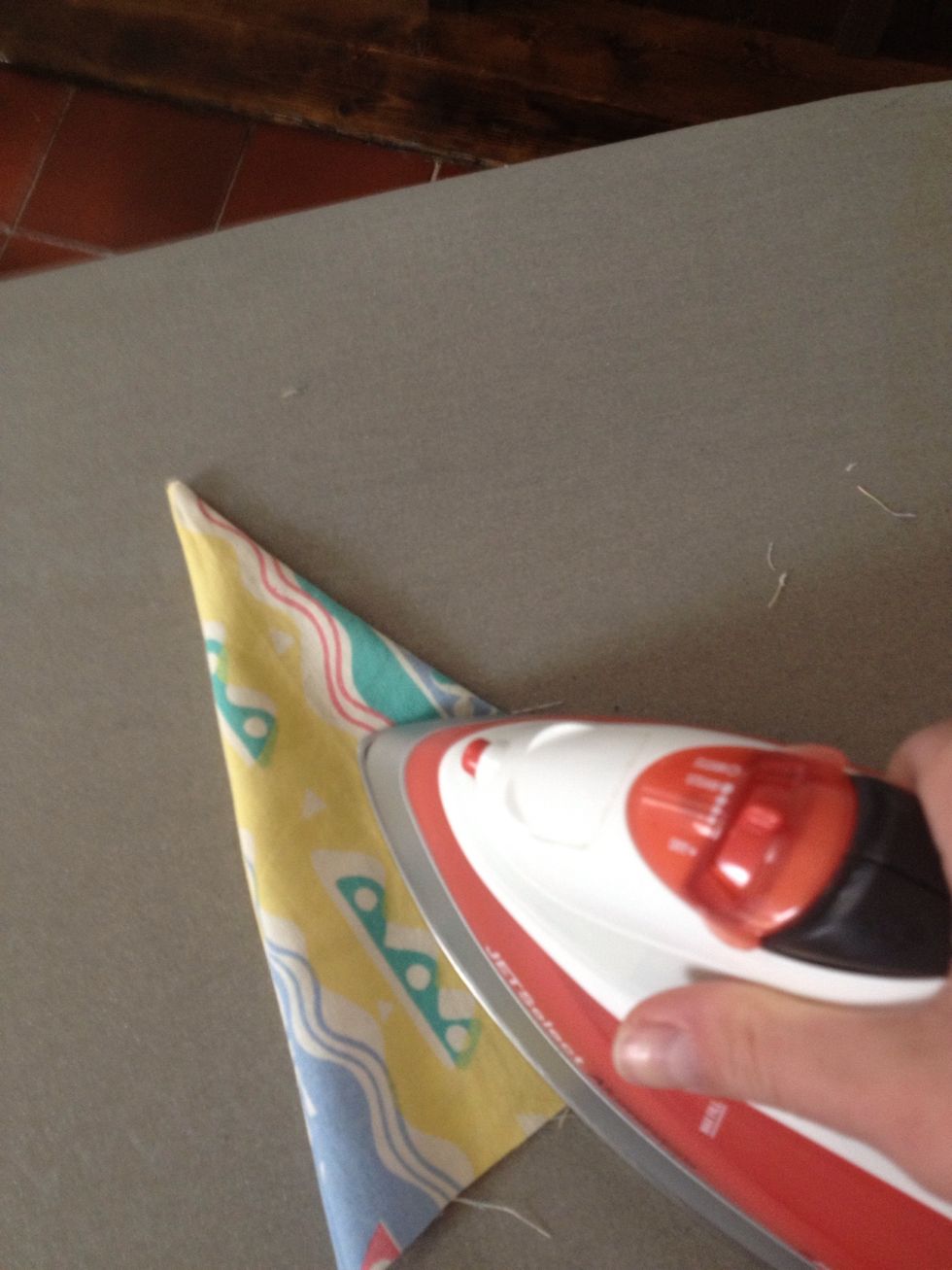 Iron ensuring that the sewn seams are right on the edges (making the flags as big as possible)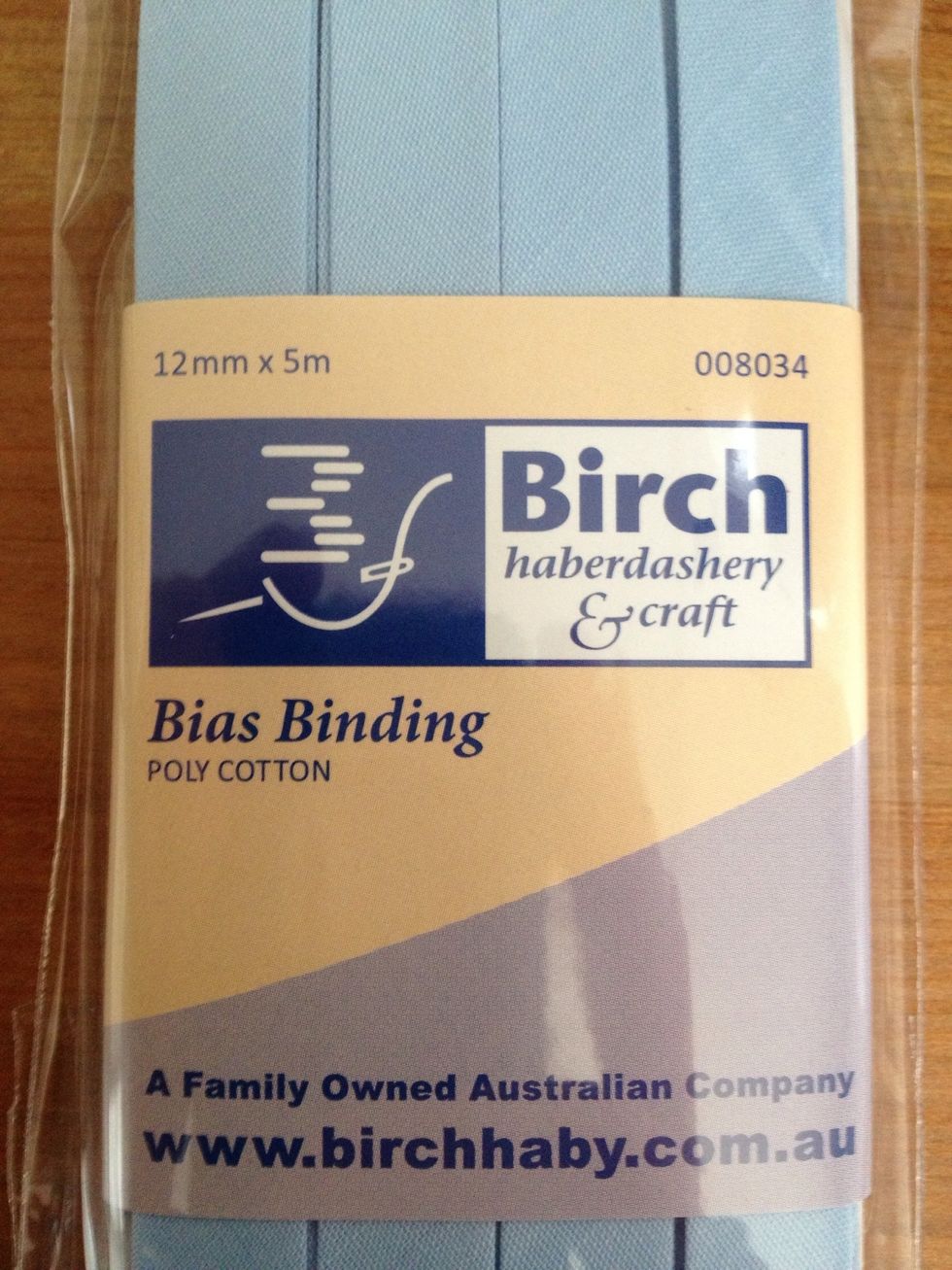 Now to join the flags together with the tape. I accidentally got the narrow type, feel free to go wider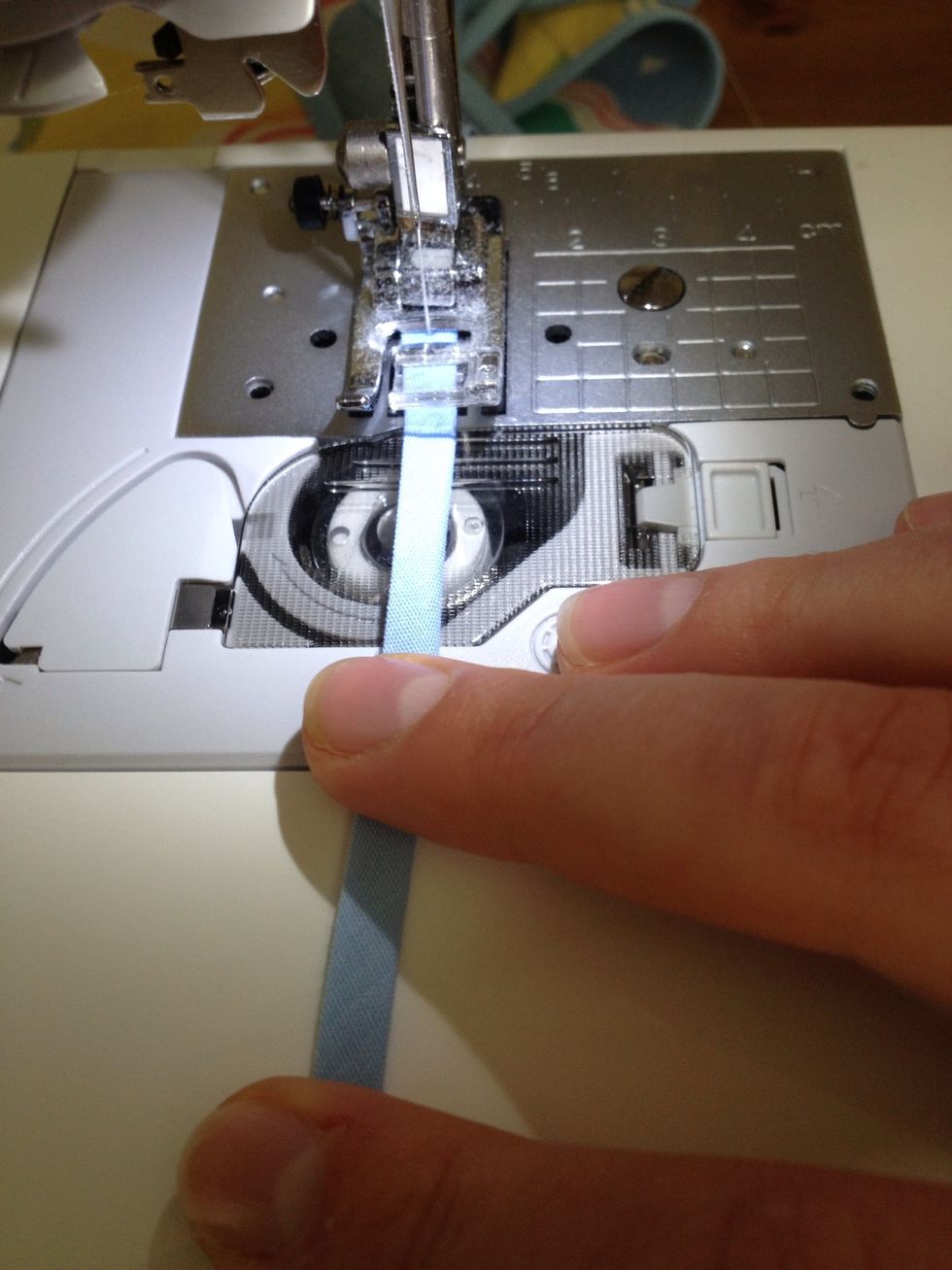 Double the tape over (with the hems inside) and sew together to make an end to tie (75cm or so)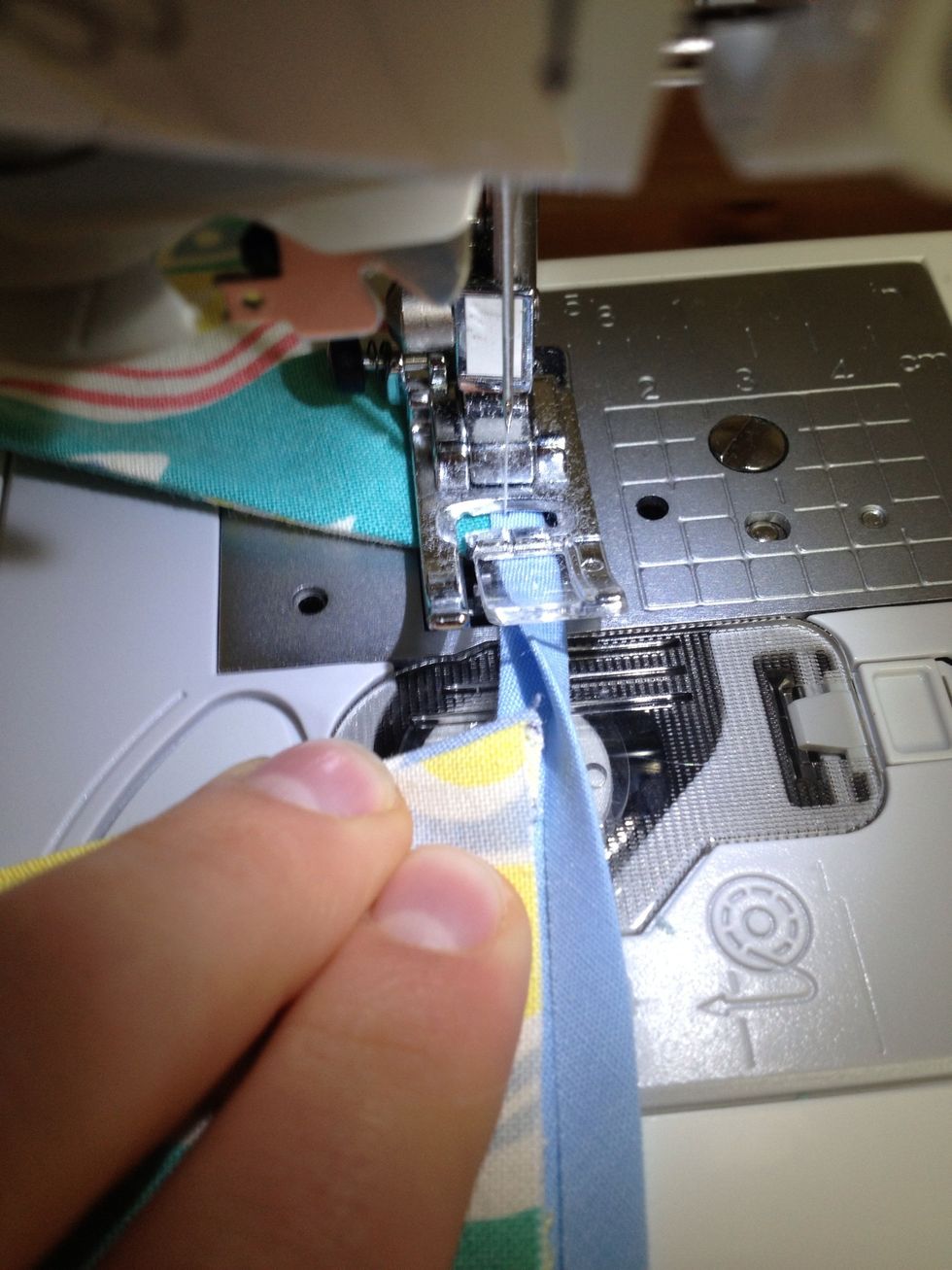 Now! Sandwich the open end of the first flag inside your doubled over tape to give a neat finish. Keep sewing beyond the flag for 2 cm then do the next.. And the next..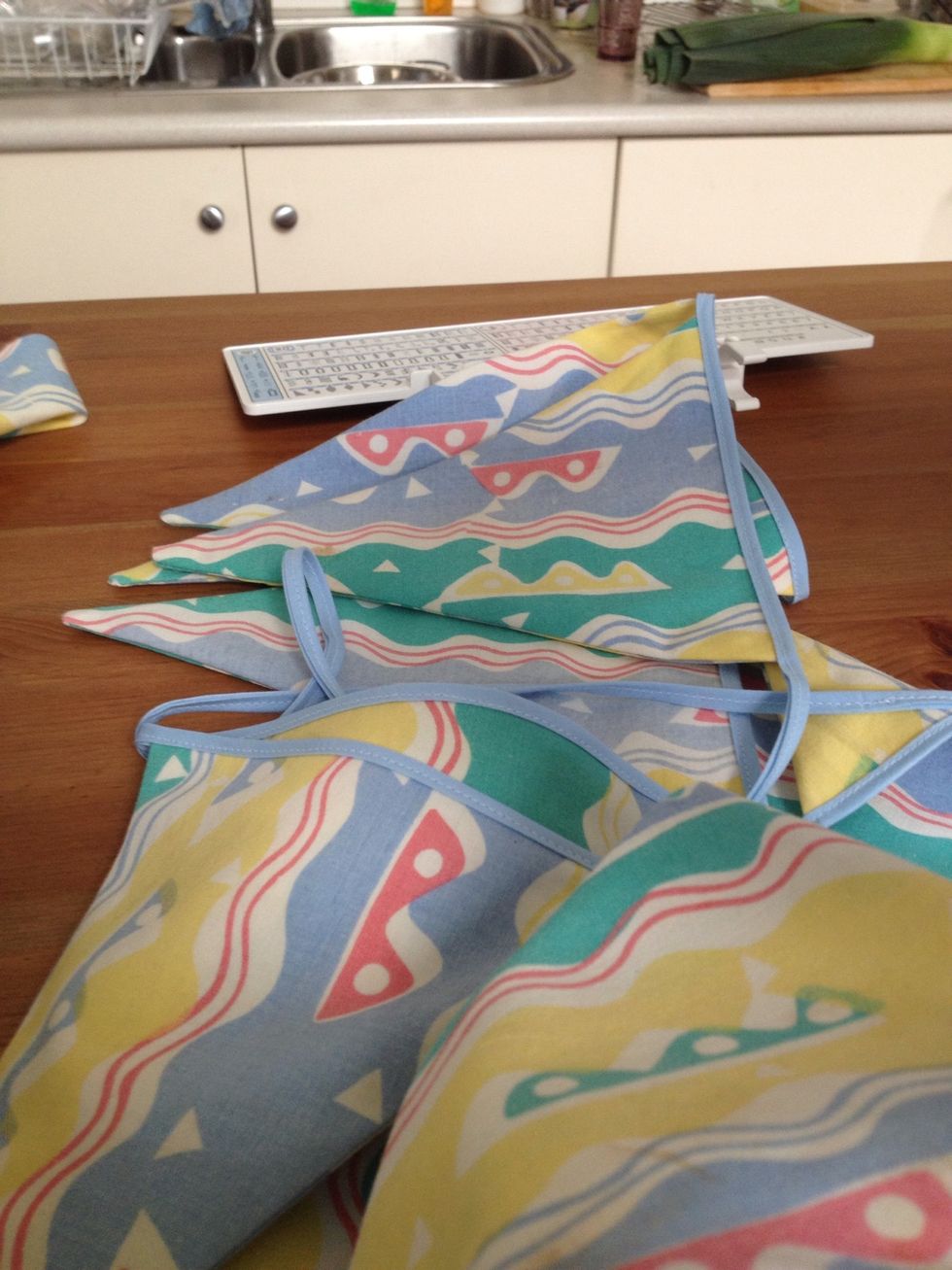 Then another..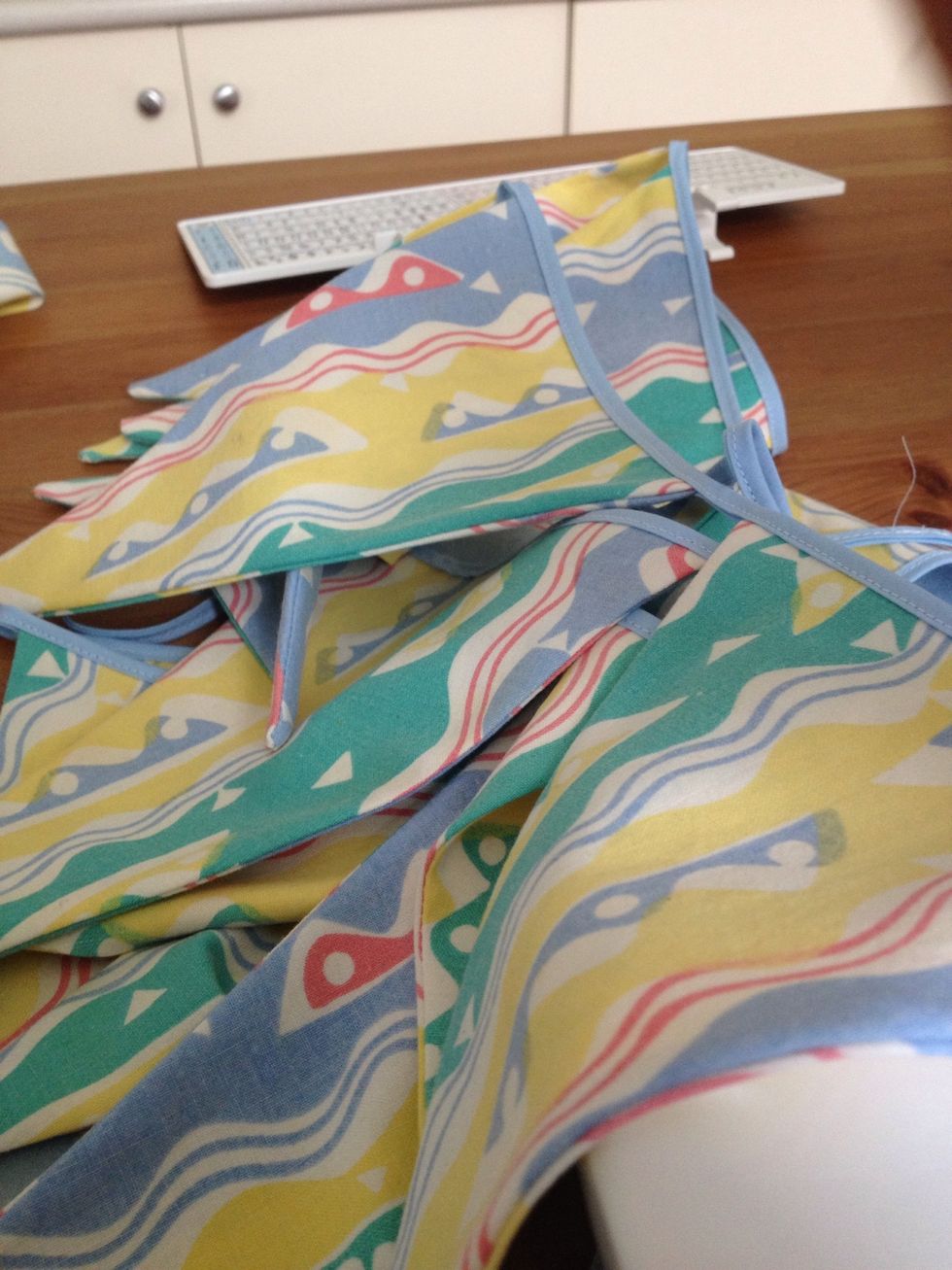 And another
When you've run out of flags make a tie length at the other end, and you're done!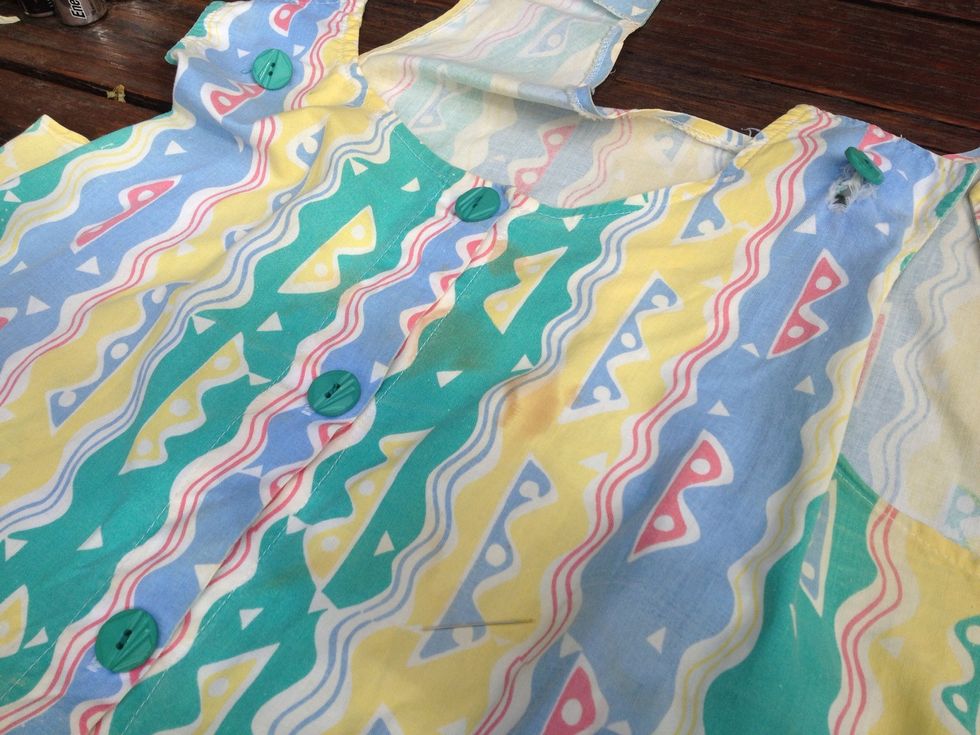 But then I realized that I hadn't fully utilized the top of the dress
And these buttons shouldn't go to waste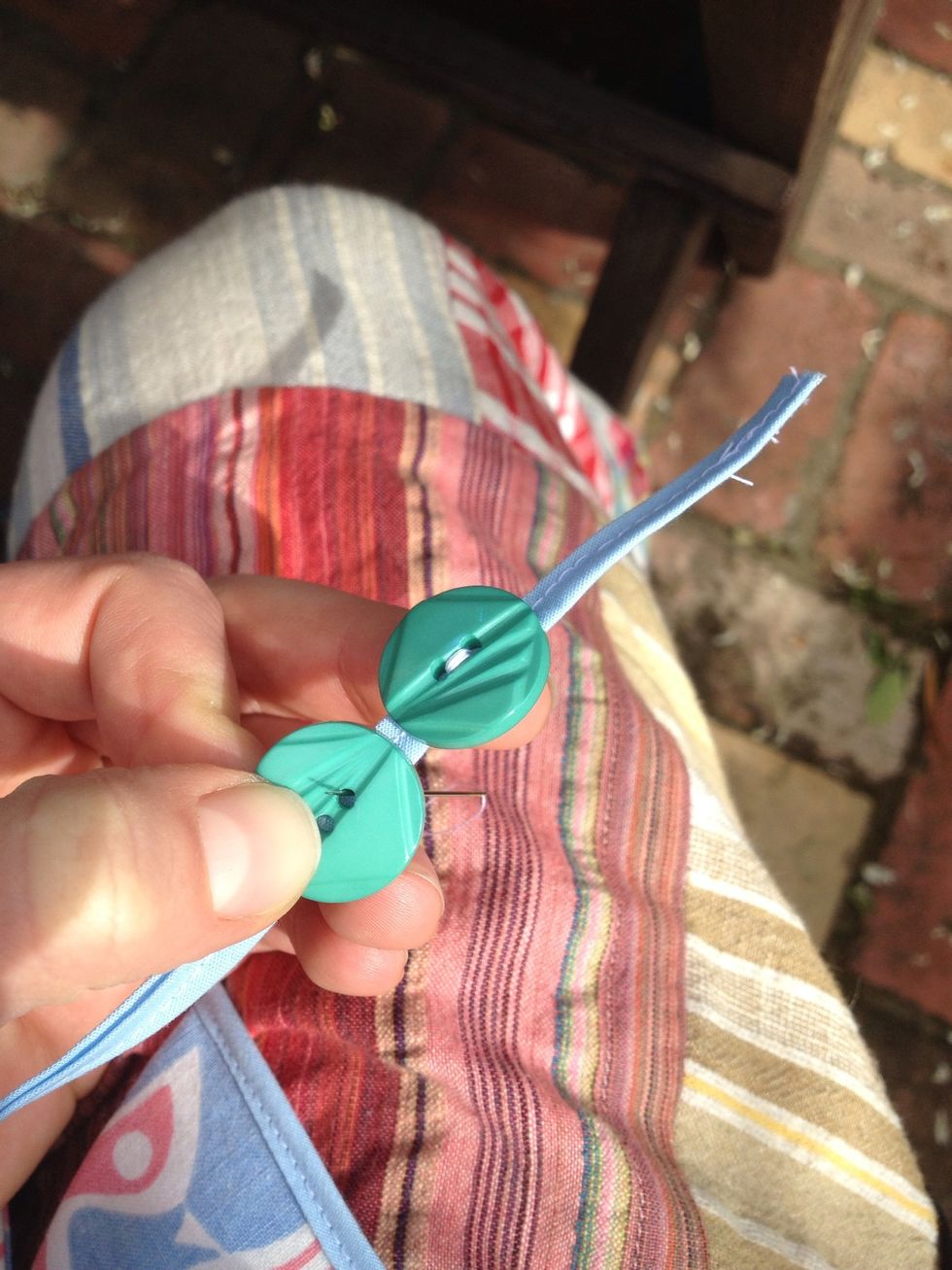 So sew to the ends to embellish!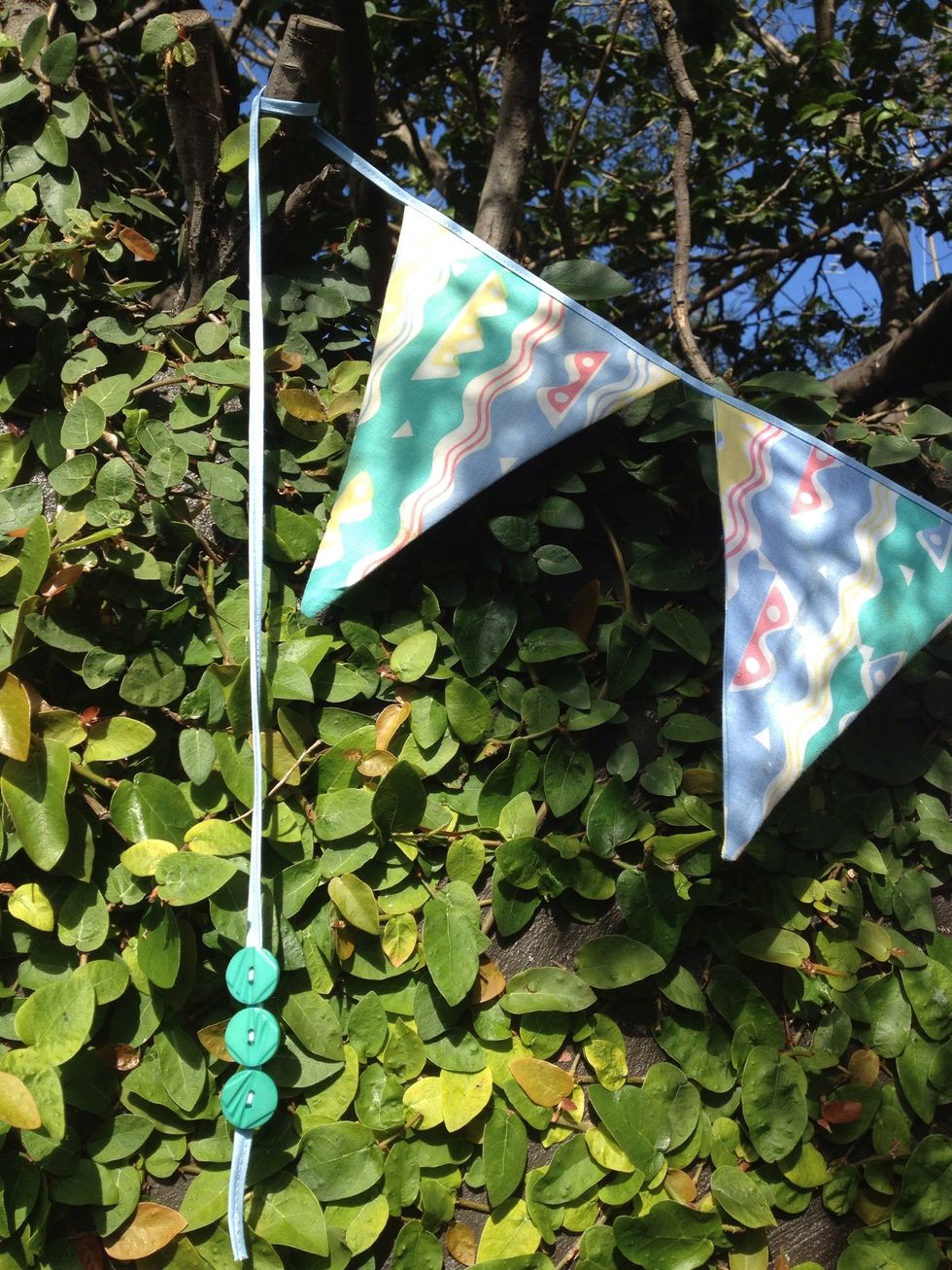 Looks lovely on the fence in the front patio!
I am using this to decorate for a garage sale. But it can keep on giving for many occasions yet!
1.0 Dress with a fun pattern
5.0m Bias tape, comes in many colours
1.0 A4 sheet cardboard
Scissors
Sewing thread