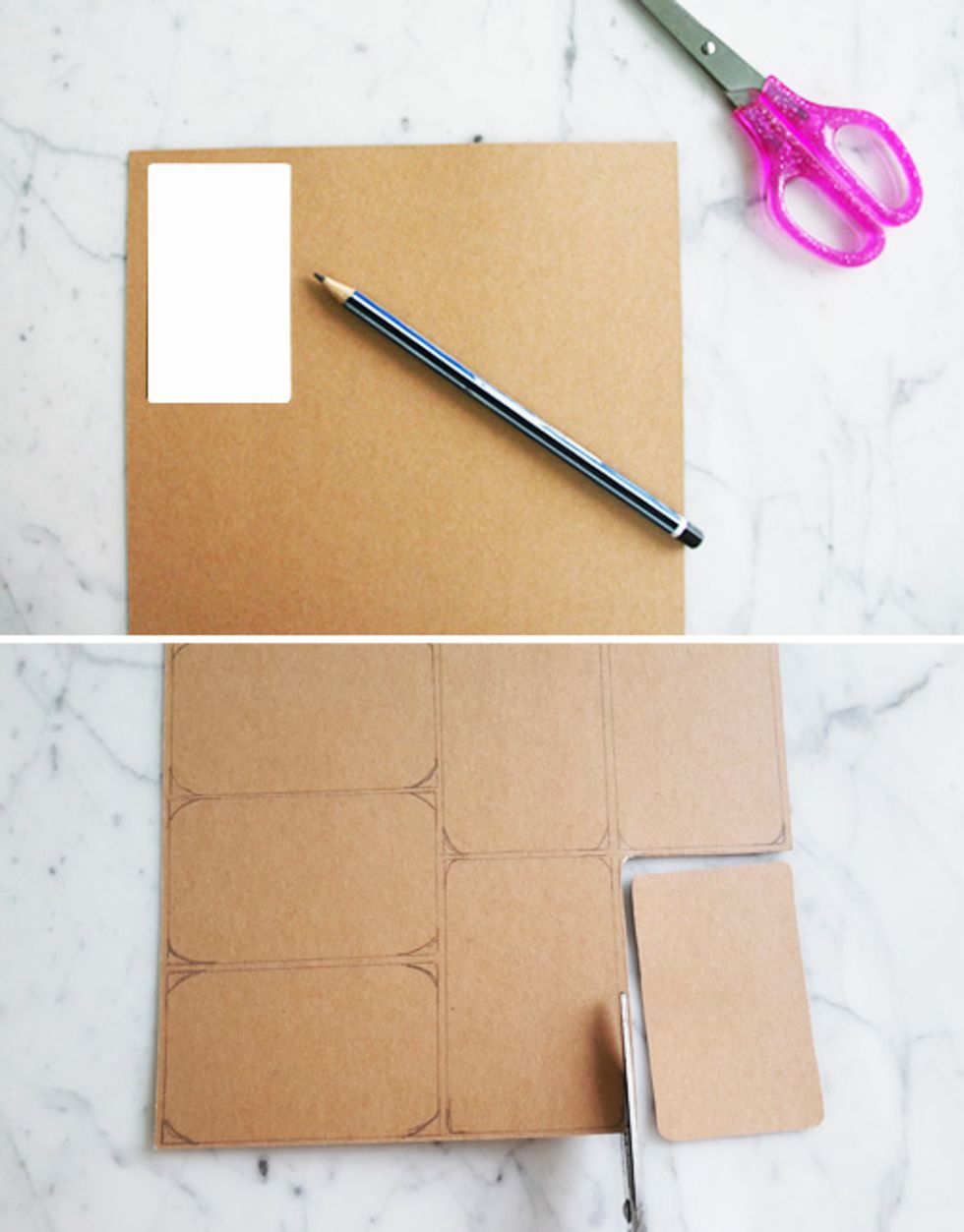 On the brown card, mark out the desired size and shape of your gift tags and cut. I made a stencil out of white card (9x5cm) to help me trace out my tags.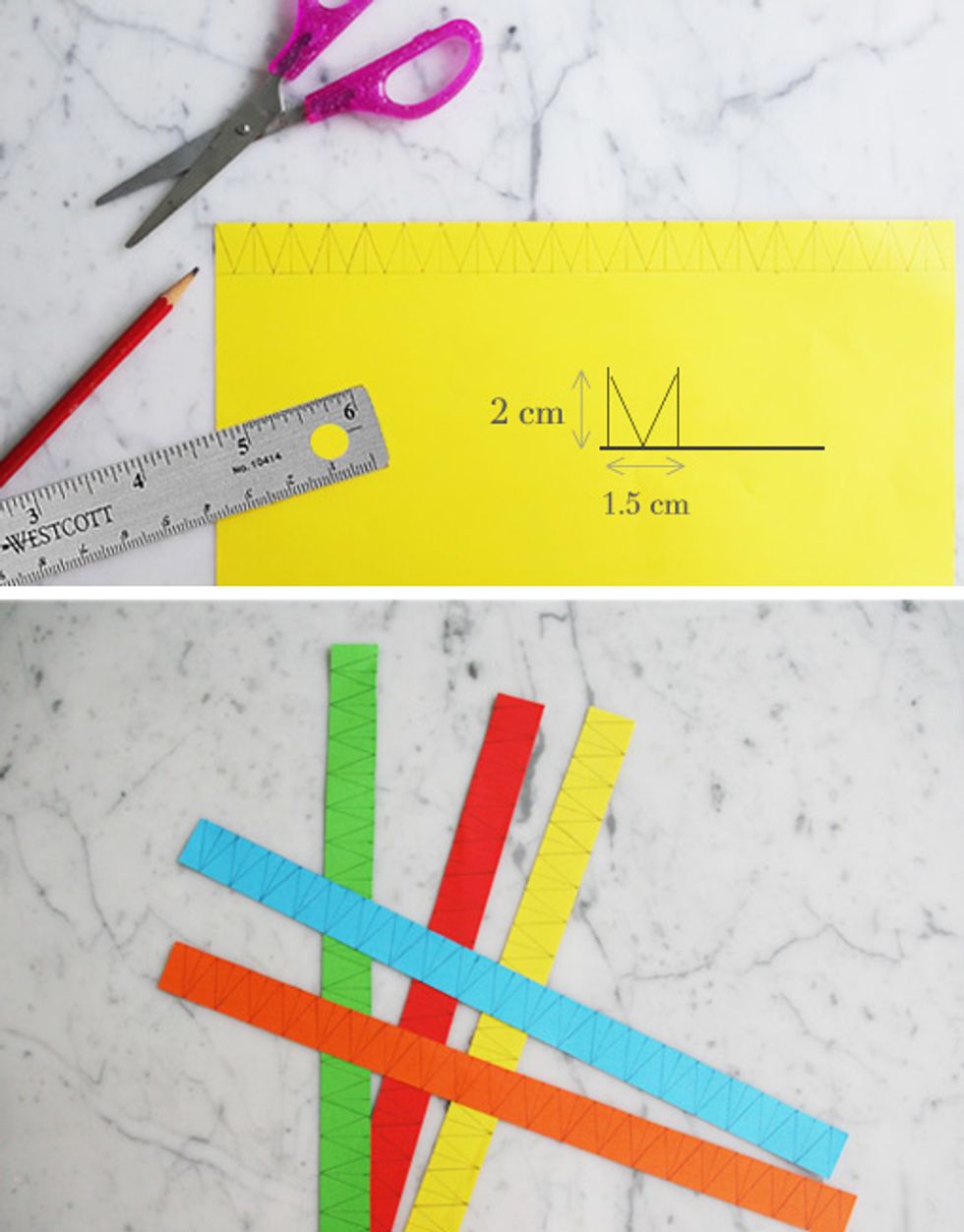 To prepare the bunting flags. On the coloured paper, mark out the size of the flags. I made mine 2cm tall, 1.5 cm wide and the centre point was 0.75cm. Then it was just a process of joining the dots
Cut out the triangles and arrange on the card. Play around with the design, colour combinations and styling. Once you're happy with the layout, glue all the pieces down.
Mark the centre point on the reverse side of the card, punch a hole for the twine to be threaded through.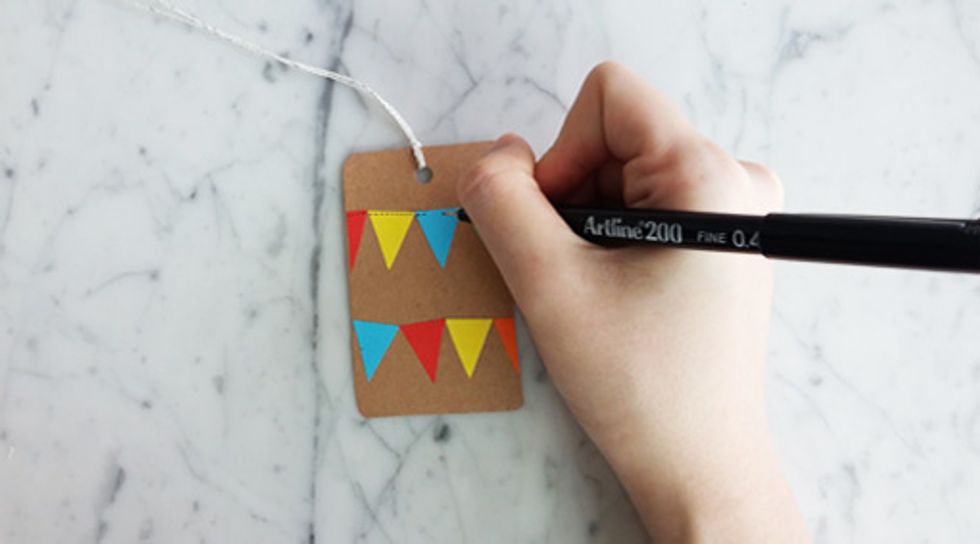 6. Add the finishing touch- with a felt tip black pen, draw a dashed line along the edge of the bunting flags.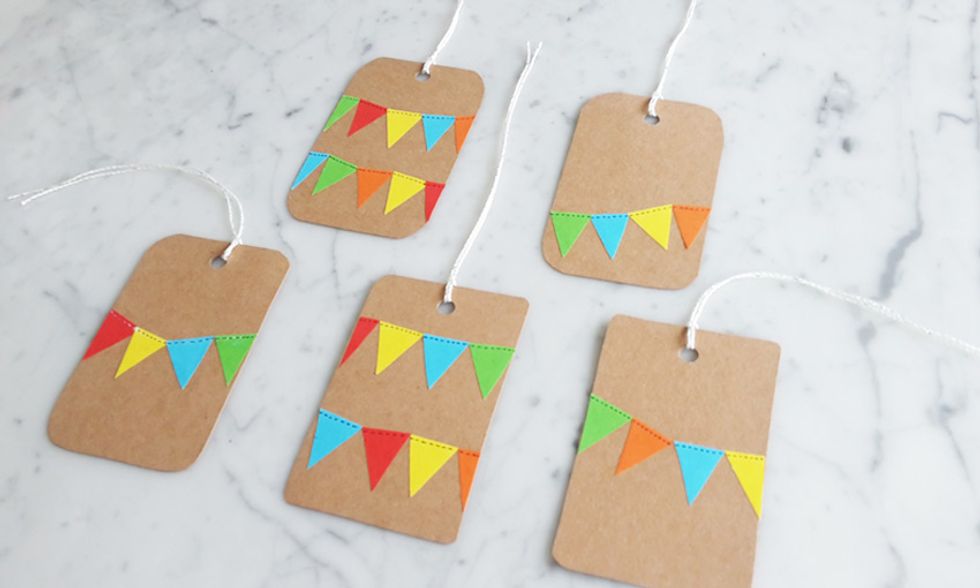 And you're done!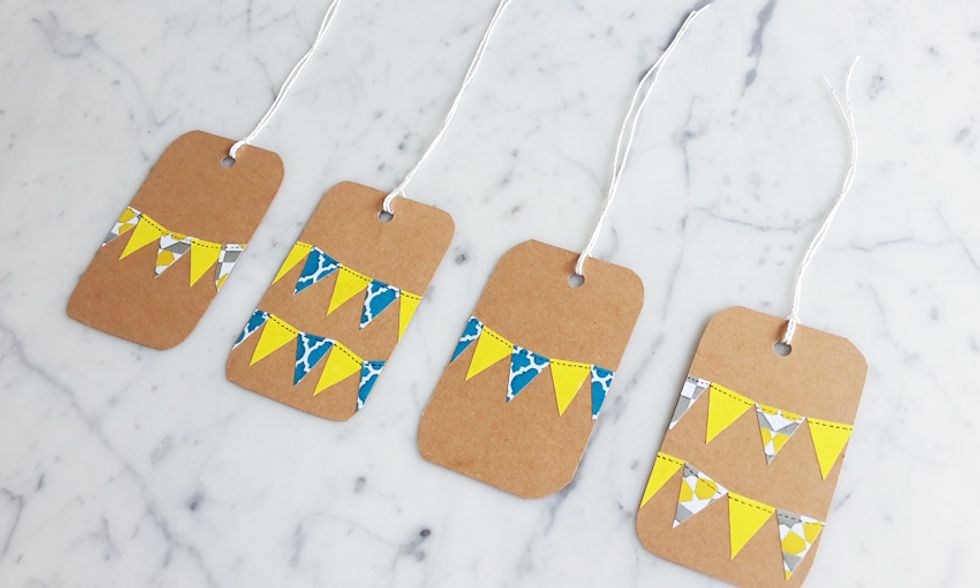 I also made a few with patterned paper...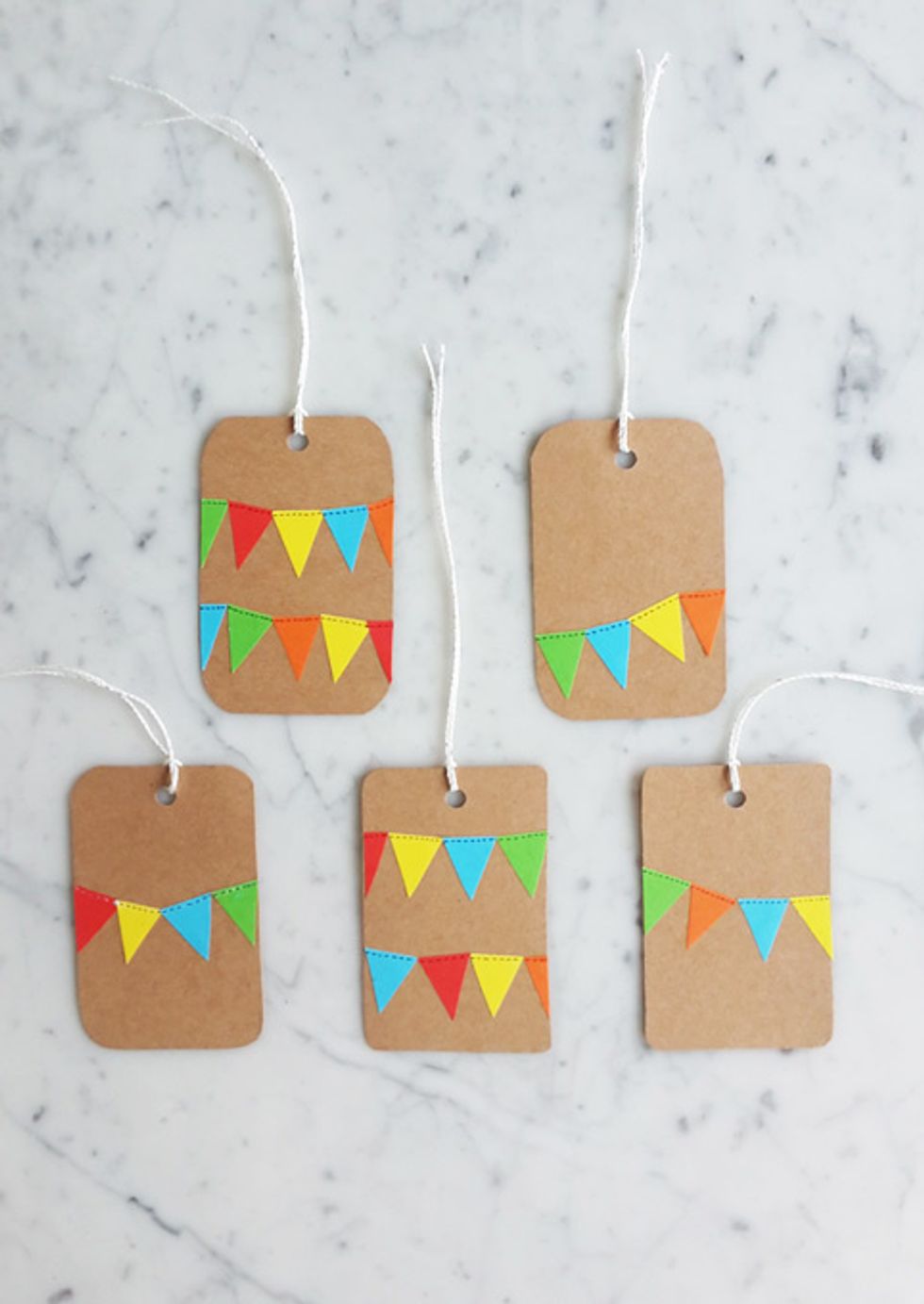 For more DIY guides and other great stories, check out www.delifeful.com
1.0 Brown Card
Various Coloured Paper
Twine
Scissors
Glue
Ruler, Pencil, Black Pen
Hole Punch