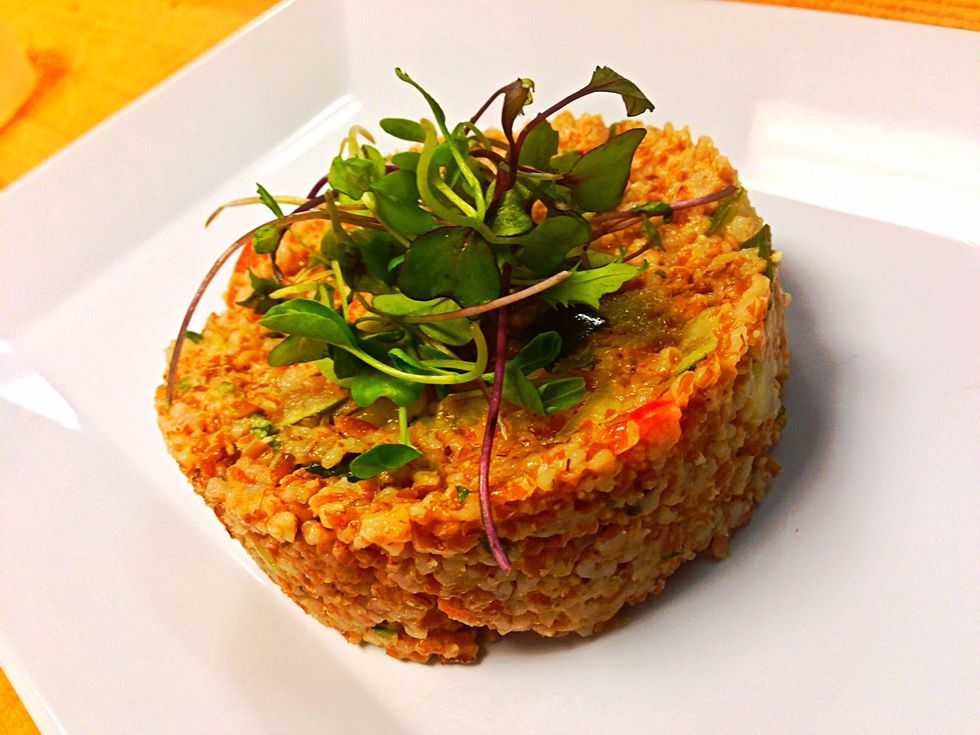 Such a great side dish! Fresh and amazing!
2.5 cups of Bulgar Wheat. You can also use other things such as couscous, quinoa, etc.
5 cups of water to a boil and drop in your 2.5 cups of bulgar. This is your typical 2:1 ratio. Stir gently with spoon to mix in well. After 3 minutes, turn heat off and let sit for 12 min.
The water should be absorbed and bulgar should be soft but not chewy. Refrigerate to cool down before adding ingredients.
1 bunch of mint pulled off of stems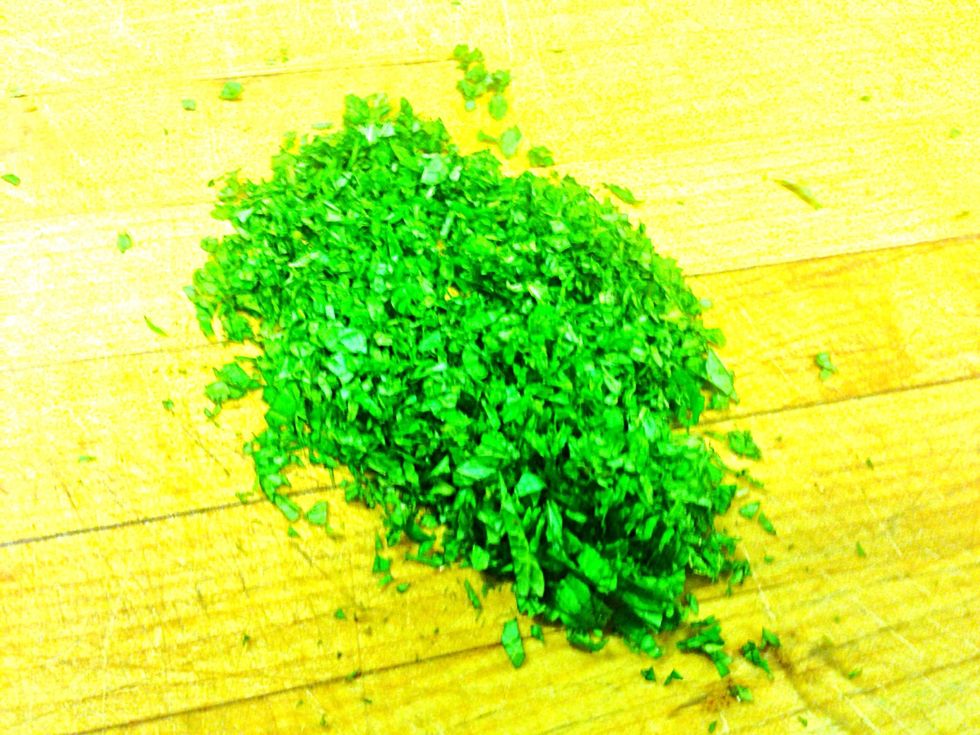 Finely chop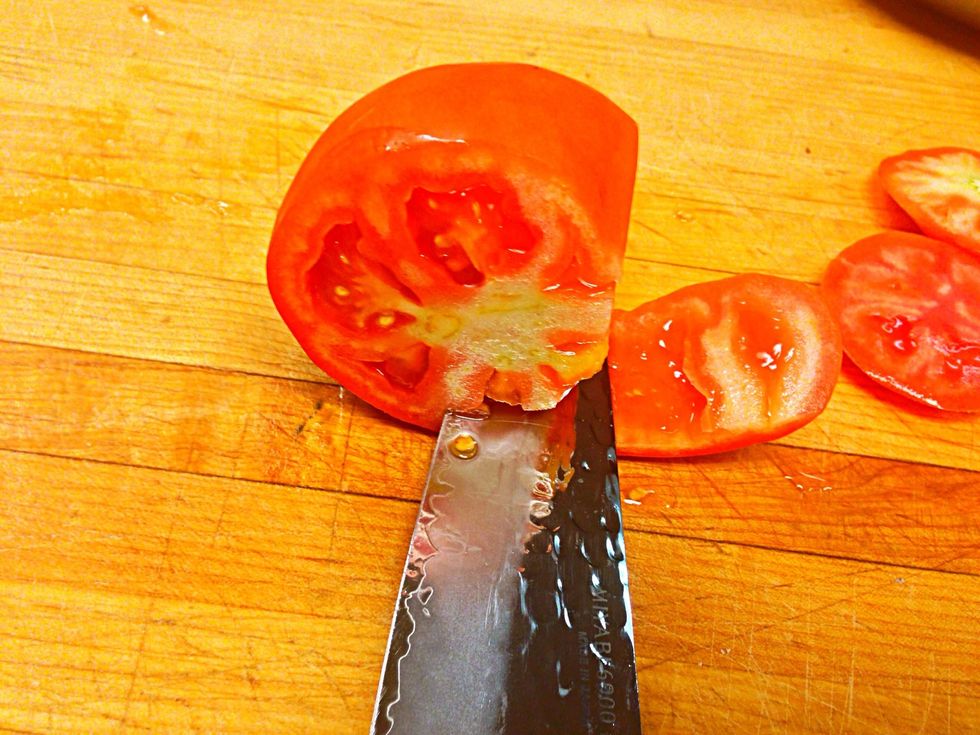 2 tomatoes deseeded by cutting off each end and unrolling with knife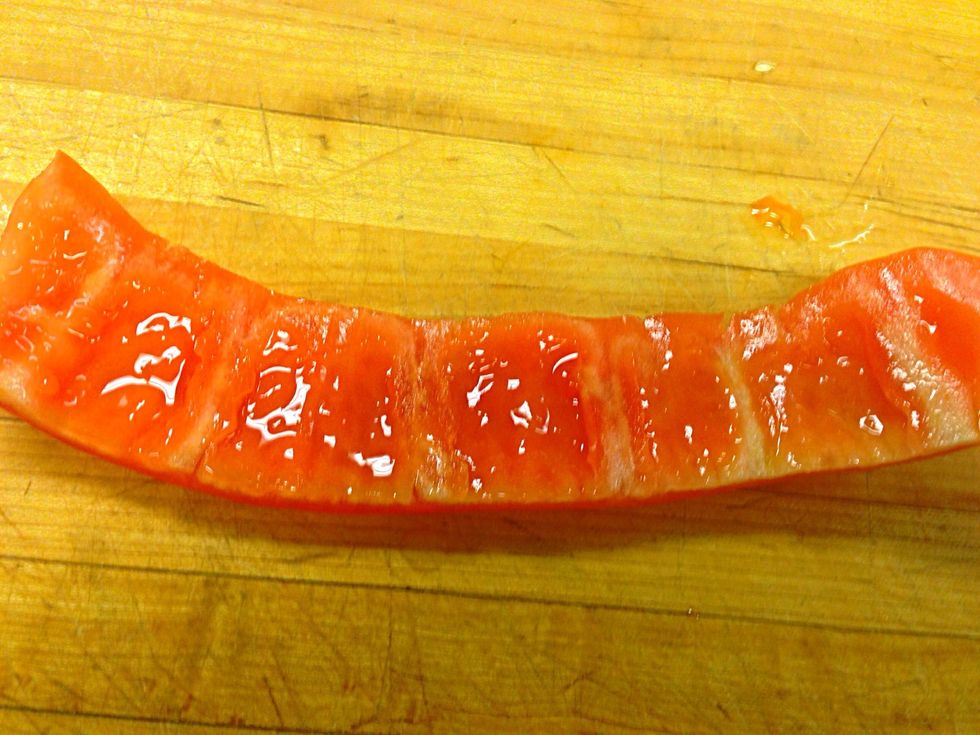 There will still be some seeds in the grooves. Remove with finger or spoon. Tomato seeds are naturally bitter.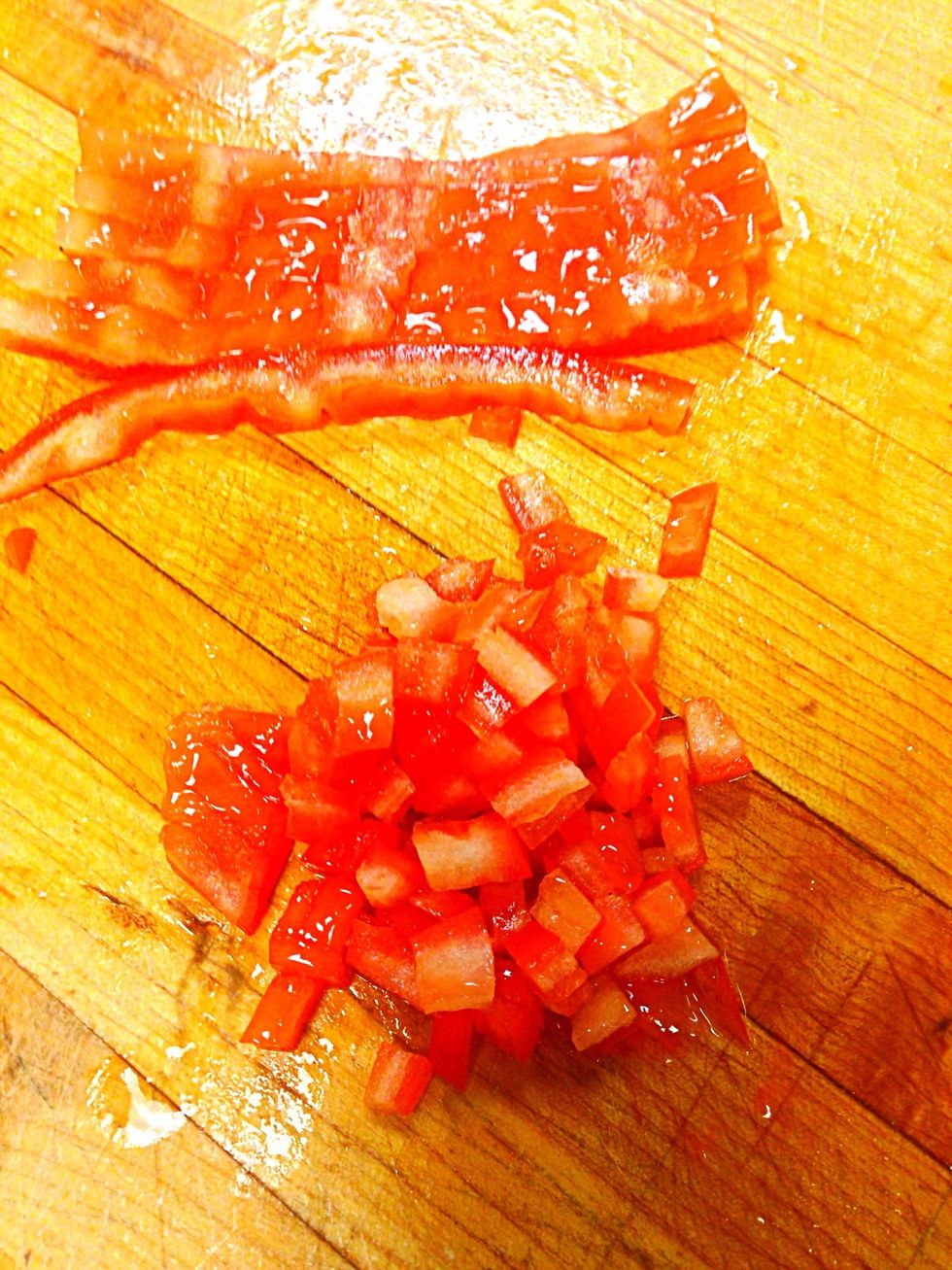 Dice
2 Cucumbers. Ends cut off, split, and deseeded with table spoon.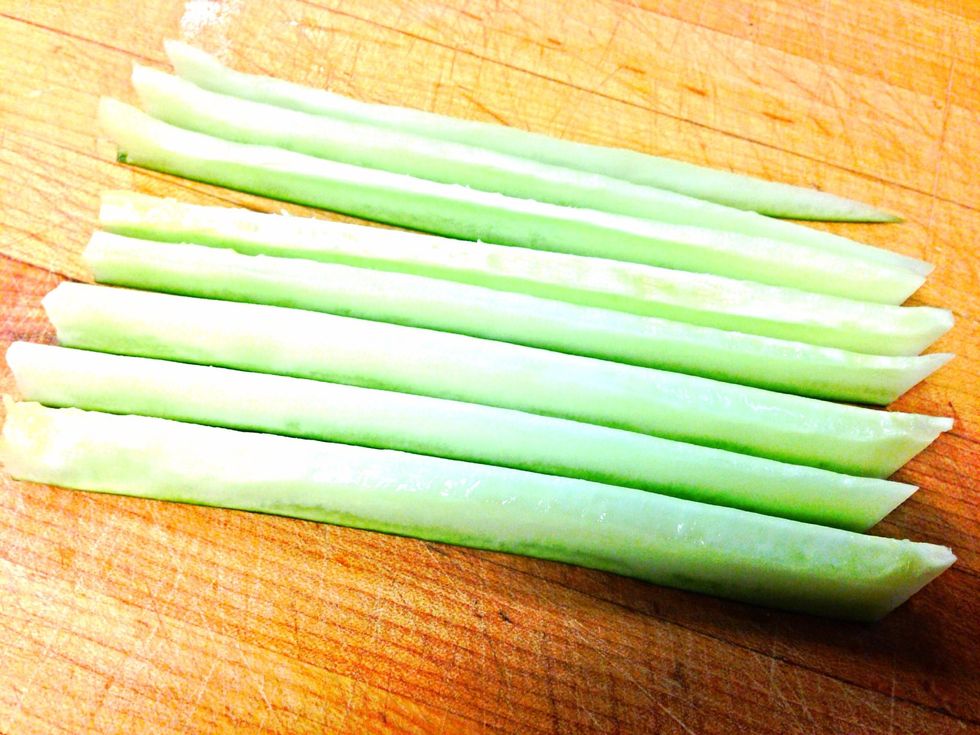 Now cut each half into 1/8ths (Turning 1 whole cucumber into 1/16ths)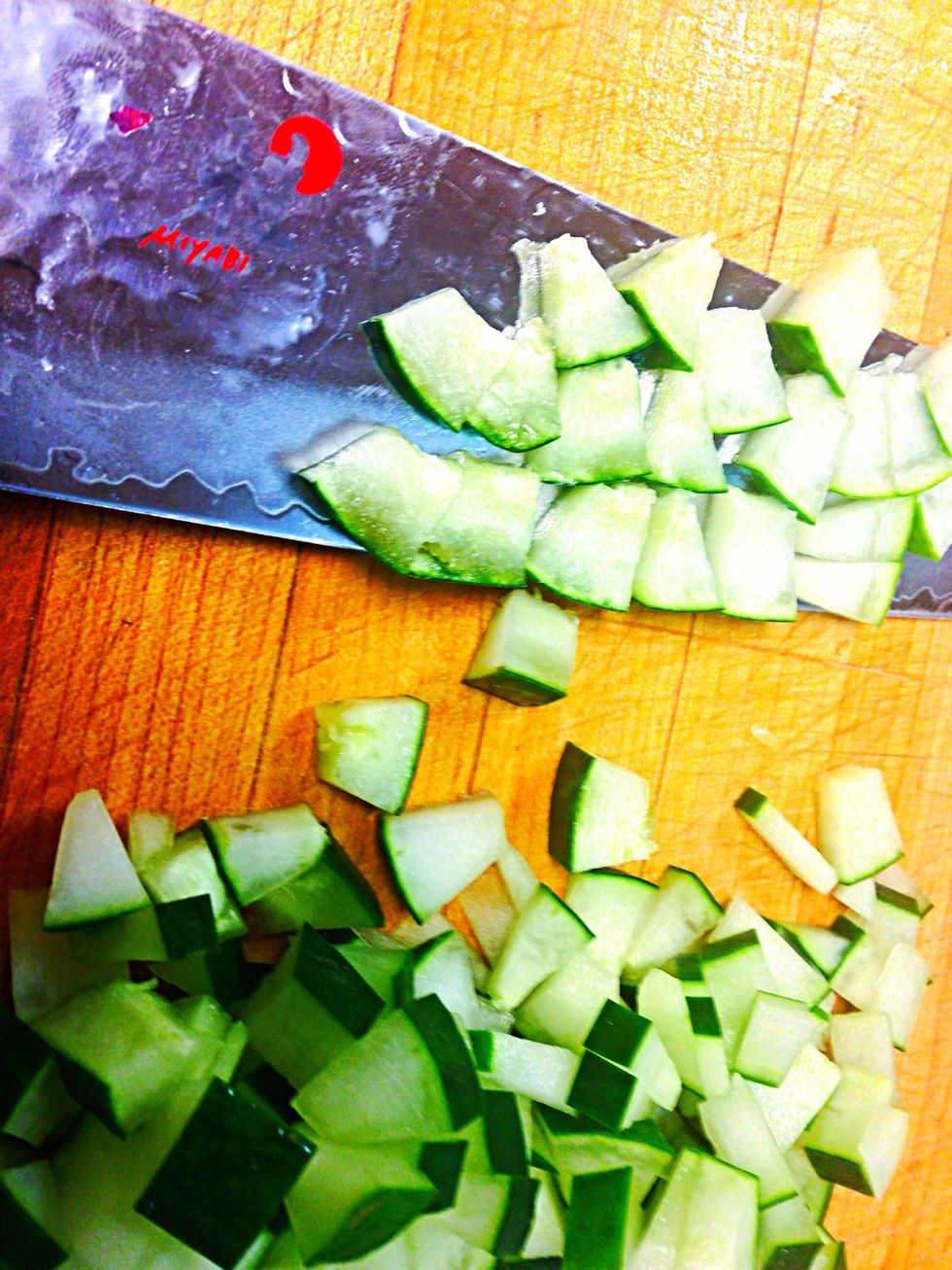 Dice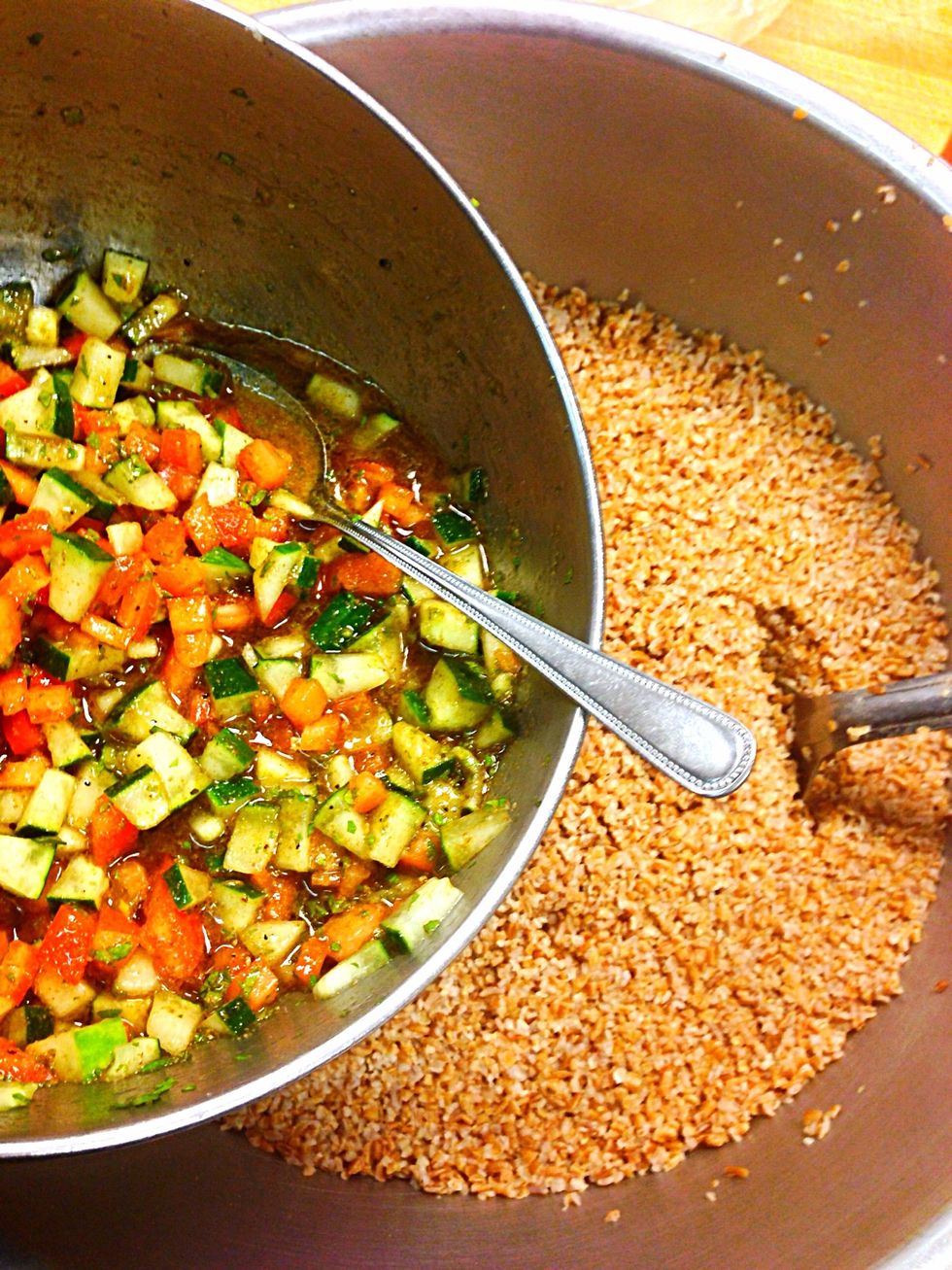 In a small mixing bowl, combine cucumber, tomato, mint, 100ml of olive oil, juice from 3 lemons, tbs of salt, tbs of pepper, and tbs of cumin. Mix well and pour into cooked bulgar.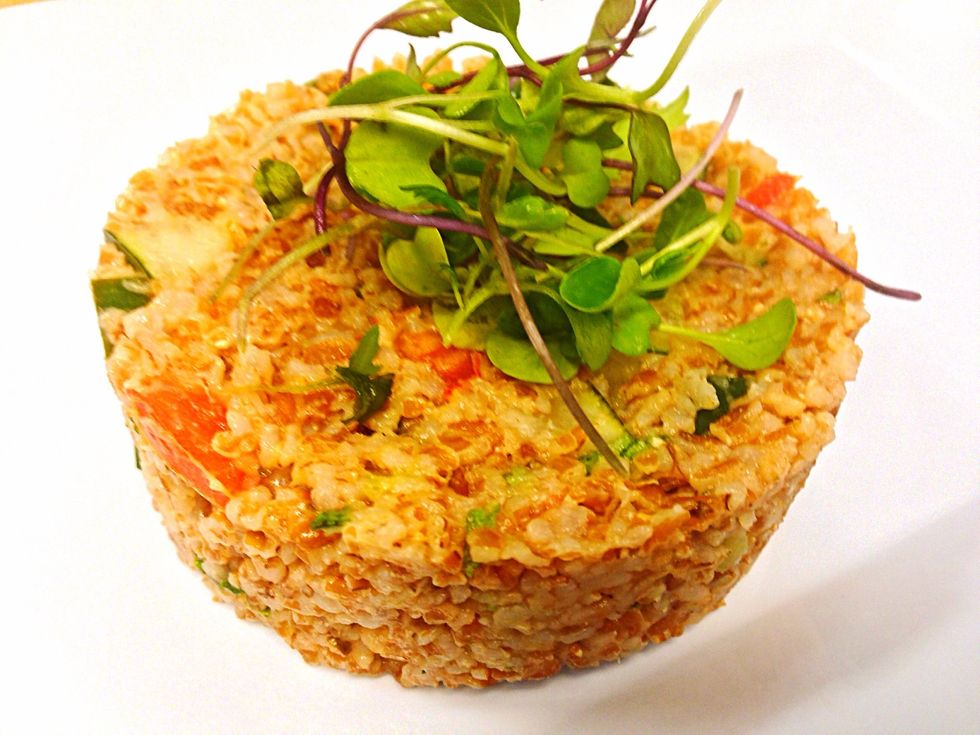 I used a food mold and garnished with micro greens.
Enjoy!
1.0 Pot
1.0 Metal Spoon
1.0 Handheld Juicer
1.0 Metal Mixing Bowl
1.0 Small Mixing Bowl
Chef Joshua Swinford
Currently a Sous Chef. I'm a modern chef who enjoys cooking new things while modernizing old cuisine. I believe in organics and sustainable food sources.