I discovered this recipe from the Moro East cookbook on Heidi Swanson's 101cookbooks.com. It is easy to make, and pairs well with a number of different types of main dishes.
2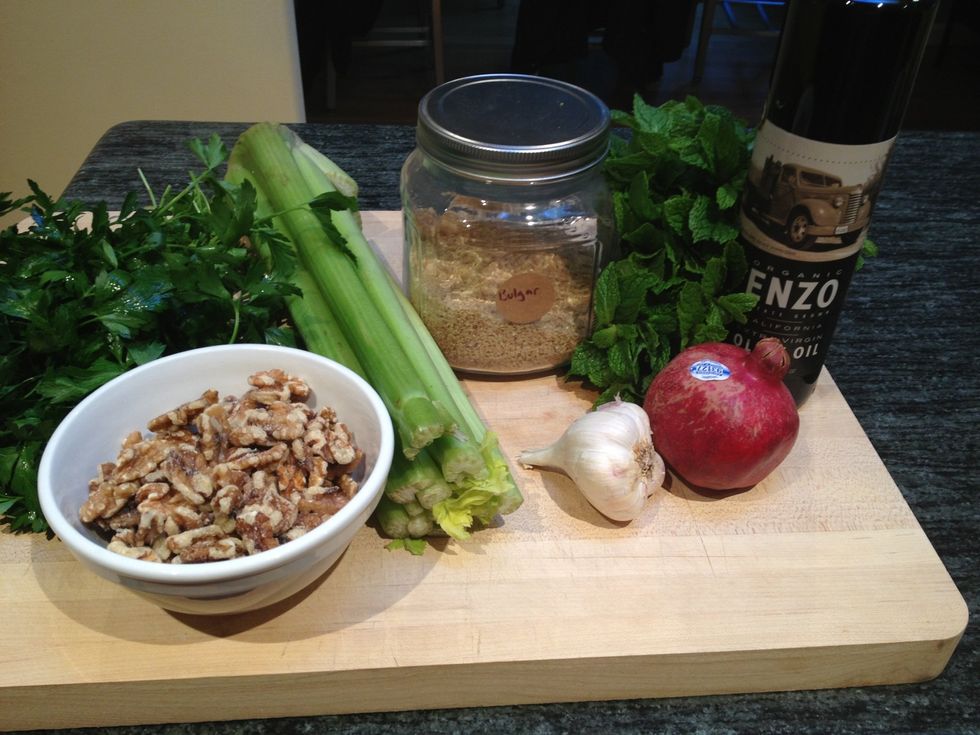 Gather the bulgar, walnuts, pomegranate, garlic, flat leaf parsley, mint, olive oil, salt and pepper.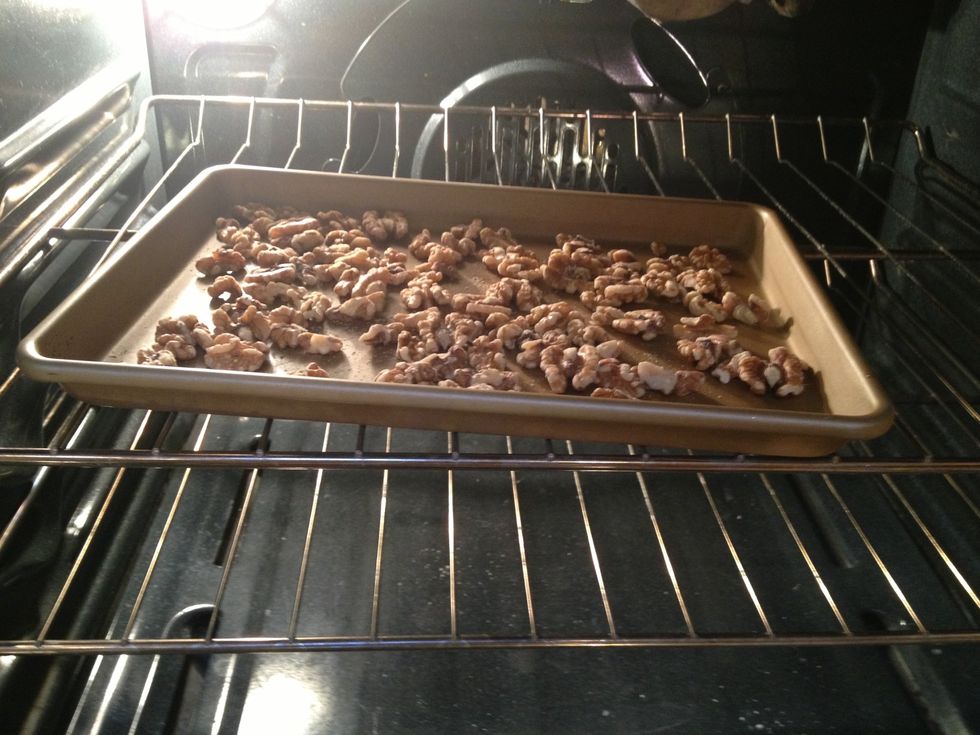 Start by toasting the walnuts. Spread the walnuts in a single layer on a baking sheet. Place in an oven heated to 375, and roast until they start to brown and smell fragrant (about 5-10 min).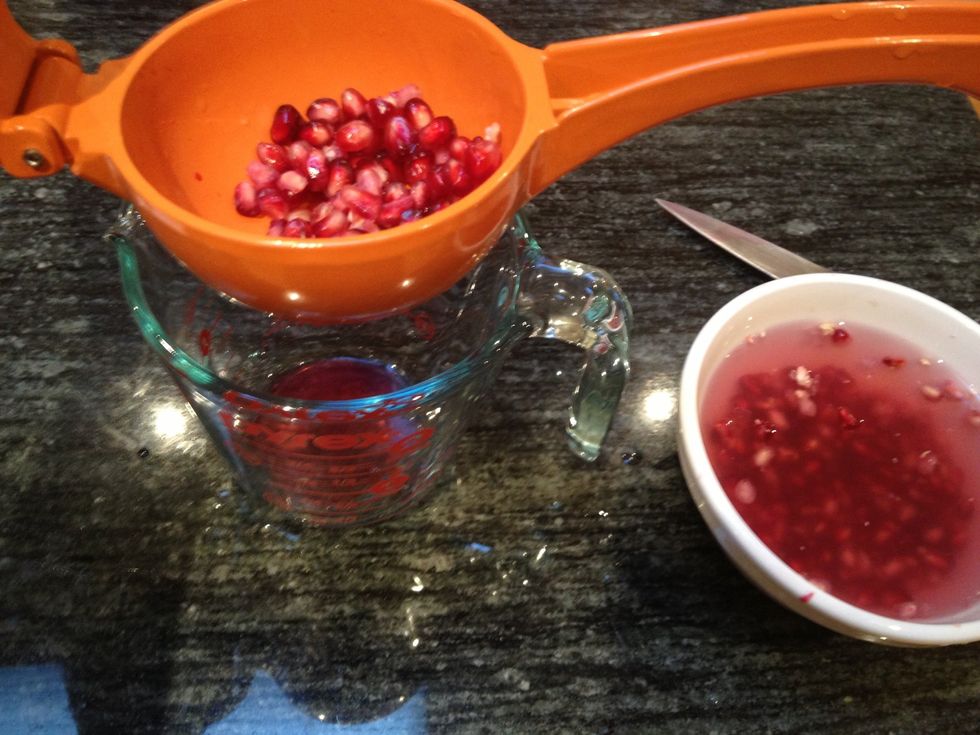 Seed the pomegranate. Juice about half the seeds. I used a citrus juicer, and let the liquid run right into a Pyrex measuring cup. Set aside the remaining pomegranate seeds.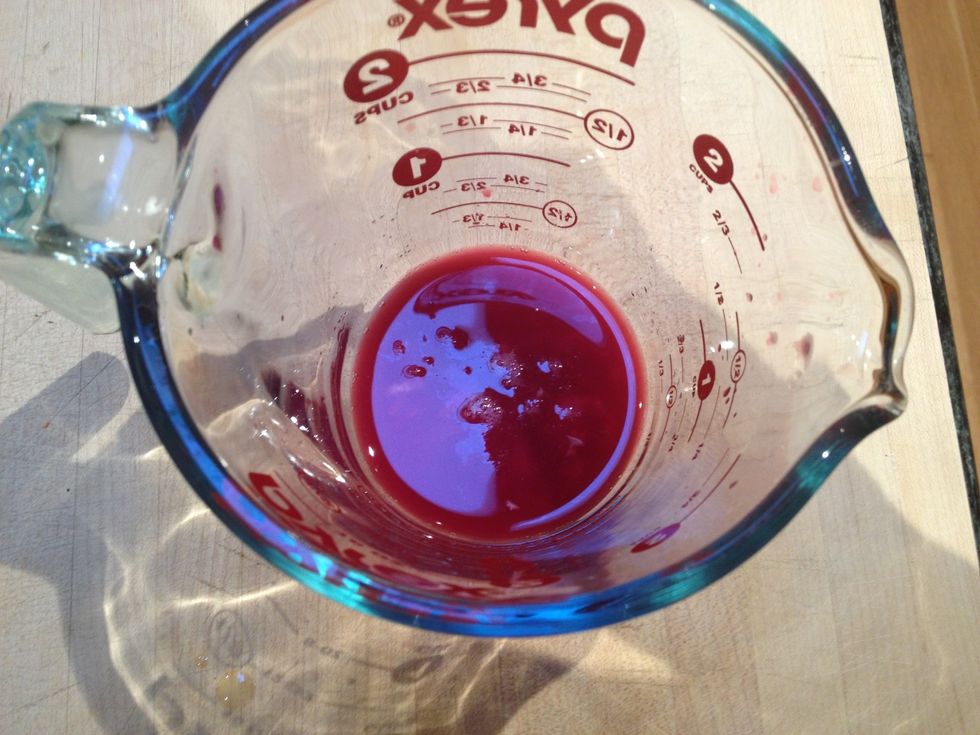 Add the clove of crushed garlic to the pomegranate juice.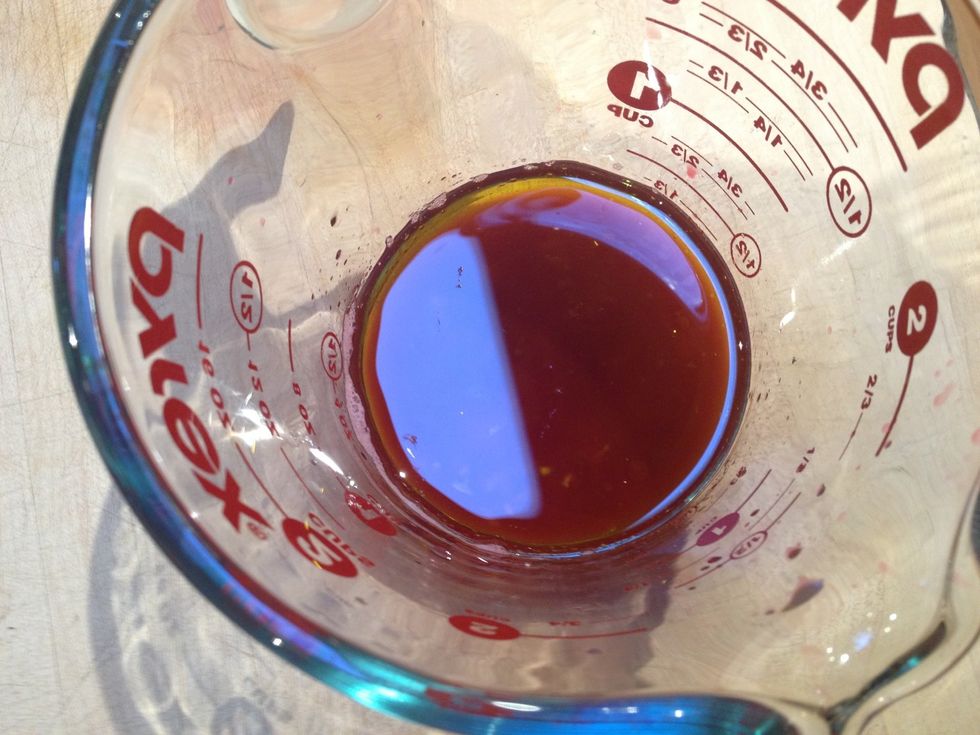 Add 5 tablespoons of extra virgin olive oil.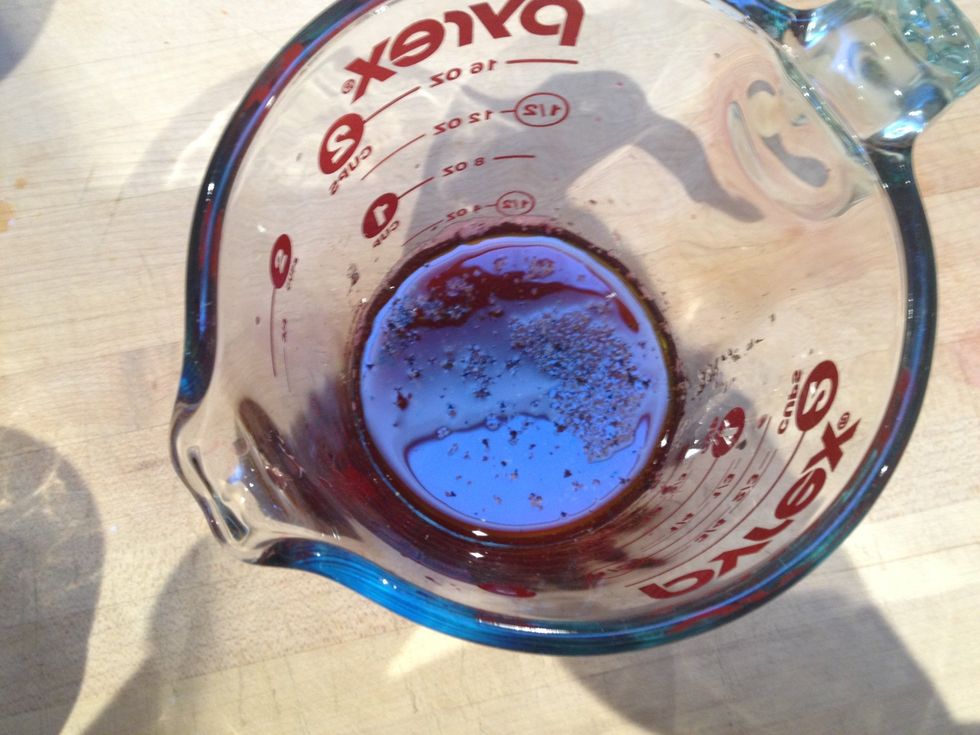 Add salt and pepper to taste.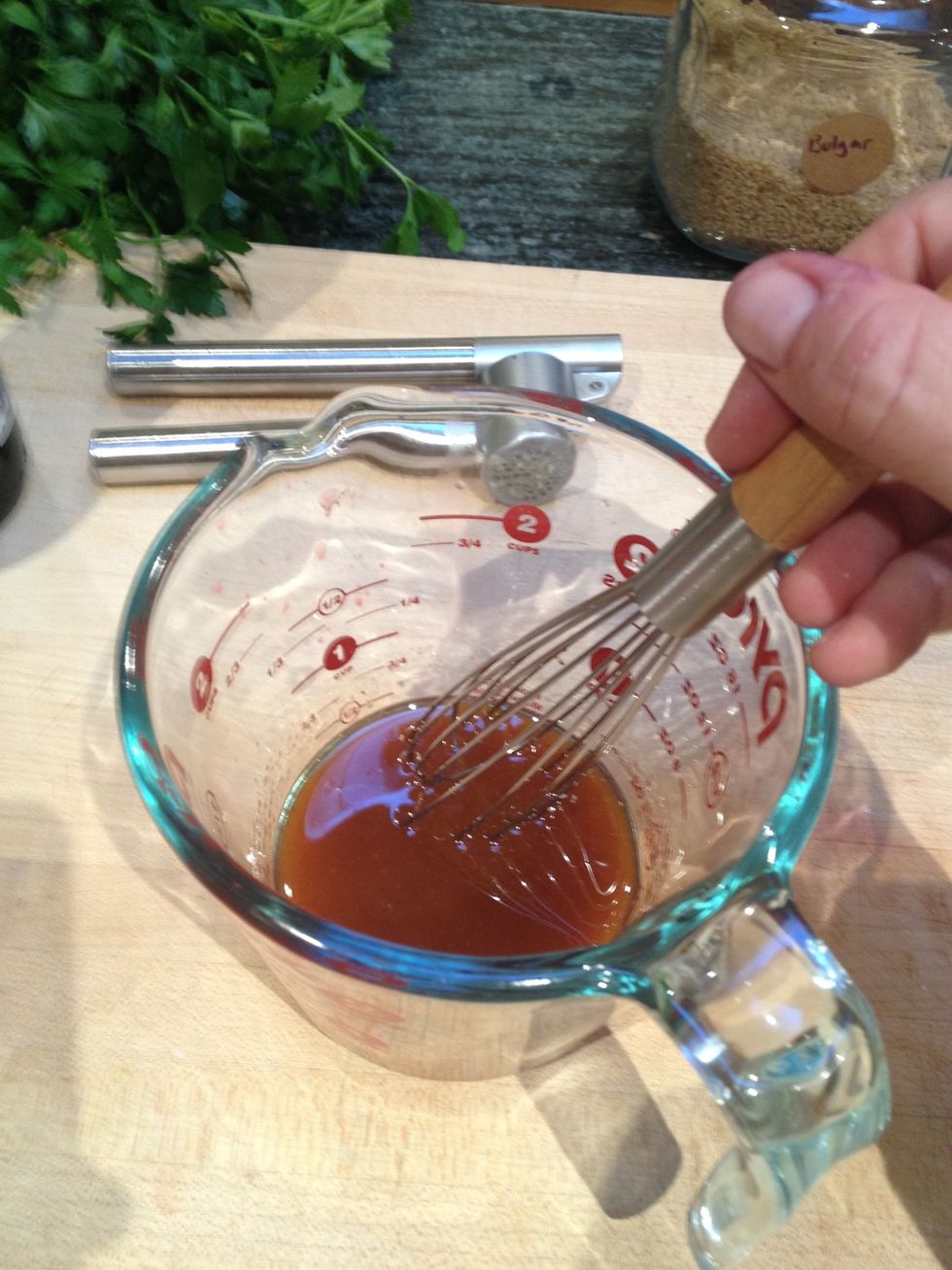 Whisk the dressing and set aside.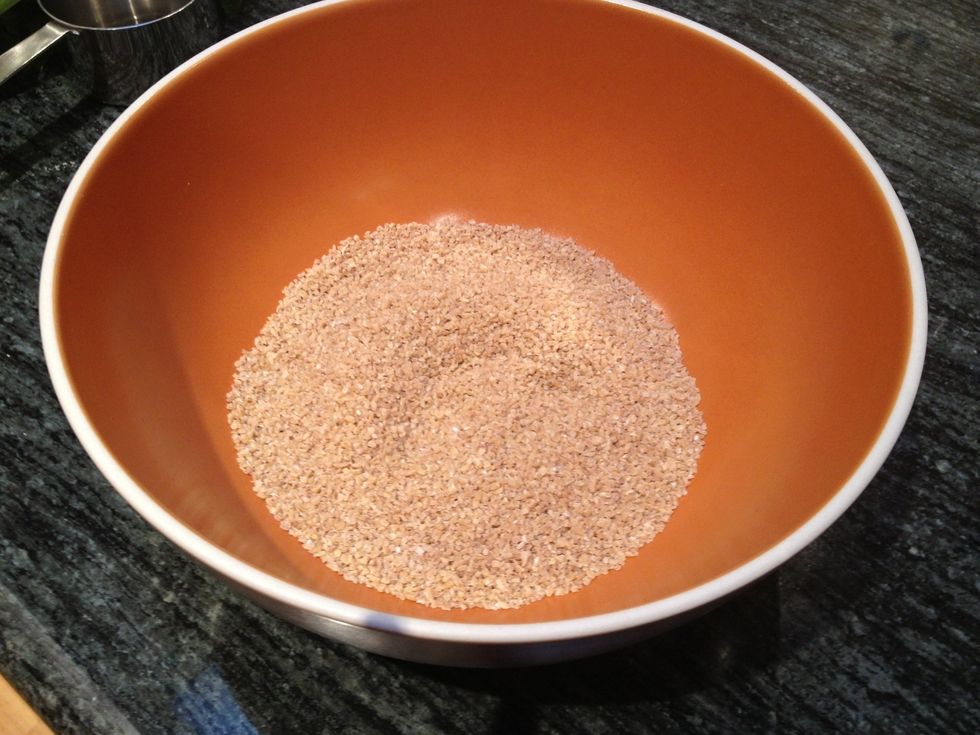 Place 2/3 cups of bulgur in a large bowl.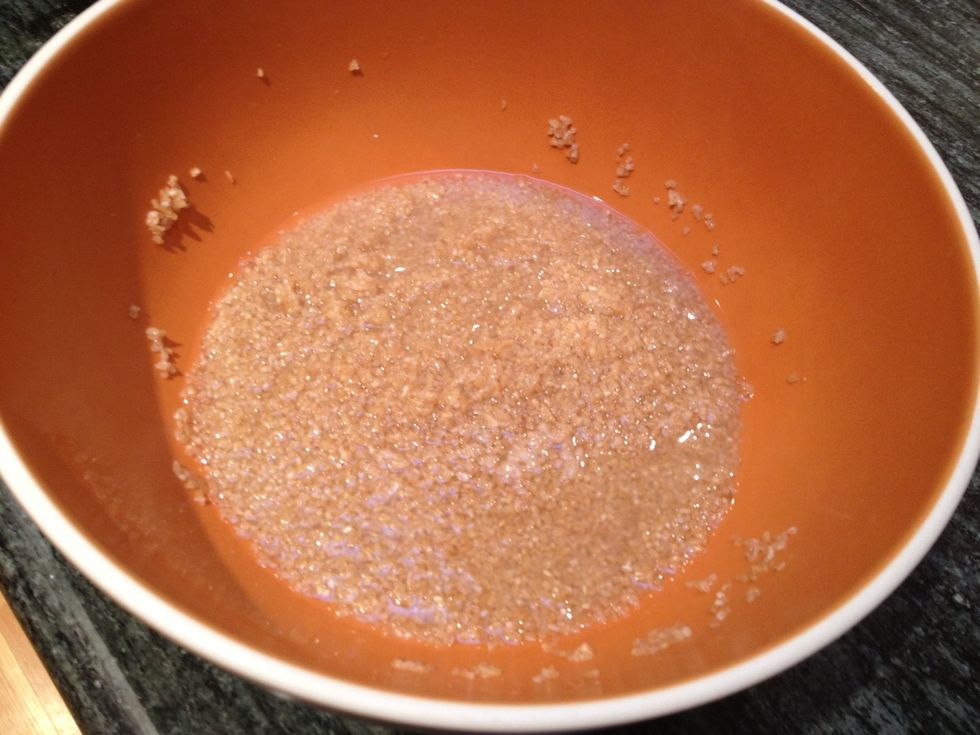 Pour boiling hot water on top. You want just enough to cover the bulgur. Let it stand for about 12-15 minutes, until just tender. As the bulgur cooks, check to see if you need to add more water.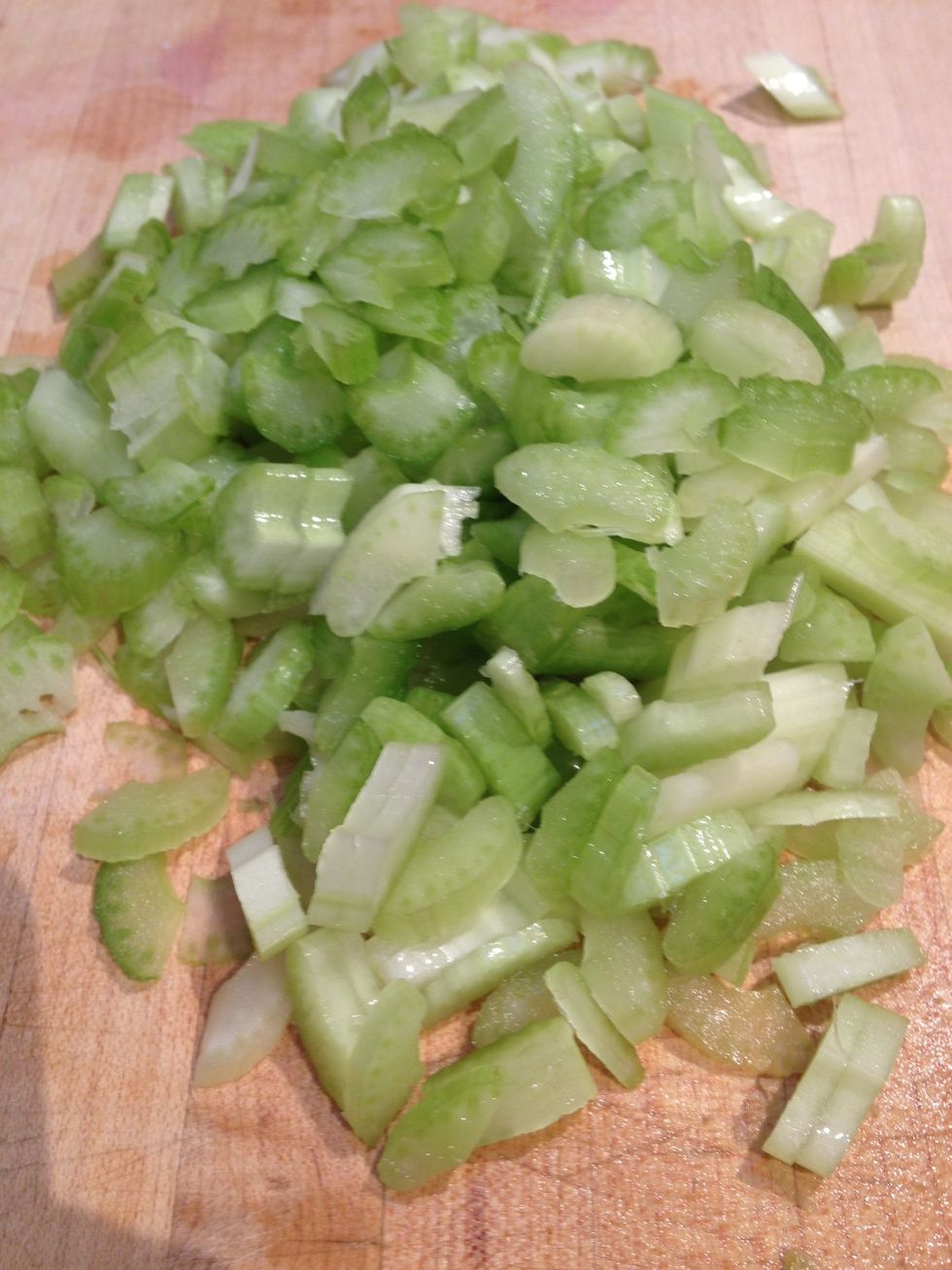 Meanwhile, thinly cop the celery.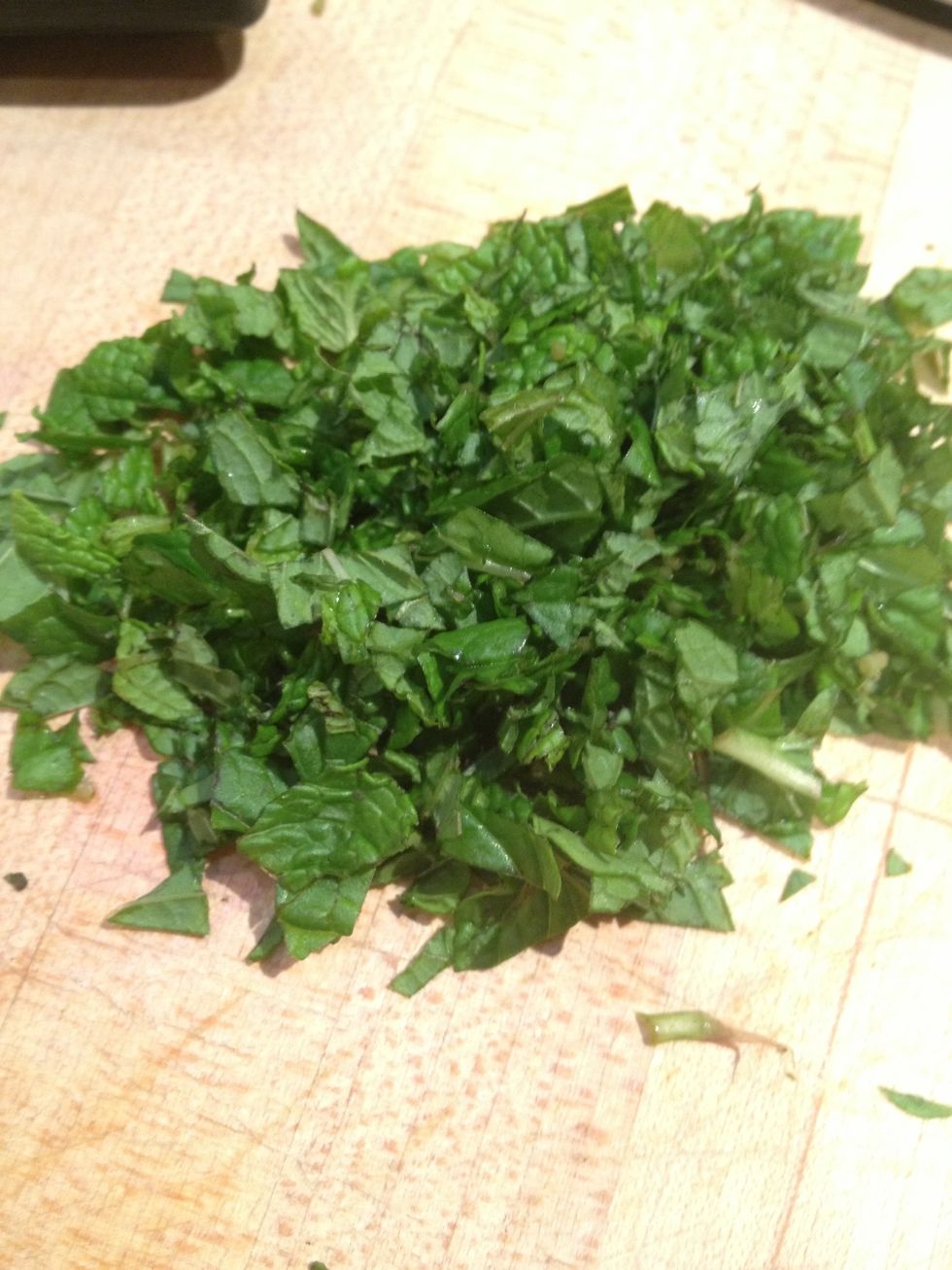 Thinly chop the fresh mint.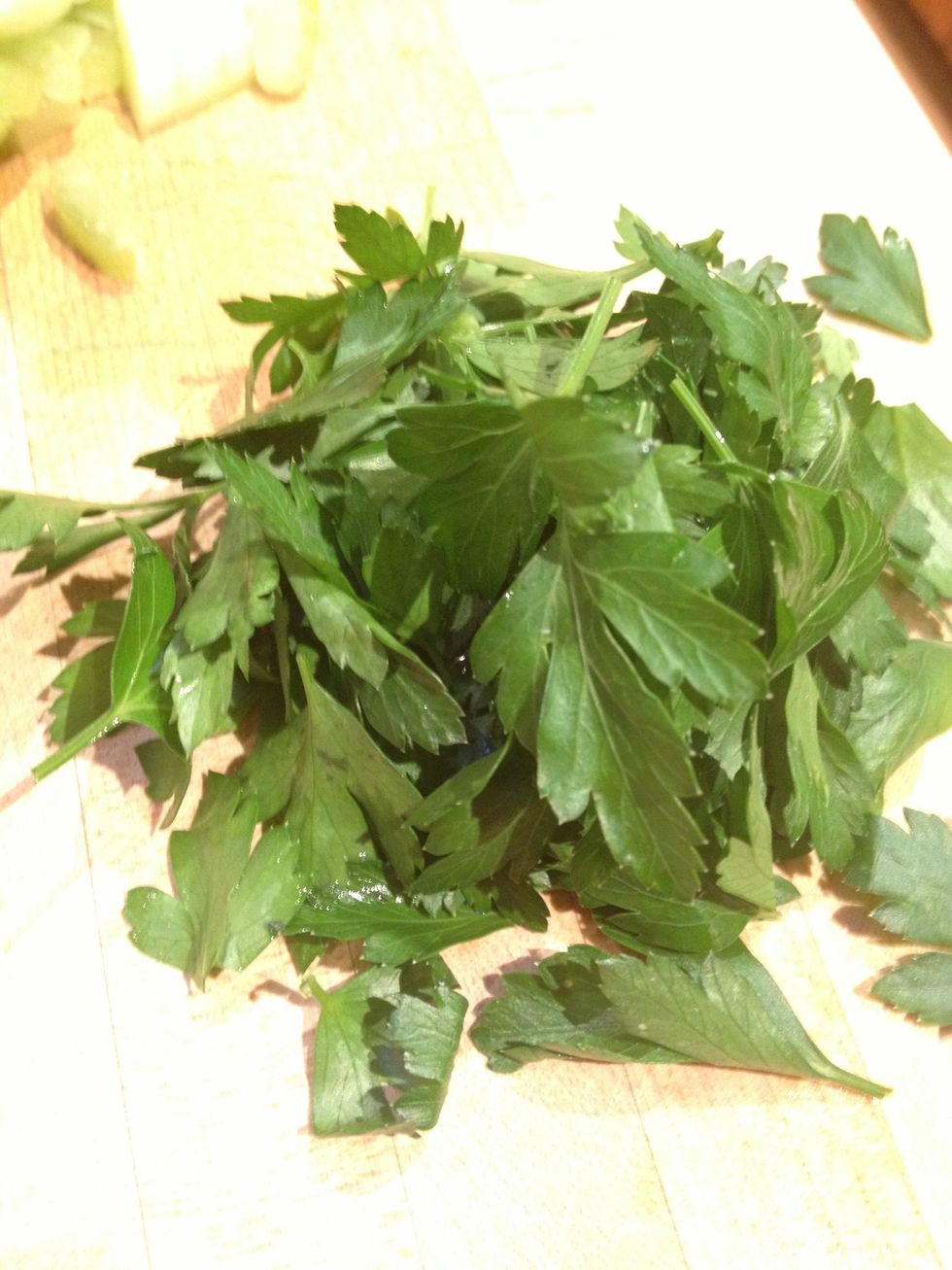 De-stem the parsley.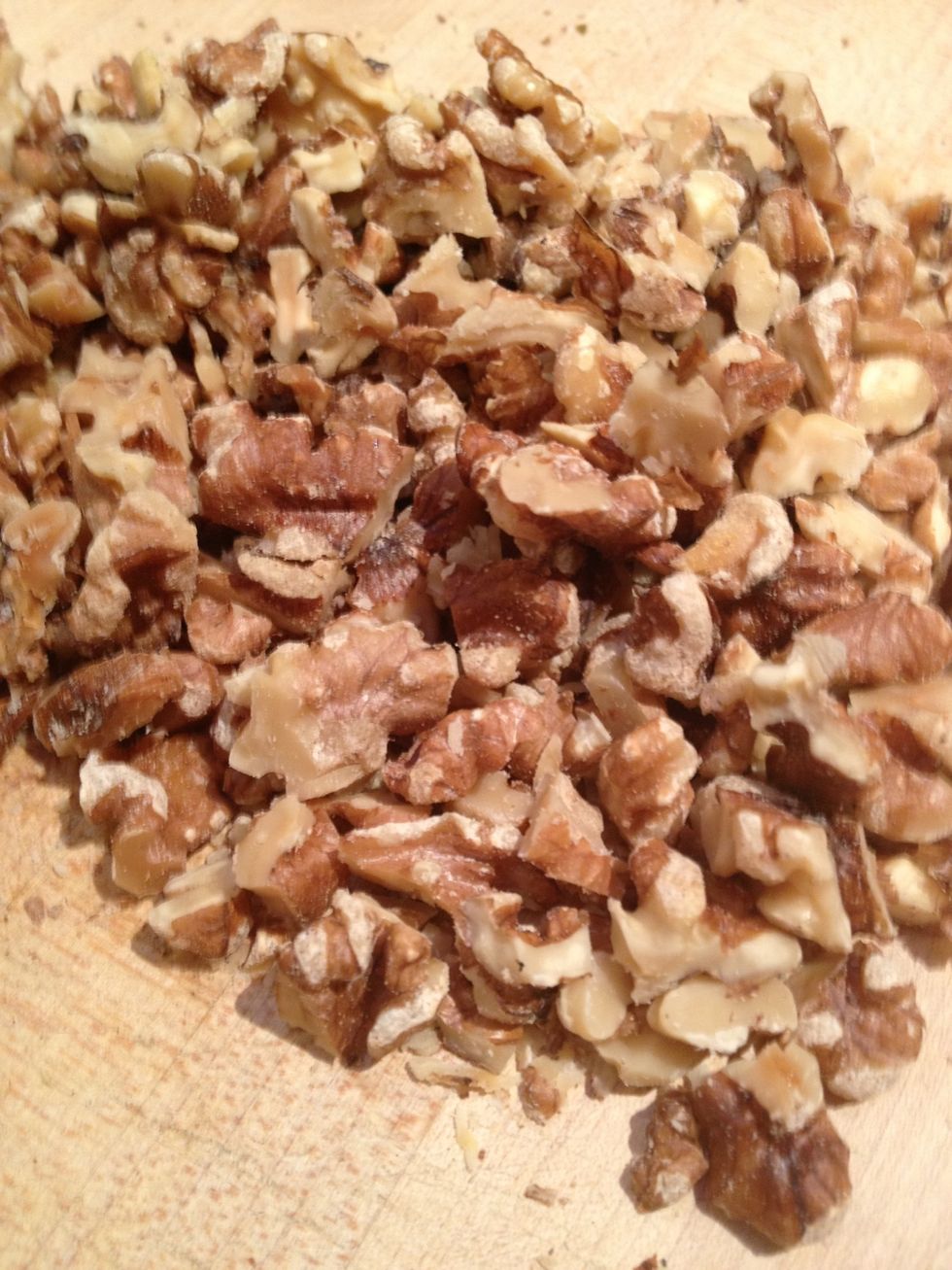 Chop the toasted walnuts.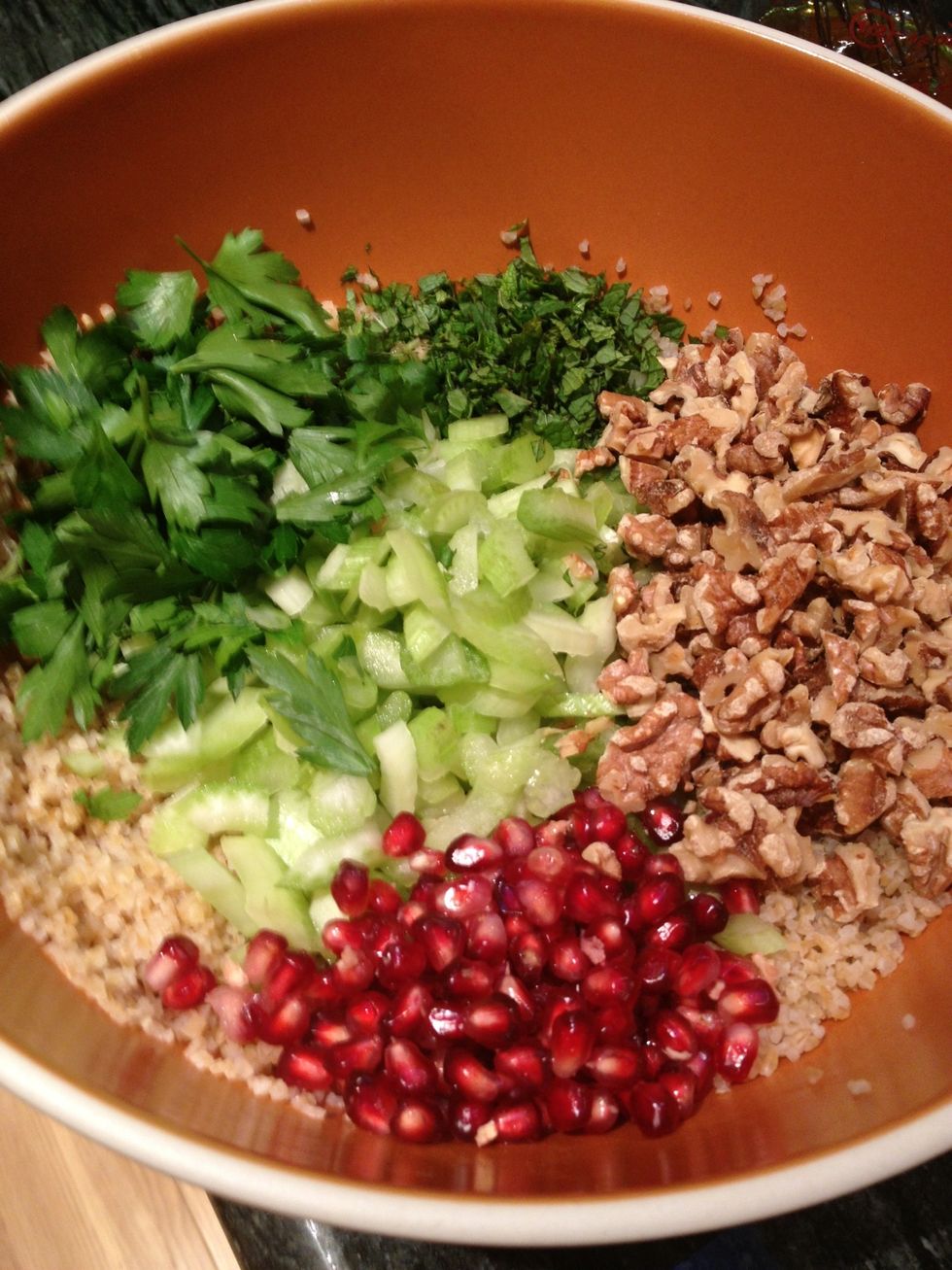 When the bulgar is done cooking, add the celery, mint, parsley, pomegranate, and walnuts.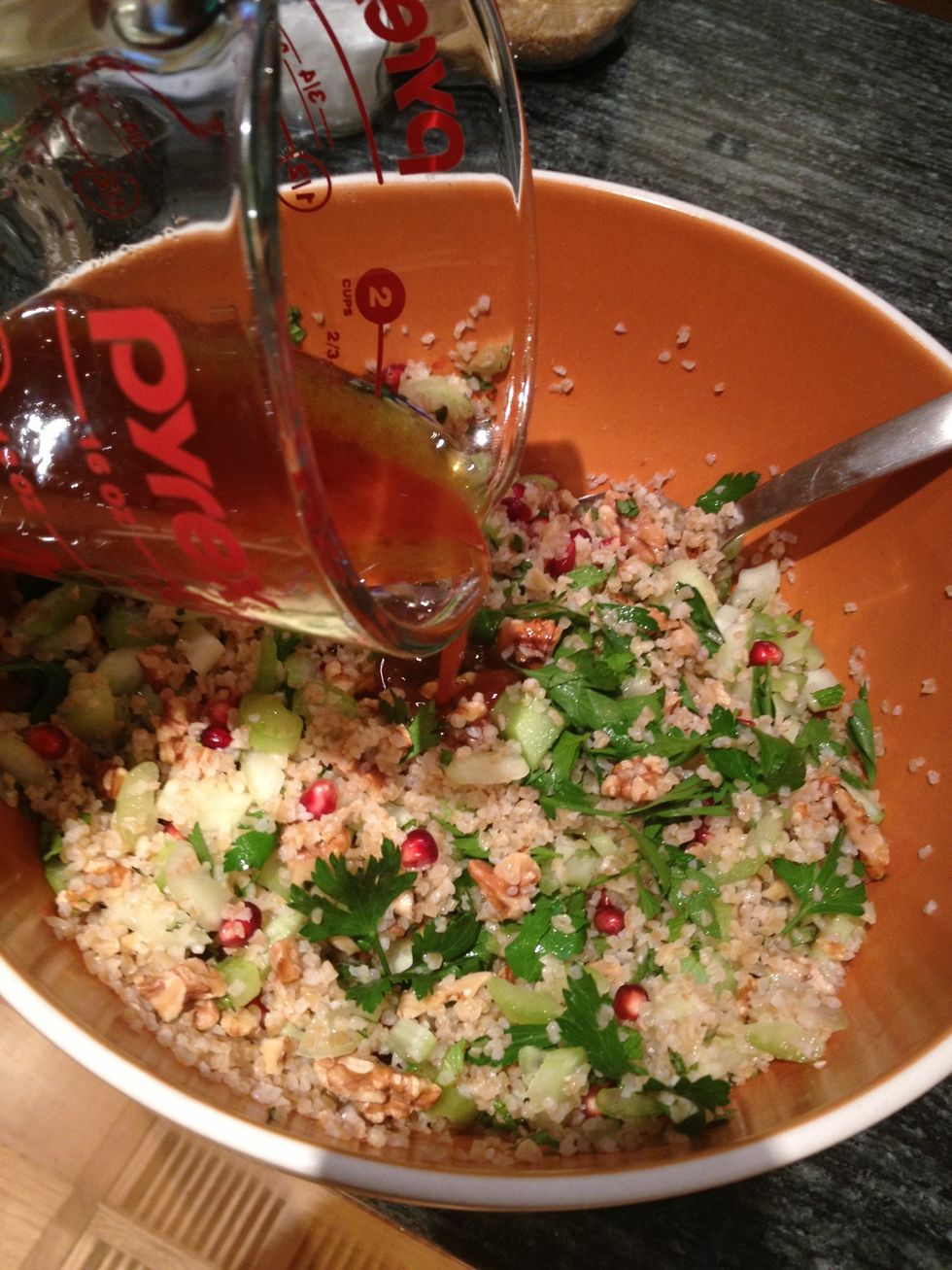 Mix in the dressing, and add more salt and pepper, if needed.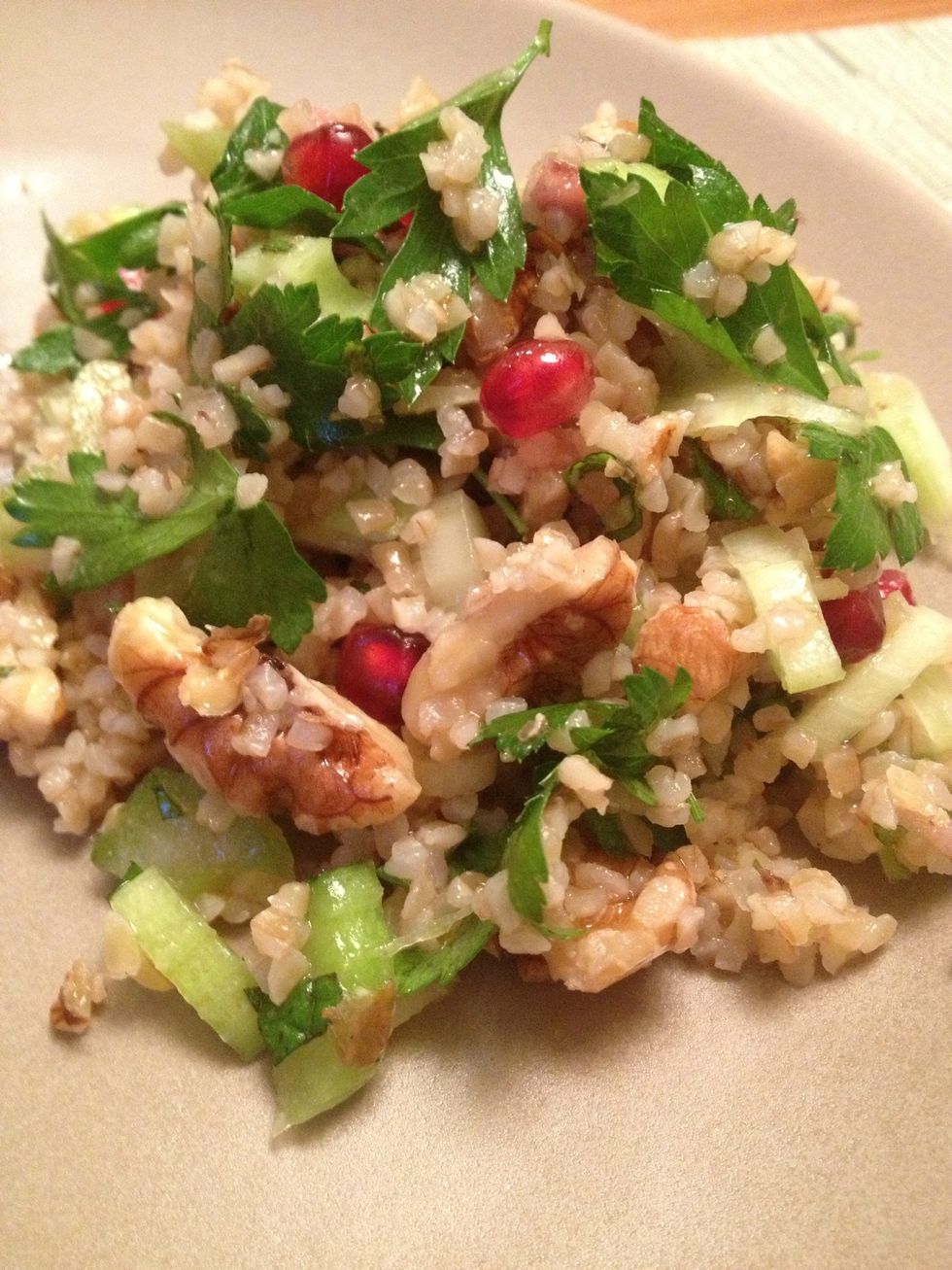 Serve immediately.
0.0c Bulgar (medium or coarse)
1.0 Small head of celery, cut into thin slices
1.0 Pomegranate, large (or 2 small)
0.0c Walnuts, toasted and chopped
1.0bnch Flat leaf parsley
2.0Tbsp Mint, fresh, finely chopped
1.0 Garlic clove, crushed
4.0Tbsp Extra virgin olive oil
Salt
Pepper
San Francisco, California