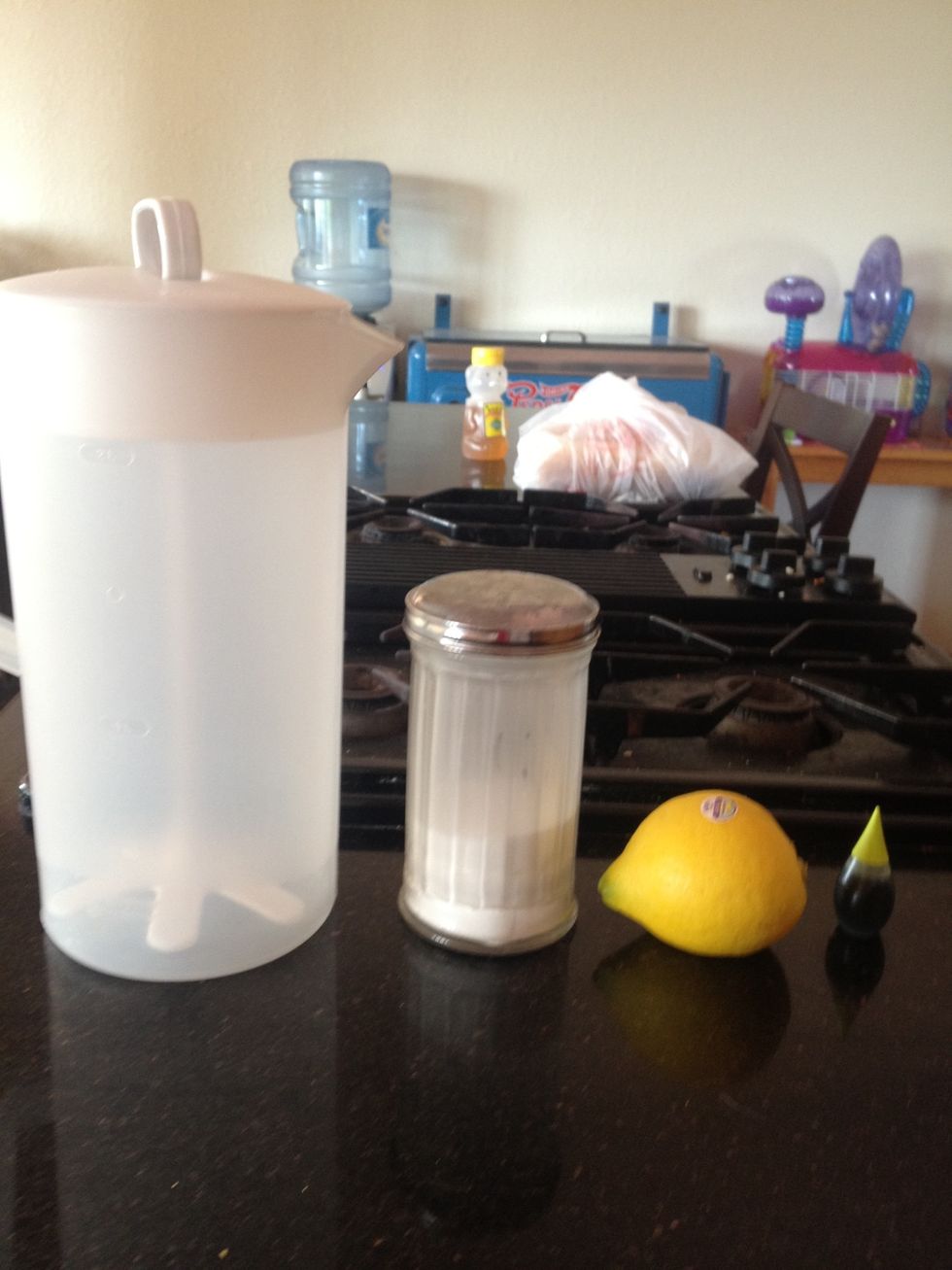 Gather your things.(you can use 2 lemons if you like it sour).
Fill up the pitcher with cold water.
Now cut the lemon in half.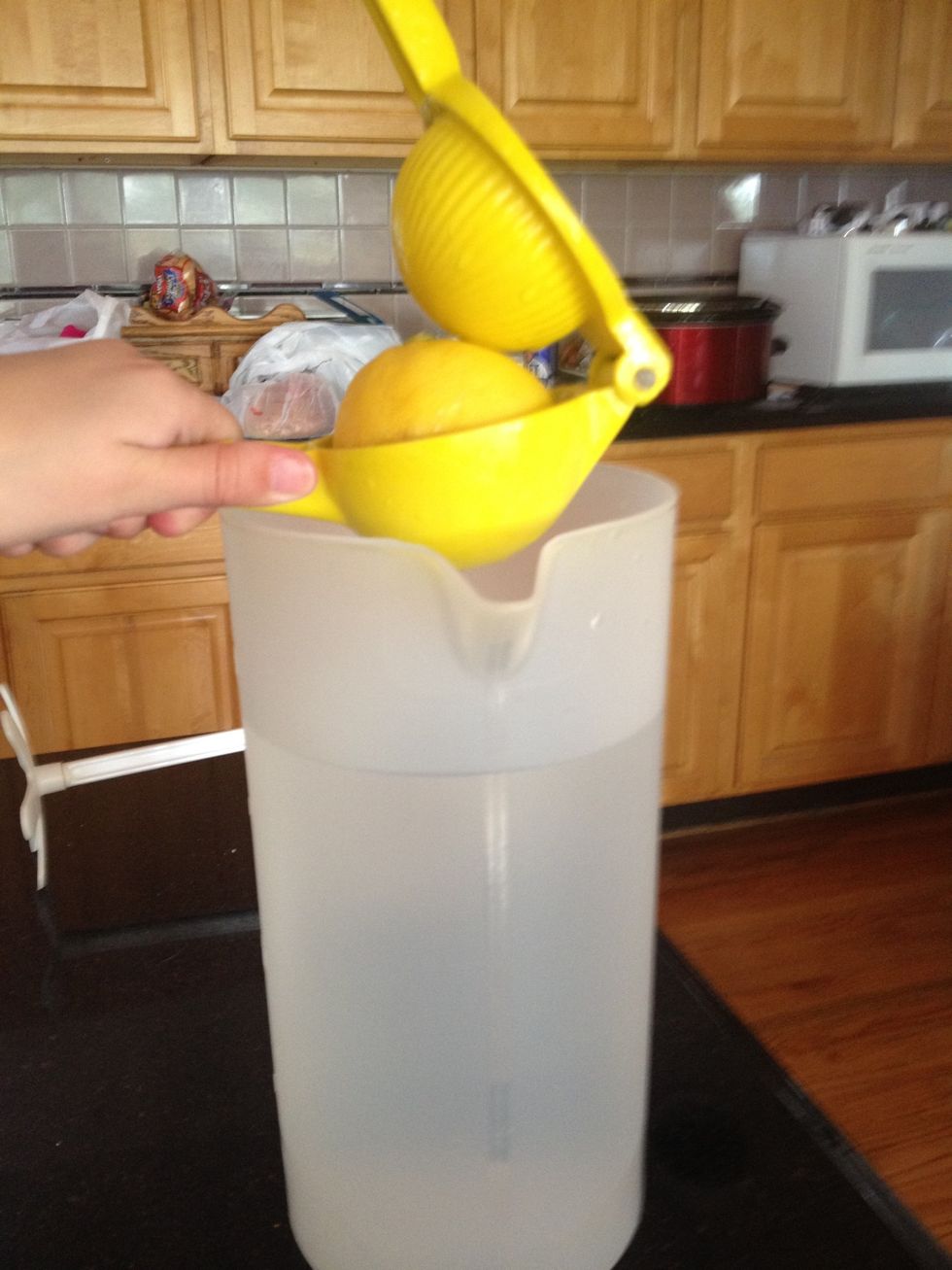 Now squeeze out the juice.
You only really need half a lemon,so put the other half away.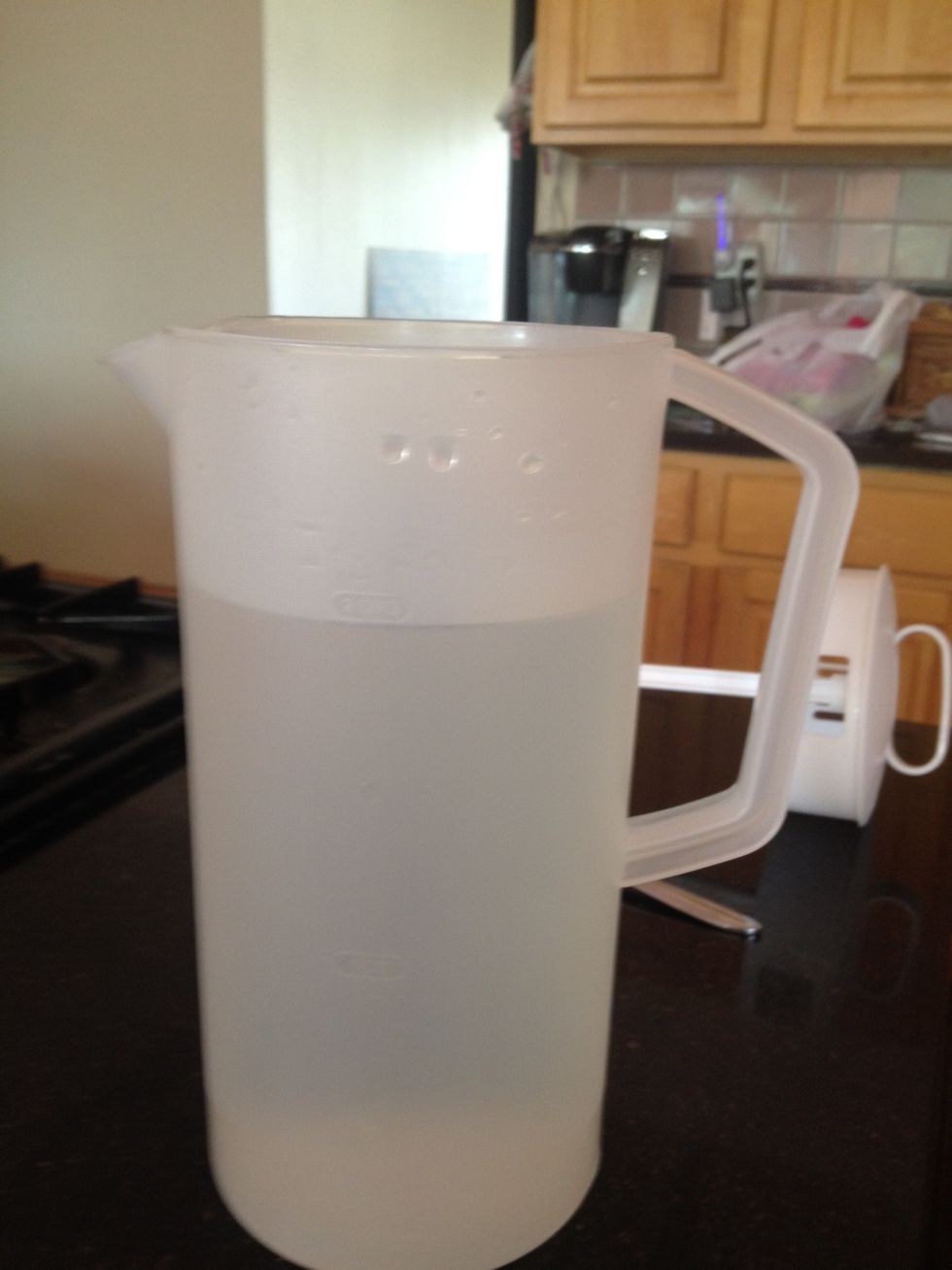 I've added about a spoonful of sugar.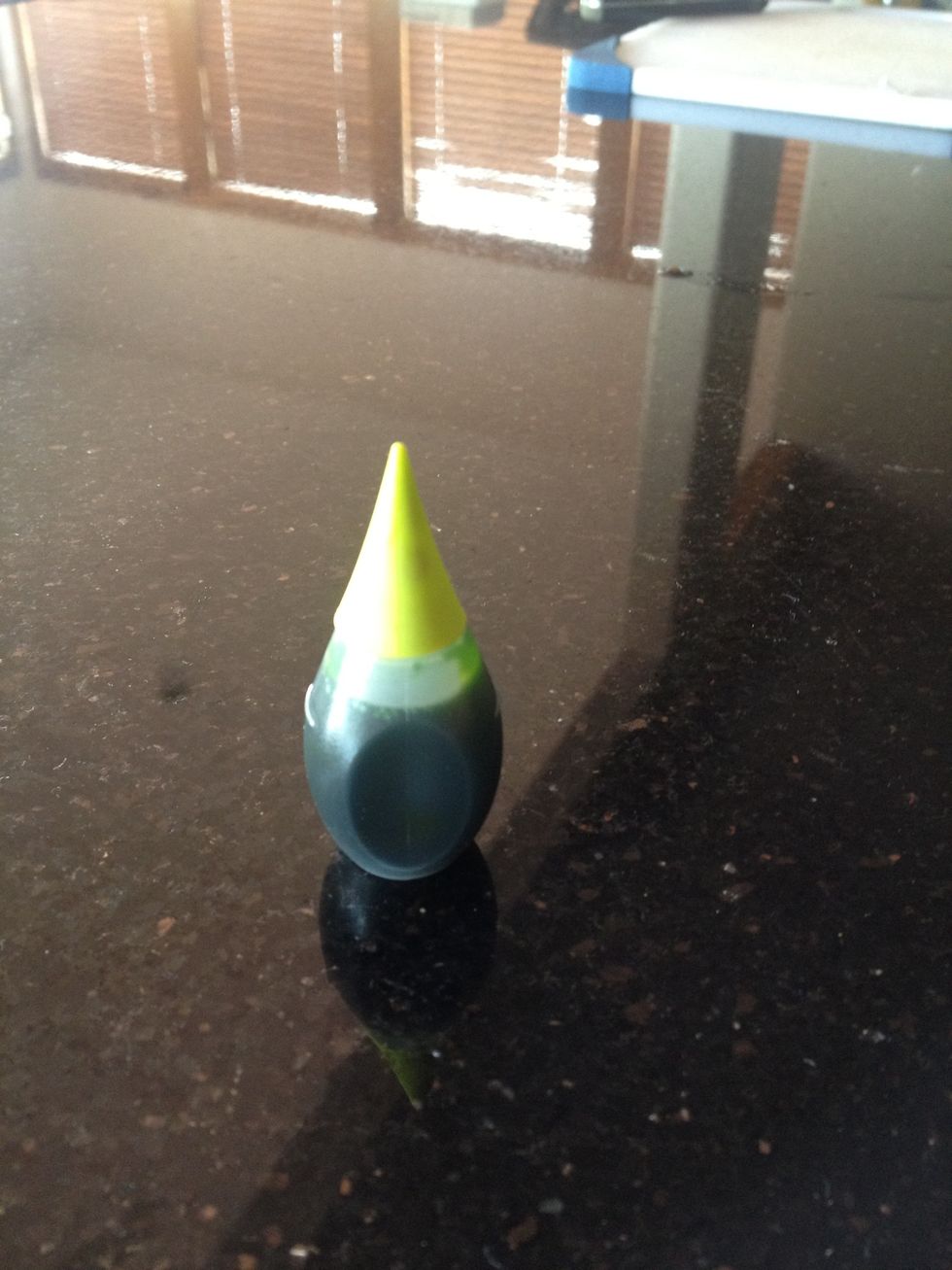 Time to add the bug in bug juice!😄
All you did was make lemonade and dye it!Enjoy!
Lemons
Sugar
Green food coloring
Pitcher
Ice