The key to successful and great tasting wings is "keeping it super simple." This recipe is the same chefs use in production kitchens and can easily be scaled up for a party of 100 or down for a 2-top.
This recipe is a household favorite, and a Super Bowl tradition at our house. No matter how many people drop in last minute, I can accommodate. And no matter how much I make, there's never leftovers.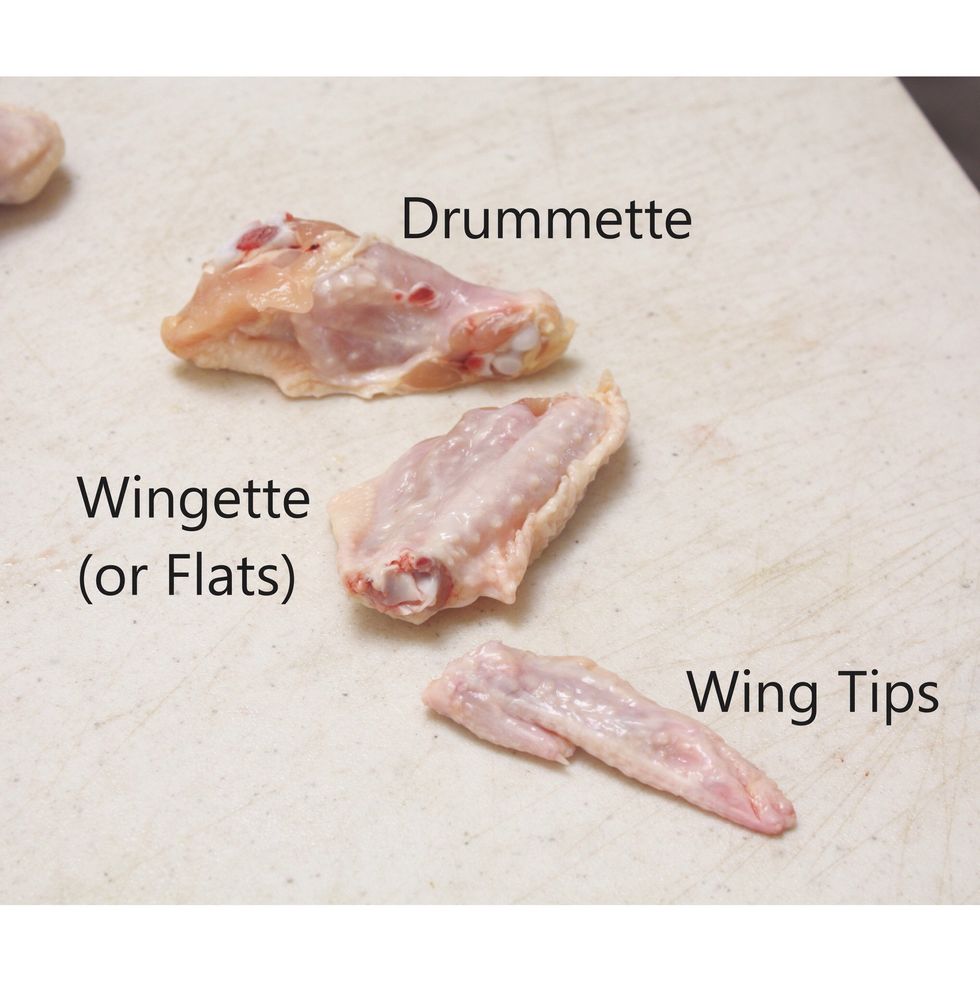 First, trim and break down the chicken wings. Keep the drumette and the wingette. Discard the wing tips or reserve for another use.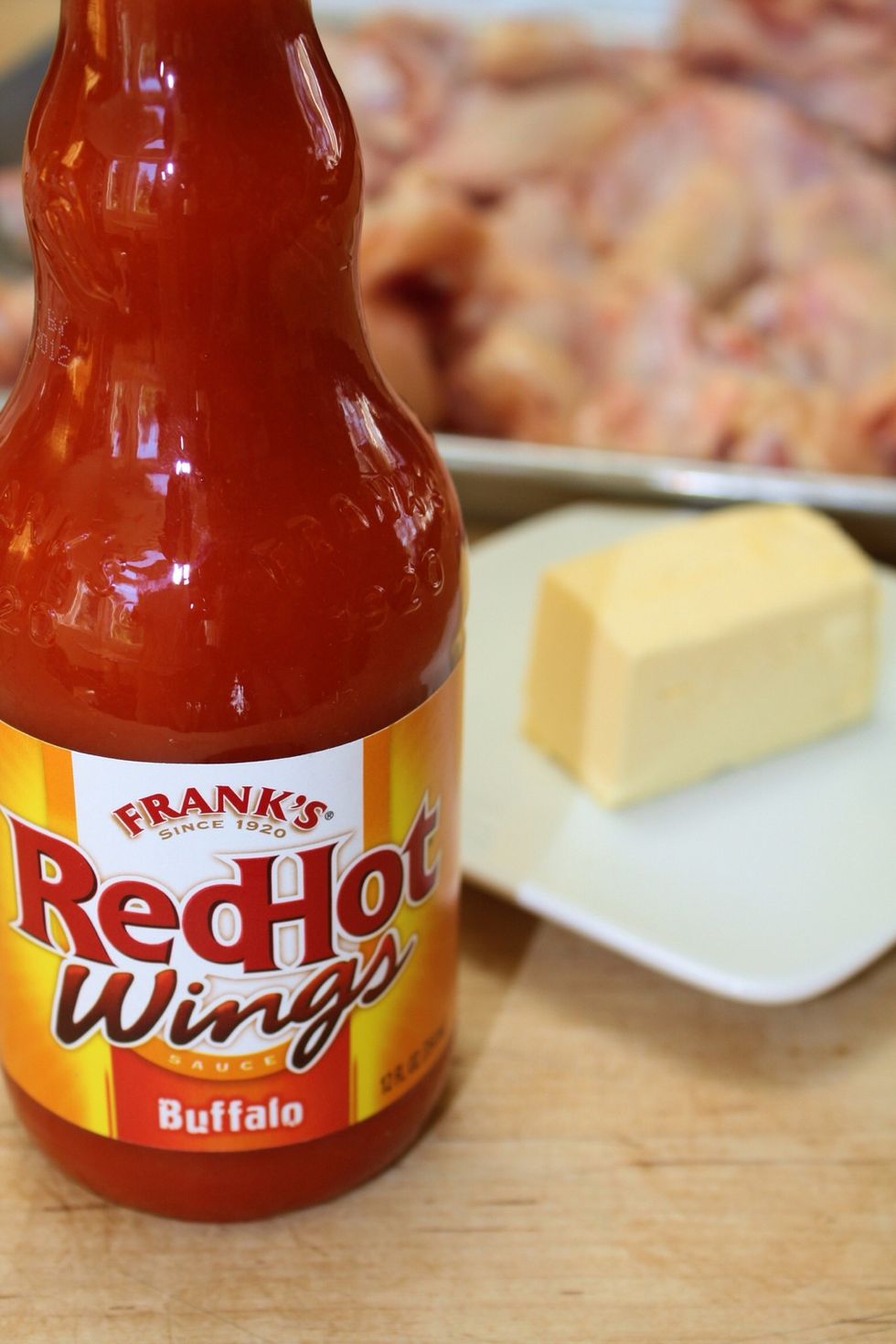 Assemble your ingredients. You'll need your favorite wing sauce and whole butter. The butter is key as it not only provides richness but also helps temper the hot sauce heat.
Place the sauce with several pats of butter in a large kitchen mixing bowl. Amounts of each will depend on how big a batch of wings you're planning to make.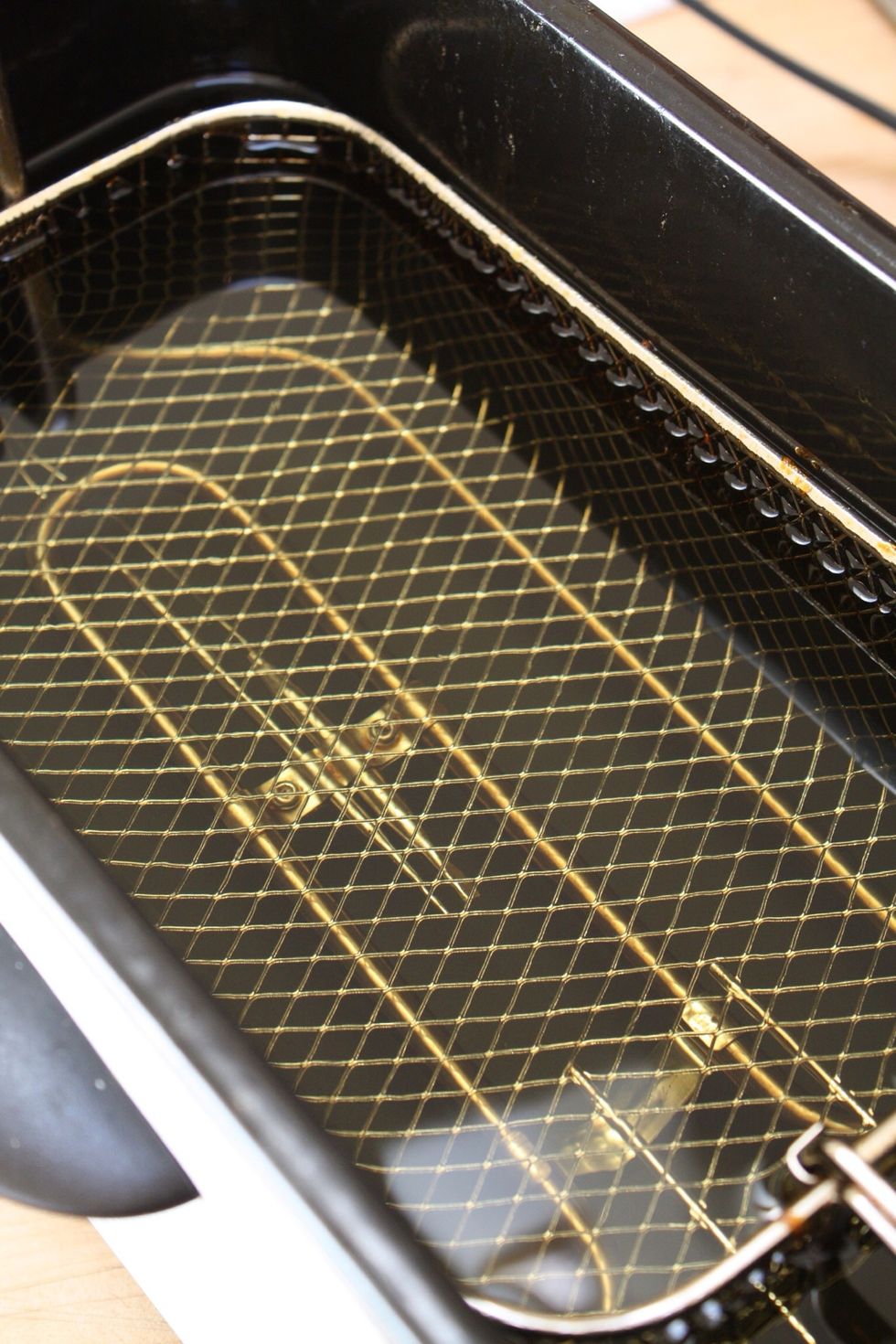 Heat your fryer to 375° F.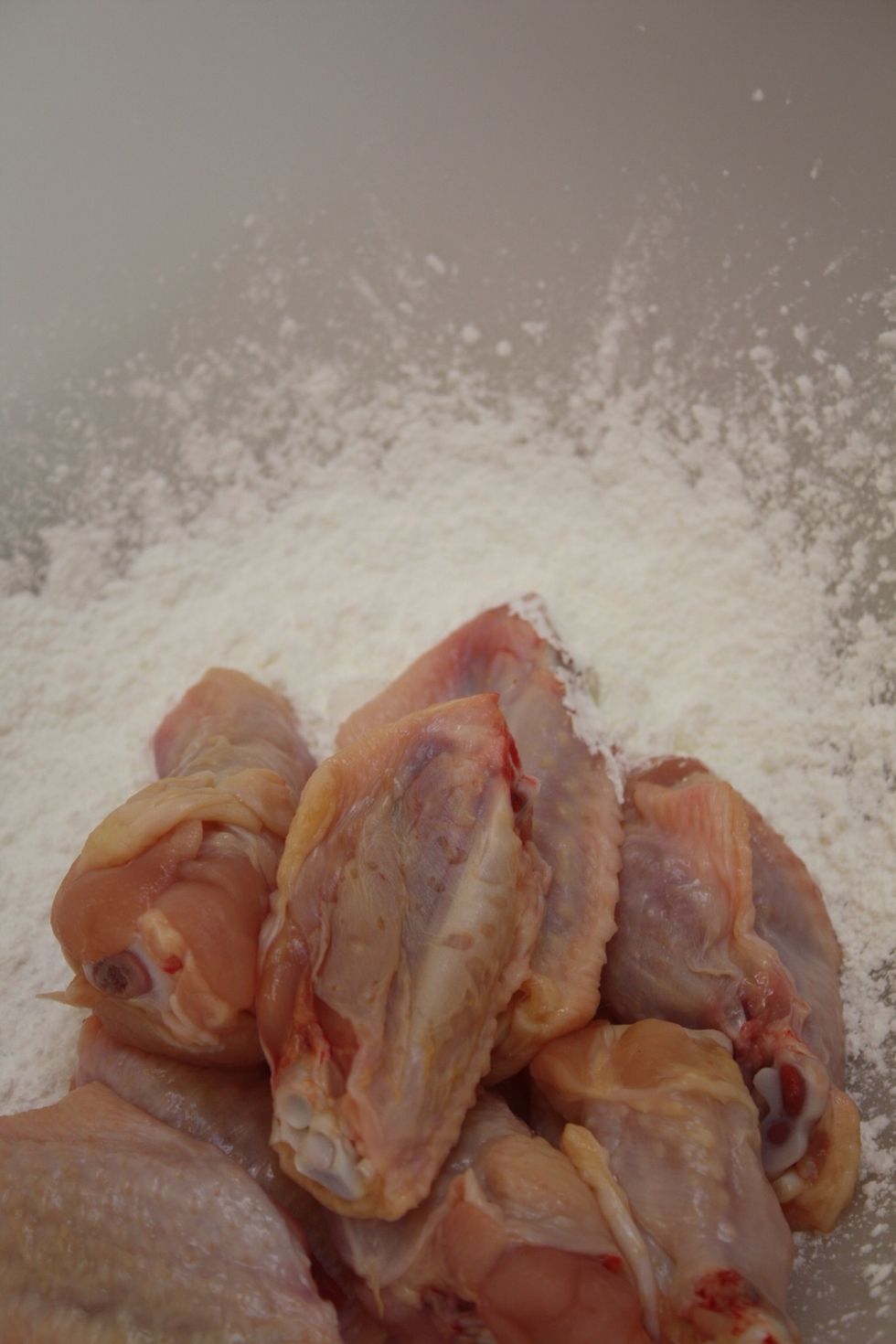 If I want my wings to have an extra crunch, I'll lightly dust them with cornstarch. Otherwise, I'll just fry them 'naked', no coating at all.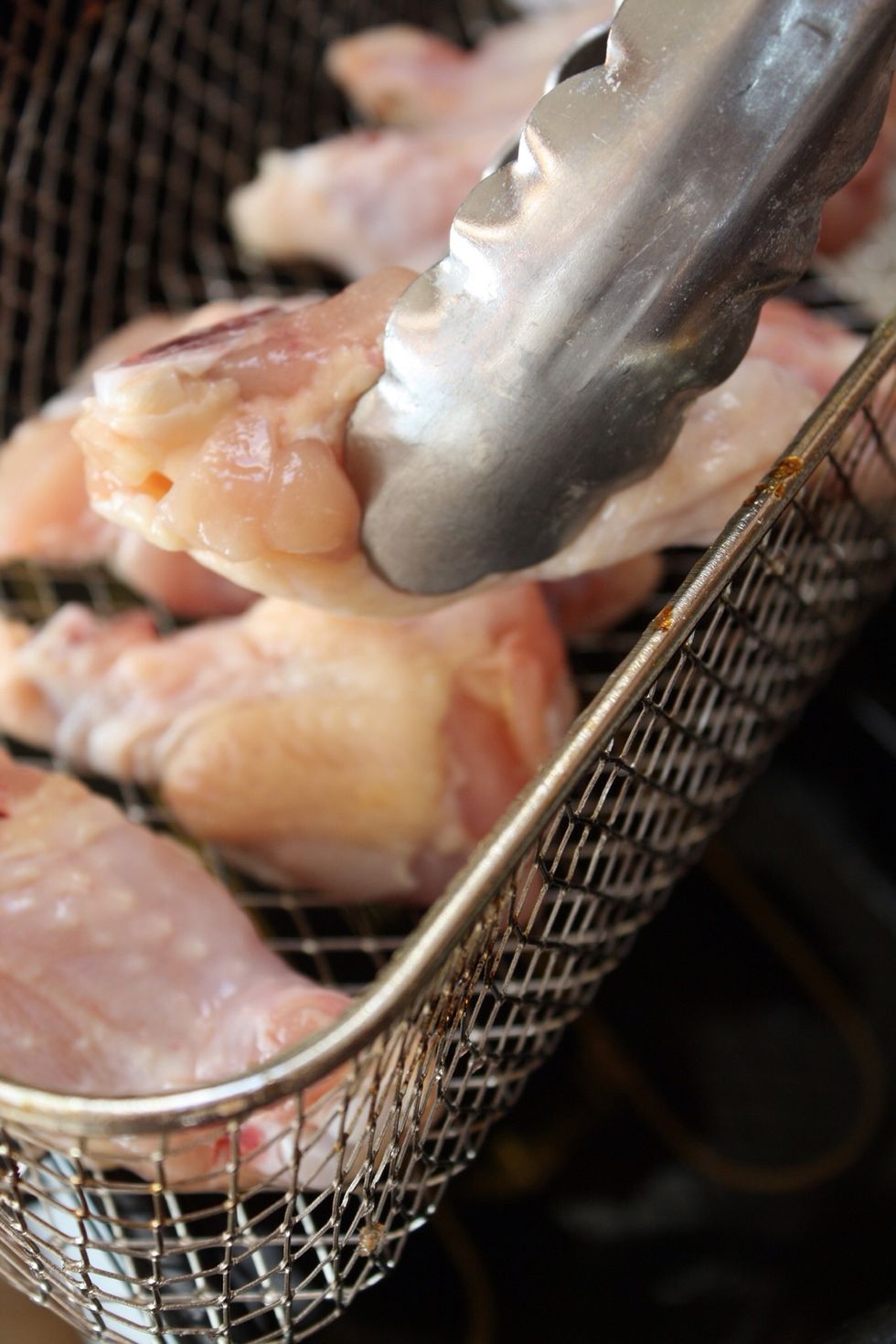 Place the chicken in the fryer. Don't overcrowd the basket for best results.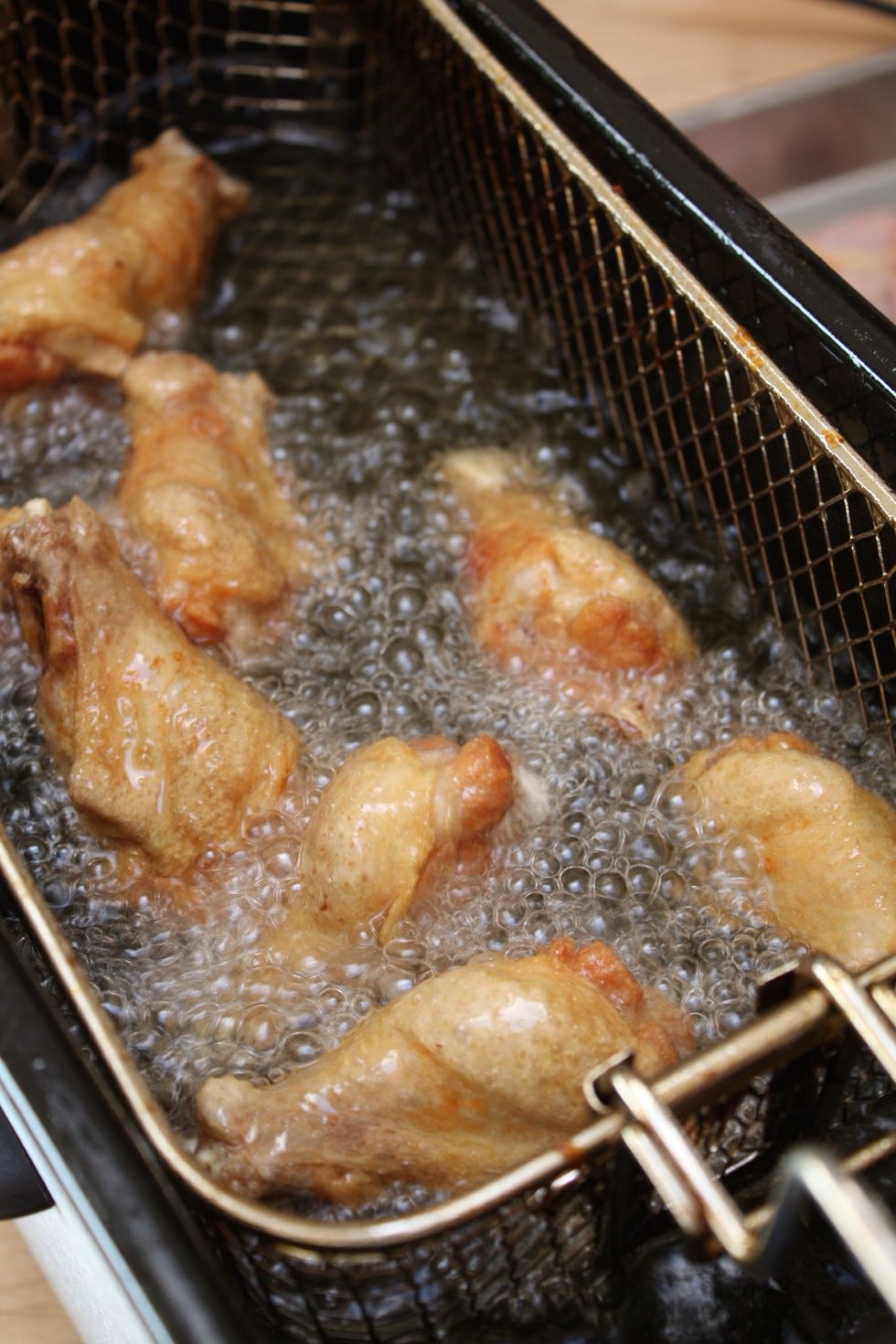 Fry until the chicken is golden brown, and the center part next to the bone tests done.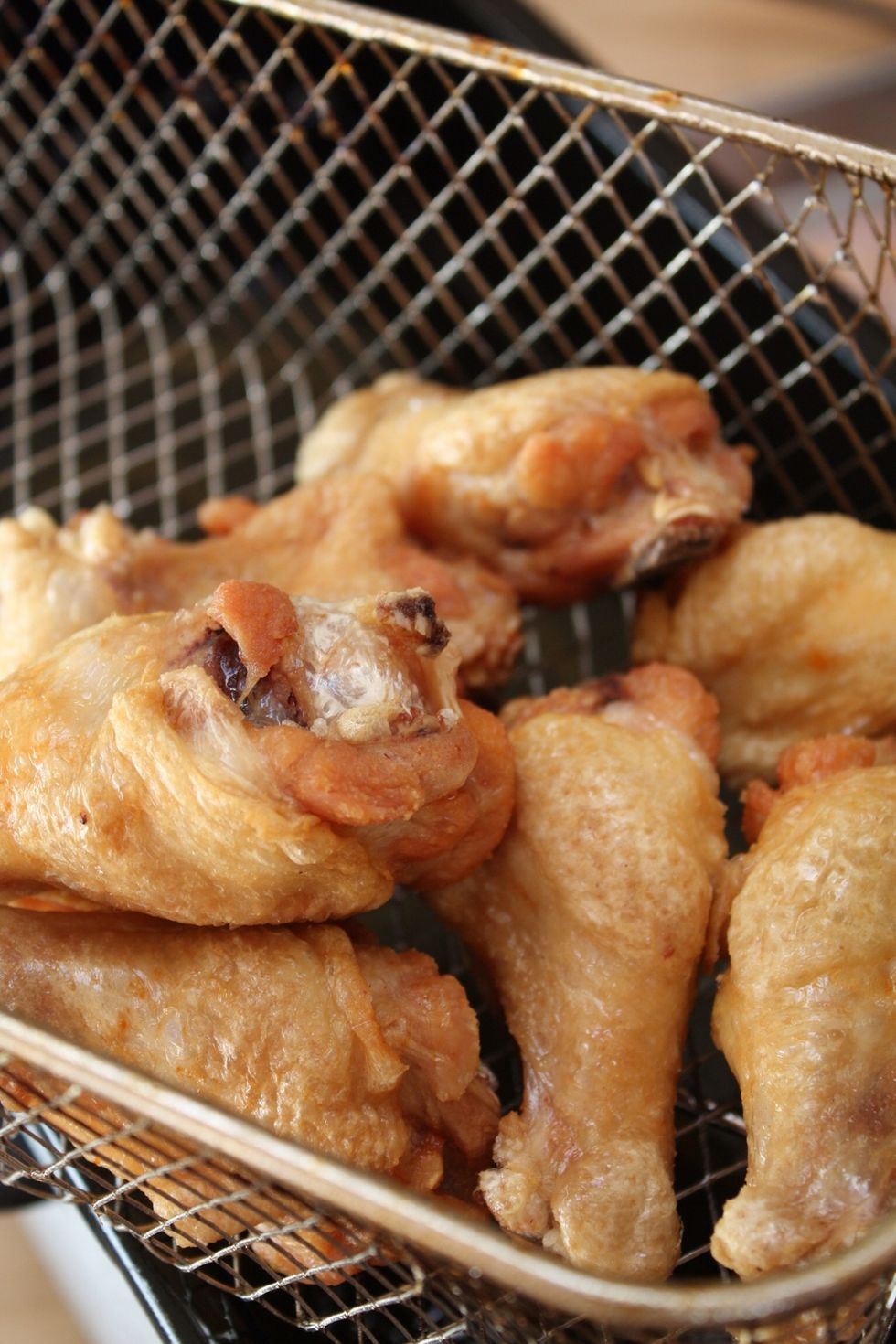 Lift basket to drain.
Immediately pour out the hot chicken into the sauce and butter.
Toss to coat. The butter will melt and create a delicious, rich coating with the hot sauce.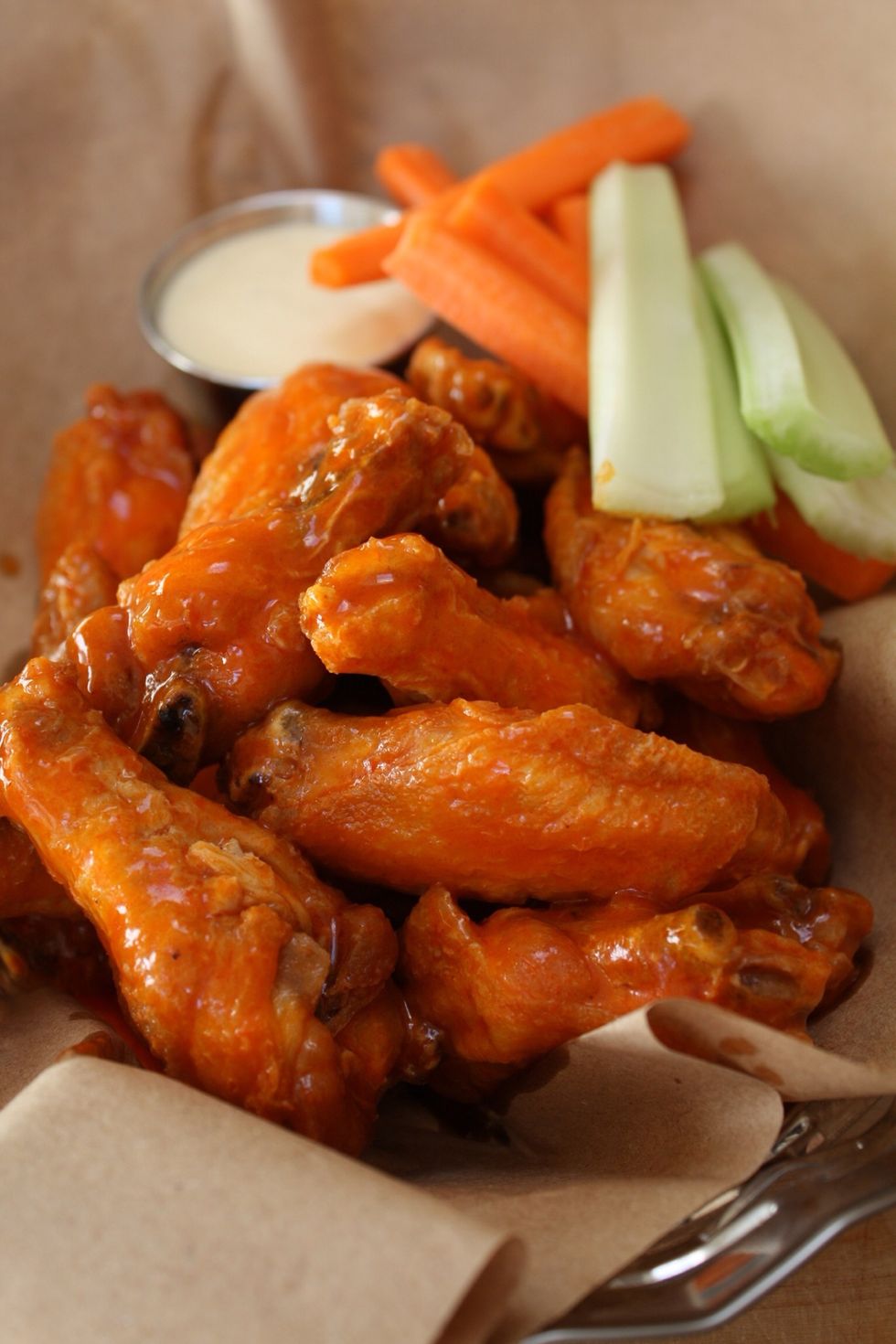 Serve immediately with blue cheese dressing and your choice of crisp veggies.
Chicken wings
Buffalo Wing Hot Sauce
Oil For Frying
Whole Butter, No Substitutions
Cornstarch for Dredging, optional
Renee Shelton
By Renee Shelton: Butcher, baker, bibliophile, and creator of PastrySampler.com. Making life a little sweeter one day at a time.