I start by rising and draining the chicken.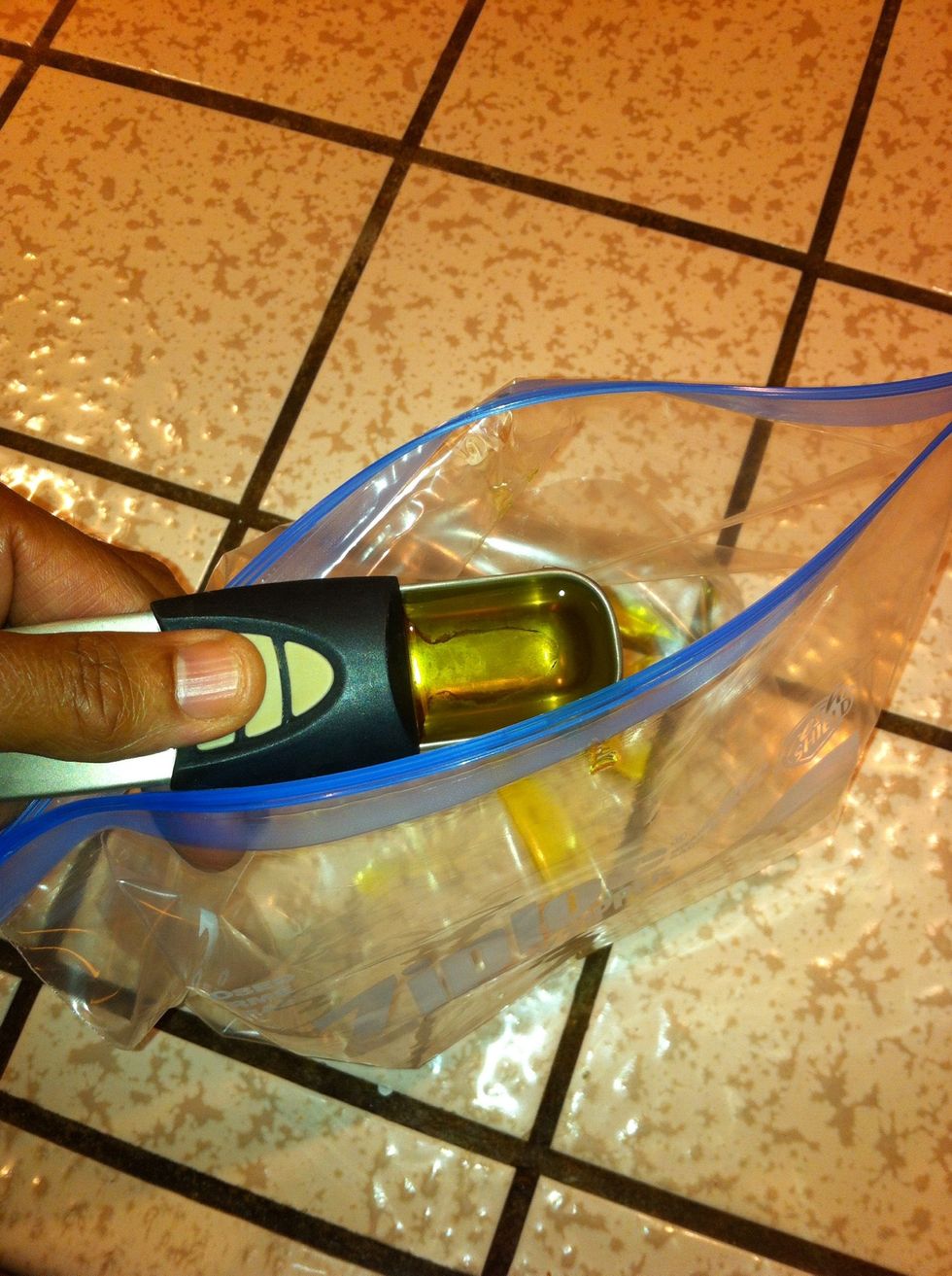 Take a plastic bag and add the olive oil,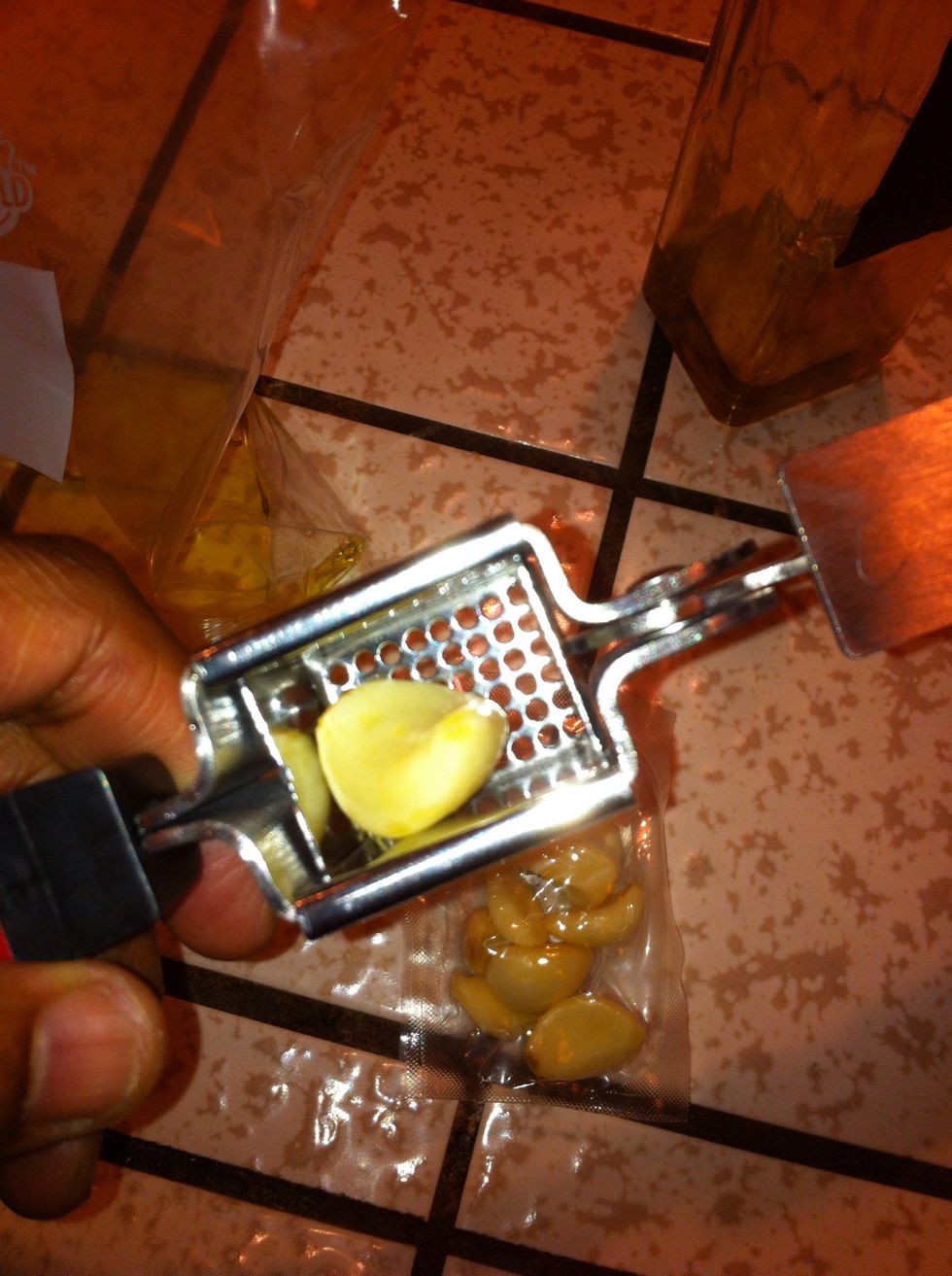 Pressed garlic,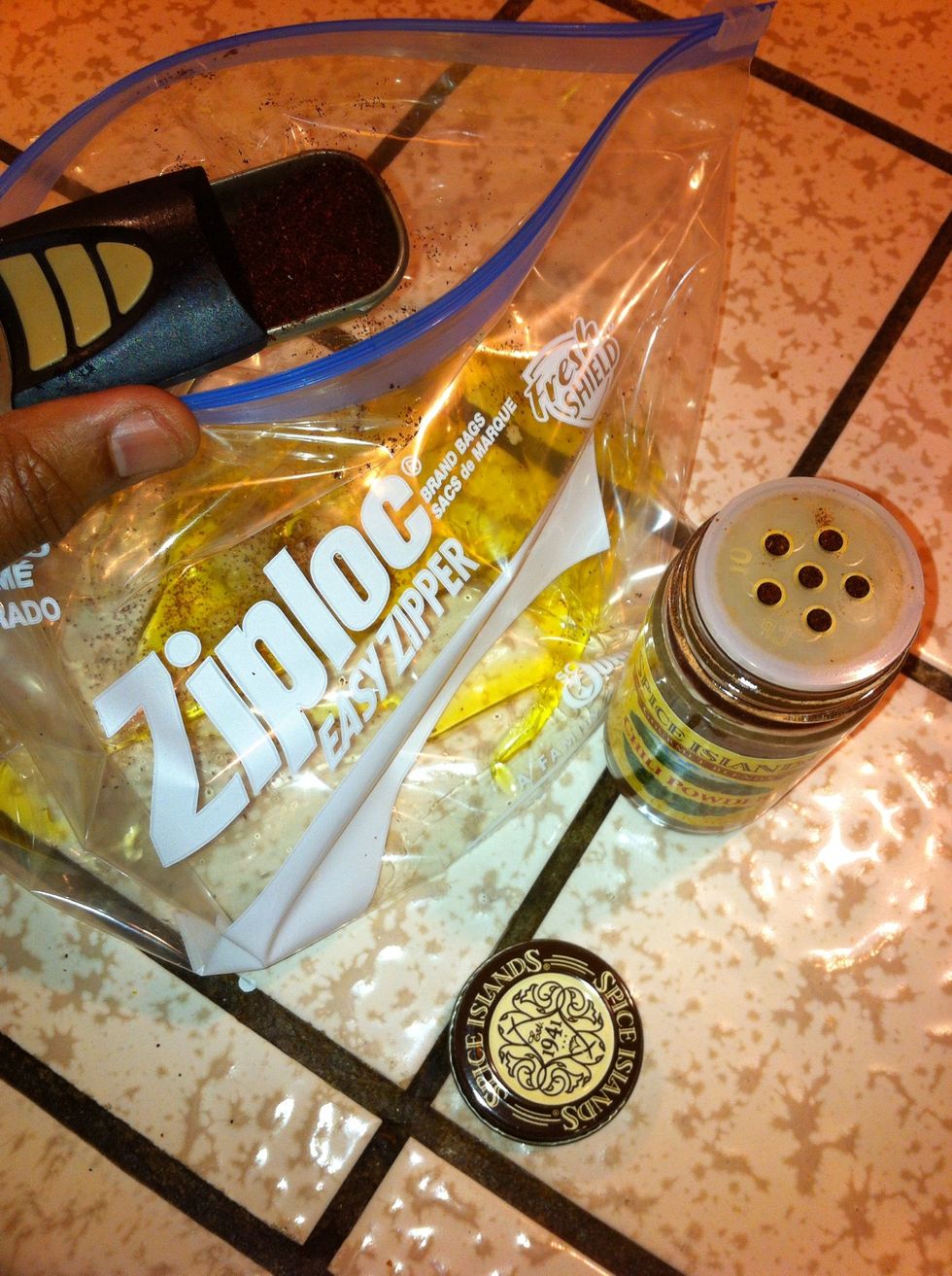 Chili powder,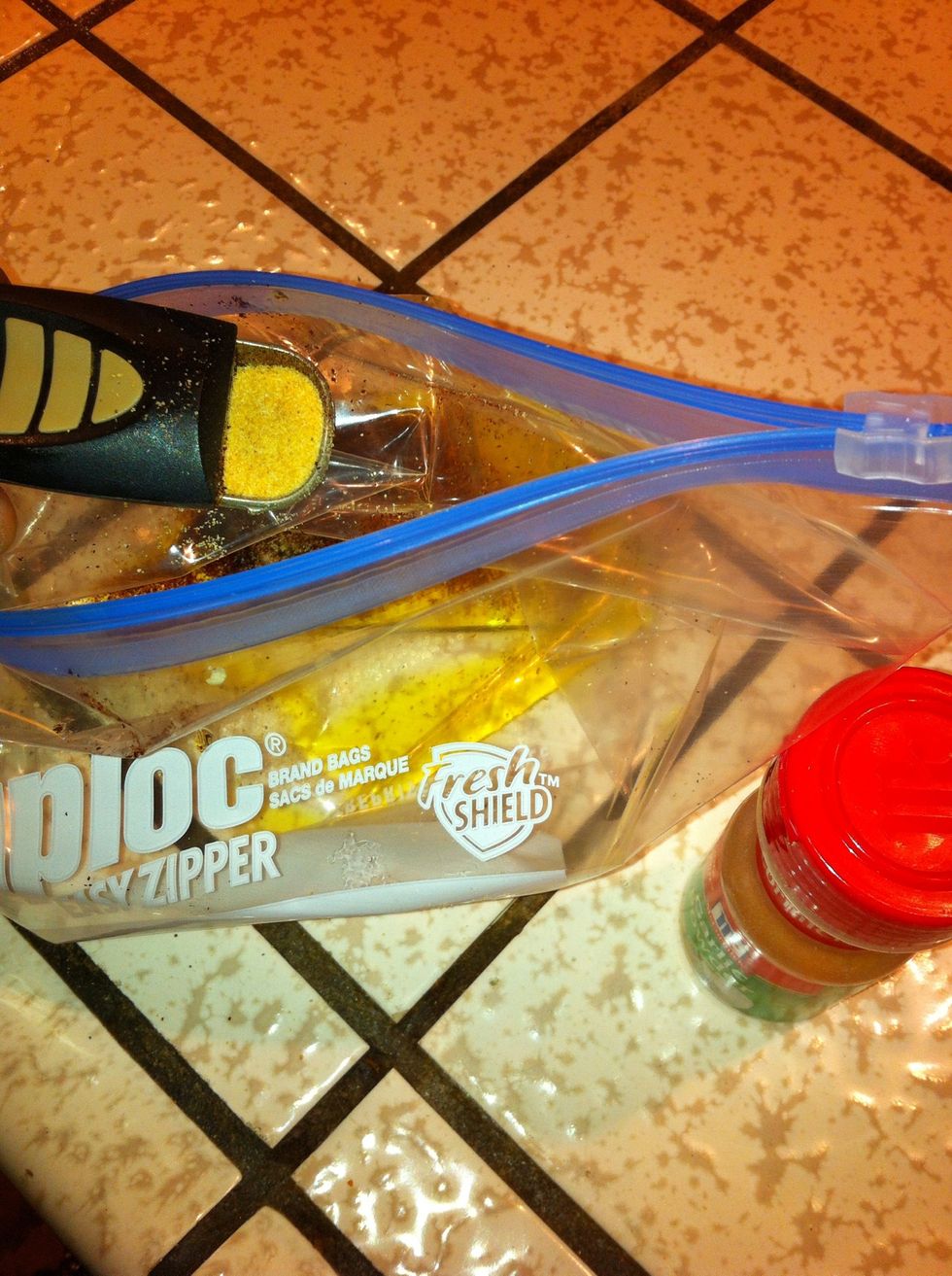 Garlic powder,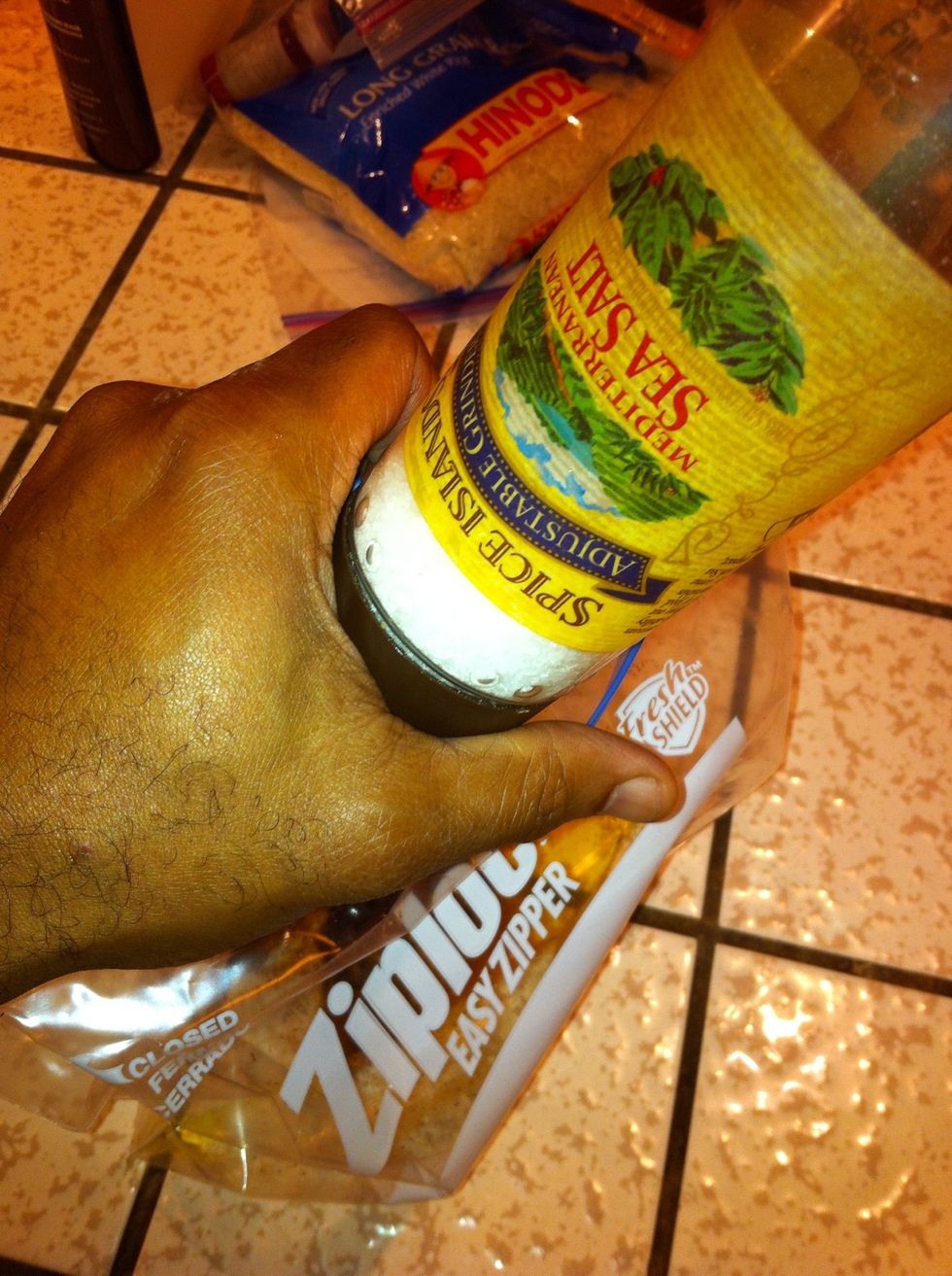 Salt,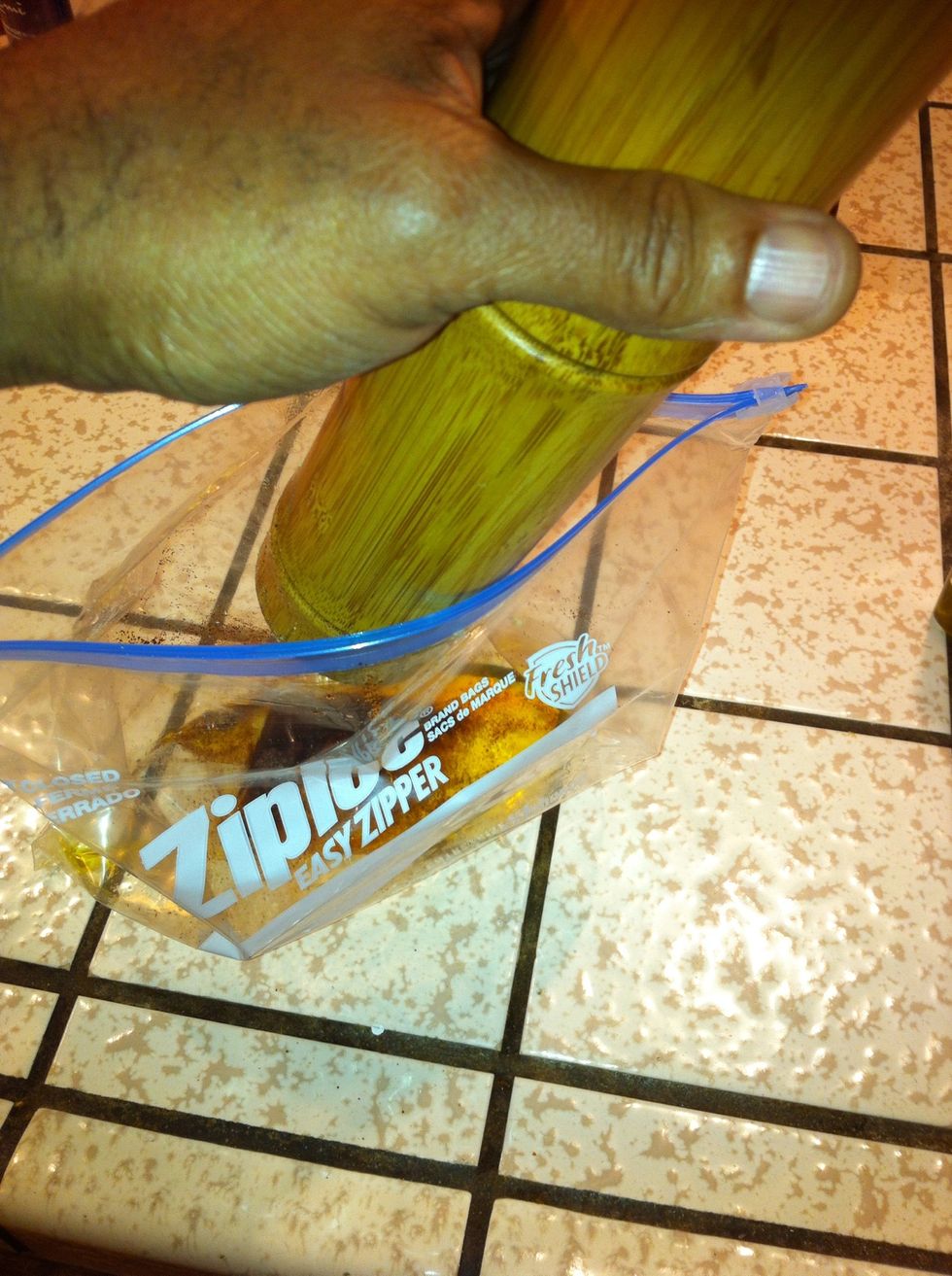 And pepper.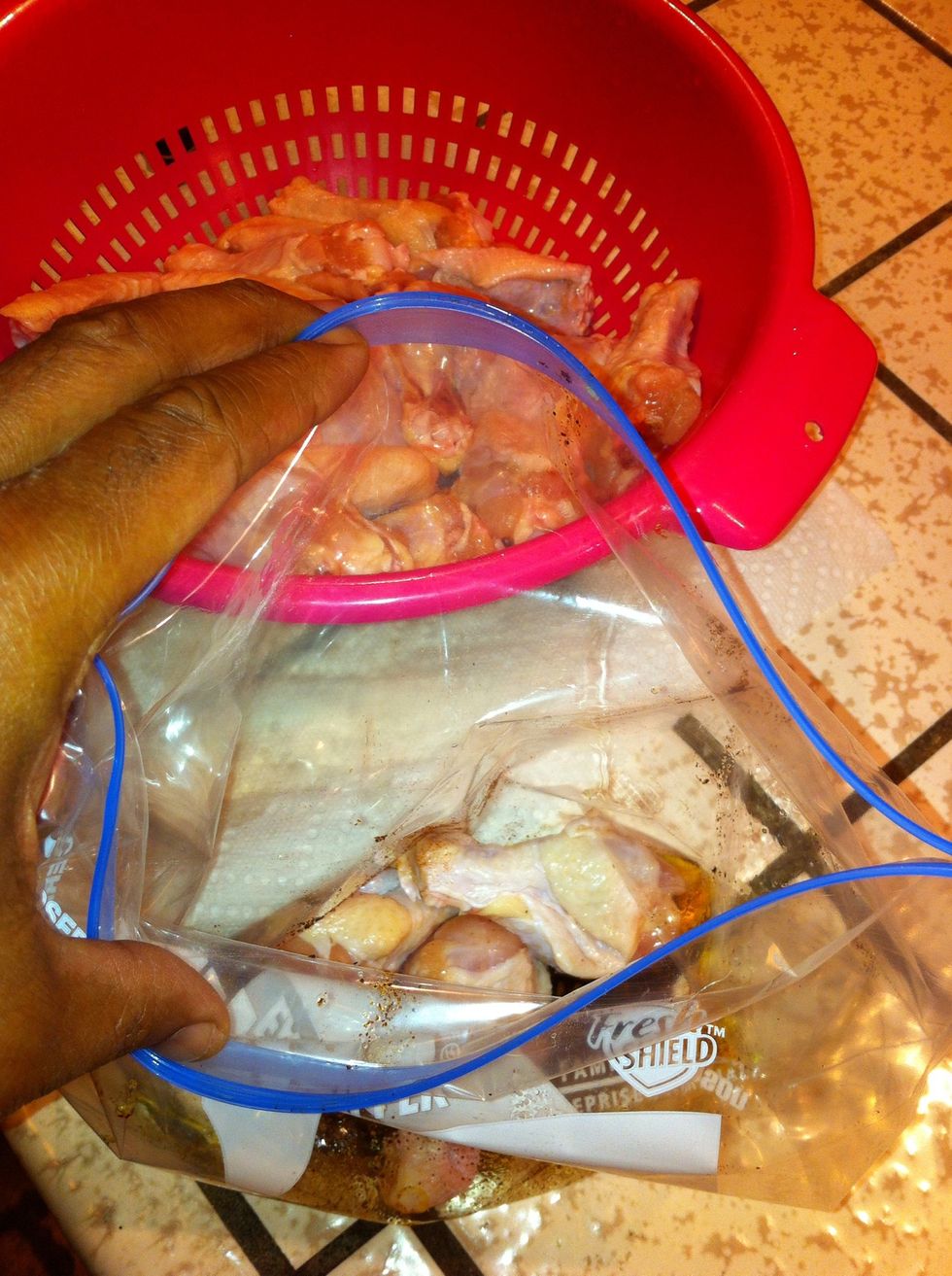 Add chicken to bag.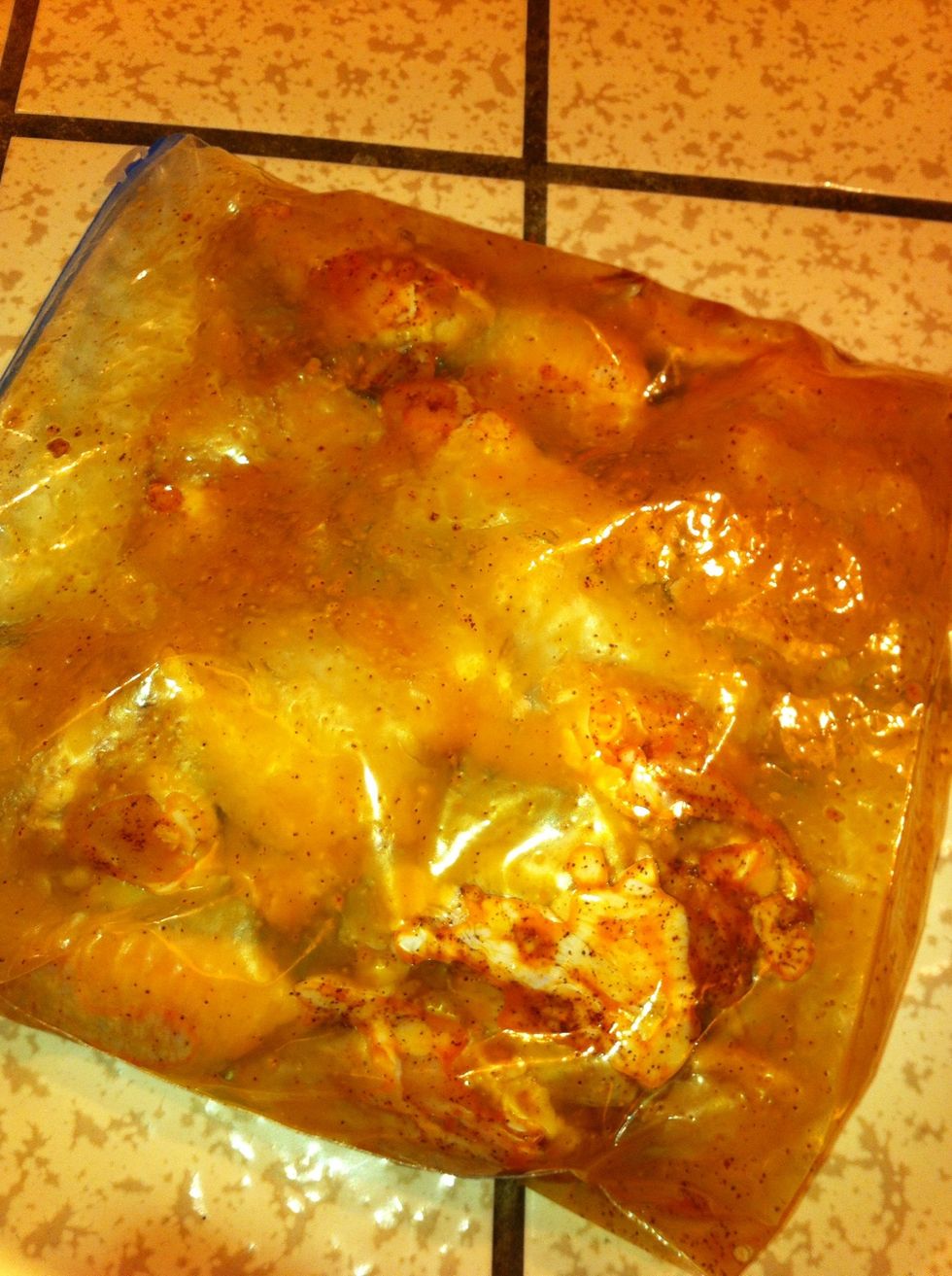 Shake it up, to coat chicken.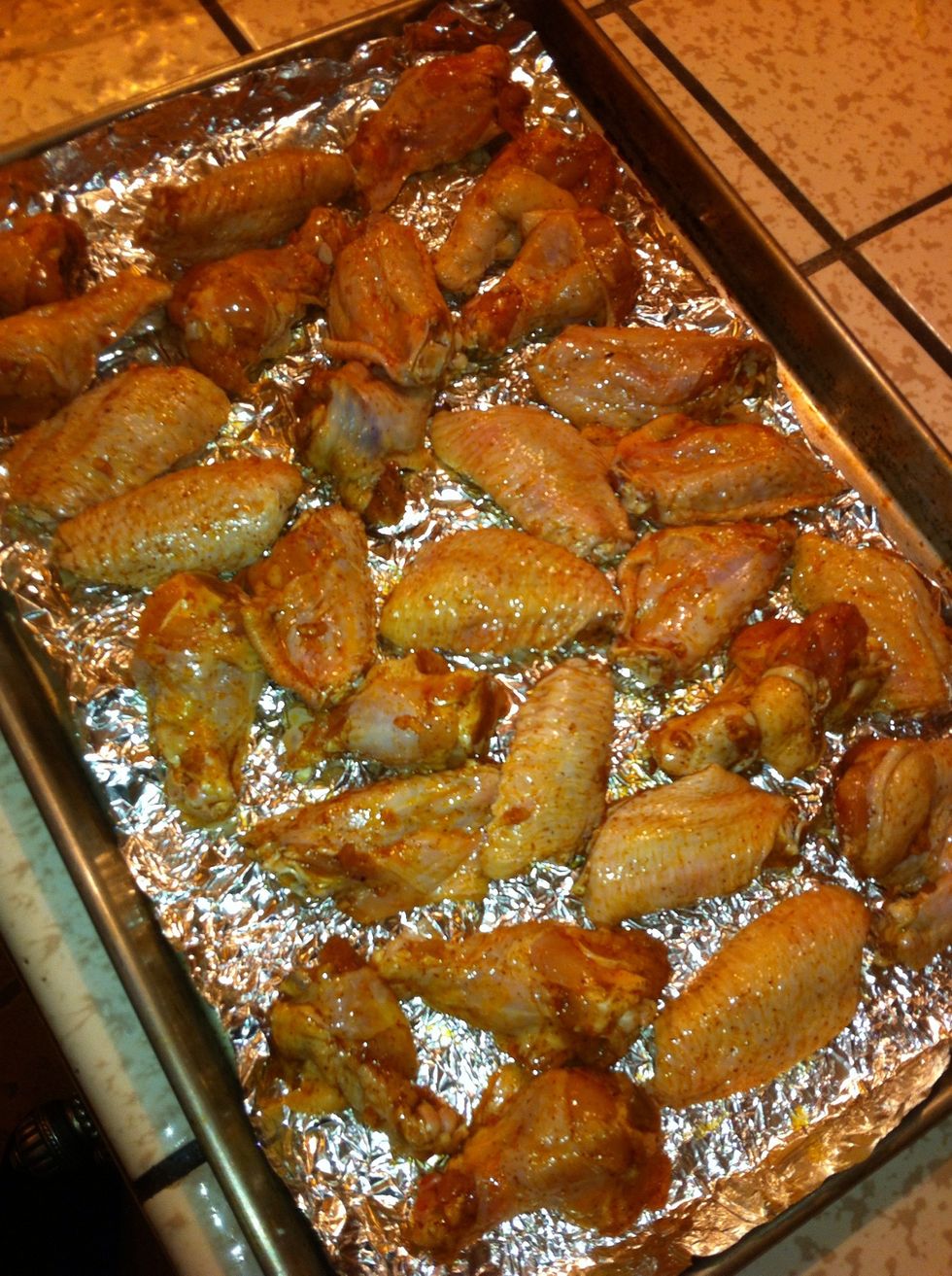 Place chicken on baking sheet and place in Pre-heated oven (375 degrees) and bake for 1 hour, or until crisp and cooked through.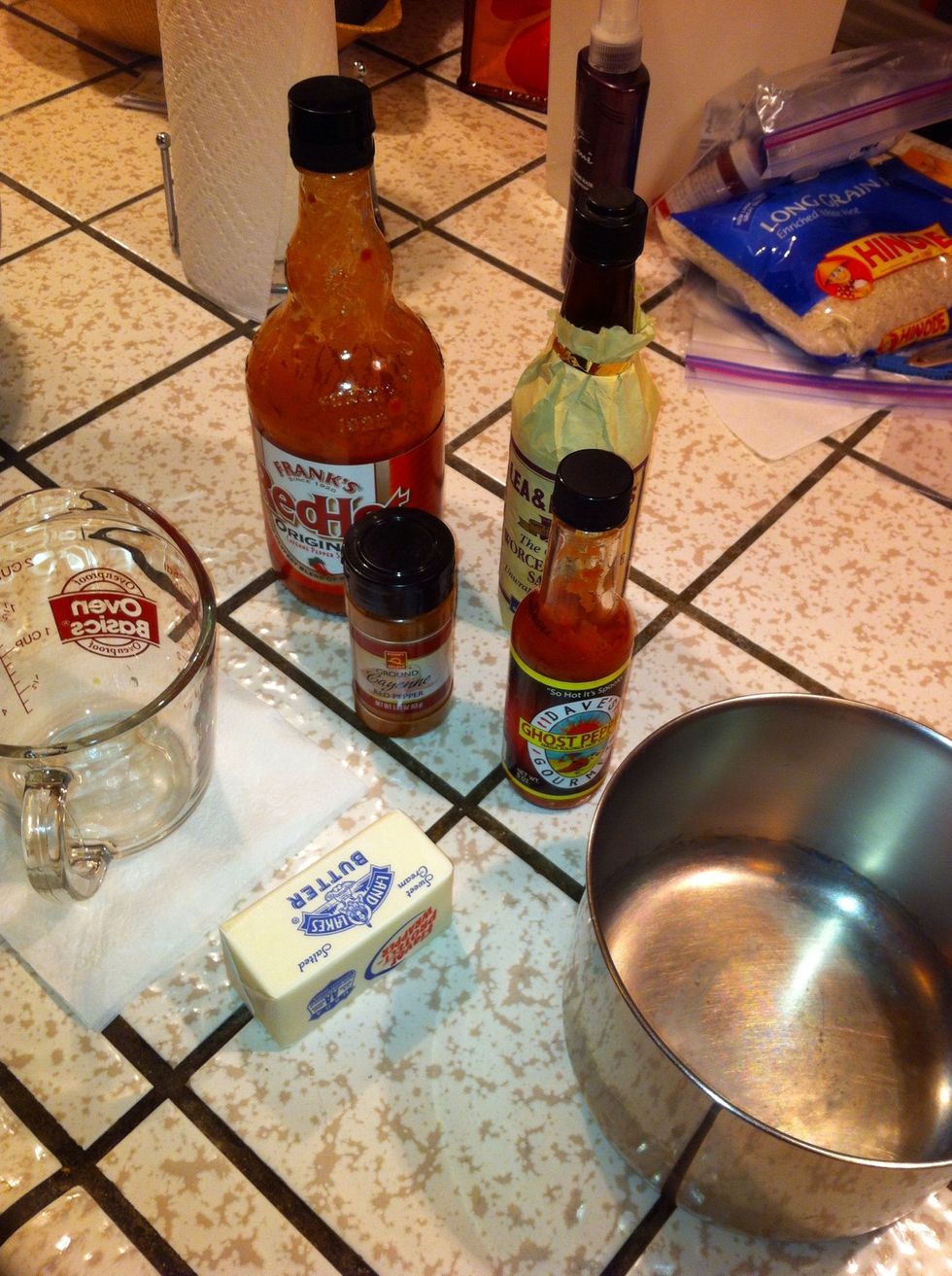 Set out ingredients for sauce.
Add Frank's Hot sauce, butter and white vinegar to sauce pan.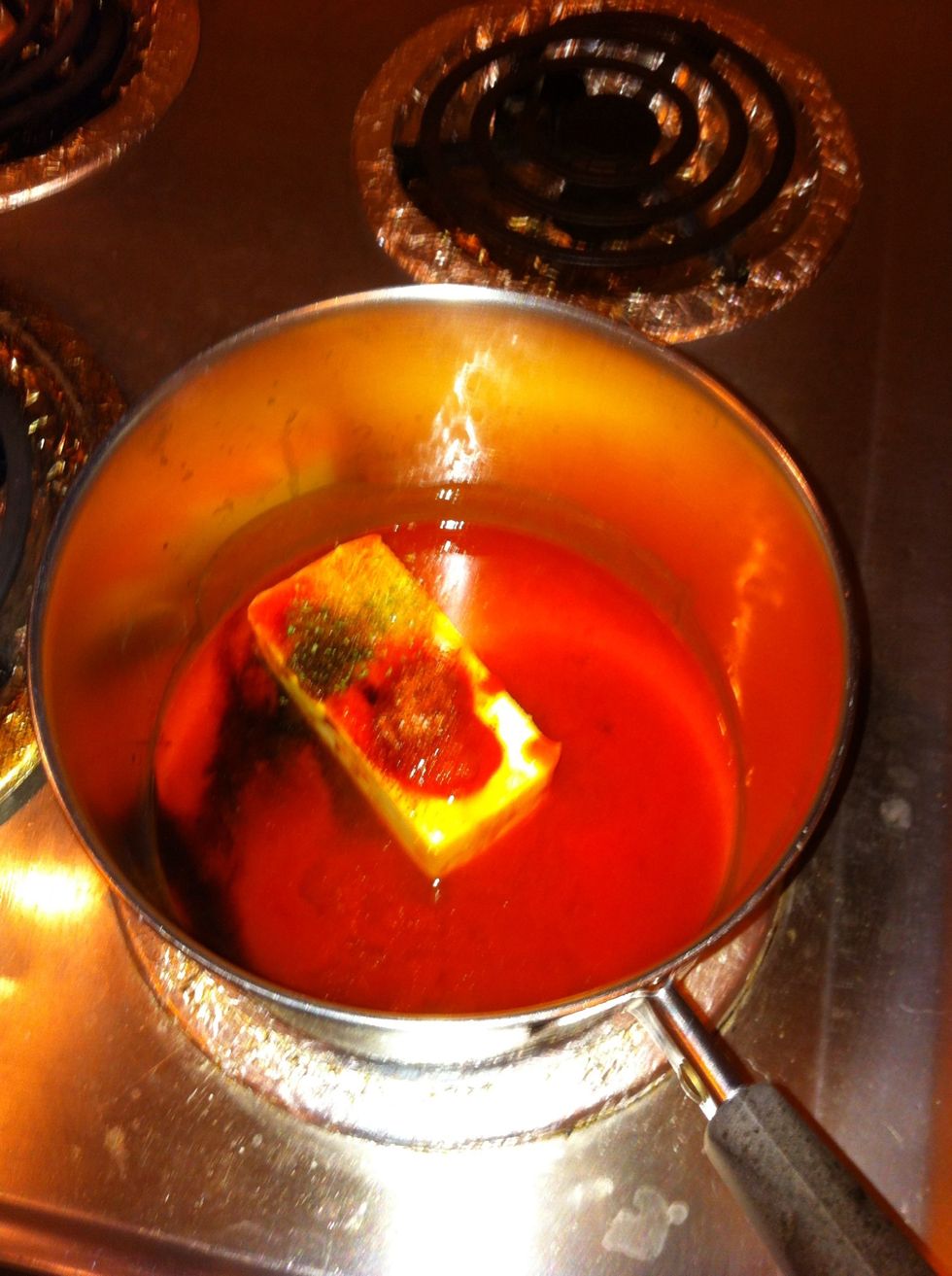 Add the rest; Worcestershire sauce, hot sauce (I like Dave's Ghost Pepper), cayenne pepper, garlic powder and a little salt to taste.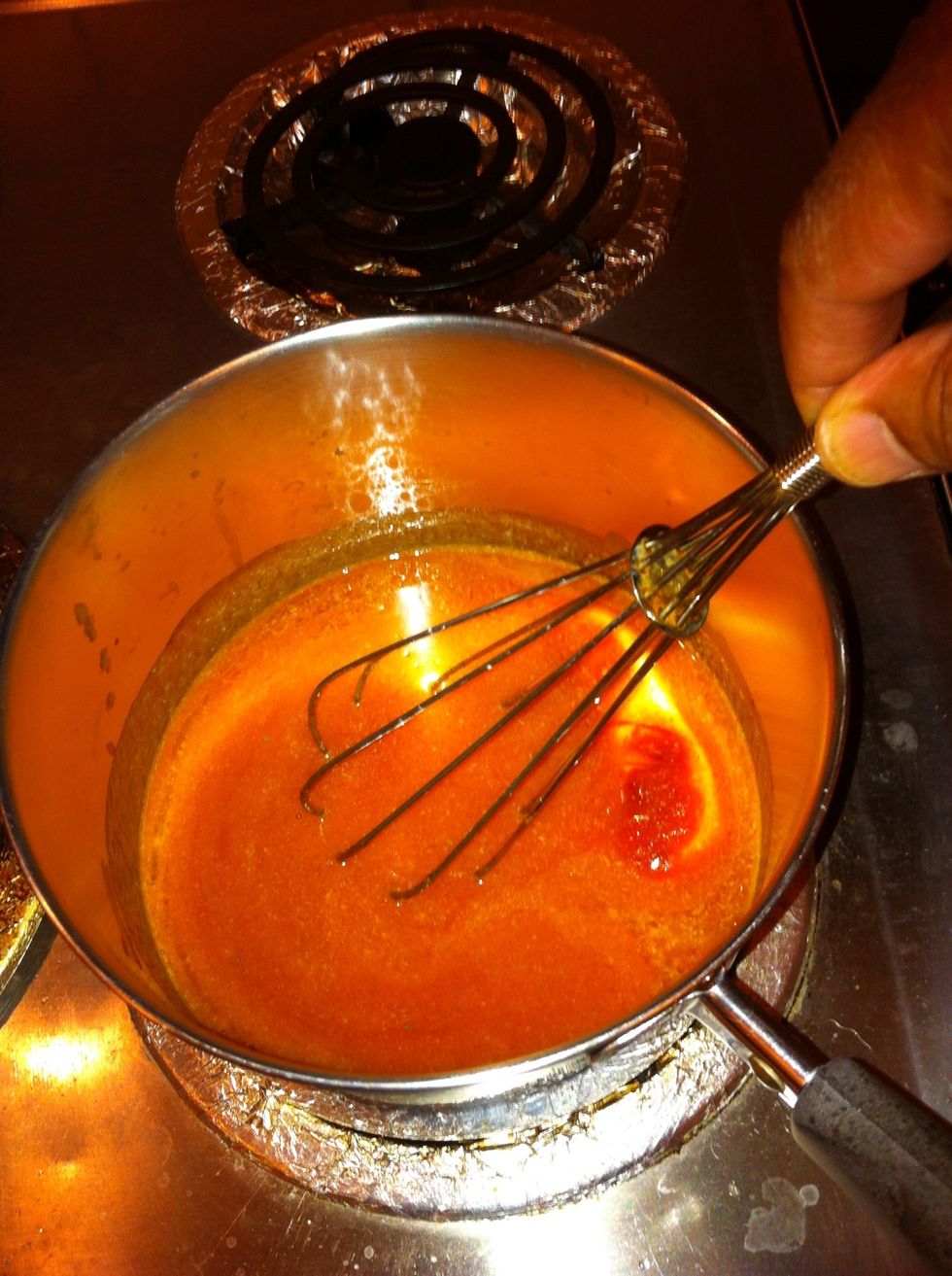 Whisk the ingredients together until bubbles start to form; remove from heat.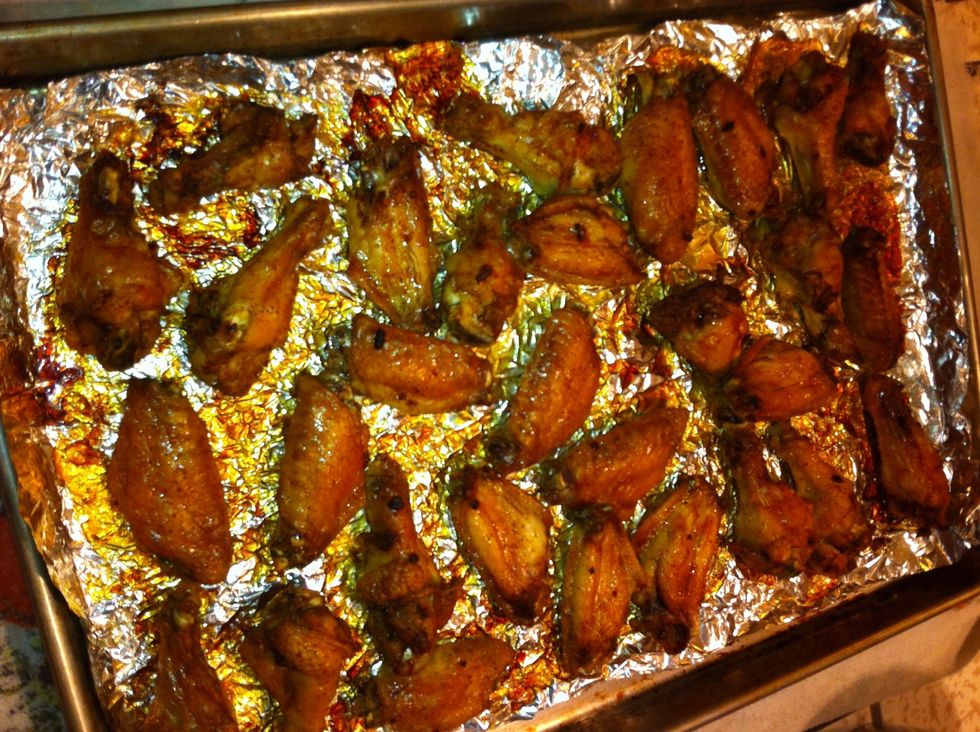 Take chicken out and let it rest for a minute.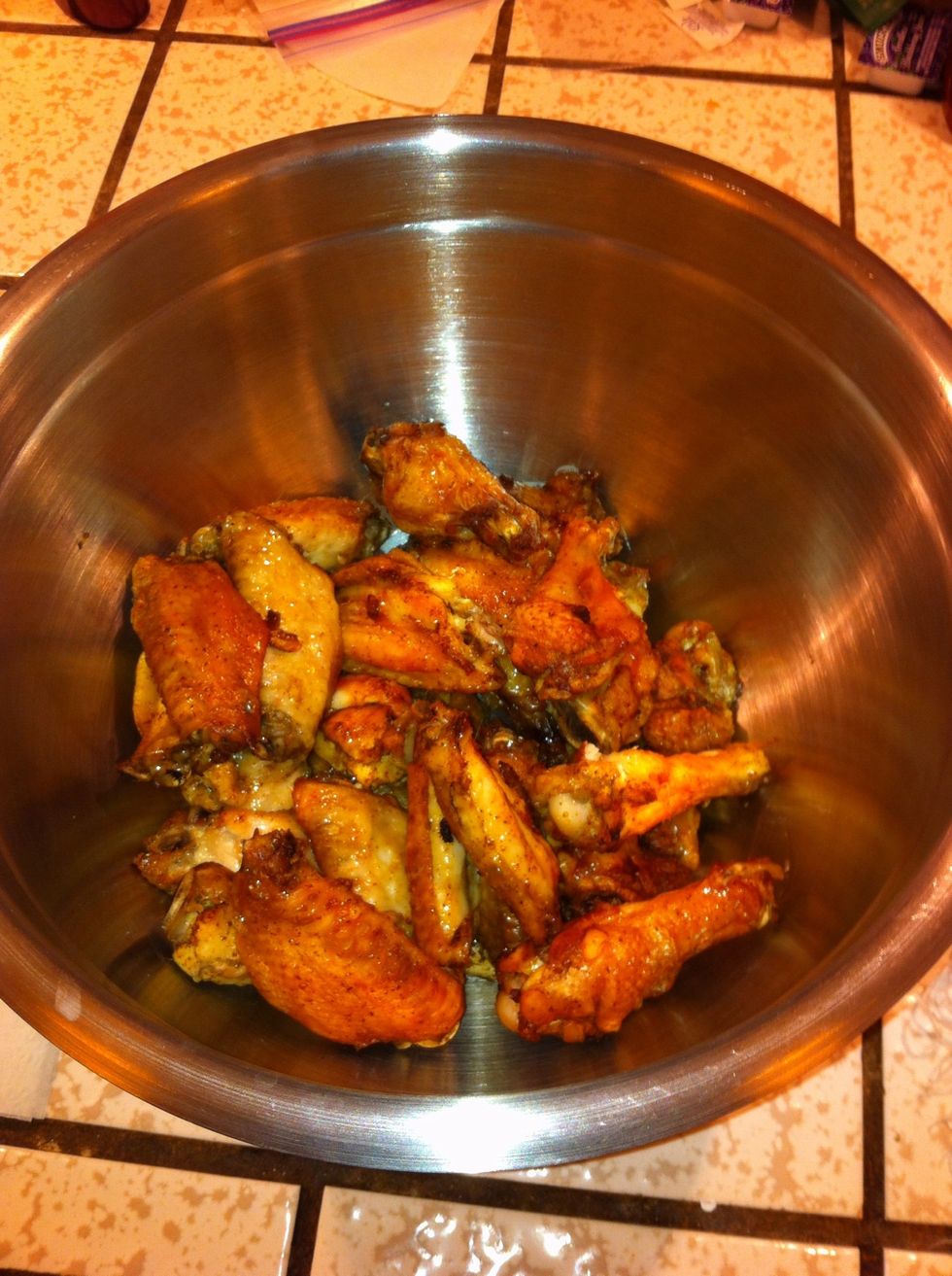 Place into a large bowl and mix in sauce, toss to coat chicken.
Plate with your favorite side. Enjoy!
10-15 chicken wings
3 tablespoons olive oil
4 cloves garlic, pressed
2 teaspoons chili powder
1 teaspoon garlic powder
Salt and pepper to taste
2/3 cup Frank's Hot sauce
1 stick (1/2 cup) cold unsalted butter
11/2 tablespoons white vinegar
1/4 teaspoon Worcestershire sauce
1/2 teaspoon Tabasco or other hot sauce
1/4 teaspoon cayenne pepper
1/8 teaspoon garlic powder