Preheat oven to 400 degrees. Cook chicken breasts on stovetop in skillet. (If you are in a hurry, you could use rotisserie chicken from a deli).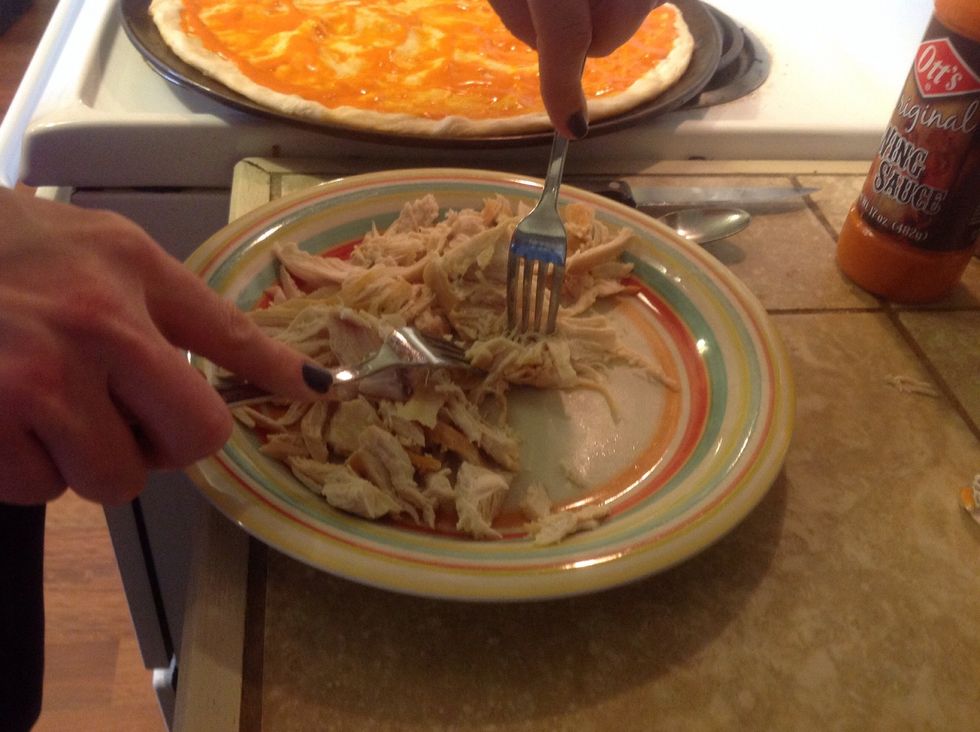 Shred chicken.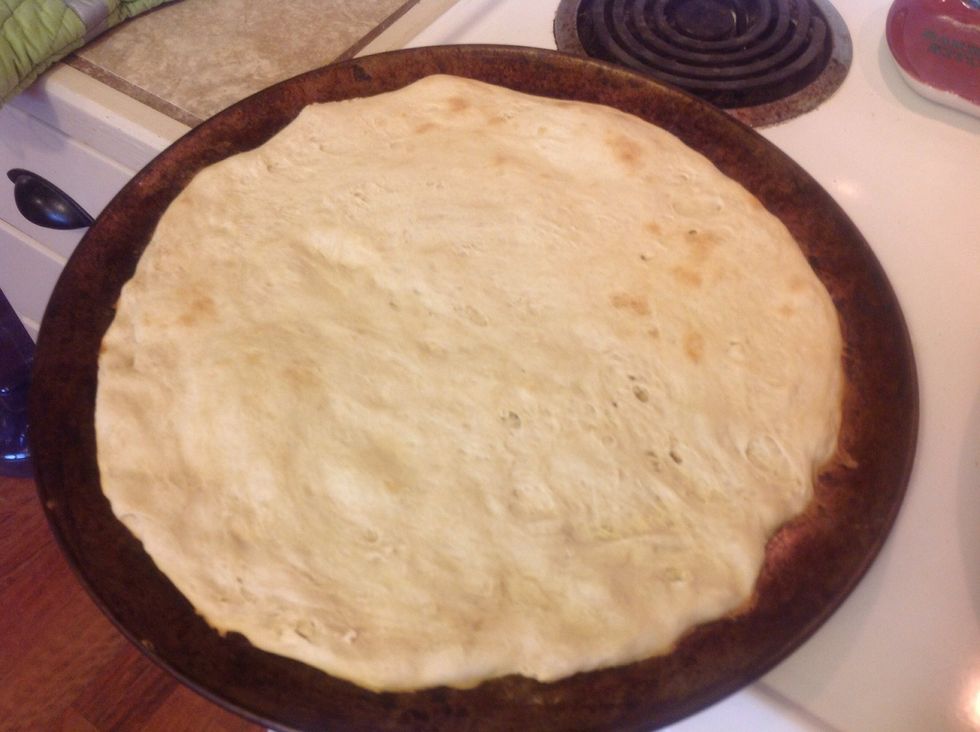 If using dough, press it onto pizza pan and bake for 10 minutes or until lightly brown. Ready-made crusts do not need to be pre-baked before adding sauce and toppings.
I used this brand of wing sauce, but any will do, depending on your tastes. Some tend to be too vinegary.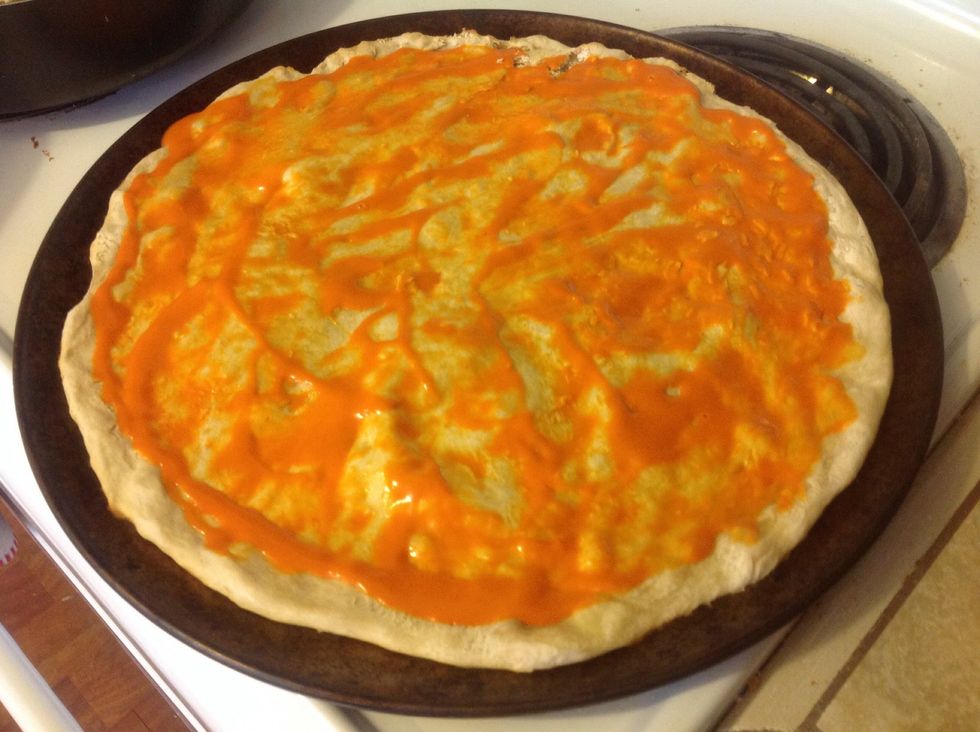 Spread a thin layer of wing sauce across the prepared crust.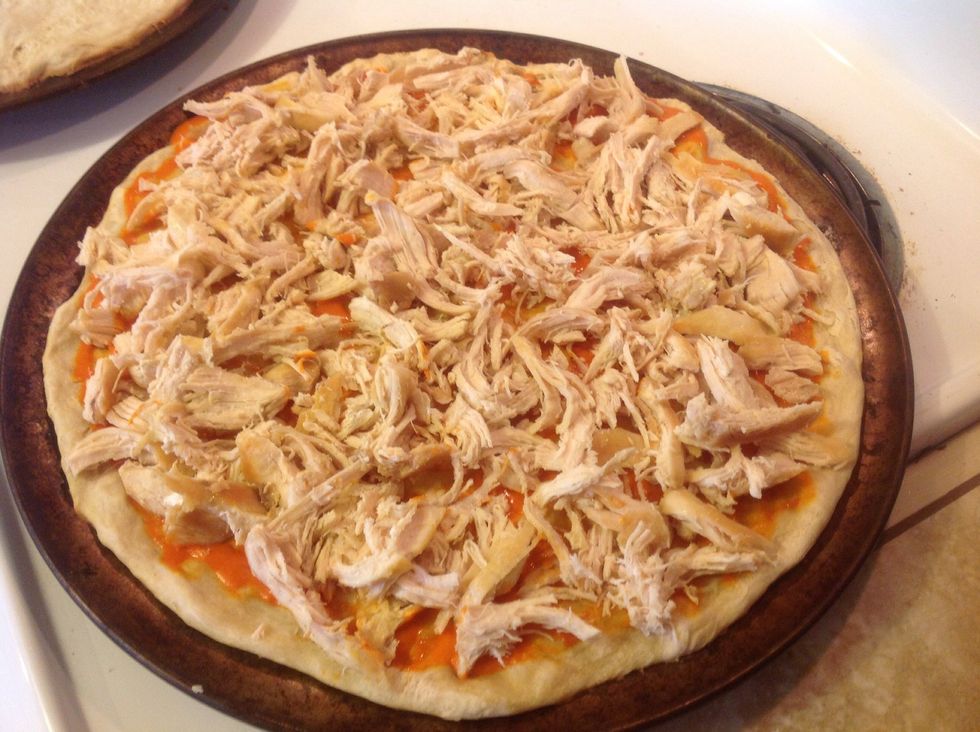 Top with shredded chicken.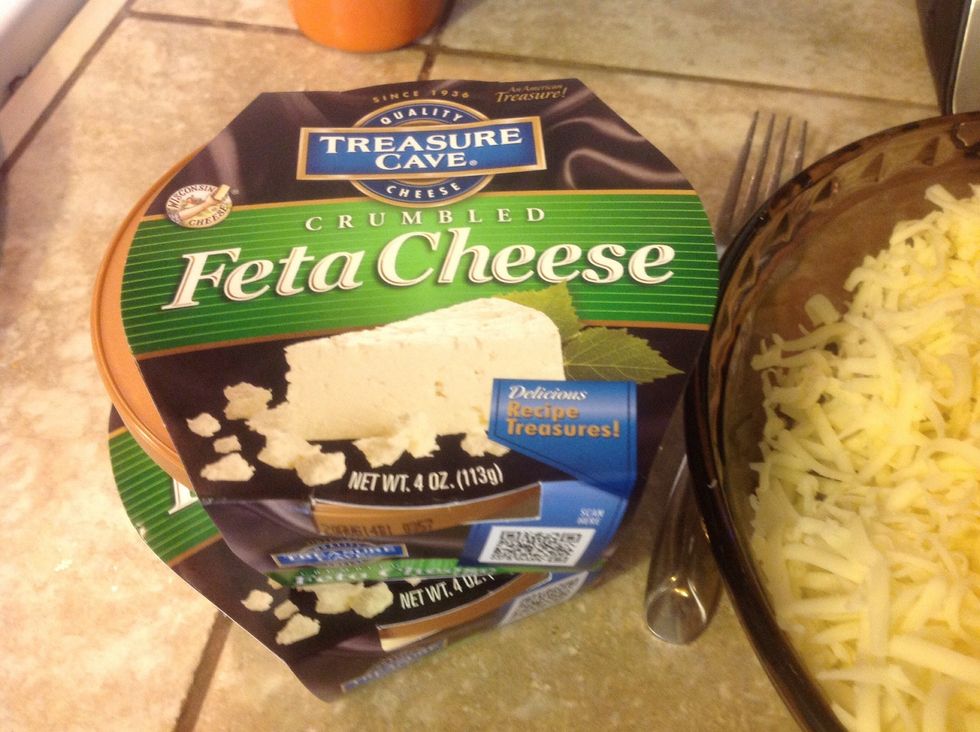 I use a 4 oz. package of feta cheese, but you can adjust to taste, or omit altogether.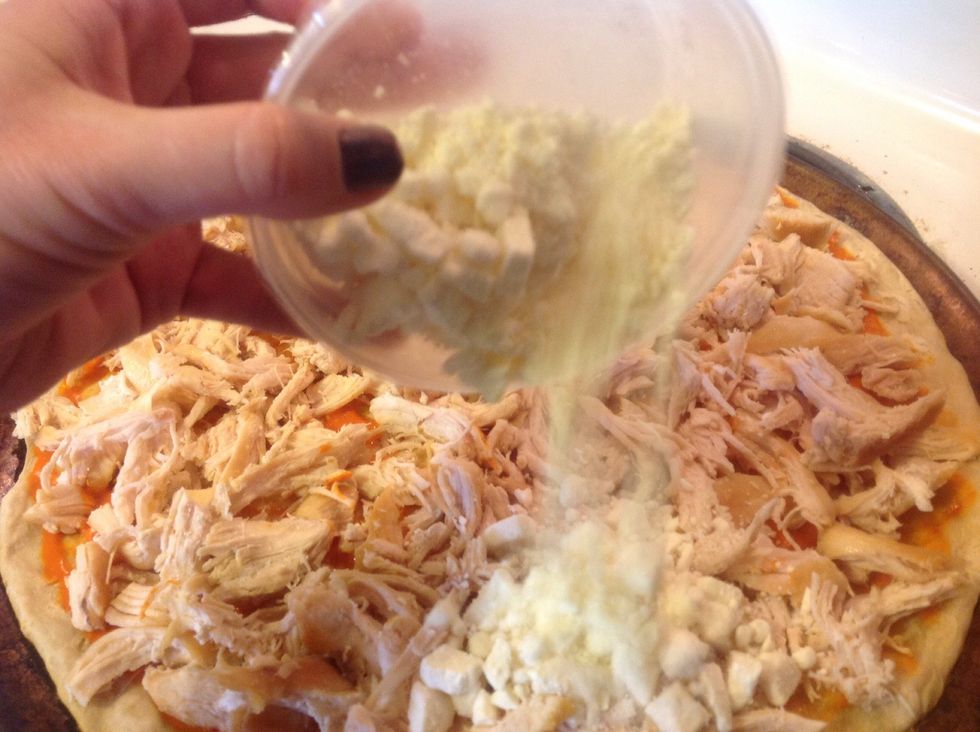 Carefully open package and shake over top of chicken.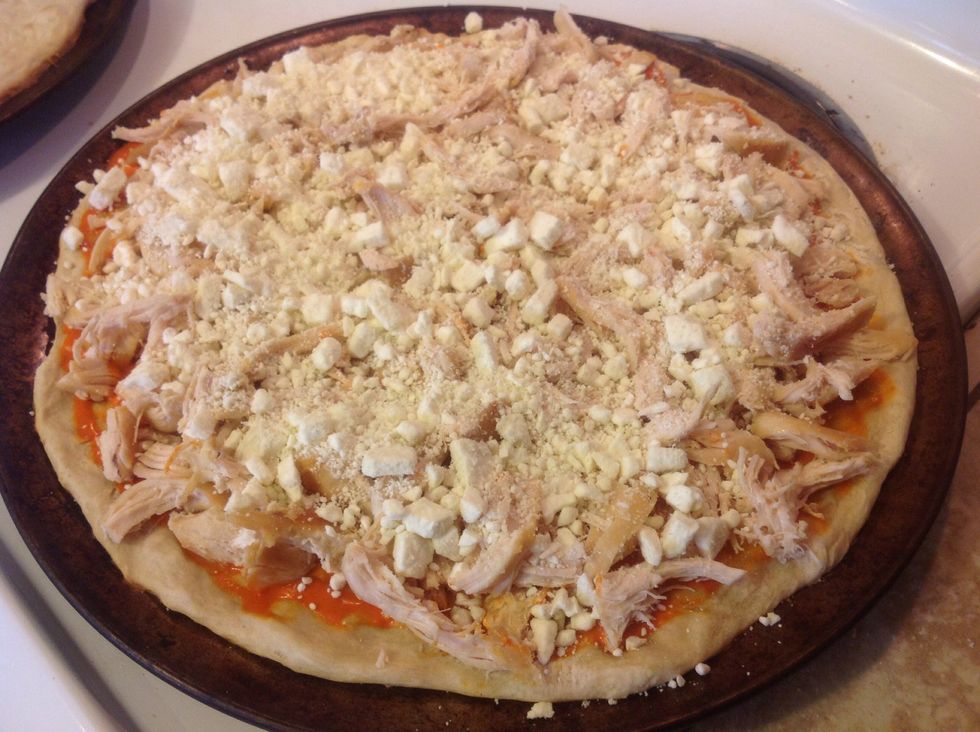 I like the toppings to go clear to the edge.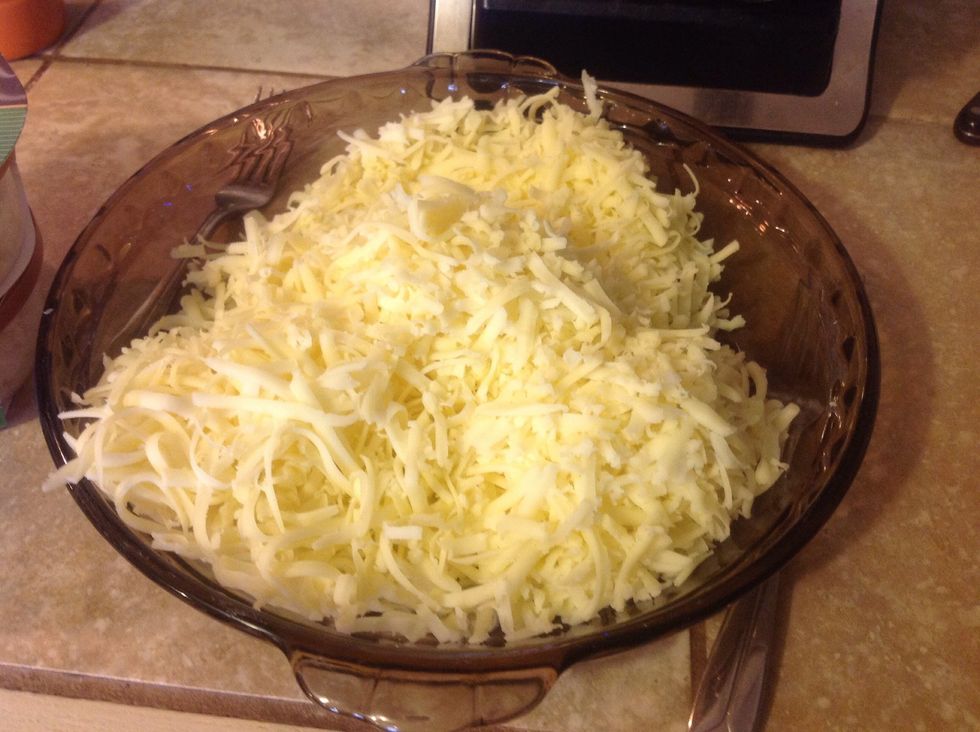 Shred Monterey Jack cheese.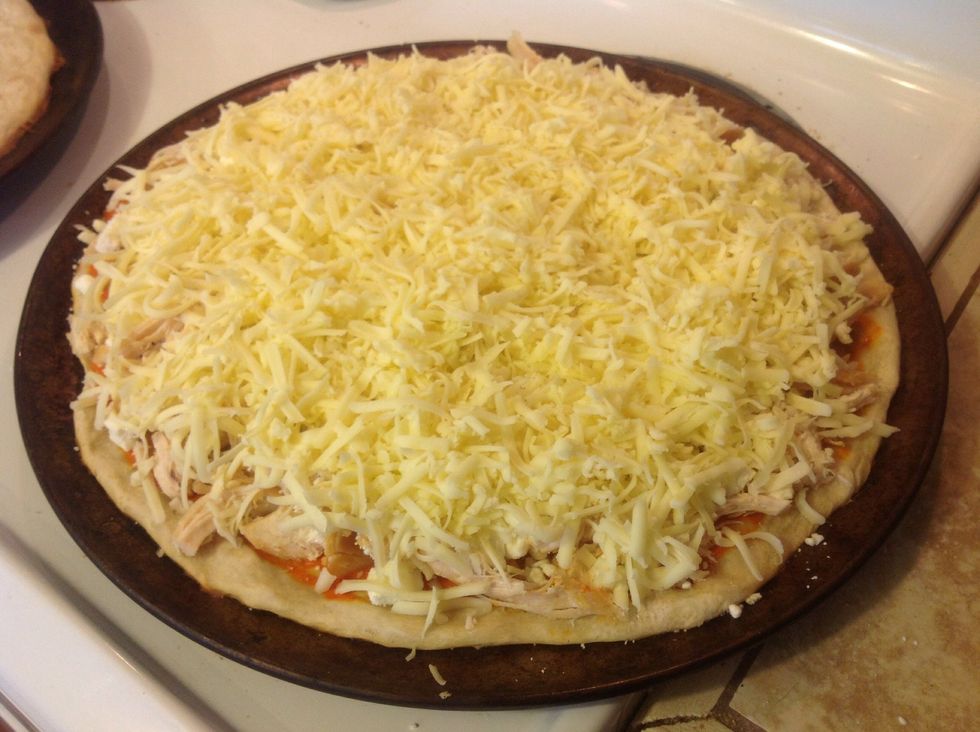 Cover the toppings with a layer of shredded Monterey Jack cheese.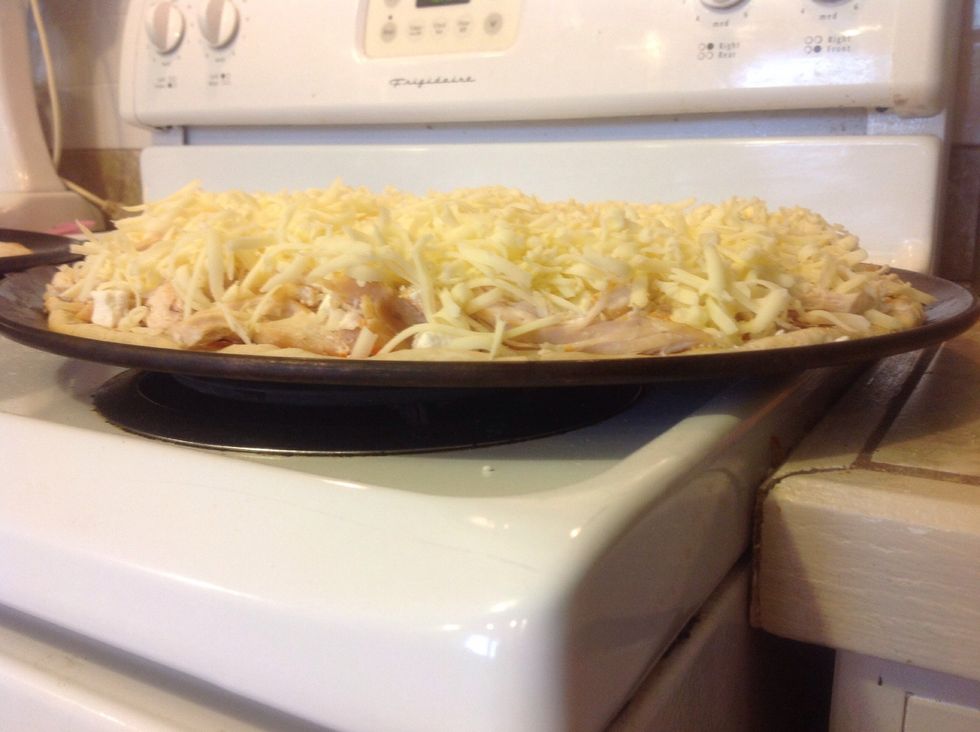 I like extra cheese!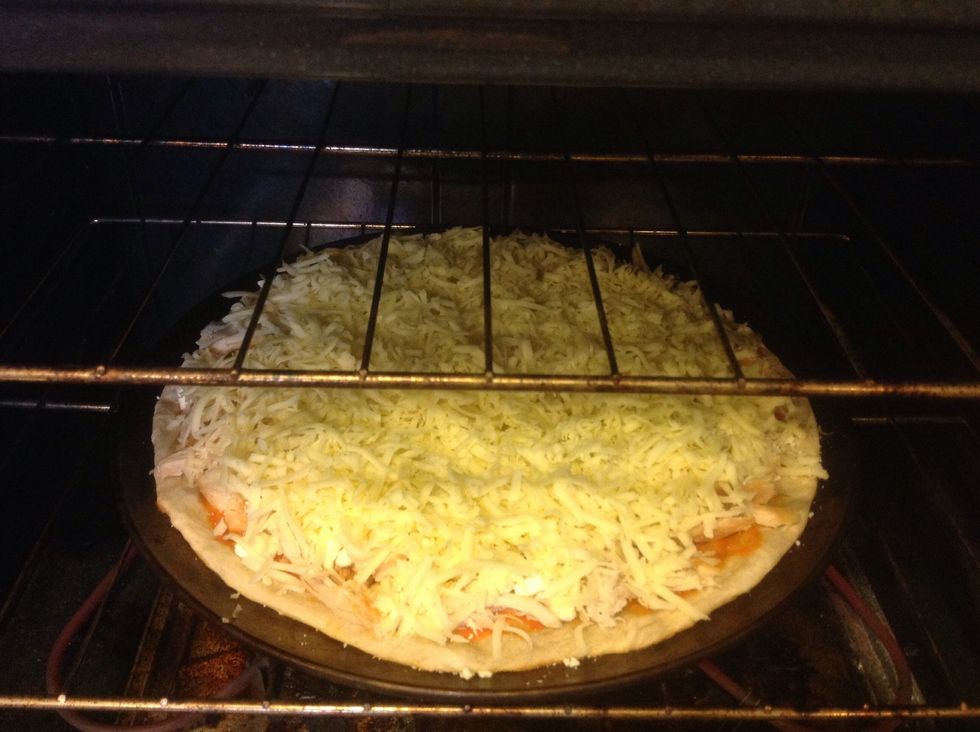 Put pizza pan in the center of the oven.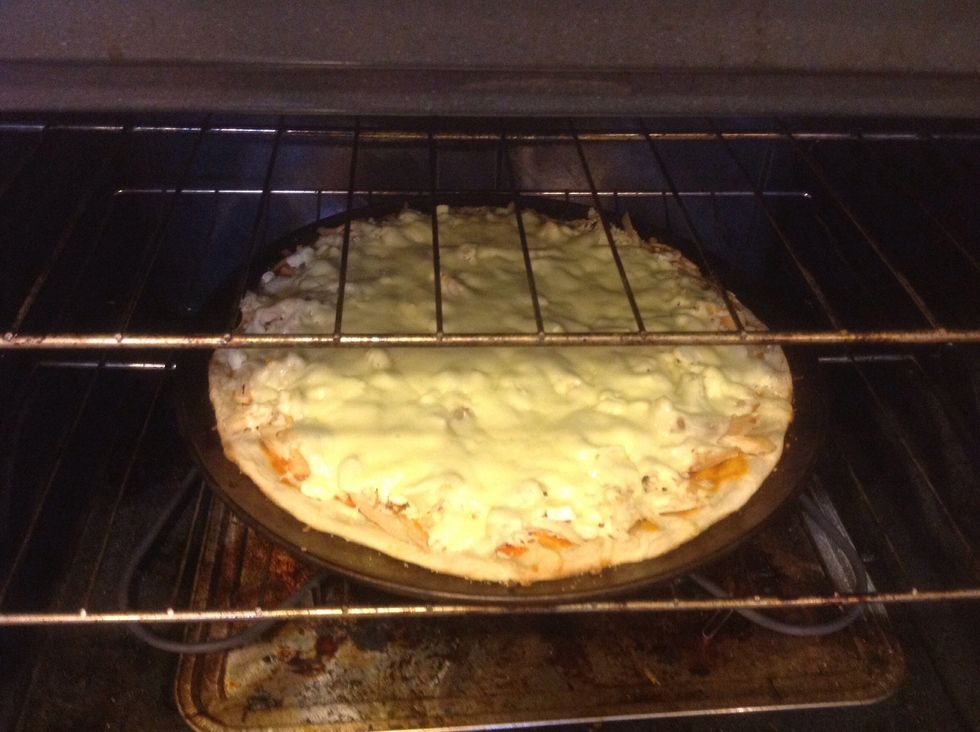 Bake 10 minutes or until cheese is melted and starts to brown.
Let rest for a minute or two before slicing.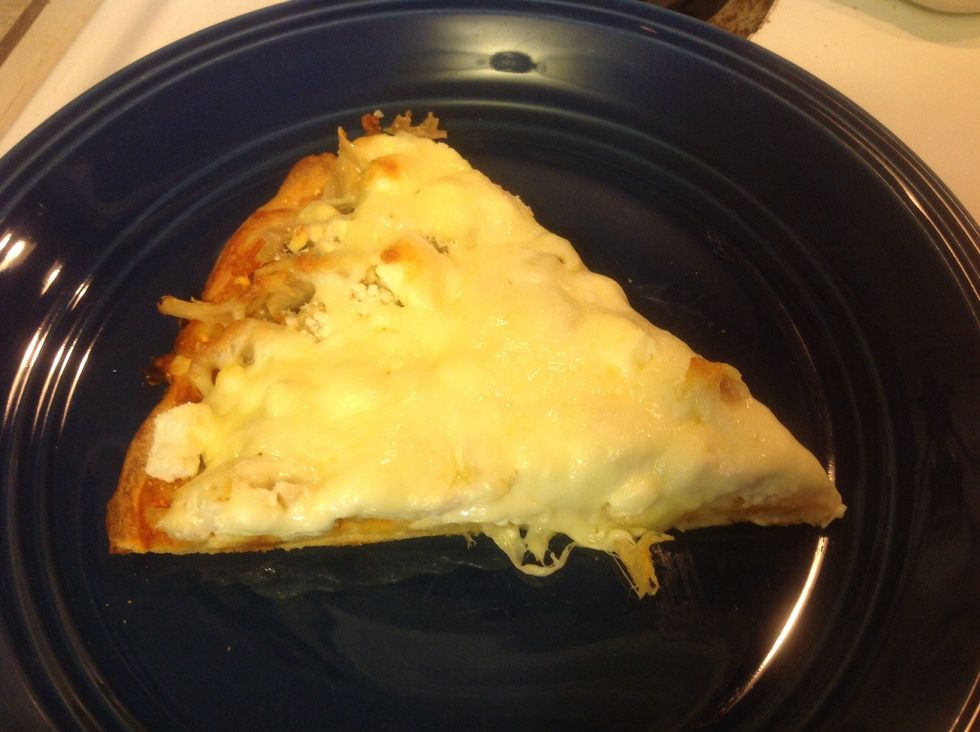 Serve with bleu cheese dressing and carrot and celery sticks. Enjoy!
1.0 Ready-made pizza crust
1.0 Bottle wing sauce
2.0 Chicken breasts, cooked and shredded
1.0 Pkg. crumbled feta cheese
1.0 16 oz. pkg. Monterey jack cheese, shredded
Optional: bleu cheese dressing
Optional: carrot and celery sticks