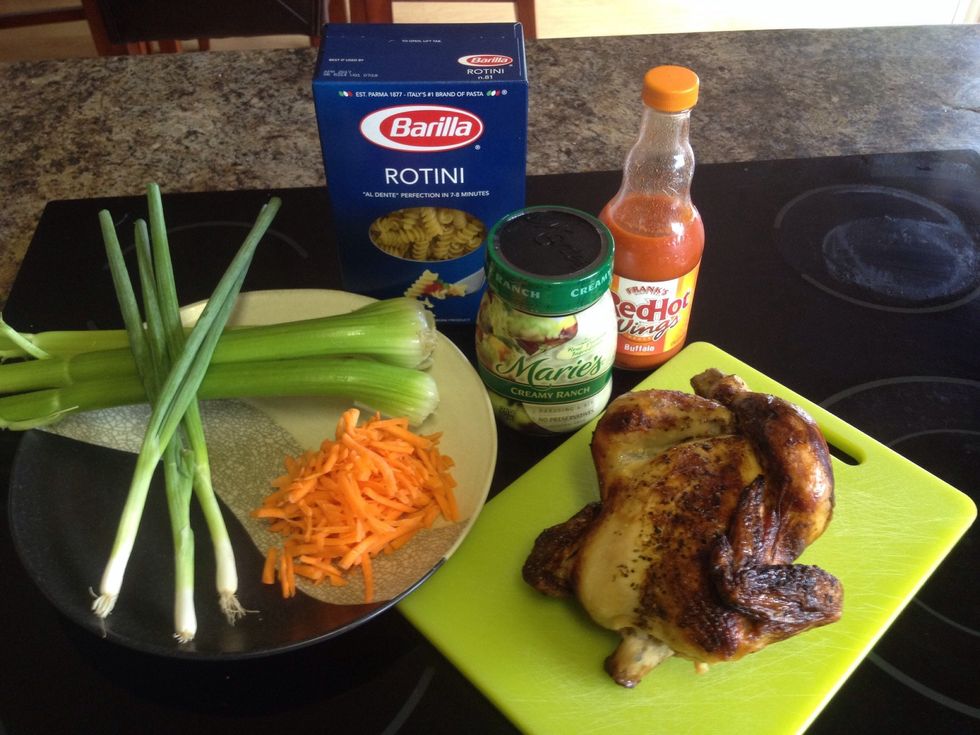 Eyeball the amount of veggies based on your preferences. Shred a rotisserie chicken. Use any buffalo sauce, but I highly recommend splurging on Marie's ranch dressing (in refrigerated section).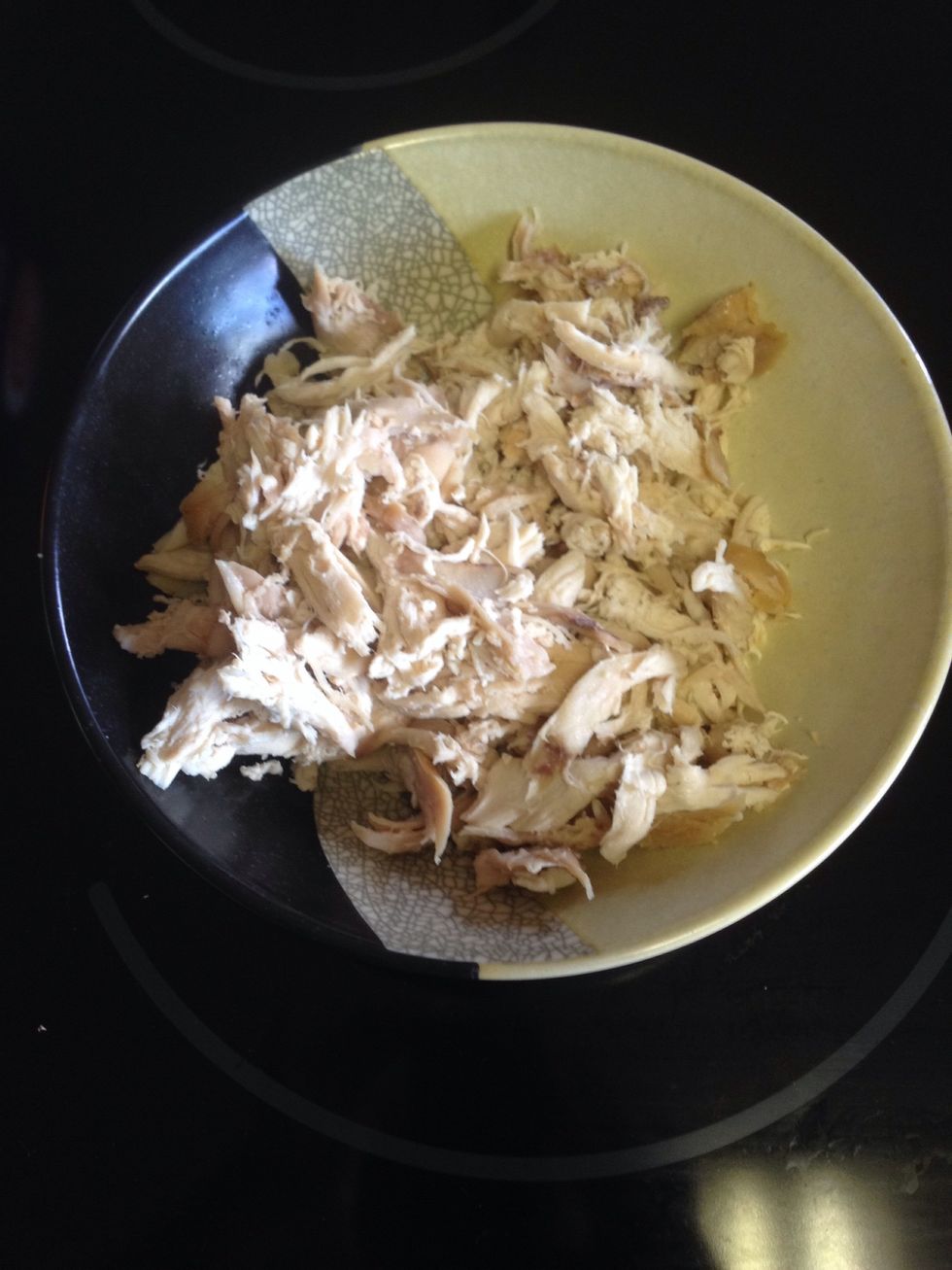 Shred the chicken with two forks and set aside.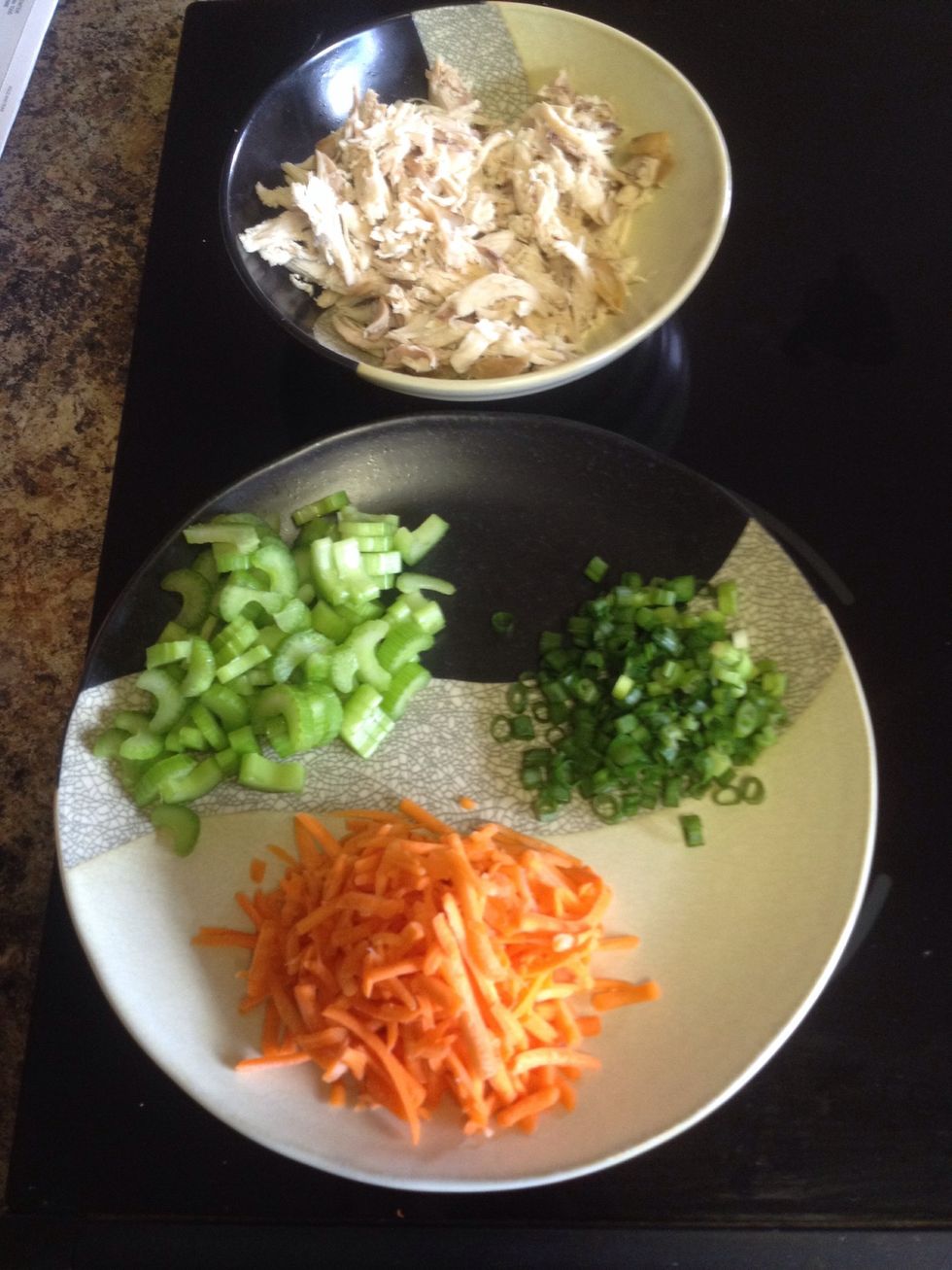 Chop the green onions and slice the celery into half moons. I decided to give my knuckles a break by buying shredded carrots instead of using the mandolin.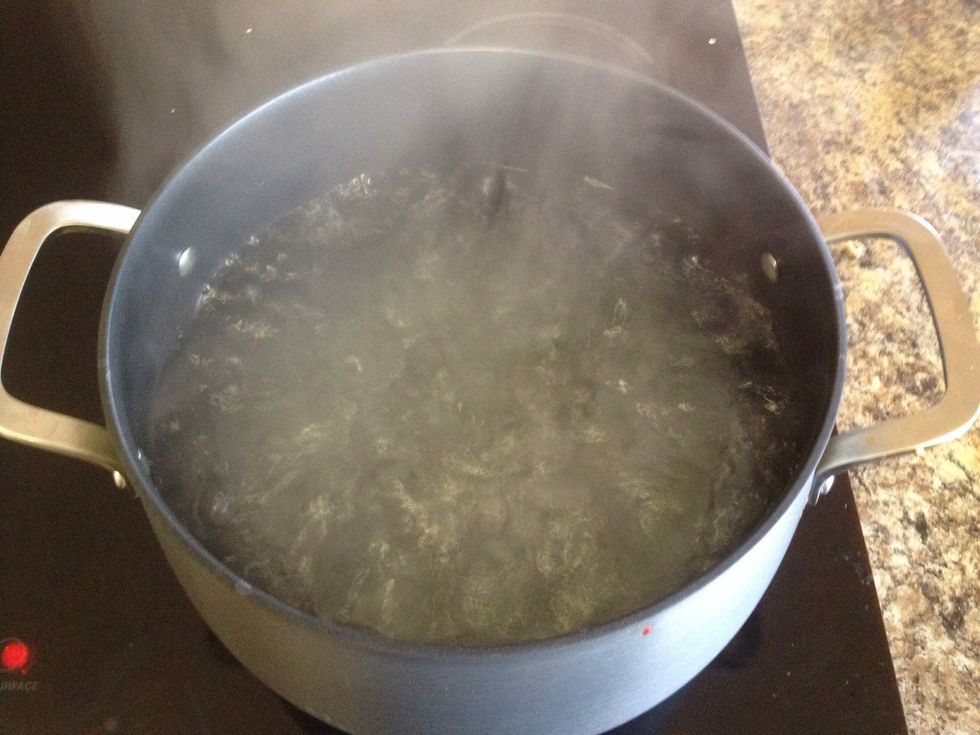 The salted water is boiling!
Add Rotini or any fun shaped pasta and cook until al dente.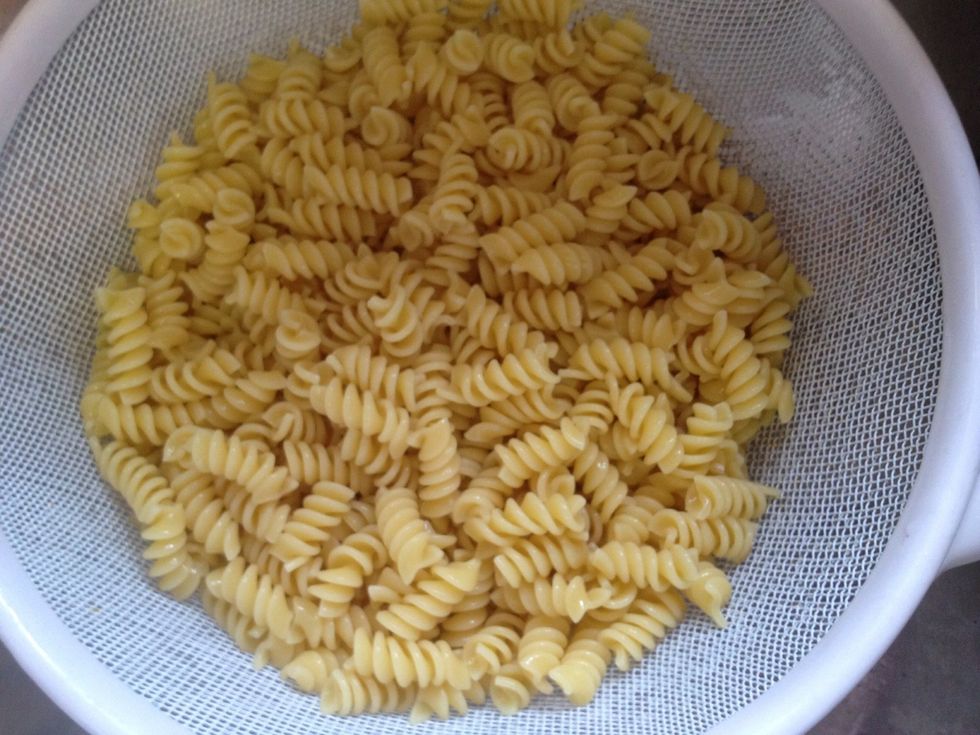 Once pasta is done, pour into colander and rinse with cold water for the salad.
Pour ranch into mixing bowl and add buffalo sauce to taste. I like it spicy so I added about 3/4 of the bottle.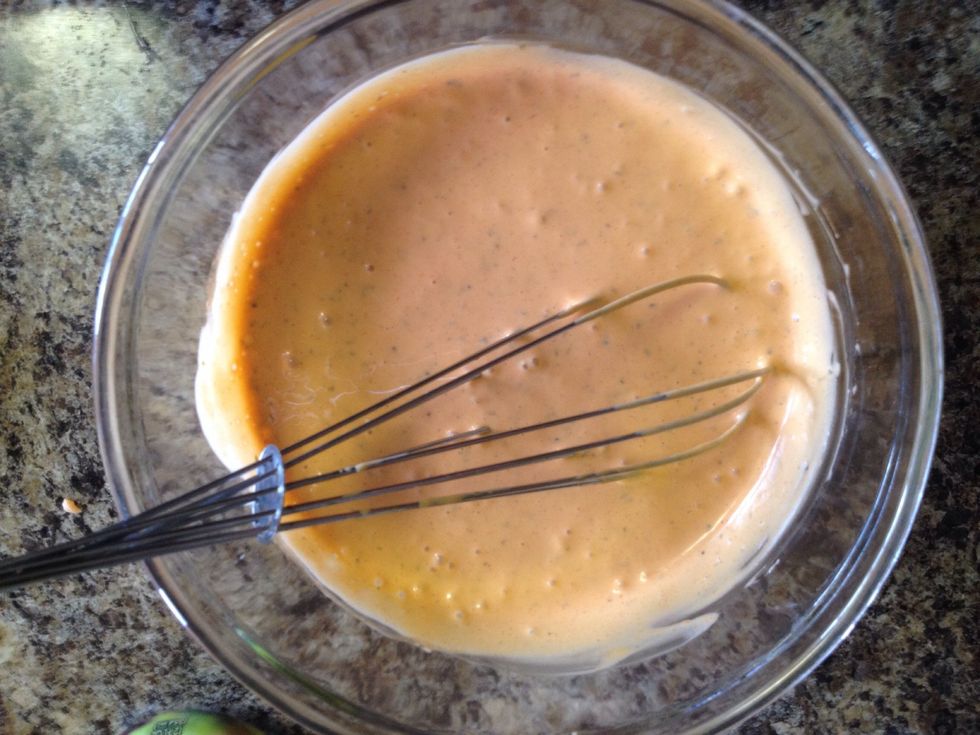 Whisk until blended.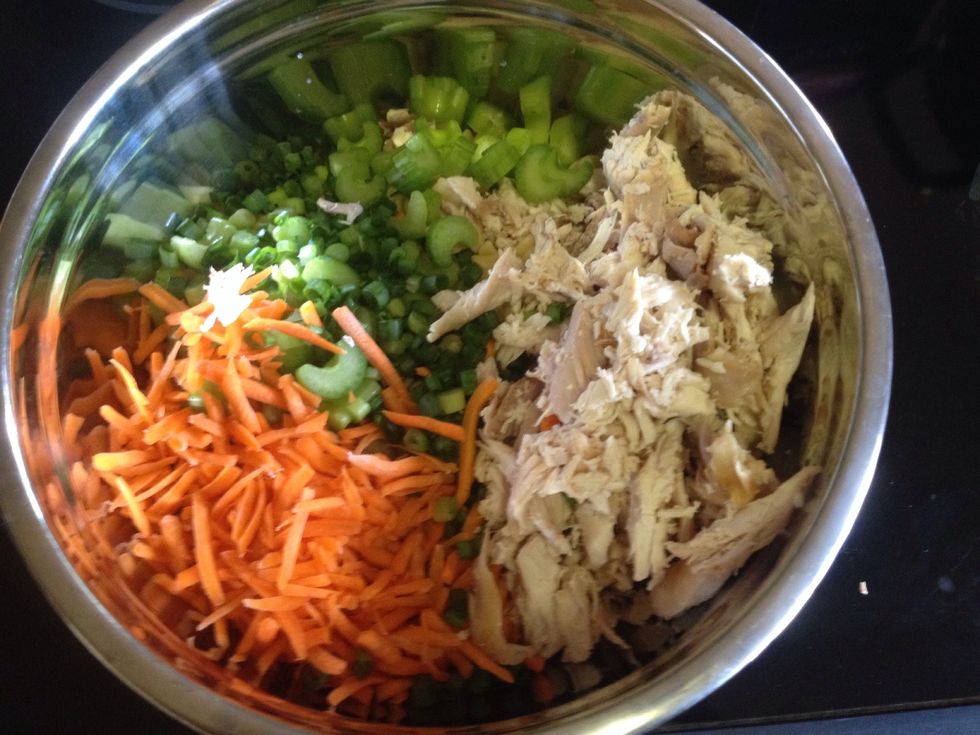 Add all ingredients into large mixing bowl, stir to combine. Love the colors!
So good! Makes football Sunday even better... if that's possible. Maybe next time I'll make something other than a pasta salad, thanks for stopping by! :)
Rotini pasta
Rotisserie chicken
Shredded carrots
Celery (sliced thinly, 4-5 stalks)
Green onion
Marie's Ranch dressing
Frank's Hot Buffalo sauce