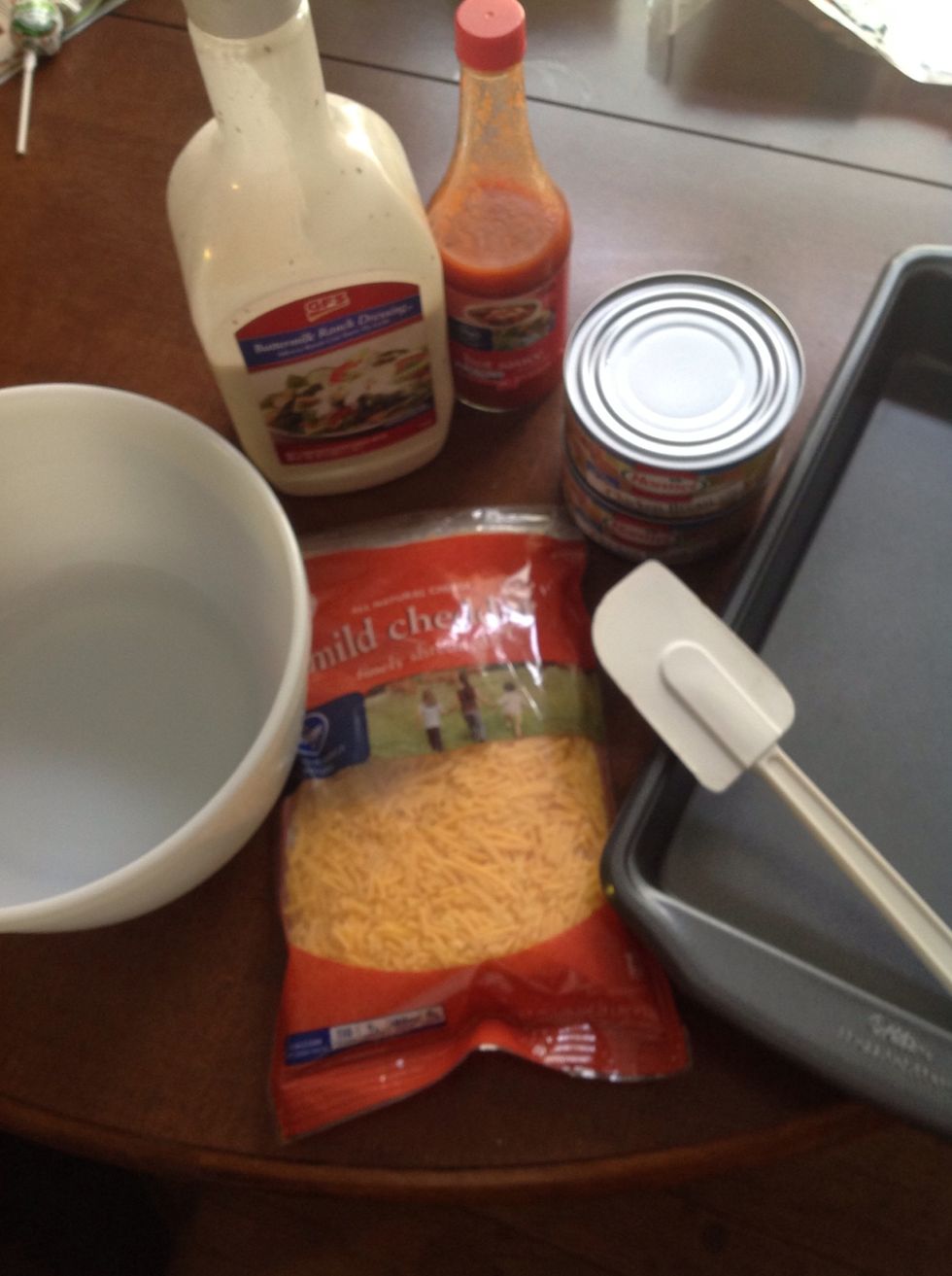 Get your ingredients out and ready to use.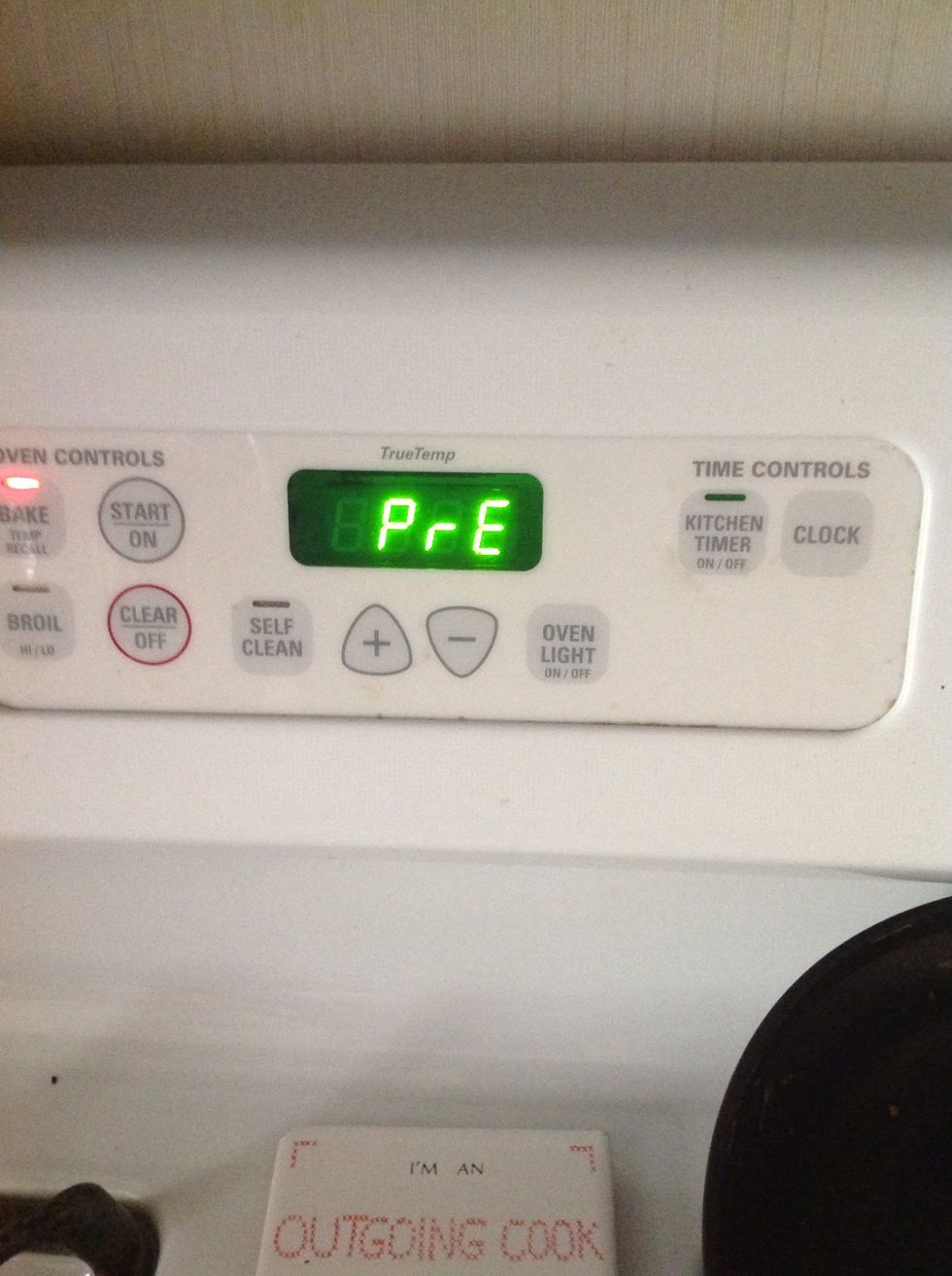 Per heat the oven to 350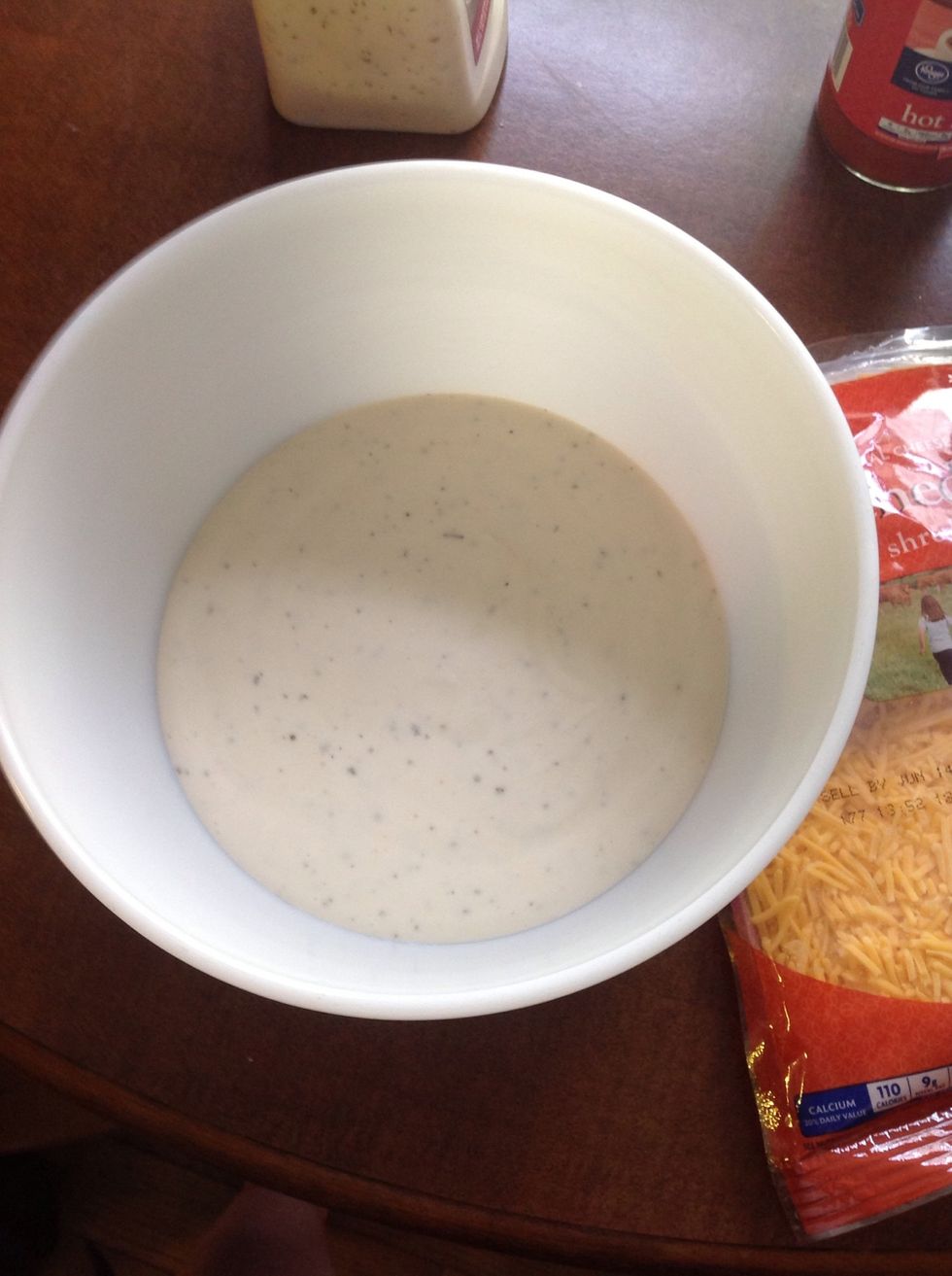 Pour or squeeze ranch into the bowl. I don't message I guess-ta-mate
Add the hot sauce. You may want to to taste and add either more ranch or more hot sauce to get the right heat.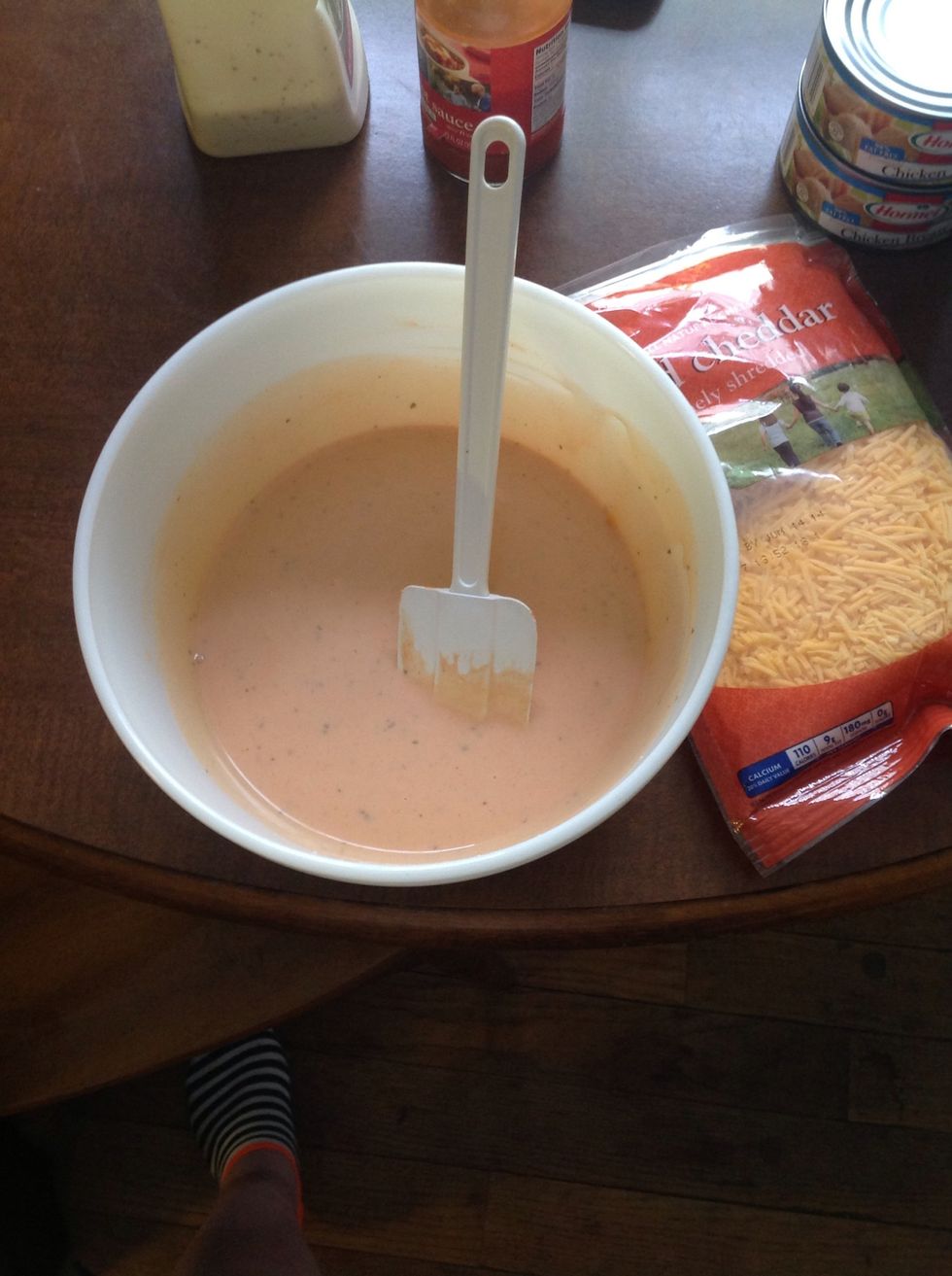 Stir.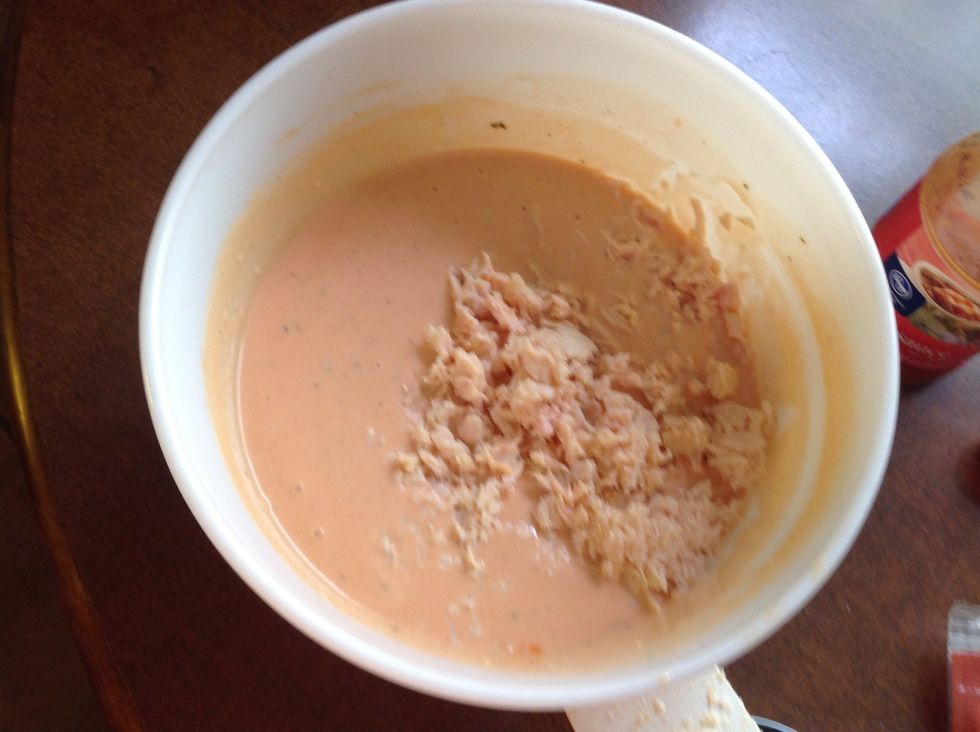 You can used any kind of chicken. Just make sure it is cooked. Make some chunks of bite size pieces and some shredded. And add to the ranch and hot sauce. Stir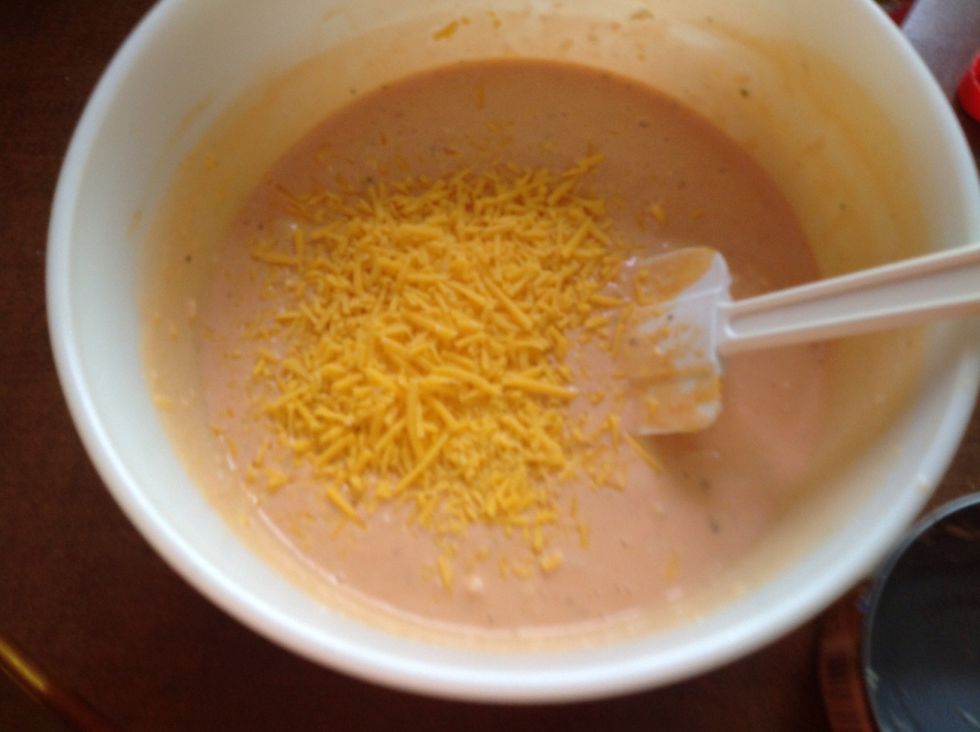 This is optional. I like to add a little bit of cheese to my mixture. Stir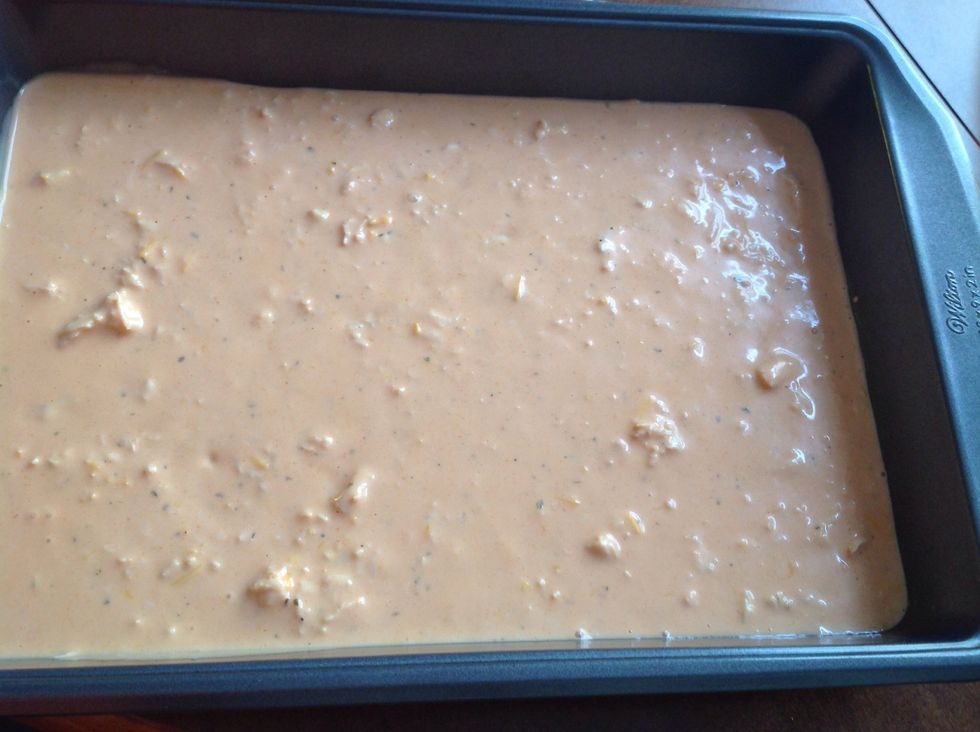 Some people put cream cheese in the bottom of the pan, I don't but you can. Just make sure it is even. Add the buffalo chicken sauce.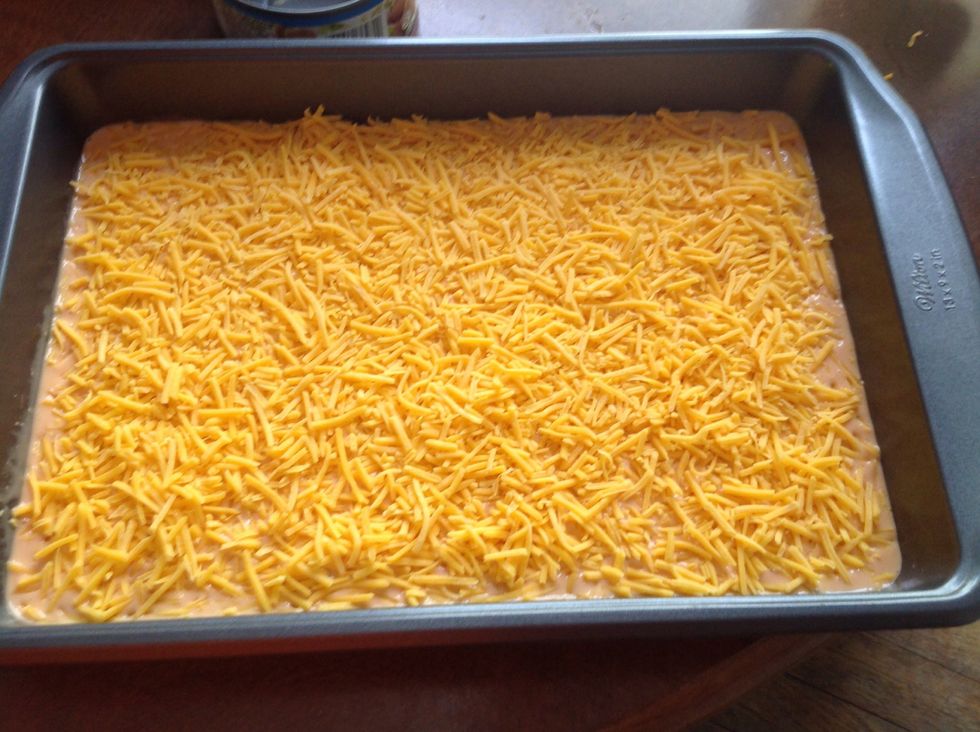 Put cheese on the top. Stick in the oven till cheese is melted and is hot.
Take out of oven. Use tortilla chips to enjoy.
Franks red hot buffalo sause
Hidden valley ranch
Chicken
Cheese
Spoon
Bowl
Cake pan