Preheat oven to 350 degrees Fahrenheit.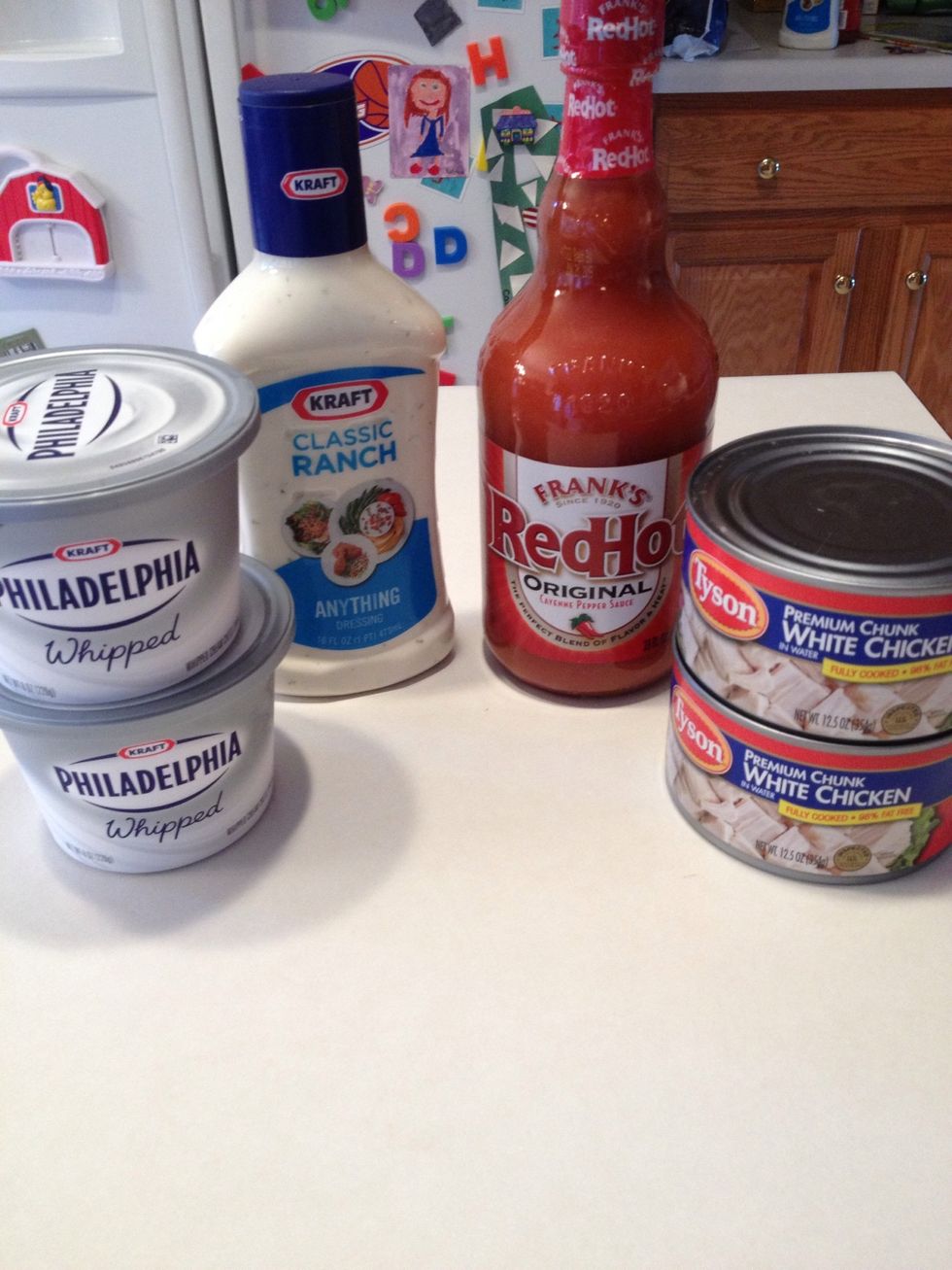 Gather your supplies.
Place cream cheese in a pot and cook over medium heat. Stir until melted.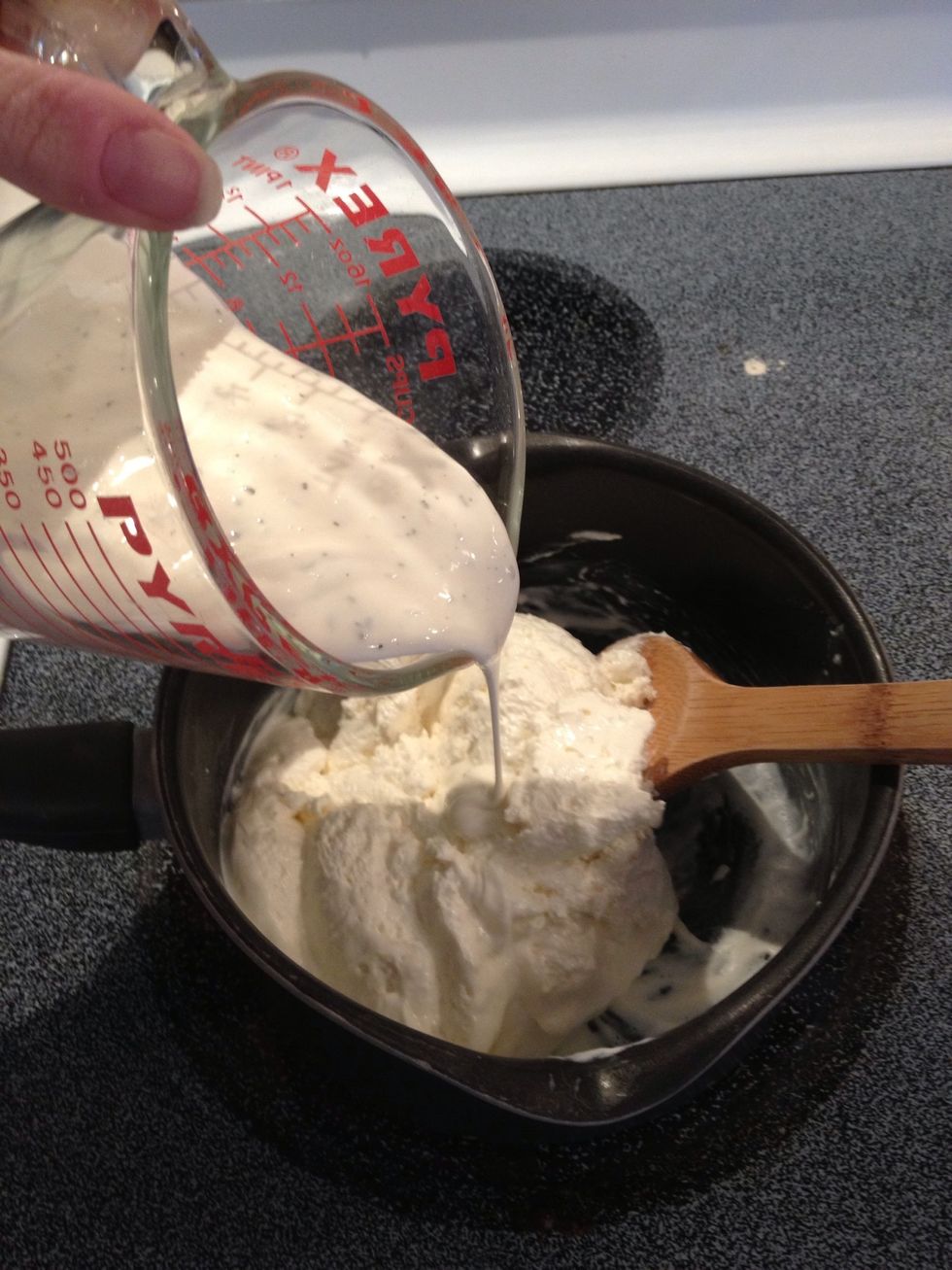 Add ranch dressing. Stir.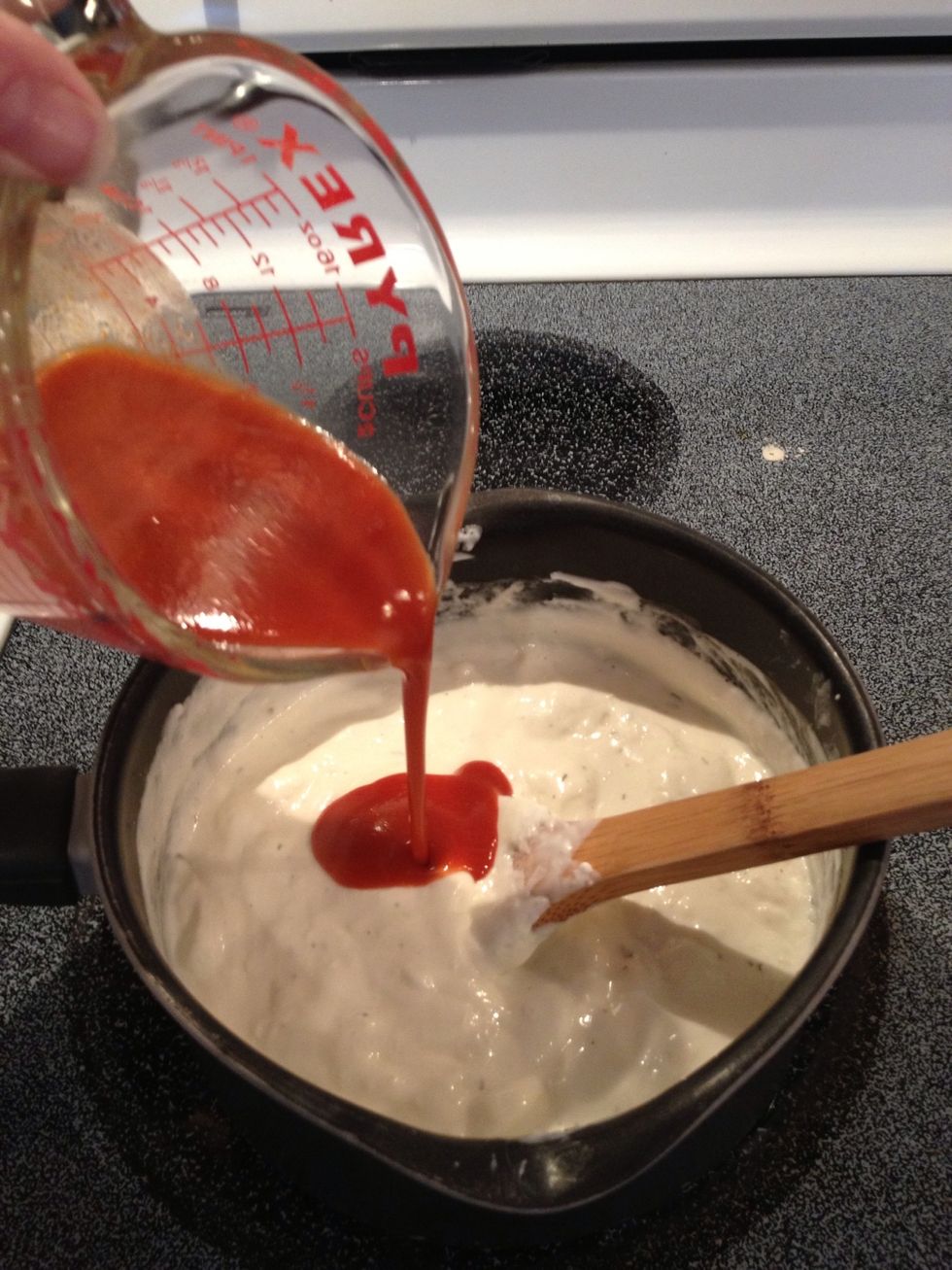 Add hot sauce. Stir.
Keep stirring until blended.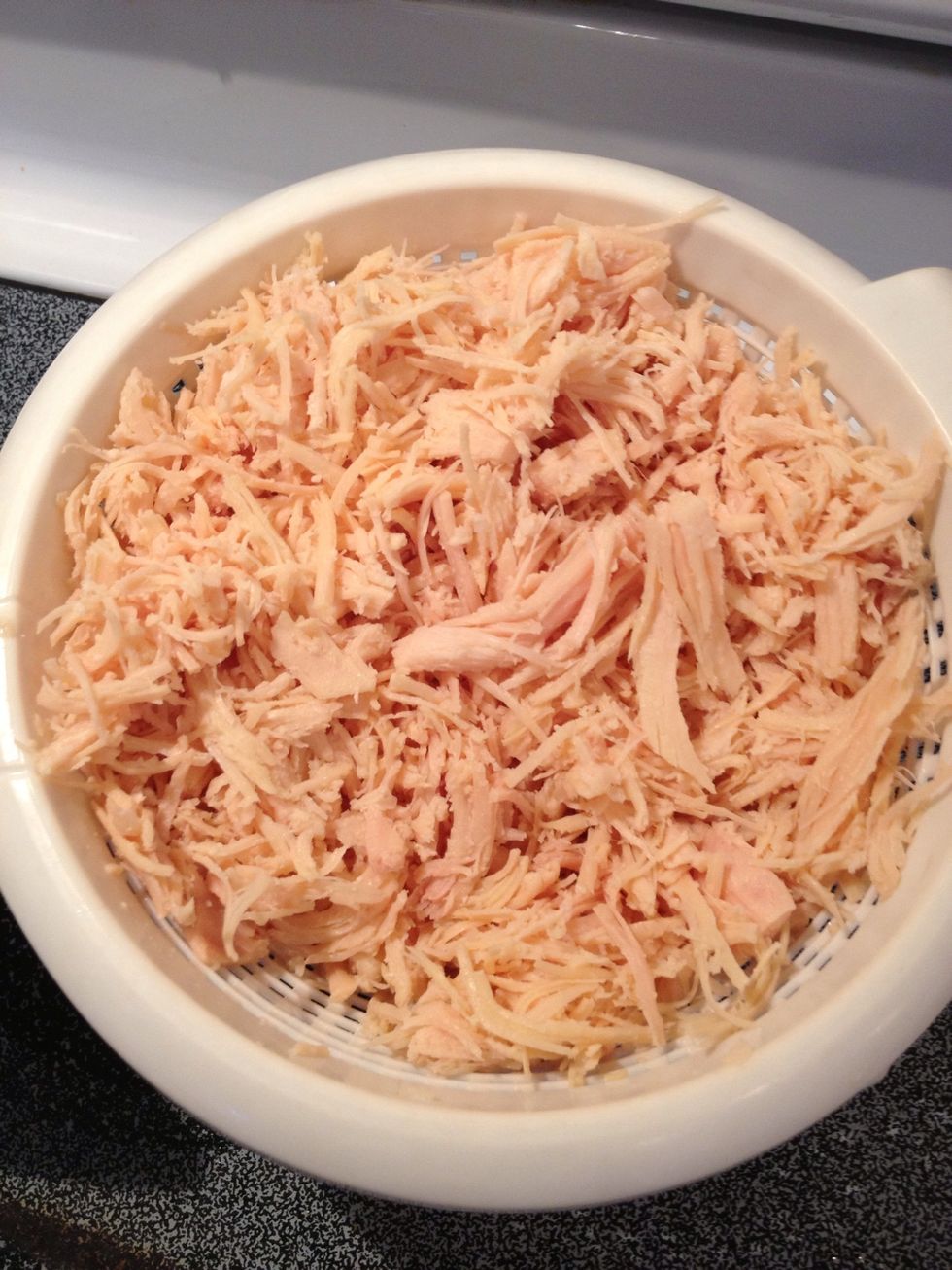 Drain and shred chicken.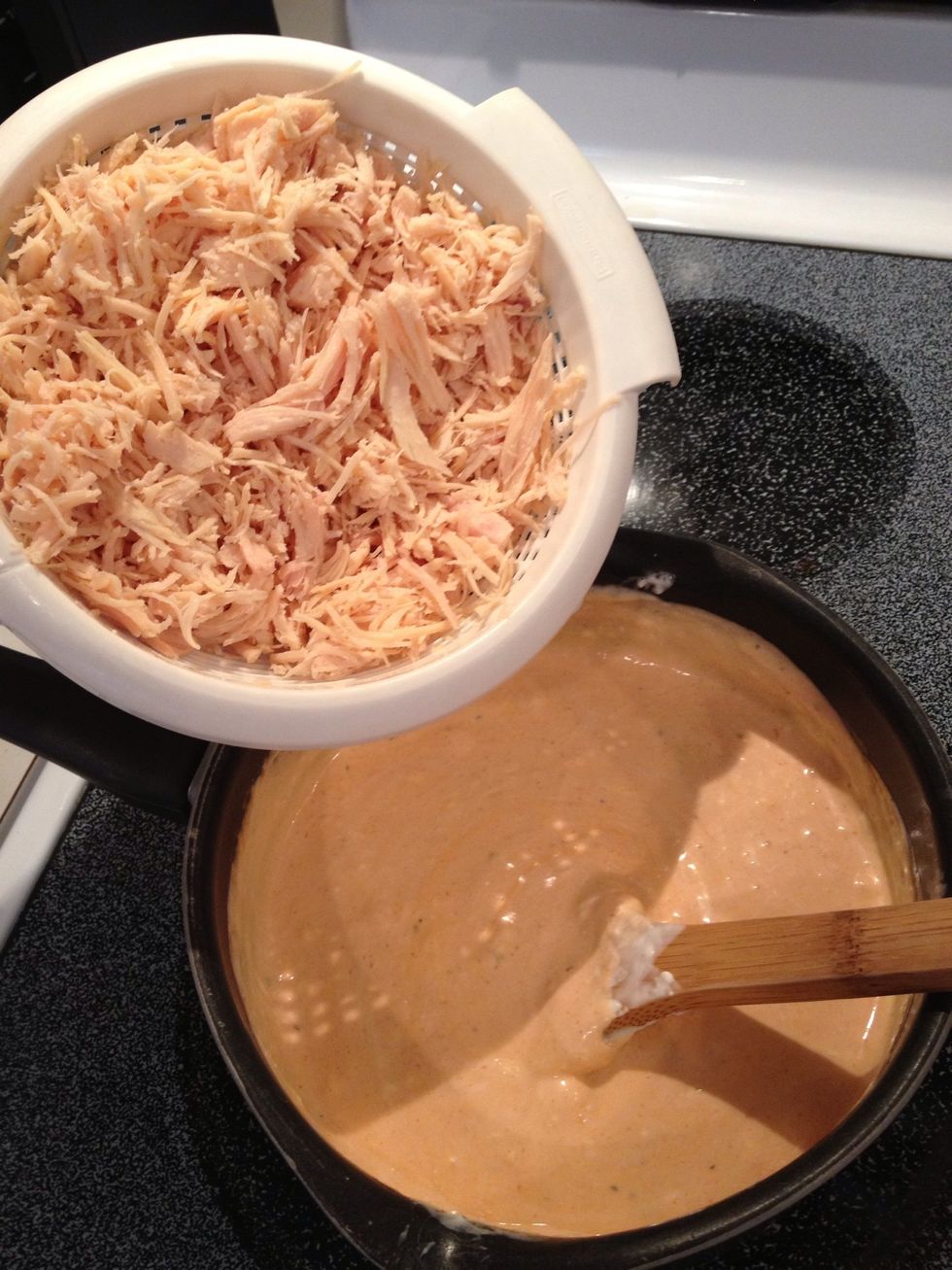 Add chicken to sauce.
Stir to blend.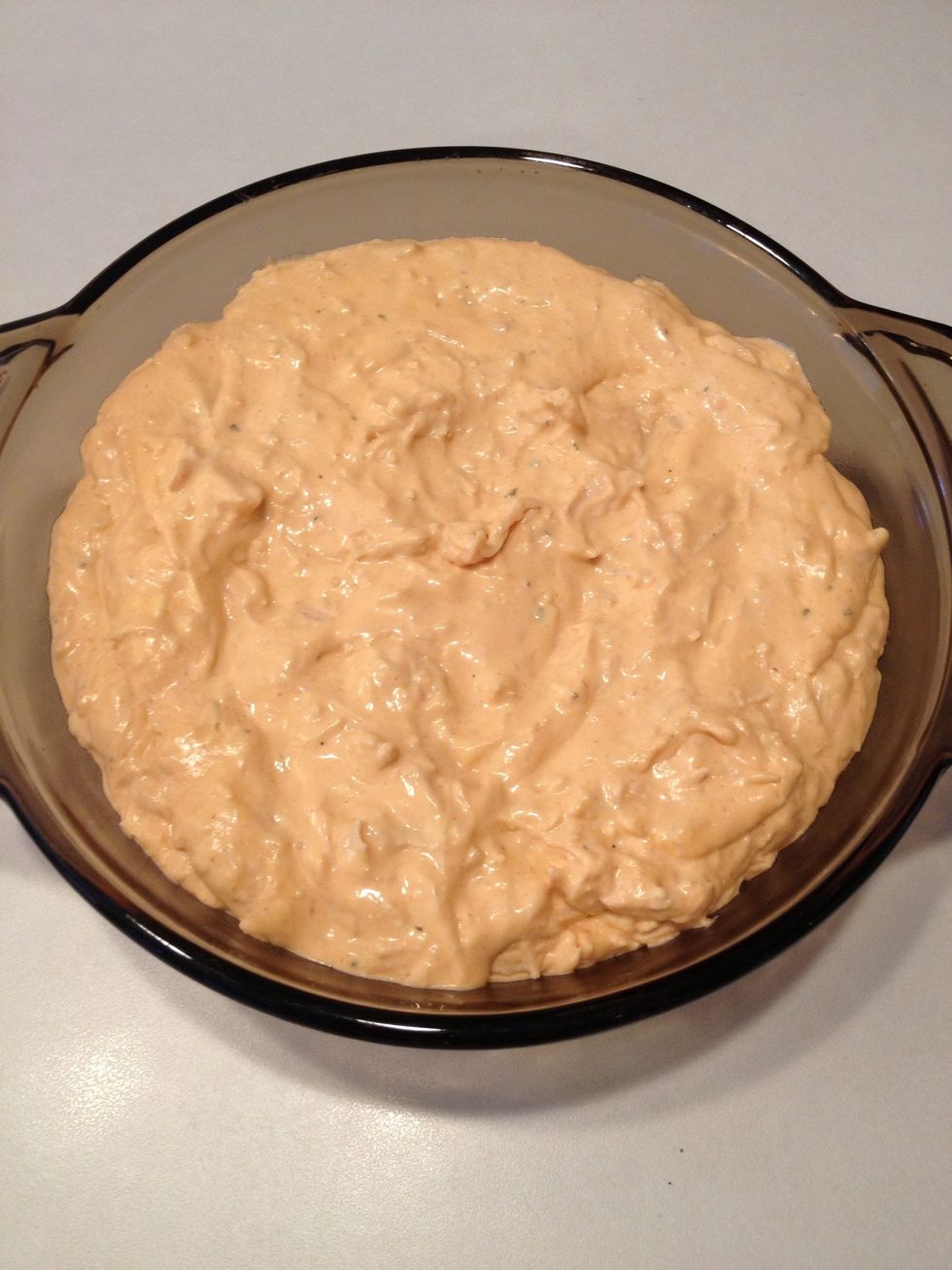 Pour mixture into a baking dish.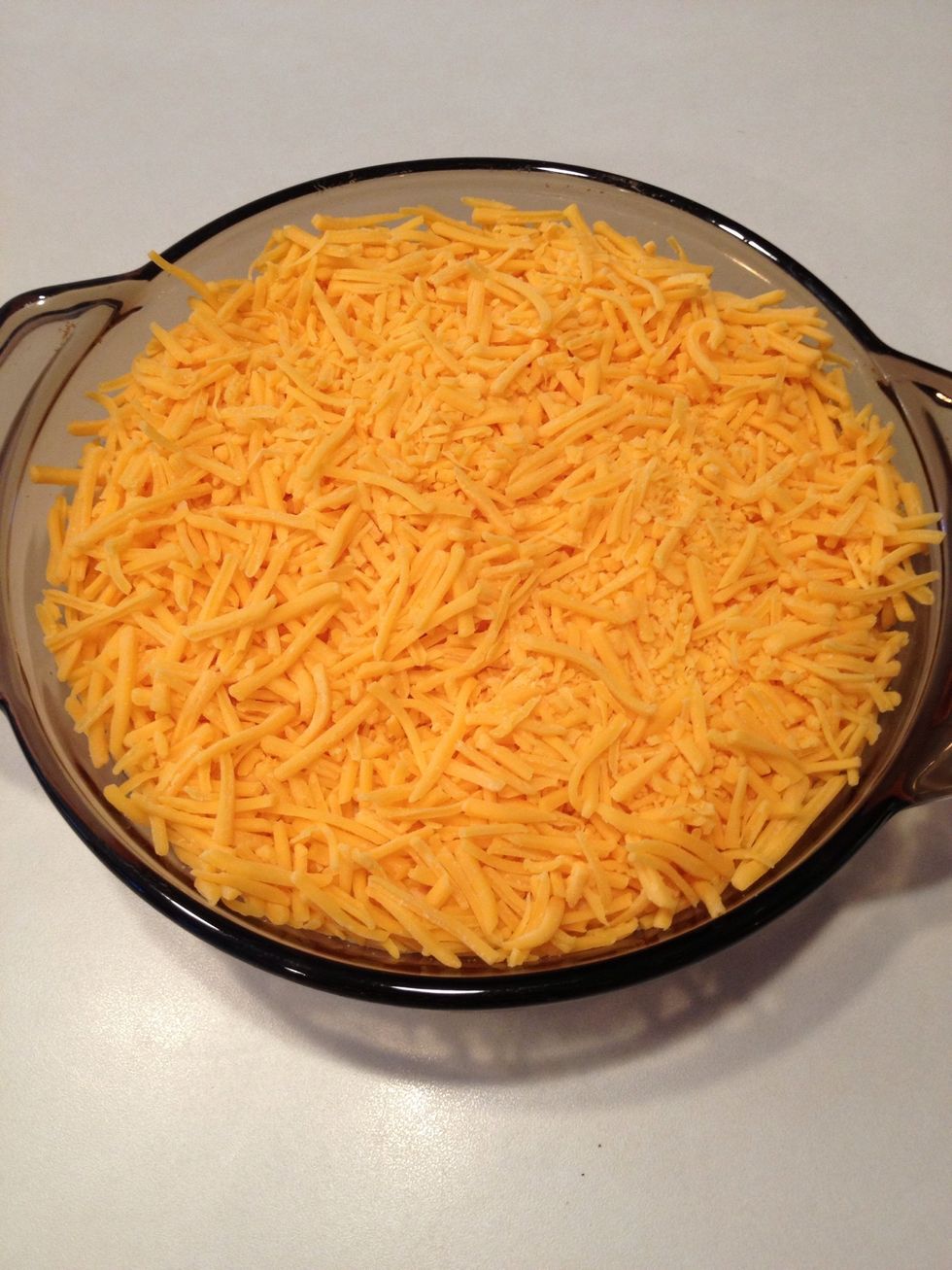 Cover top with shredded cheddar cheese.
Place in oven and bake until cheese is melted.
Set out with chips or crackers. Serve and enjoy!
2.0 Cans cooked chicken
2.0 8 oz containers of cream cheese
1.0c Ranch dressing
2/3c Frank's Original Red Hot Sauce
Cheddar cheese, shredded