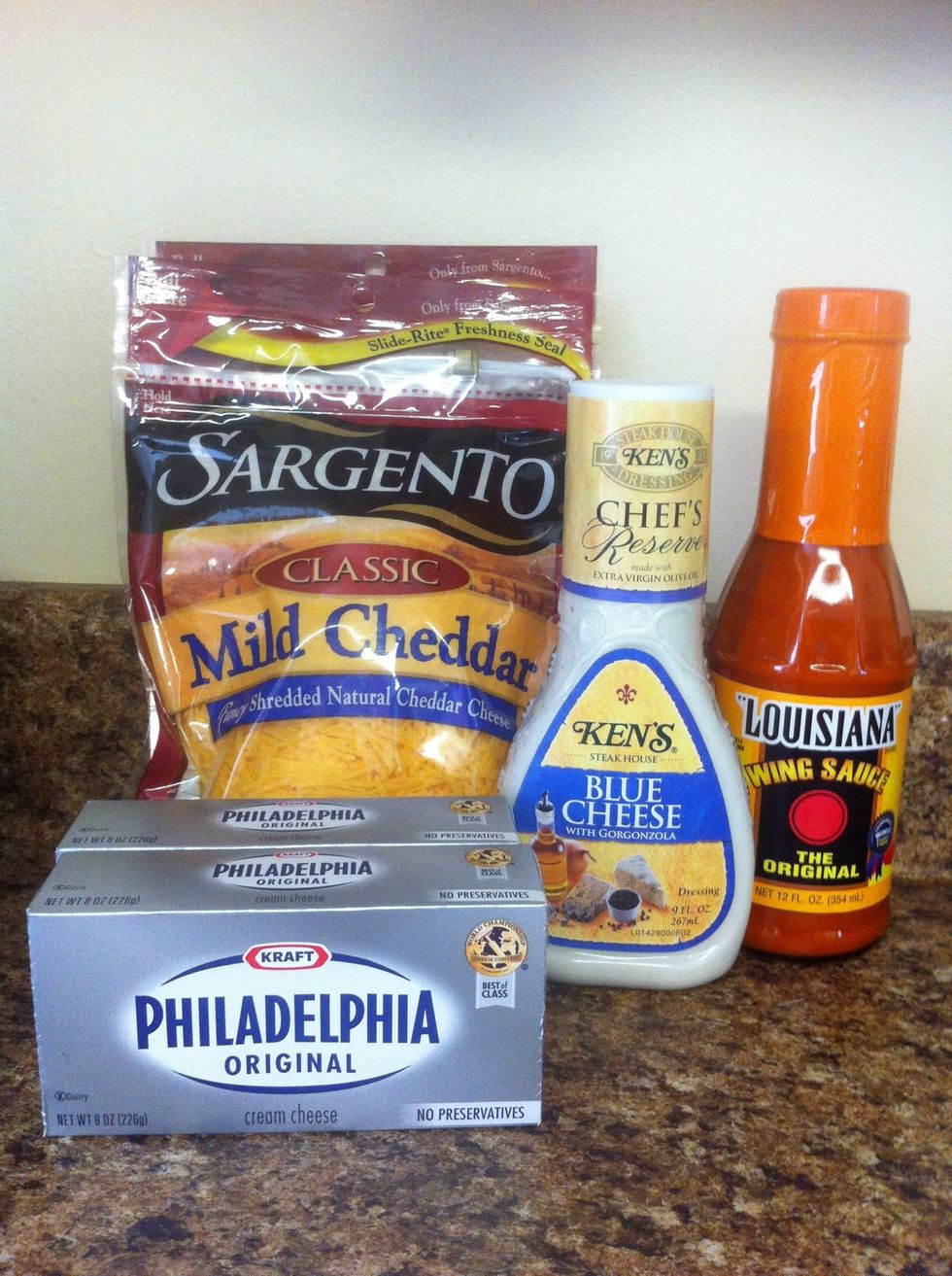 The ingredients needed (minus the chicken breasts)
Preheat oven to 350 degrees fahrenheit. *take the cream cheese out to let it soften*
Pan fry chicken breasts. I add a little salt and pepper to taste and fry with butter. After its done cooking, let it cool a little.
Mix together all ingredients (minus chicken). I find it easiest to use a hand mixer to mix cream cheese, blue cheese and hot sauce. Then mix in cheddar cheese.
Shred the chicken. (I have tried several ways and found the easiest way is to use a shredder)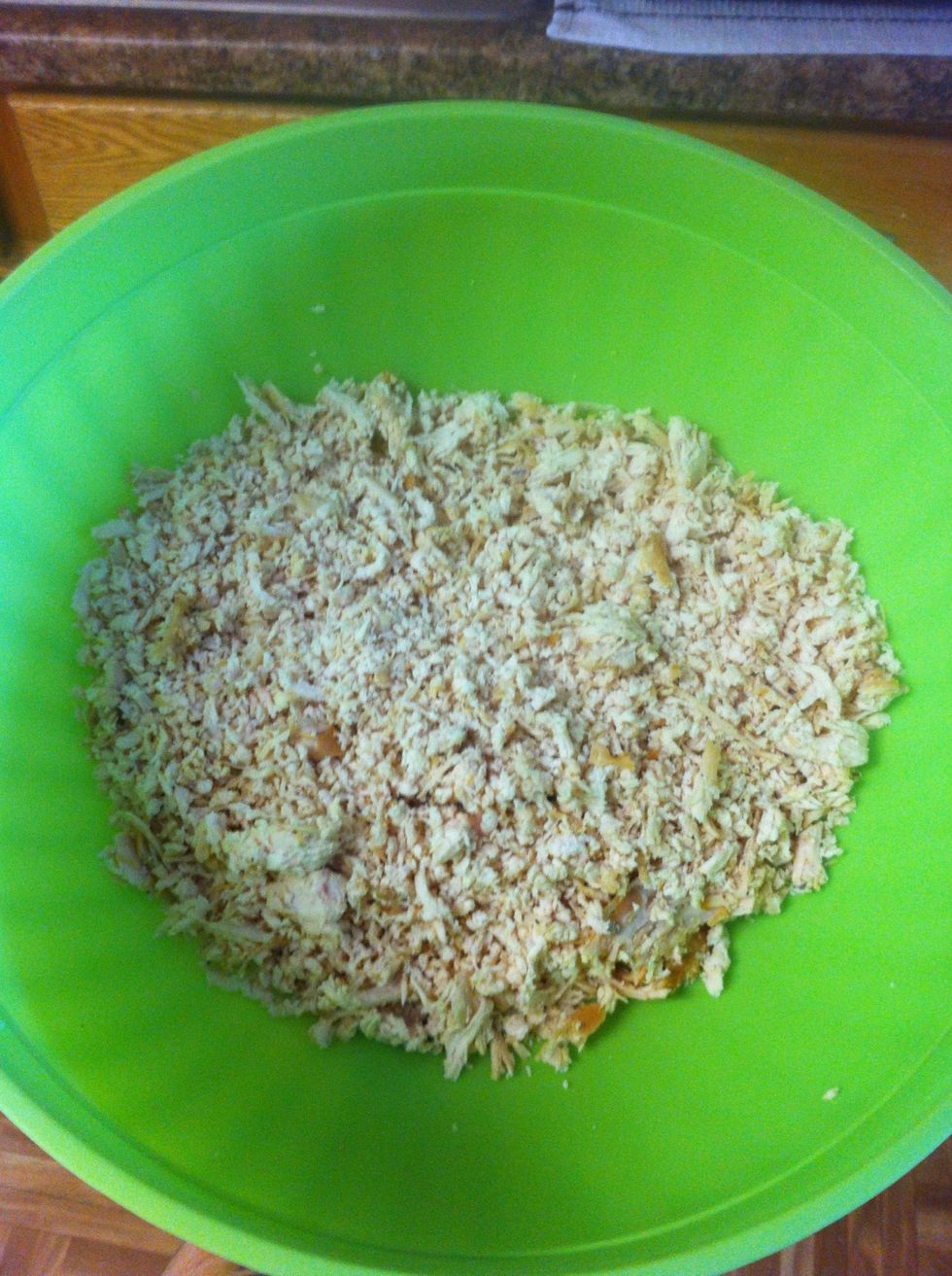 This is what the chicken should look like after it's shredded.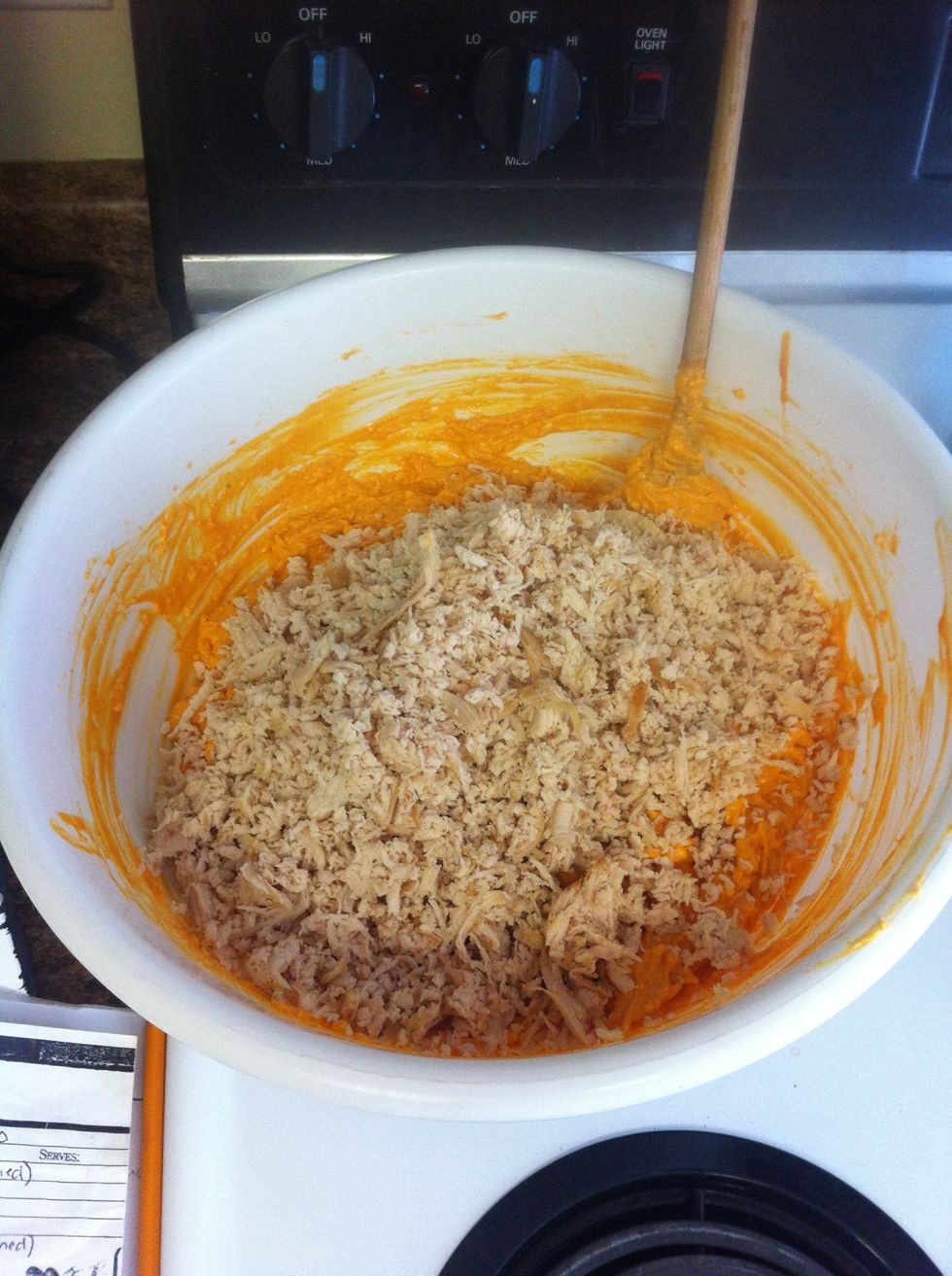 Add chicken to the mix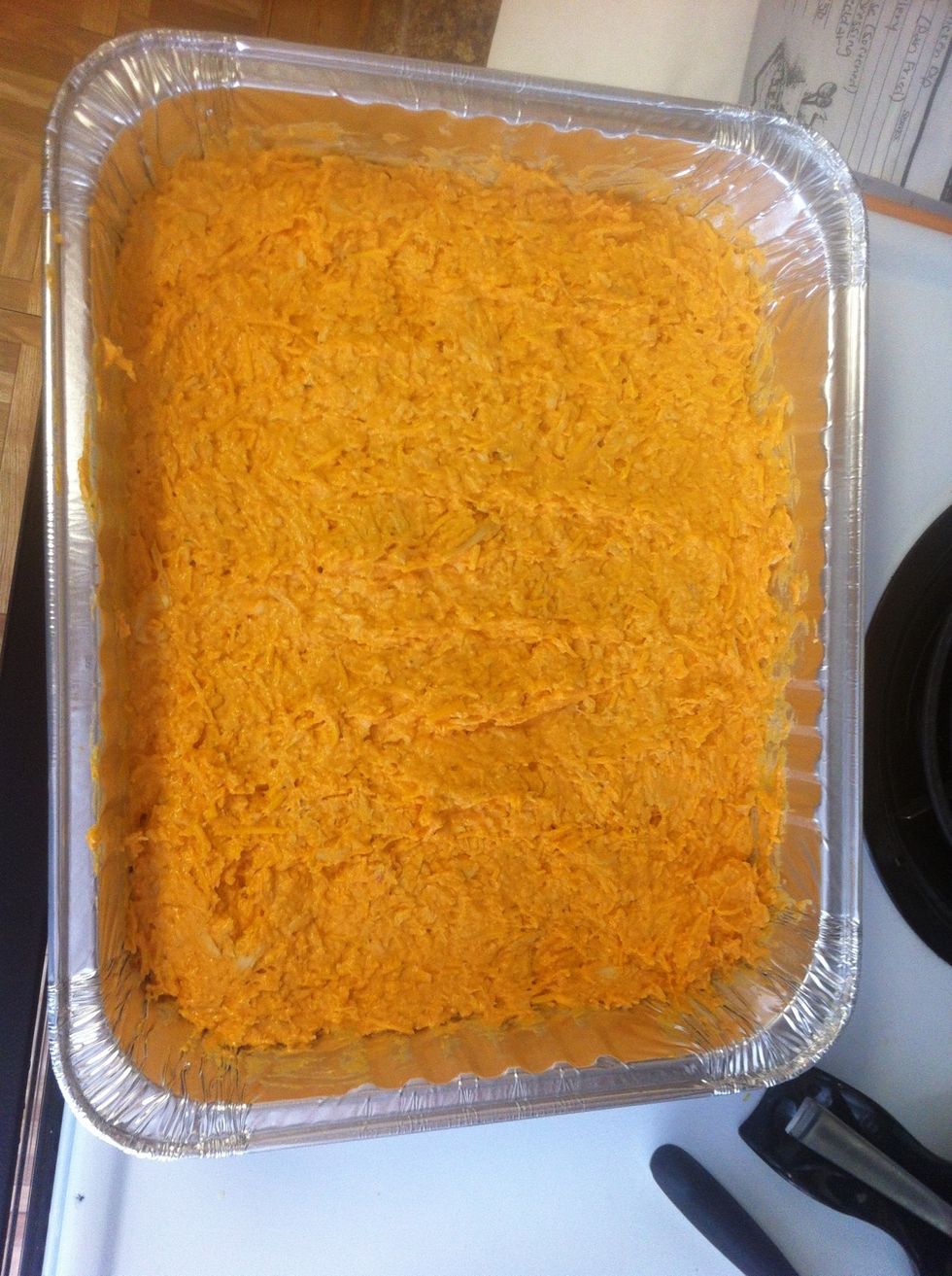 Put into an oven safe container. I usually use a large pyrex but this time I used a disposable container. Cover with aluminum foil and put in the oven for 45 minutes.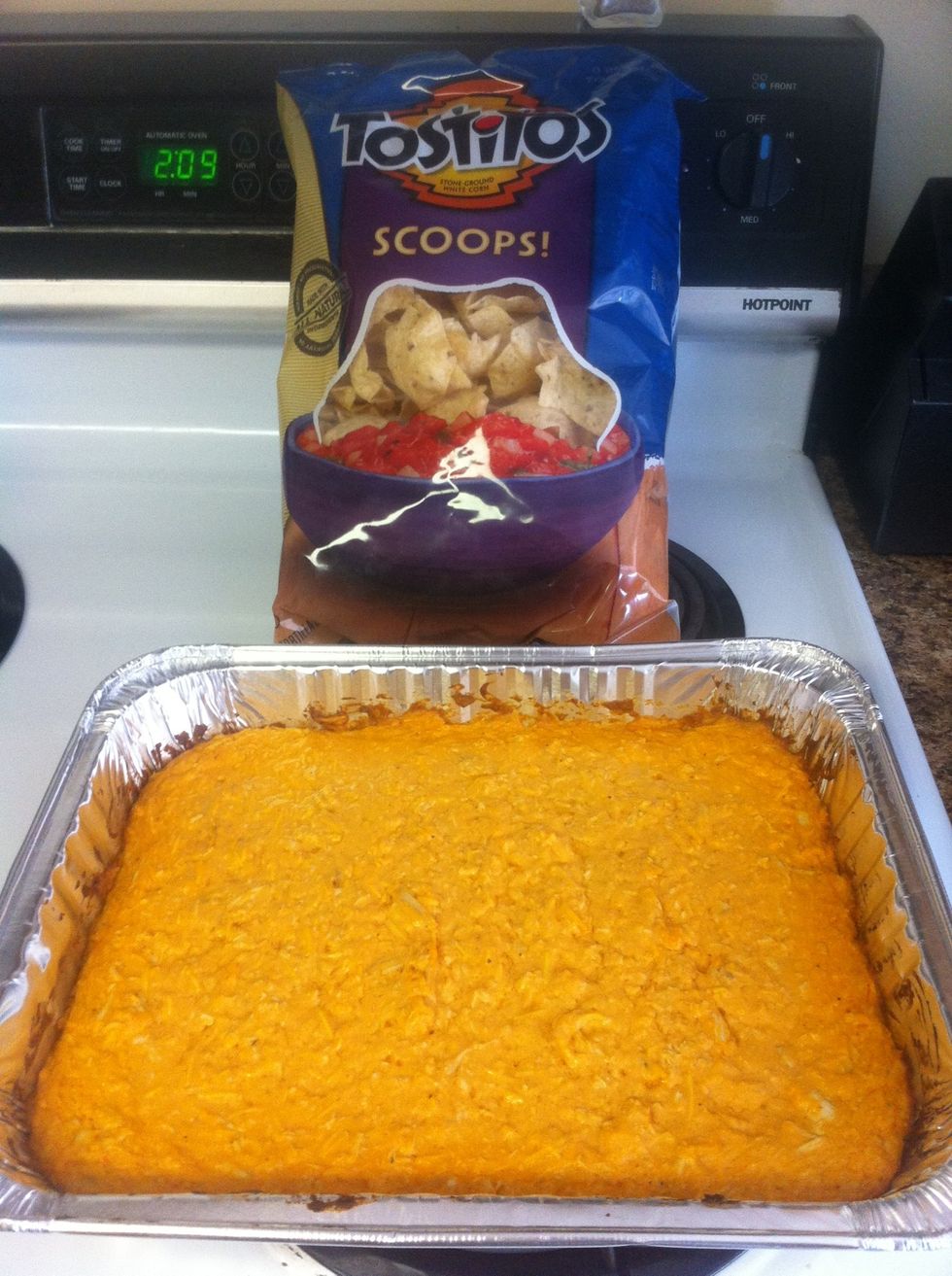 Grab some tostitos scoops and Enjoy!
3.0 Chicken breasts
12.0oz Cheddar cheese
16.0oz Cream cheese
8.0oz Blue cheese
12.0oz Hot sauce
1.0 Bag of tostitos (for dipping)