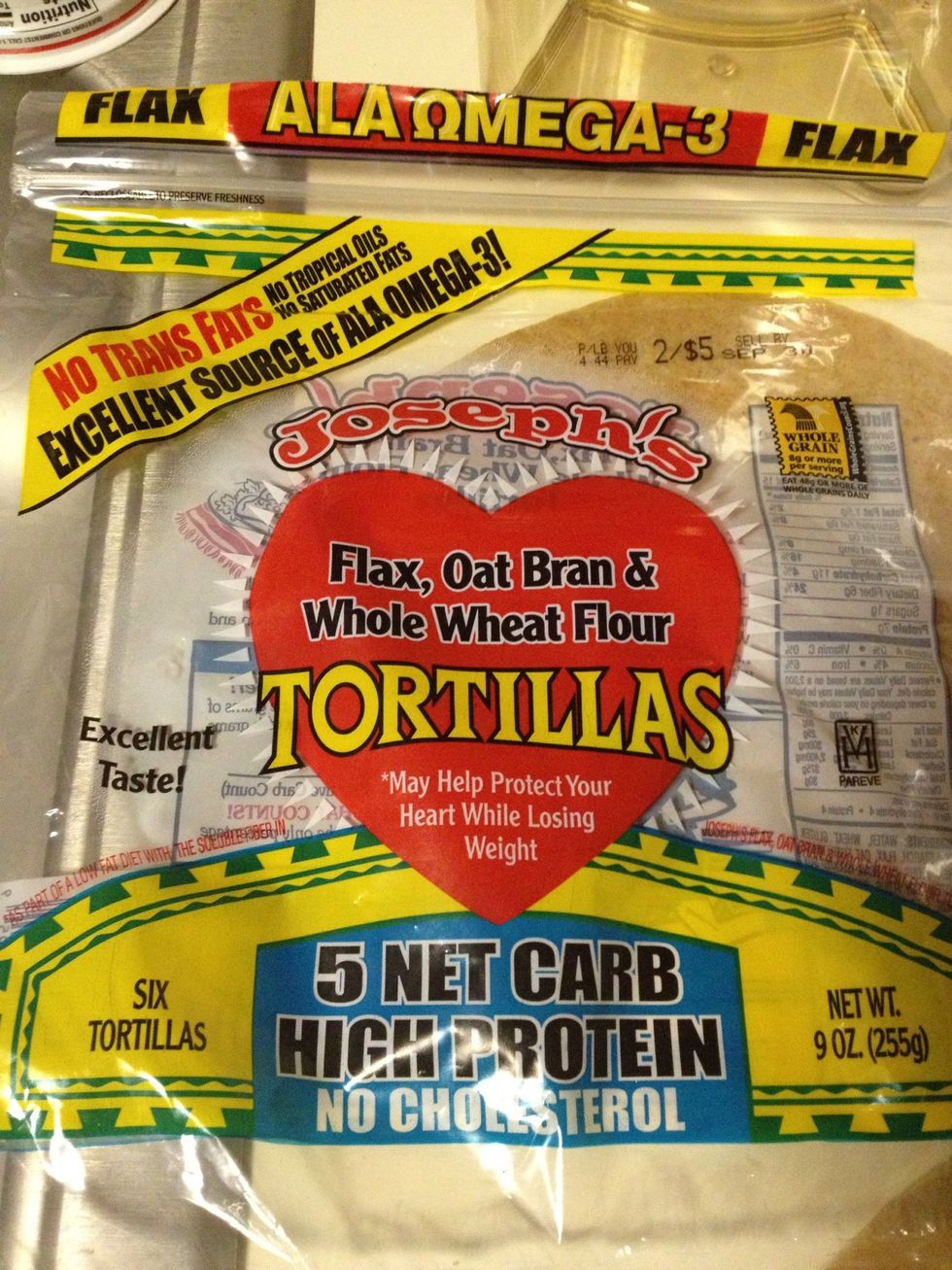 I like to use this brand because of its health benefits but also they stay soft for much longer and the texture is nicer when eating.
Take two and lay them out.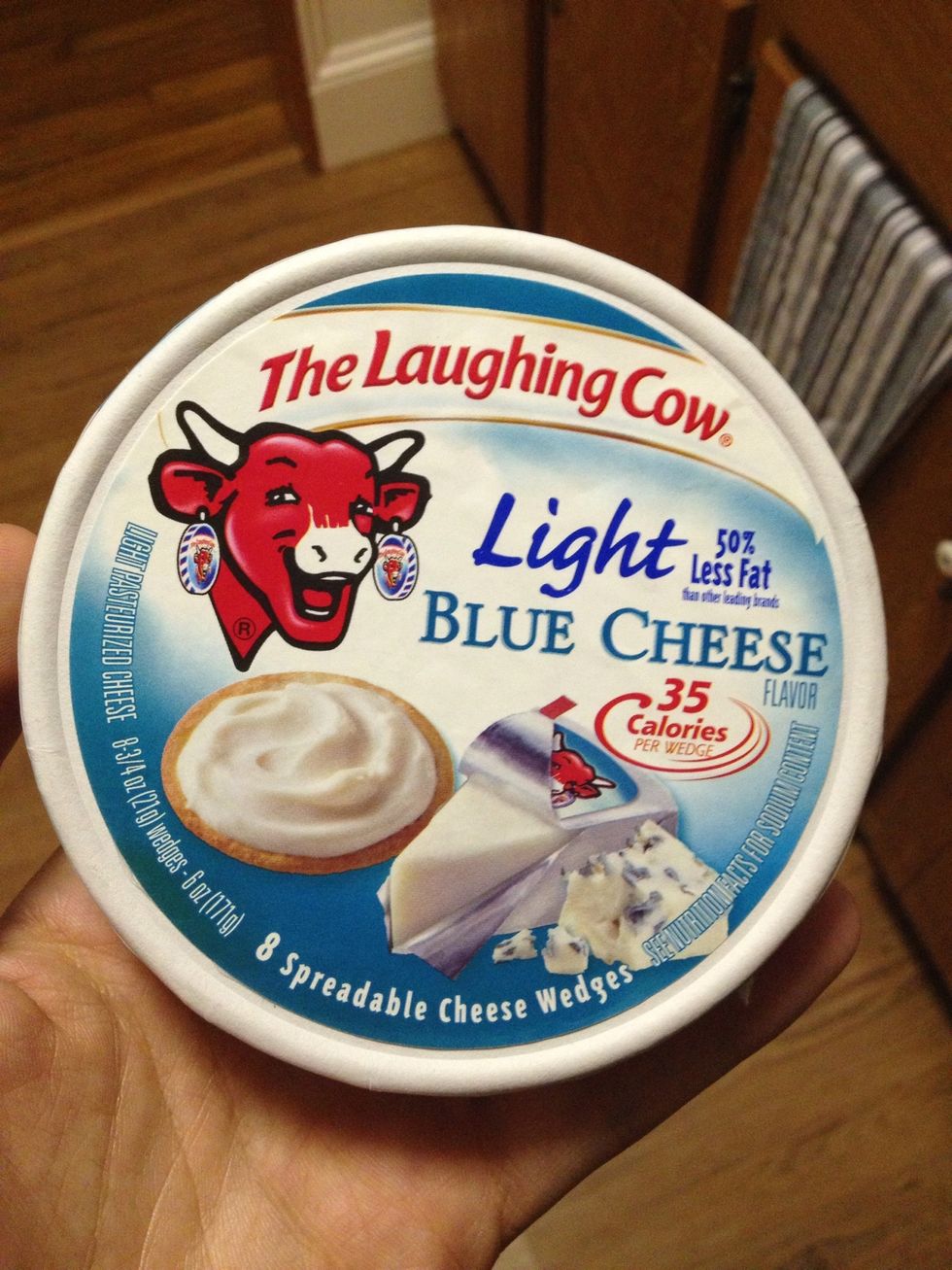 Love these little wedges. Easy to spread and only 35 calories a wedge.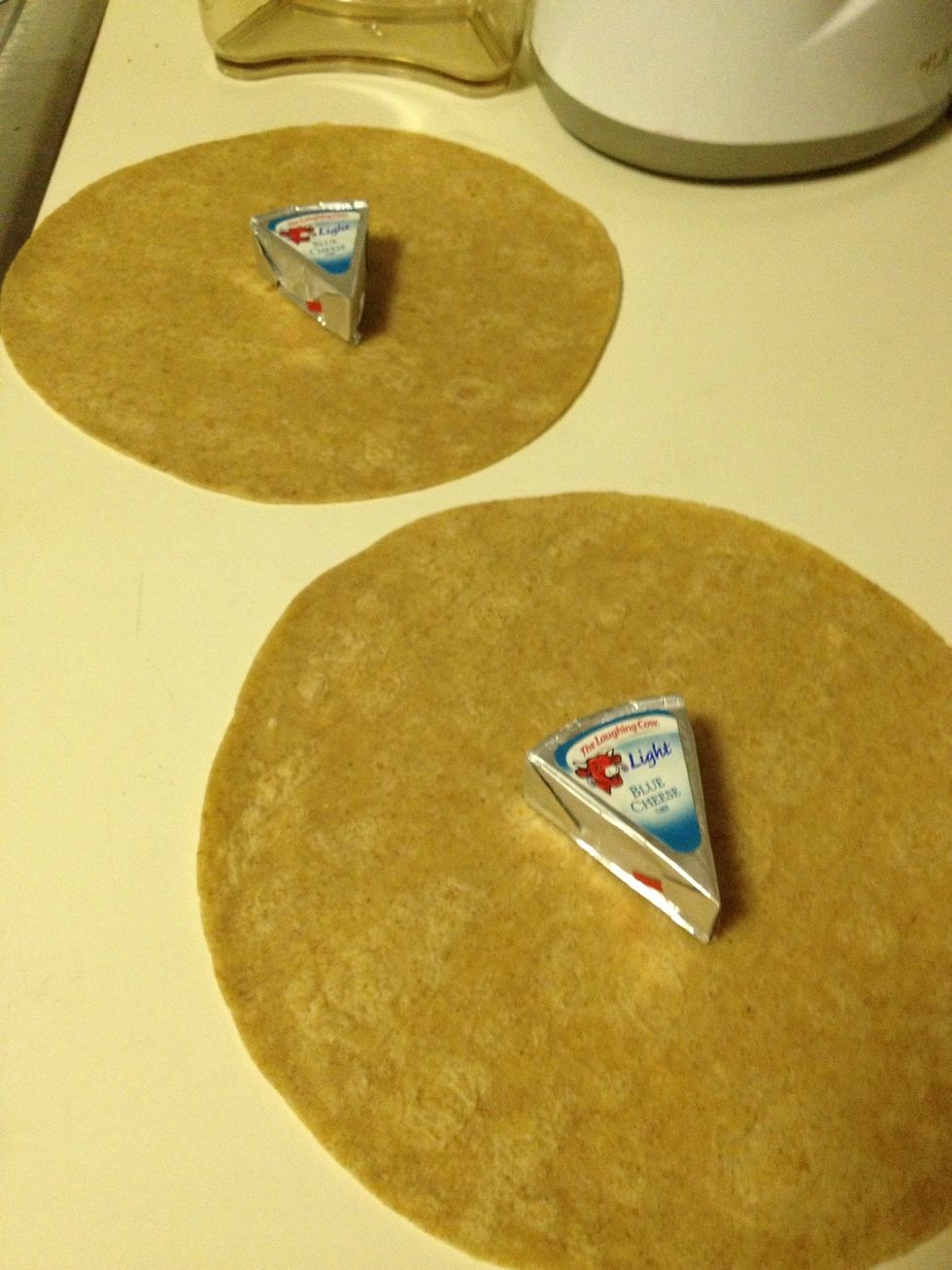 Grab two of them, one for each tortilla.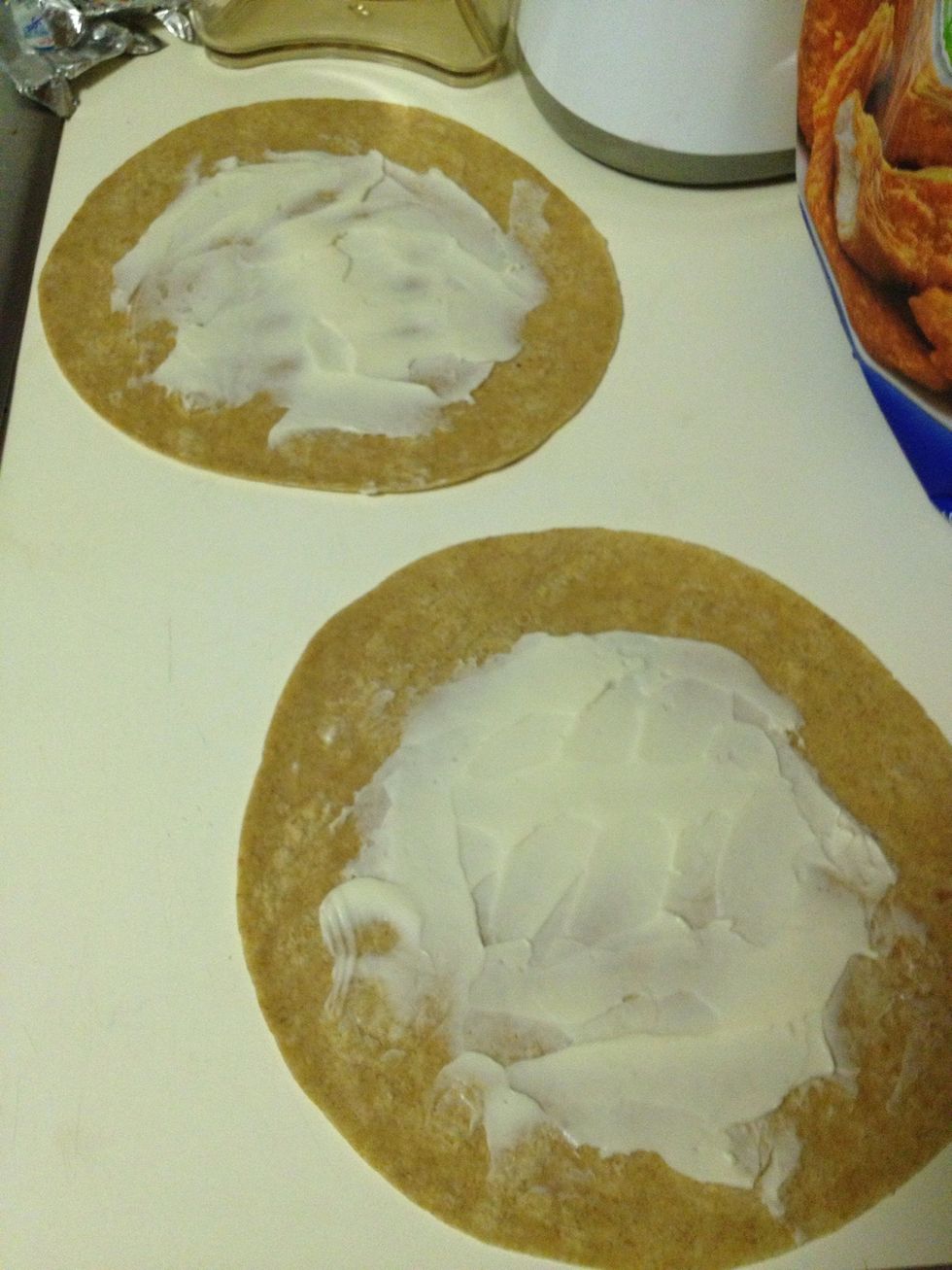 Spread them out.
Yummy alternative to regular cream based dressing.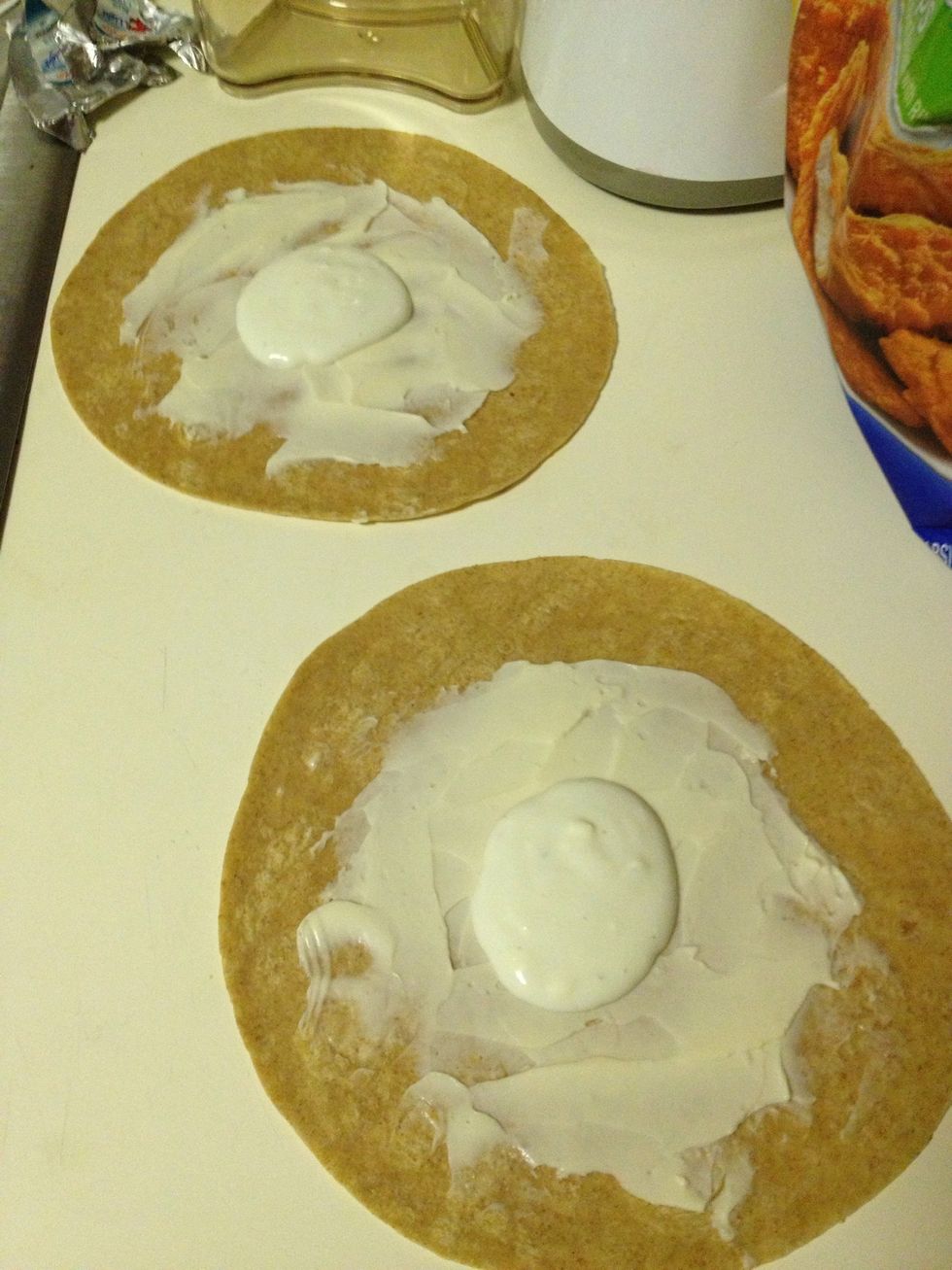 Add a small circle to each tortilla. Approx 2 Tbsp each.
Here comes the Buffalo element.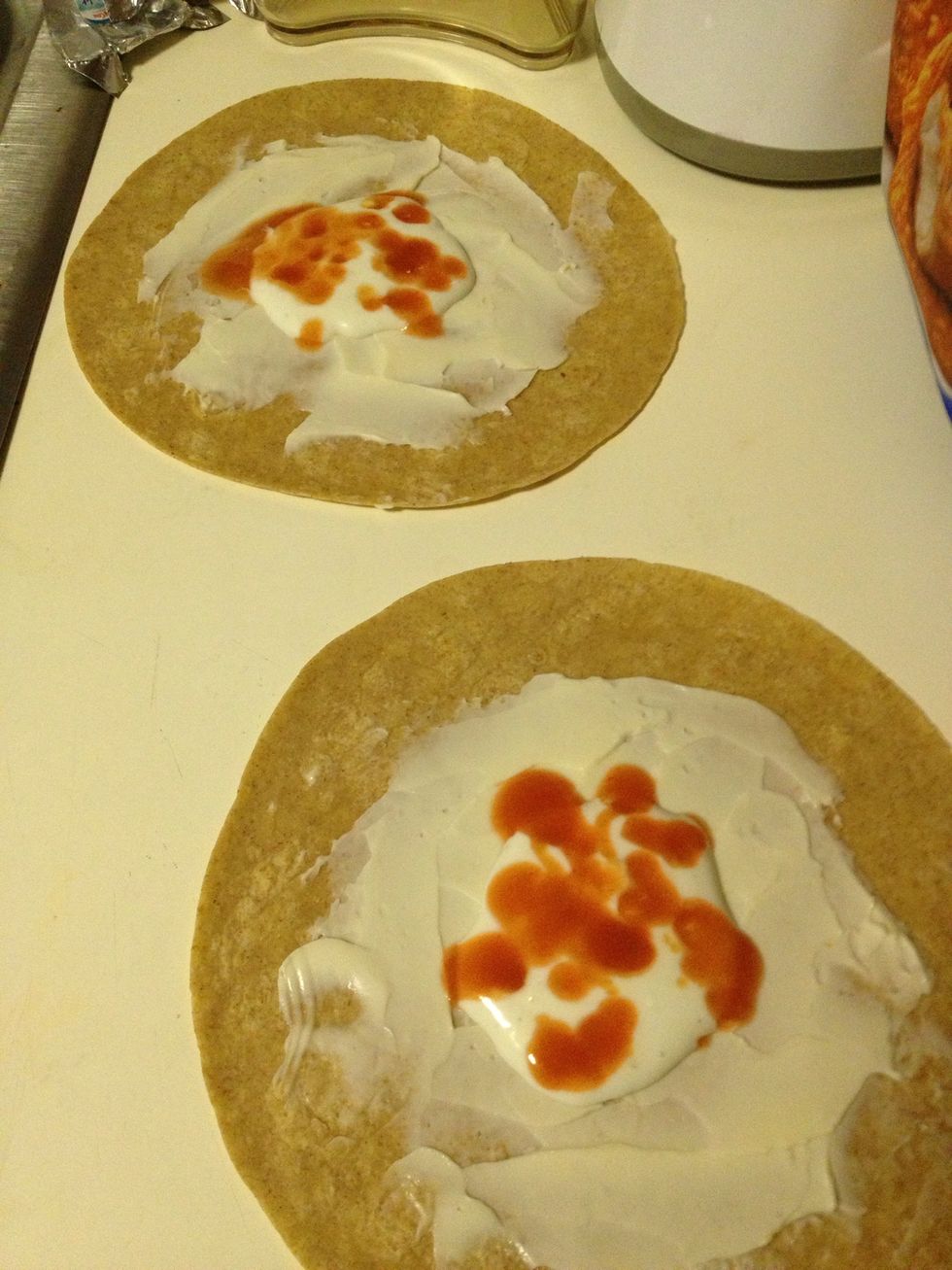 This amount is a medium amount of heat. Add what you think you'd like, just be aware of the high sodium content.
Mix together and spread out as well. I use the back of a spoon.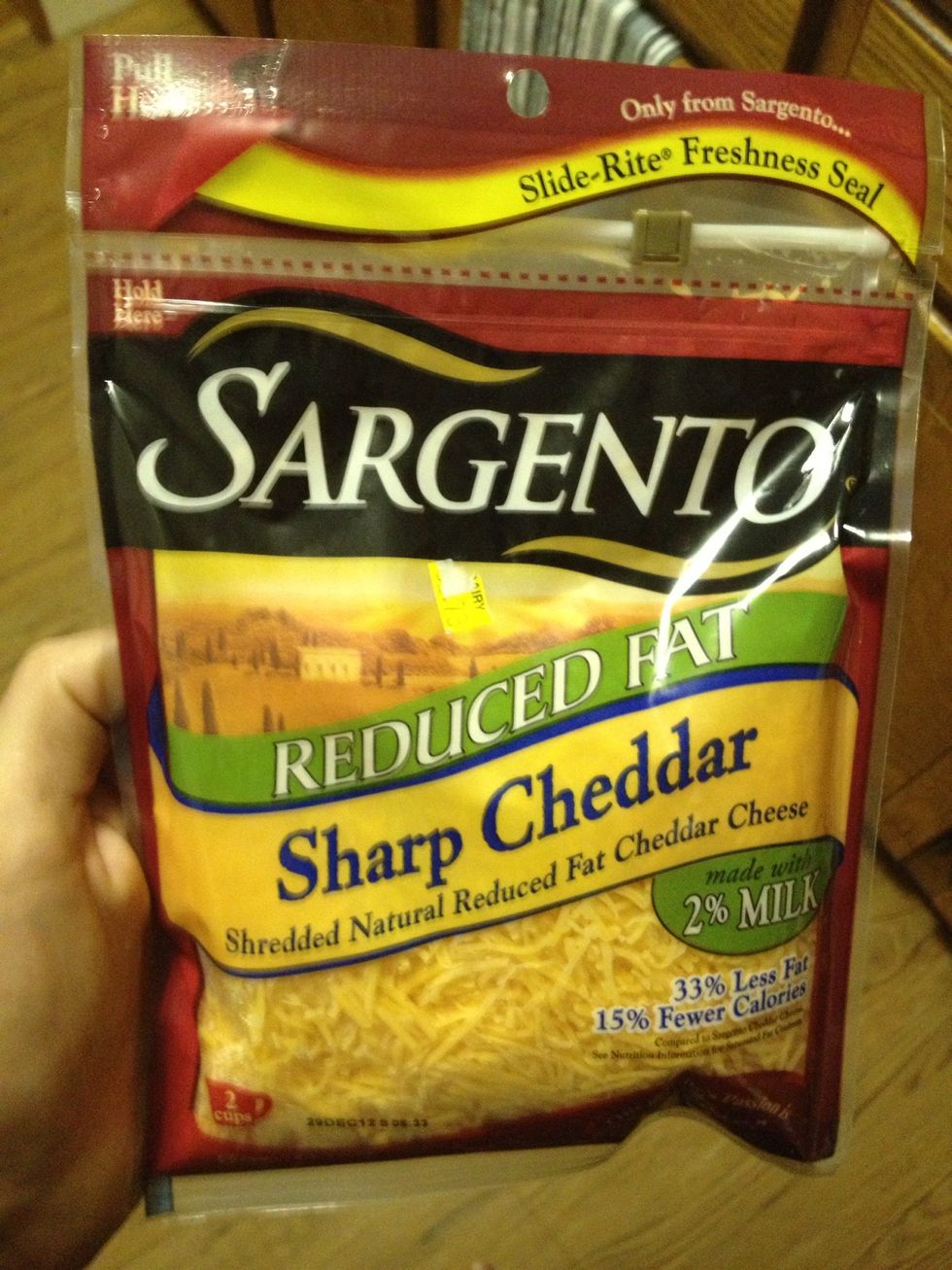 Yep, more cheese.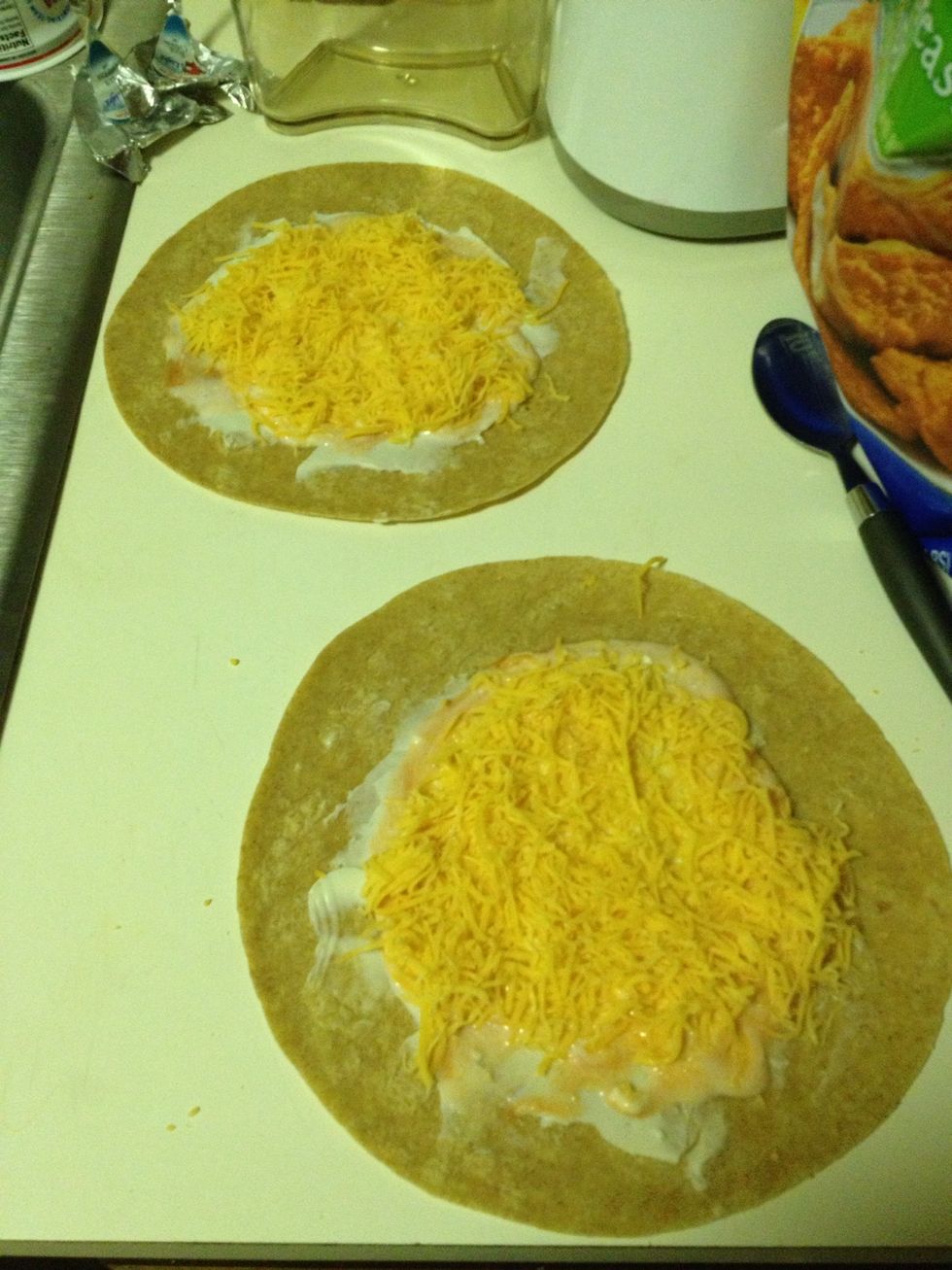 Add 1/4 cup to each. Maybe less. I just eye ball it.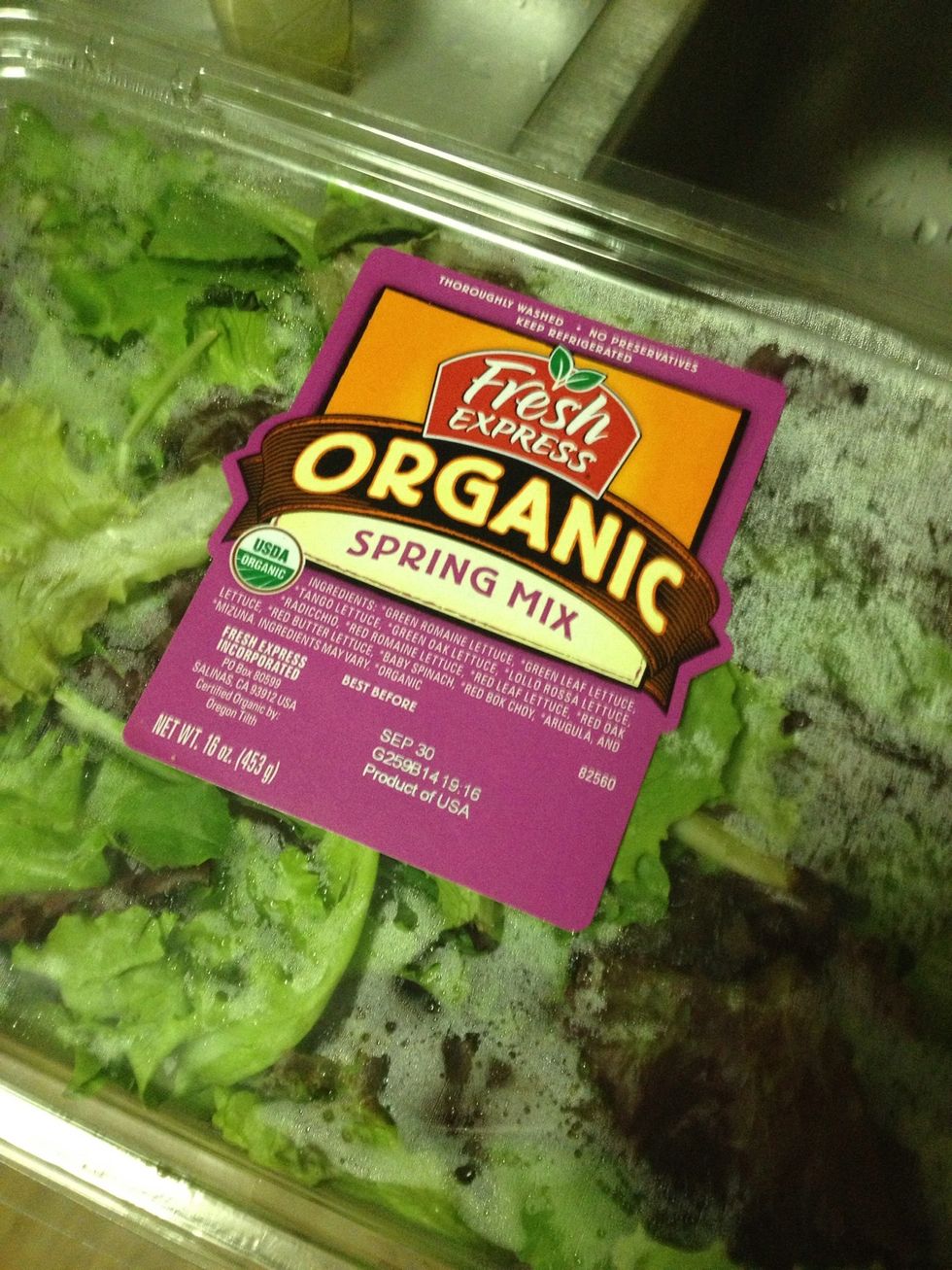 Greens! Sometimes I use spring mix, sometimes baby spinach, sometimes romaine. Sometimes I add bits of carrot and red cabbage for a crunch factor. It all depends on my mood.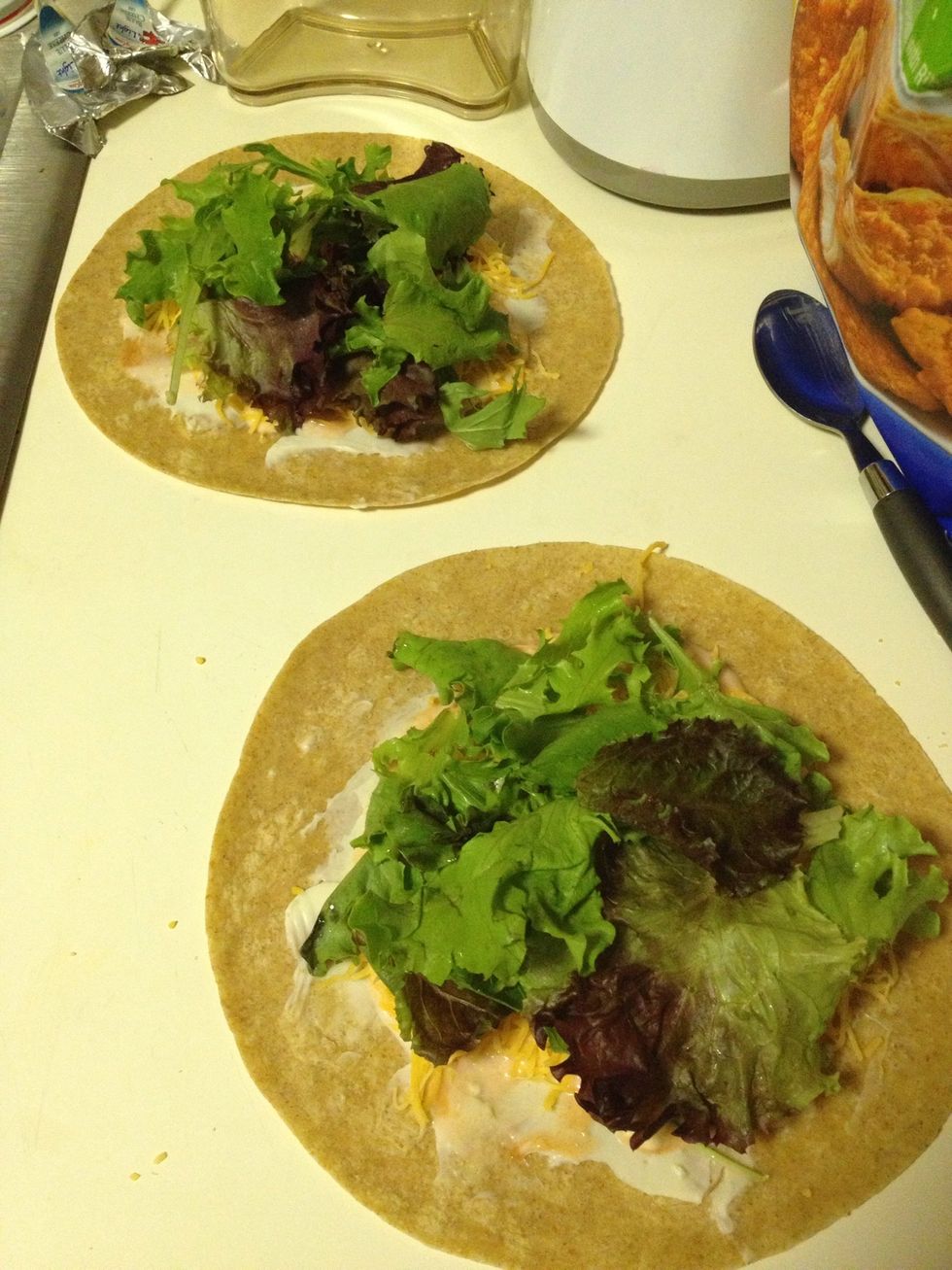 Add a small bunch to each. Not much, or you'll never close the wrap. I list 2 cups in the supplies, but that's just a guess. A lot of eye-balling goes on here.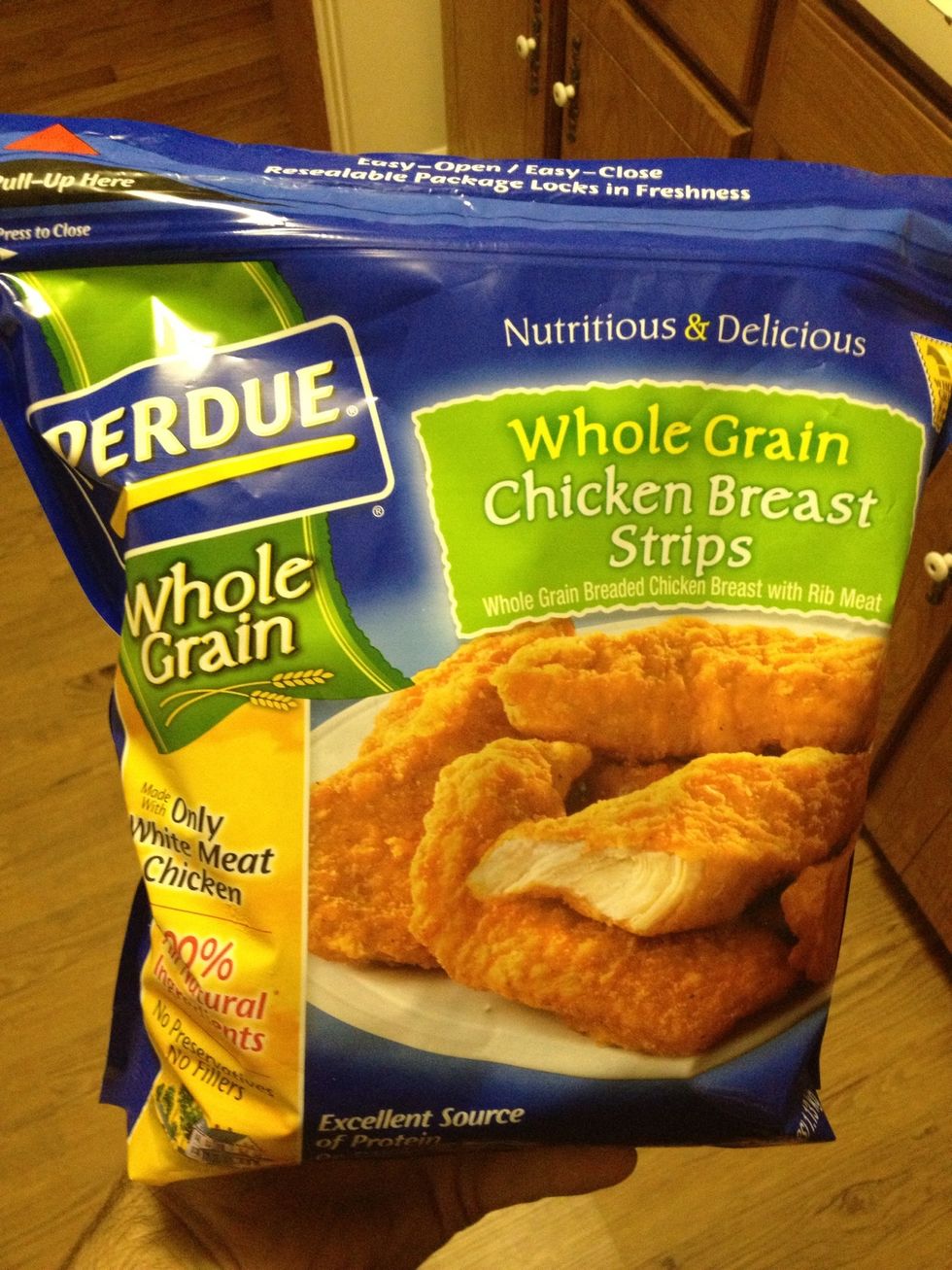 I like these. You can choose whatever chicken you want,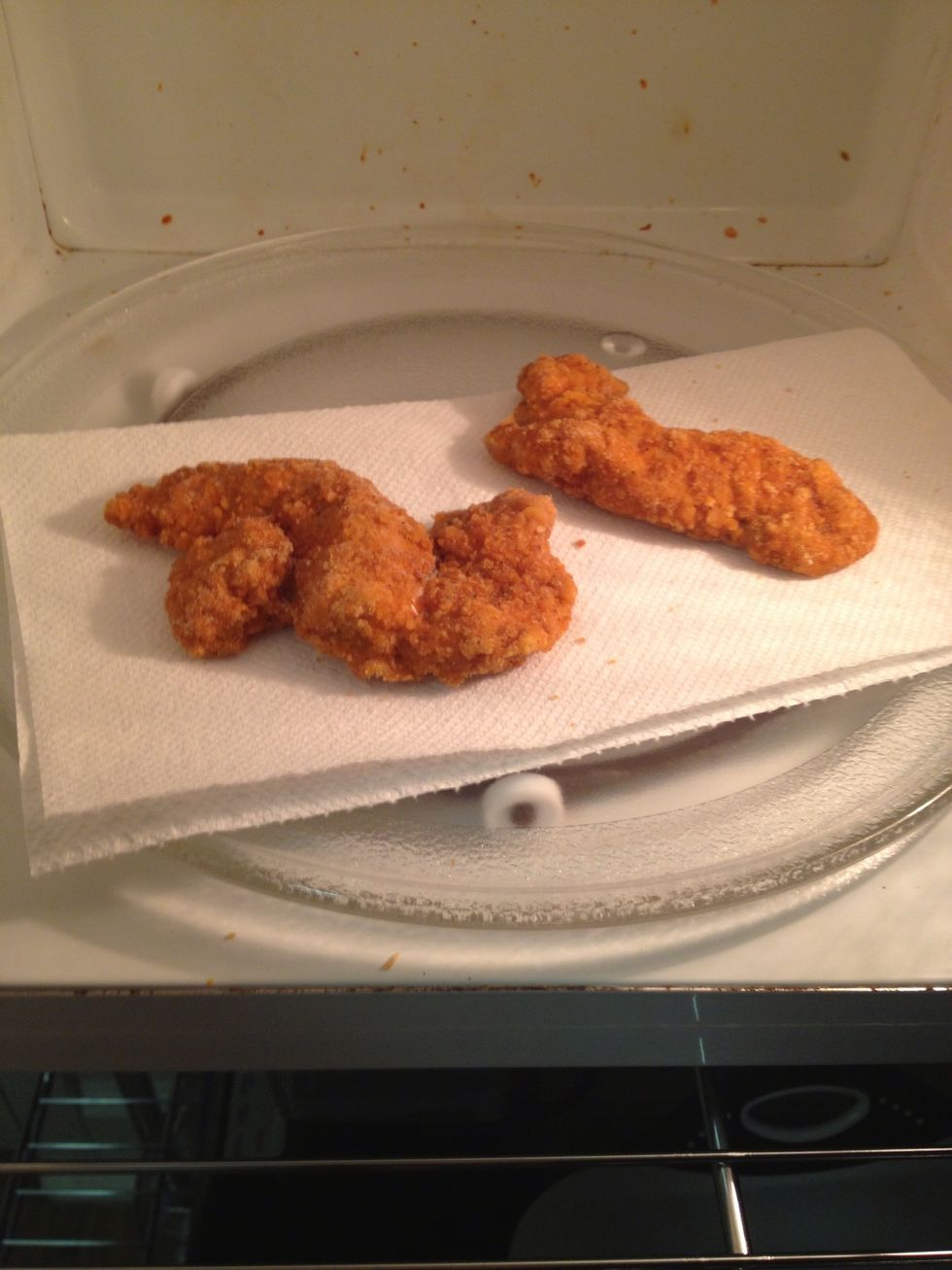 Put two in the microwave.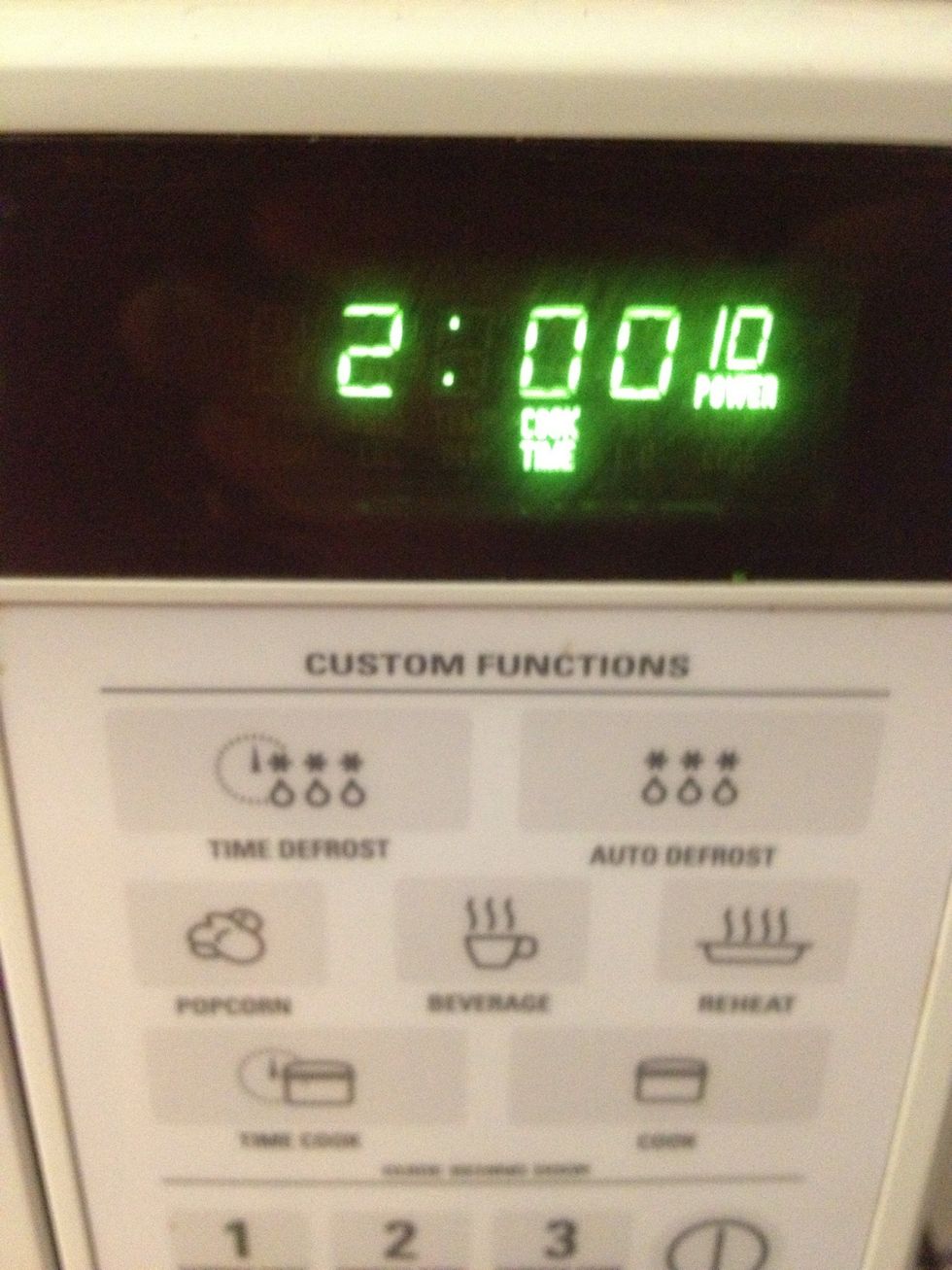 Set for 2 minutes.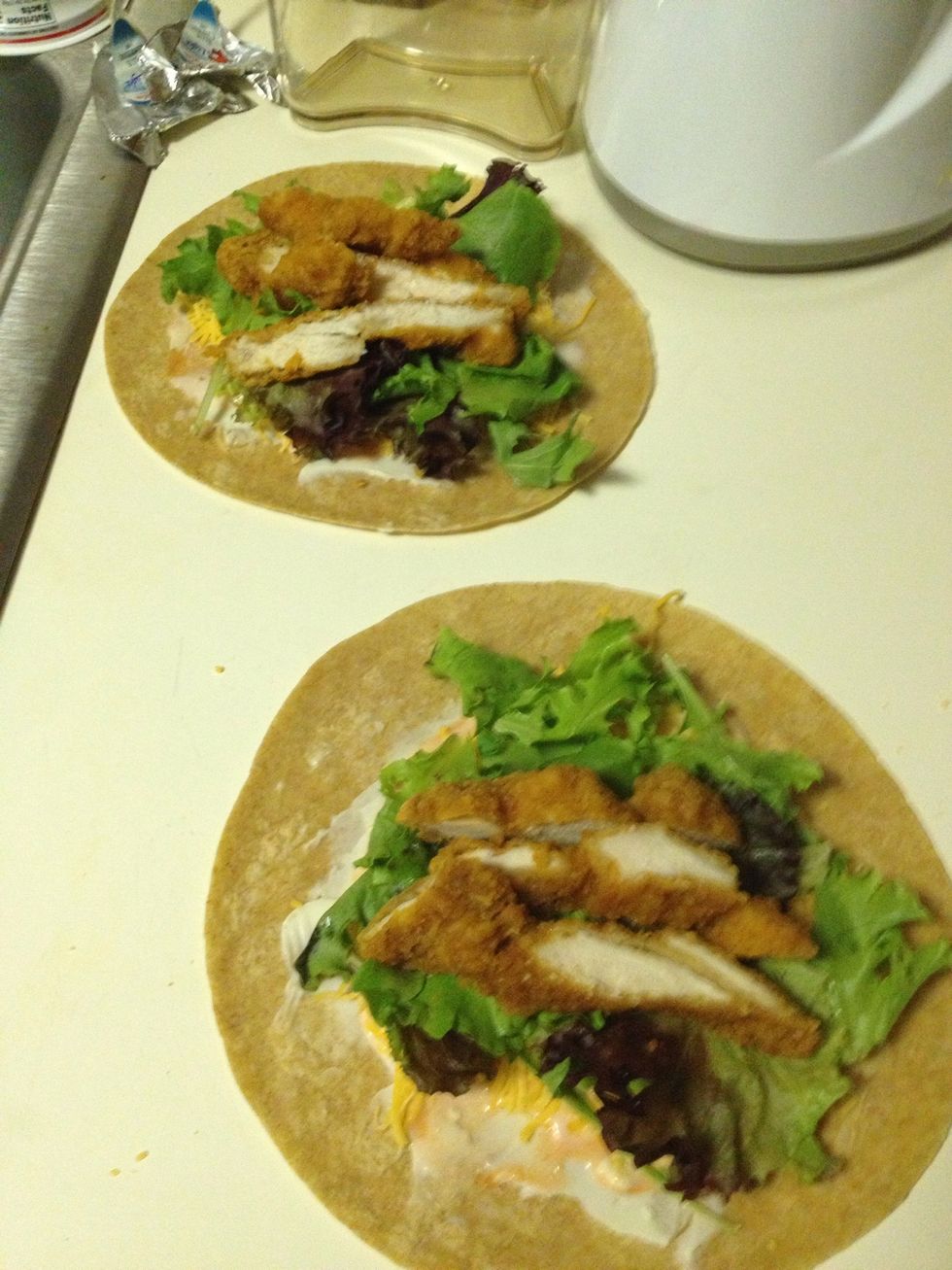 Cut your strips and put them on your wraps.
I like to add a few drops of hot sauce on the chicken.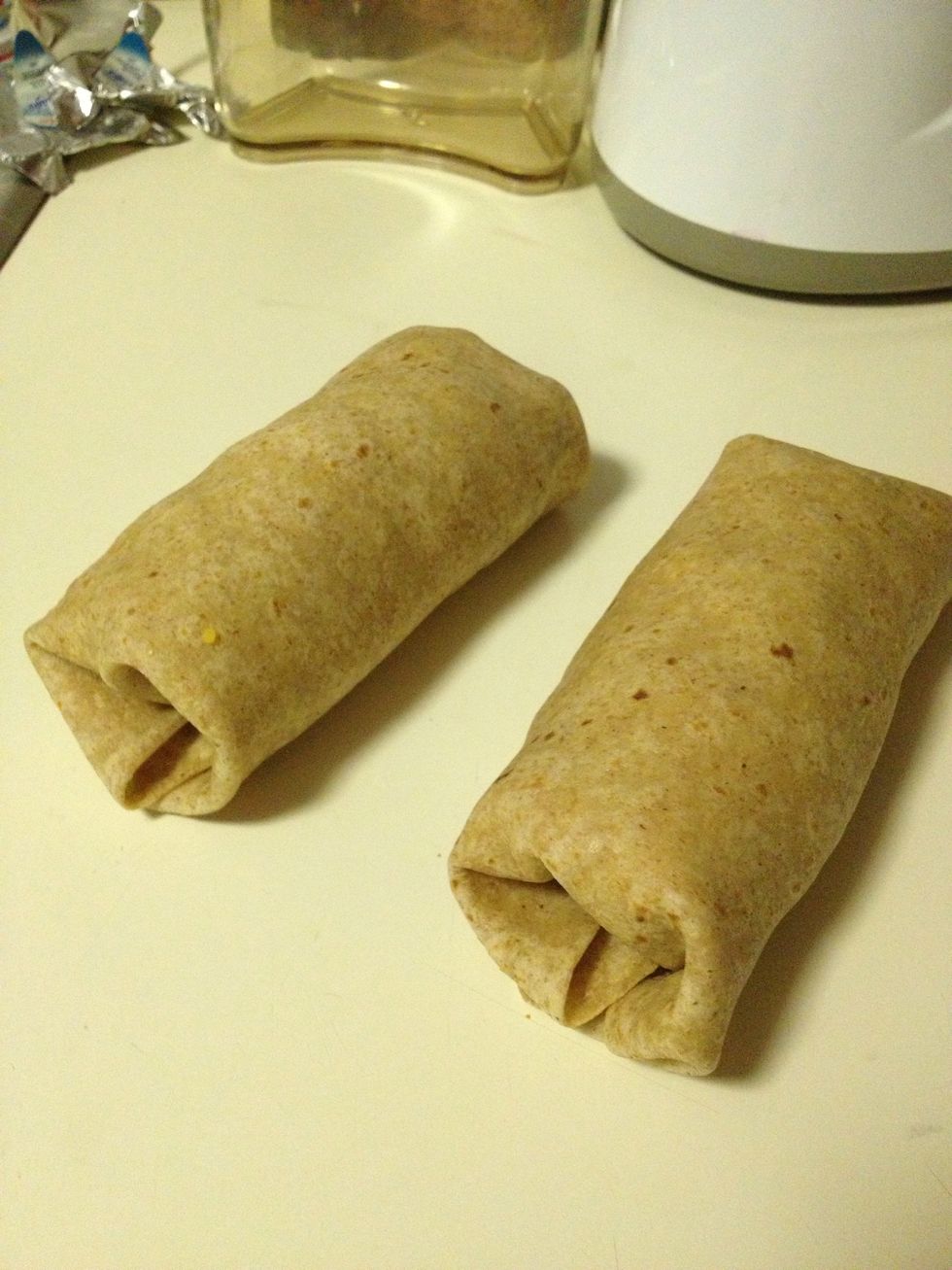 Roll up your wraps.
Place your wraps on a plate and place them in the microwave.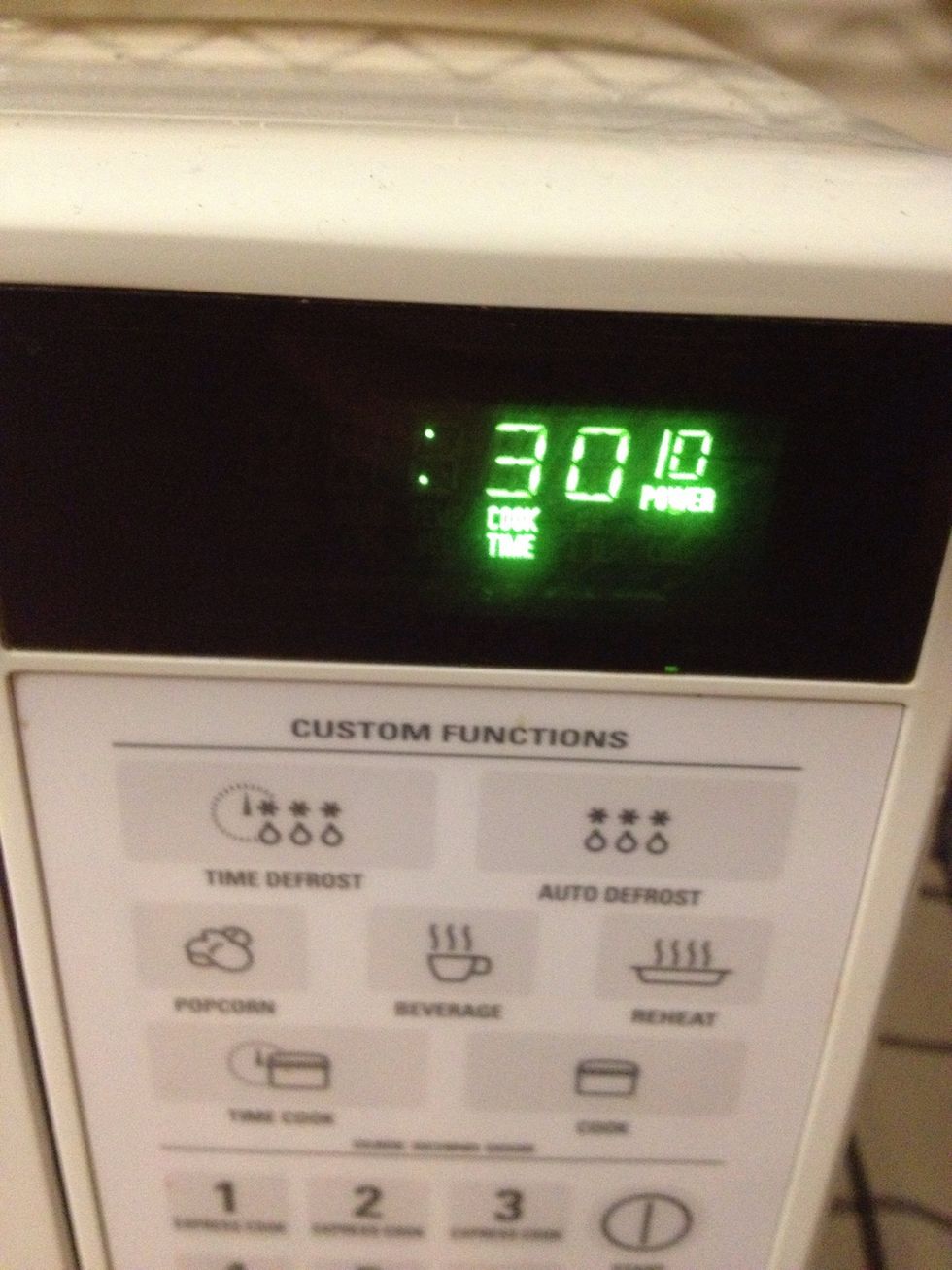 Cook for 30 seconds on high to melt all the cheeses.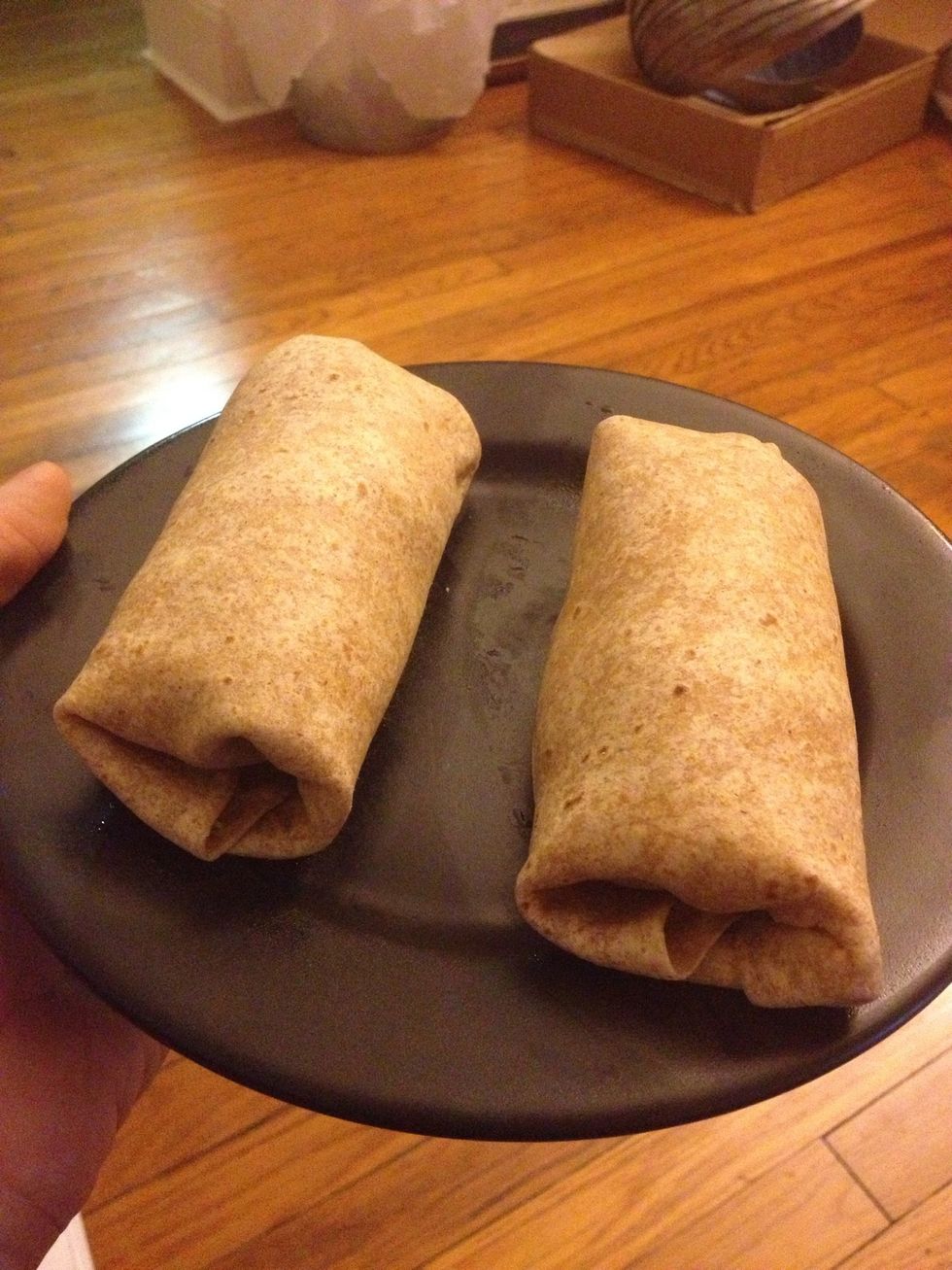 Nom on these filling and tasty wraps. Enjoy!
2.0 Whole Wheat, Oat Bran, Flax Tortilla Wraps
2.0 Laughing Cow Blue Cheese Spread Wedge
4.0Tbsp Bolthouse Farms Blue Cheese Yogurt Dressing
1/2tsp Frank's Red Hot
1/2c Shredded Reduced Fat Sharp Cheddar Cheese
2.0c Greens
2.0 Perdue Whole Grain Chicken Breast Strips
Joe Moynihan
Cooking and assembling new recipes is a hobby of mine. I love food and I love sharing that passion with others. Stay tuned for lots more guides.