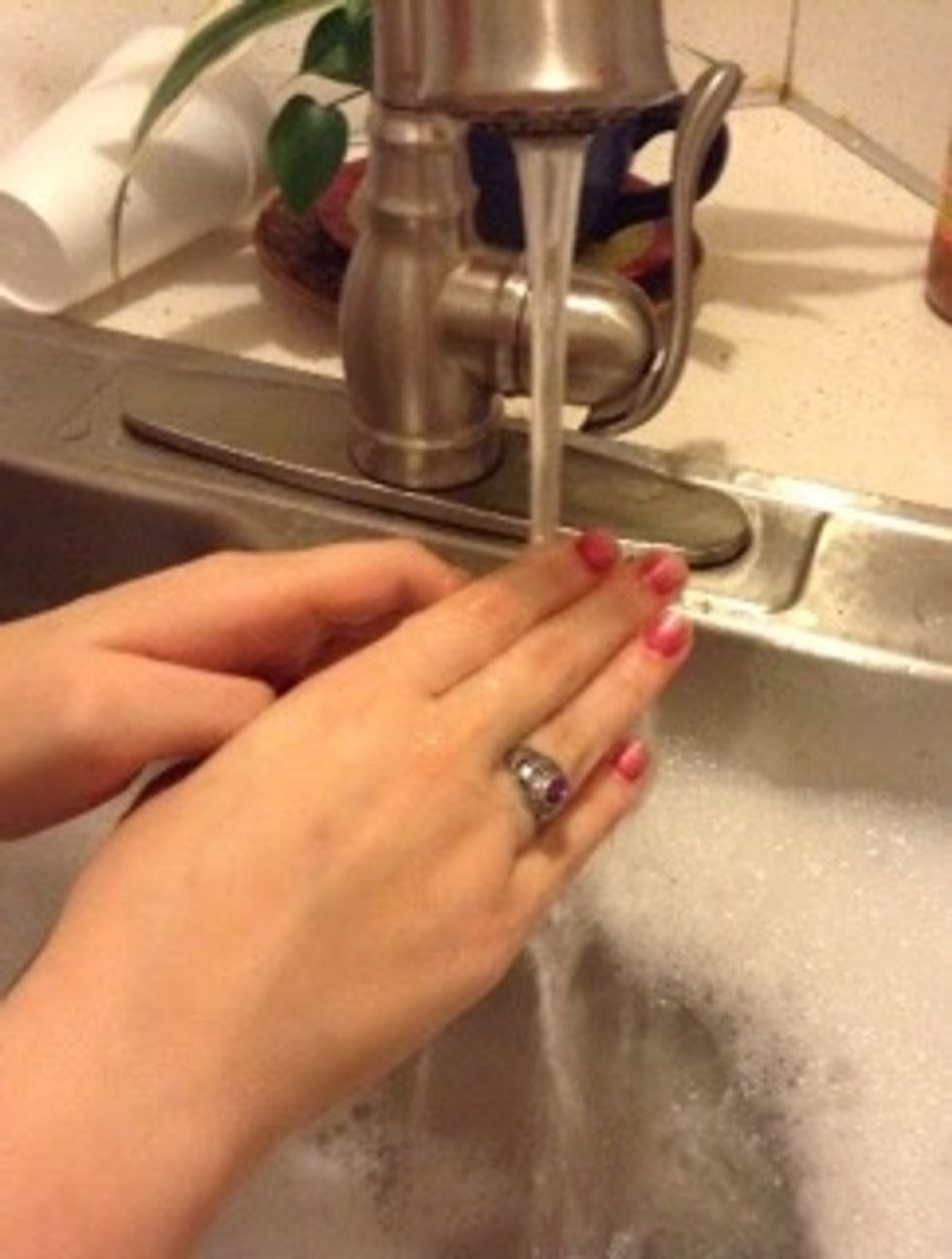 Wash your hands in the sink.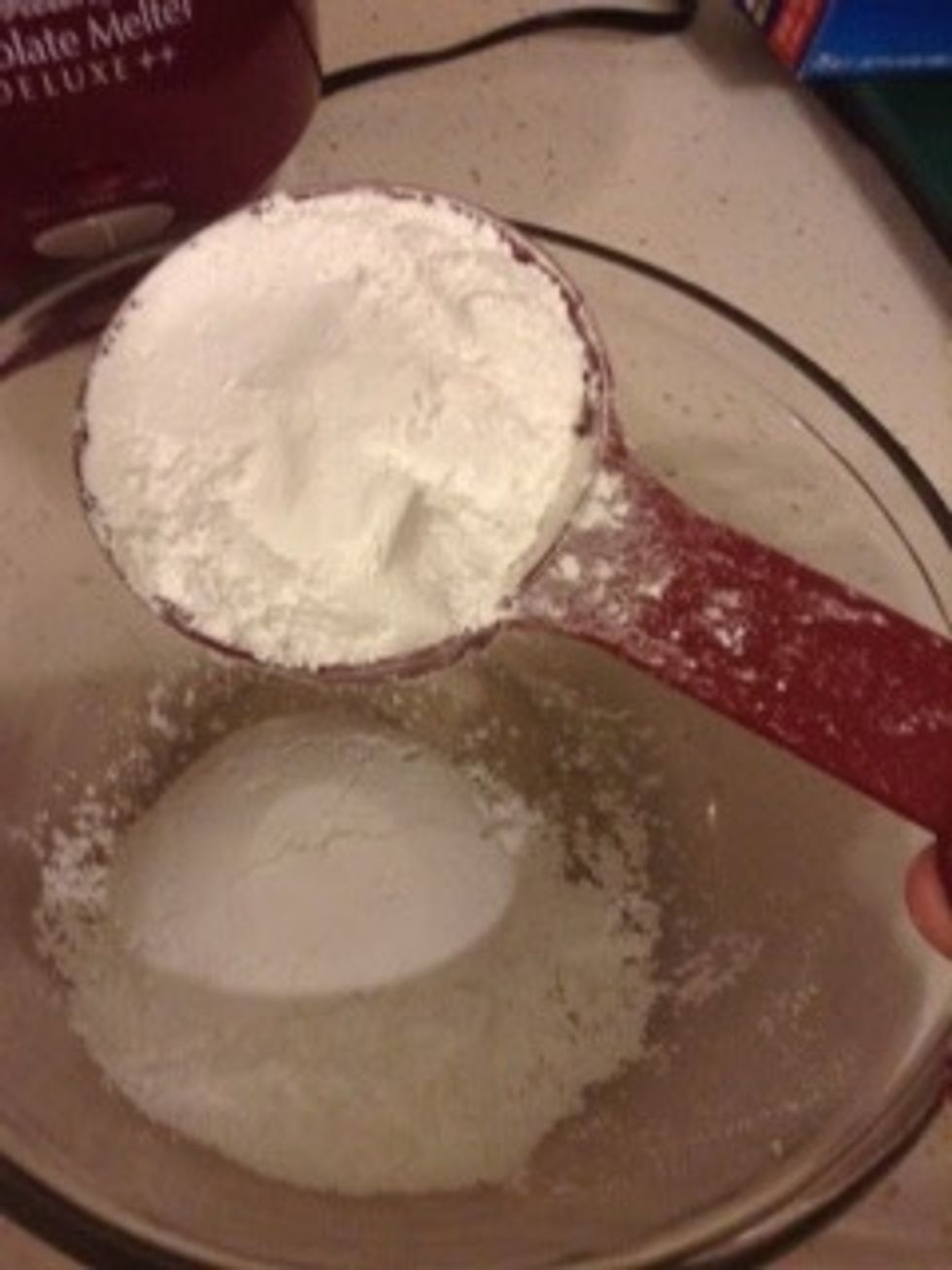 Measure out 1/2 cup of powdered sugar and dump it into the mixing bowl. Then add another 1/2 cup into the mixing bowl.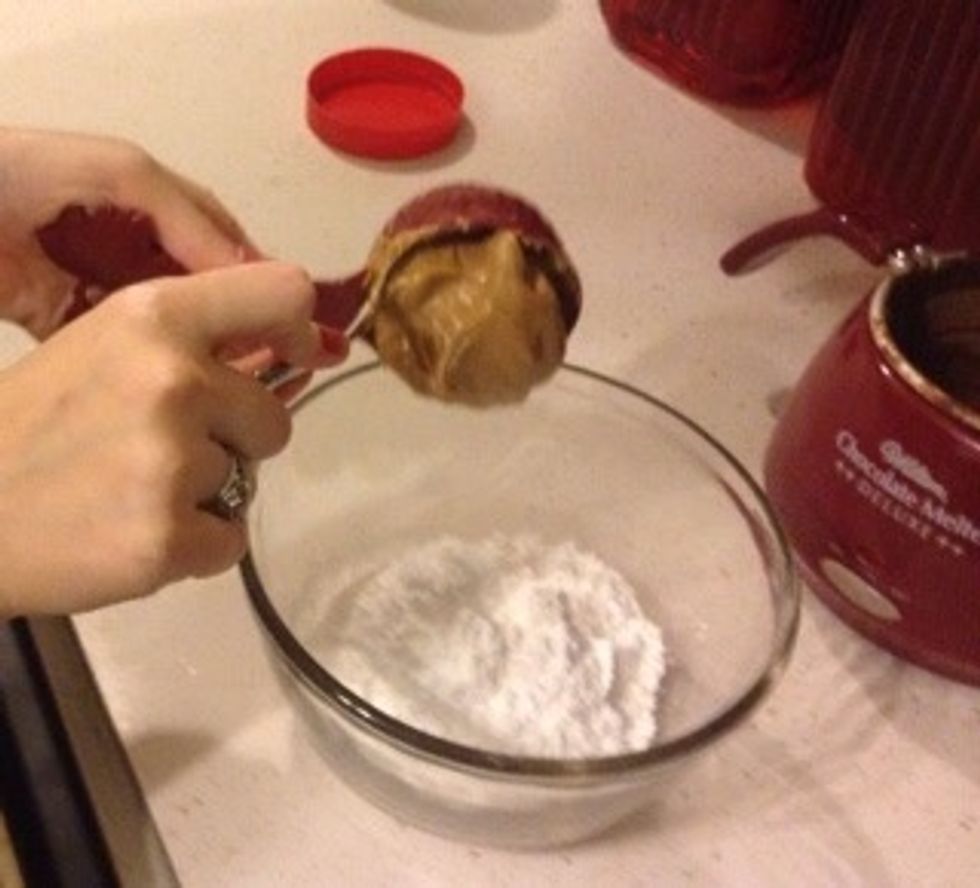 Use the spoon to scoop peanut butter out of the jar and into the 1/2 cup until full, and then use the spoon to scoop it into the mixing bowl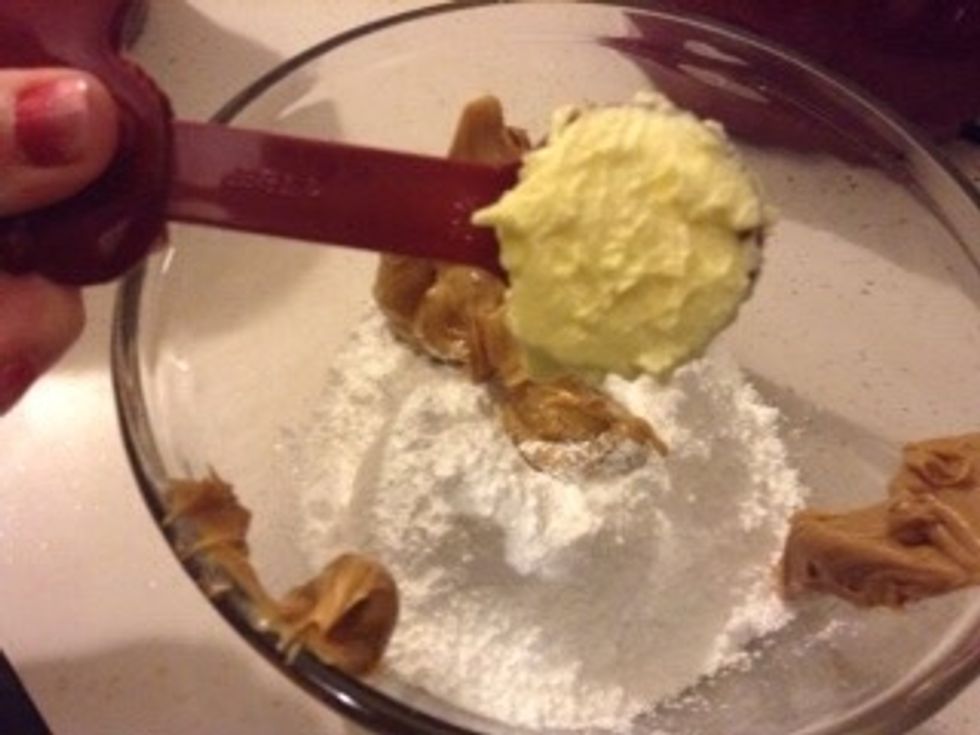 Measure out 3 tablespoons of butter and add them to the mixing bowl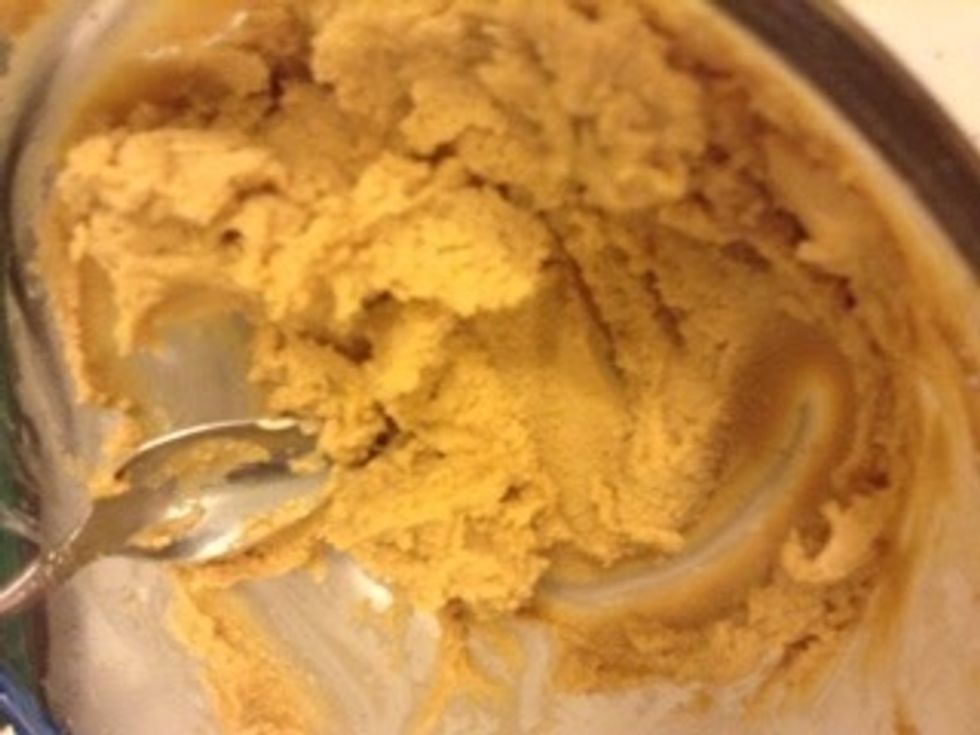 Use the spoon to mix the ingredients together until it is all one consistency and there are no clumps.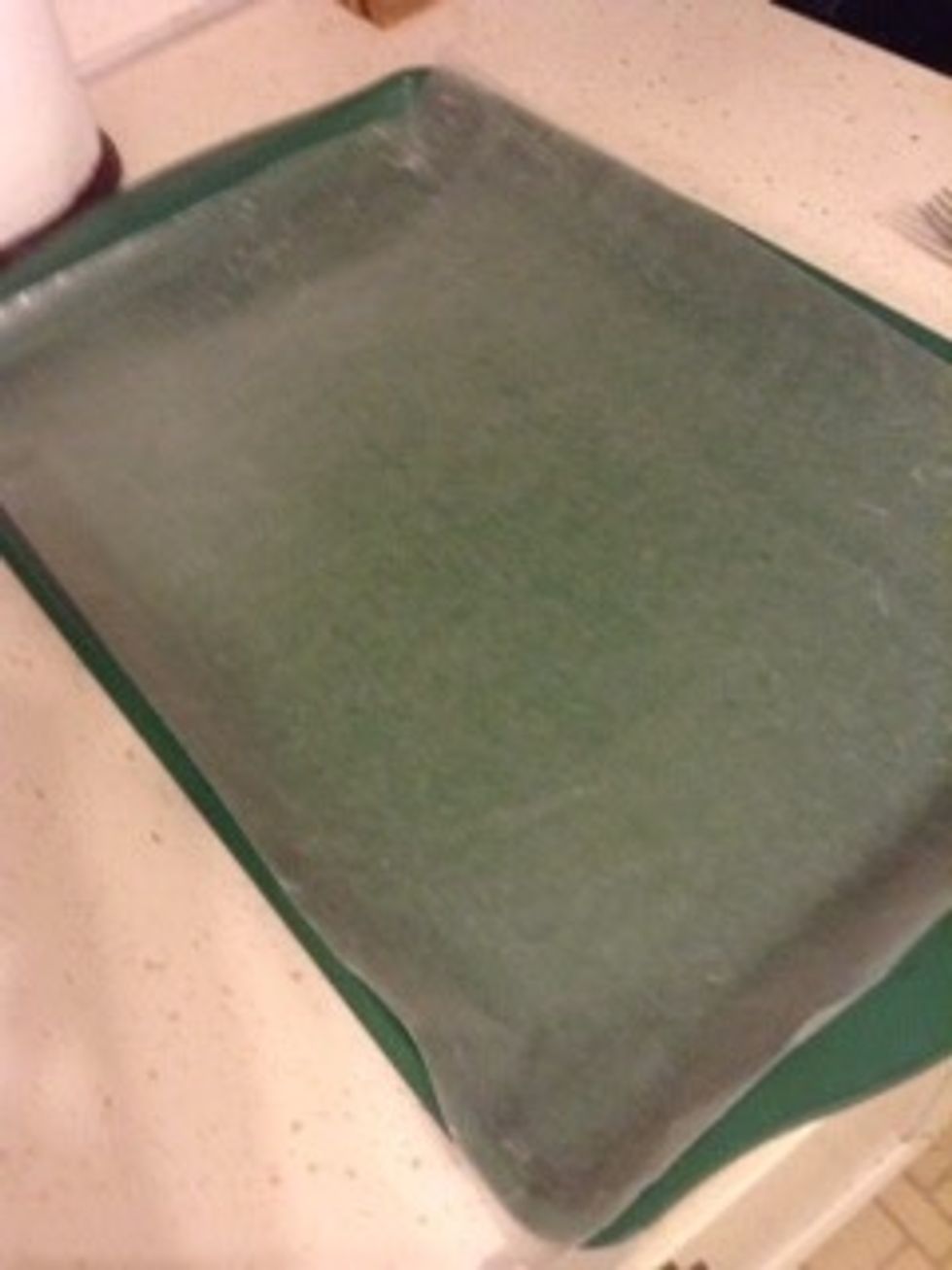 Cover the whole tray with a sheet of wax paper.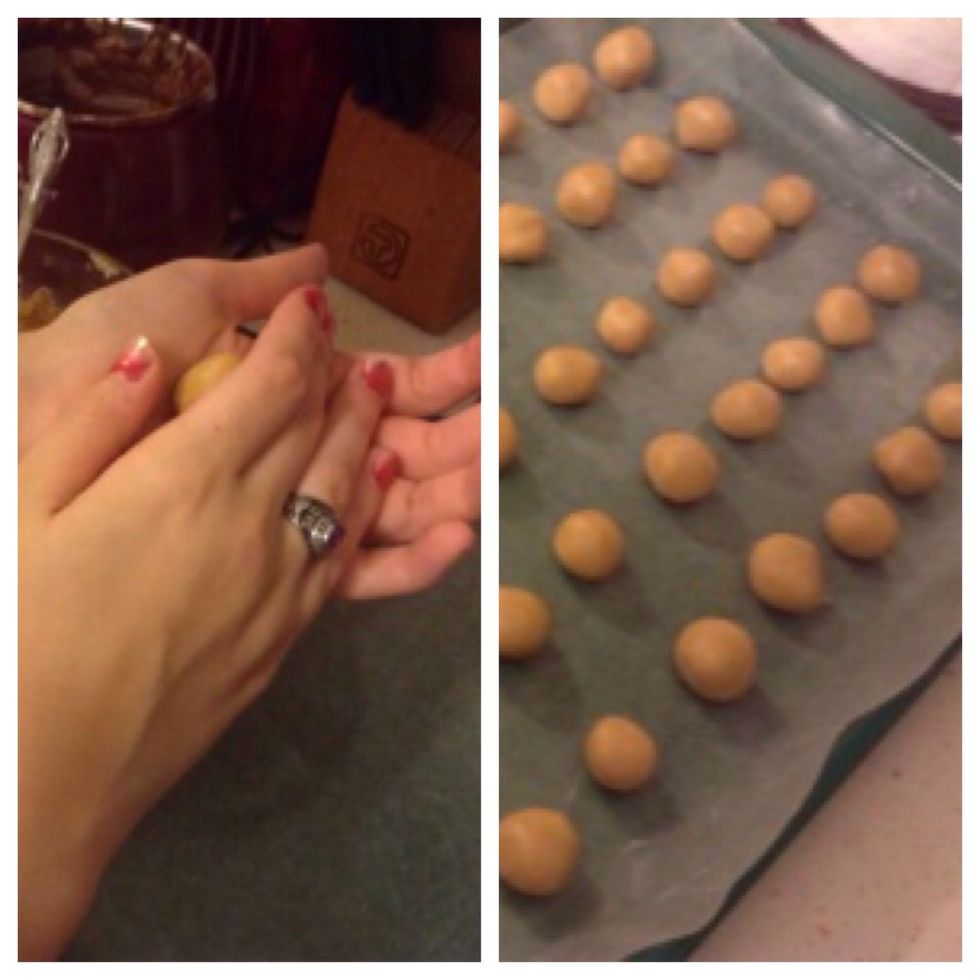 With your hands pull out small chunks of the peanut butter mix and roll them into quarter sized balls and then place them on the wax paper.
Plug in the melting pot.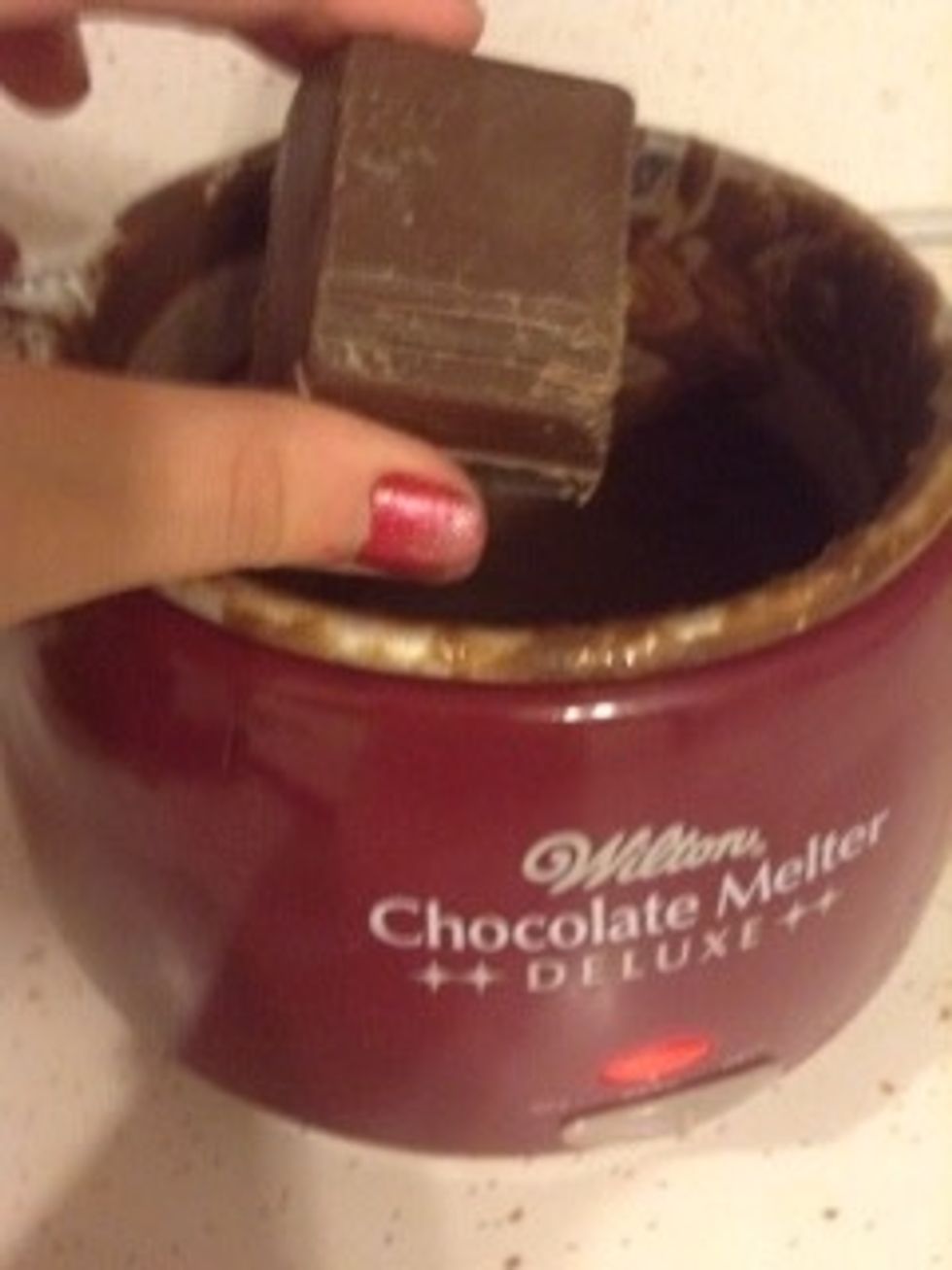 Break off a chunk or two of the almond bark and put it in the melting pot. (You might need to add more as you go on, depending on how much you need.)
The chocolate bark should be one consistency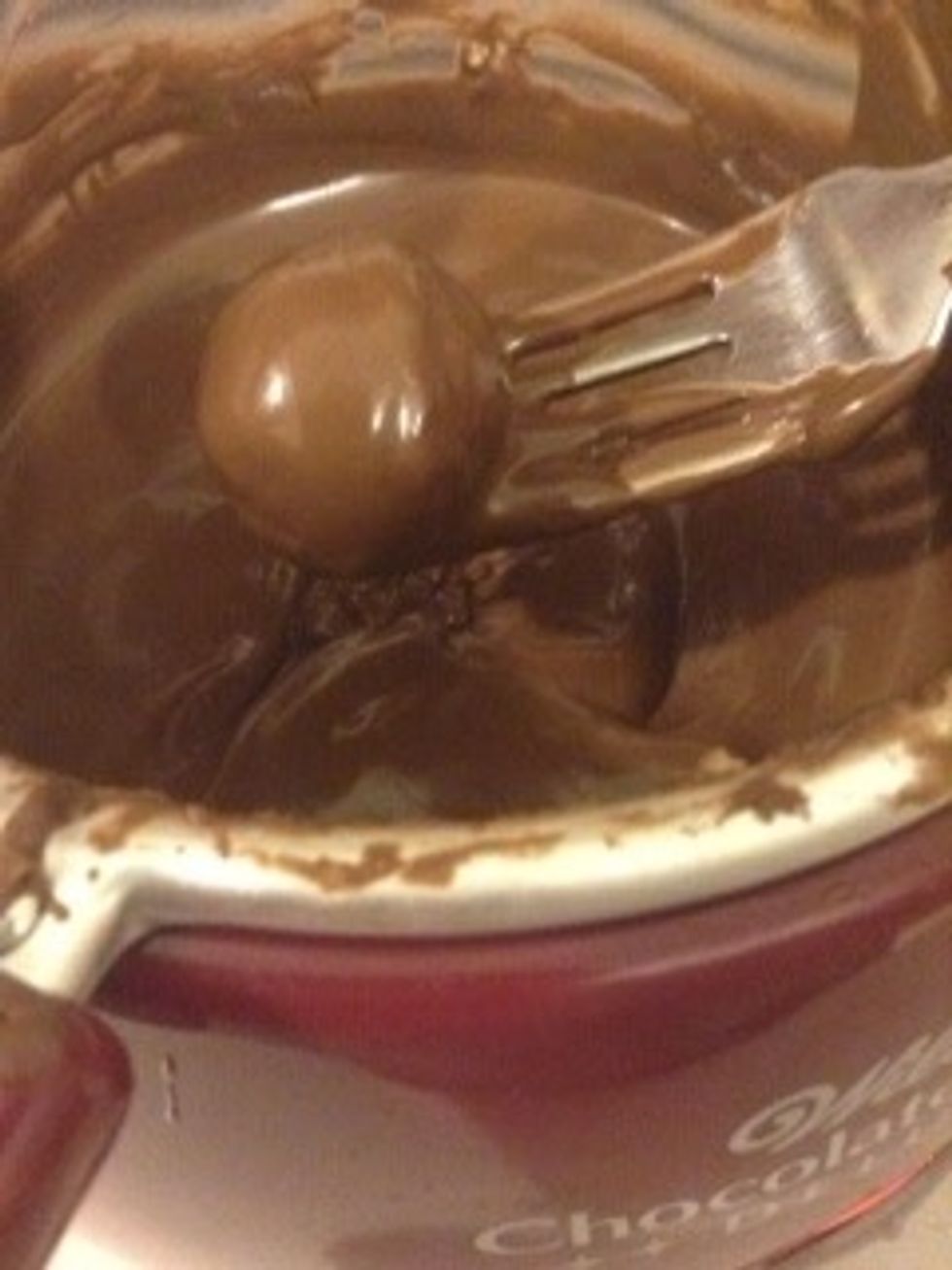 Drop a peanut butter ball into the melted chocolate and roll it around with the fork until the ball is completely covered.
Remove the ball, place it back on the wax paper and repeat until all are covered.
Once the chocolate has dried place them in the container of your choice and enjoy at any time!
Audience- hungry people
1/2c Peanut butter
3.0Tbsp Butter
1.0c Powdered sugar
1.0 Package of Plymouth pantry chocolate almond bark
Working sink
Mixing bowl
1/2 cup measure
Tablespoon
Spoon
Tray
Wax paper
Melting pot
Fork
Closed lid container