How to make 💗bubblegum bread🍞
This bubblegum bread is so YUMMY!! It reminds me of when I was younger and would chew gum and cake at the same time. Anyone else do that!?!...Okay, maybe I'm the only one...hahaha. Hope you enjoy!!
270
This is the key ingredient. You can find a pack of two .125 fl oz bottles at Hobby Lobby.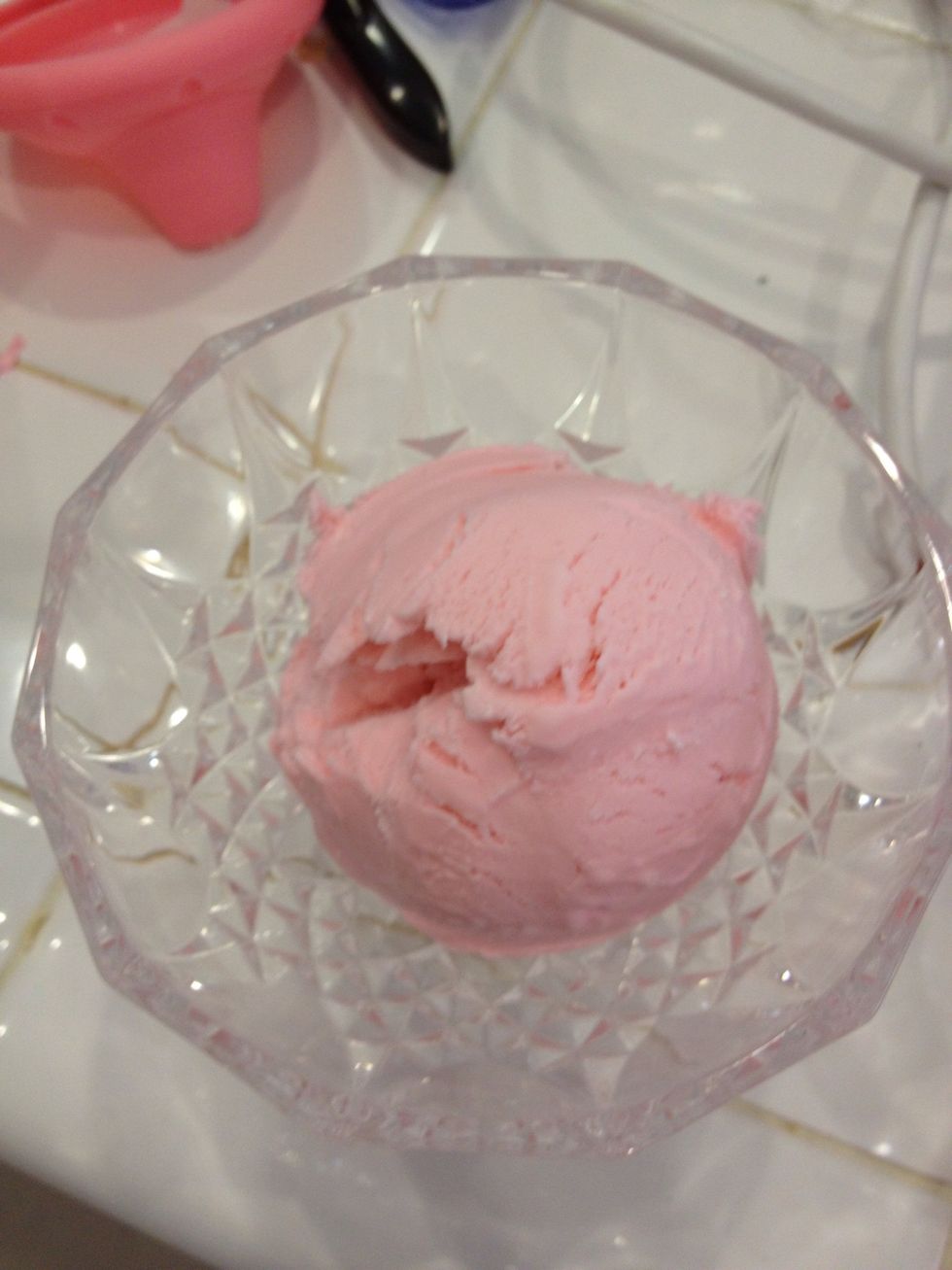 I first used the bubble gum flavoring in homemade ice cream. It is SO good!! I'll have to do a guide on that soon 😉 So with a bottle left over, I wanted to try something different. Why not bread!?!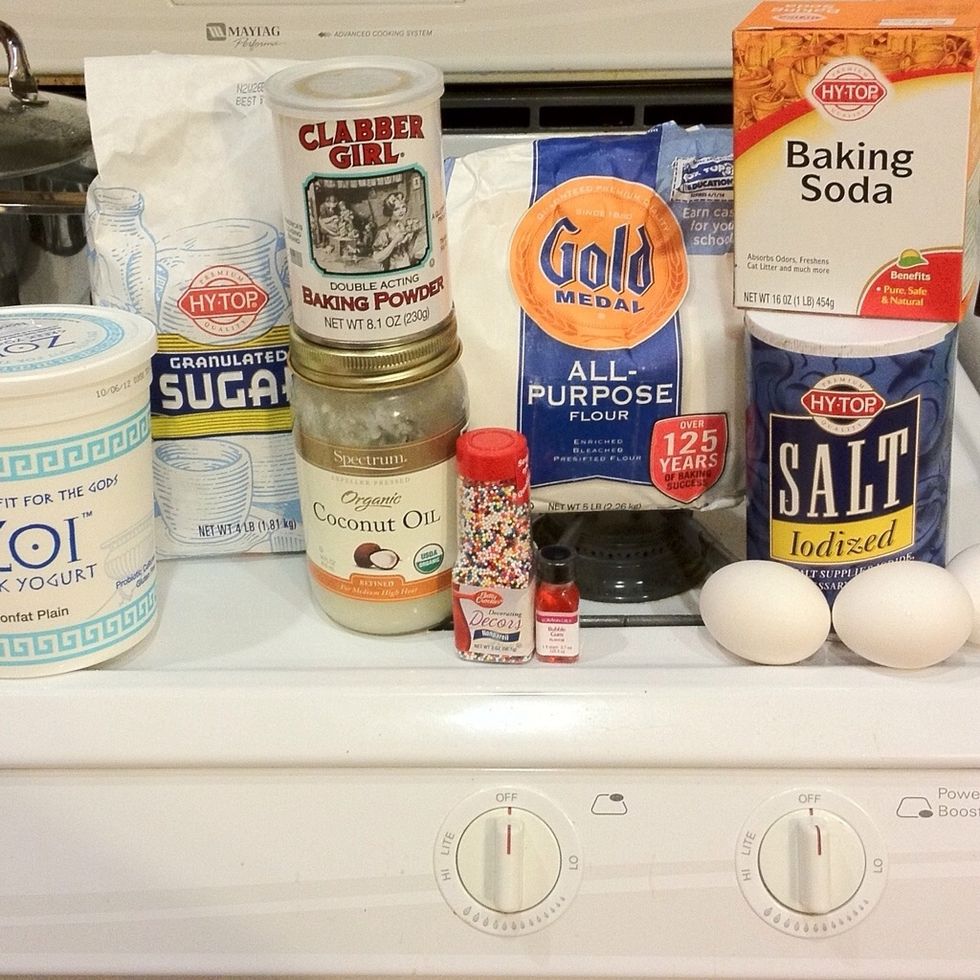 Gather ingredients 😊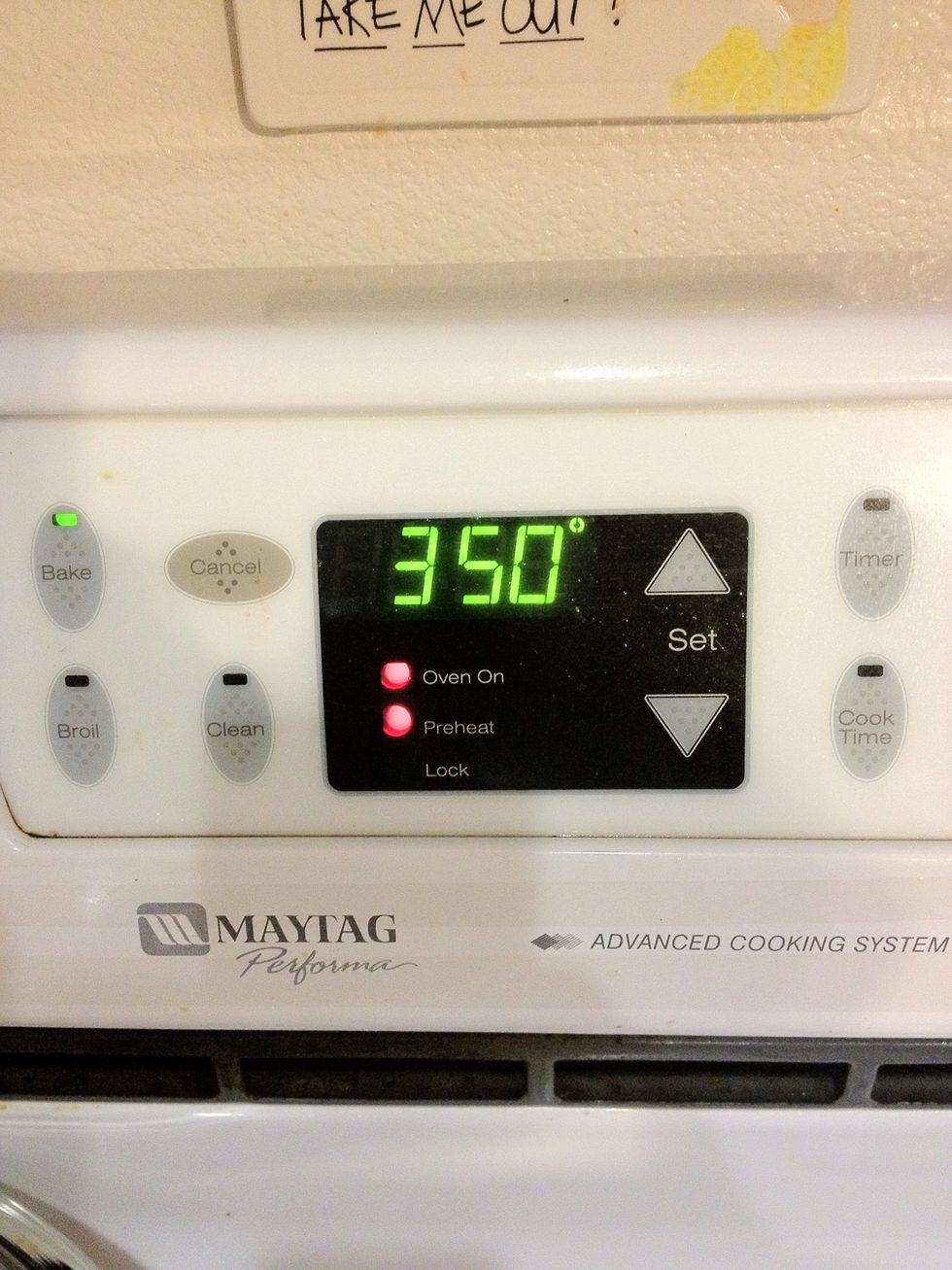 Preheat oven to 350 degrees.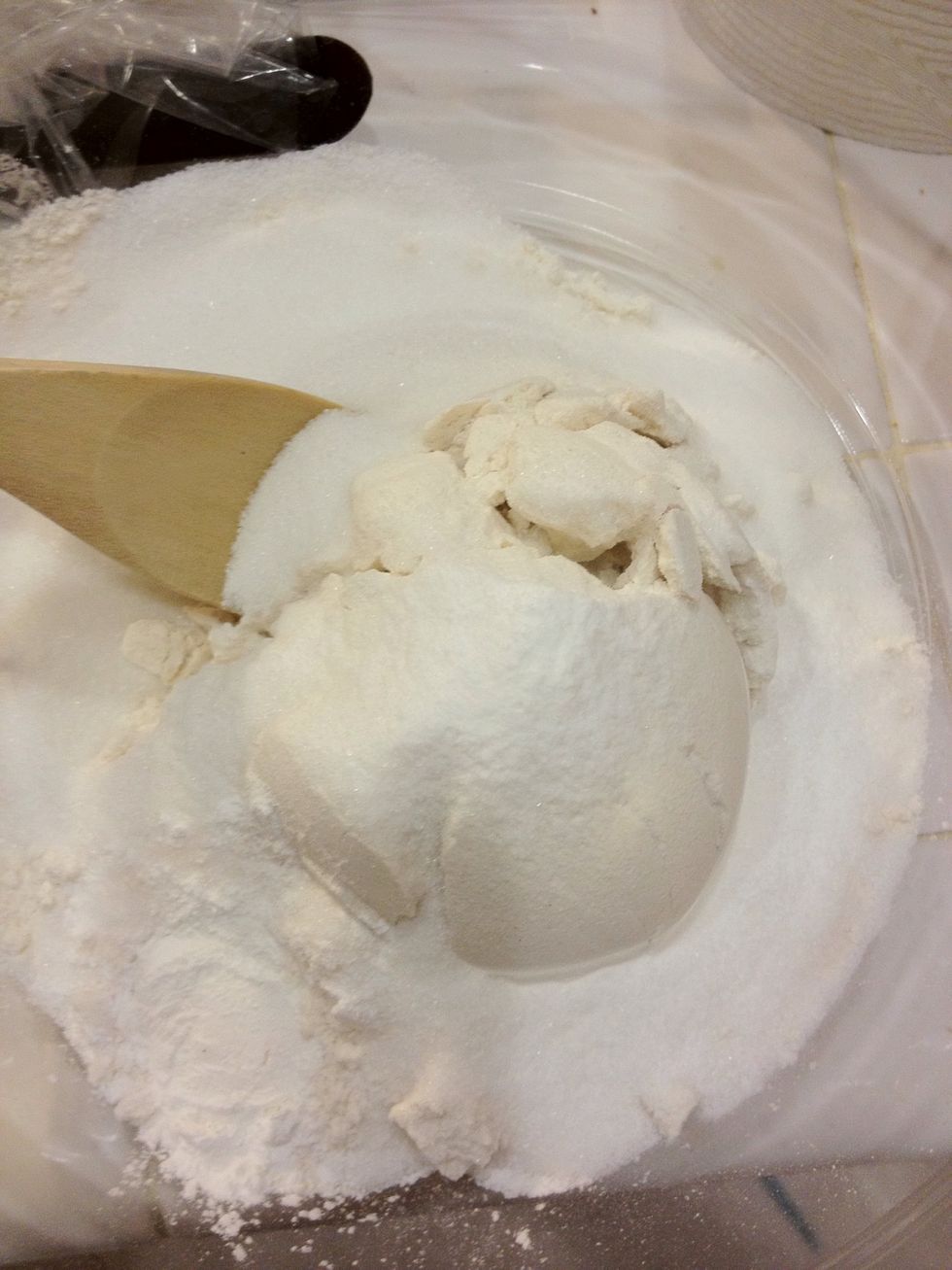 In a large bowl, combine the dry ingredients. Set aside.
Melt the coconut oil in the microwave for about 10 seconds. Stir and cook for another 5-10 seconds if needed.
In another bowl, whisk together the egg, egg whites, yogurt, coconut oil and bubble gum flavor.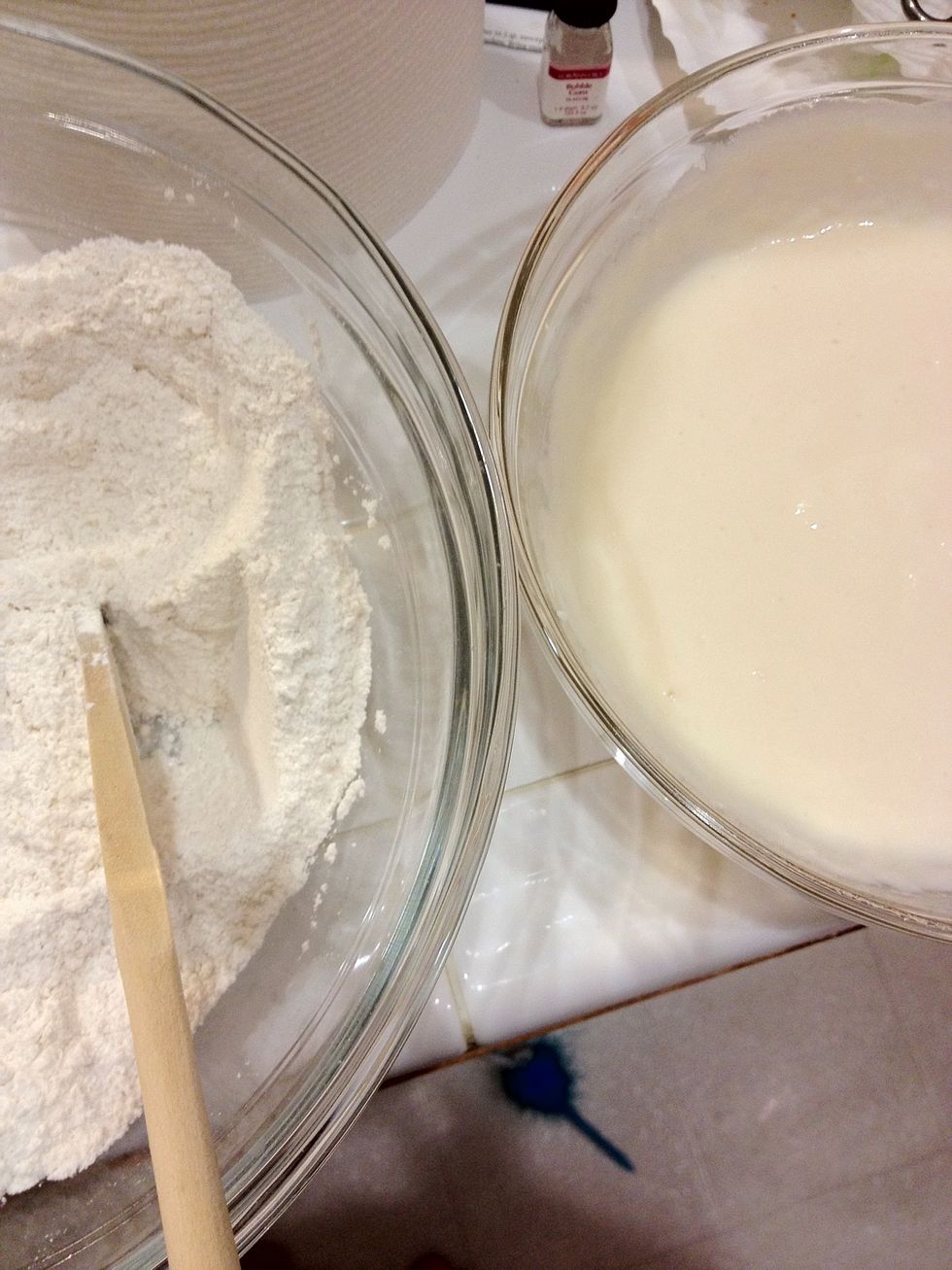 Here is what your dry and wet ingredients should look like combined in their separate bowls.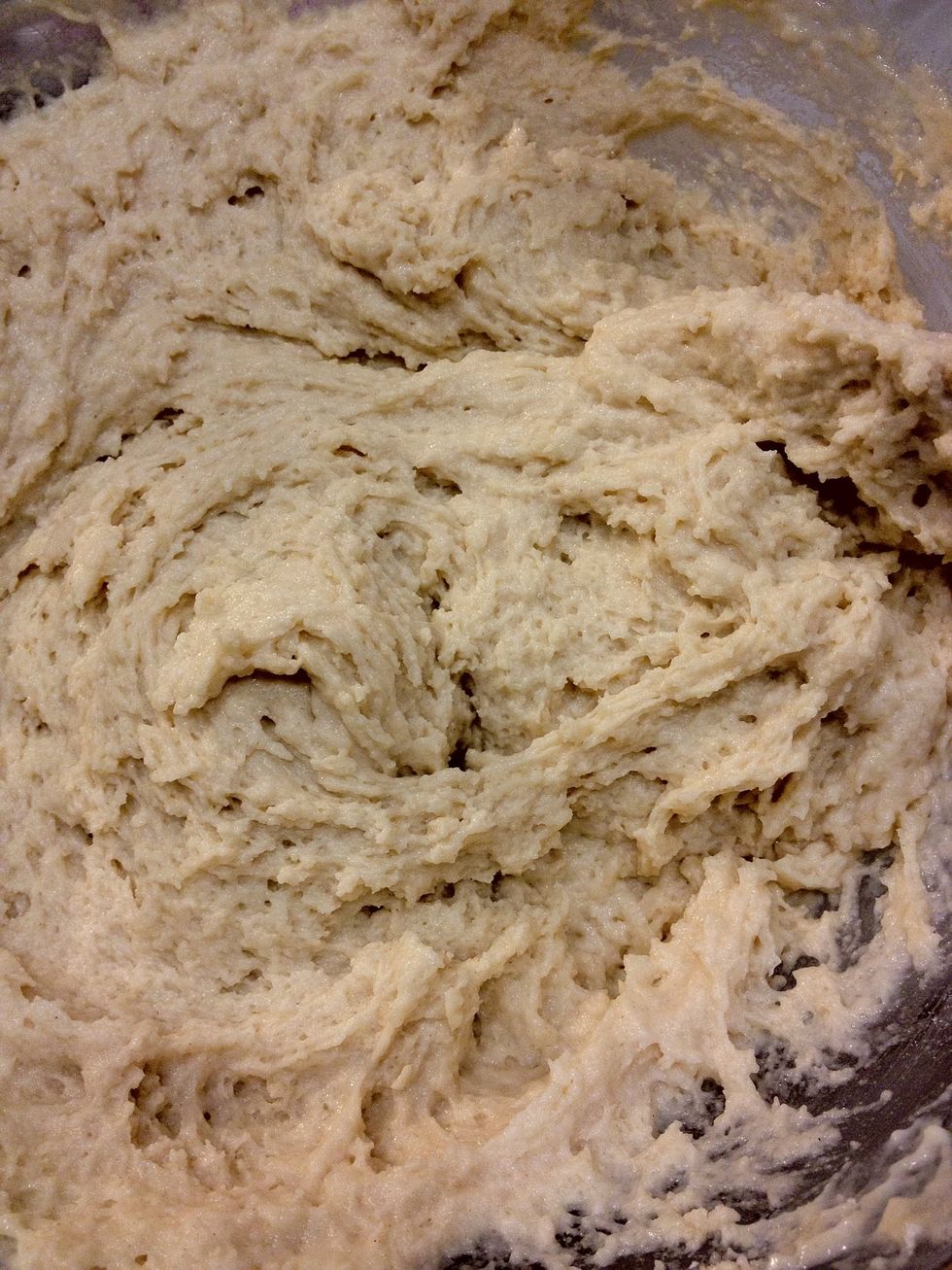 Add wet ingredients to dry ingredients and stir just until moistened.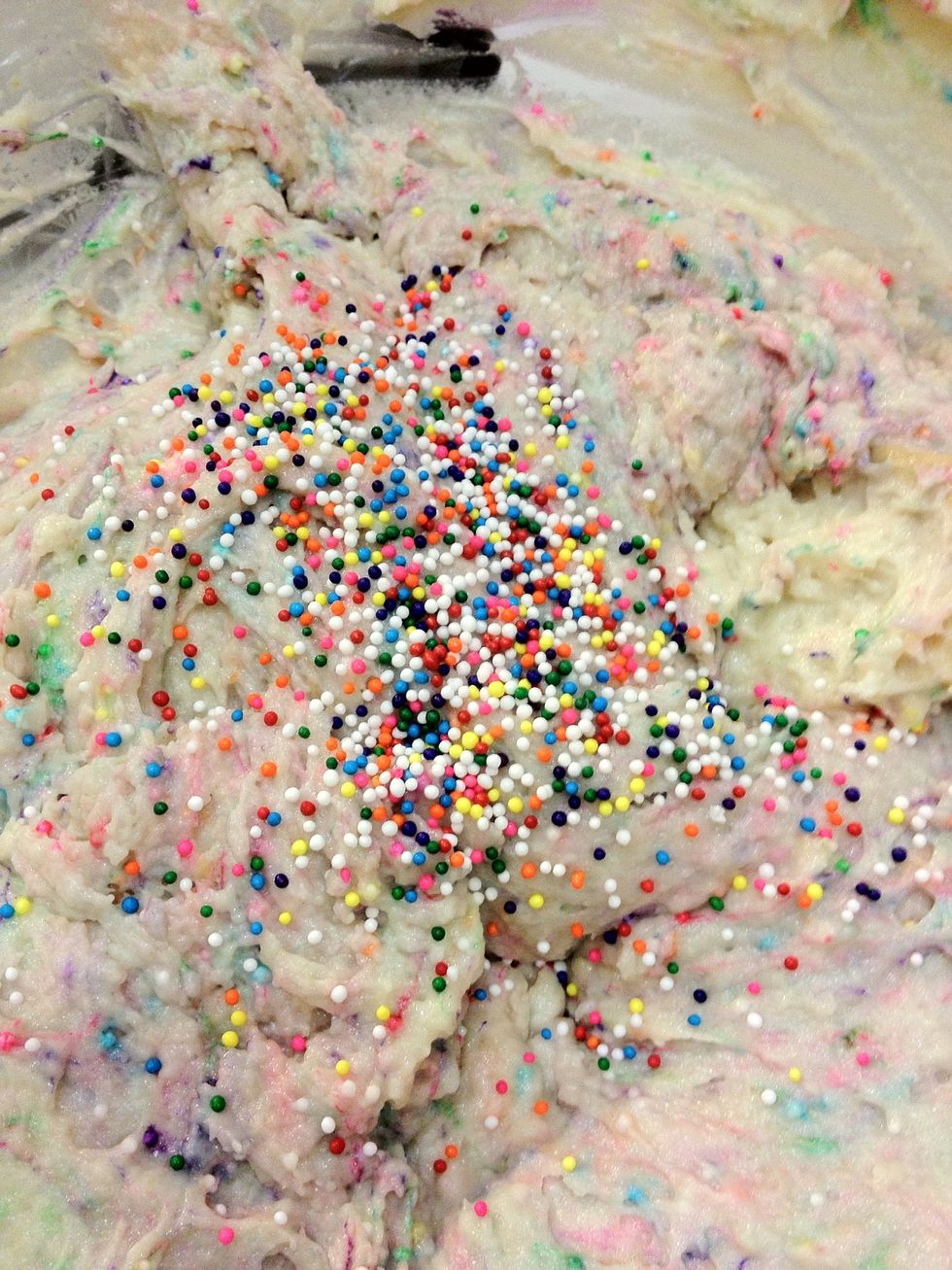 Fold in the pretty rainbow sprinkles (little tiny gumballs). 😉 You can add more or less than the 1/8 cup.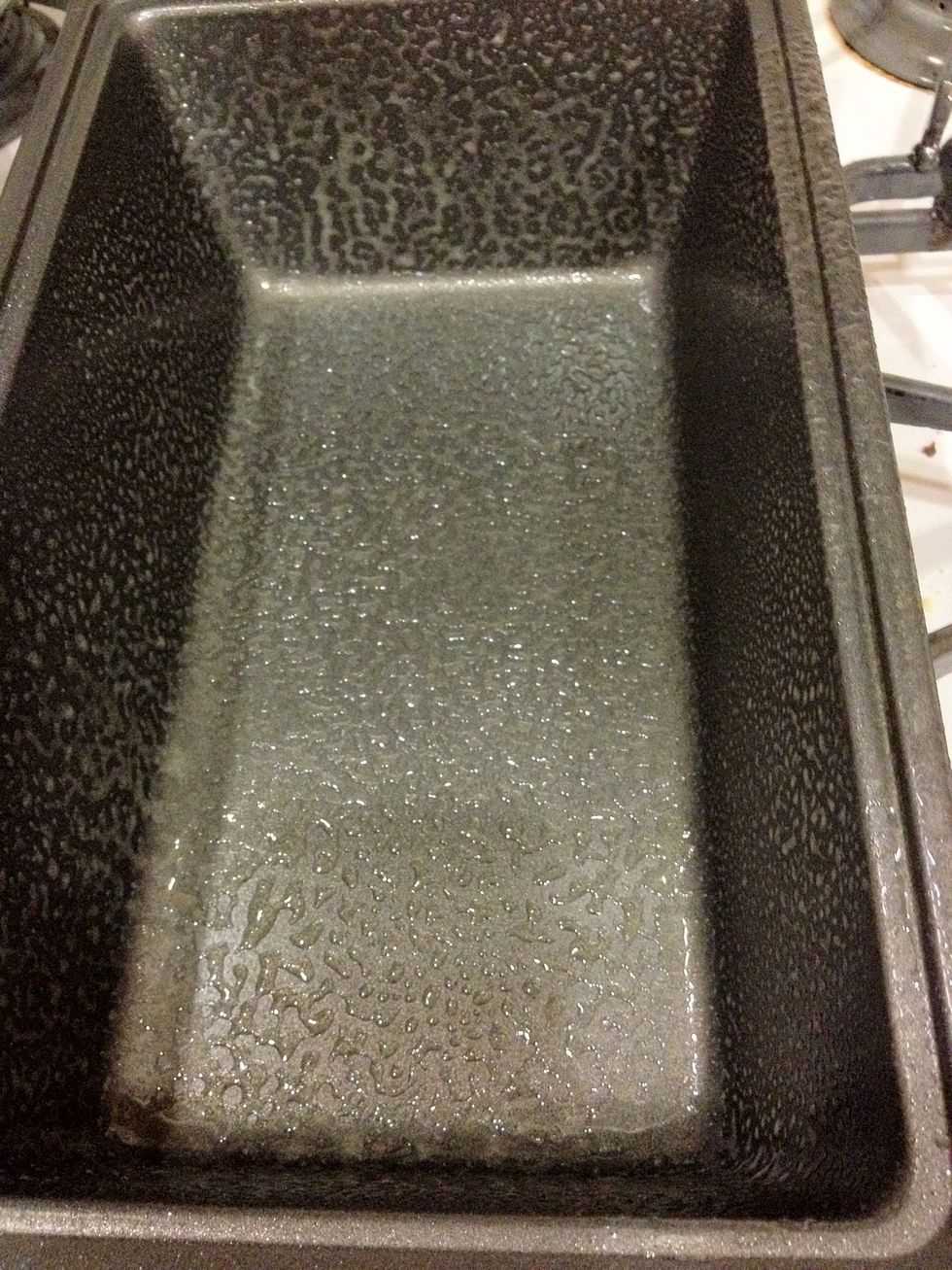 Coat a loaf pan with nonstick cooking spray (I used a 9 1/4 x 5 1/4 x 2 3/4" loaf pan).
Transfer batter to coated loaf pan.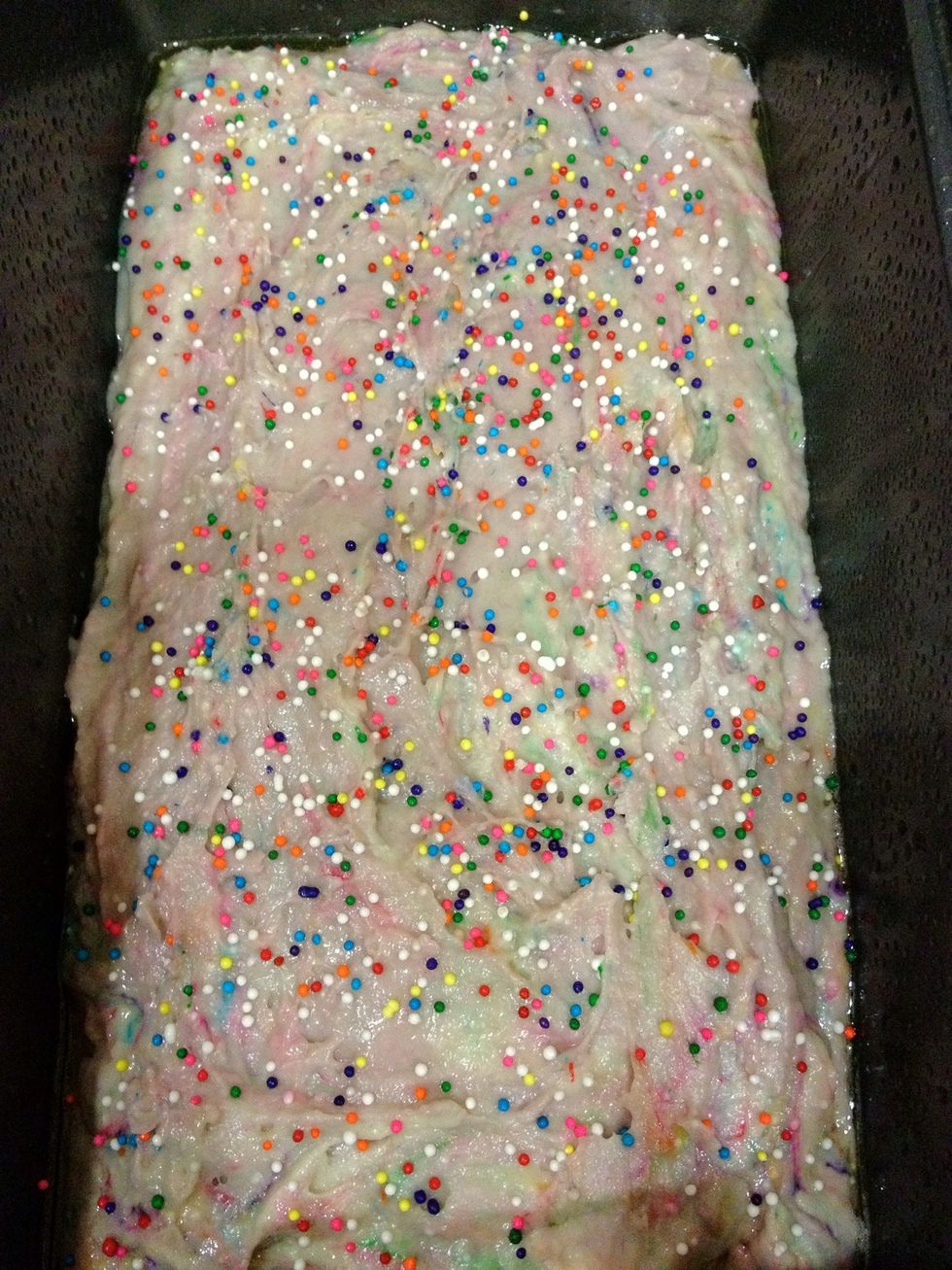 Add a few more sprinkles on top if you like 😉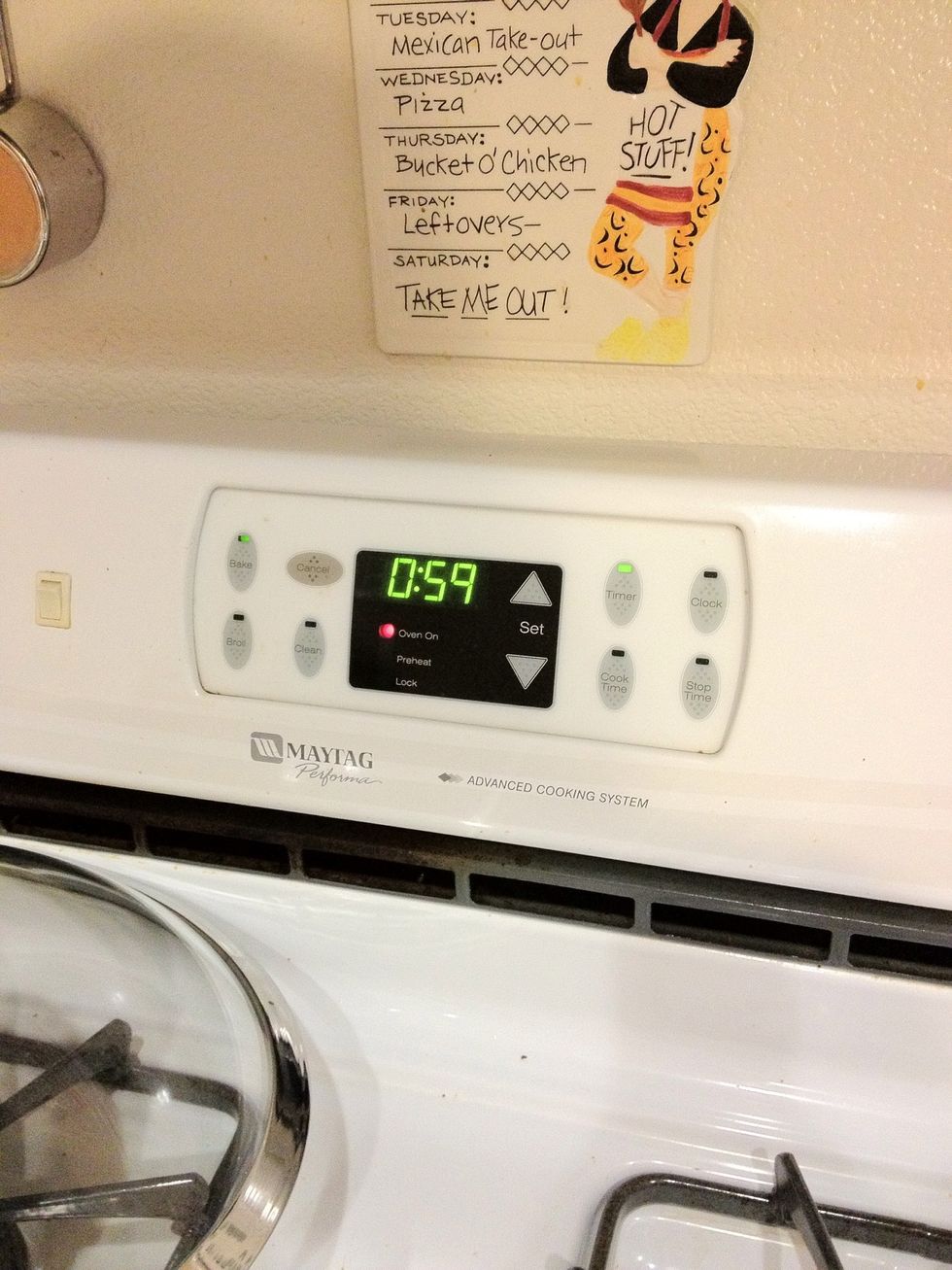 Bake for about 60 minutes. Enjoy the amazing bubble gum aroma while it's baking!!😍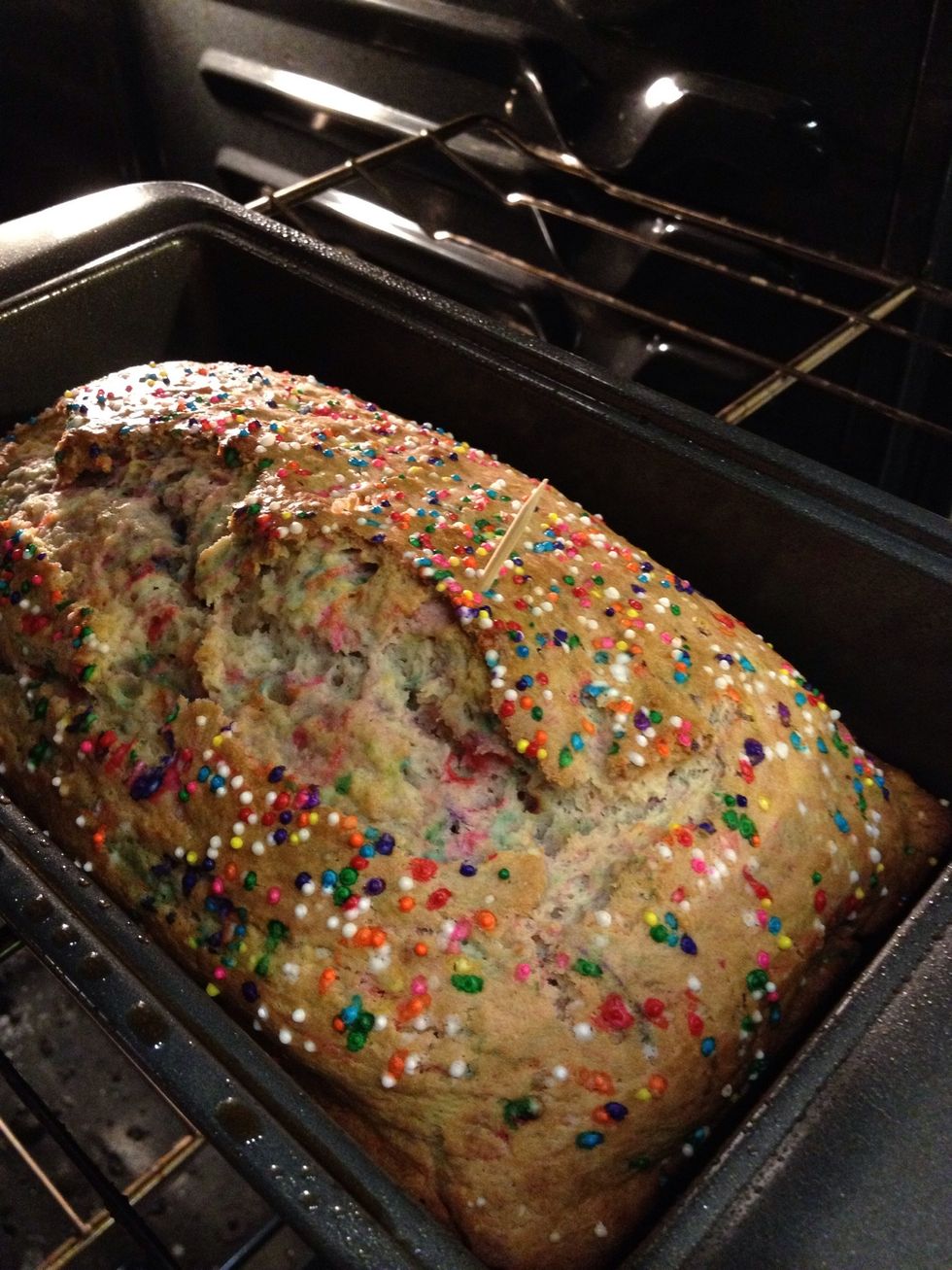 With 10 minutes left, I checked on the bread and it looked done. I double checked by inserting a toothpick near the center. It came out clean, so I took the bread out of the oven.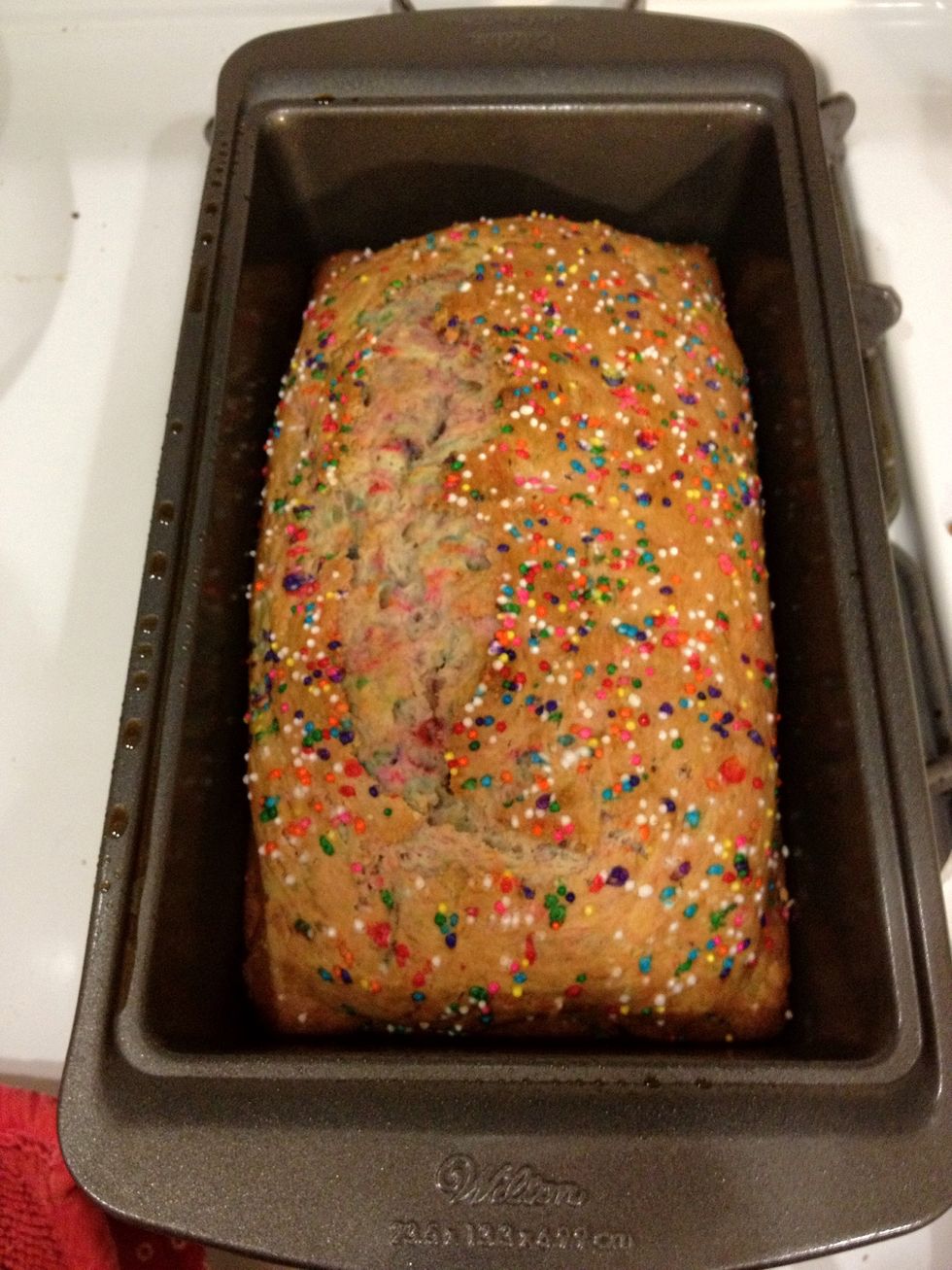 Let cool for about 10 minutes.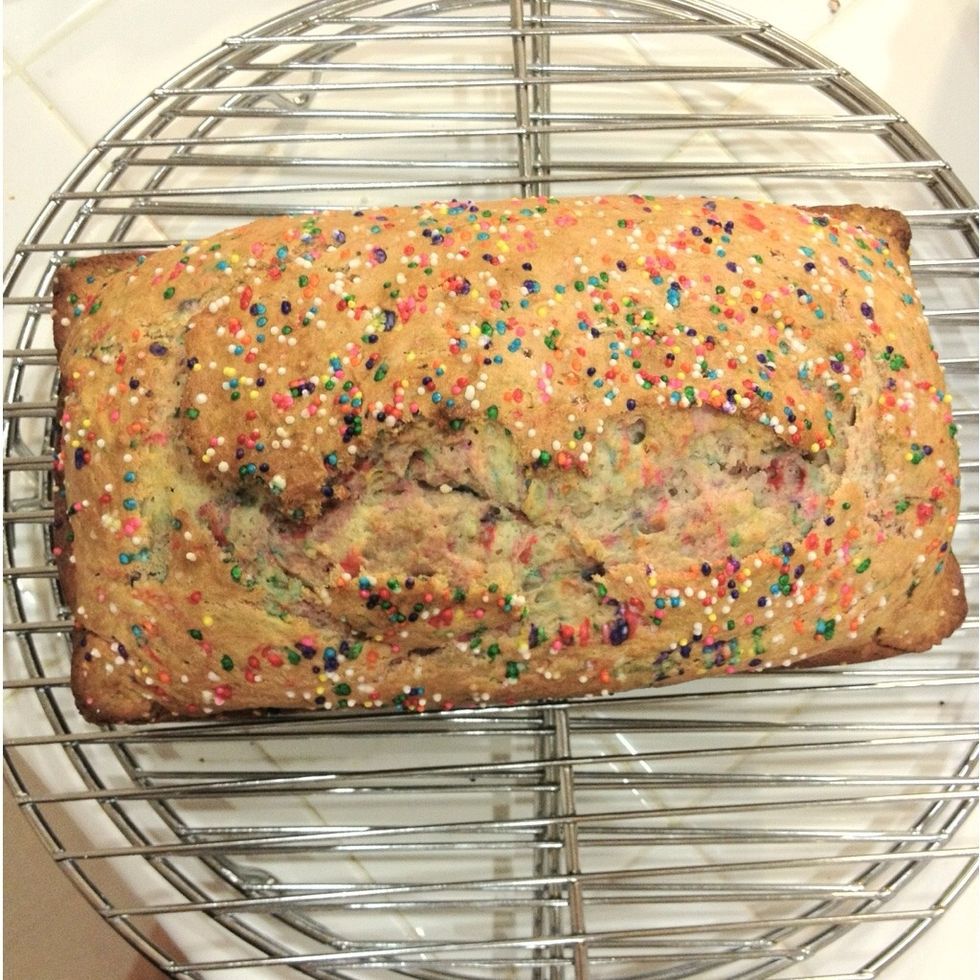 Remove loaf from pan and place on a wire rack to cool completely.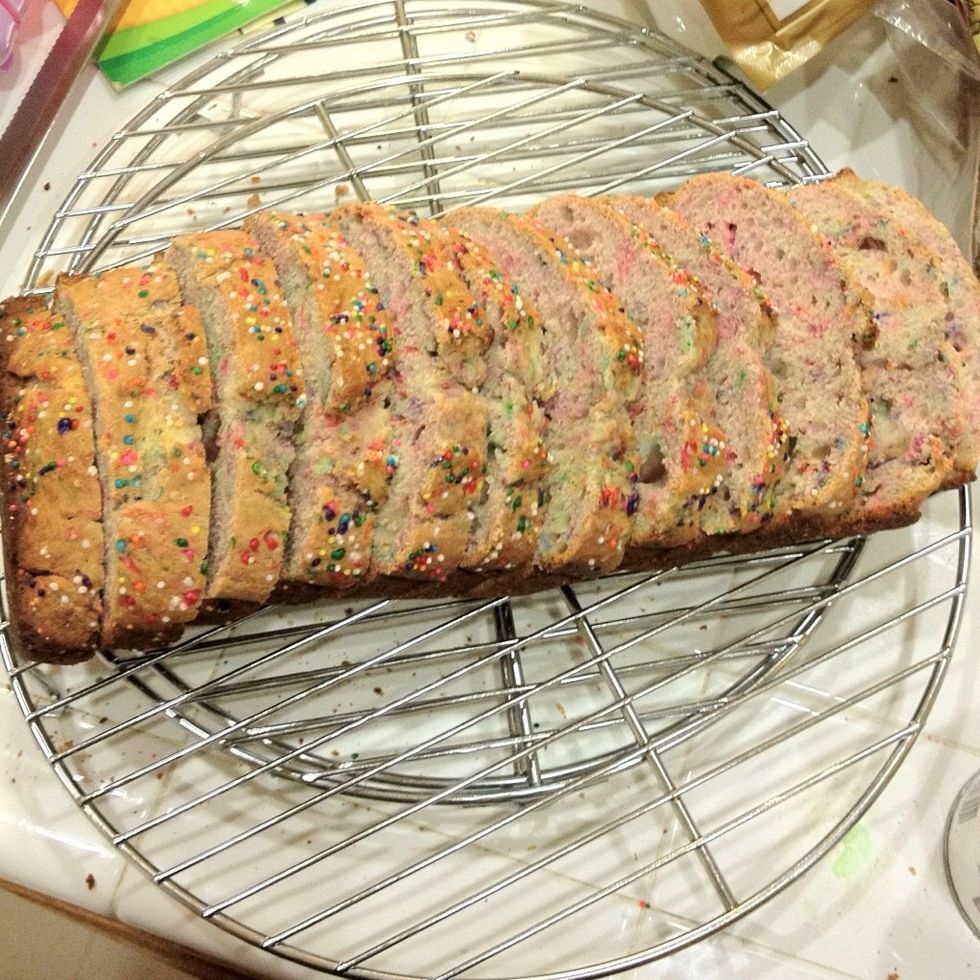 Cut into 12 slices.
Enjoy!! It's such a yummy taste and smell!! 😍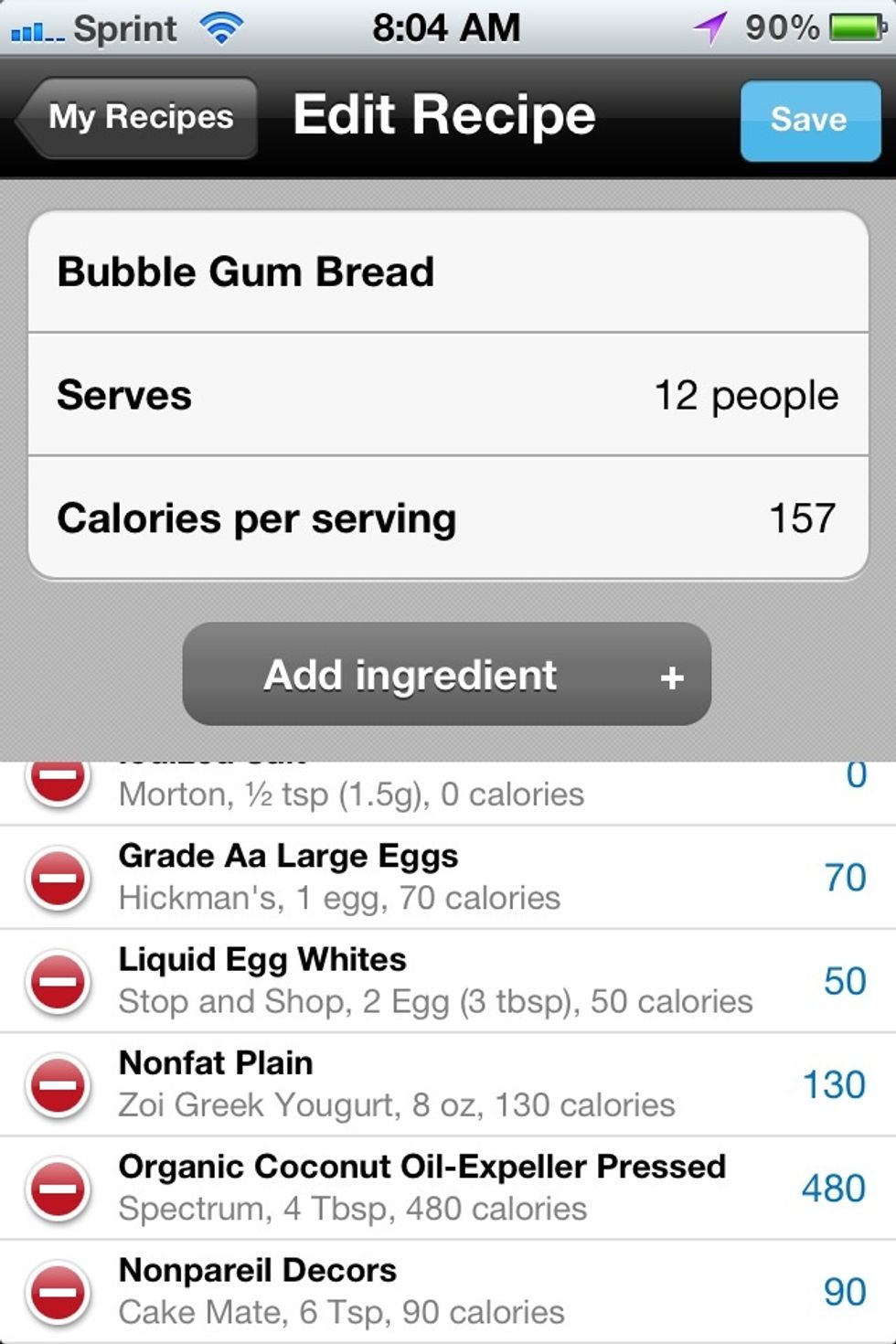 Nutrition info (per slice): calories- 157, fat- 5g, cholesterol- 18.5mg, sodium- 275mg, potassium- 12mg, carbs- 24.5g, dietary fiber- 0.58g, sugars- 10.5g, protein- 4g, calcium- 4.5%, iron- 3.8%
3/4c flour
1/2 sugar
1.0tsp baking powder
1/2tsp baking soda
1/2tsp salt
1.0 egg
2.0 egg whites
1.0c non fat Greek yogurt
1/4c coconut oil
1.0 .125 fl oz bottle bubble gum flavor oil
1/8c nonpareil rainbow sprinkles
nonstick cooking spray
Aɳցⅈɛ ʗʊrraɳ
I'm a full time mommy of two wonderful kids ages 7?and 3?.\n?I love creating anything and everything?