Cooking time: 1 hr Serving: 6-8 cups Popular Asian Refreshment. Served chilled
22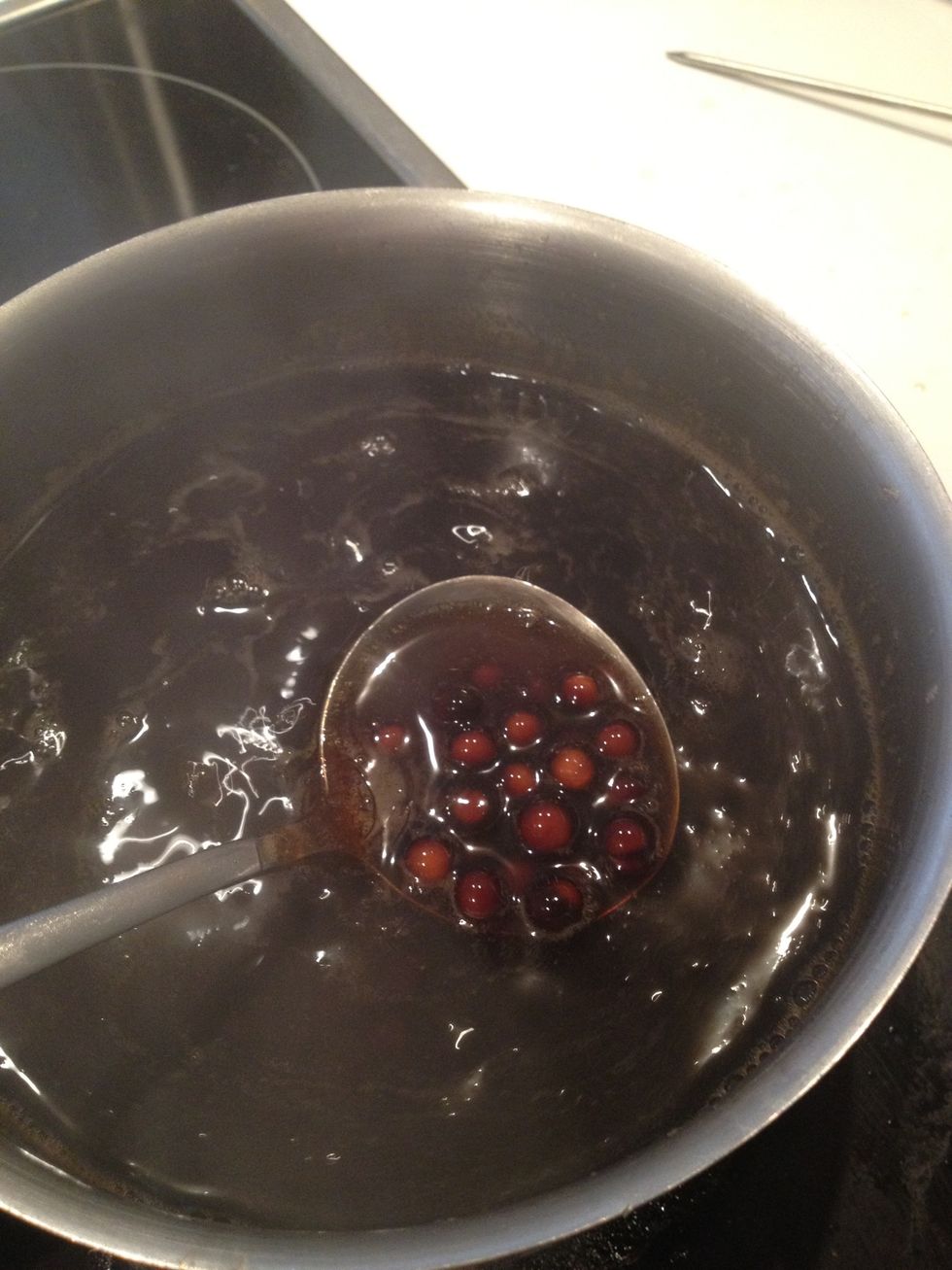 Bring 4 cups of water to boil. Add tapioca balls. Boil 15 min(high gas), stir if needed.. Rest (off the heat) for 15 min. Add brown sugar. Boil and rest for another set.( total cooking time~ 1 hr)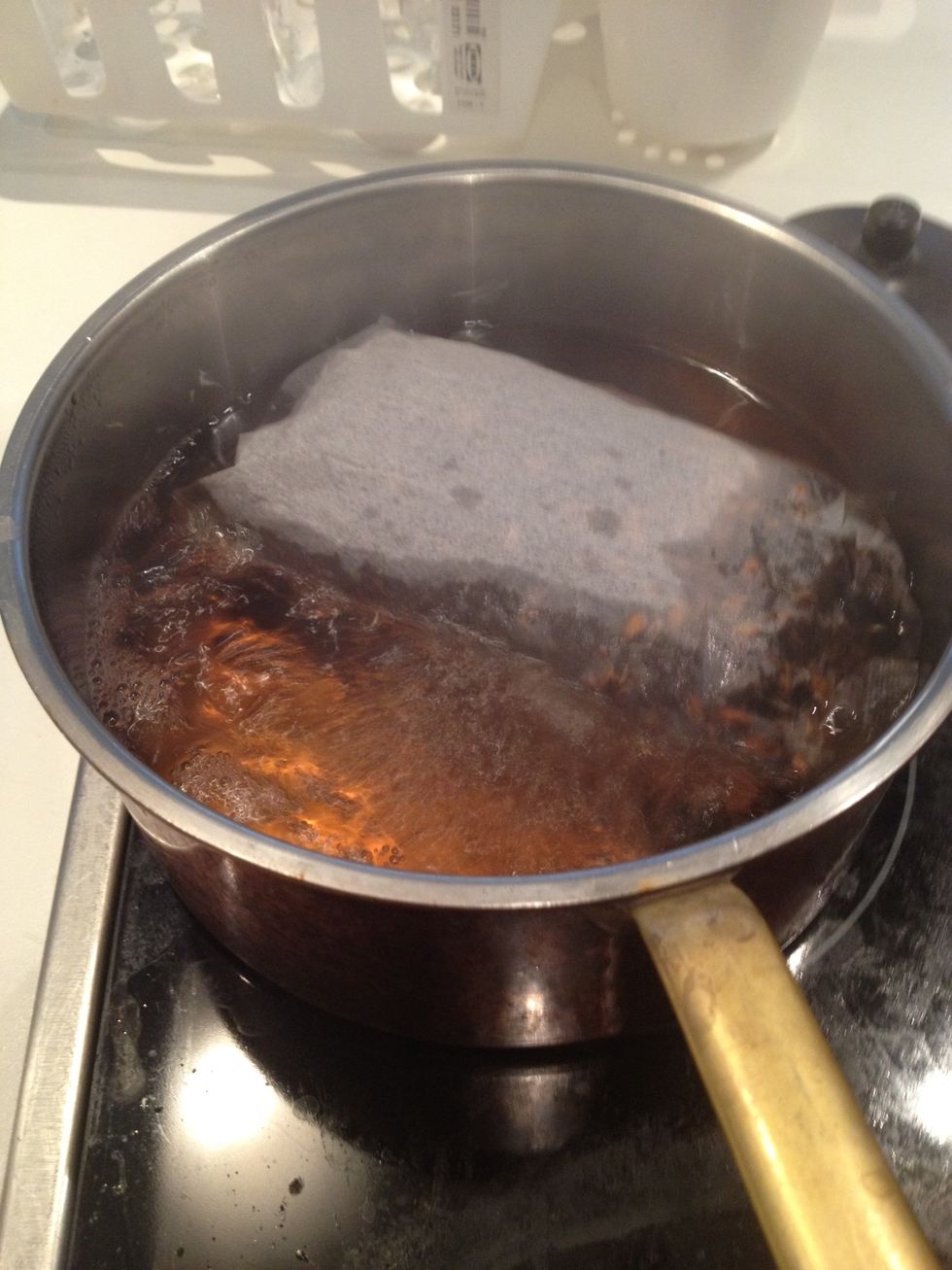 Bring 6 cups of water to boil. Add teapack ( around 50g) . Let it boil for 5 min.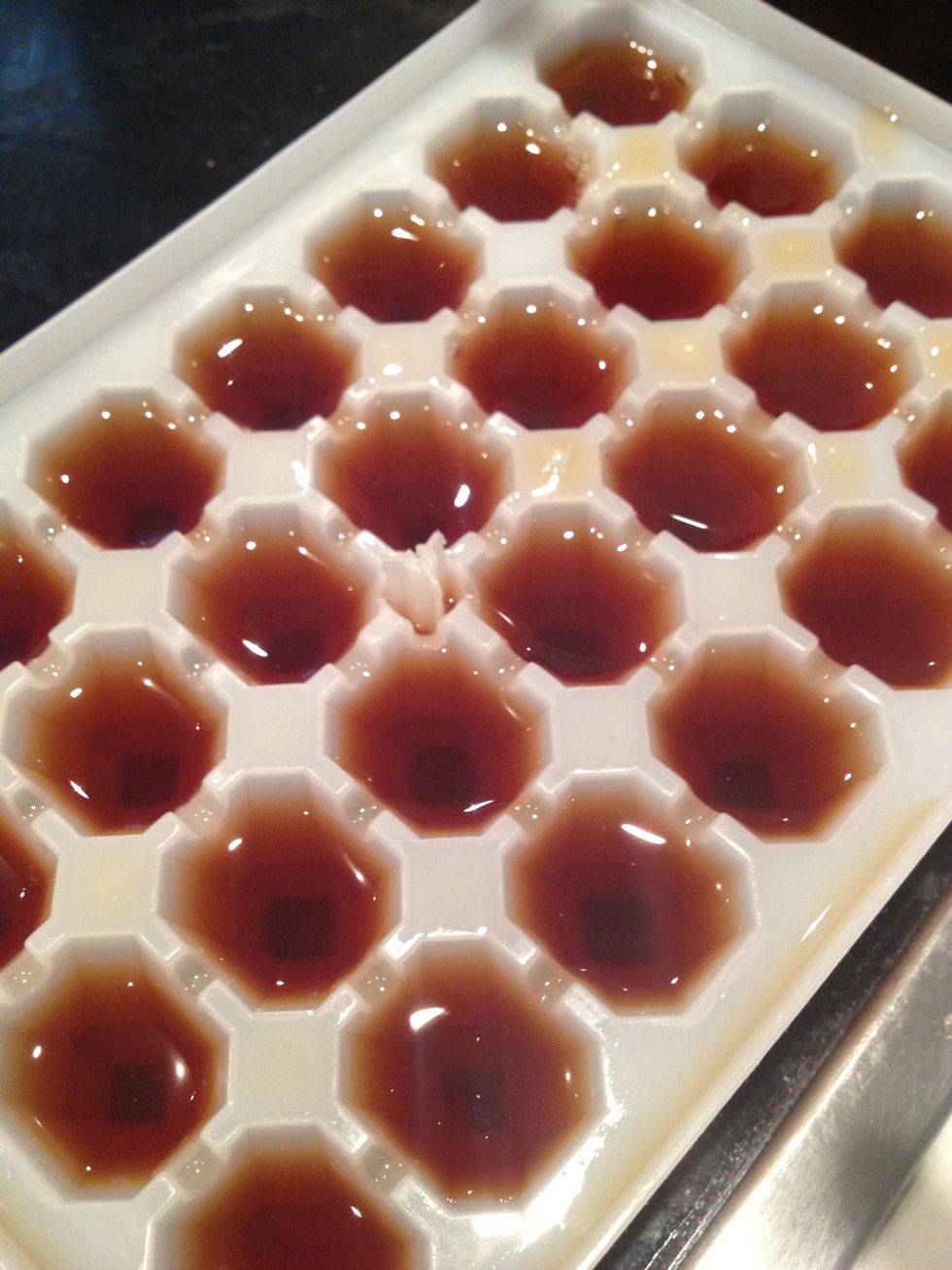 Take some to make ice.
Assemble. (Boiled tapioca balls, tea, ice), add sugar syrup to taste. Leftover bubble need to reserve in a freezer right after it cools down, but recommend to consume within a few days after making.
1.0c Giant tapioca ball
30.0g Taiwanese red tea
10.0c Water
3/4c Brown sugar
Sugar syrup to taste