A great side dish or even main course with a nice piece of bread. Really easy and really tasty. Feel free to use a crisp pear instead of an apple if that's more your thing.
15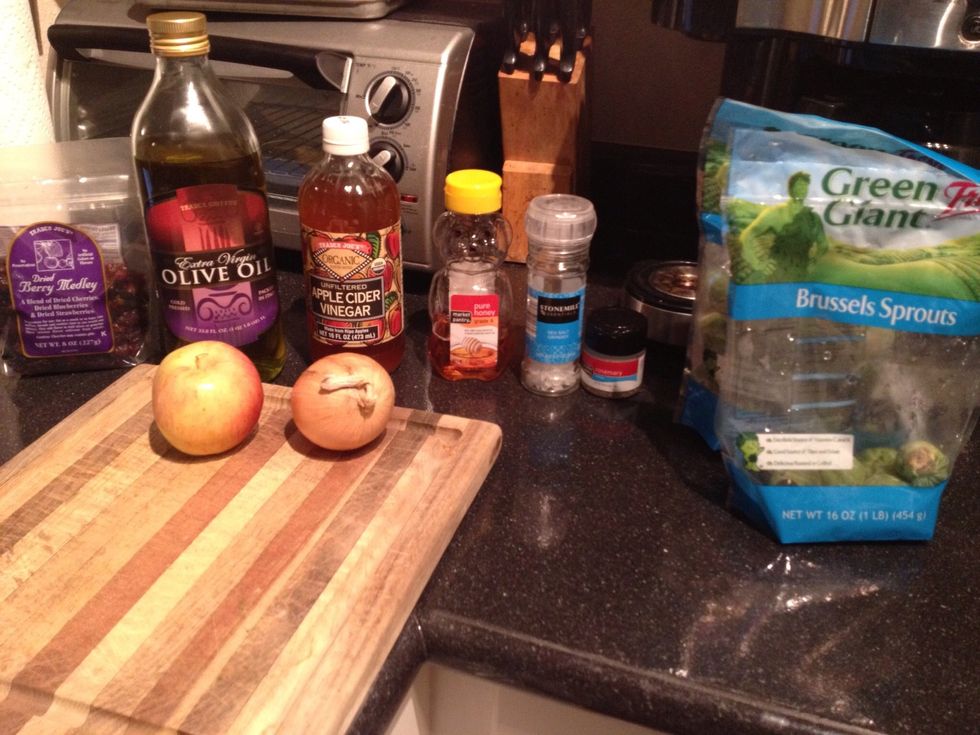 Here are the supplies, feel free to add some dried berries, nuts (eg. almonds, walnuts, pecans...). Also you can use orange juice, sherry vinegar, or champagne vinegar instead of the apple cider one
First peel and finely dice your apple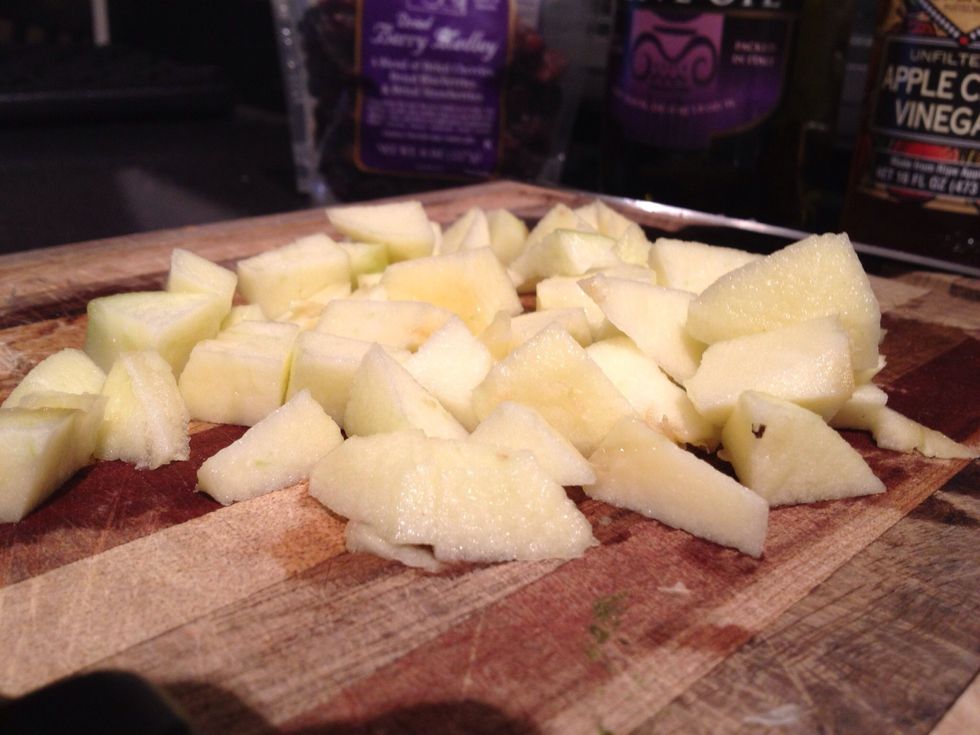 Like so
Put your oil (or butter) into a skillet with a pinch of salt and saute the onions until they start to turn slightly brown (about 4 minutes on medium heat).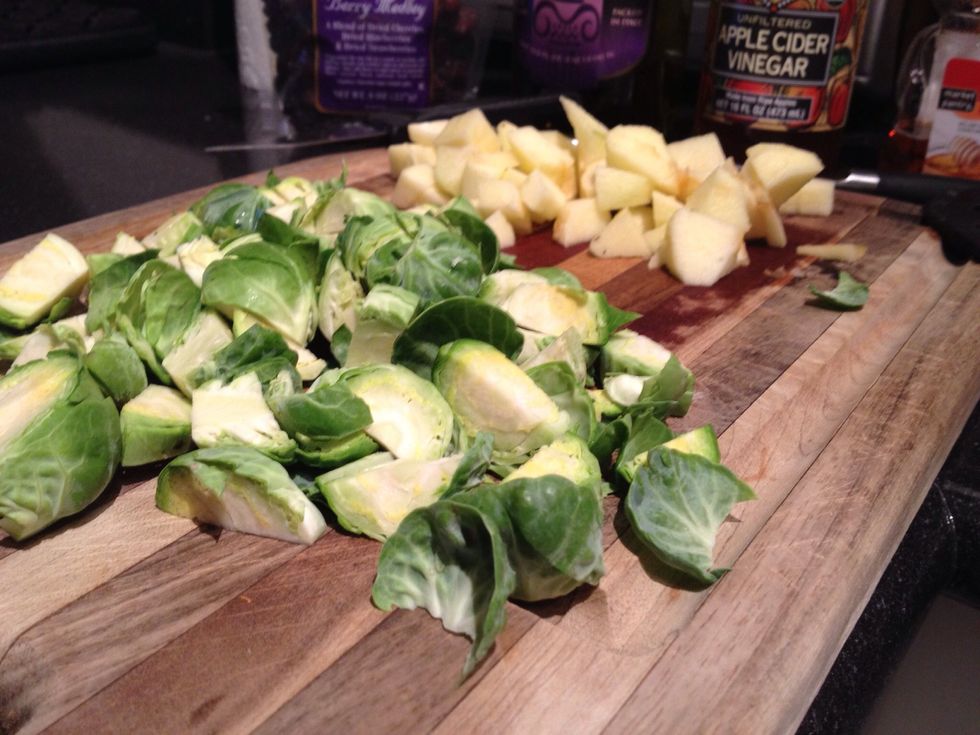 Chop up your Brussels sprouts into about 1/4 inch slices.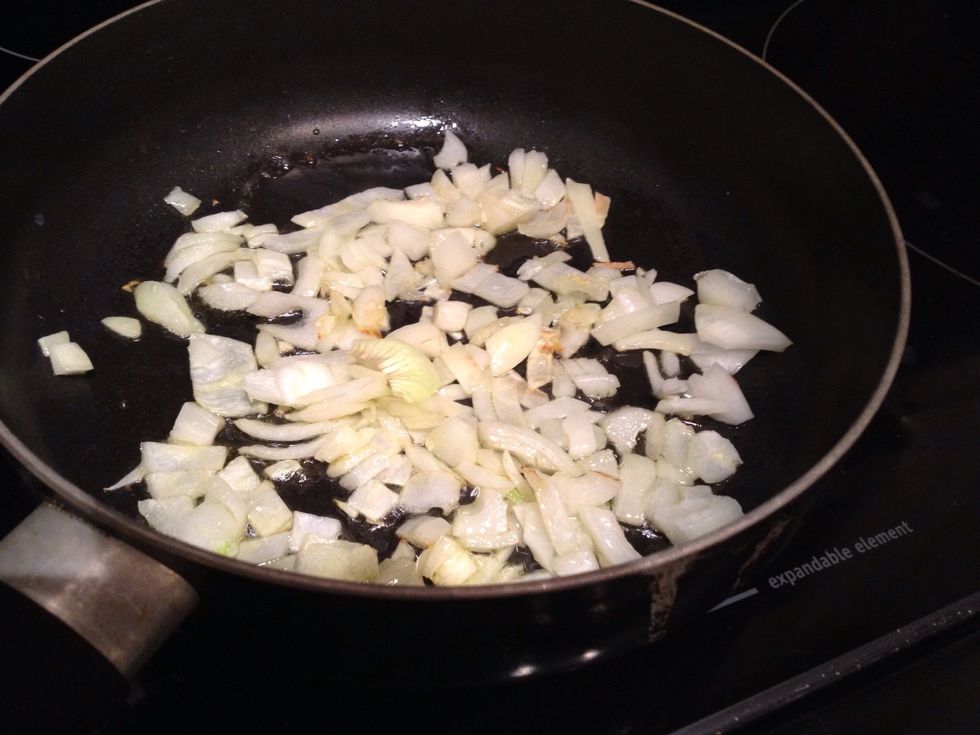 These are just starting to brown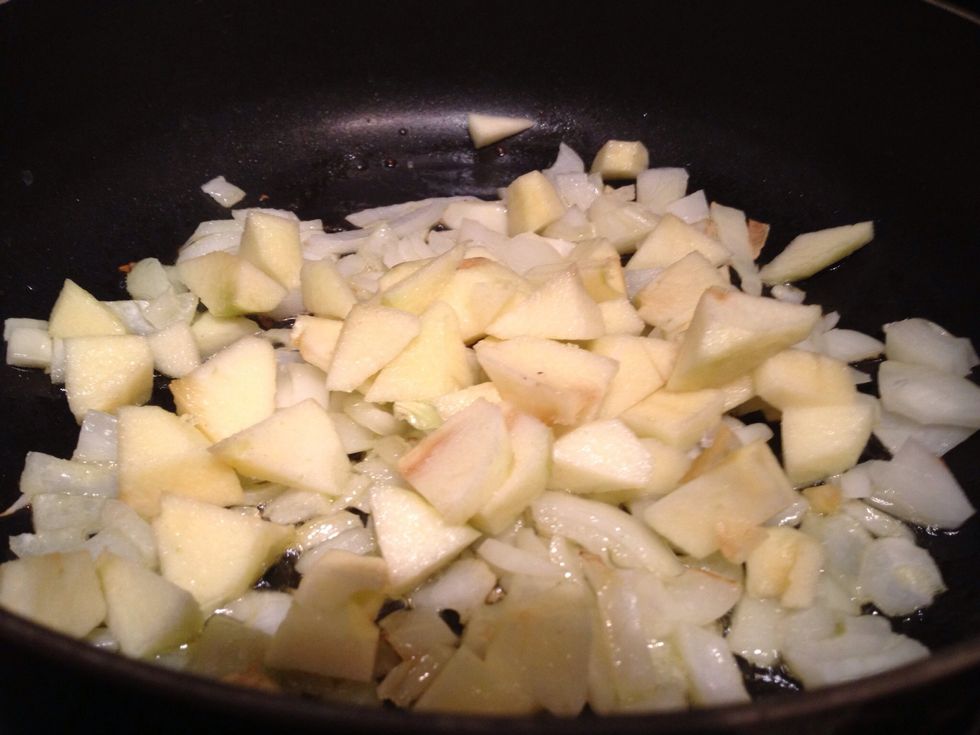 Add your apple and another pinch of salt. Turn up the heat and cook for 2 minutes or until the apple starts to turn brown, stirring occaisionally.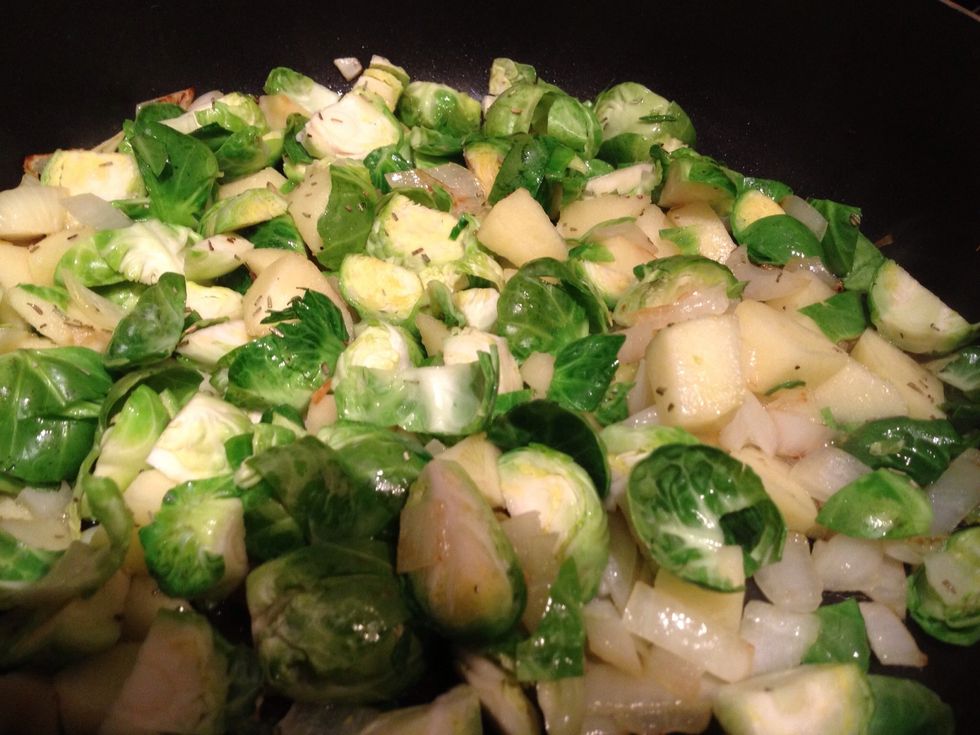 Add the Brussels sprouts with another pinch of salt and cook until the leaves are wilted and browning.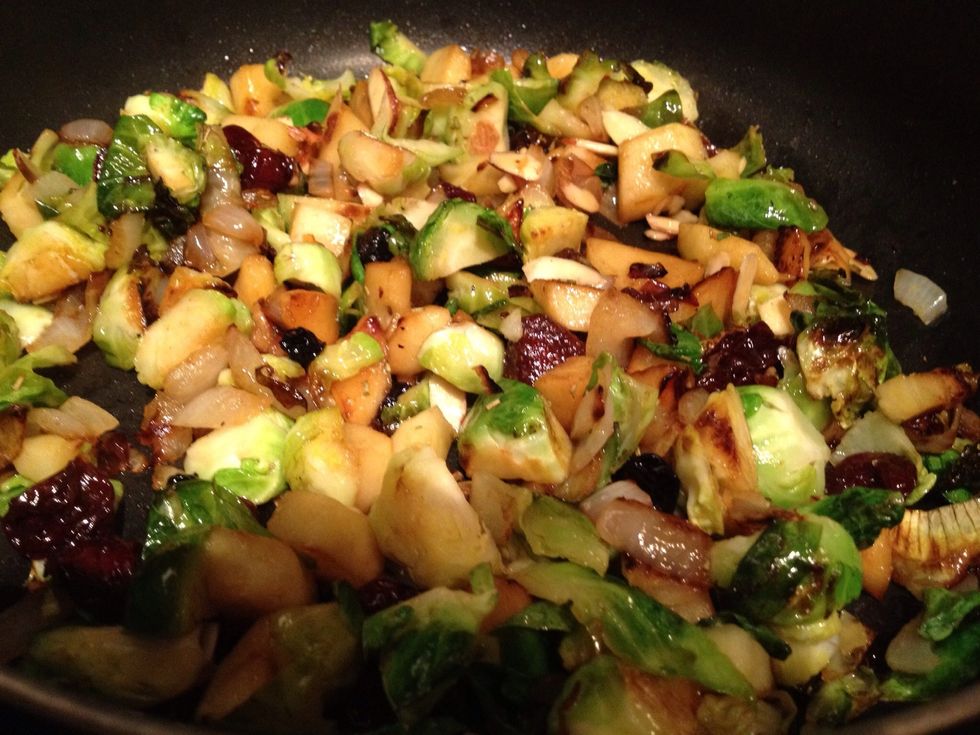 After about 5 min, add the honey, vinegar, rosemary, sage...and whatever else you want to add (I added dried berries and almonds). Add a big pinch of salt. Mix this all together and cook 5 min more.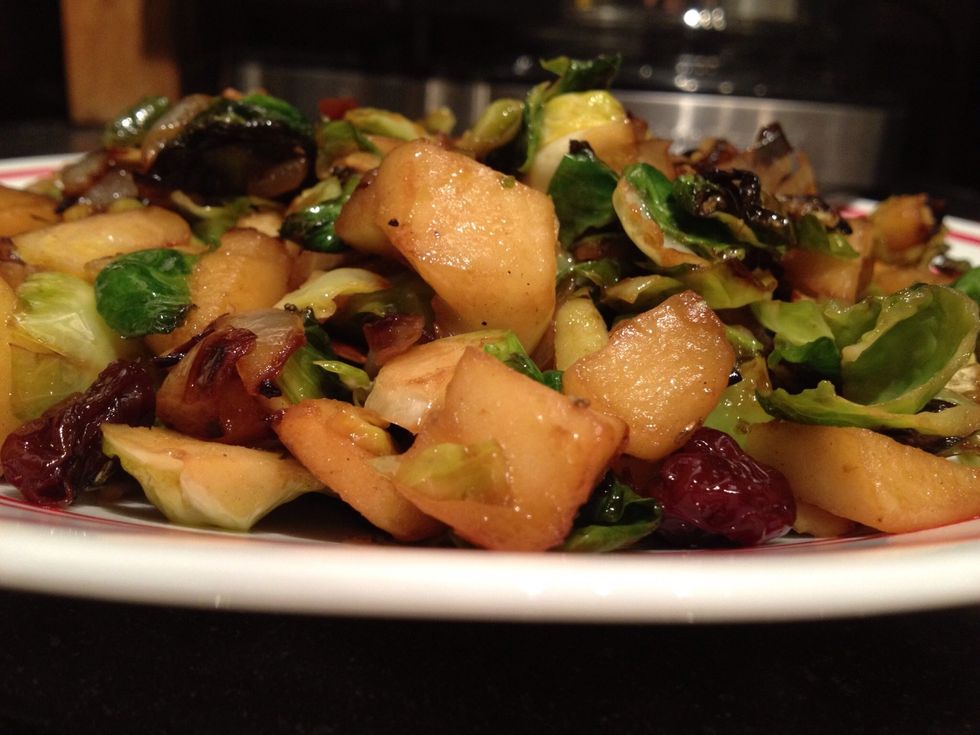 Taste it, you may want to add more salt, vinegar, or honey...depending on how you like it.
Done!
2.0c Chopped Brussels sprouts
1.0 Crisp apple (eg. Sweet lady, Fuji, honeycrisp...)
1.0Tbsp Apple cider vinegar
Salt to taste
1.0tsp Dried Rosemary (or fresh)
1.0tsp Dried Sage (or fresh)
1.0Tbsp Honey
3.0Tbsp Olive oil or butter
1.0 White onion
Washington, District of Columbia