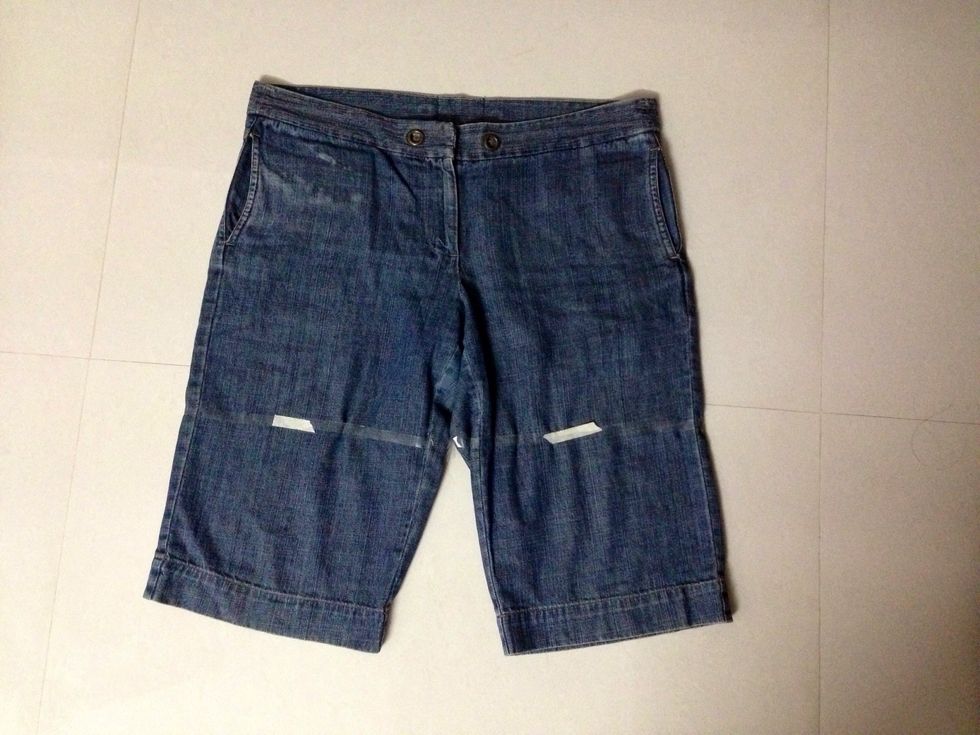 Try on the shorts and mark a level with tape to create an ombré look or you can go all out.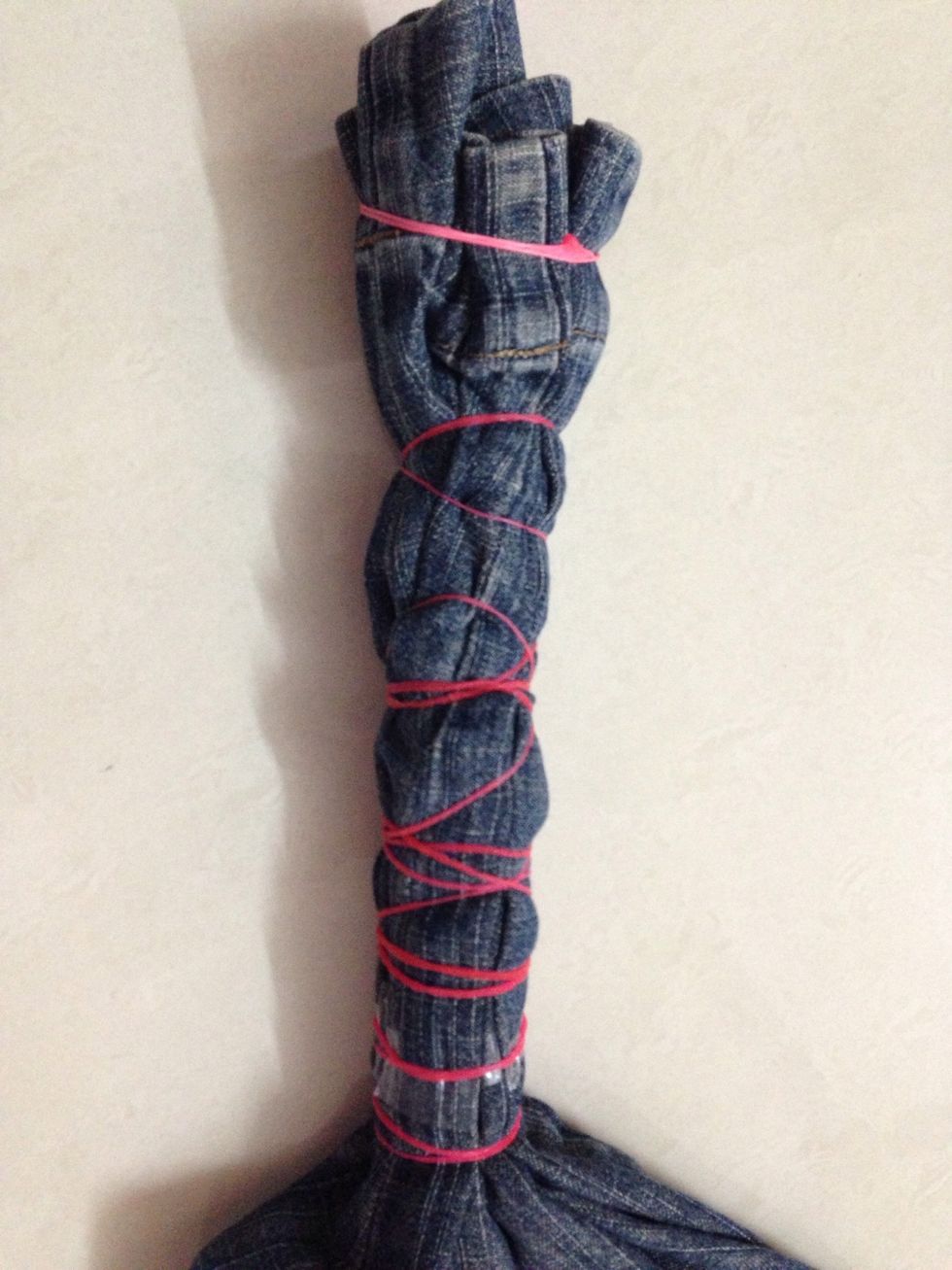 Tie the bands in an ascending order in a haphazard manner for a more distressed order.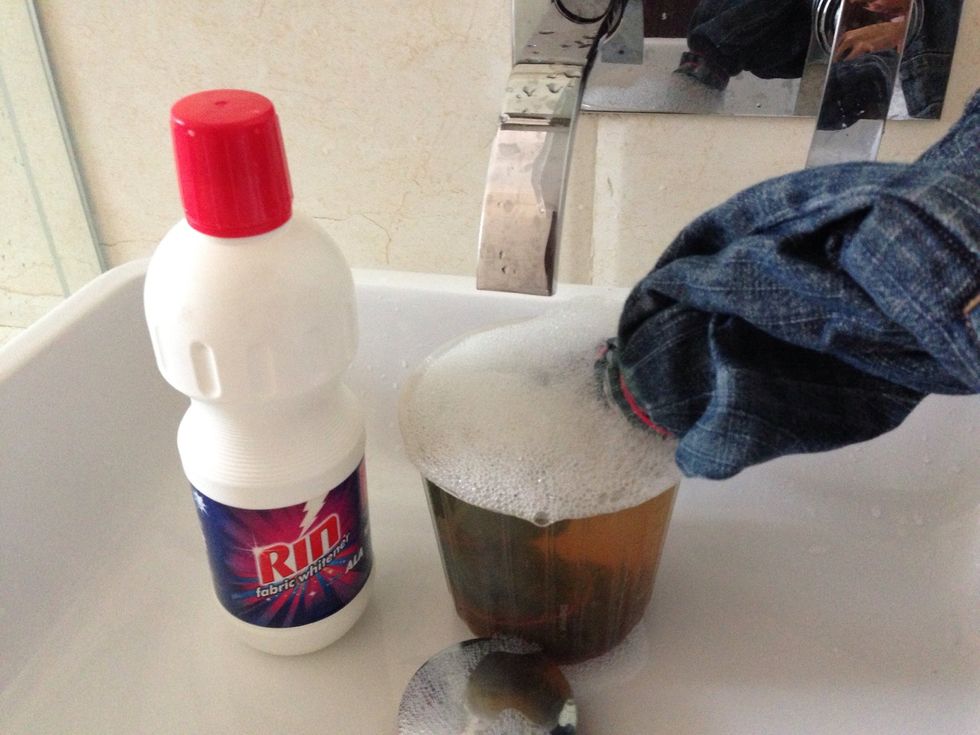 Bleach out in a neat solution.
Dry out a bit.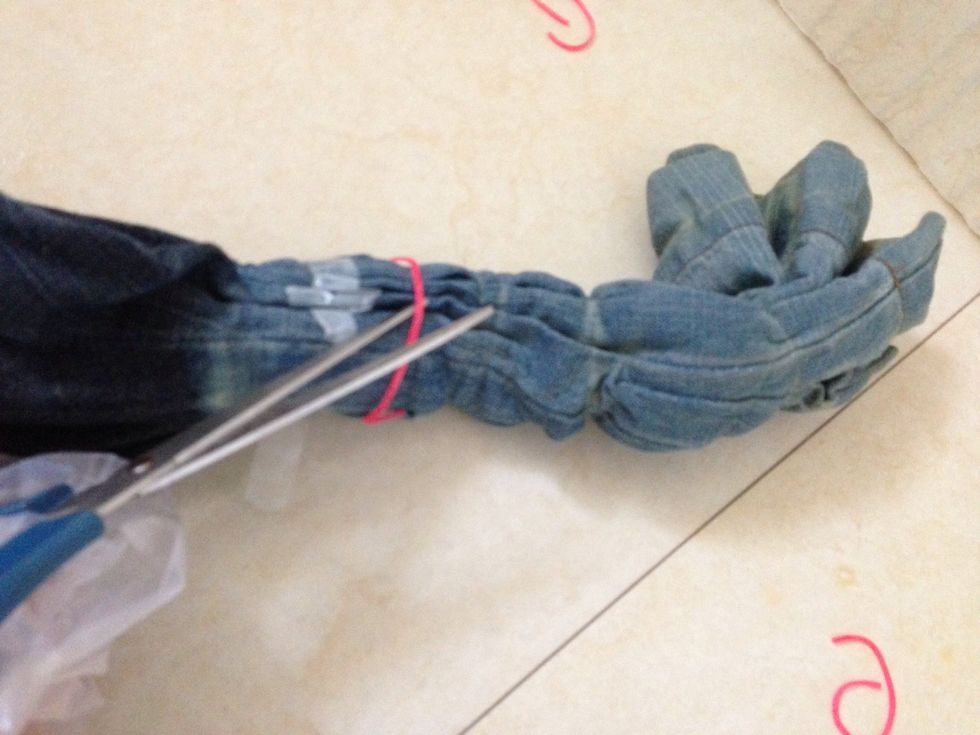 Open up the bands.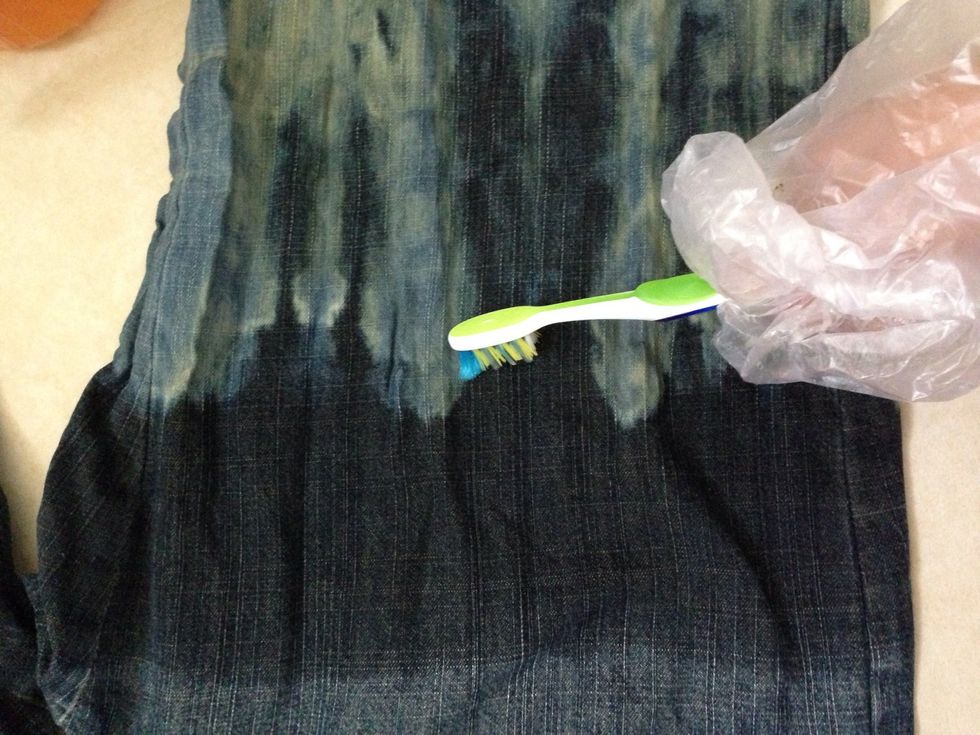 Brush out to make it less stark.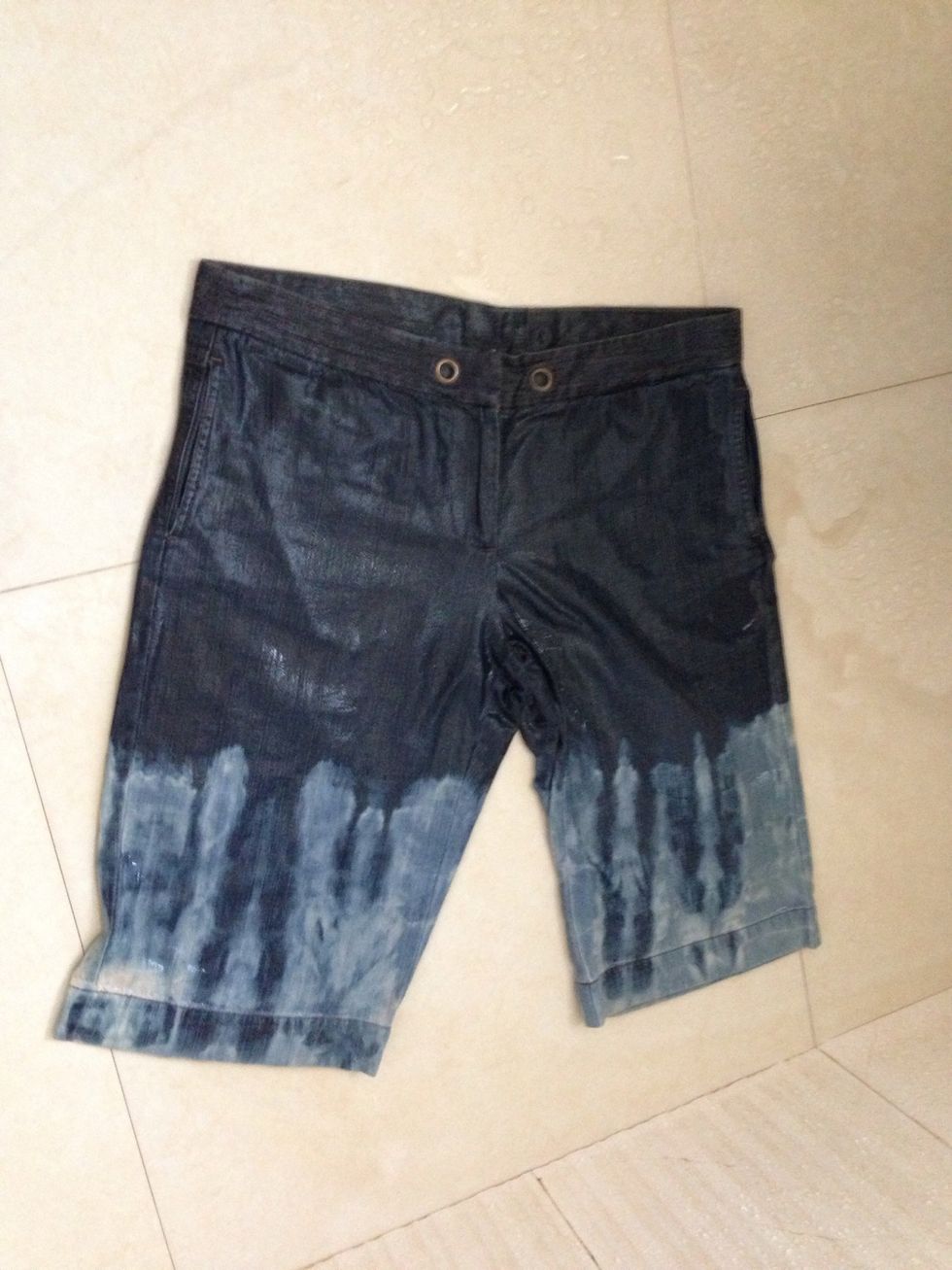 Leave to dry and then throw it in the washing machine.
Shorts
Rubber band
Liquid Bleach
Scissors
Toothbrush
Plastic Gloves