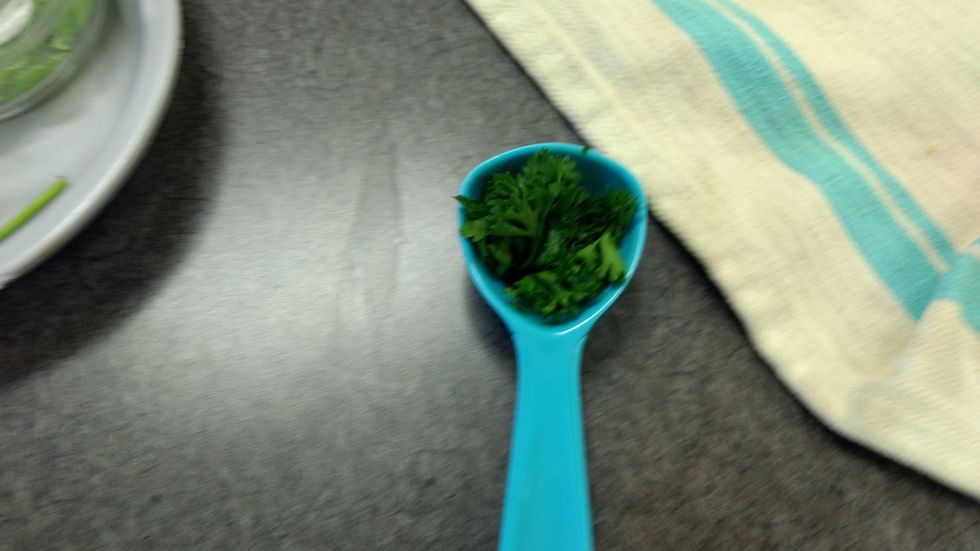 Measure 2 Tbs of Parsley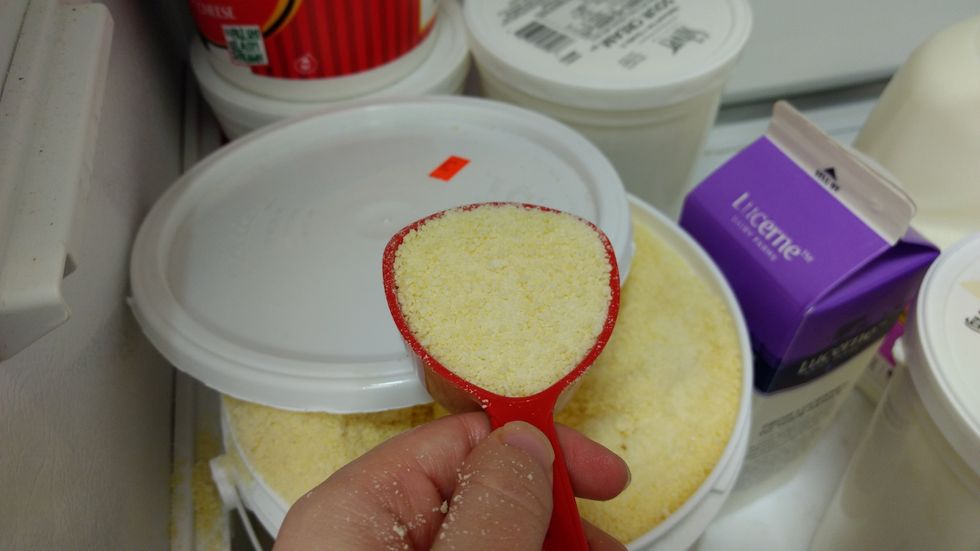 Measure 1/4 cup of Parmesan cheese.
Measure 2 Tbs of Basil.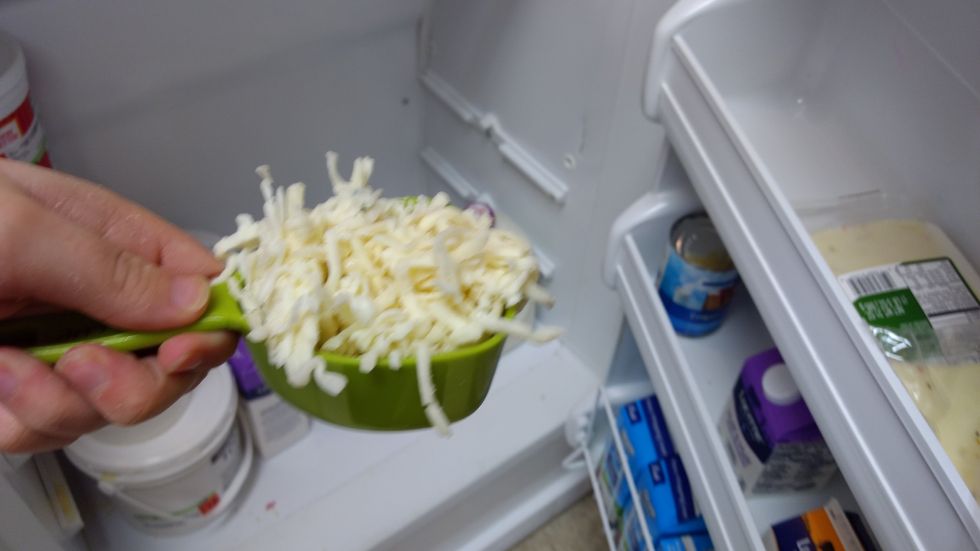 Measure 1/2 cup of Mozzarella cheese.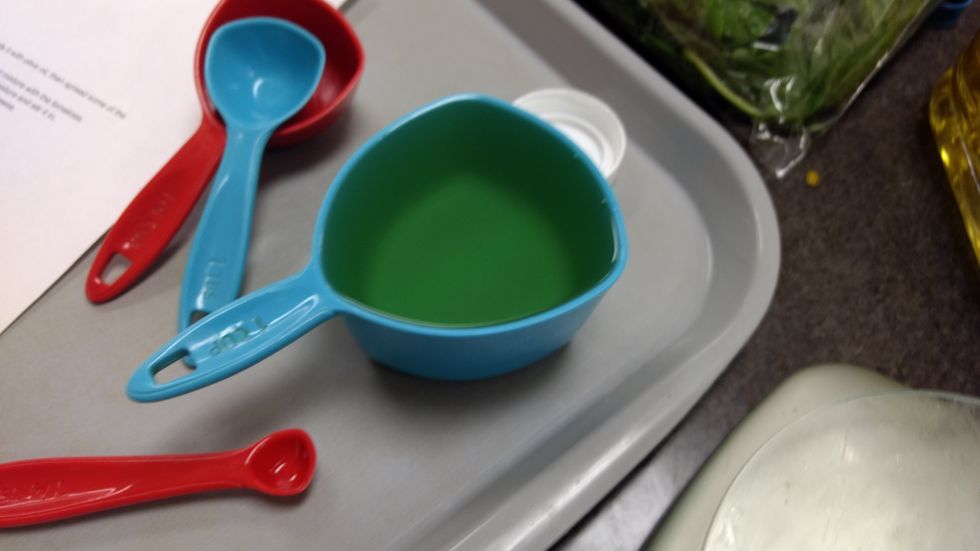 Measure 1 cup of Olive Oil.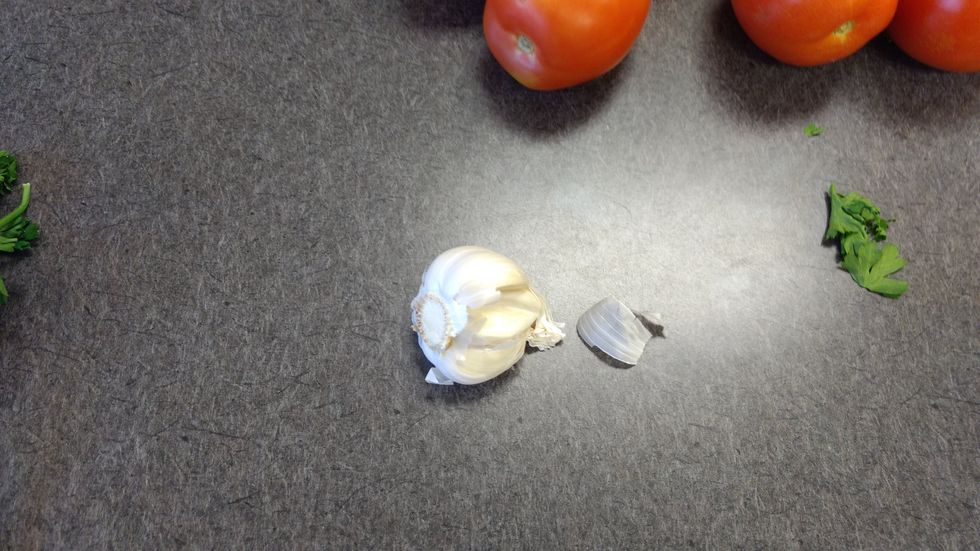 8 cloves of garlic.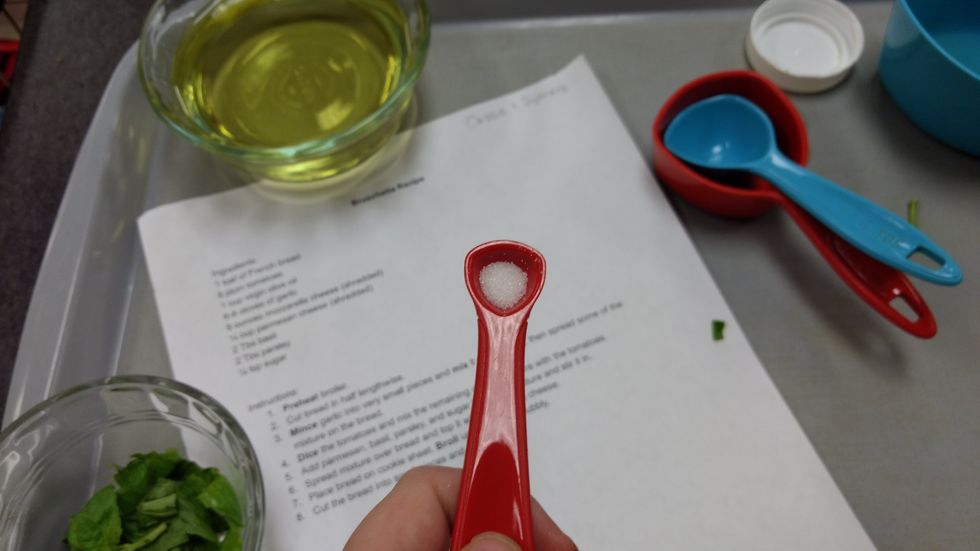 Measure 1/8 tsp of sugar.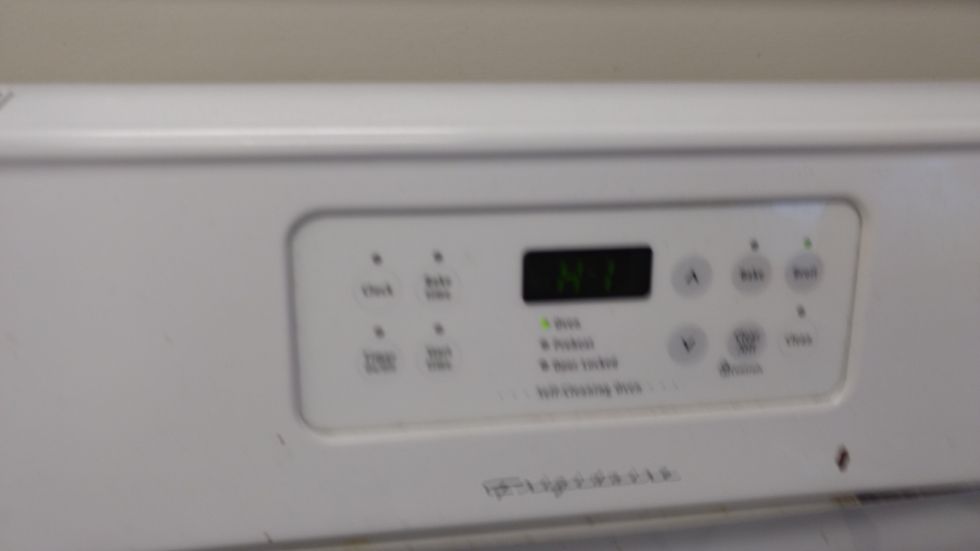 Preheat broiler to high.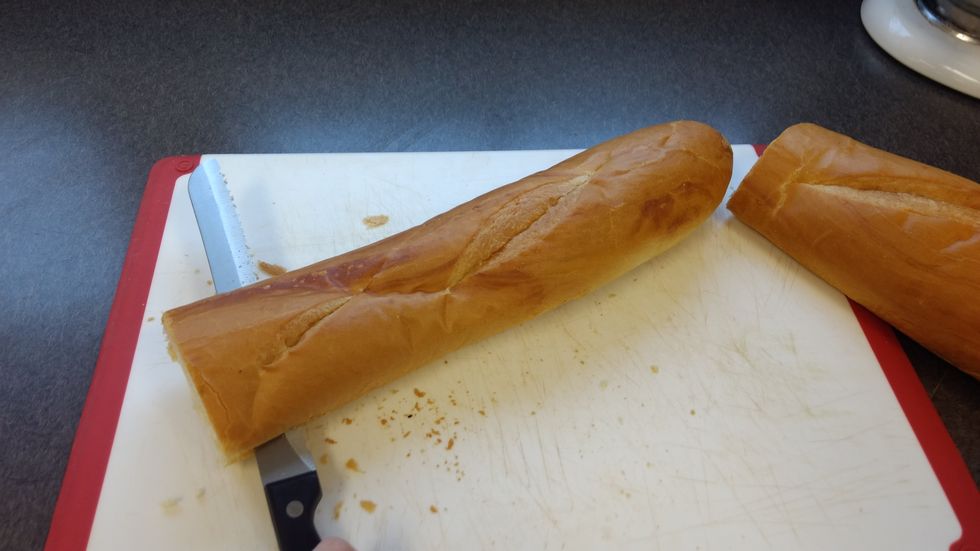 Cut bread in half lengthwise.
Mince garlic into small pieces.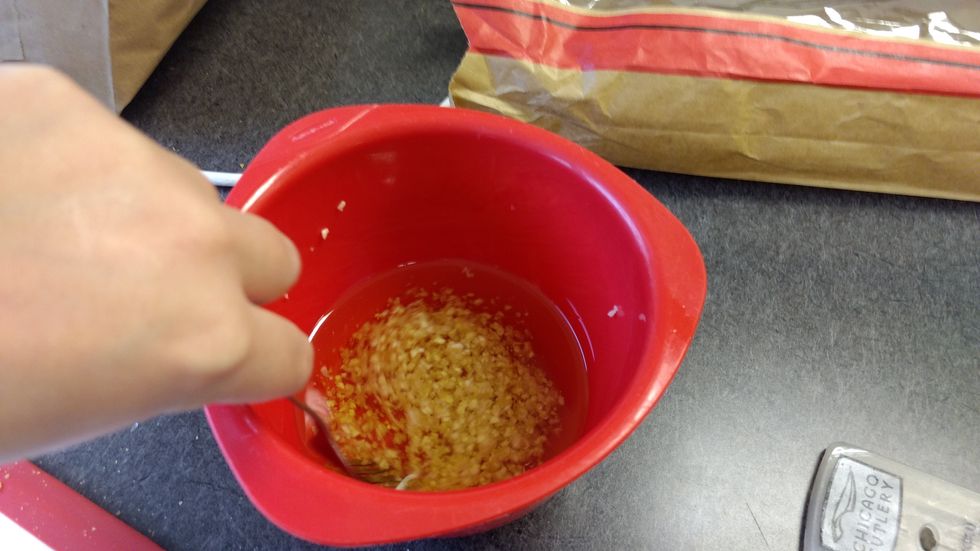 Mix minced garlic with olive oil.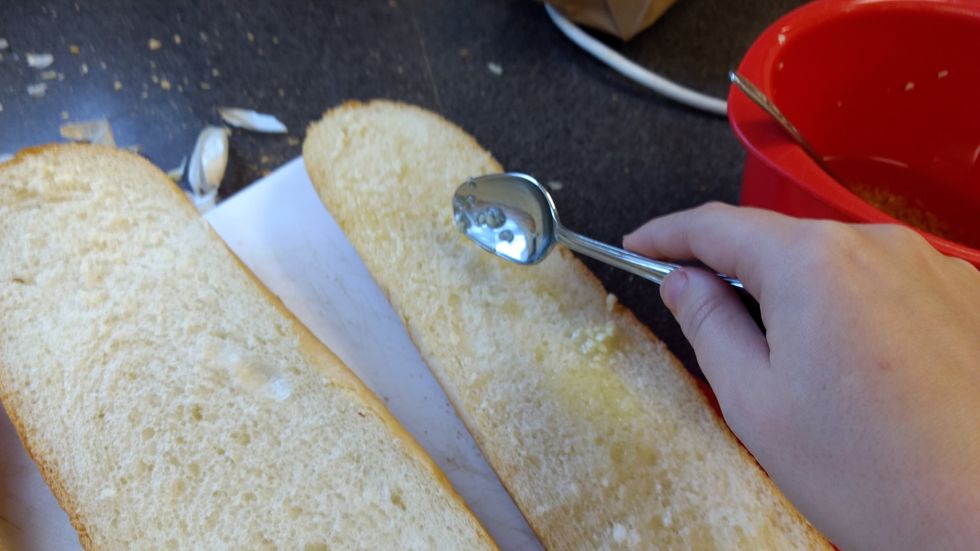 Spread SOME of the mixture on the bread.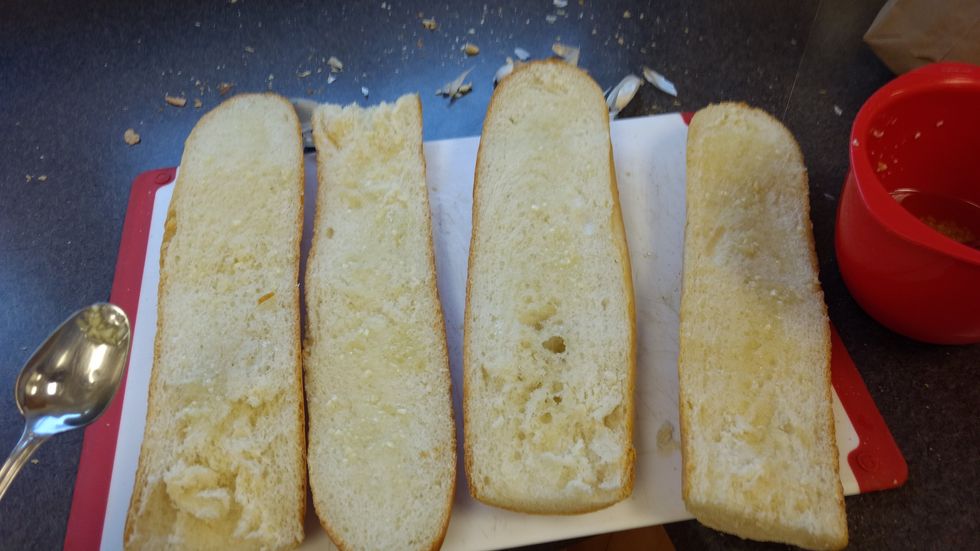 Once bread is adequately covered with mixture, there should still be some leftover.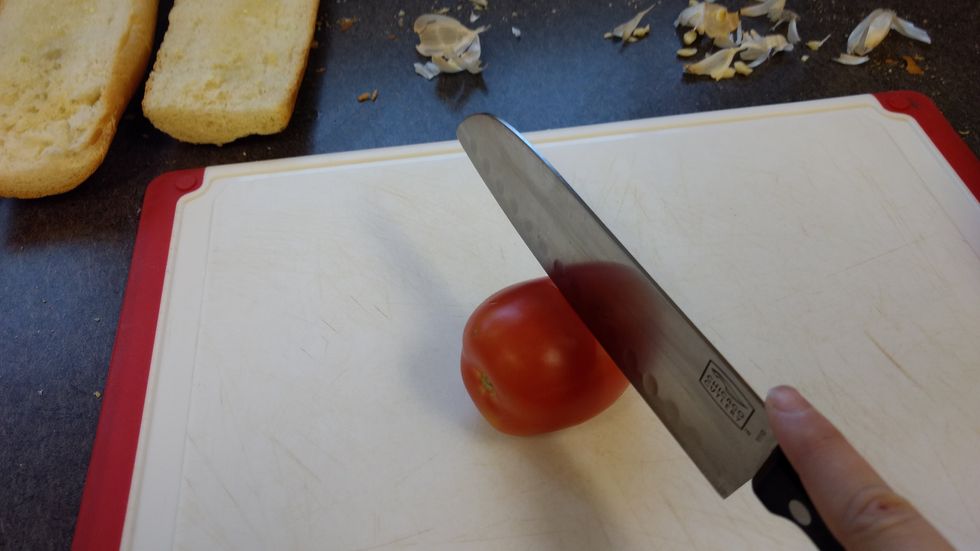 Dice the tomatoes.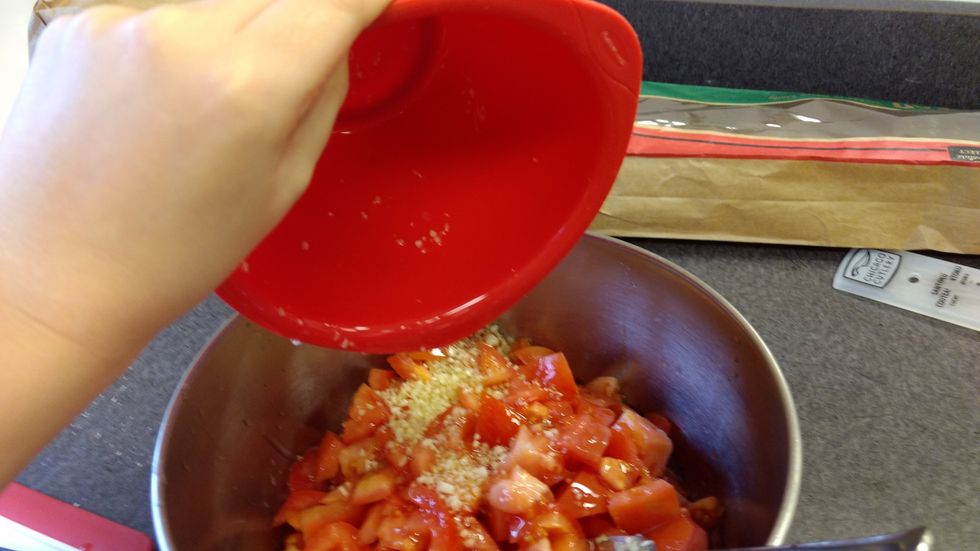 Mix olive oil mixture with tomatoes.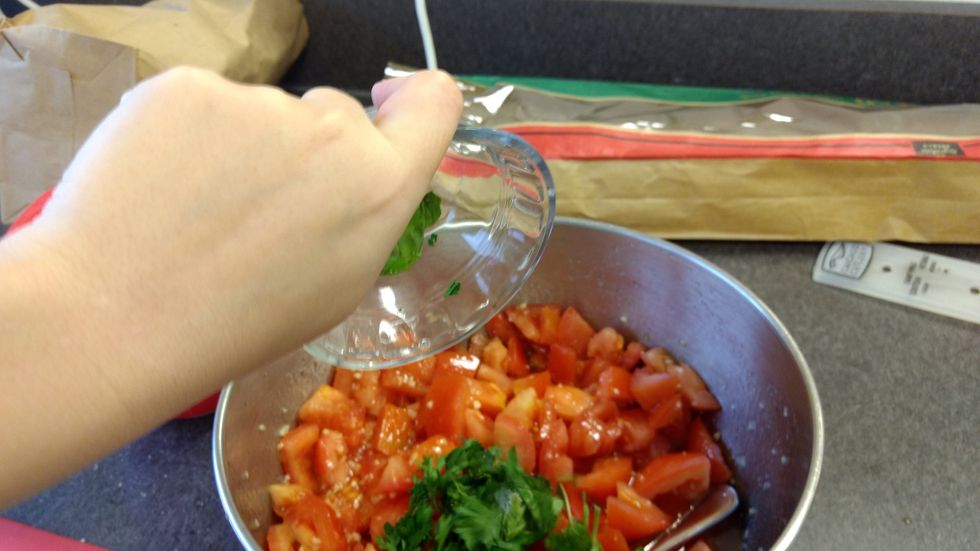 Add parsley, basil, and sugar to mixture.
Add Parmesan and stir it into the mixture.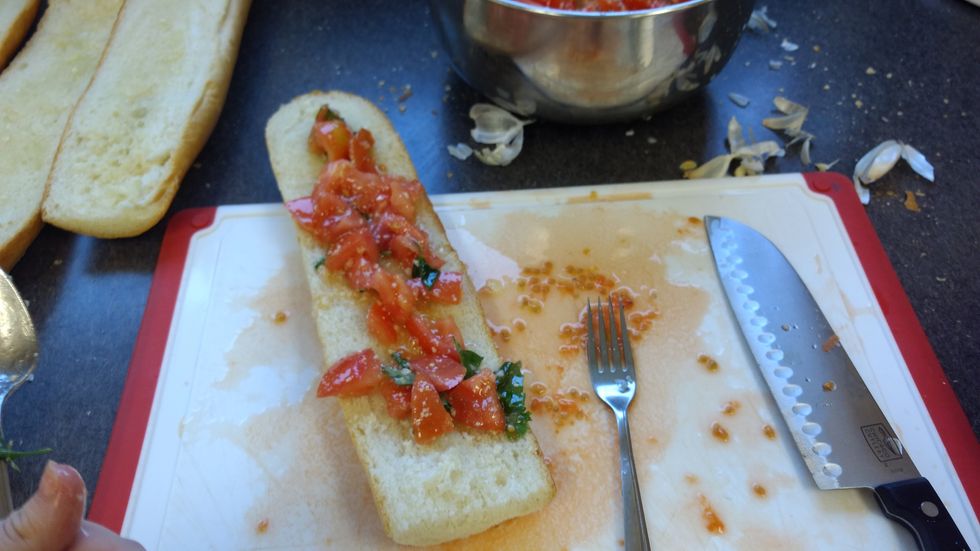 Spread mixture over bread.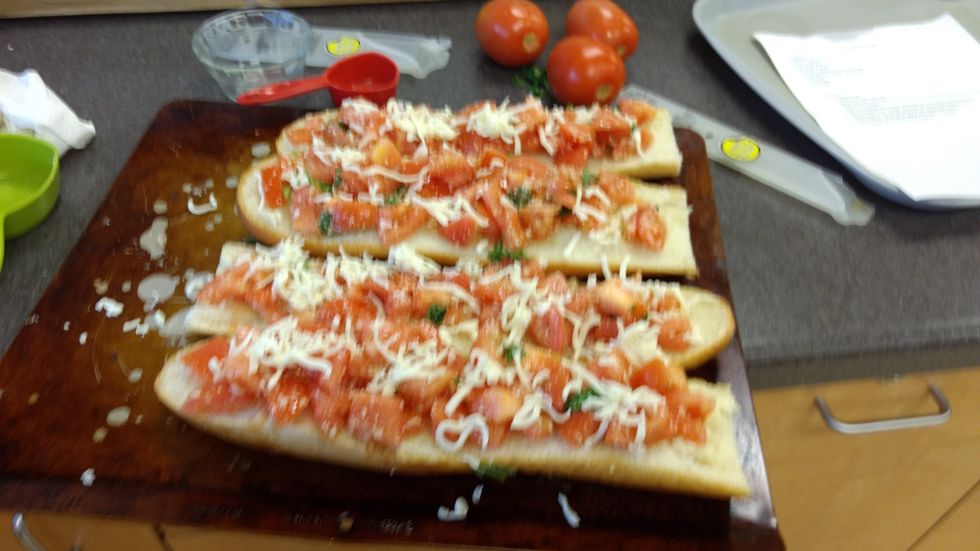 Top it with mozzarella cheese and place bread onto a cookie sheet.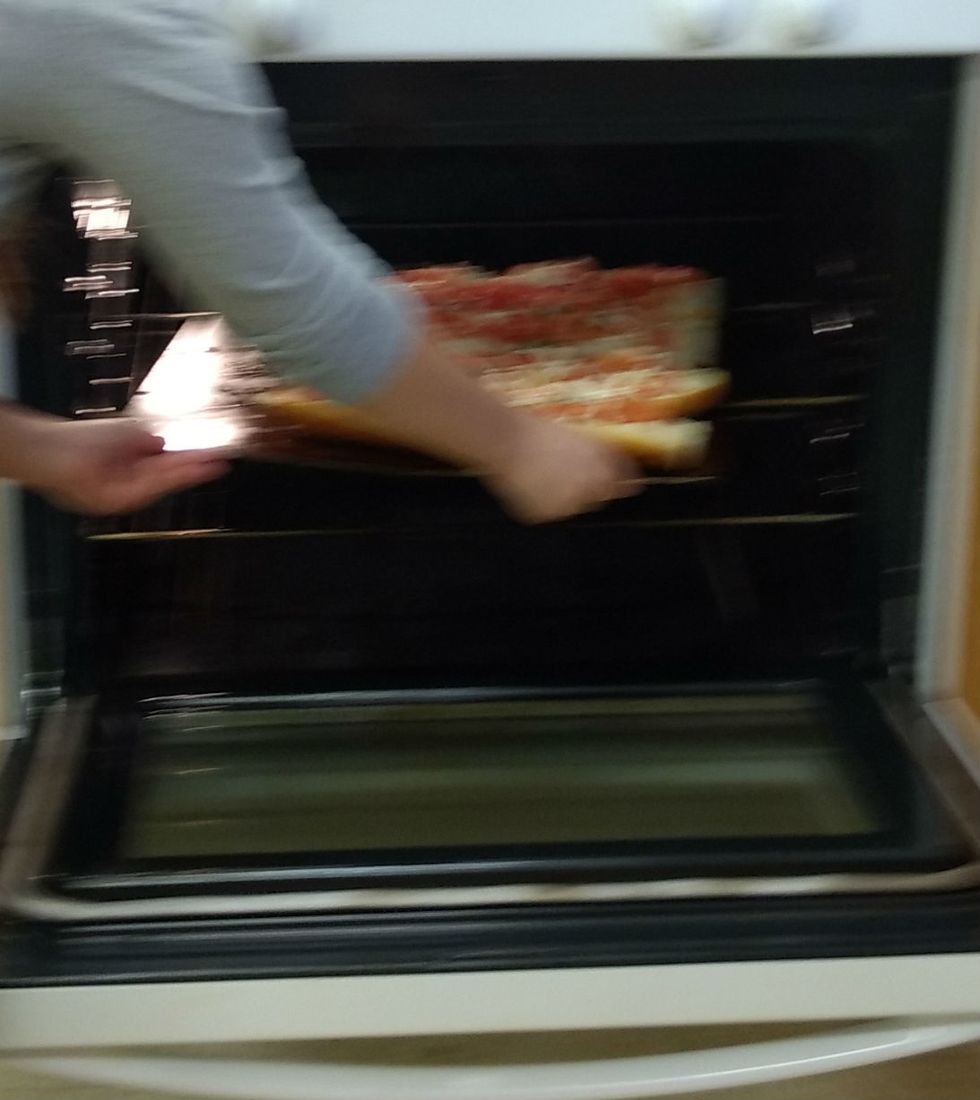 Broil until cheese is bubbly.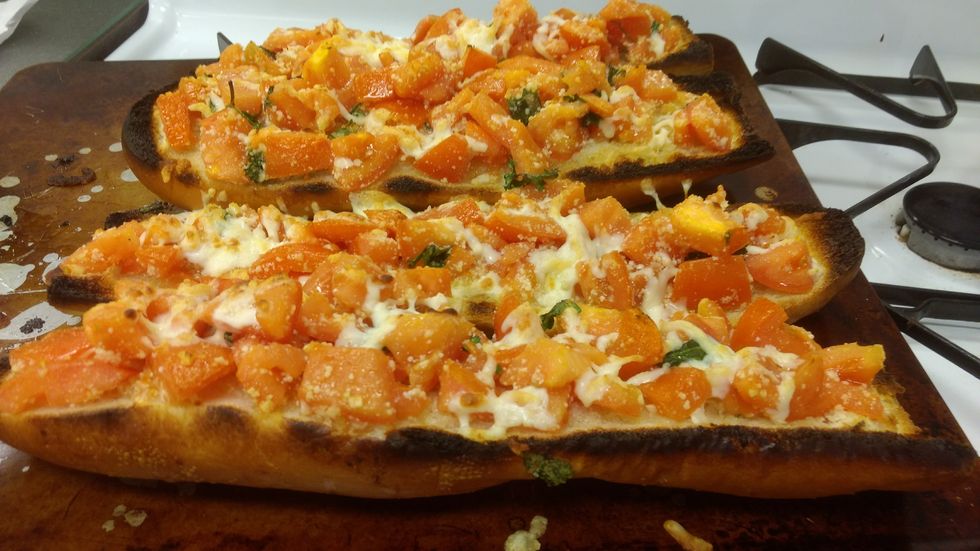 Cut into smaller pieces and enjoy!
1.0 Loaf of French/Italian bread
8.0 Plum tomatoes
1.0c Virgin Olive Oil
6.0 Cloves of garlic
8.0oz Mozzarella cheese
1/4c Shredded Parmesan cheese
2.0Tbsp Basil
2.0Tbsp Parsley
1/8tsp Sugar