Melt the chocolate with butter over low heat in a medium saucepan.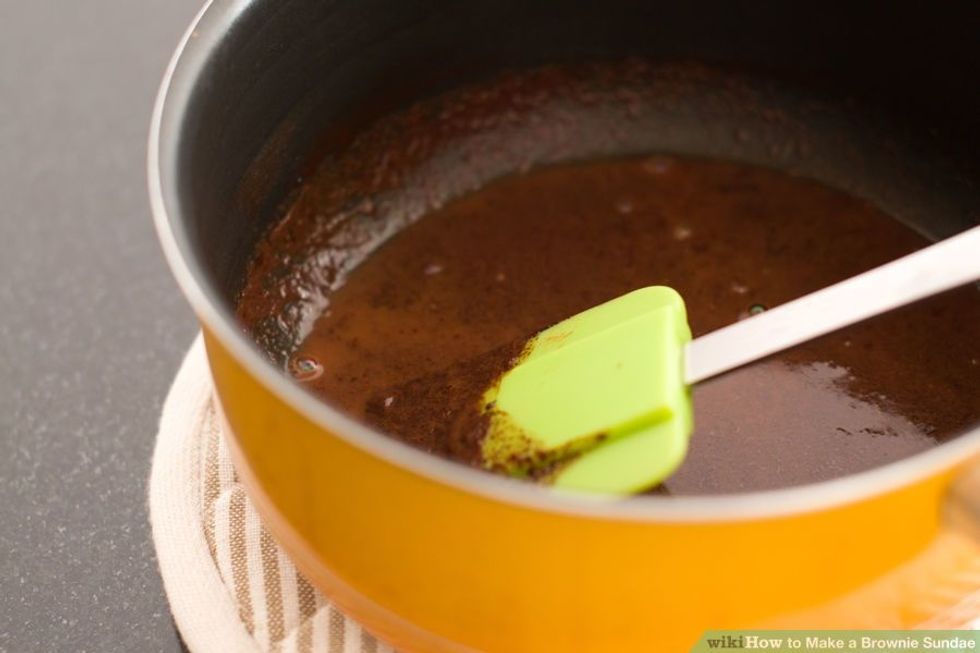 Add boiling water to melted chocolate and blend well before adding corn syrup and sugar. Mix well with a rubber spatula. Bring mixture to boil while stirring constantly.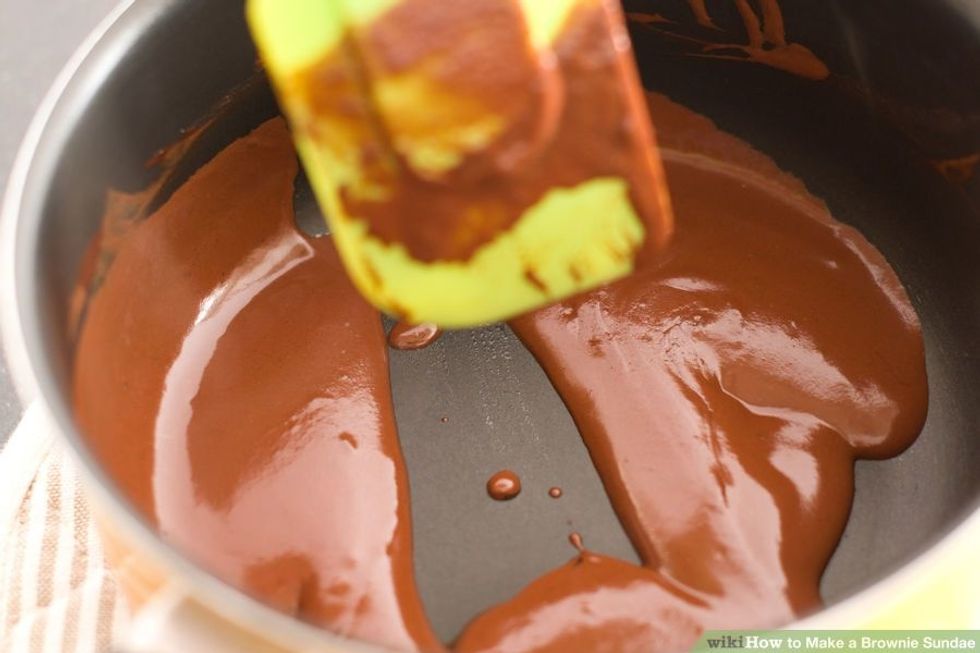 Simmer until mixture thickens slightly which should take about nine minutes. Remove from heat and cool fifteen minutes. Stir in the rum and mix well.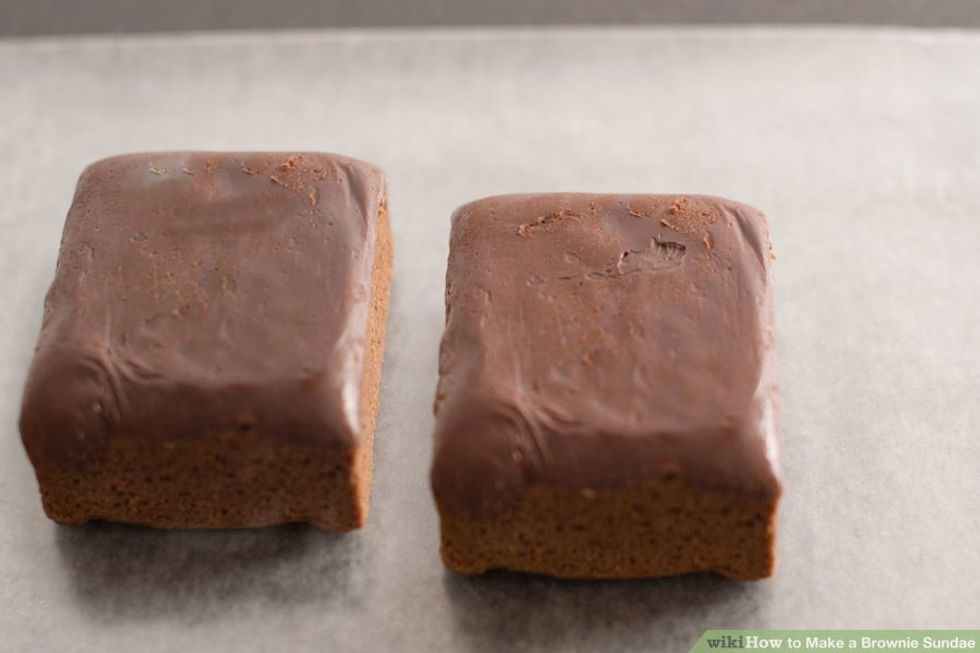 Make your favorite brownie recipe and let the brownies cool. For each serving split the brownie and place the halves in a bowl. Top with a largish scoop of favorite ice cream, vanilla is preferred,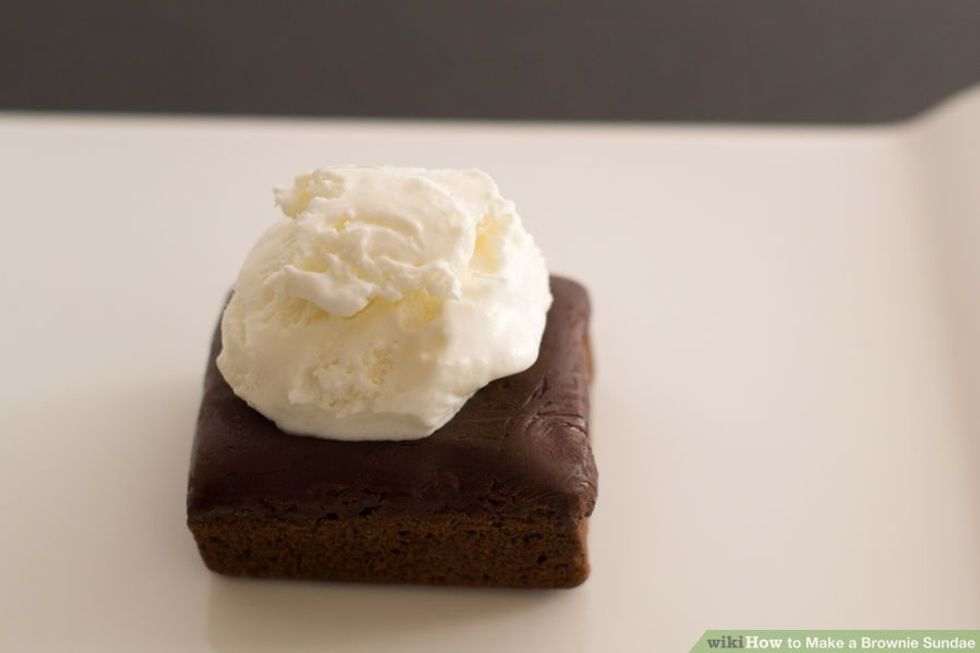 Be sure the sauce is gently warmed so the sauce will cause the ice cream to slightly melt and ooze down into the brownie. This is what makes this sundae so yummy. Warm fudge sauce, melting ice cream
Top the whole dessert with whipped cream and a maraschino cherry.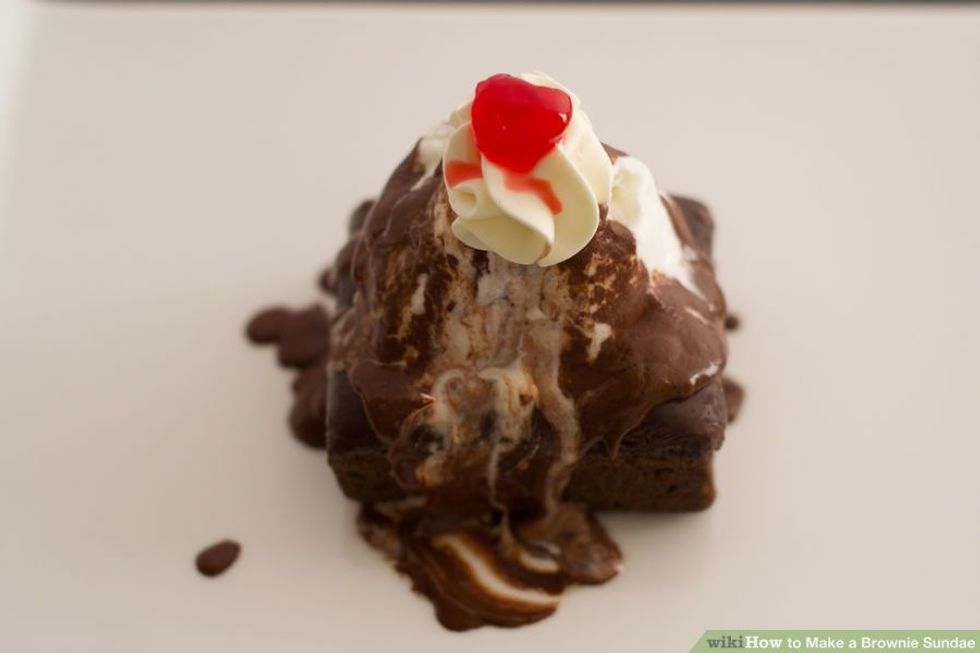 Serve. And enjoy!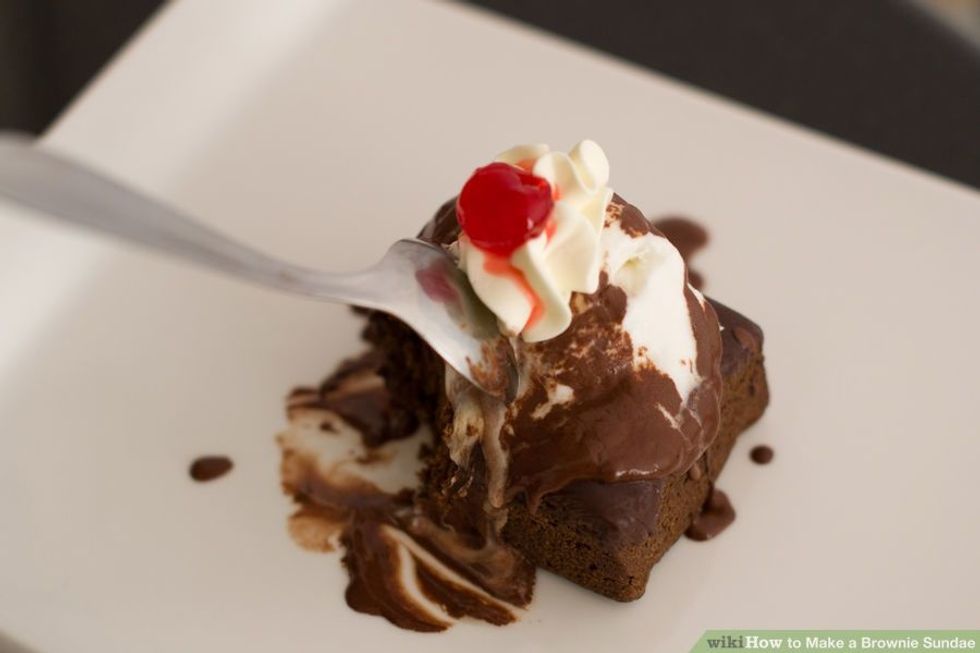 Finished.
ice cearm
brownie mix
whipped cream
Maraschino cherries
brownies cake pans
bowls
spoons
measuring cup
whisk
2 cups of milk
1 stick of butter
1/2 of suger
Lightly spoon flour
into a dry measuring cup; level with a knife
flour, 1/3
cup cocoa,
, baking powder
salt