The first half of supplies is for the brownie and the other half for the topping!
Start of by whisking eggs and sugar. Use a big bowl..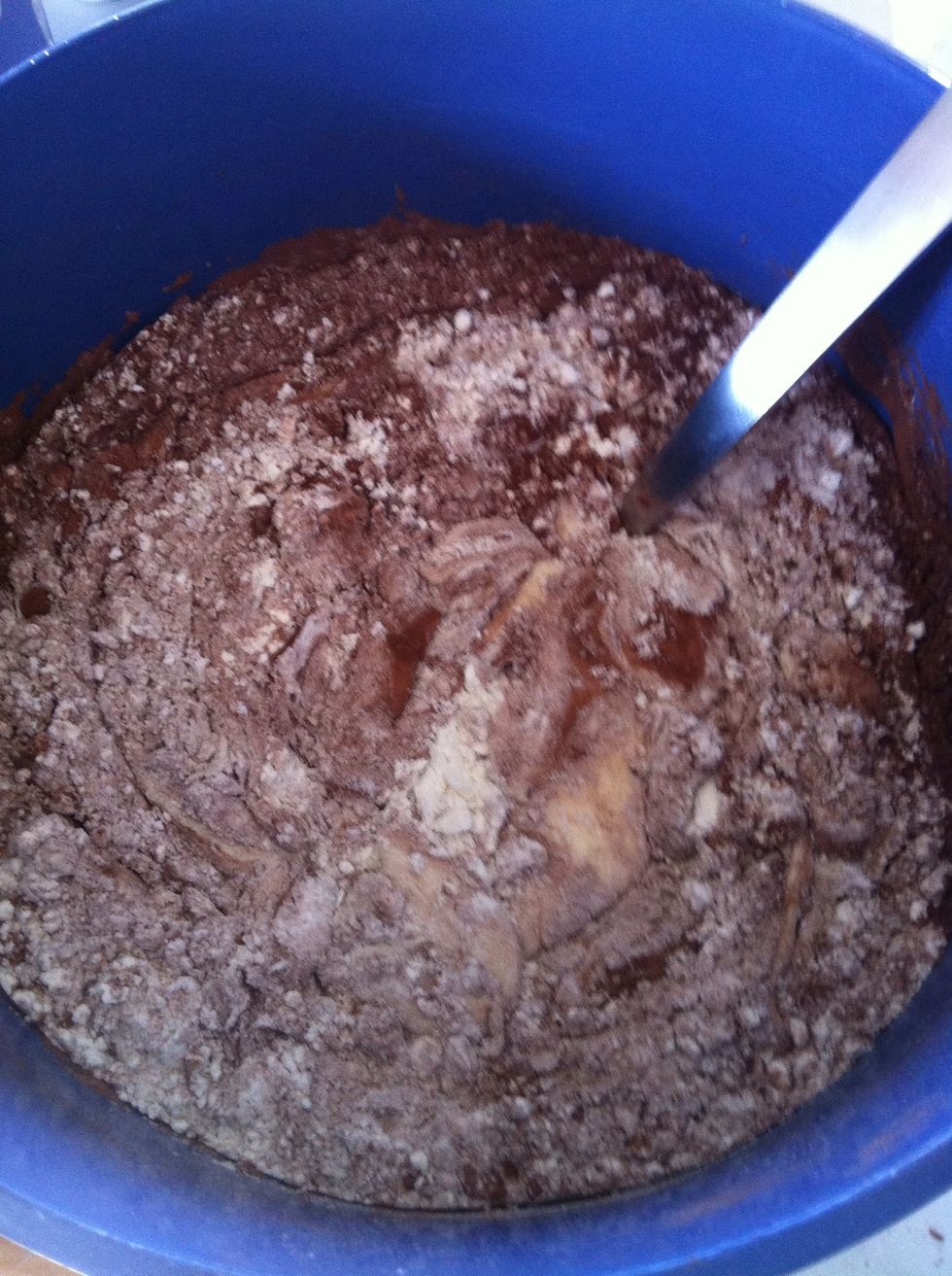 Next, add the dry ingredients and mix it using a spoon.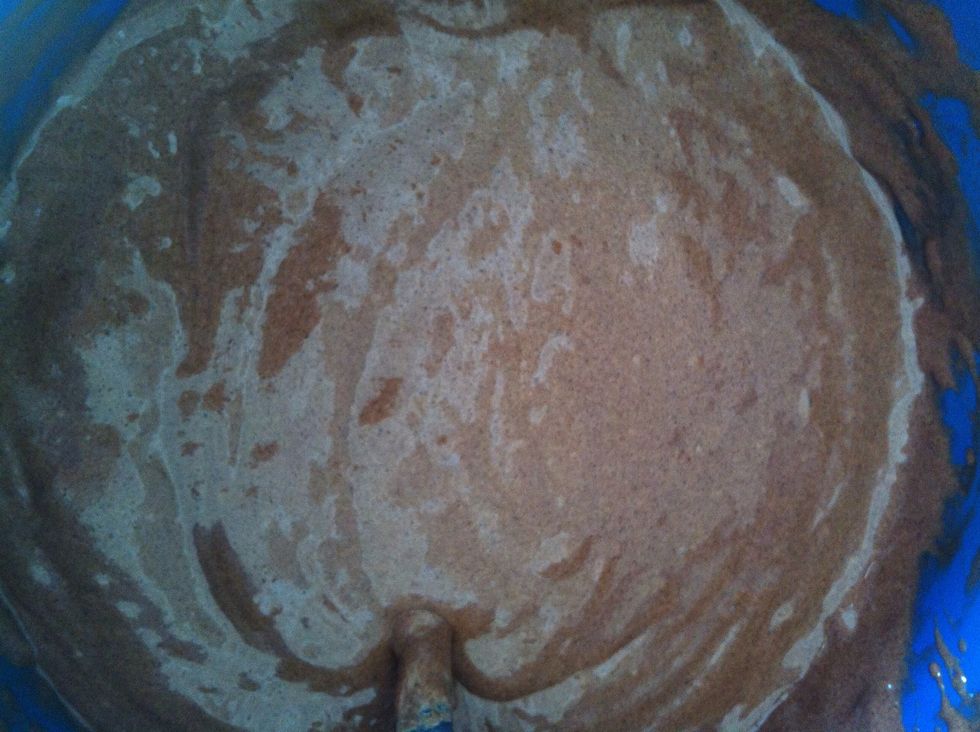 Add 175 g melted butter, it should look like this.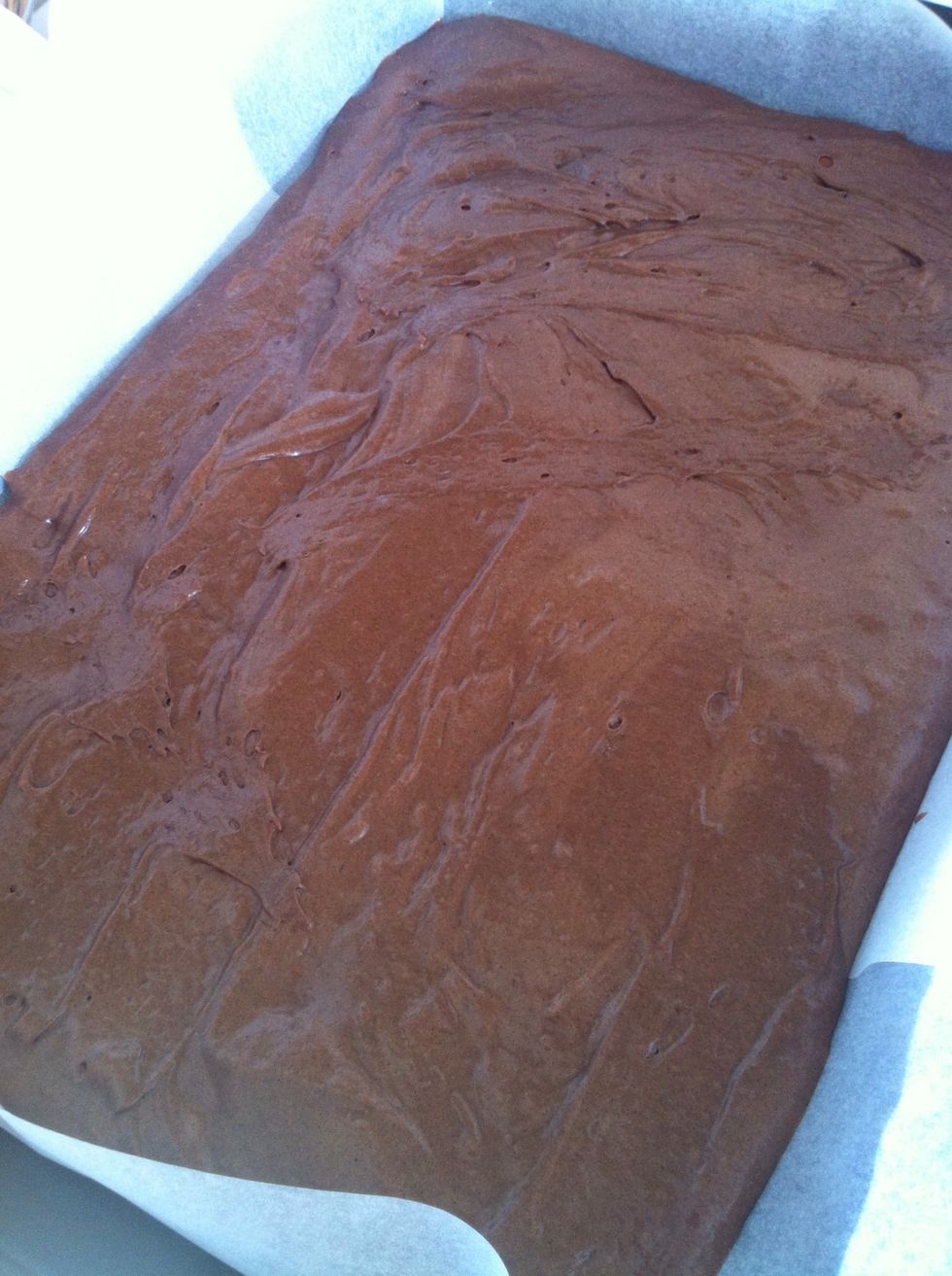 Spread it evenly in a baking tin. It should be about 40 x 30 cm. Put it in the oven on 200 degrees celsius for about 10-12 minutes. It should be half baked and not too doughy.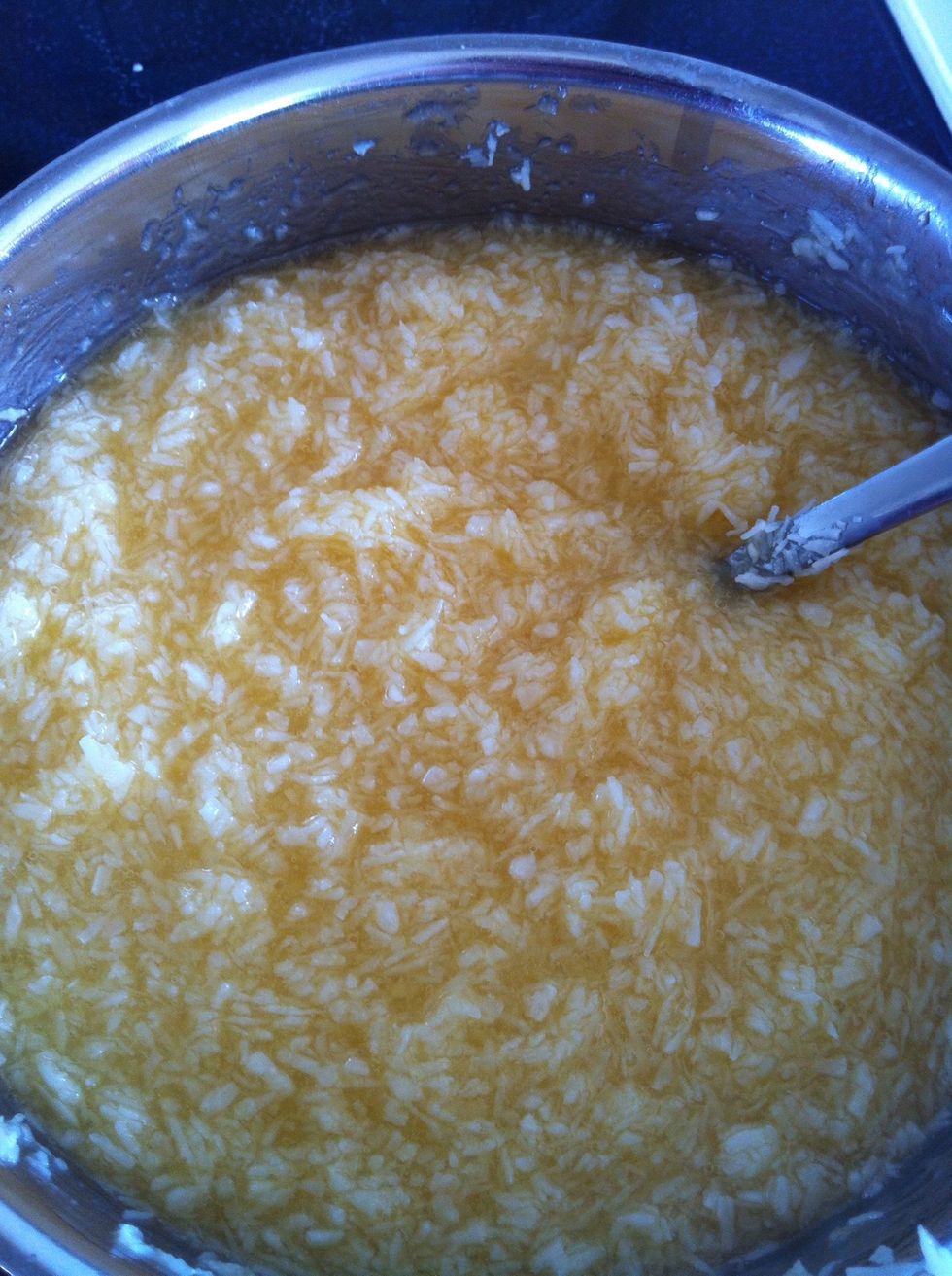 While the cake is in the oven mix the rest of the ingredients in a pot and let it cook for about 5 minutes.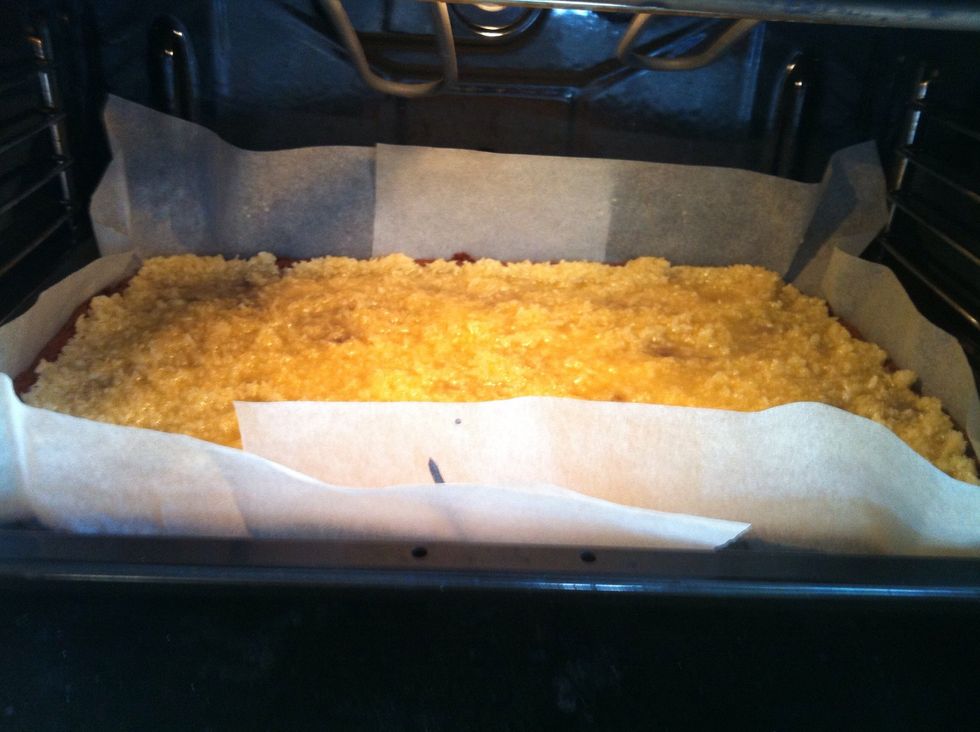 When the cake is ready spread the topping over it just like in the picture and put it back into the oven for about 10-15 minutes.
When it's finished it looks like this. Let it cool down for about 40 minutes to make it easier to cut.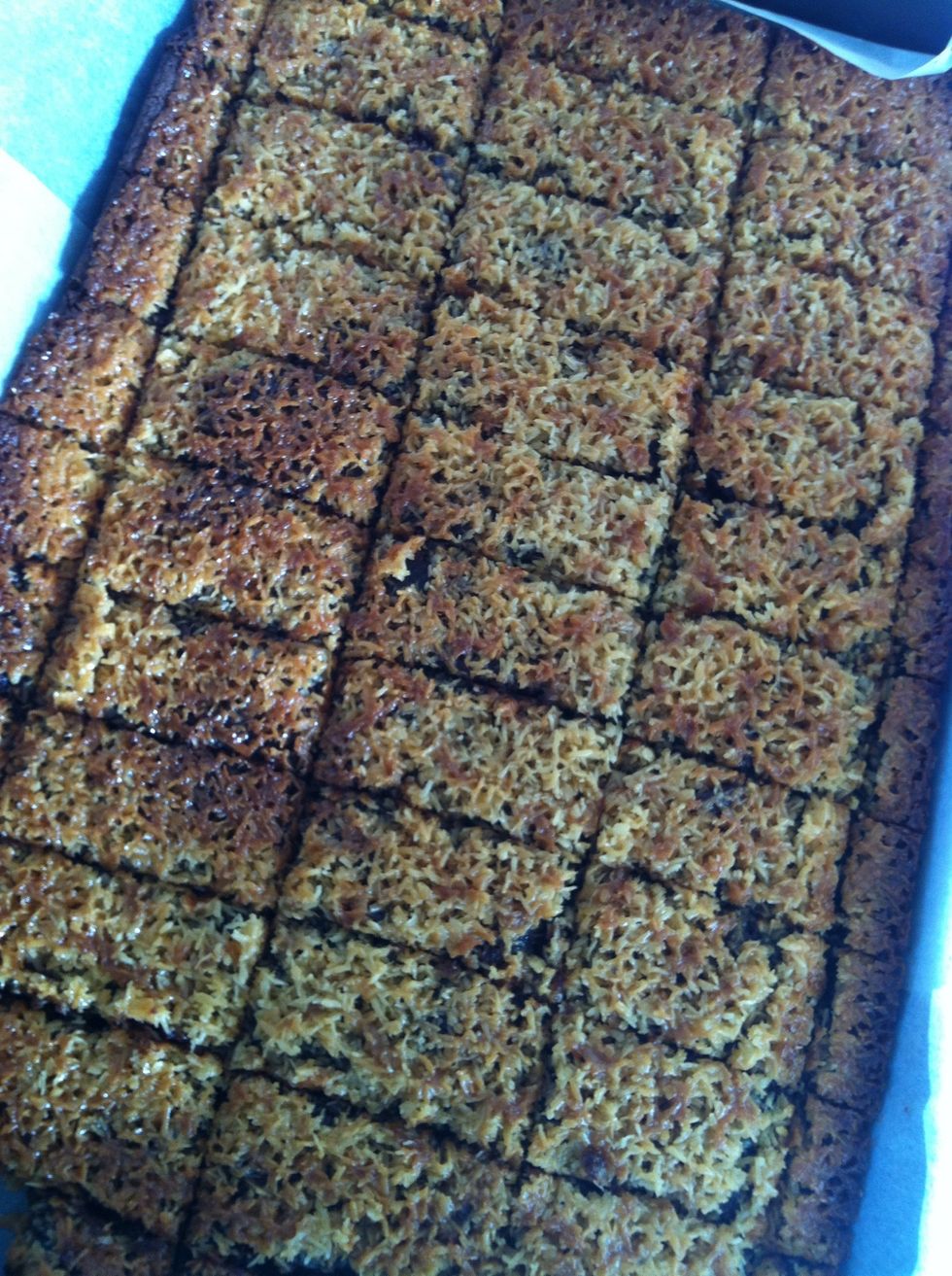 I usually cut them in squares just like brownies but I find them too big so this time I cut them in smaller pieces.
This is what they look like. They are a bit cheewy and sticky and one of my favourite "cakes". Put them in a box in the freezer and preferably serve them cold because they are quite sticky.
Please comment if you have any questions and don't forget to check out my other guides :)
4.0 Eggs
0.5l Granulated sugar
0.3l Wheat flour
8.0Tbsp Cocoa
2.0tsp Vanilla sugar
175.0g Butter
75.0g Butter
0.2l Granulated sugar
0.15l Cream
0.1l Syrup
200.0g Coconut flakes