How to Make Brownies Using Brownie Mix
It might seems way too simple but let's walk you through how to properly make brownies using a brownie mix from Betty Crocker.
174574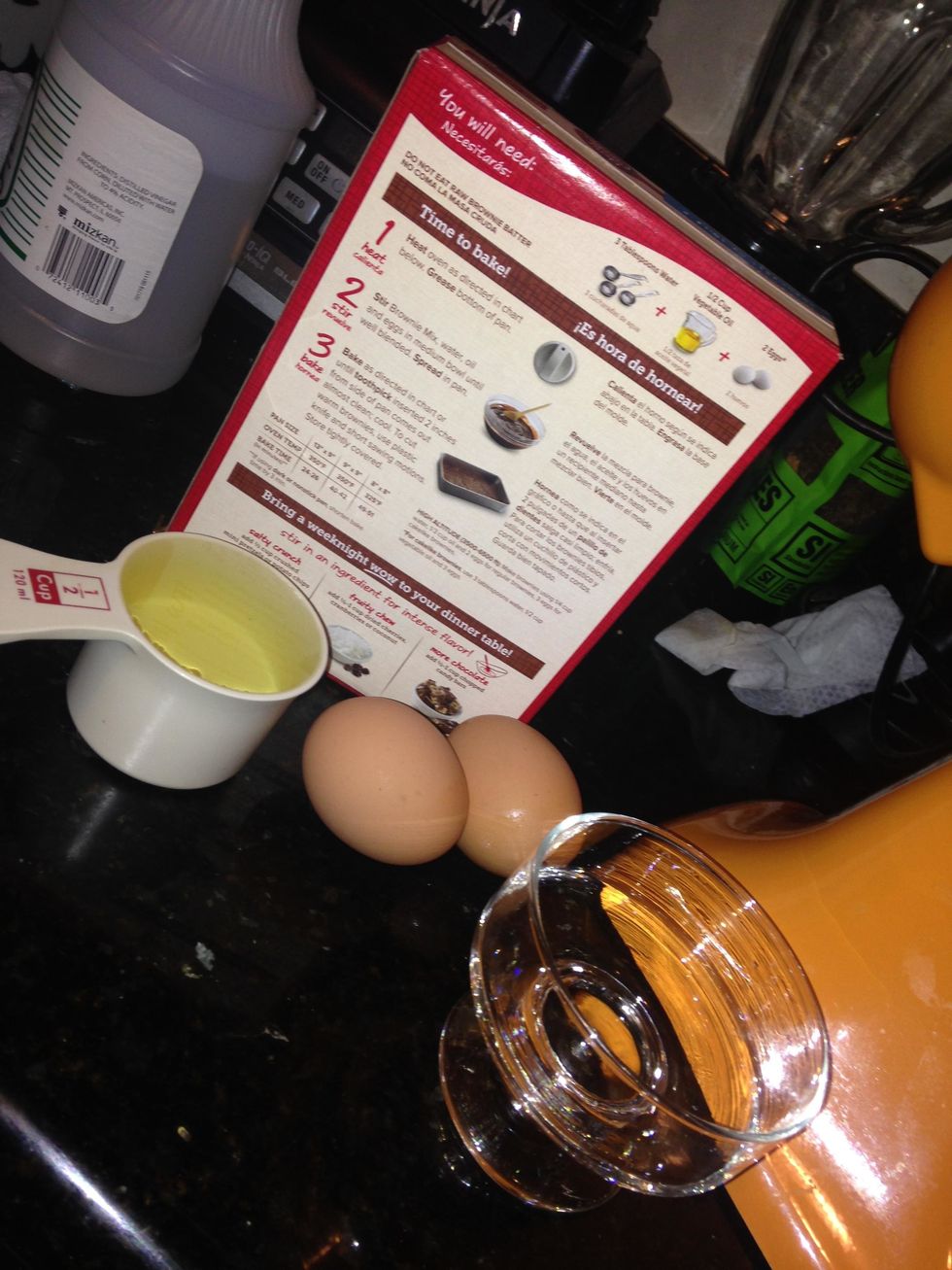 These are the ingredients that you will need to make brownie mix brownies. Make sure to follow the steps precisely to get the best brownies or explore some other super simple dessert ideas on Brit + Co.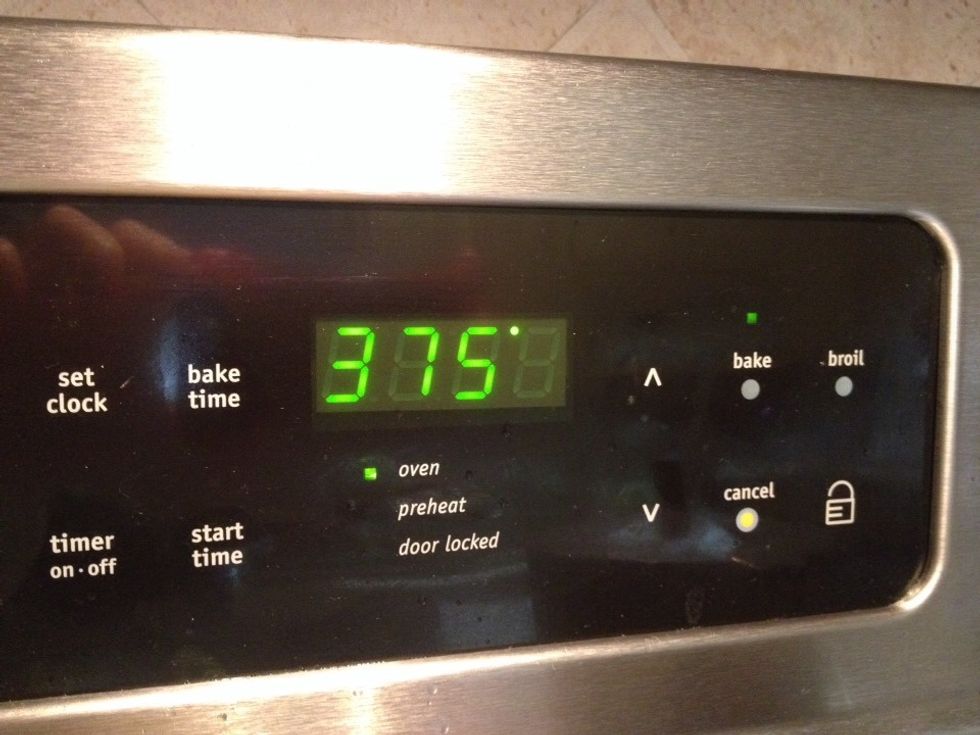 First thing you will do with the brownies is pre-heat your oven so it will be ready for your brownies. make sure to know how big your pan is so you can heat them to that pans specific temperature .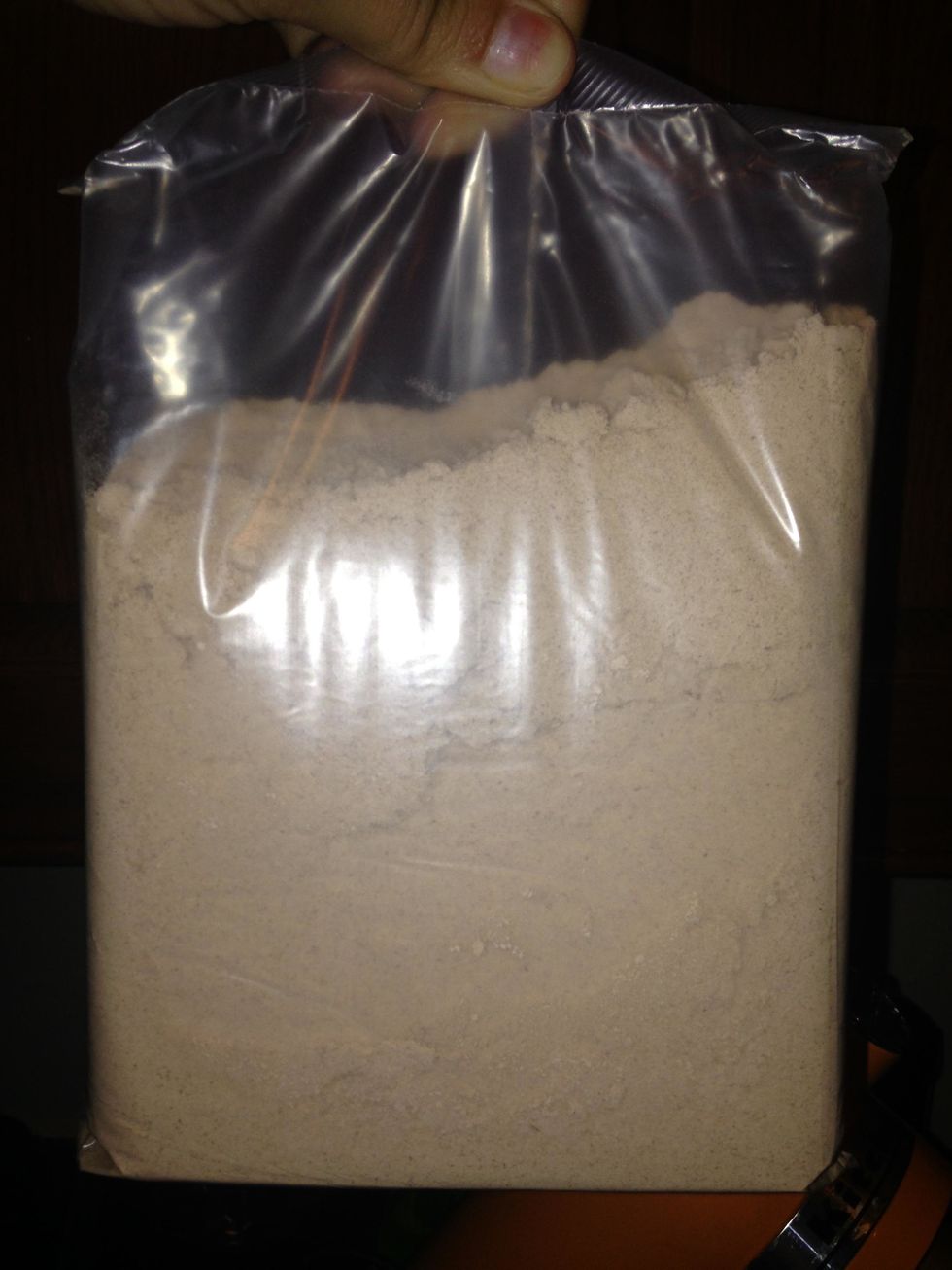 The second thing you will do is take out the Brownie Mix out of the box .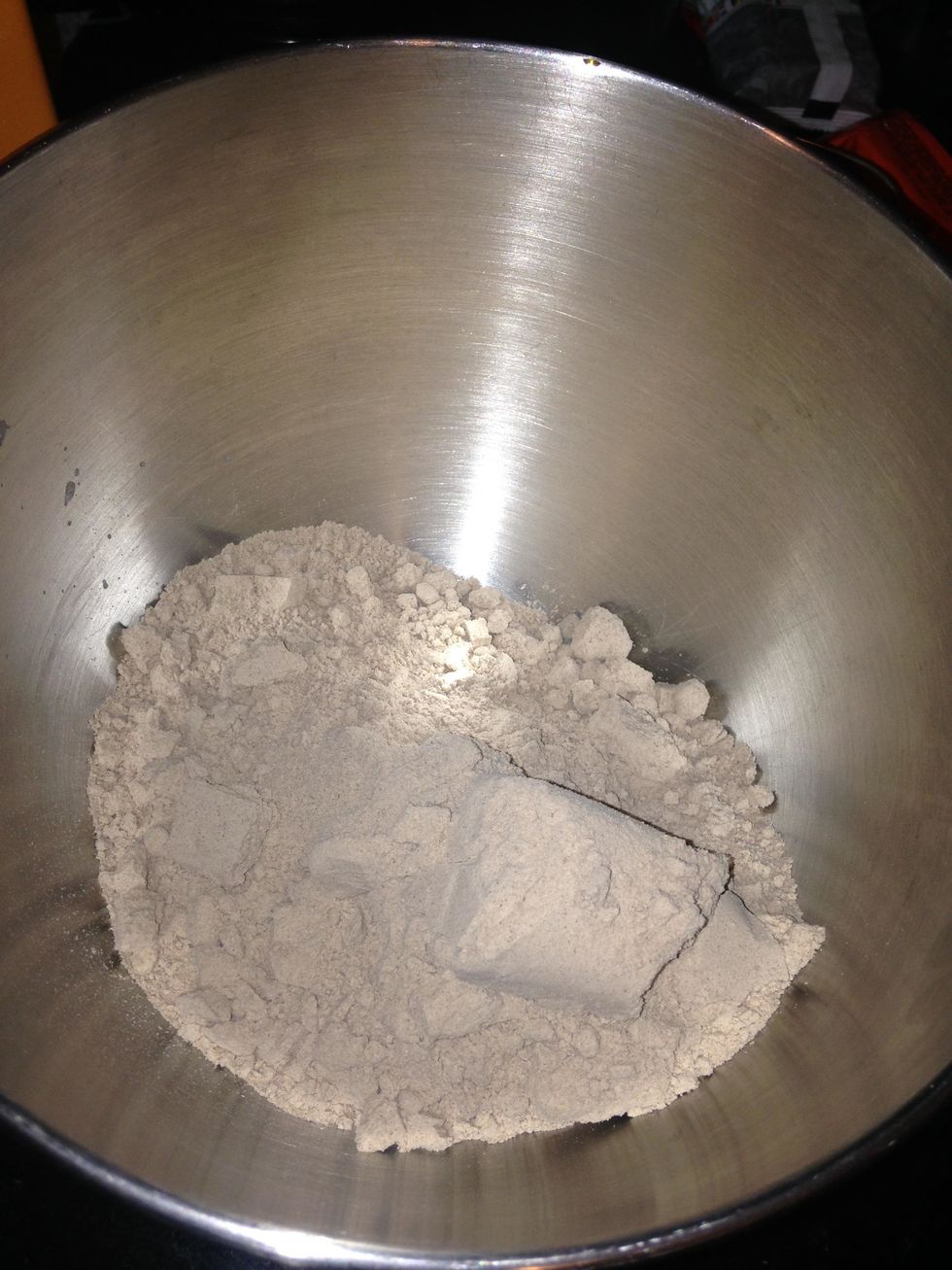 The next thing you will do is pour the brownie mix into the the mixer's bowl.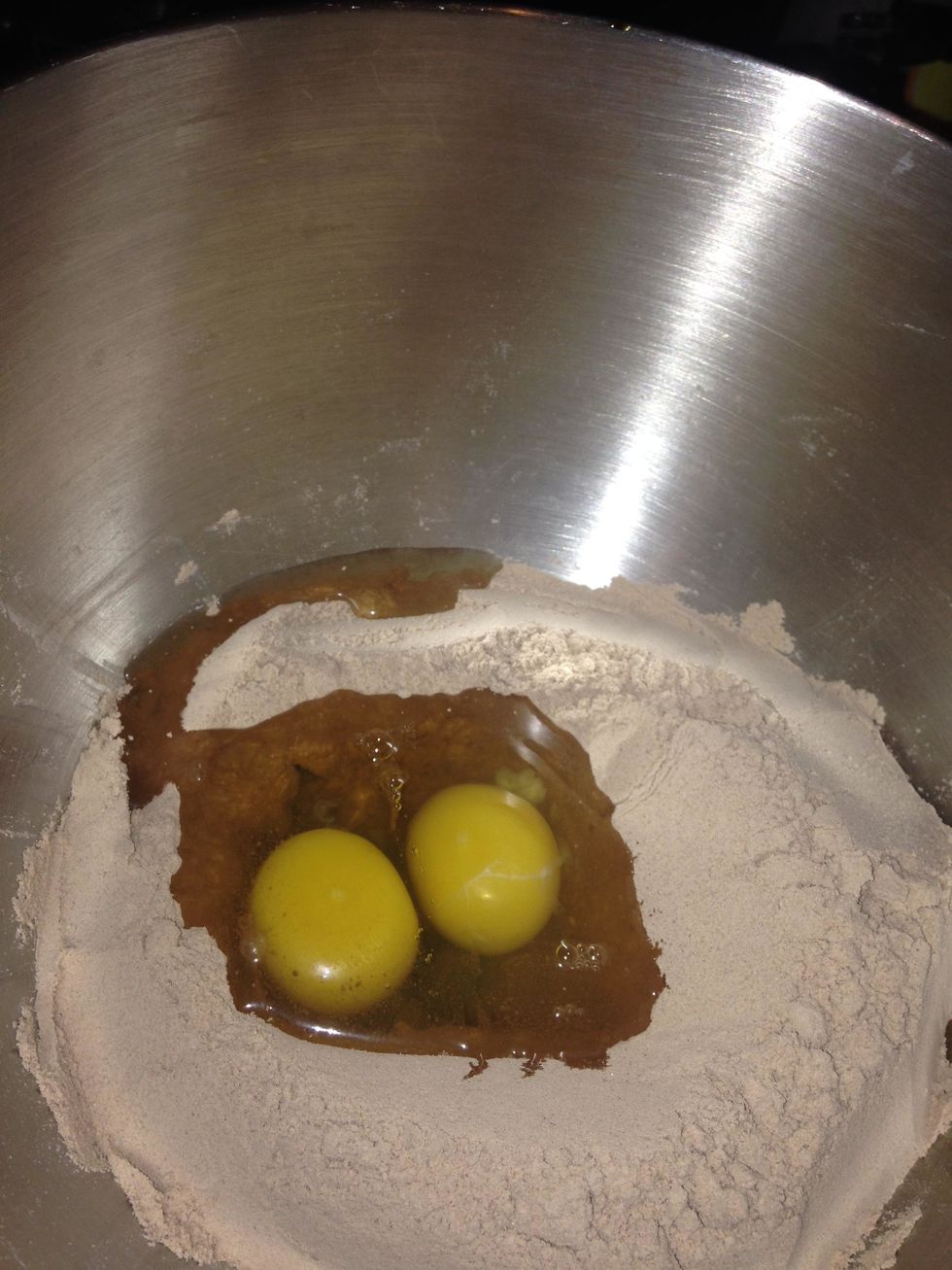 After you put the mix in the mixers bowl crack your two Eggs and put your 3 tablespoons of Water and 1/2 cup of Vegetable Oil into the mixer.
Then turn on the mixer for 2-3 minutes until no powder is left in the bowl or gently mix with a whisk and hand spatula.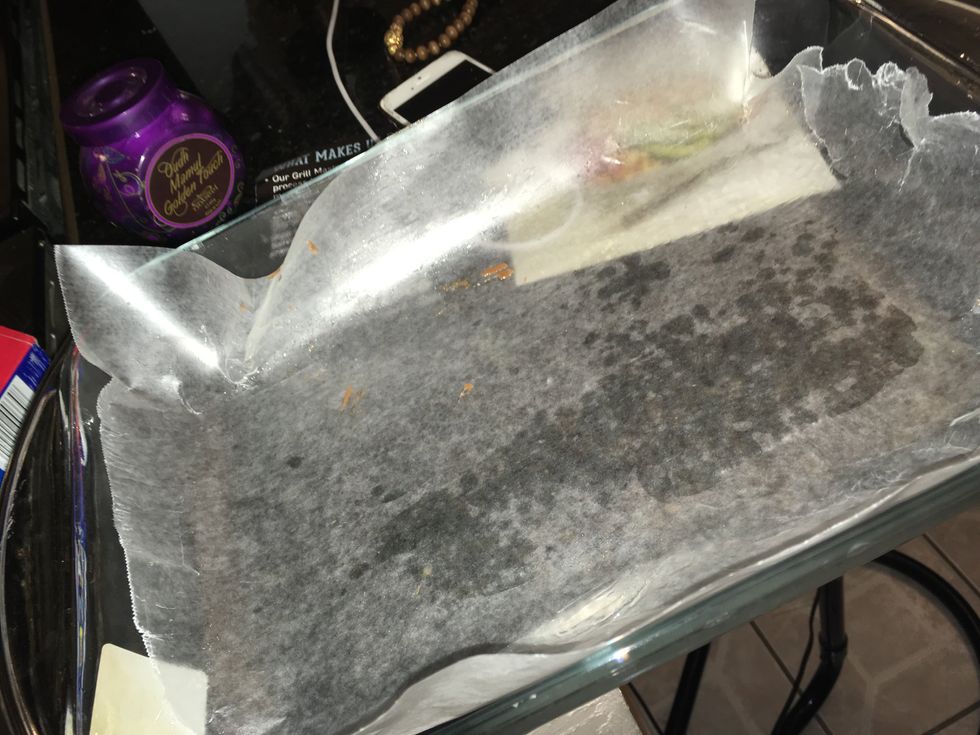 While it is mixing take a sheet of wax or parchment paper and put it on your pan. Take 1 teaspoon of Vegetable Oil and spread it all over the wax paper sheet so the brownie mix will not stick.
After mixing for 3 minutes it should look like this. Begin wiping the sides of the bowl to get ready to pour it into the baking pan.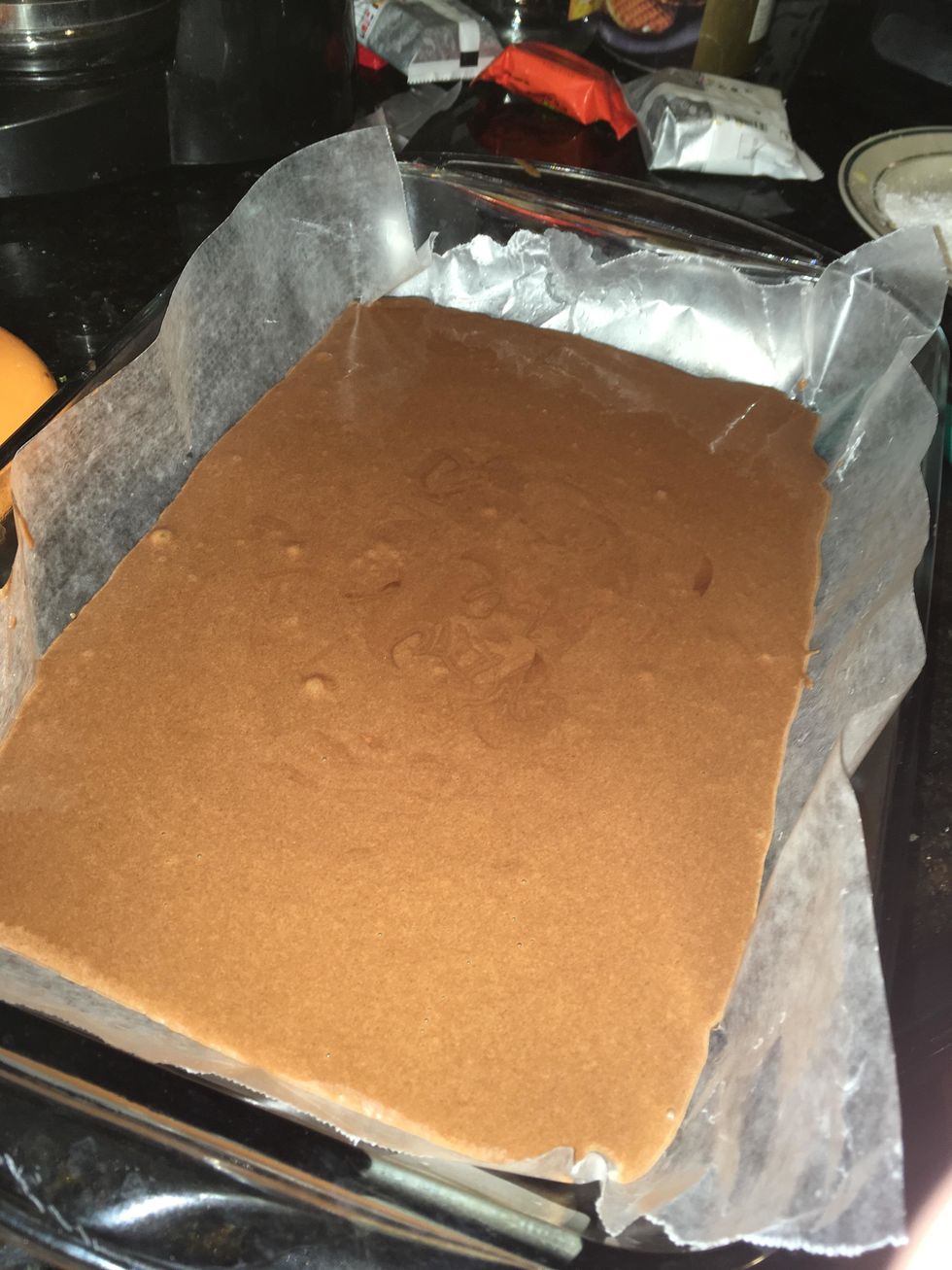 Next take the mix and begin to pour it into the pan . to take the the extras out of the bowl take a spatula and wipe the extras off the side.
When its all in the pan take it and tap it lightly against your counters to get all of the bubbles out. After that is done place your brownies in the oven and let it bake for around 30 minutes.
When the 30 minutes are up open the oven to see if they are done. For extra measures take a fork and touch the cake if no extras come out its ready. Take it out of the oven and let it cool for 40 minutes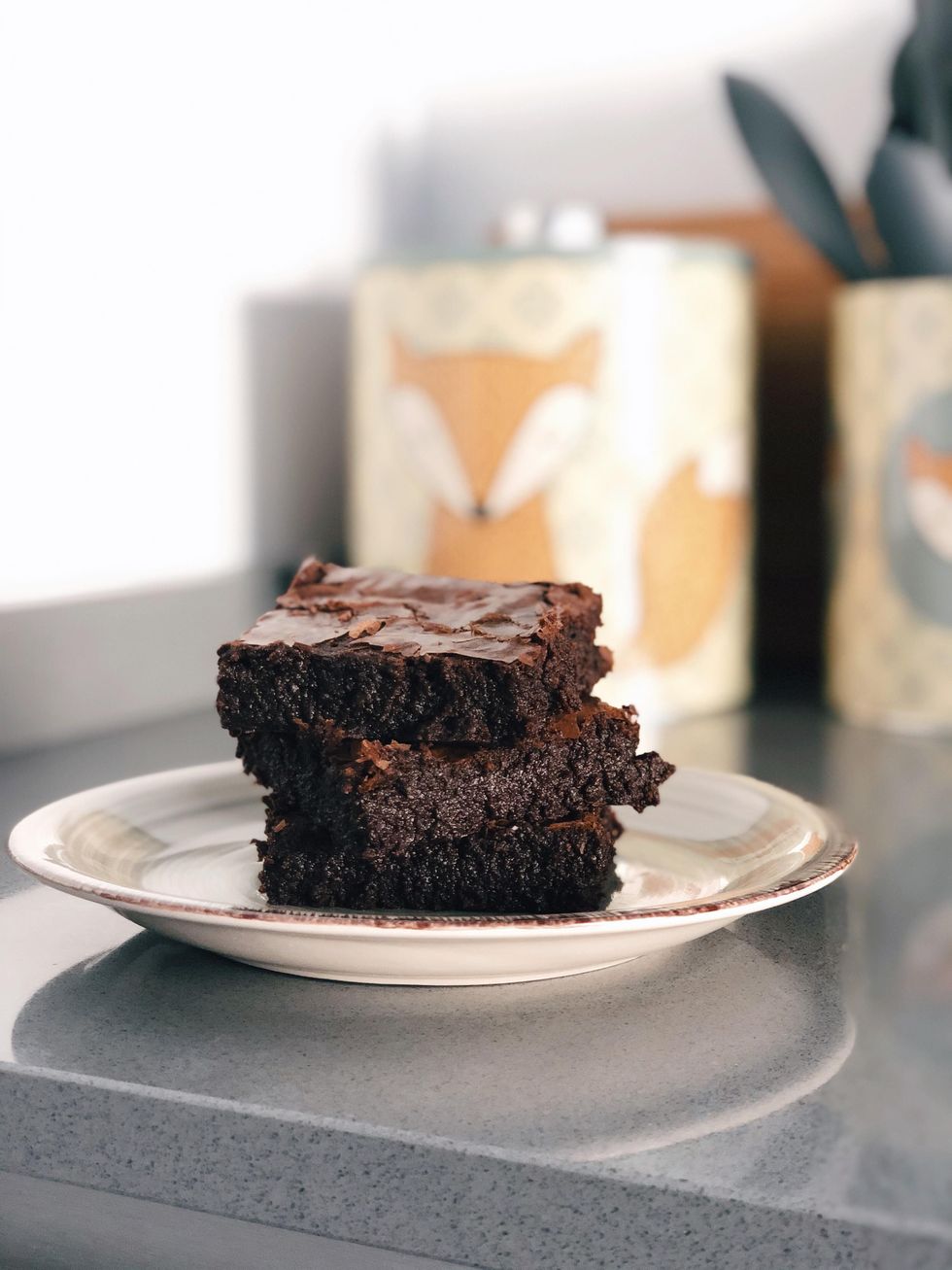 chocolate brownies on white ceramic plate
Photo by
Arantxa Aniorte
on
Unsplash
Last but not least cut the brownies and put yourself a cup of milk and enjoy! If you are interested in more inspiration join our newsletter or enjoy a free trial of our online baking and cooking classes on B+C Classes.
3.0Tbsp Water
1/2c Vegetable Oil
2.0 Eggs
1.0 Box of Brownie Mix
1.0 Box of Wax Paper
1.0 Baking Pan