Easy, straight forward, and loved by many. Especially my boys. 😊
3
Get all of your ingredients together. You should probably also find a bowl, a spatula, a sifter of some kind, a whisk, an 8x8 inch baking pan and an oven. 😉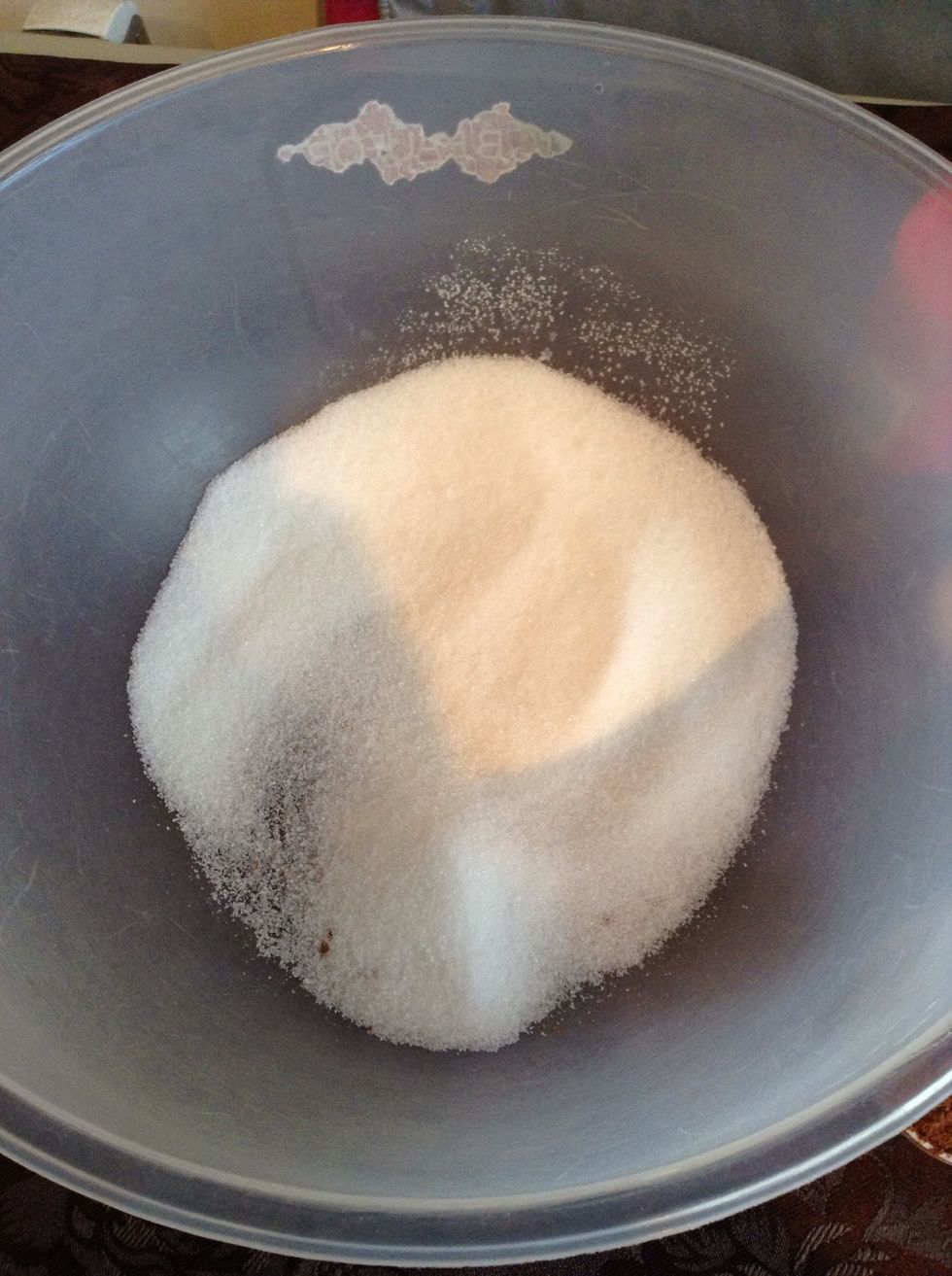 Put your sugar into the bowl. Try not to mistakenly sprinkle in some cocoa which results in the following photos brown colour. Not that the mistake will kill anyone, but just so you know. 😜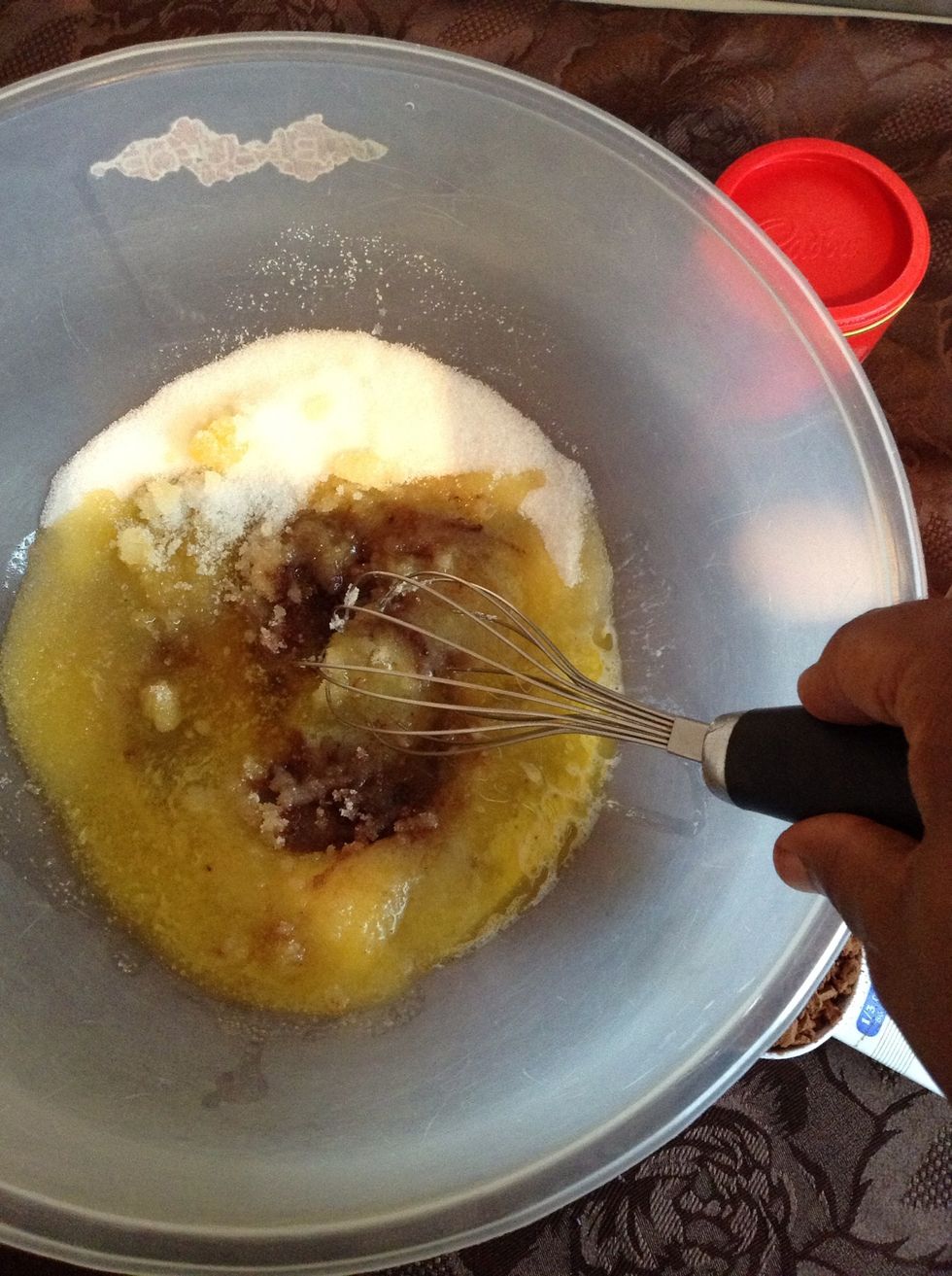 Add the melted butter and whisk until combined.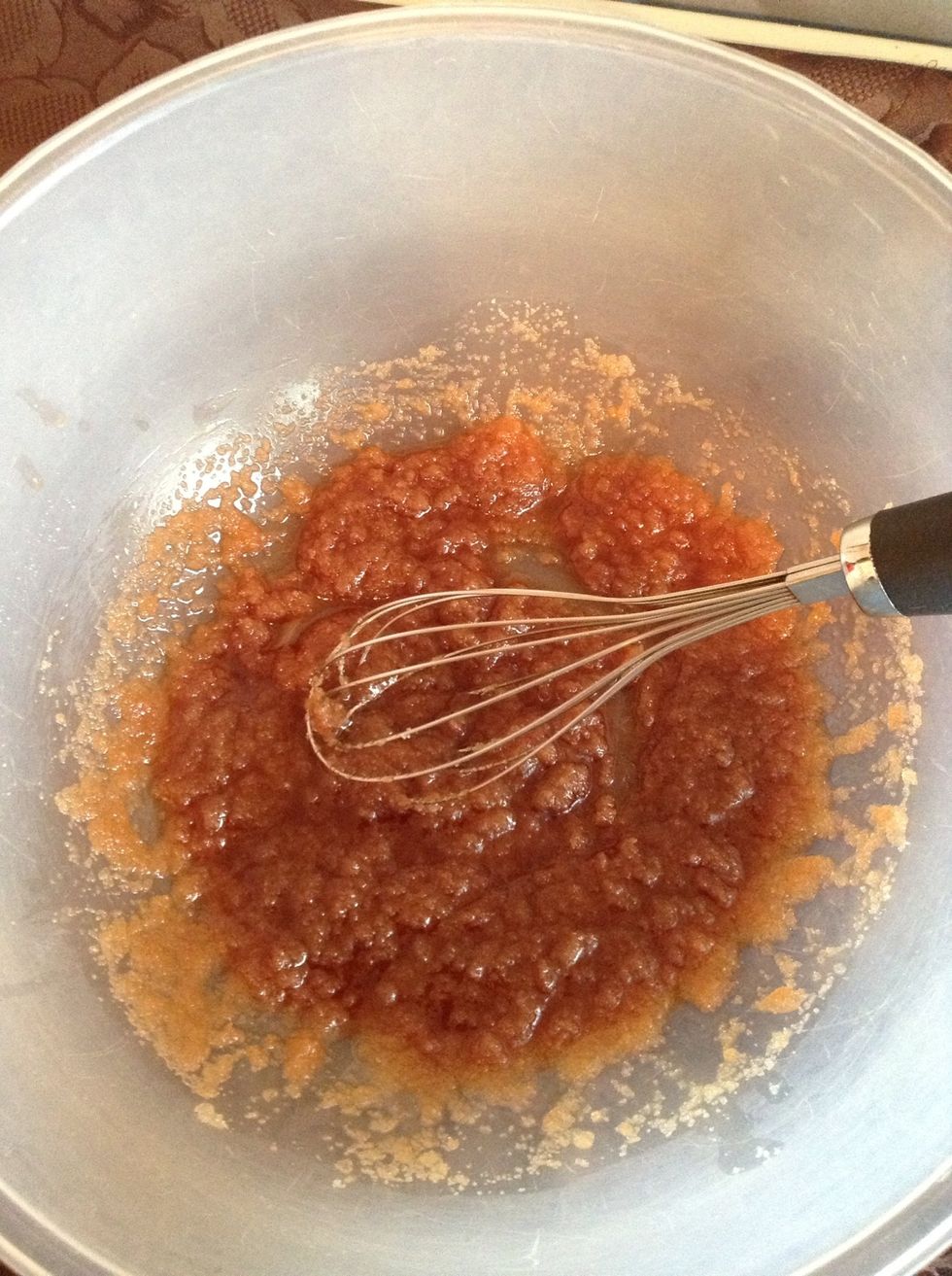 It should look like this, minus the brown color.
Add your eggs and whisk until combined.
Mmmm, doesn't that look good!? Sort of?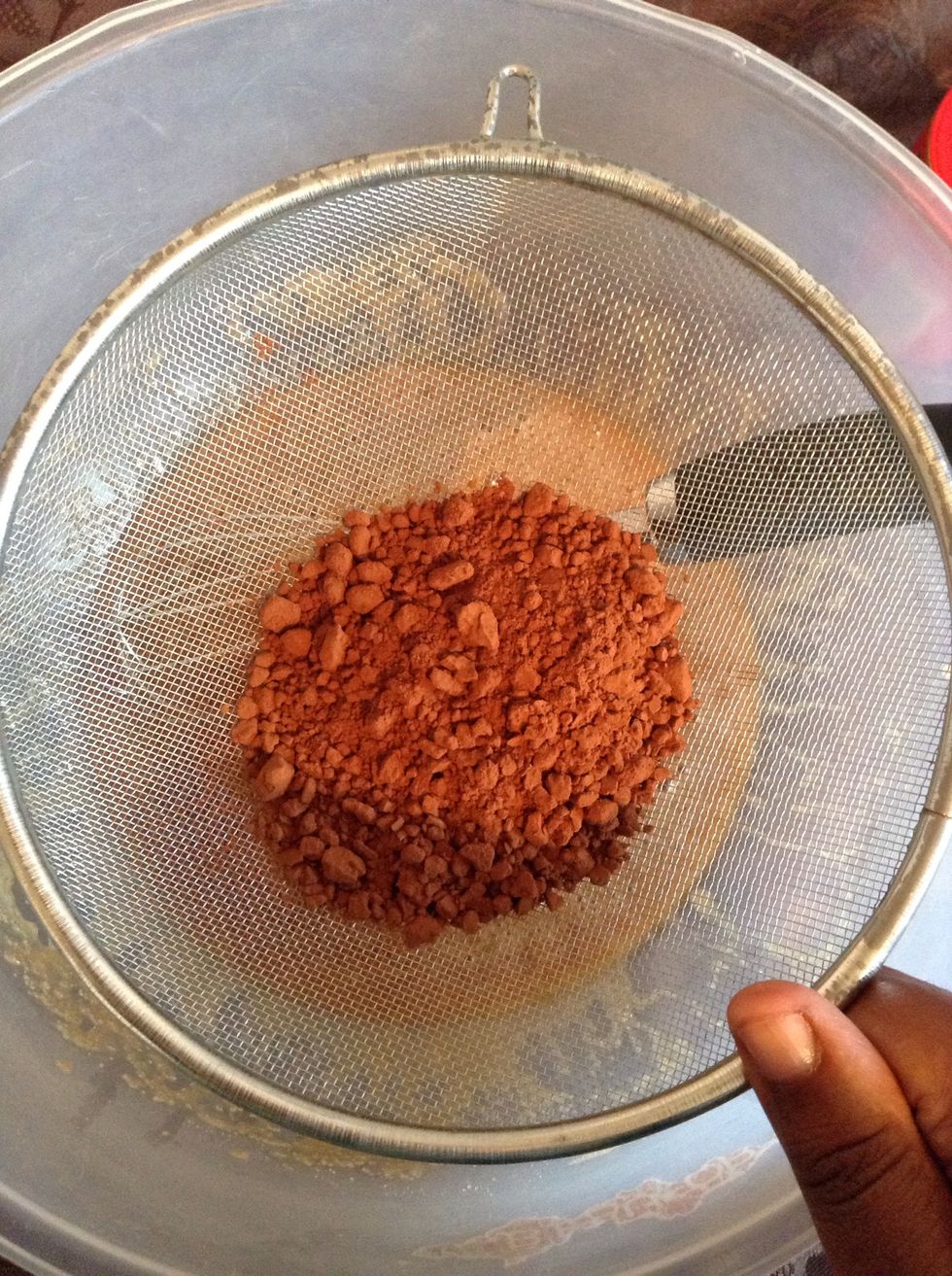 Sift in the cocoa powder.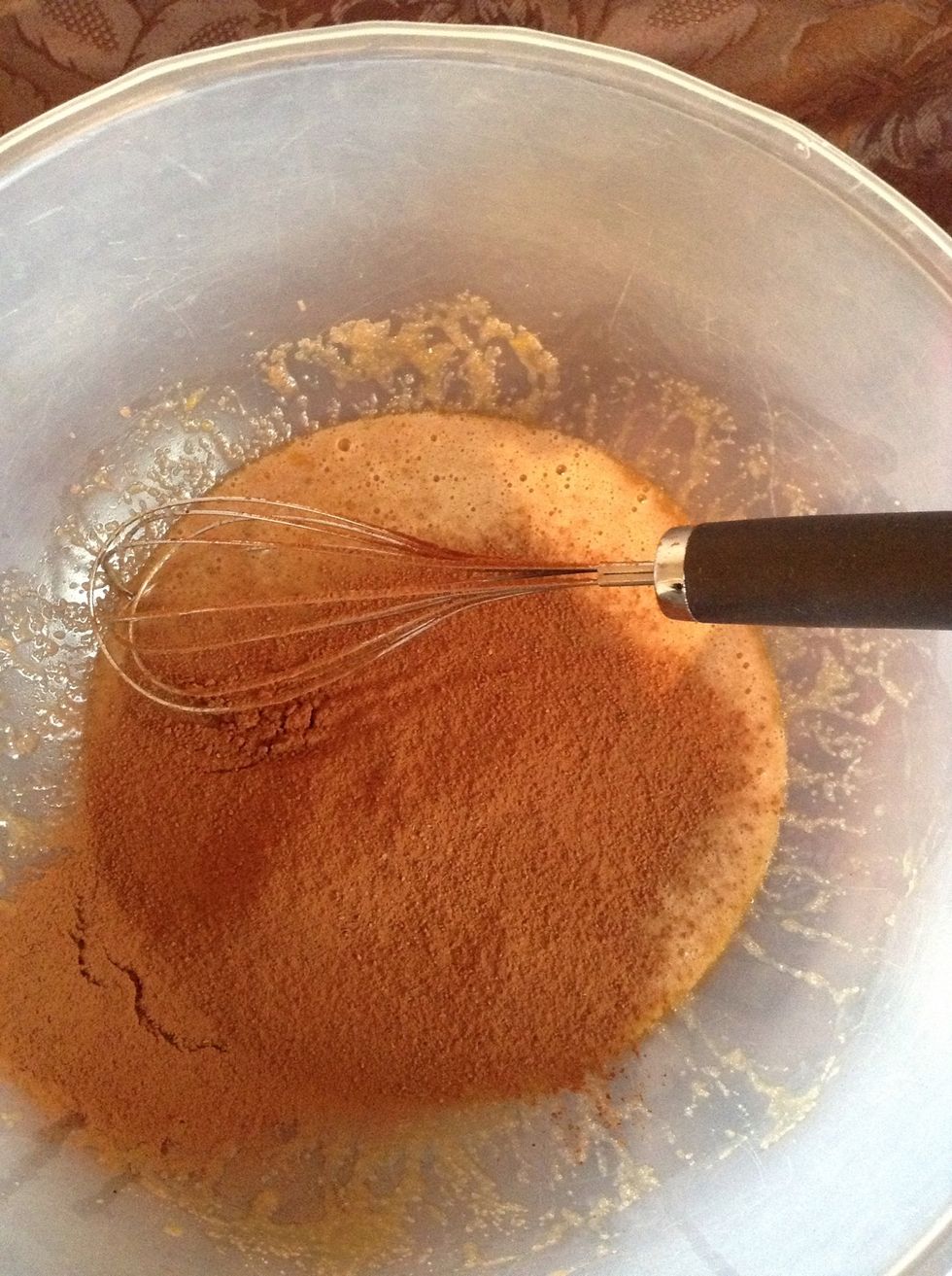 Now whisk it again, but not too fast because you'll be inhaling a cocoa cloud which doesn't taste as good as you might expect.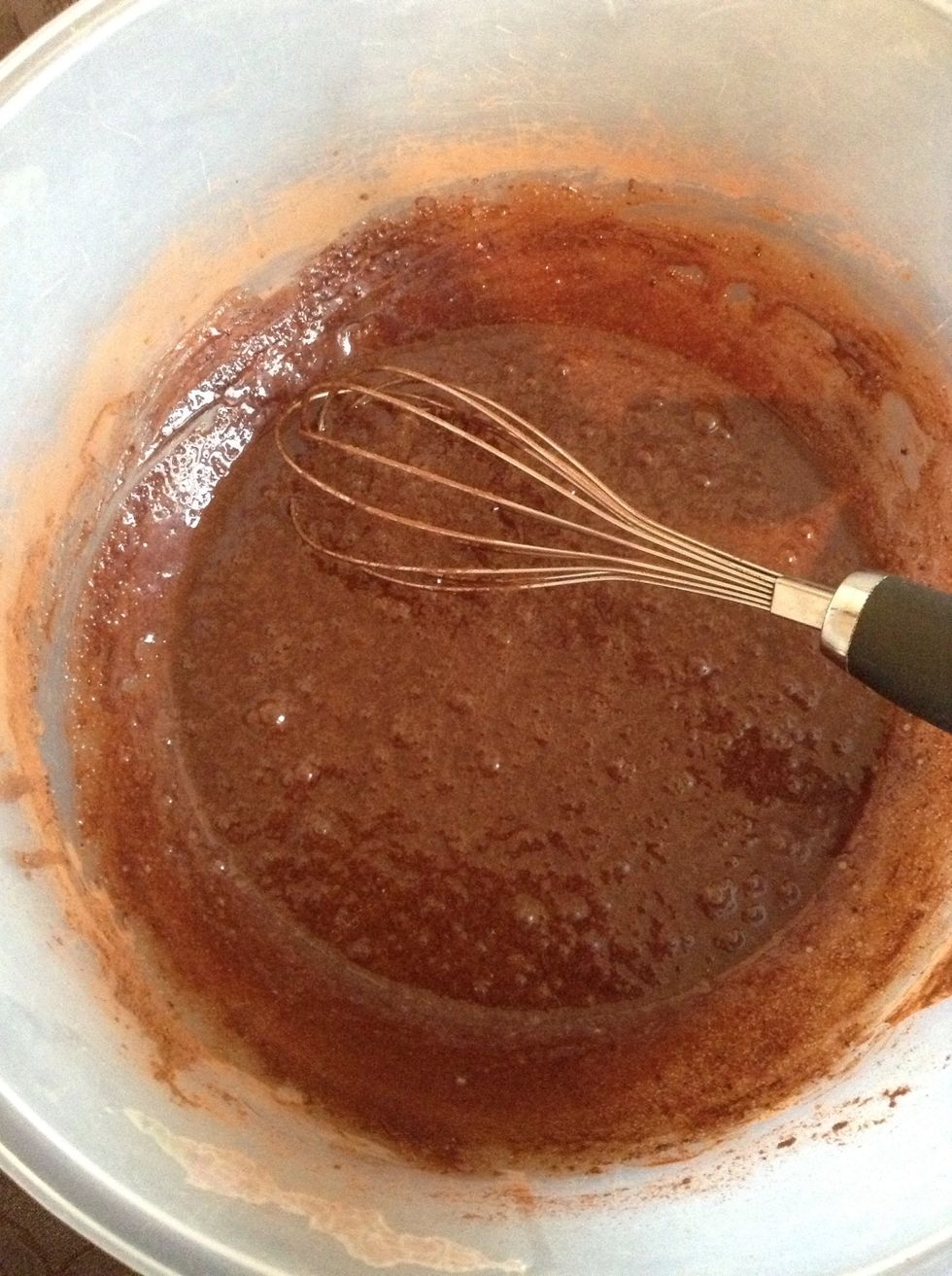 Now it's looking much better!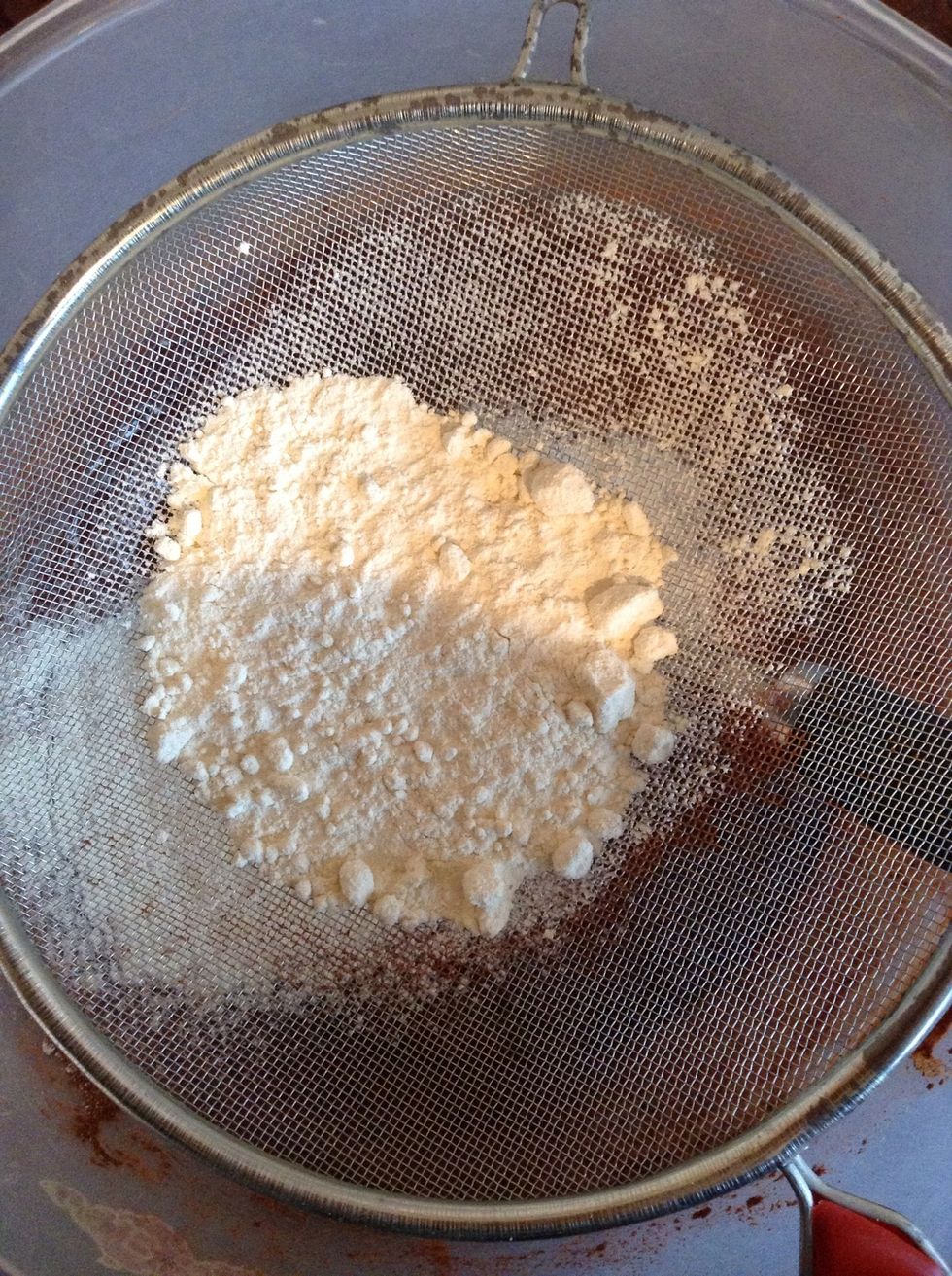 Sift in your flour and whisk until combined.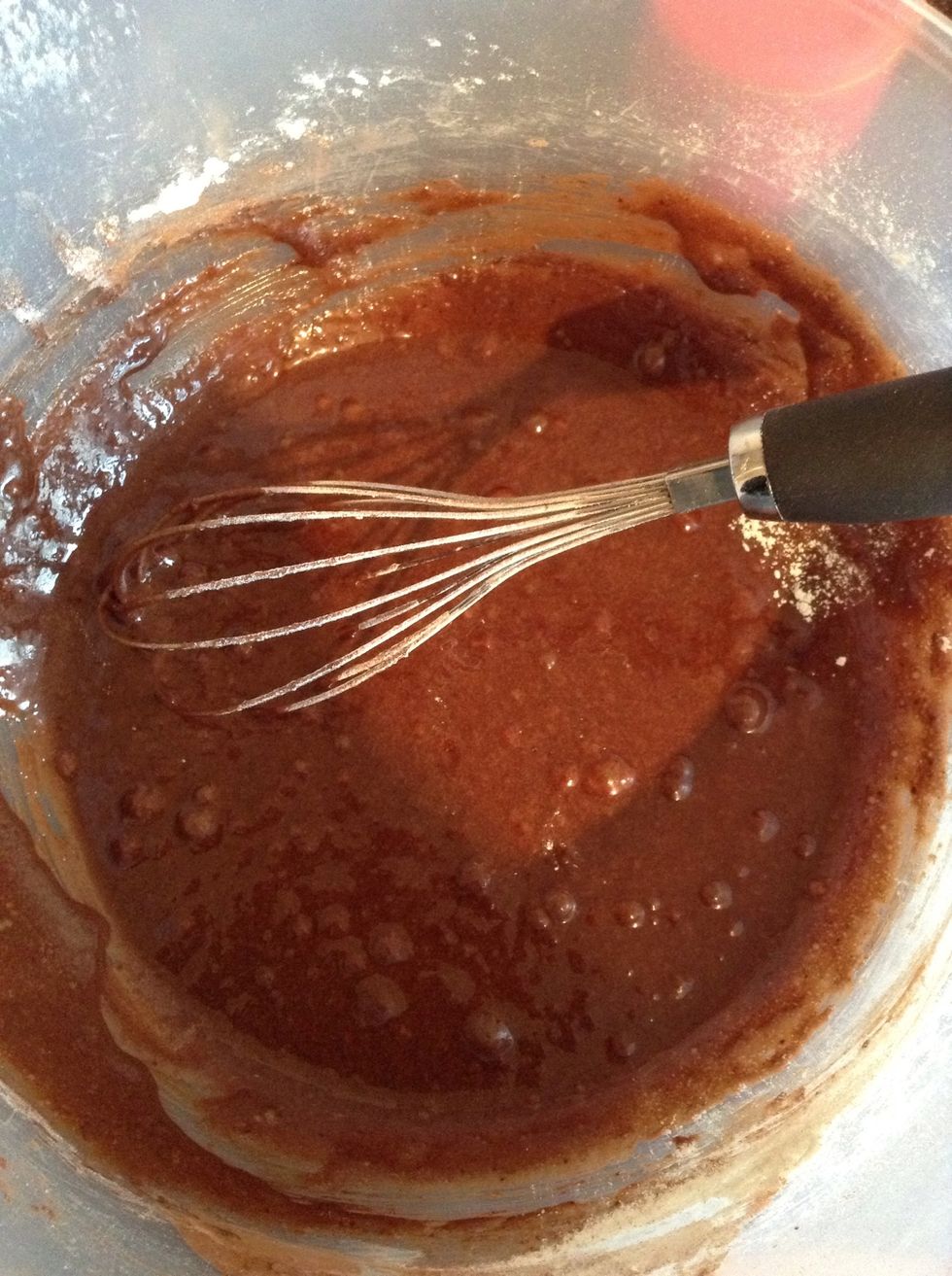 Now that it looks like this, scrap the sides with your spatula and make sure you got everything in there.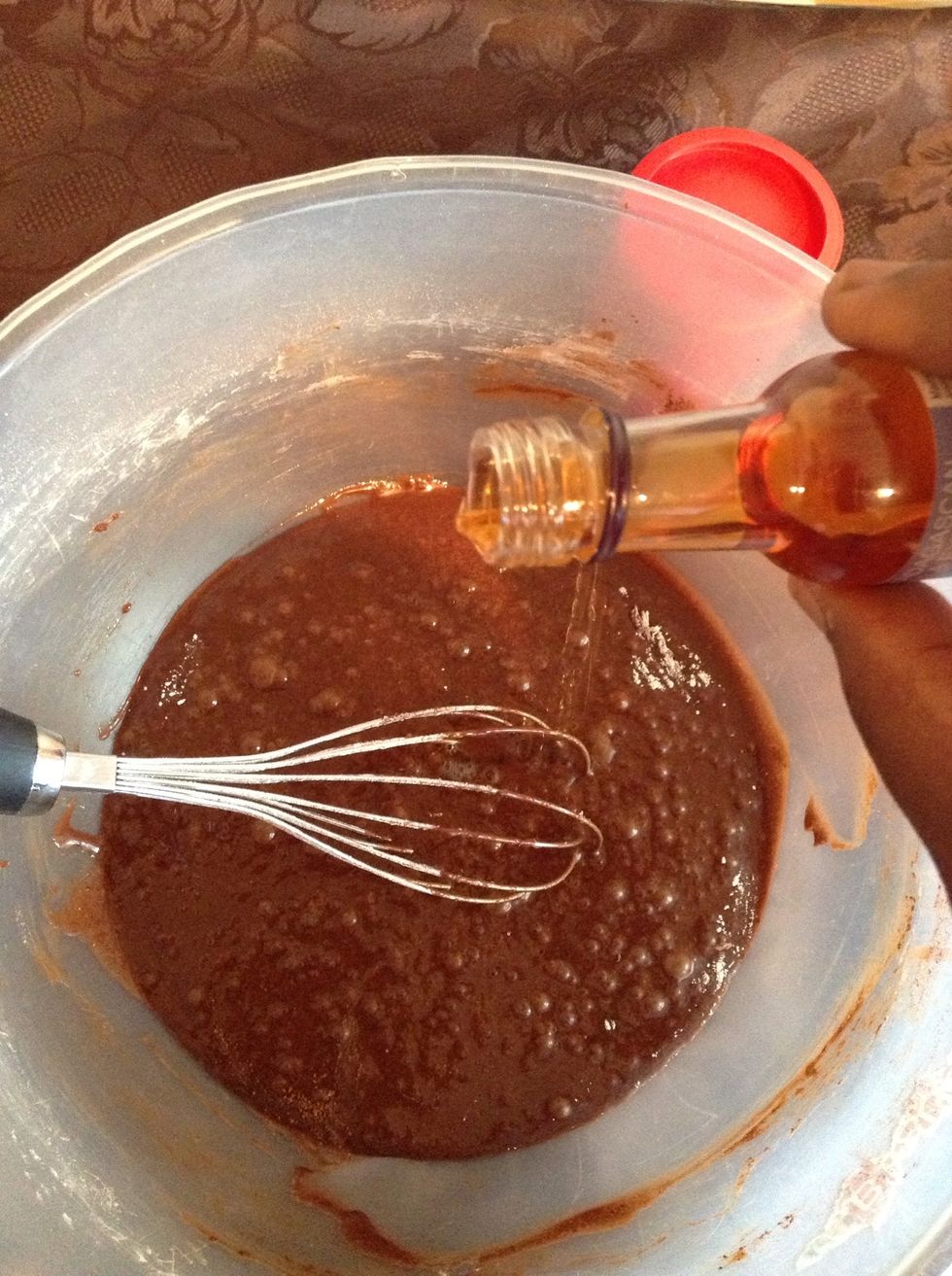 Add in your vanilla and whisk briefly.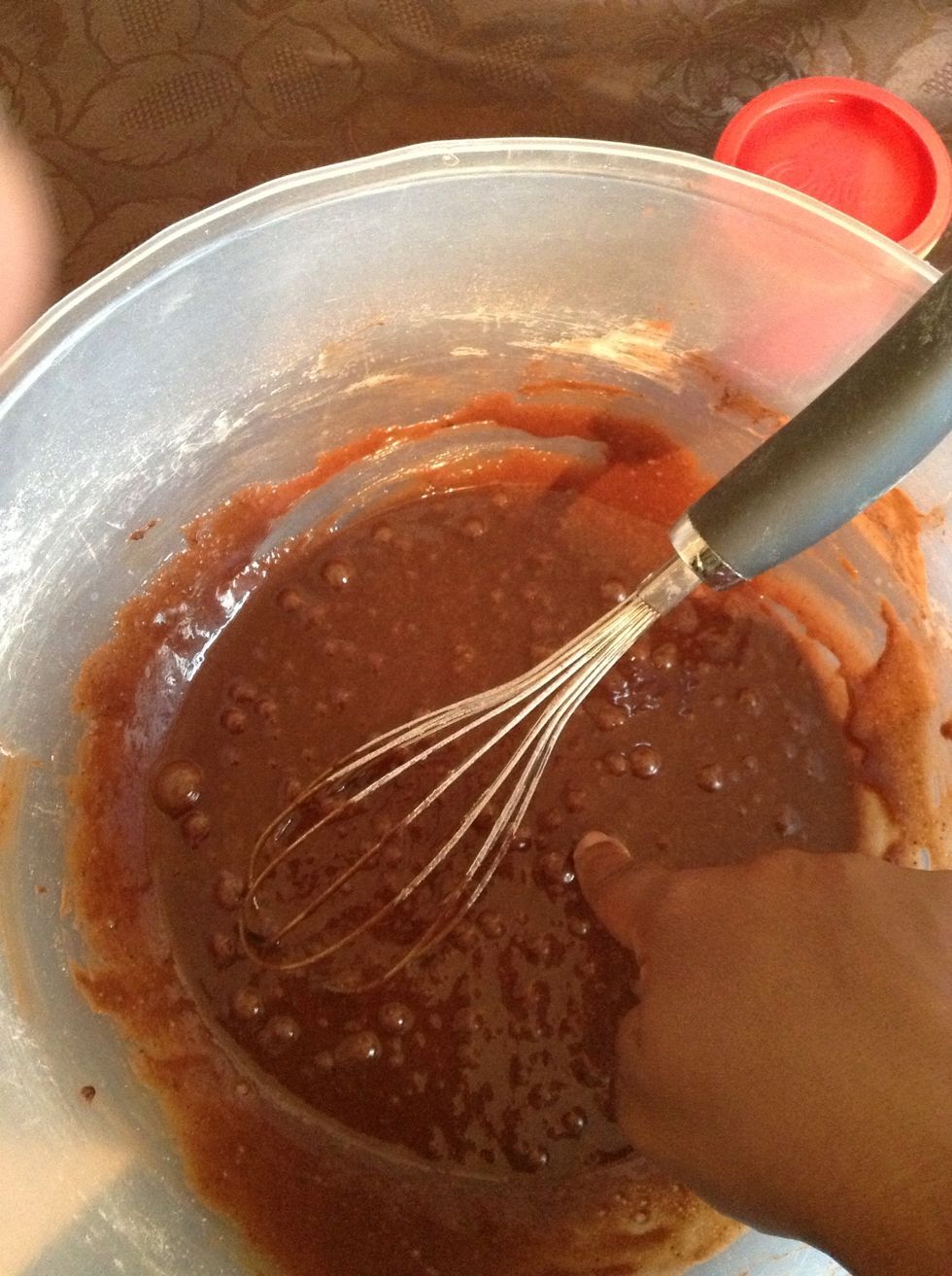 Taste it just to make sure you did it correctly.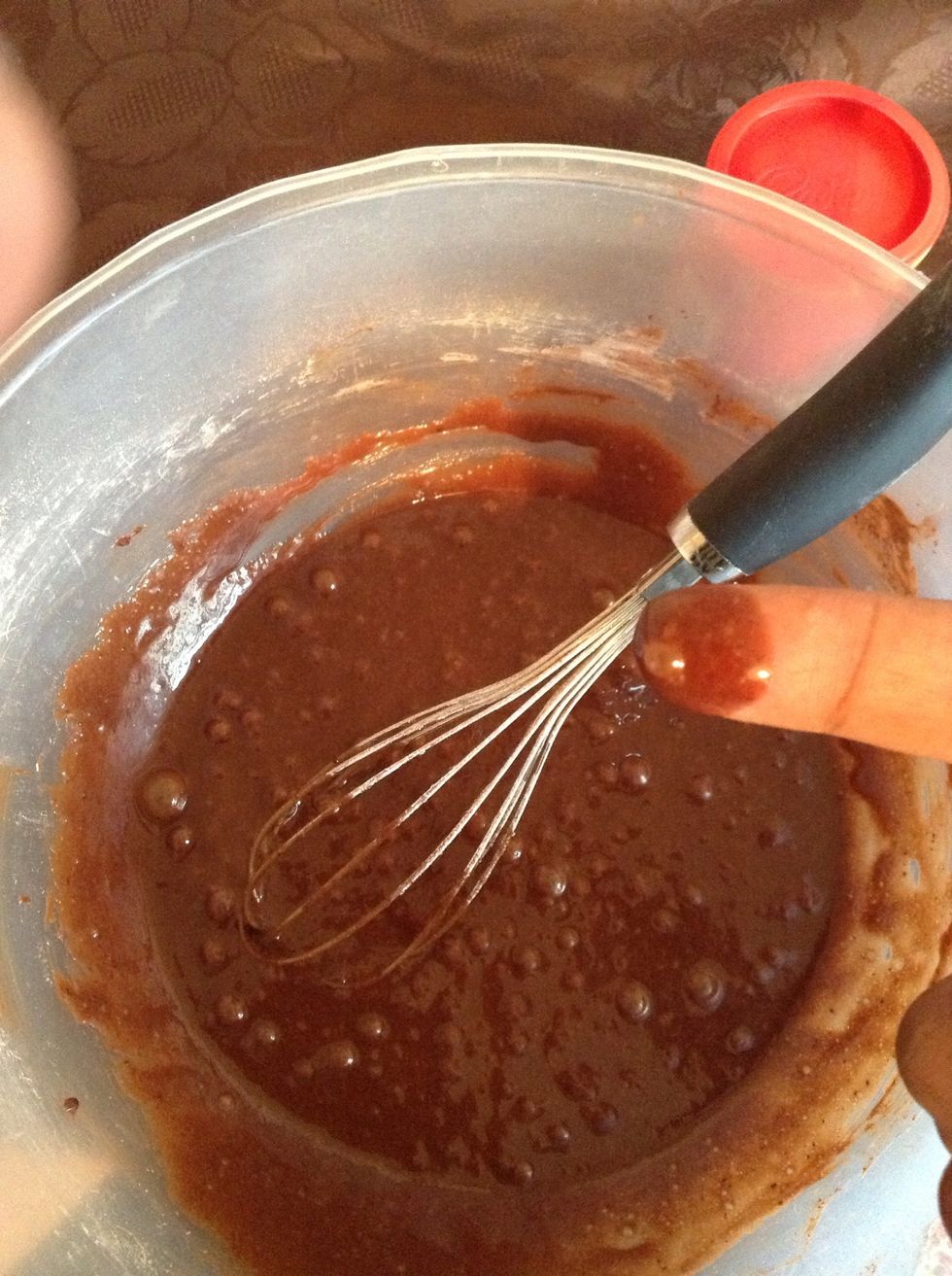 Mmmm....
Pour the batter into your greased baking pan or an ungreased silicone baking pan like mine. (Calling it a pan just doesn't seem right huh?)
All ready for the oven! Bake at 375F for 30 minutes.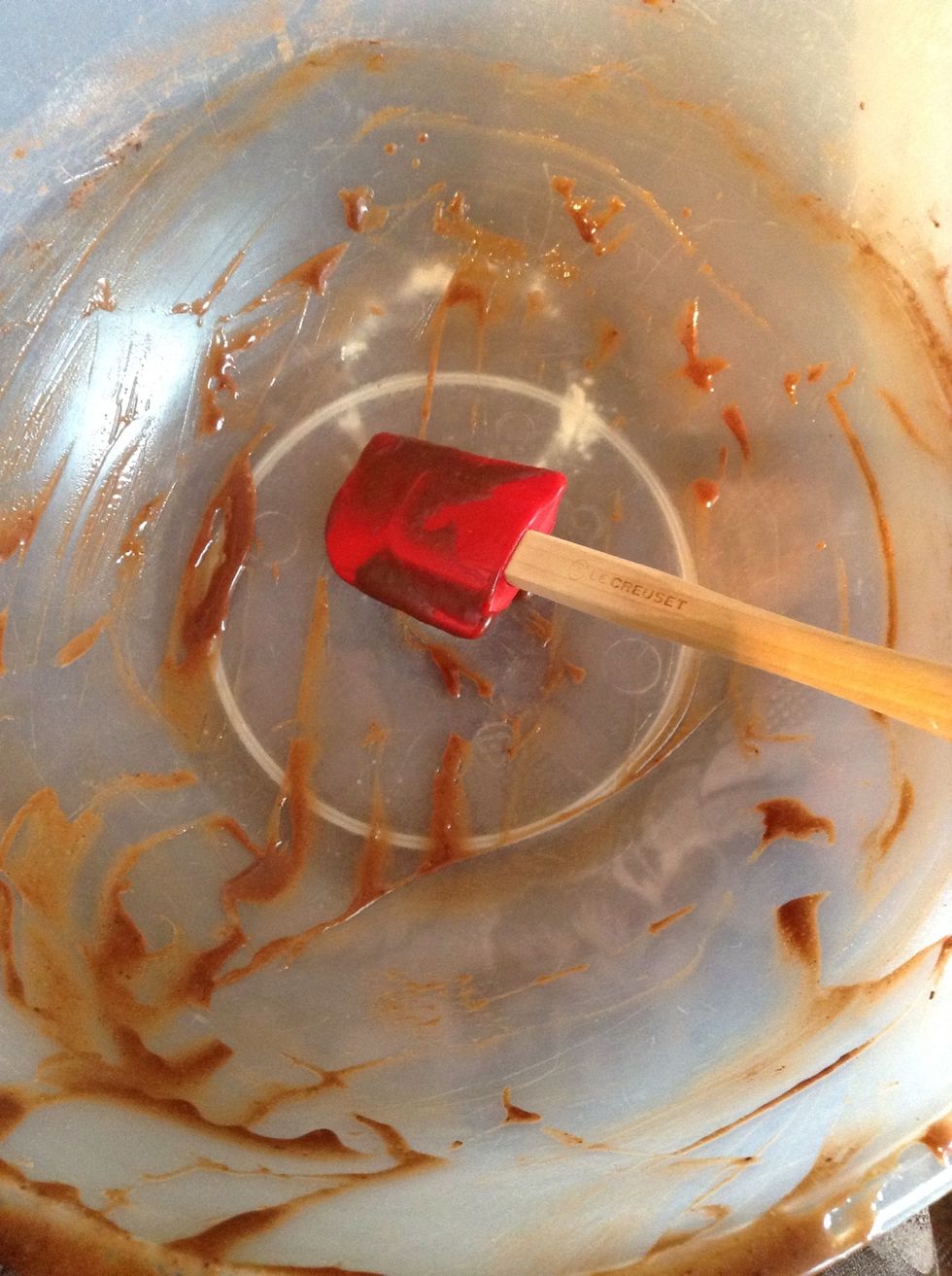 While waiting, feel free to lick everything clean, or let your kids do it like I.....almost did. hehe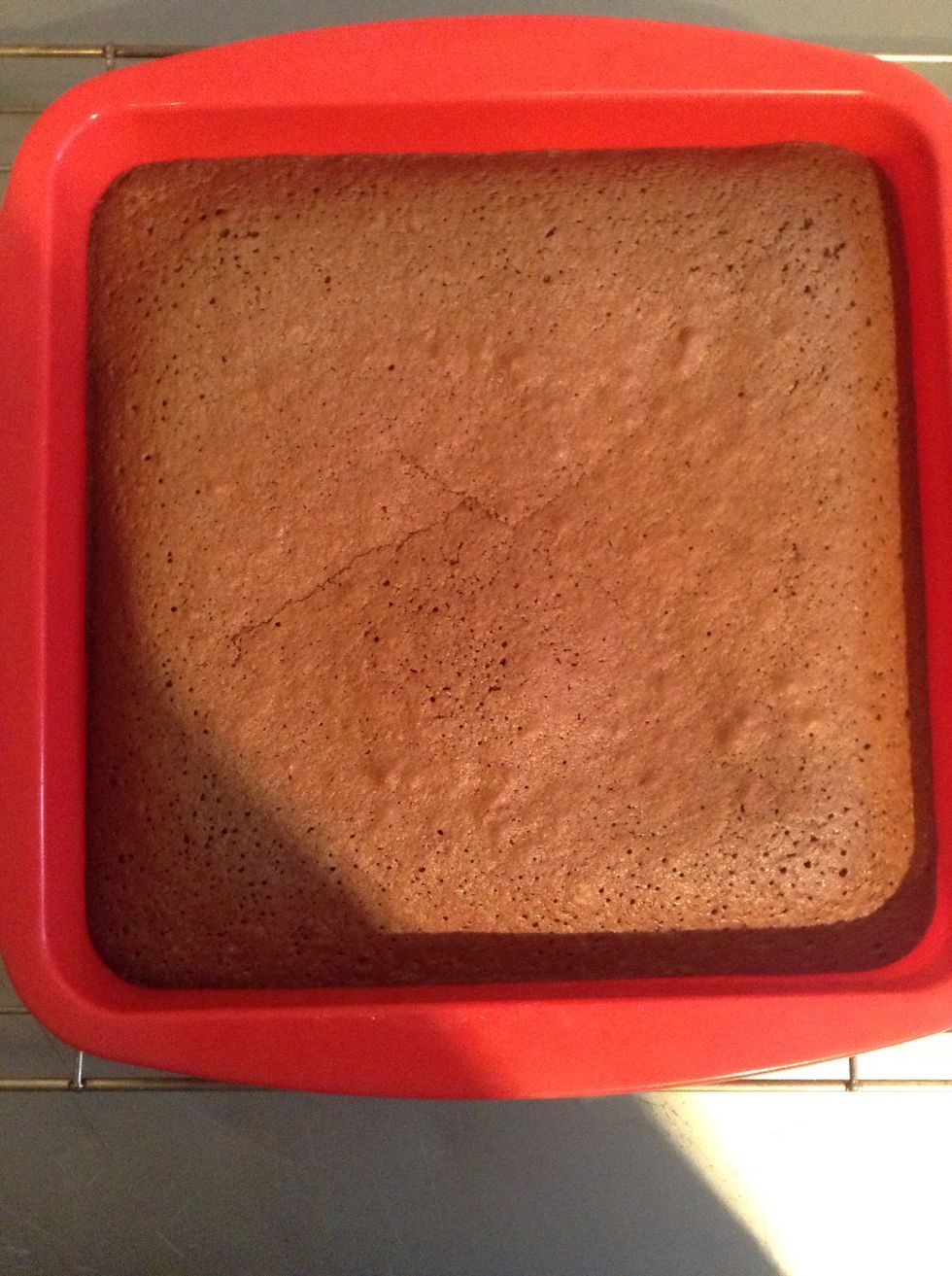 Take your giant brownie out of the oven and try not to crack it in the center because you forgot how flimsy a stupid silicone baking thingmie is. 😡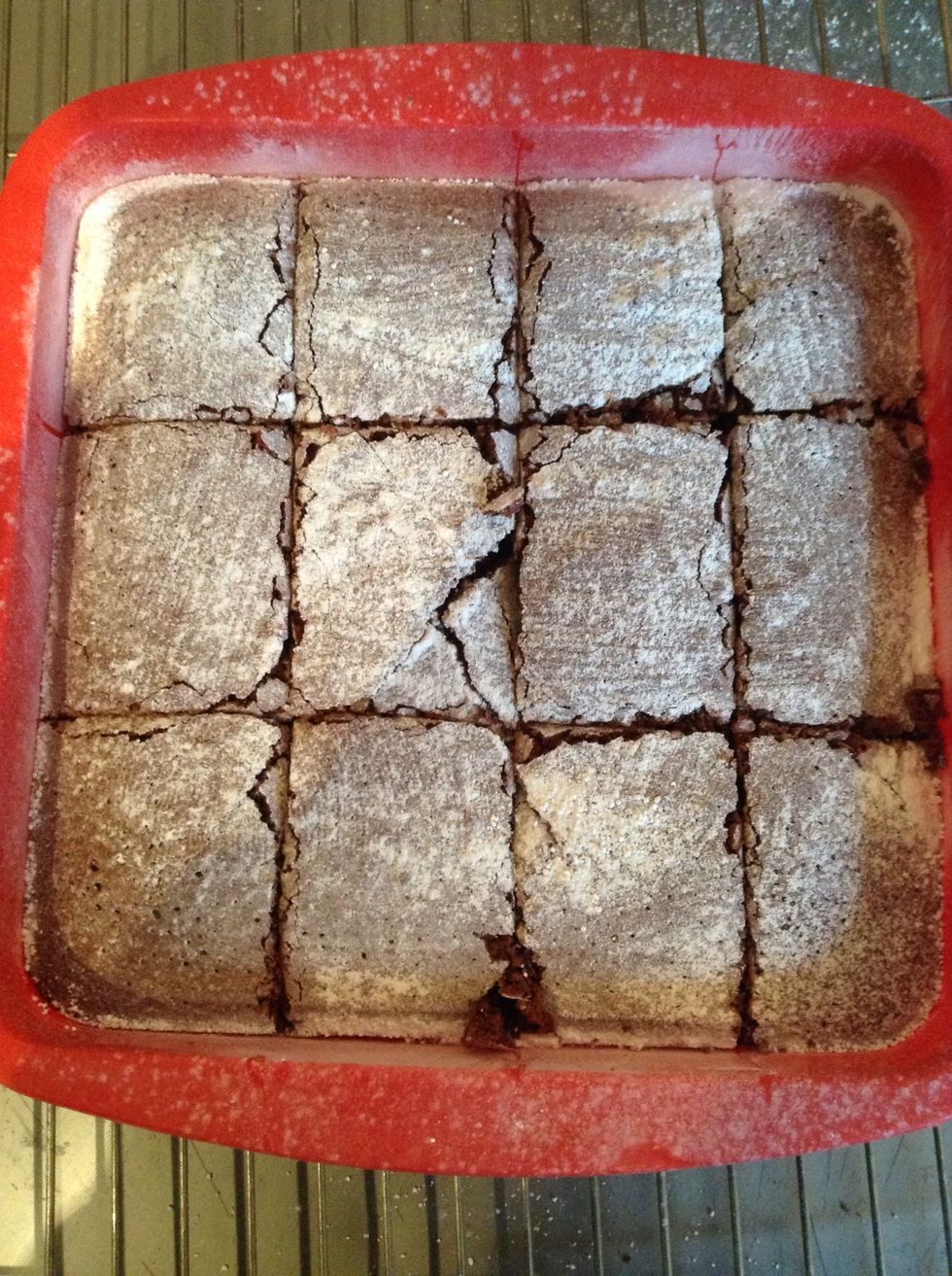 Dust with SIFTED confectioners sugar and cut into smaller brownie pieces. The sugar cloud tastes way better than the cocoa cloud by the way.
Ask your son to use his artistic skills to arrange the brownies on a plate so you can take a picture of them.
Then watch him eat all your hard work.
4 brownies? Really? *sigh*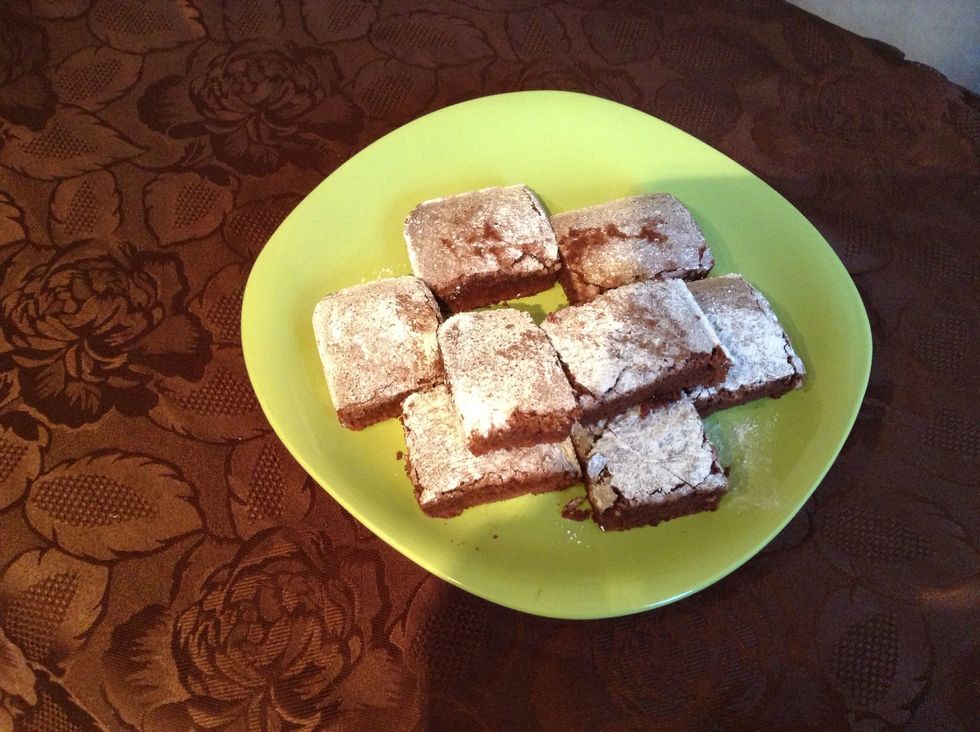 They won't last long after the other boys smell the brownie aroma.
See what I mean? *sigh* Atleast they're easy to make! *Heads back to step 1*
2.0 Eggs (large)
1.0c Granulated Sugar
1/2c Melted Unsalted Butter
1/2c All-Purpose White Flour
1/4c Cocoa Powder
1/2tsp Vanilla Extract
1/4c Confectioners Sugar
Greased 8x8 inch baking pan
Zuleika Lambe
I'm a Bermudian crochet designer living in Edinburgh, Scotland with my 3 boys. I love to crochet, sew, cook, bake and just creating with my hands in general.