How to make brownie mix
We love brownies so this is a large portion of mix. It will give you 7 brownies that each will serve 8-9 people. Takes 5 minutes to make and costs a fraction of store bought
46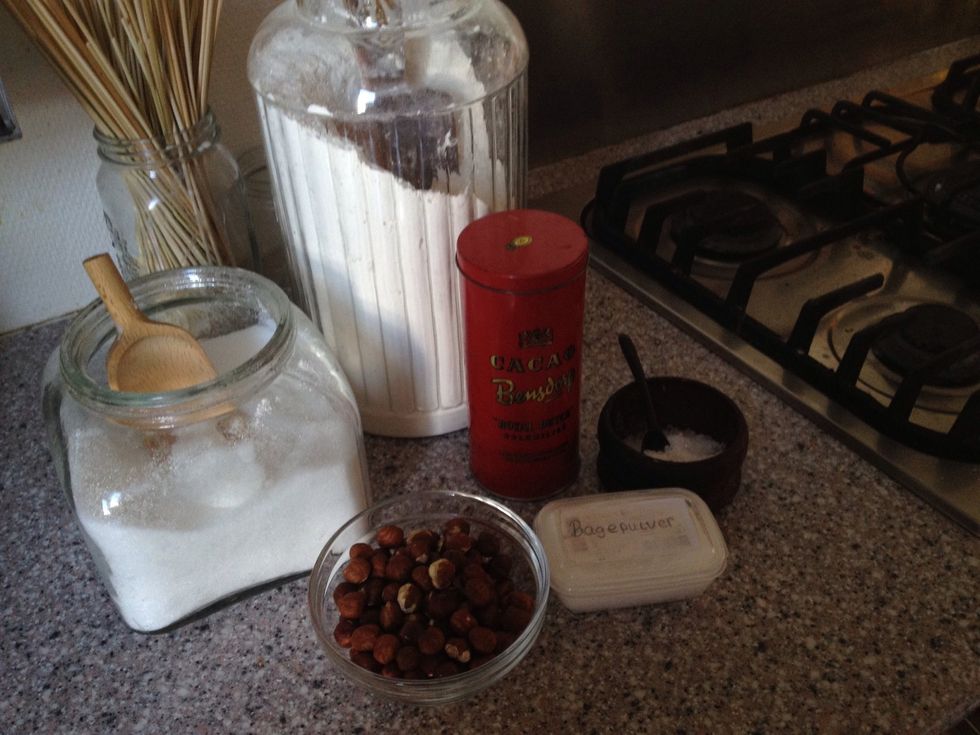 See supply tab for measurements ⬇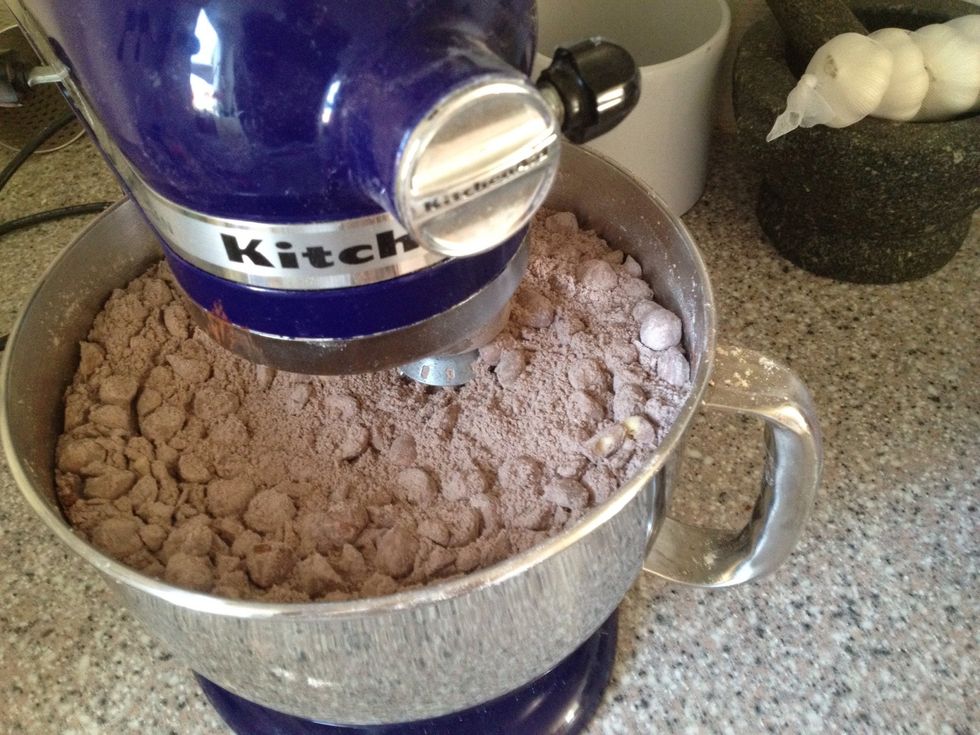 Use your mixer to blend all the dry ingredients together. I added coarsely chopped nuts when all other ingredient was well blended together.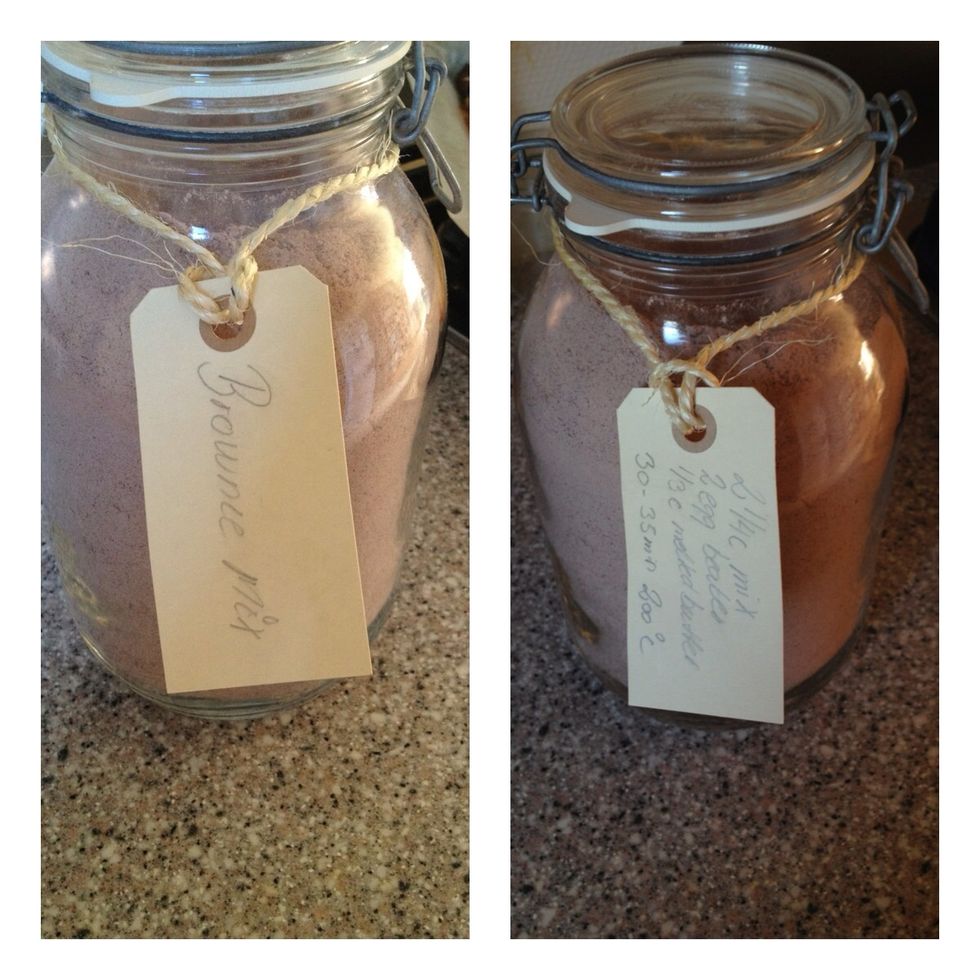 Store in large container, add label with what to add when baking the brownies. You can also put 2 1/4 cup in a smaller container and use as a gift, remember to add instructions Will keep for 6 month.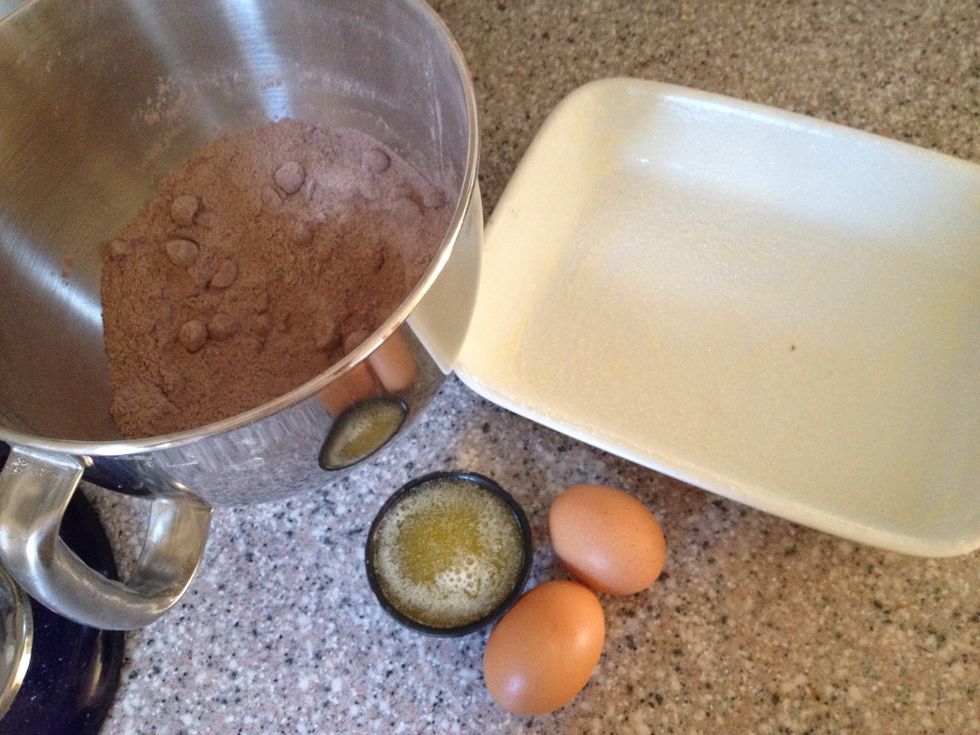 Turn your oven on at 350°F-200°C Use 2 1/4 cup mix. See tab for the rest of ingredients⬇ lightly beat the eggs Add butter, eggs and vanilla to the mix and blend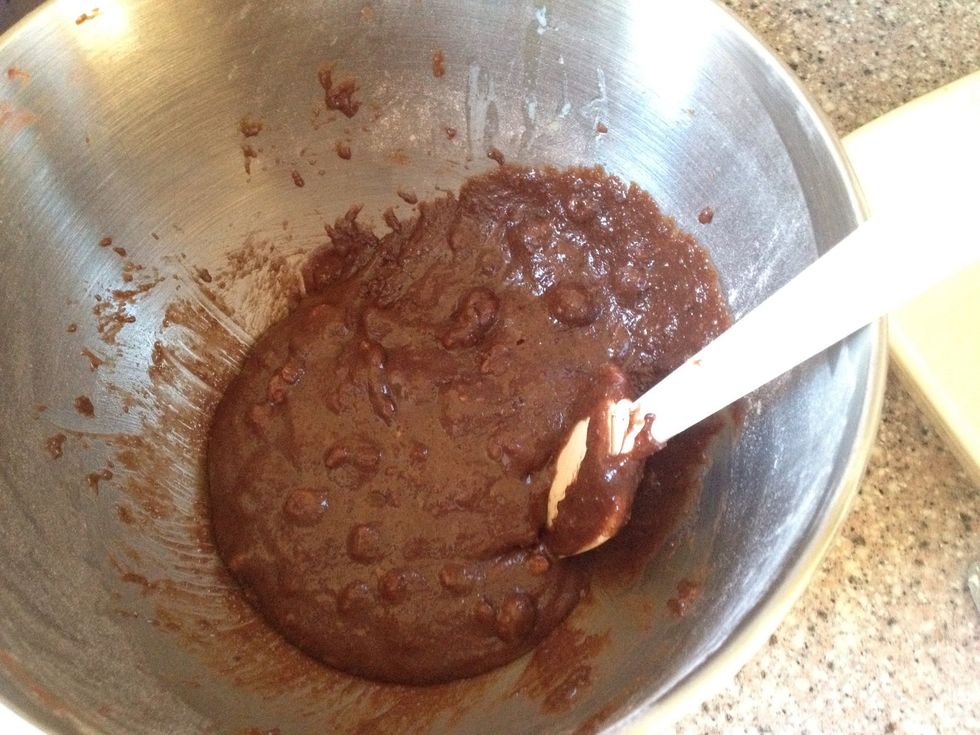 Don't over work your dough. That will result in a more cake like brownie and we don't want that.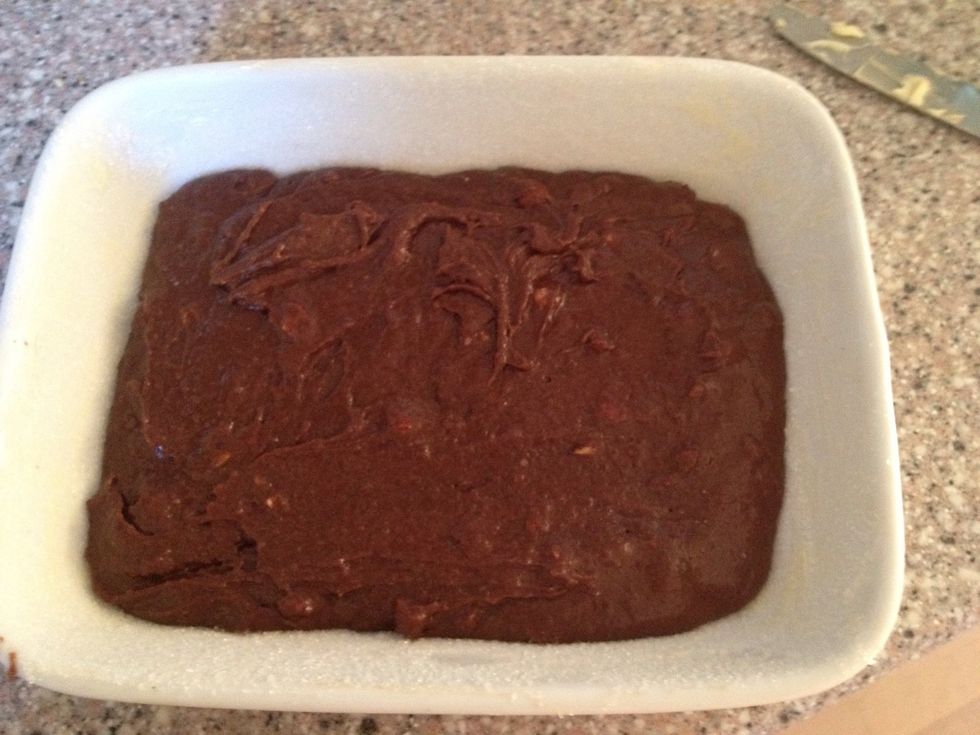 Grease your pan and sprinkle with sugar. An 8x8" pan will give you a 2" thick brownie,bake for 30-35 minutes. An 9x13" pan will give you a 1/2-1" thick brownie,bake for 25-30 minutes.
I hope you can see that the centre of the cake is soft and lovely. Serve with ice-cream or just as it is.
8.0c Sugar
6.0c Flour
2.0c Cocoa powder
1/2Tbsp Baking powder
1.0Tbsp Salt
Optional
1/2c Nuts
For baking
1/4c Brownie mix
2.0 Eggs lightly beaten
1/3c Melted butter
2.0tsp Vanilla extract