Turn oven to 350 degrees.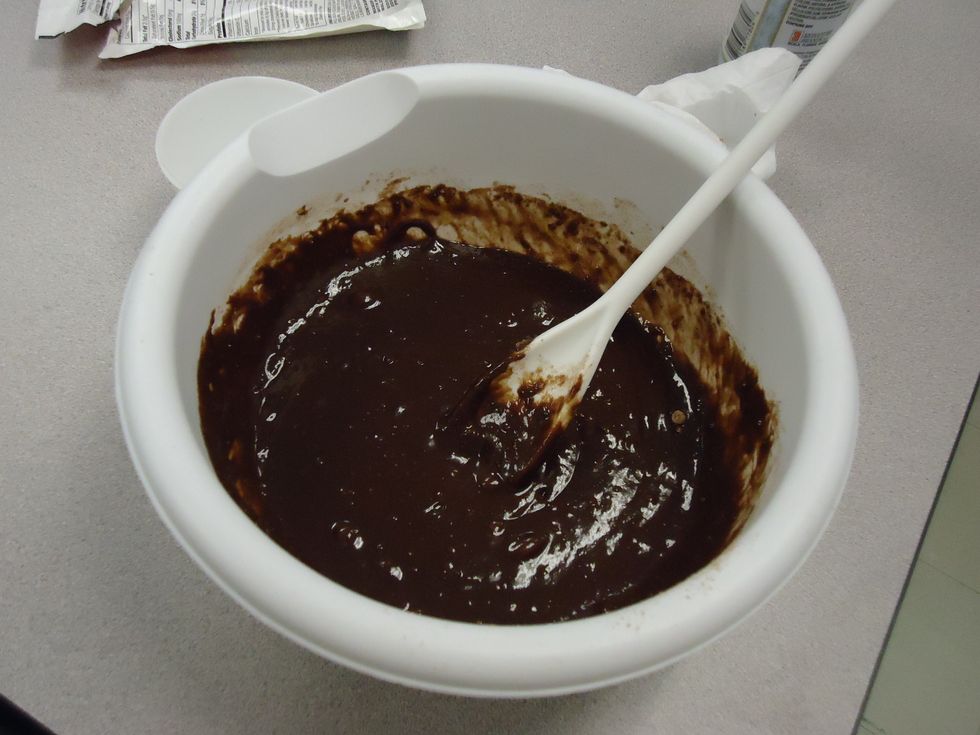 Mix ingredients on box with brownie mix and add in the baking soda and chocolate chips.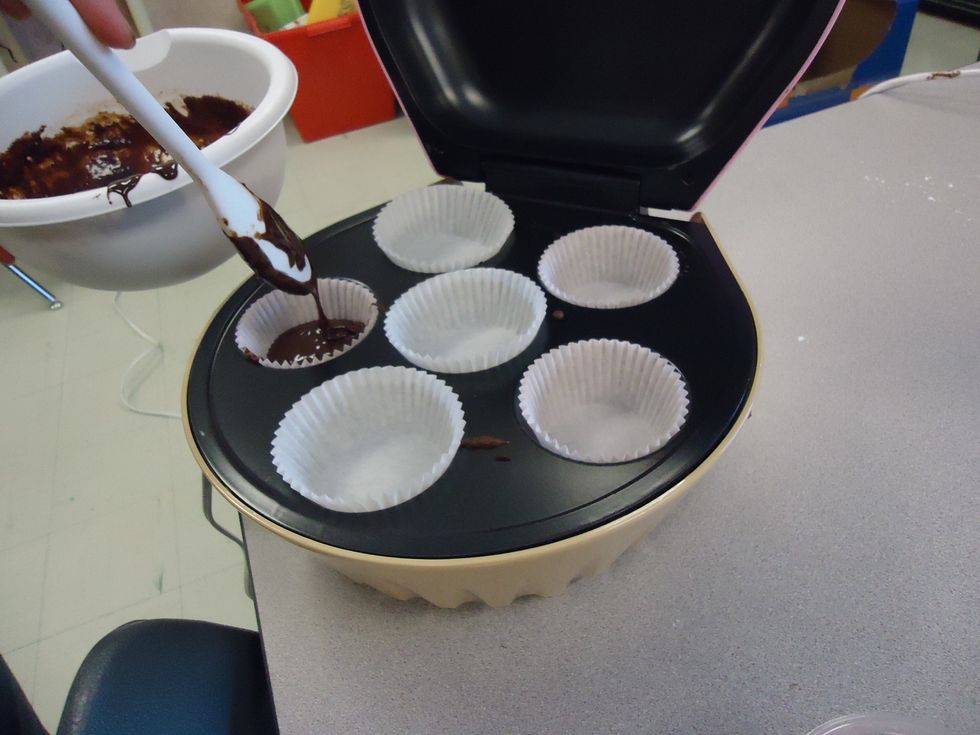 Put the mix of ingredients in the cupcake pan or liners. Put the cupcakes in the oven for 20 minutes.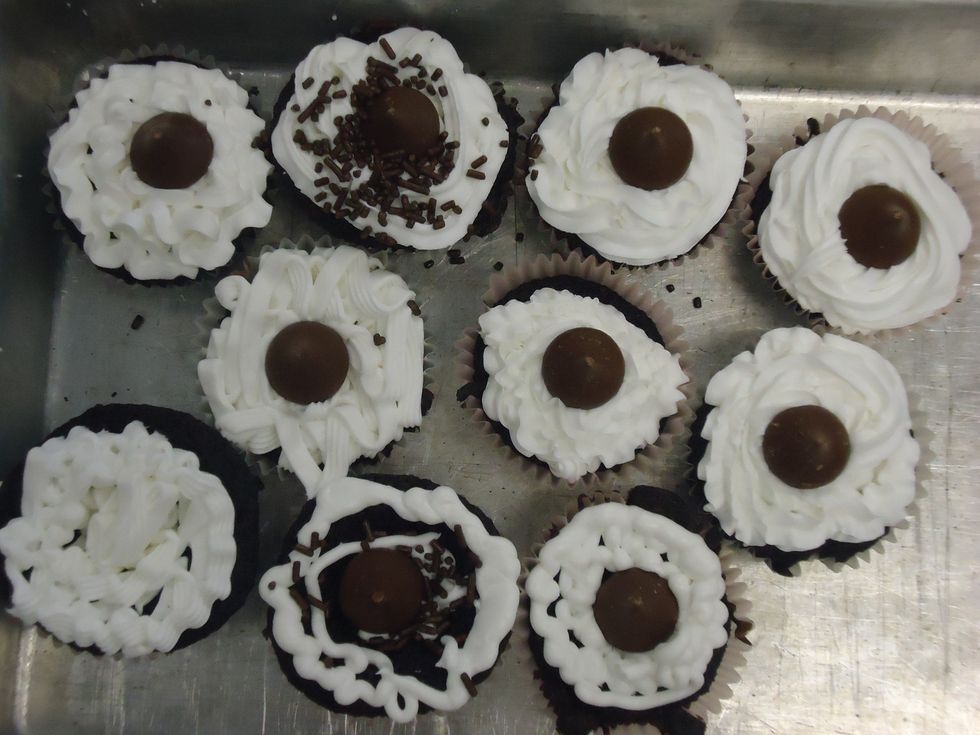 Take the cupcakes out of the oven. Wait 20 minutes and then put the frosting and sprinkles on. Optional: Put a chocolate hershey's kiss on top of the cupcake.
1.0 Box of Brownie Mix
Ingredients on box
1.0c Chocolate Chips
2.0tsp Baking Soda
White Frosting
Sprinkles
Large Bowl
Cupcake Pan (w/ linings)