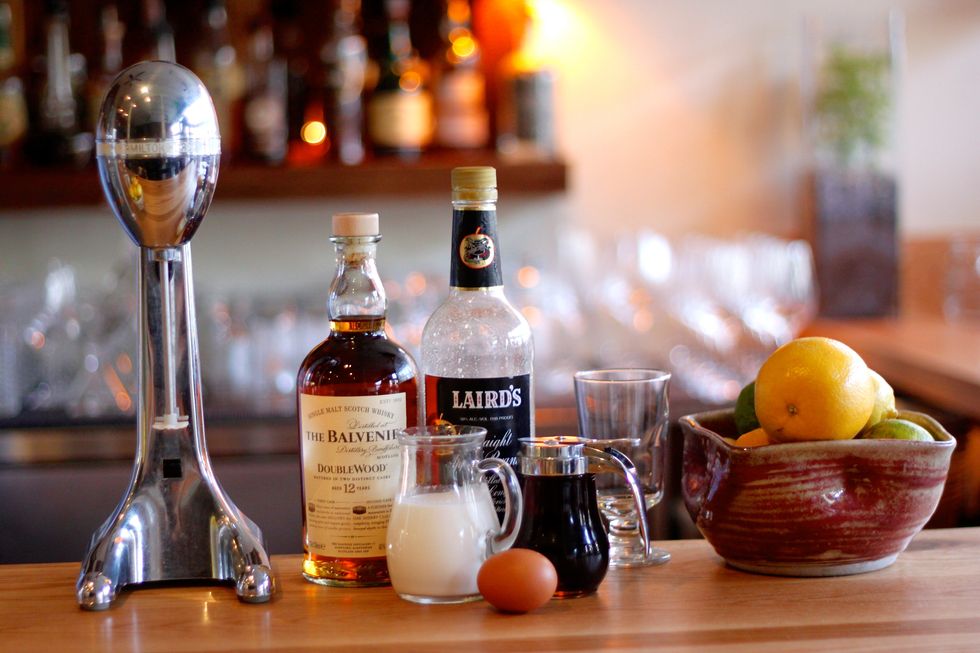 Get together some Scotch, Apple Jack (here we used brown butter-infused Apple Jack), heavy cream, maple syrup, an egg, and a blender.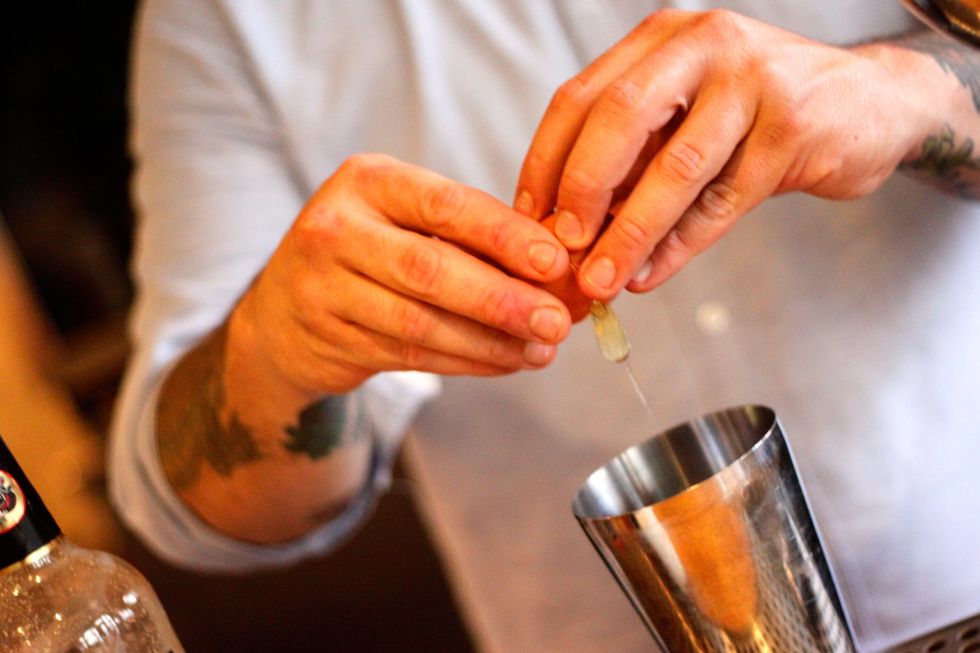 Crack a whole egg into your blender or blender cup.
Then add your Apple Jack.
To infuse with brown butter, brown some butter. Once it cools (but is still liquid) pour in with Apple Jack in a container. Put this in the freezer. When the butter hardens, strain off the liquid.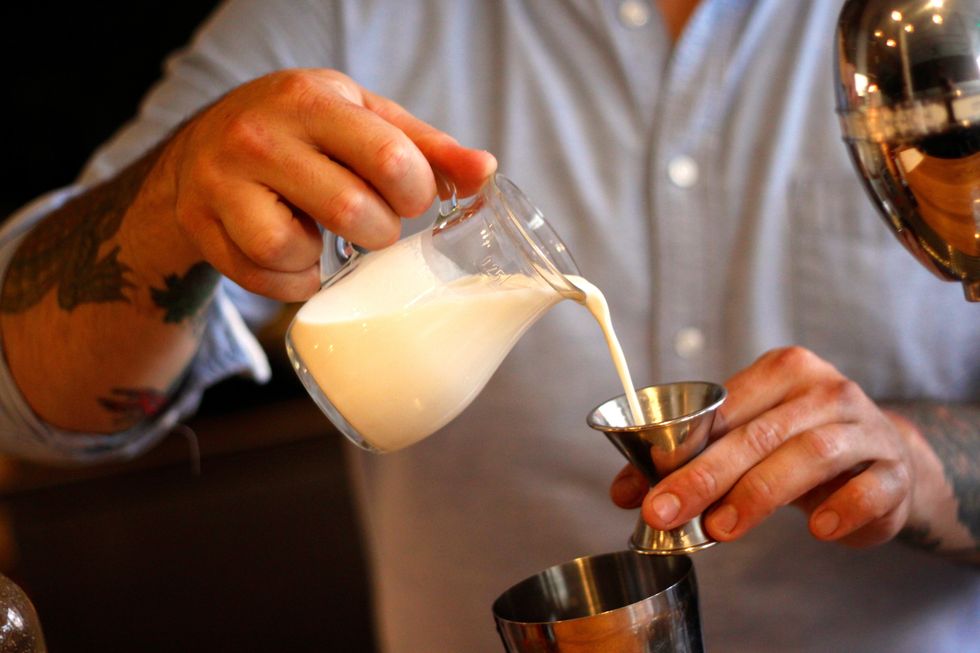 Next add heavy cream.
Next add your maple syrup. We used Grade B because it is thicker.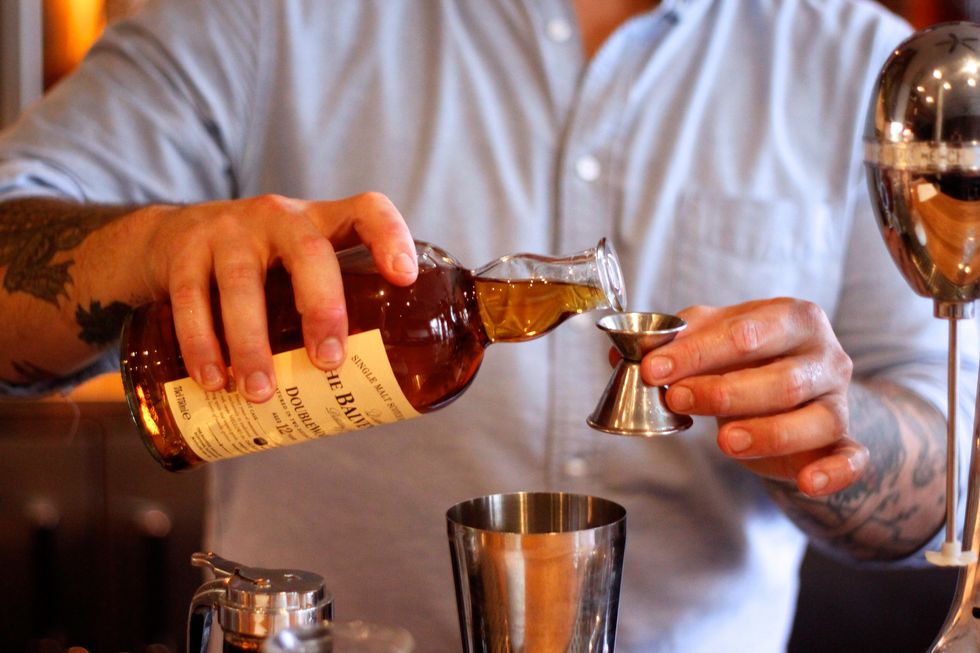 Next add some Scotch.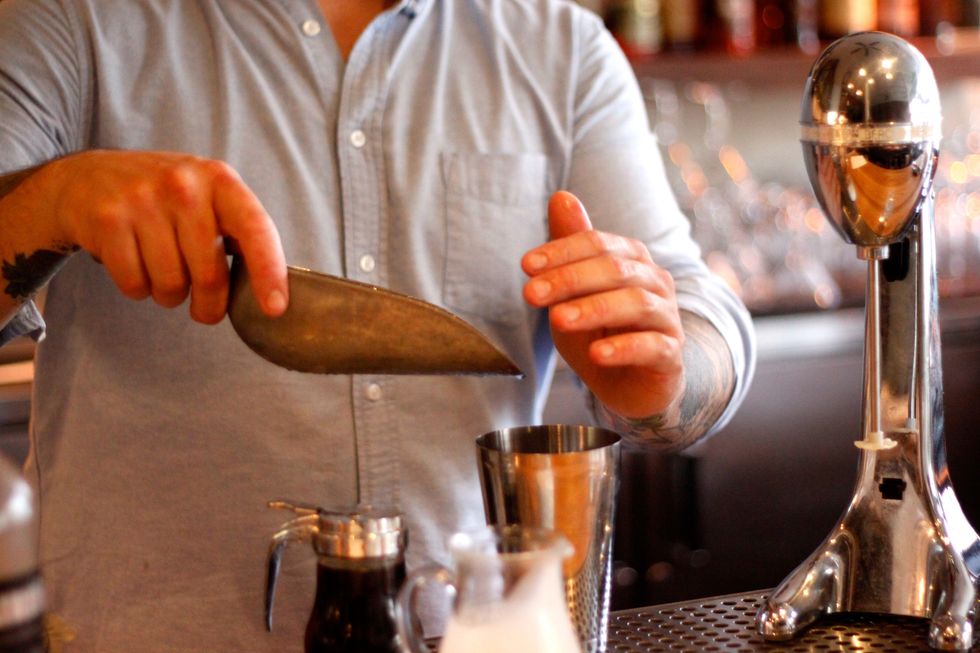 Now add a couple pieces of cracked ice (pre-cracking it helps achieve the best froth).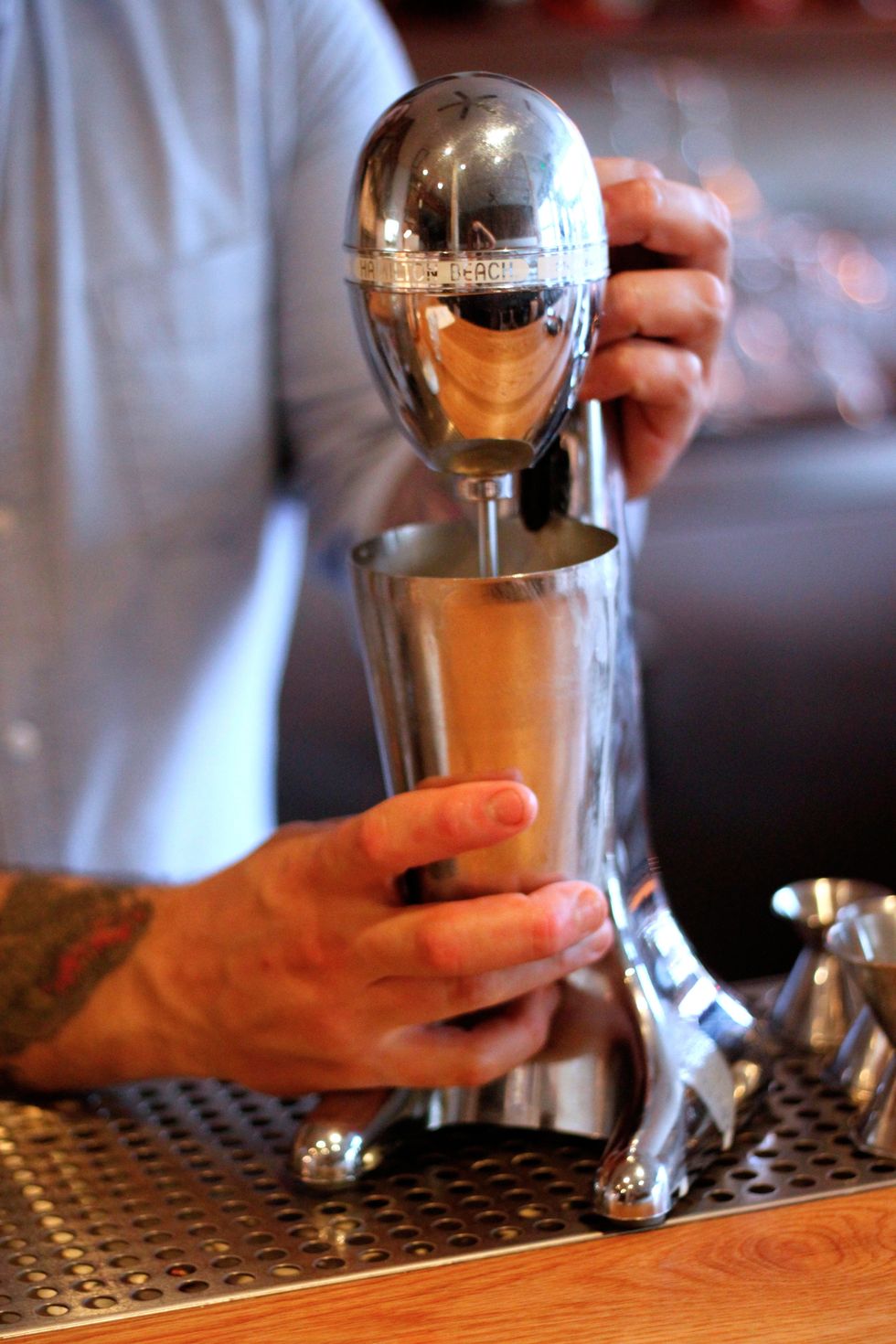 Blend until it's frosty and frothy.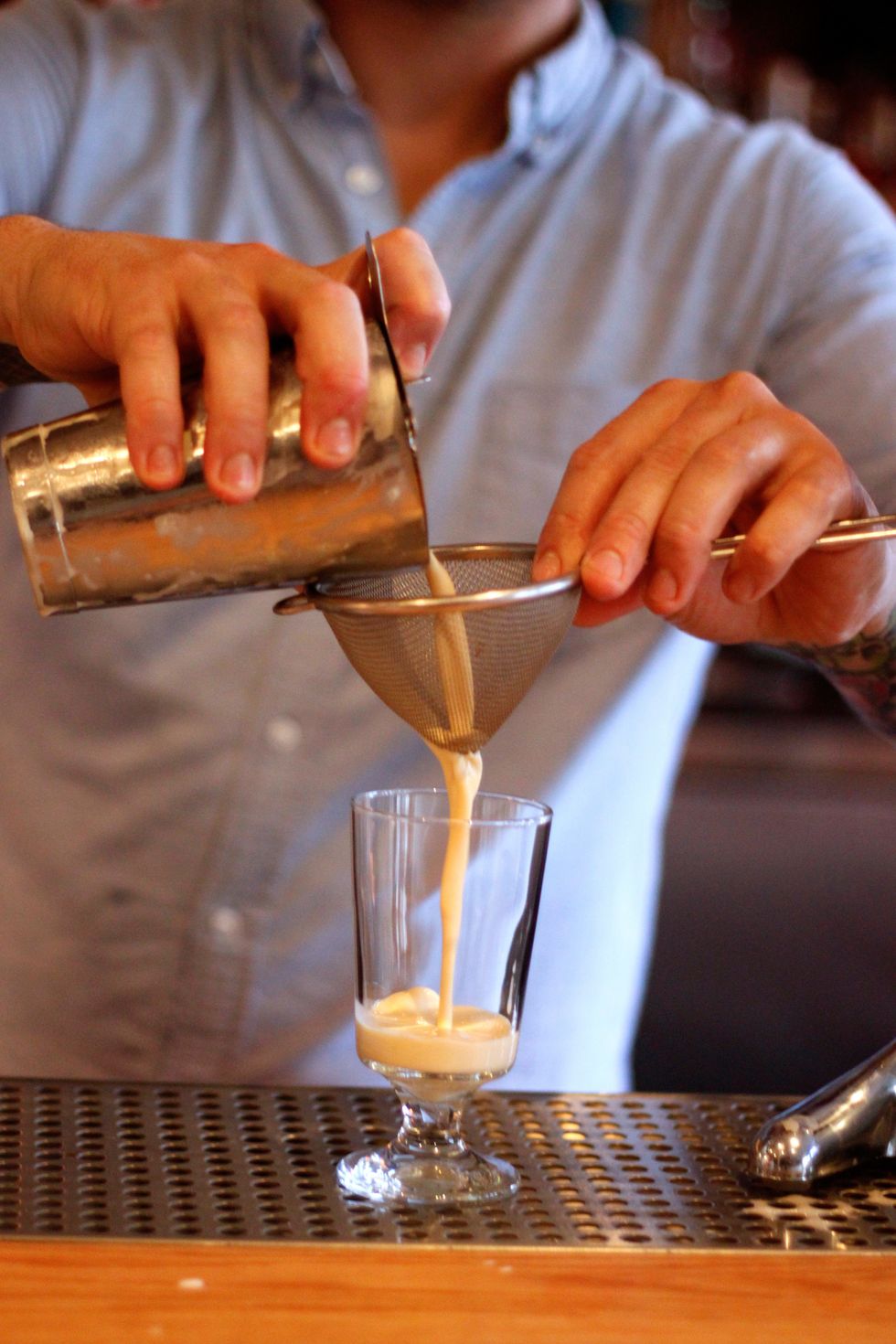 Double strain into a flip glass.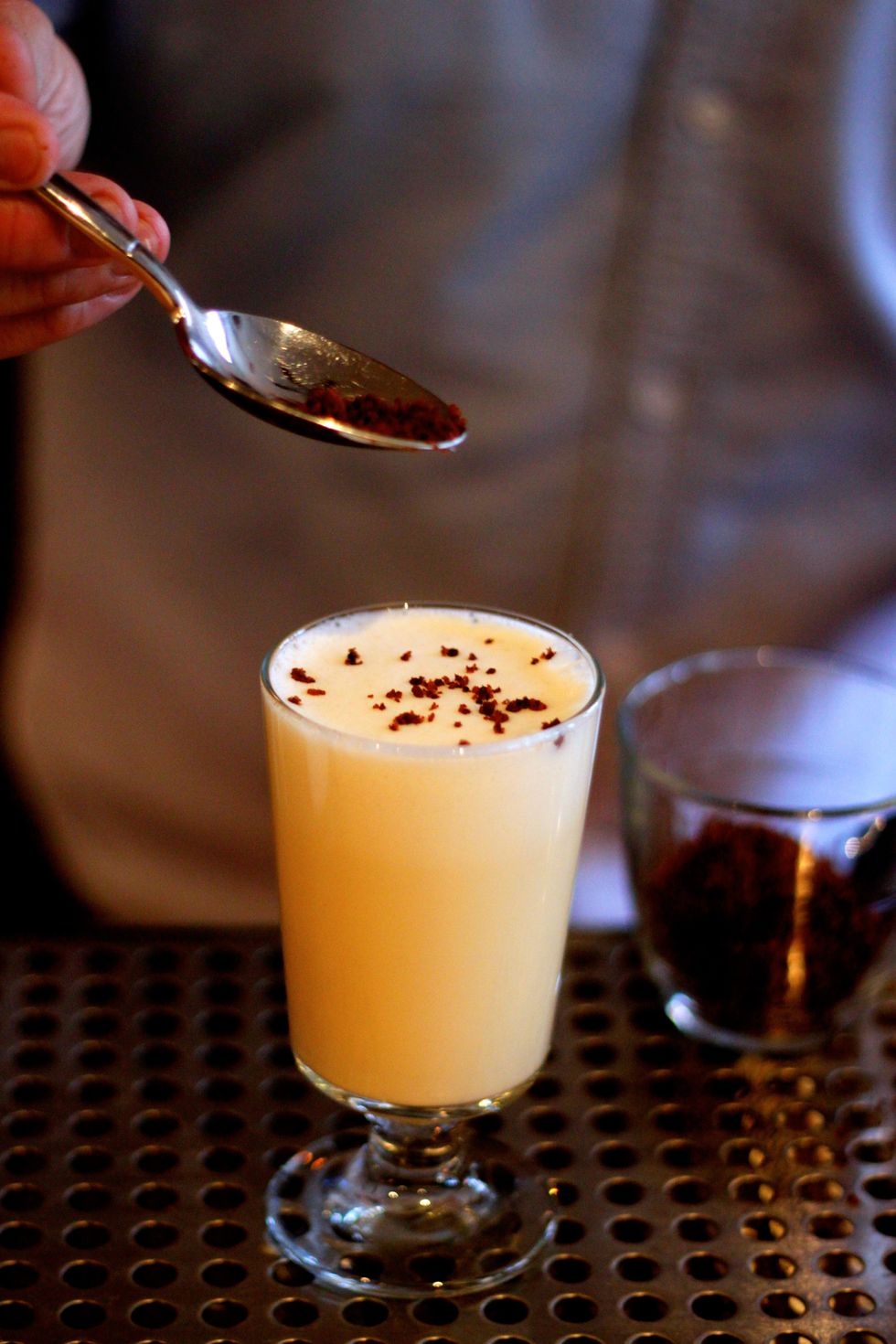 Top with a brown butter crumble or graham cracker.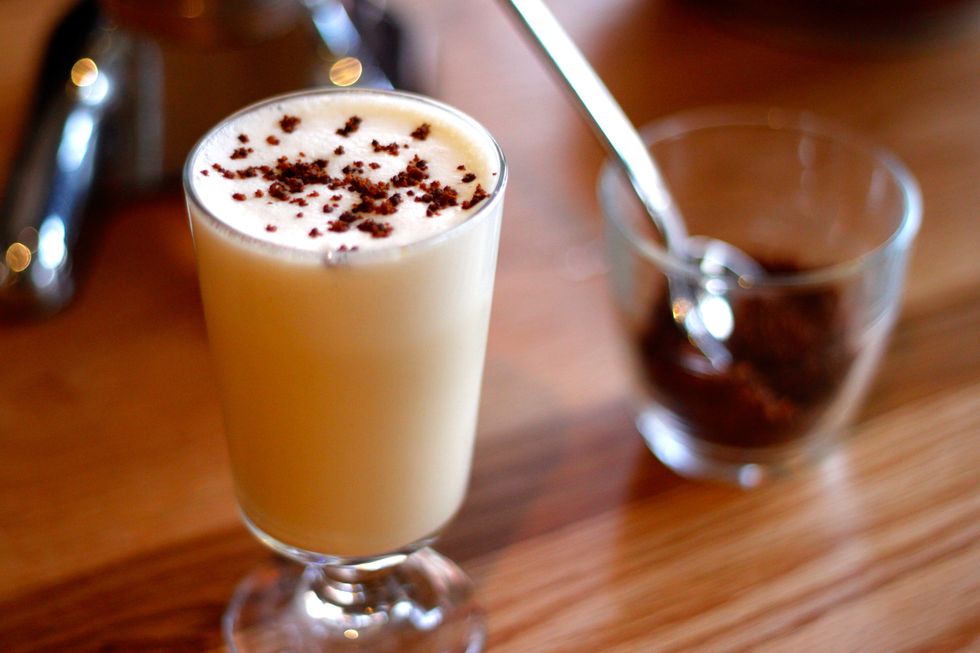 Egg, maple, brandy, and brown butter are everything you want in a Frothy holiday drink.
1.5oz Apple Jack (we infused with brown butter)
1.5oz Heavy cream
0.0oz Grade B maple syrup
0.0oz Blended Scotch
1.0 Egg
1.0 Blender
1.0 Fine meshed sieve
Rich Table Sf
James Beard Nominated restaurant in San Francisco serving food that is expertly prepared in a surrounding that is modern and comfortable.