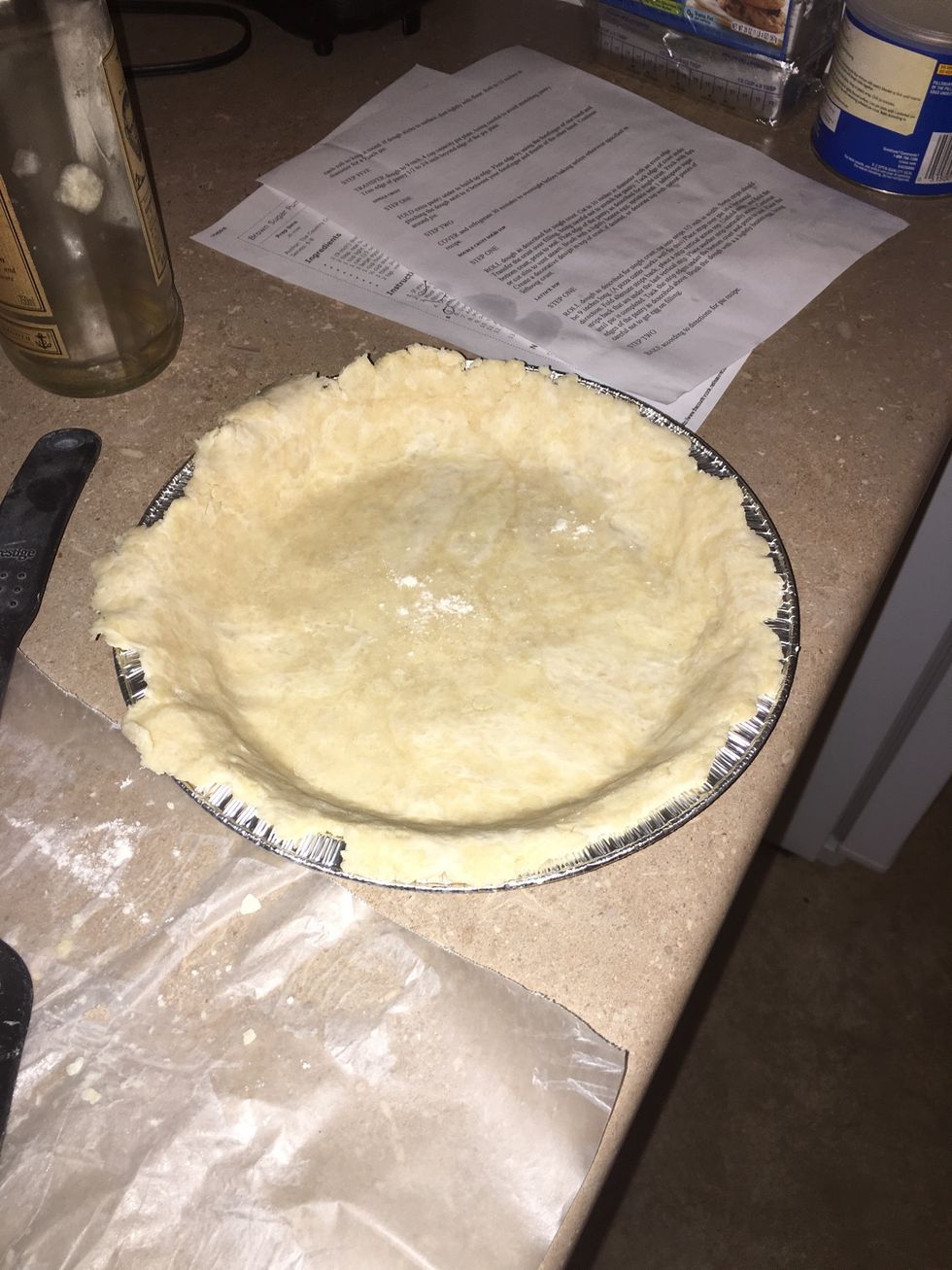 I personally made my own pie crust. I used a recipe from my baking class. You can use frozen pie crust if you would like!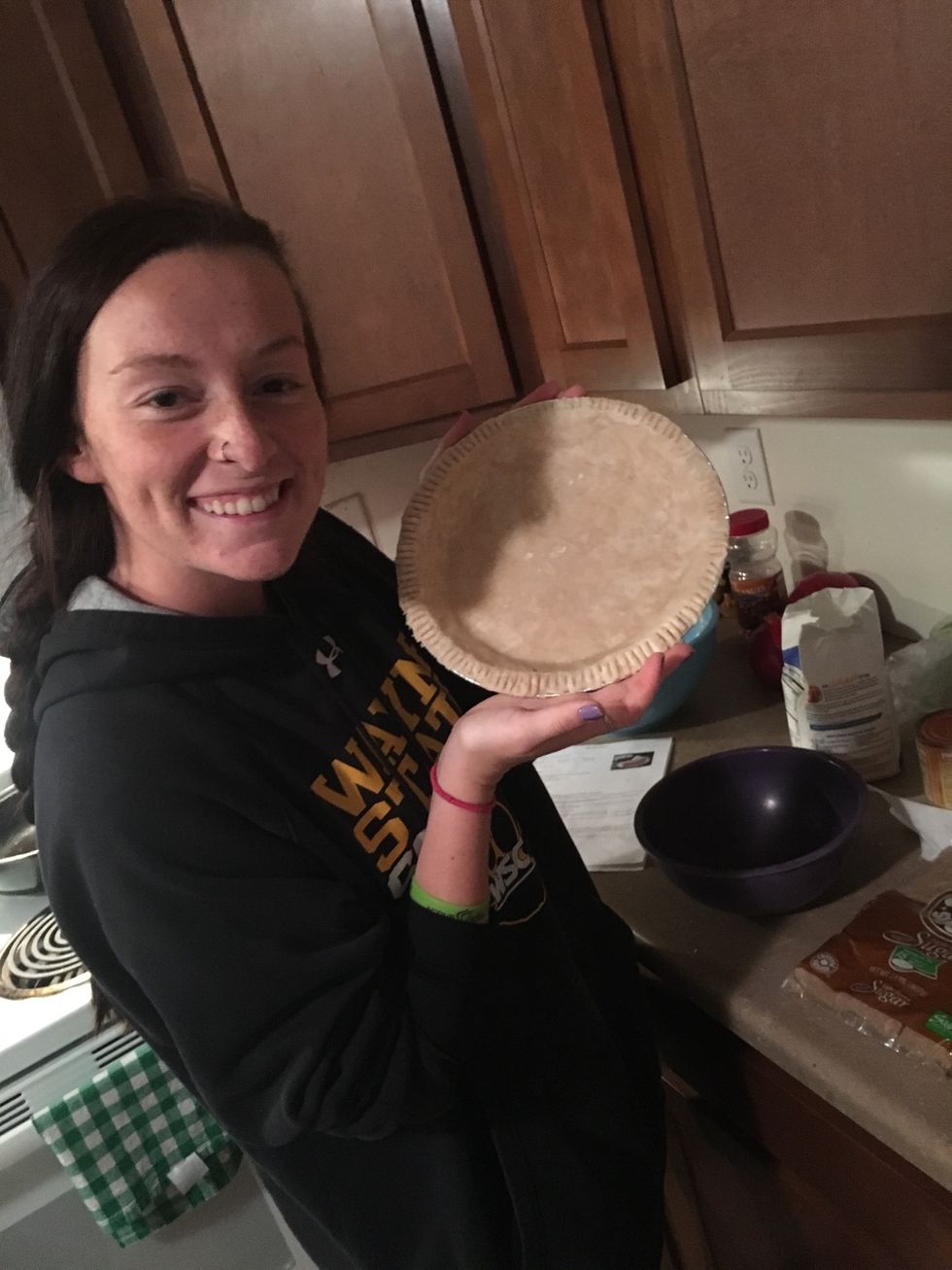 Final product of pie crust.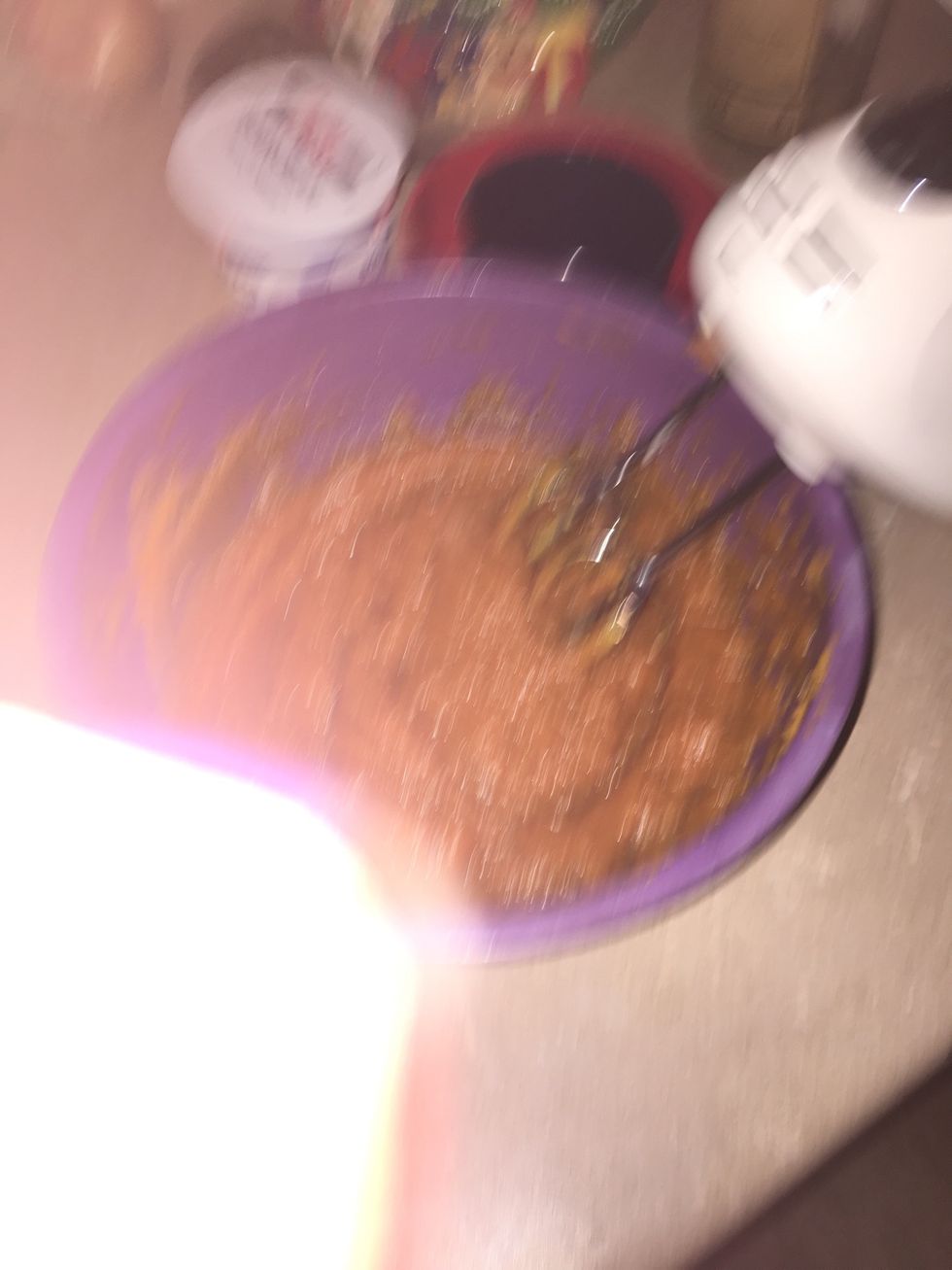 Sorry, I didn't realize this was the only picture I had of all my ingredients mixed together. Add butter, brown sugar, pumpkin purée, 3 eggs, heavy cream, sour cream, vanilla & pumpkin spice.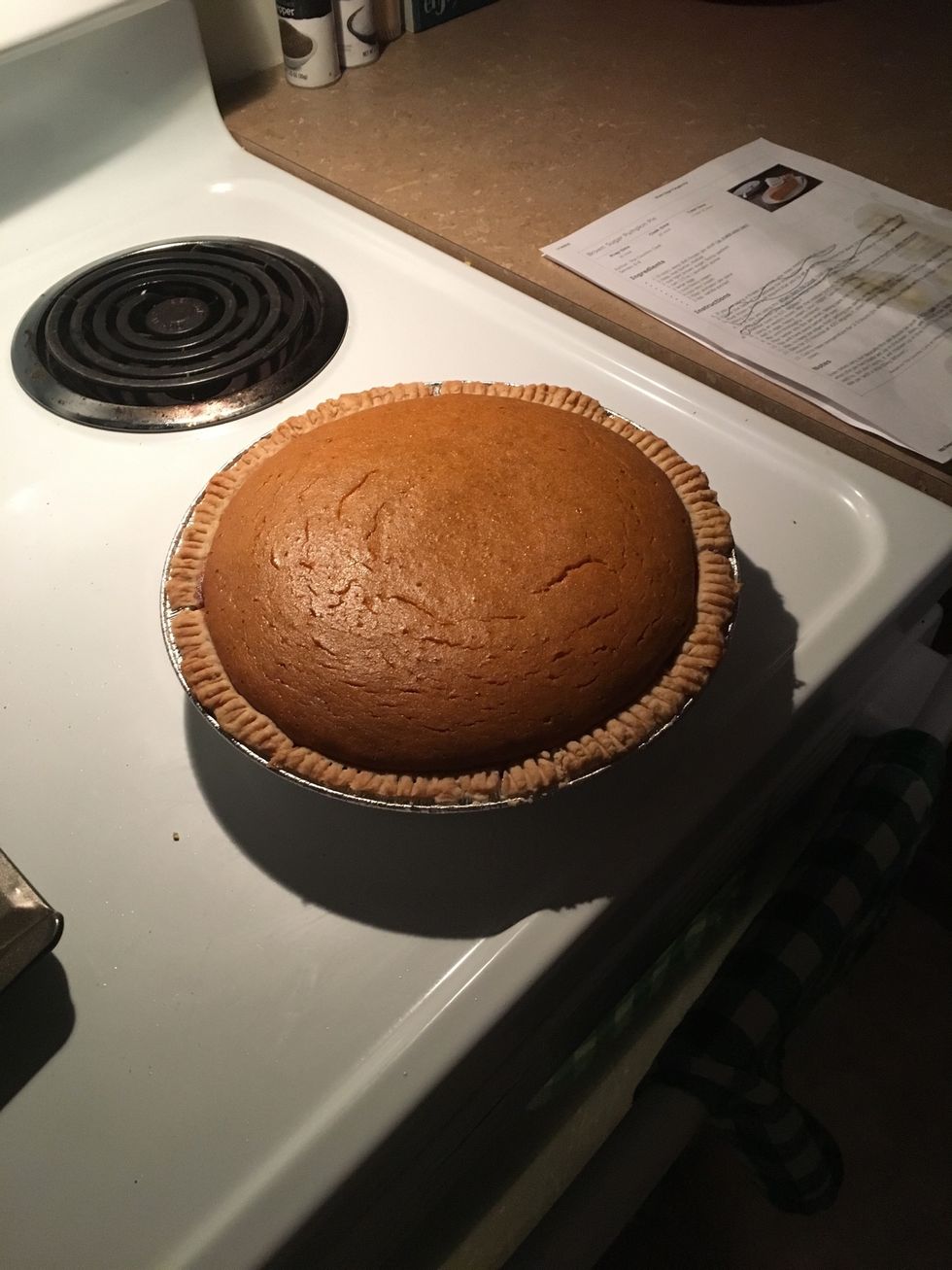 Bake 15 minutes at 425. Then reduce heat to 350 and bake for 40-50 minutes.
Let cool for 2-3 hours! & here is the finished product 😬
Butter, melted
1.0c Brown sugar
1.0 Pumkpin puree
3.0 Large eggs
1.0c Heavy cream
1/3c Sour cream
1.0Tbsp Pumkpin pie spice
2.0tsp Vanilla extract