Gather ingredients. Dice onions. Grate the cheese. Finely dice garlic or use minced.
Fill a medium pan with water and boil. Add 1/4 tsp salt. Blanch broccoli; 2 minutes. Drain and chop into small pieces.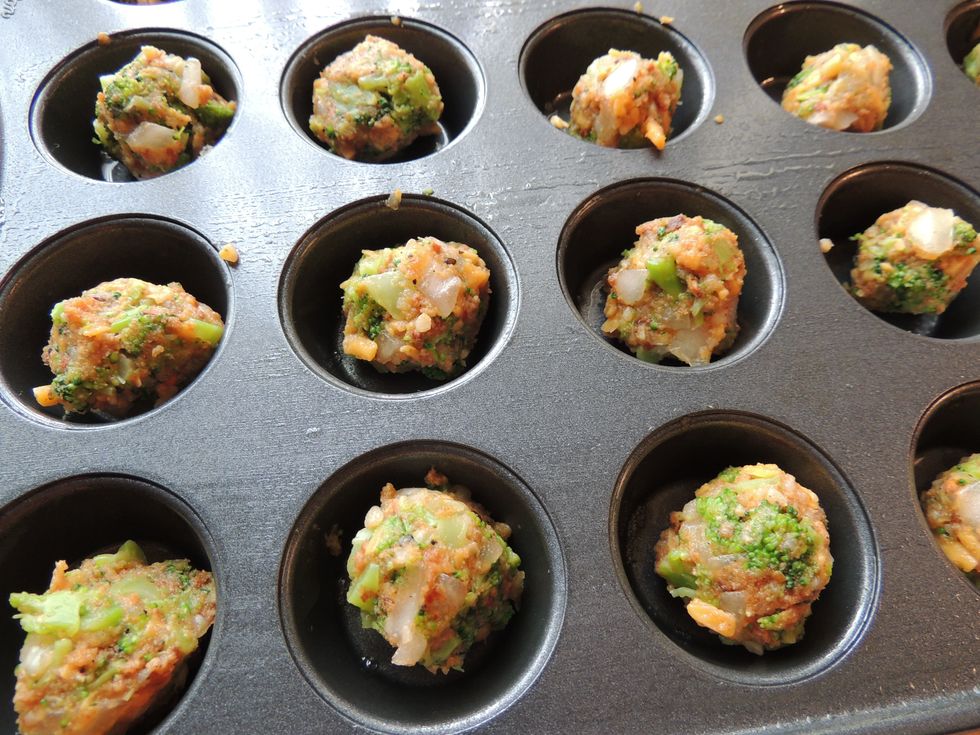 Preheat oven to 400 degrees. Combine all ingredients and mix well. Optional but suggested: Add 2 tsp sriracha or hot sauce of choice. Chill in refrigerator 15-20 minutes.
Roll mixture into balls and place on a greased pan or mini muffin tin.
Bake for 8-10 minutes then flip and bake another 8-10 minutes until golden brown. Serve as a side dish or with dip of choice.
1/2c Broccoli; cut into florets
1/4c Onion; of choice
2.0 Garlic cloves; finely diced
2.0 Eggs
2/3c Cheddar cheese
2/3c Breadcrumbs
Salt & Pepper to taste
2.0tsp Hot sauce (optional)