This delicious, simple, and easy soup will have you mind-blown! It requires a blender, a pot of boiling water, & less than 10 minutes. You can have a heart healthy soup that will satisfy your soul!
8
The first step is that you want to preheat a small pot with salted water and bring it to a boil. Next, you want to grab a standard blender for the soup.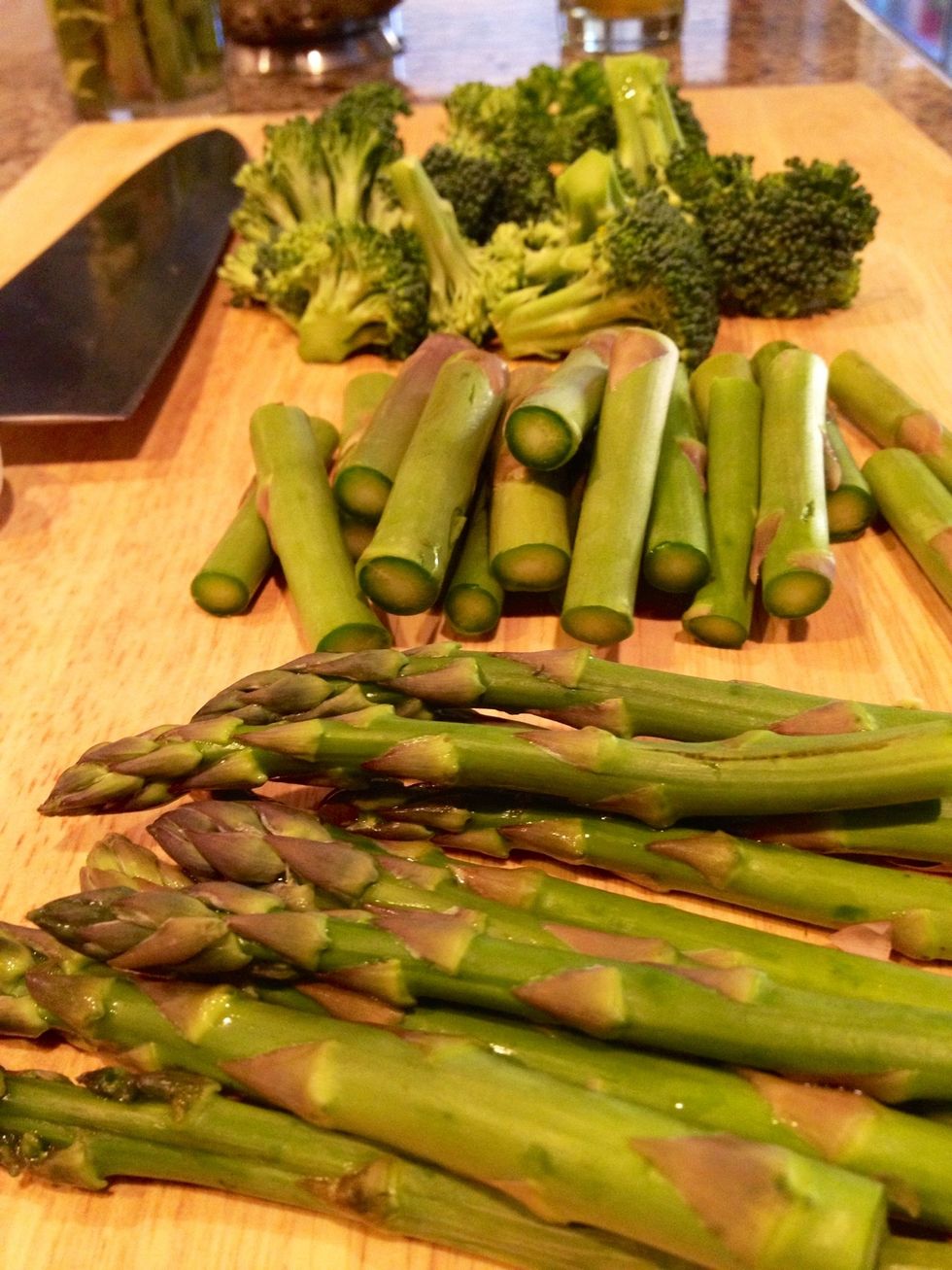 Cut all the Asparagus and Broccoli into chunks and place in the pot of salted boiling water to blanch vegetables. Blanch the vegetables until it is fork tender.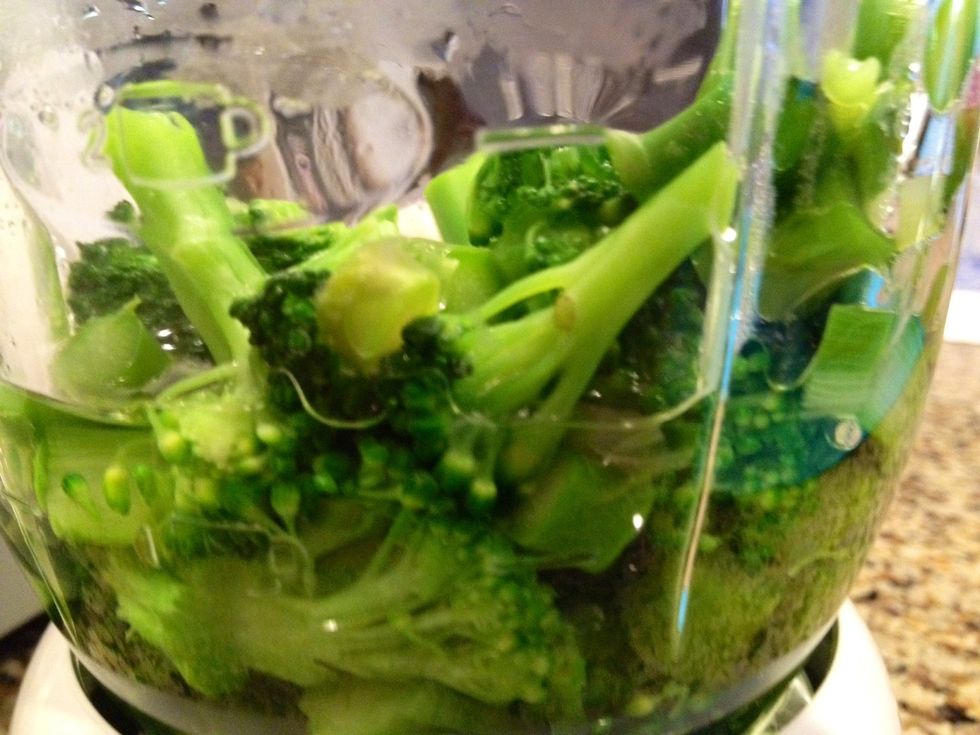 Place all of the blanched vegetables into your blender with the salted hot water and blend until a smooth texture.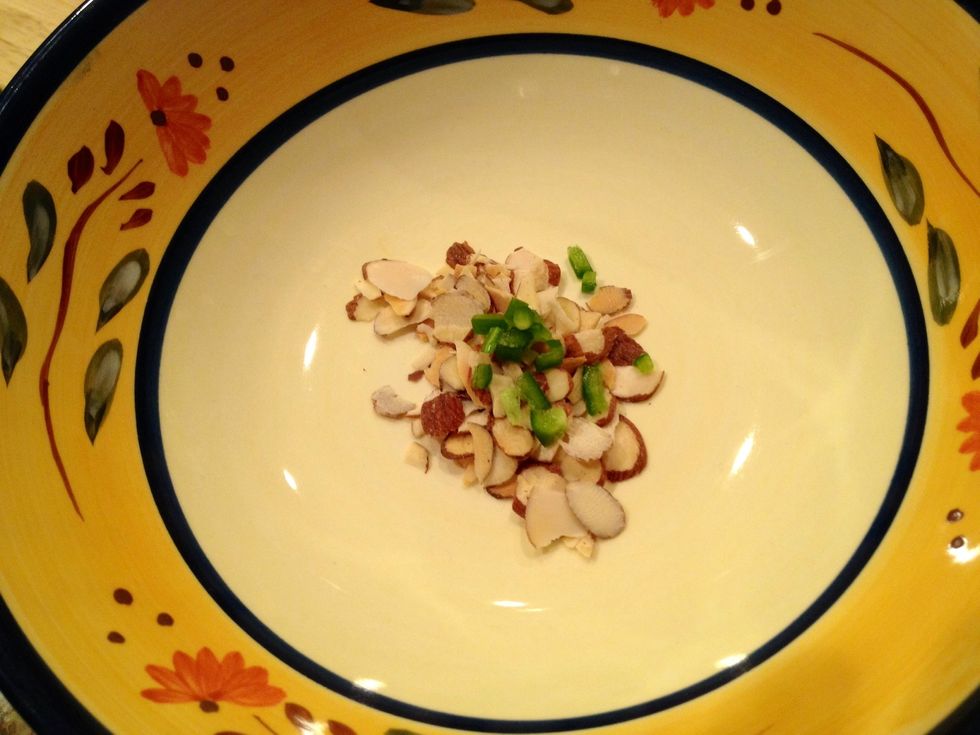 Place the slivered Almonds and the small diced Jalapeño Peppers in the bottom of a bowl.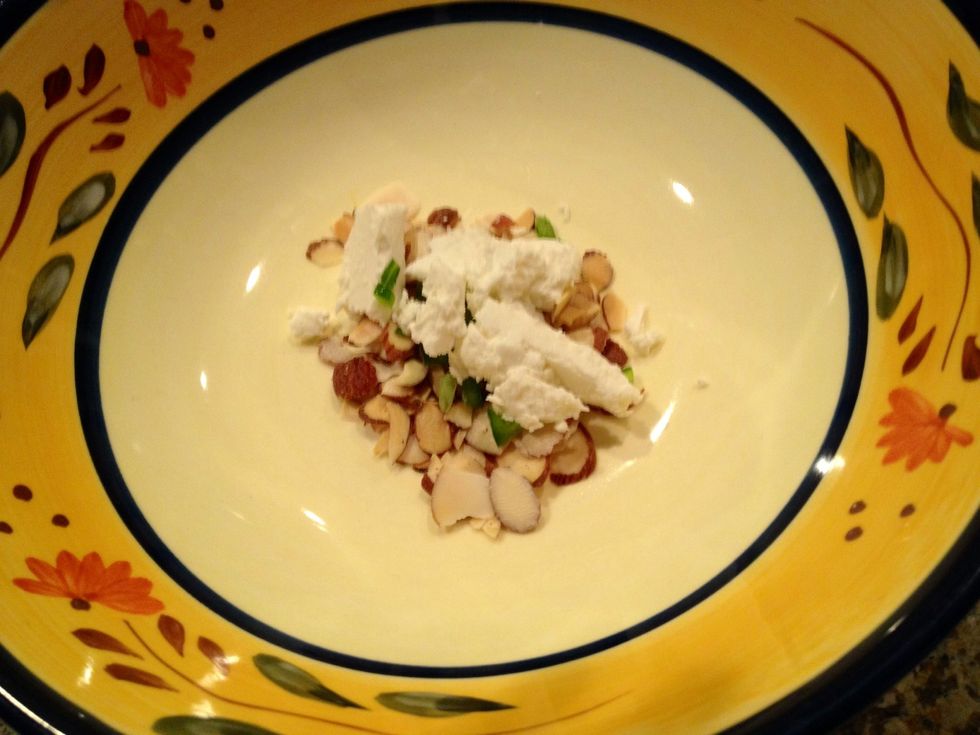 Place the Chèvre Cheese on top.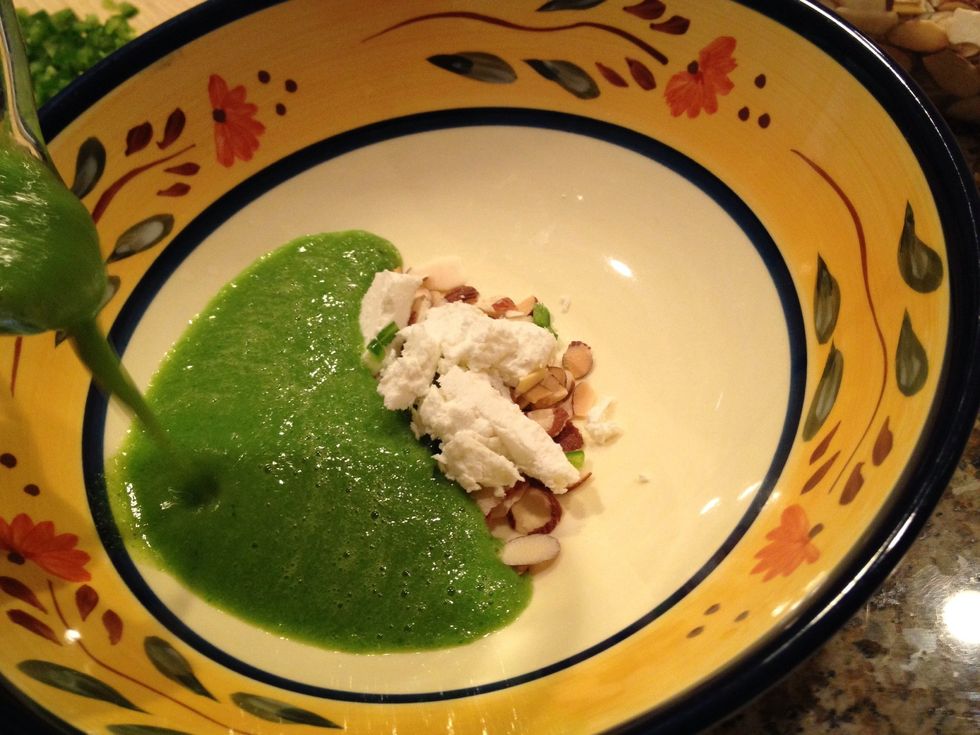 Pour out the warm soup into the bowl.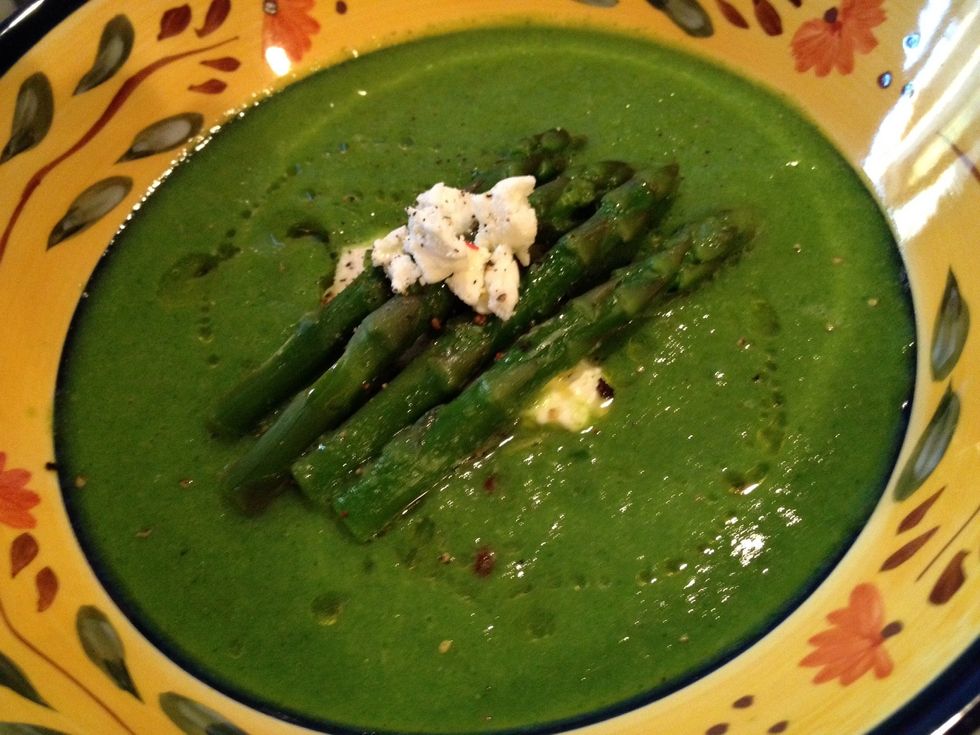 Drizzle some olive oil on top and a pinch of salt, then serve! Enjoy!!
Broccoli
Asparagus
Salt
Small diced Jalapeno Pepper
Slivered Almonds
Chèvre Cheese