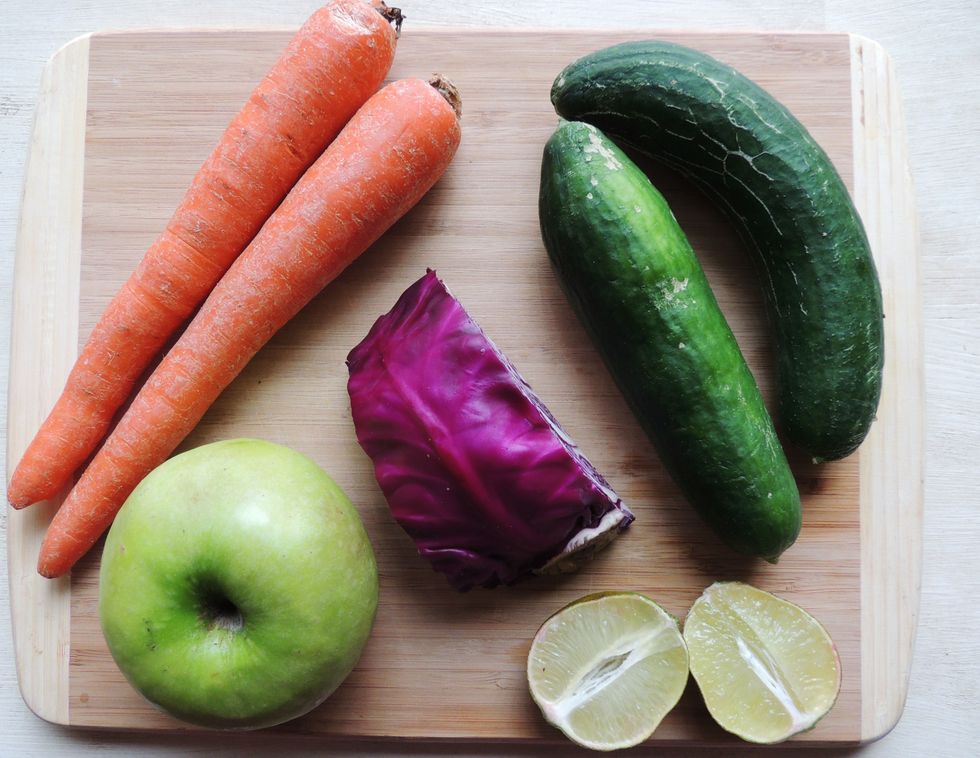 If you purchased organic, wash and grate cucumber, carrots and apple; if not then wash, peel and grate. After you make this, you can decide what flavors you enjoy and add more of them.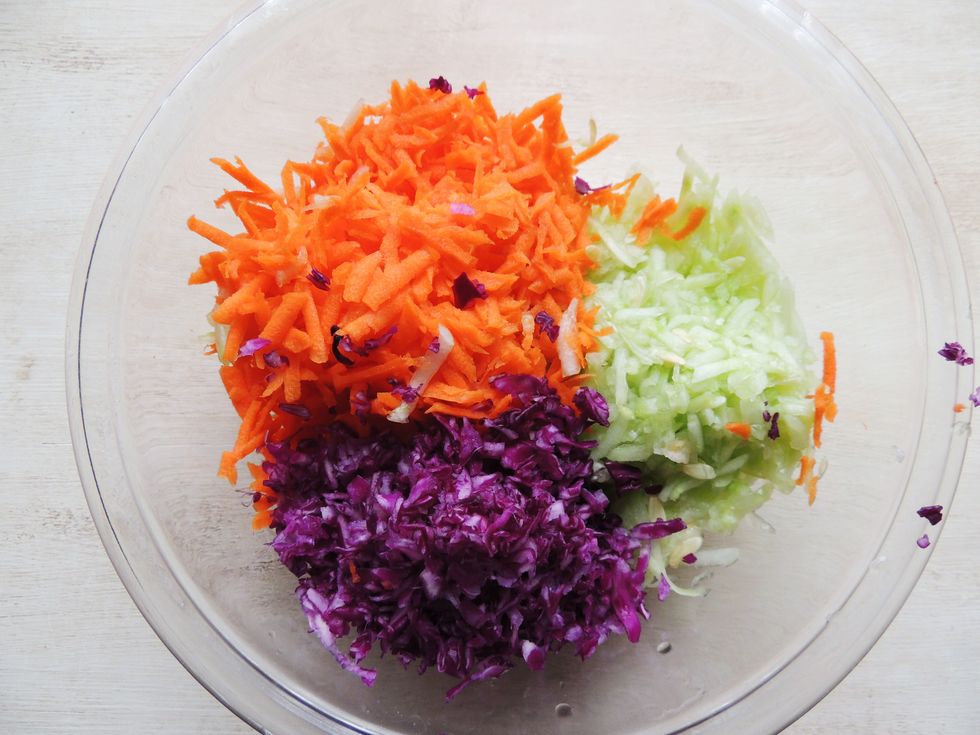 Add the carrot, cucumber and cabbage to a bowl.
Squeeze the lime over the grated apple and stir.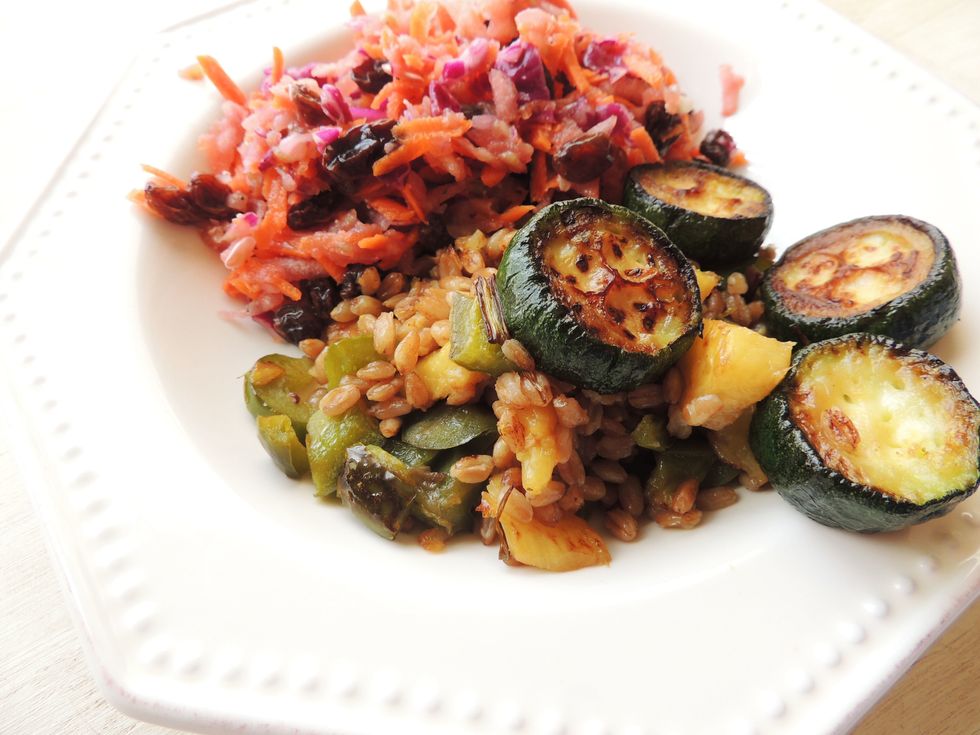 Combine all of the ingredients together and refrigerate. Add raisins and a vinaigrette to each serving as you serve it. This keeps it from getting soggy and gives you the option to tune the flavor.
2.0 Carrot
1.0 Cucumber
1.0 Granny Smith Apple
1.0 Lime
1/2c Purple Cabbage
Raisins
Vinaigrette