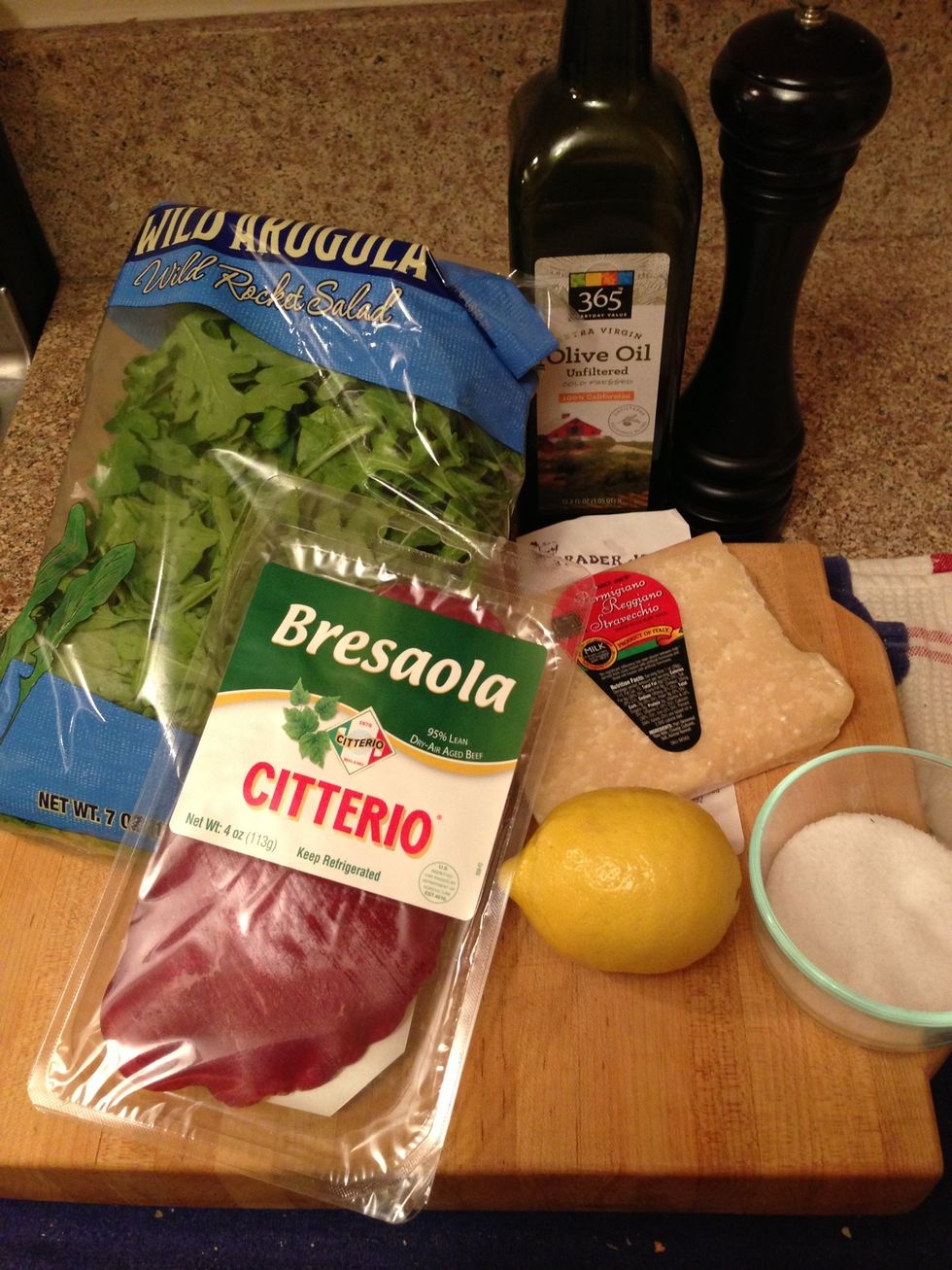 Here's what you'll need. Trader Joe's carries bresaola.
Layer the bresaola on a plate, cut it up first I you don't like slicing prosciutto-consistency foods.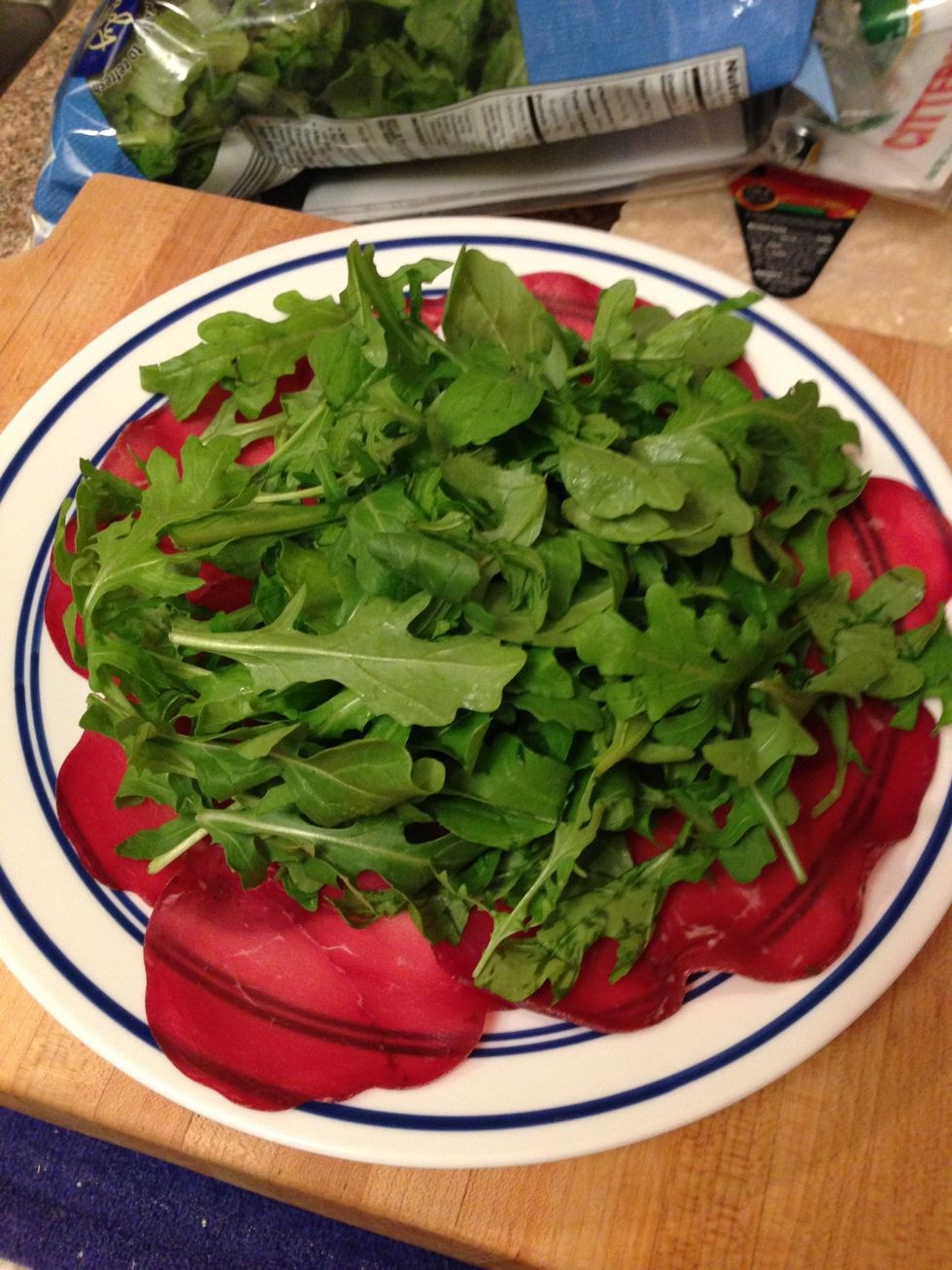 Top with a healthy portion of arugula.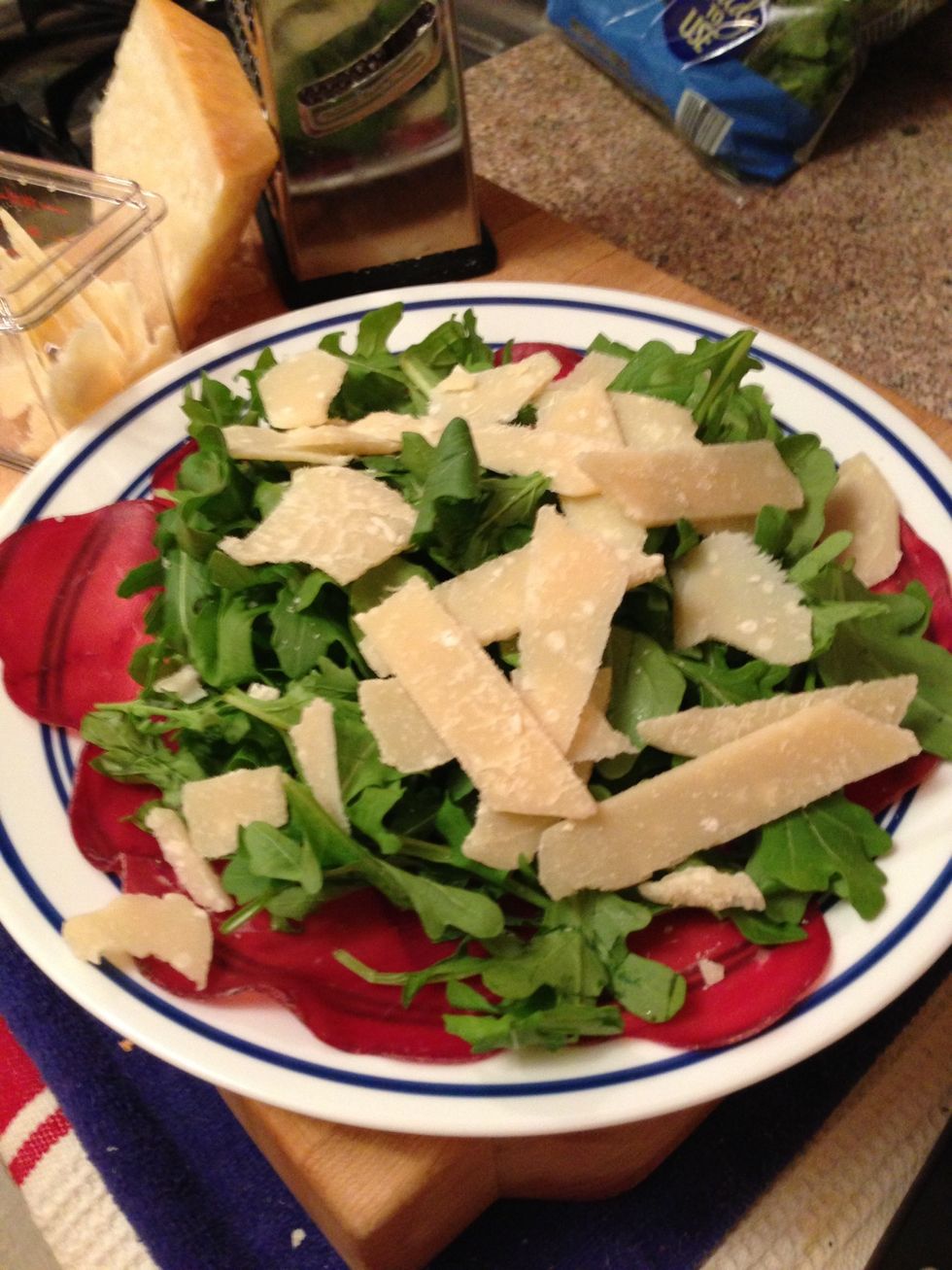 Add a layer of shaved parmiggiano reggiano.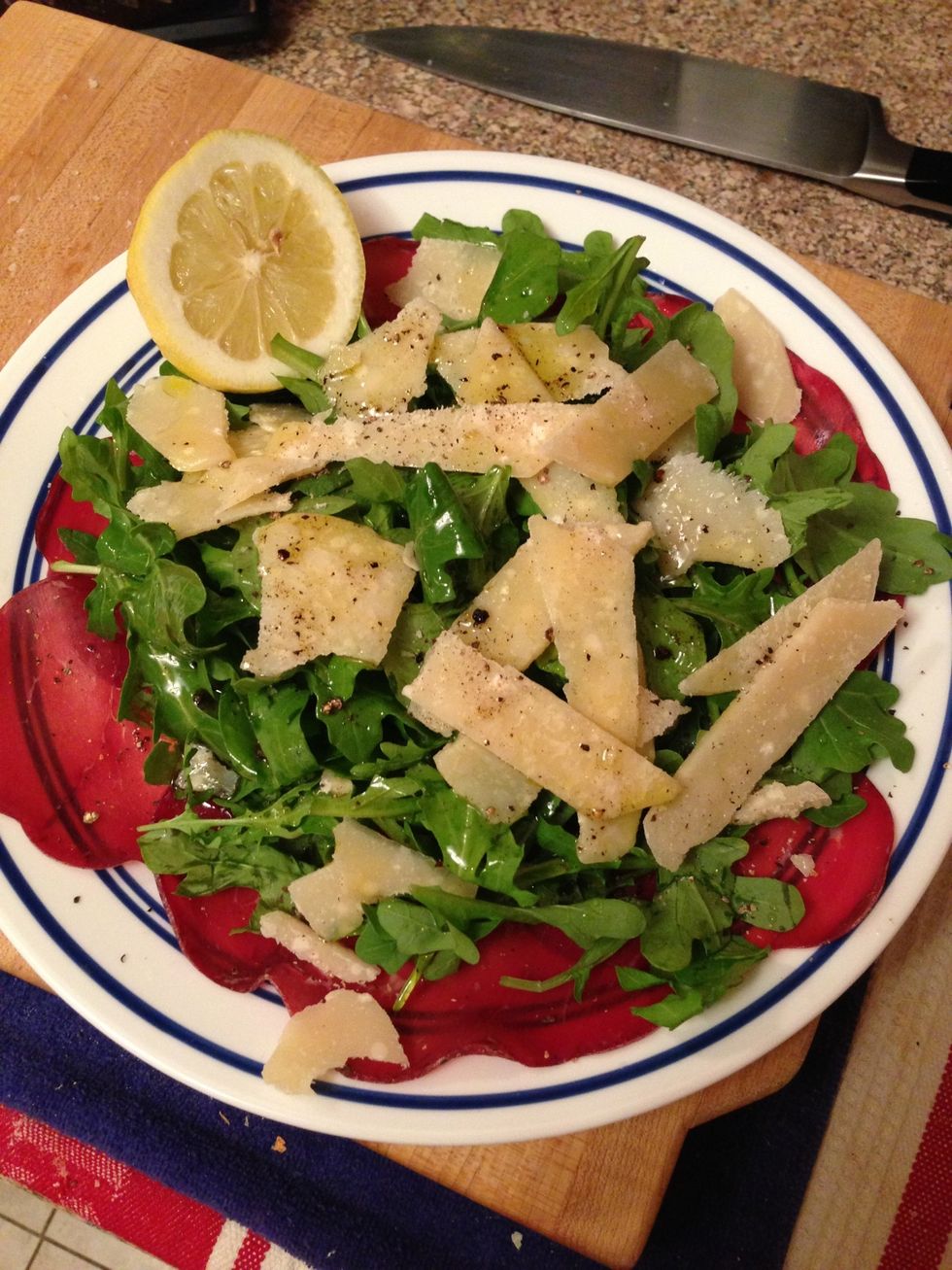 Top it with fresh ground black pepper, olive oil and the juice of half a lemon, salt if you went easy on the cheese.
Buon appetito.
4.0oz Bresaola (like prosciutto, but beef)
7.0oz Arugula
Parmiggiano Reggiano
Lemon
Olive oil