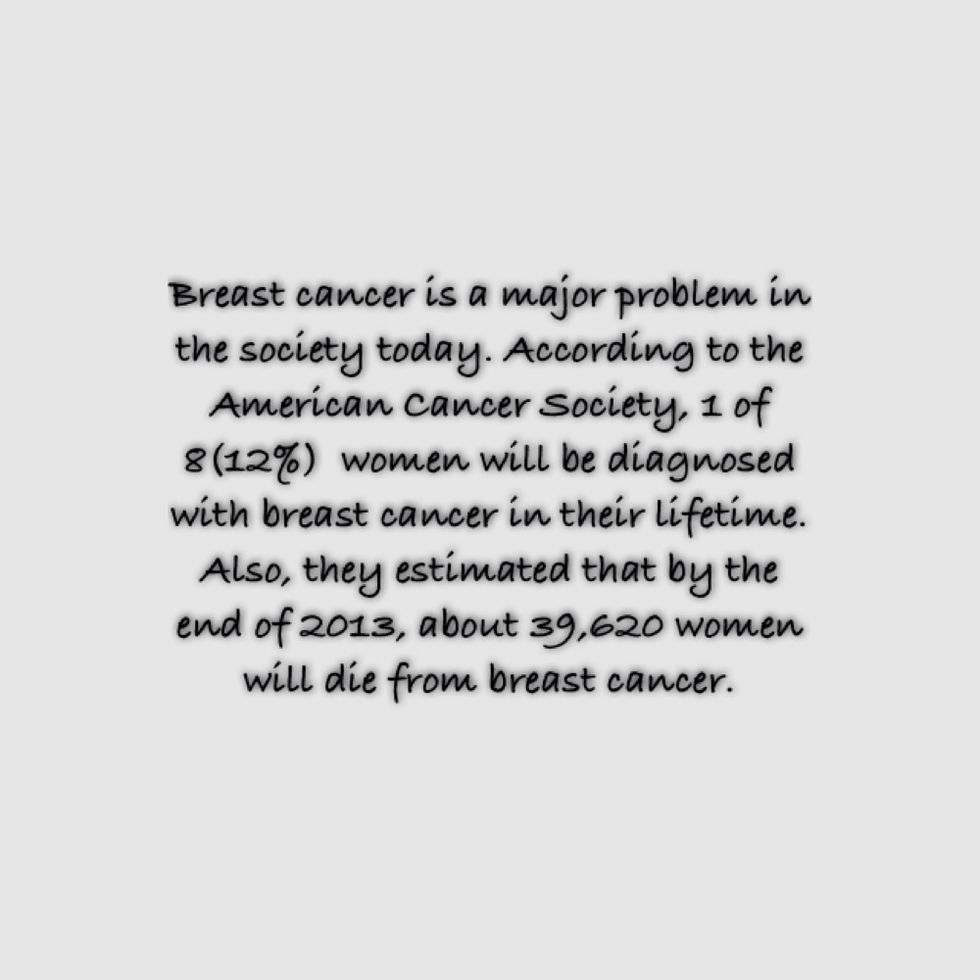 Spread the news!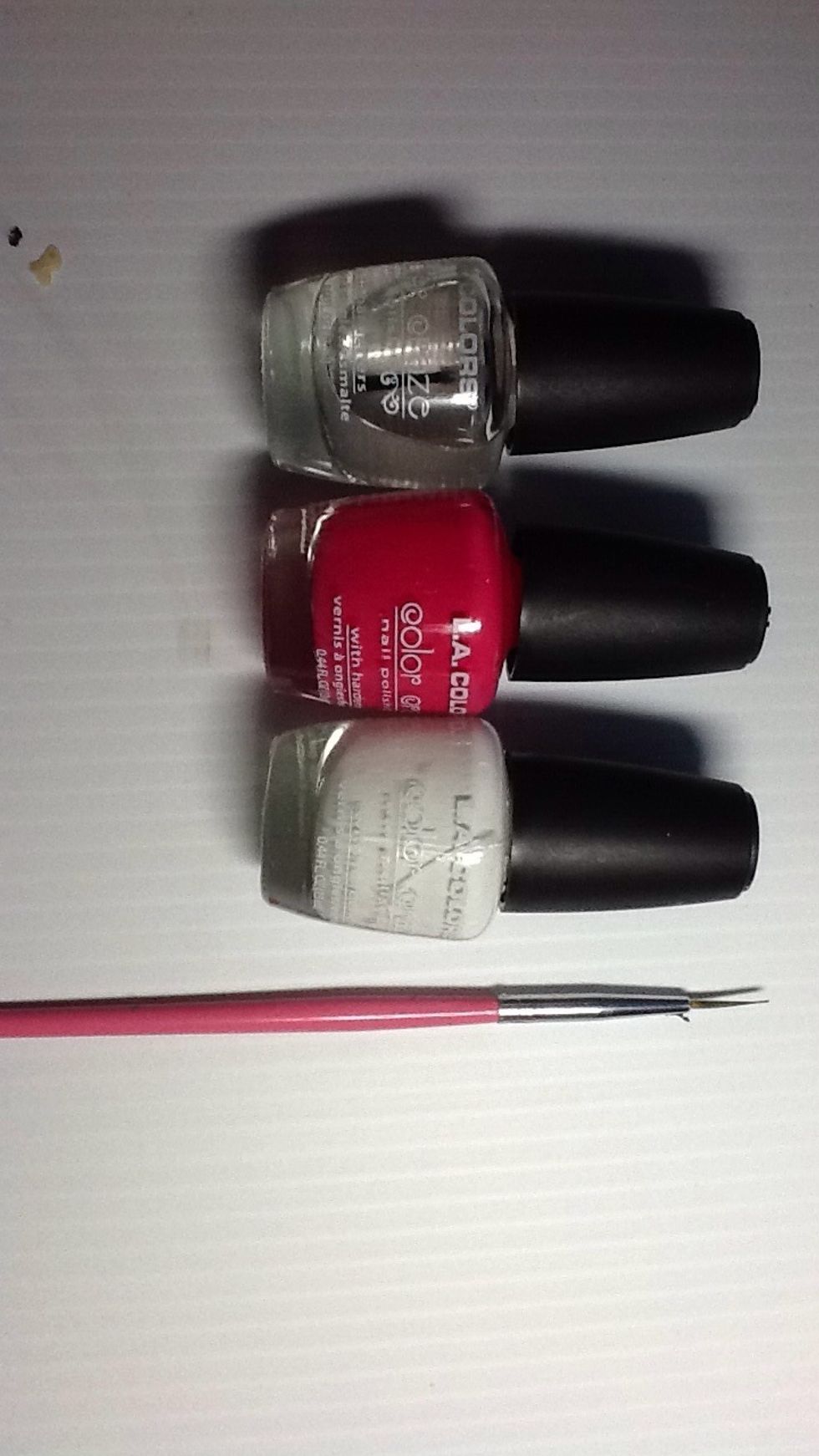 These are the supplies you will need. You will need white nail polish, an opaque pink that is toward the darker side, clear nail polish, and a pink striper, or a thin brush.
First, paint your ring finger white like this.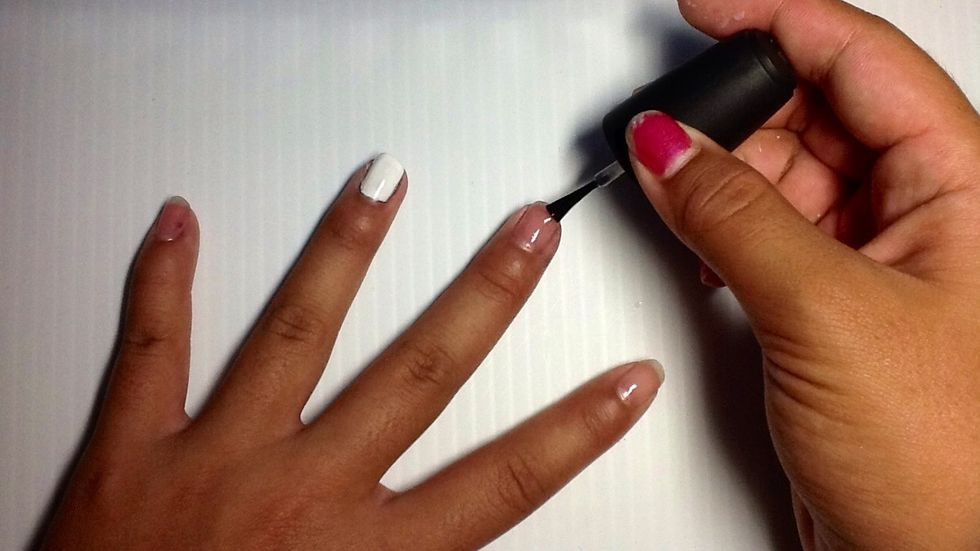 While waiting for it to dry, paint the rest of your nails with a clear nail polish.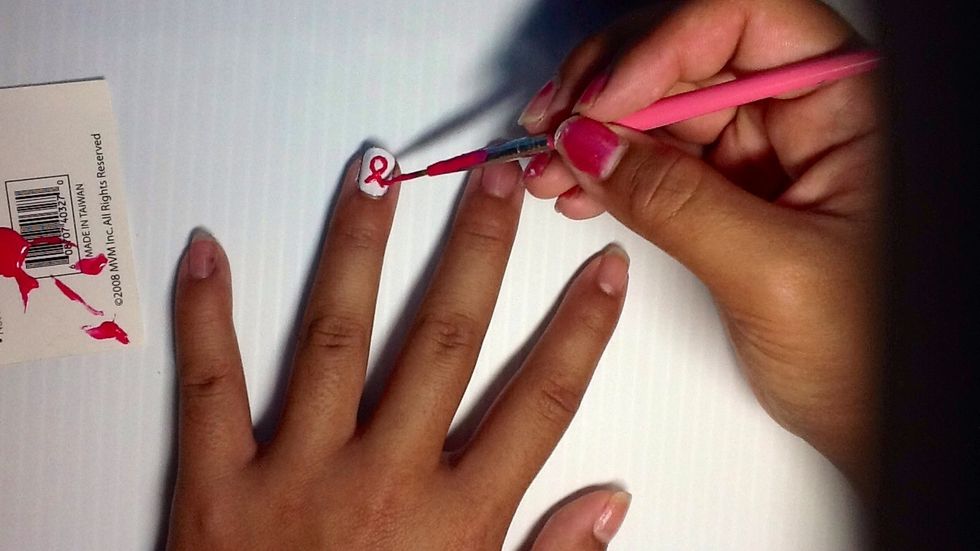 With a pink striper, paint a bow shaped figure on your ring finger. If you don't have a striper, you can make it from an old nail polish brush and cut most of the bristles off, like above.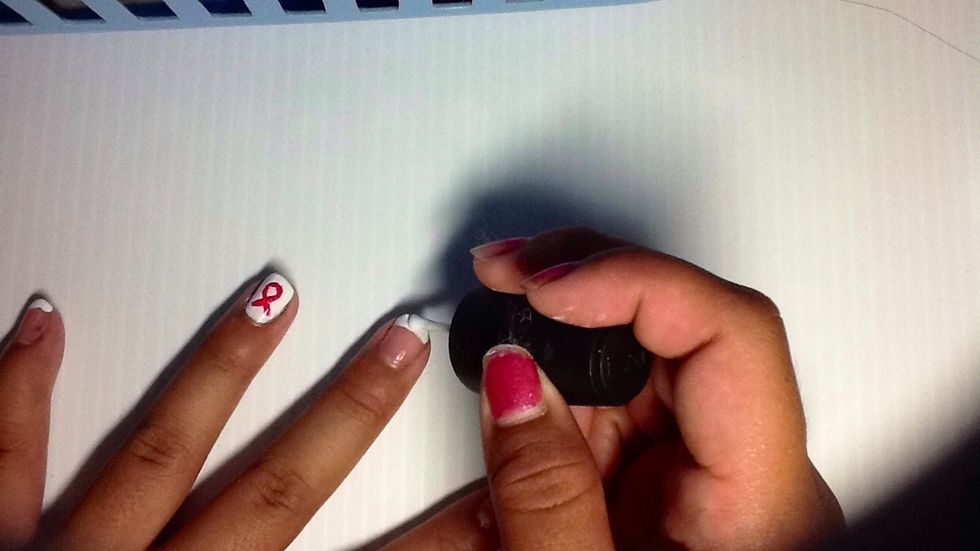 Next, paint the other tips of your nails with white nail polish, just like French nails.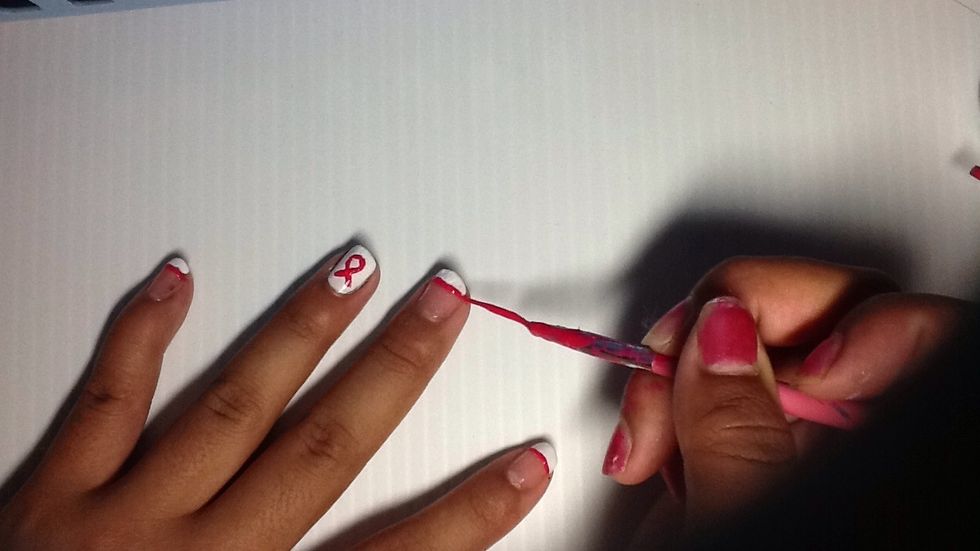 Afterwards, paint the bottom of your tips with your pink striper. The easiest way is to leave your striper in place and rotate your nail.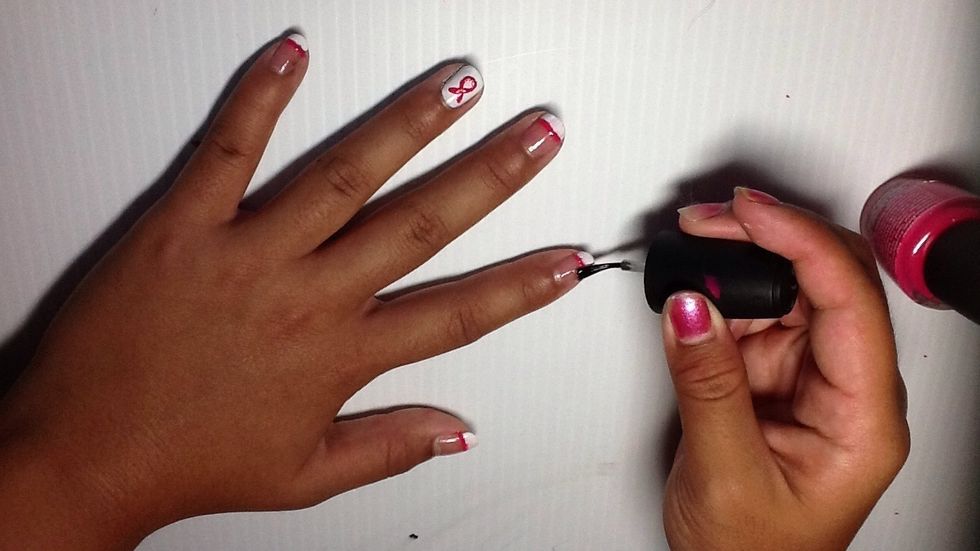 Finally, seal it all with a top coat and your're finished! I hope you like this tutorial! :)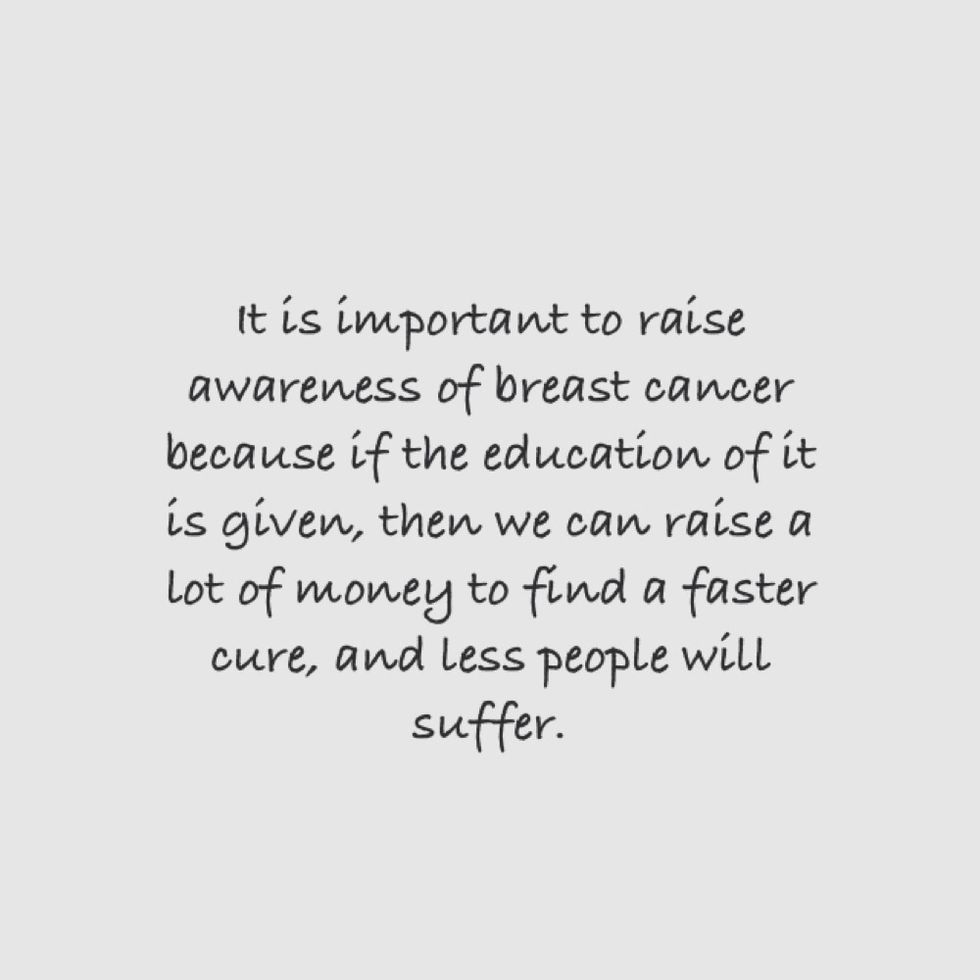 Support breast cancer!!!!!!
Pink striper
White nail polish
Clear nail polish ( top coat)