How to make breakfast tea infused soda bread
This wonderful soda bread is tender and rich, made with whole grains and rounded out by breakfast tea infused milk. It's great on St. Paddy's day with cheese and butter—yum!
388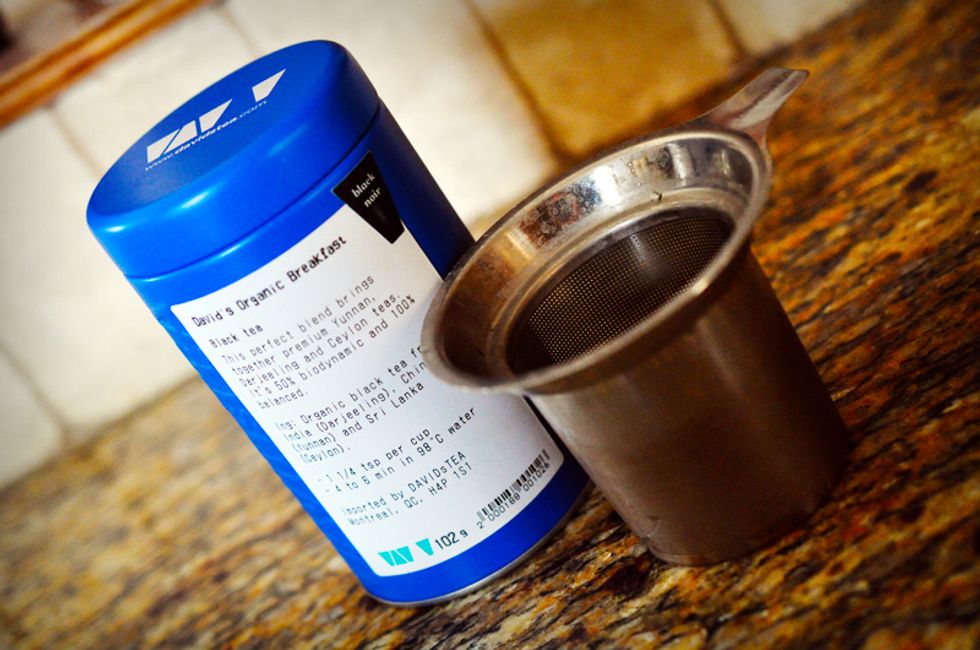 This delicious soda bread is infused with breakfast tea. I used English Breakfast tea as that's what I have, but Irish would be more authentic... but I won't tell the Irish if you don't ;)
Cube the butter and set it out to soften while you work. Preheat your oven to 400°F.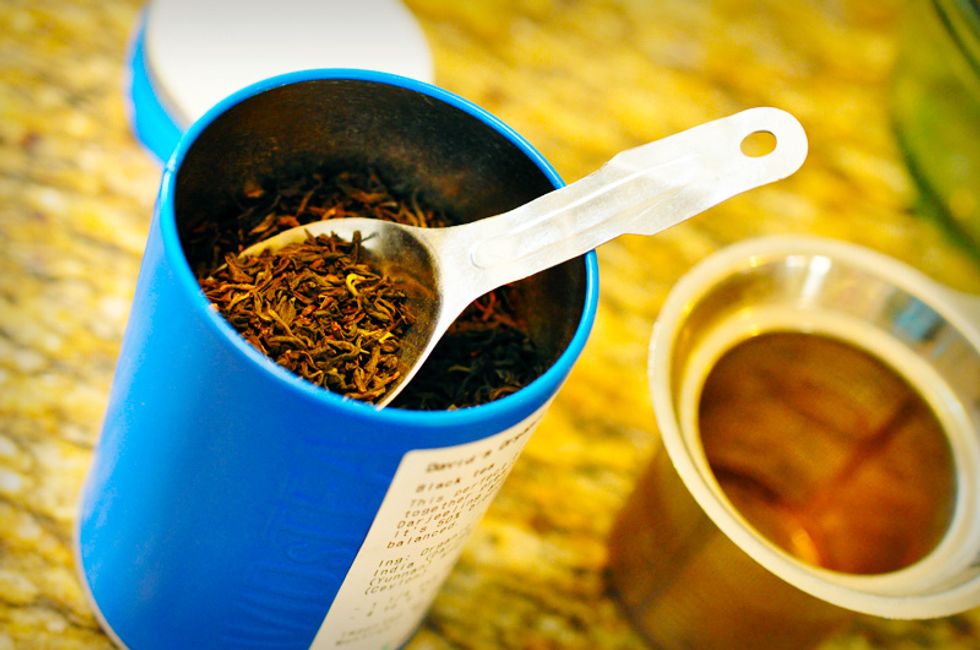 Measure out 1 tbsp of breakfast tea leaves into a tea strainer—I used DavidsTea Organic English Breakfast.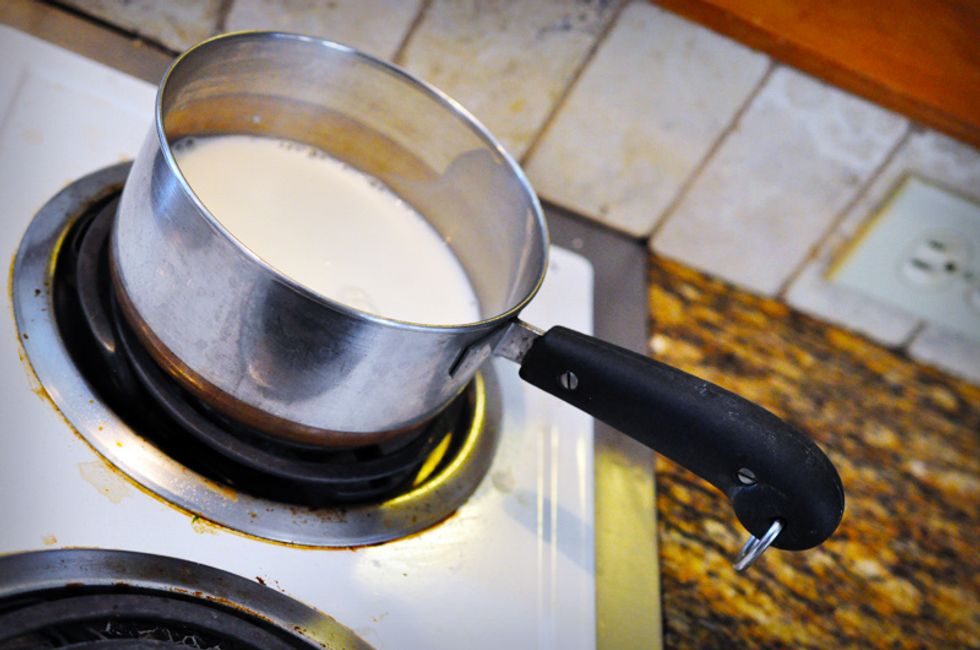 Heat the milk in a saucepan over medium heat.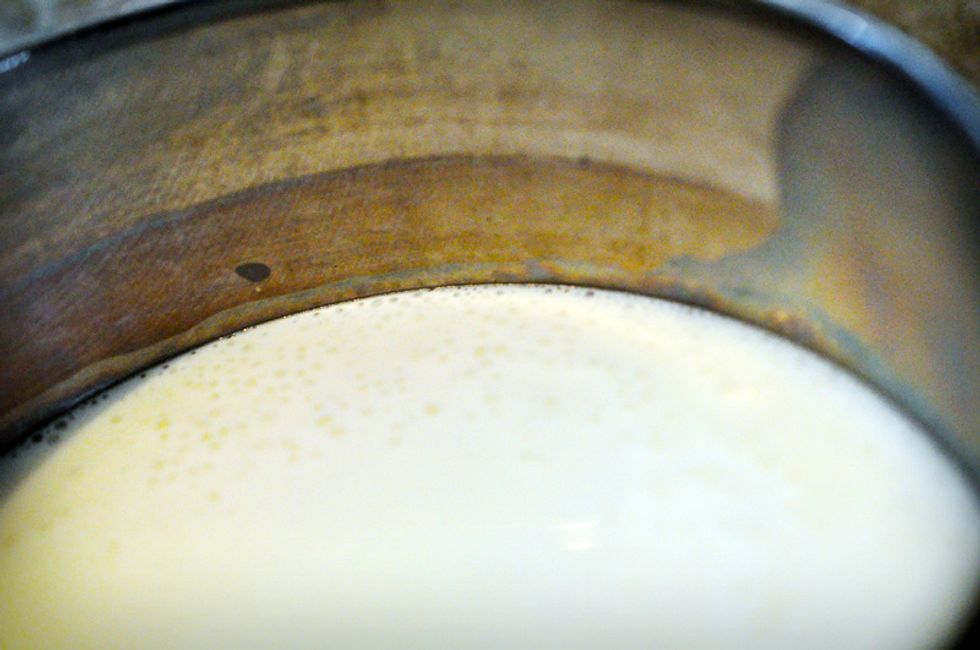 Once you notice small bubbles around the edge of the saucepan, the milk is hot enough.
Pour the hot milk into a bowl with the tea leaves in the strainer. Let steep for 6 minutes. Take care not to over-steep or the final bread will be bitter.
Remove the tea leaves and discard. Let the milk cool.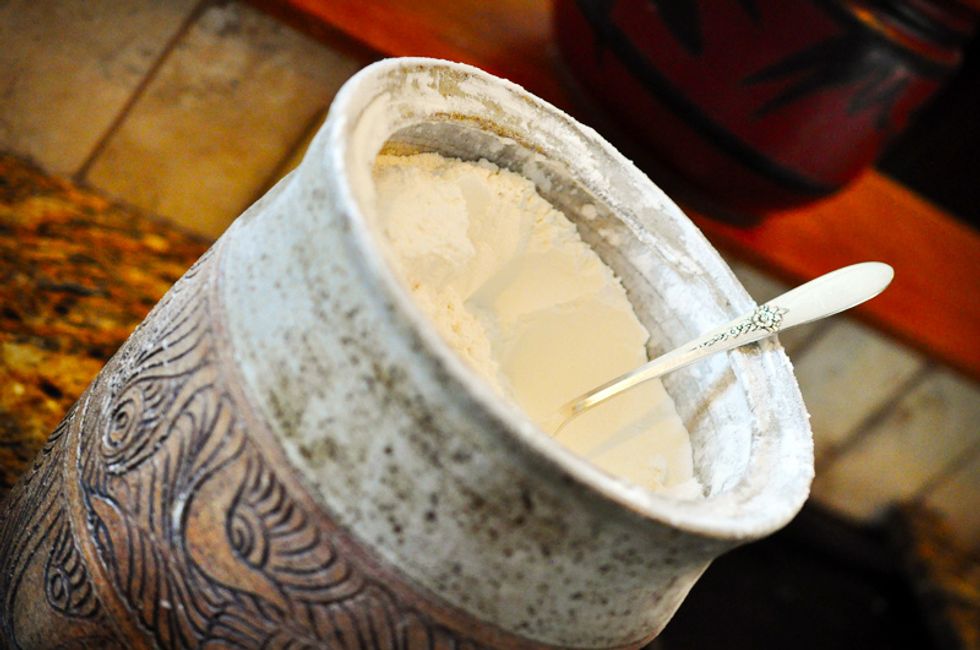 As the milk cools, measure out the flours by lightly spooning them into the measuring cup and sweeping the top level.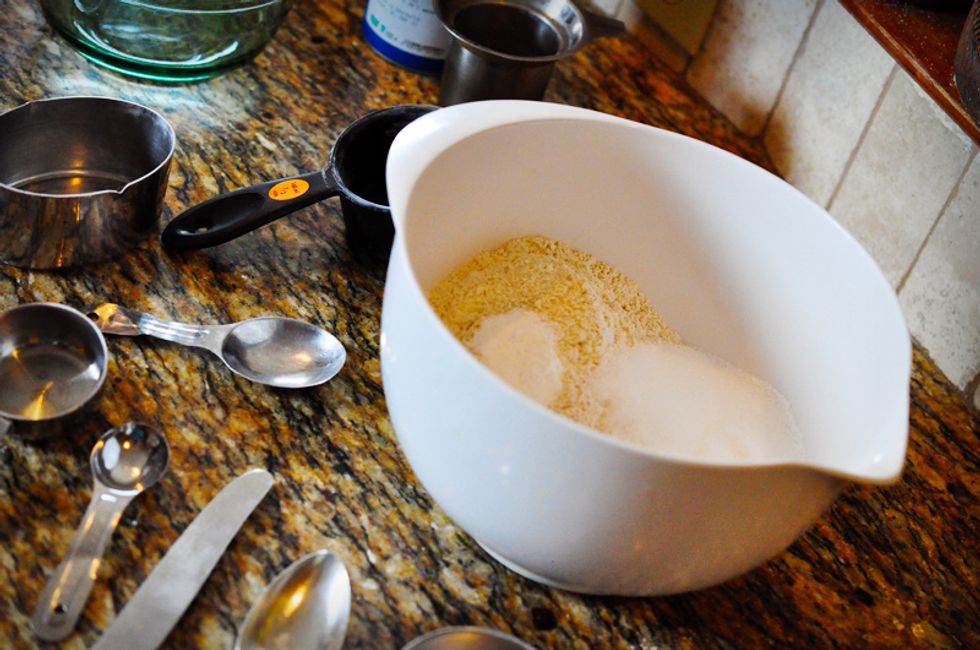 Add the baking powder, sugar, and salt.
Whisk to combine.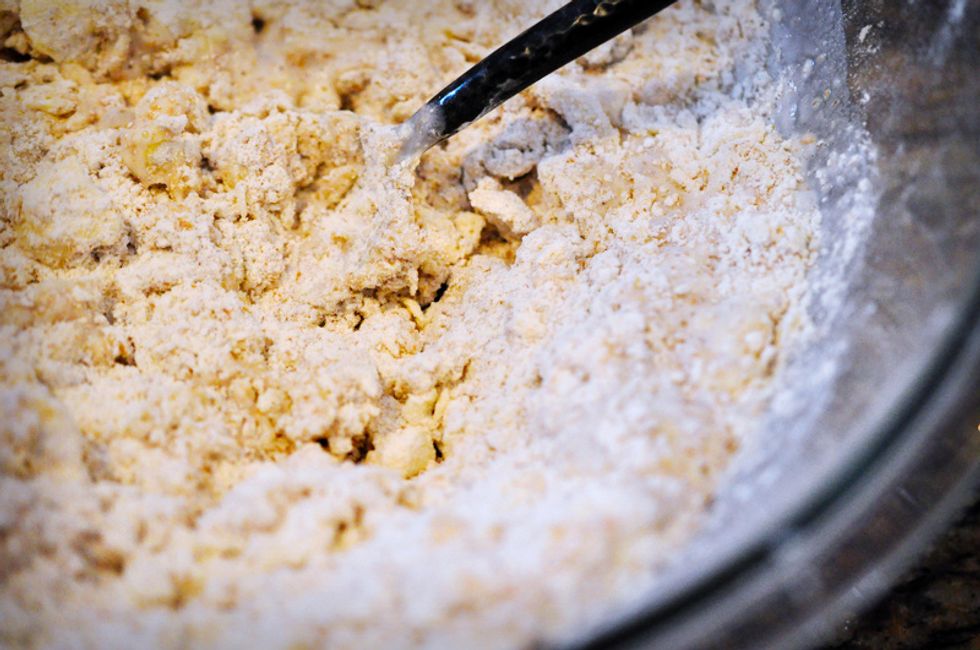 Rub the butter into the flour mixture, using your fingers, until the butter pieces are about the size of peas.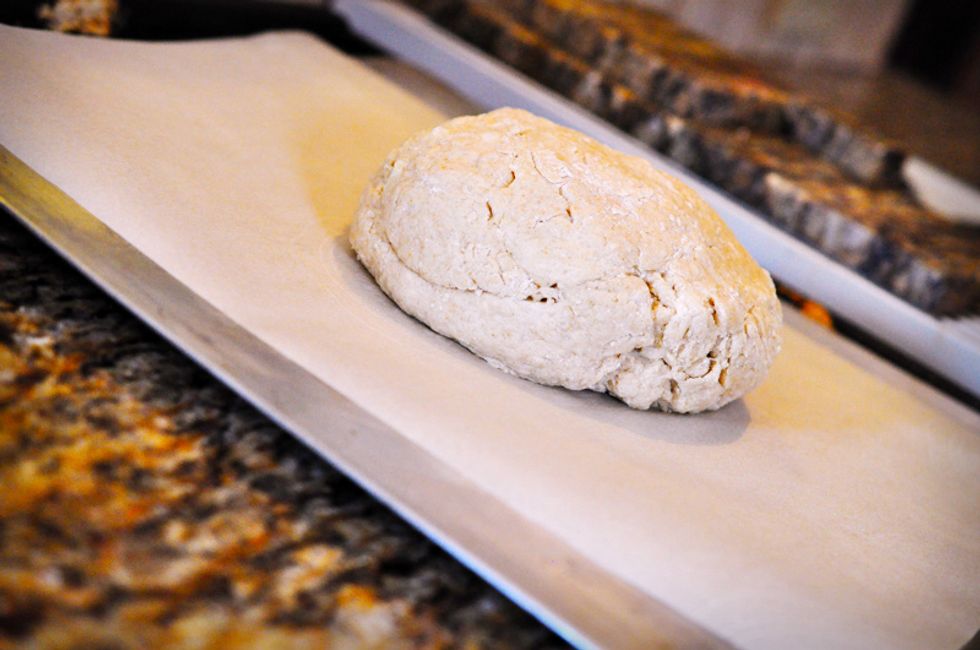 Add the milk to the butter and flour mixture. Use your hands to bring the dough together and gently knead for a minute. Shape the mixture into an oval and place on a parchment lined baking sheet.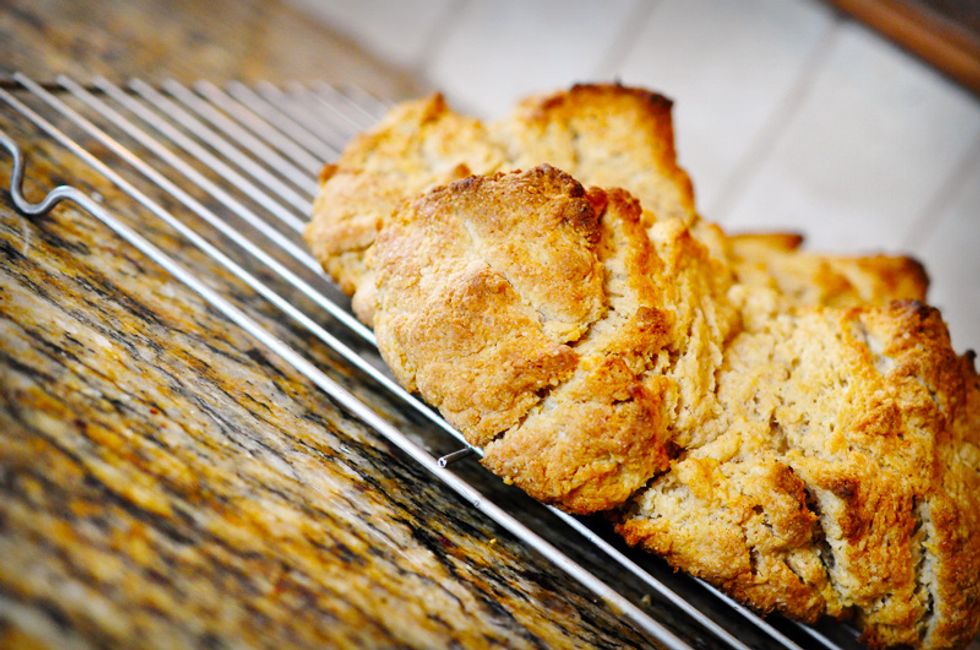 Cut an X on top and bake at 400°F for about 20 minutes, until a toothpick inserted into the loaf comes out clean. Let cool on a wire rack.
Serve with tea, butter, and jam—enjoy!
1.0Tbsp DavidsTea Organic English Breakfast tea leaves
1/4c milk
1/2c whole wheat flour
2/3c all-purpose flour
1.0Tbsp baking powder
1.0tsp salt
1/4c white sugar
6.0Tbsp butter
Marie Rayma
I'm stubbornly DIY, doing it myself regardless of added effort or insanity requirement :) Join me here or on my blog (where I post 2x a week).