Eggs and bacon together in a egg salad. oh yeahh. So creamy and tasty .
34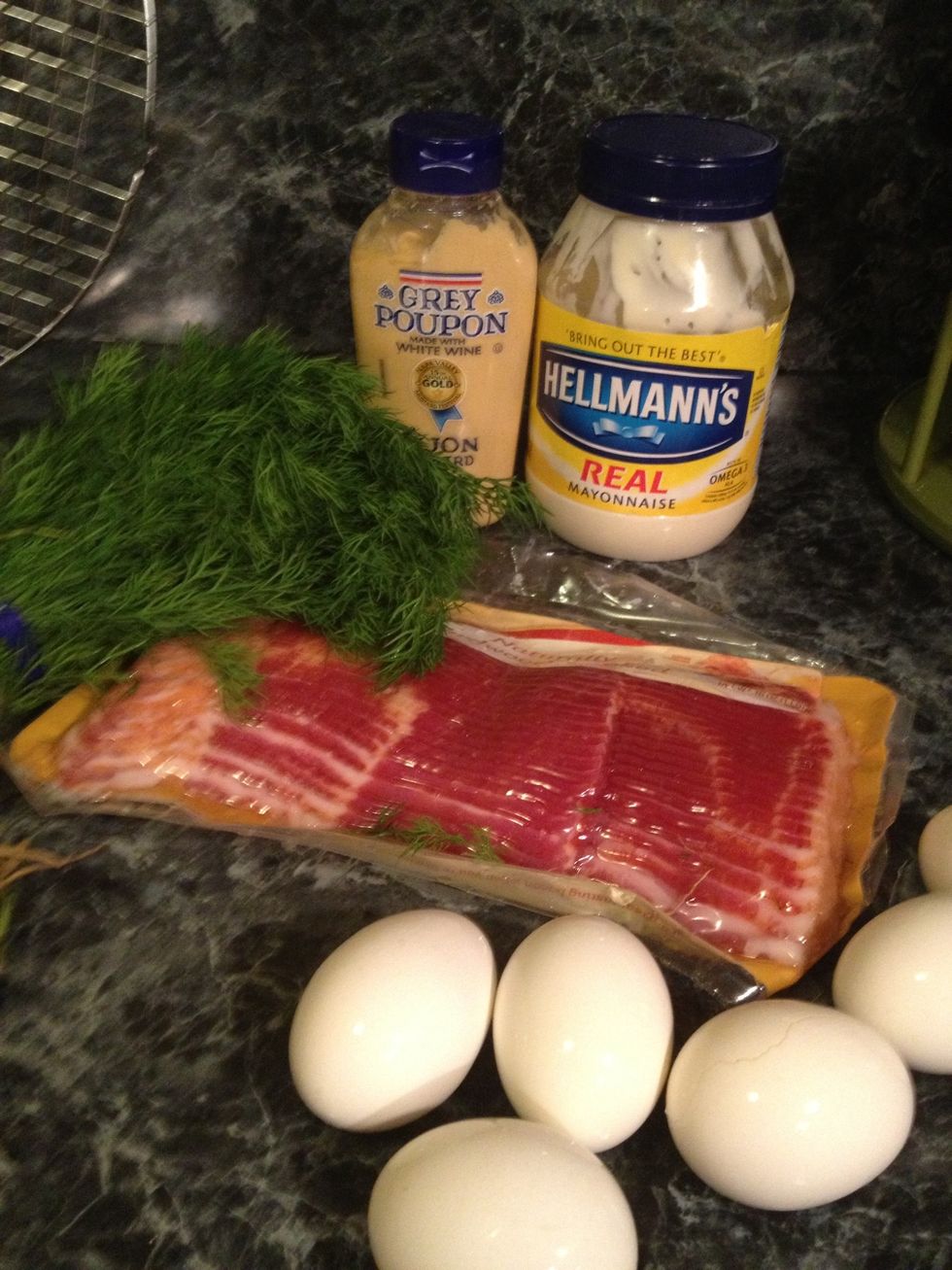 The stars
Fry up your bacon very crispy . When done set aside and chop.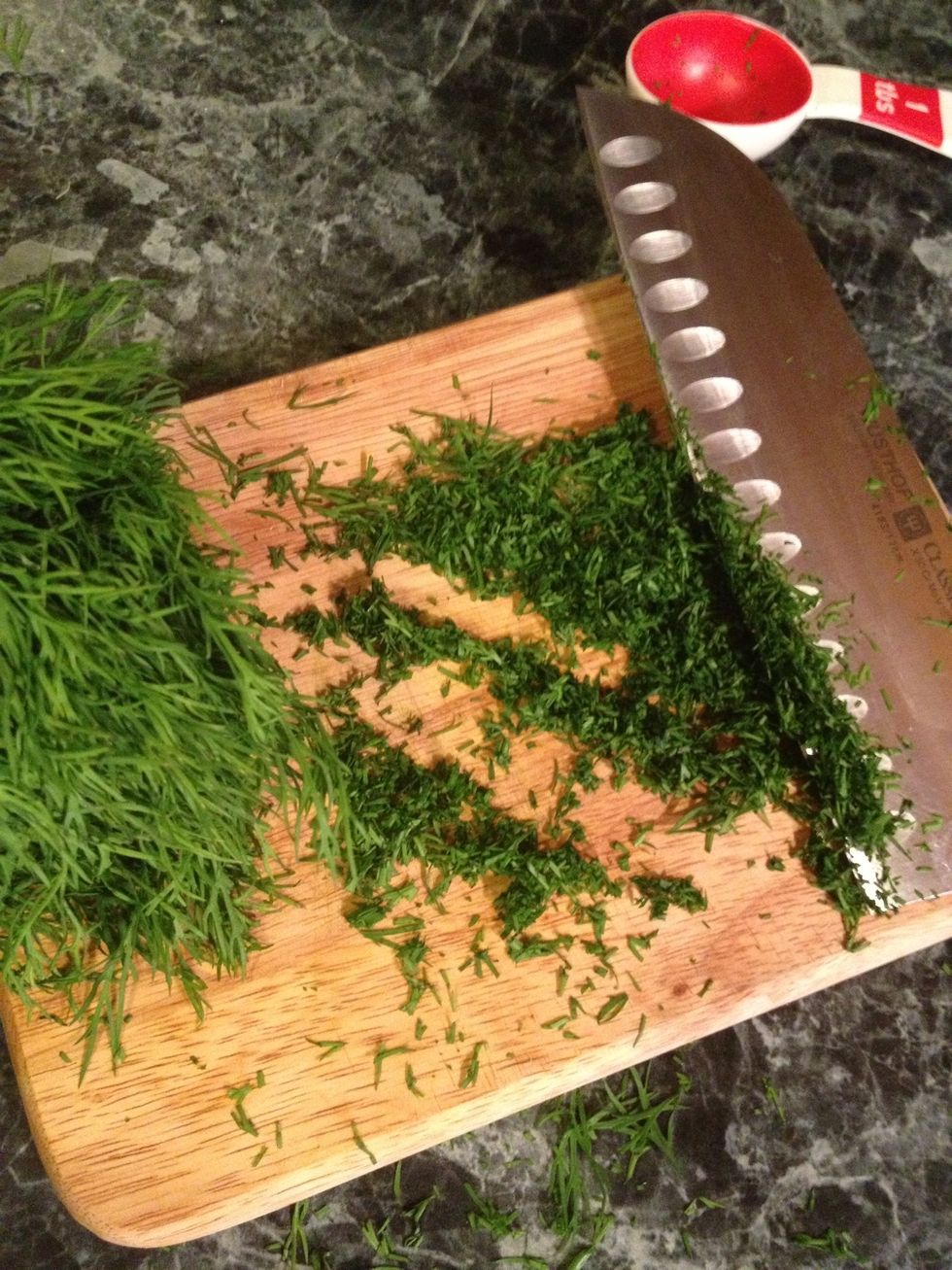 Chop up the freshly cleaned dill. Yummo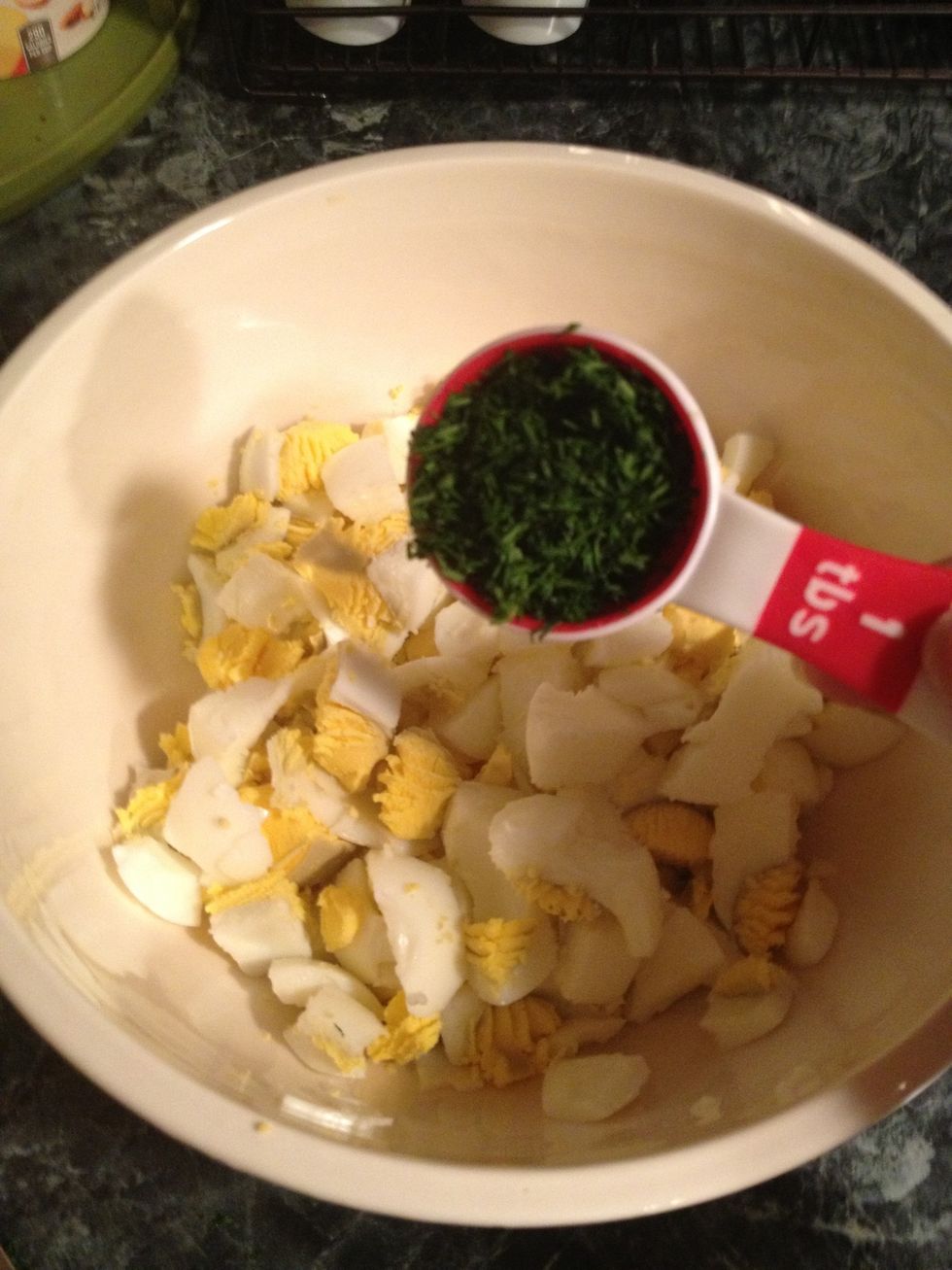 Add the dill to the eggs.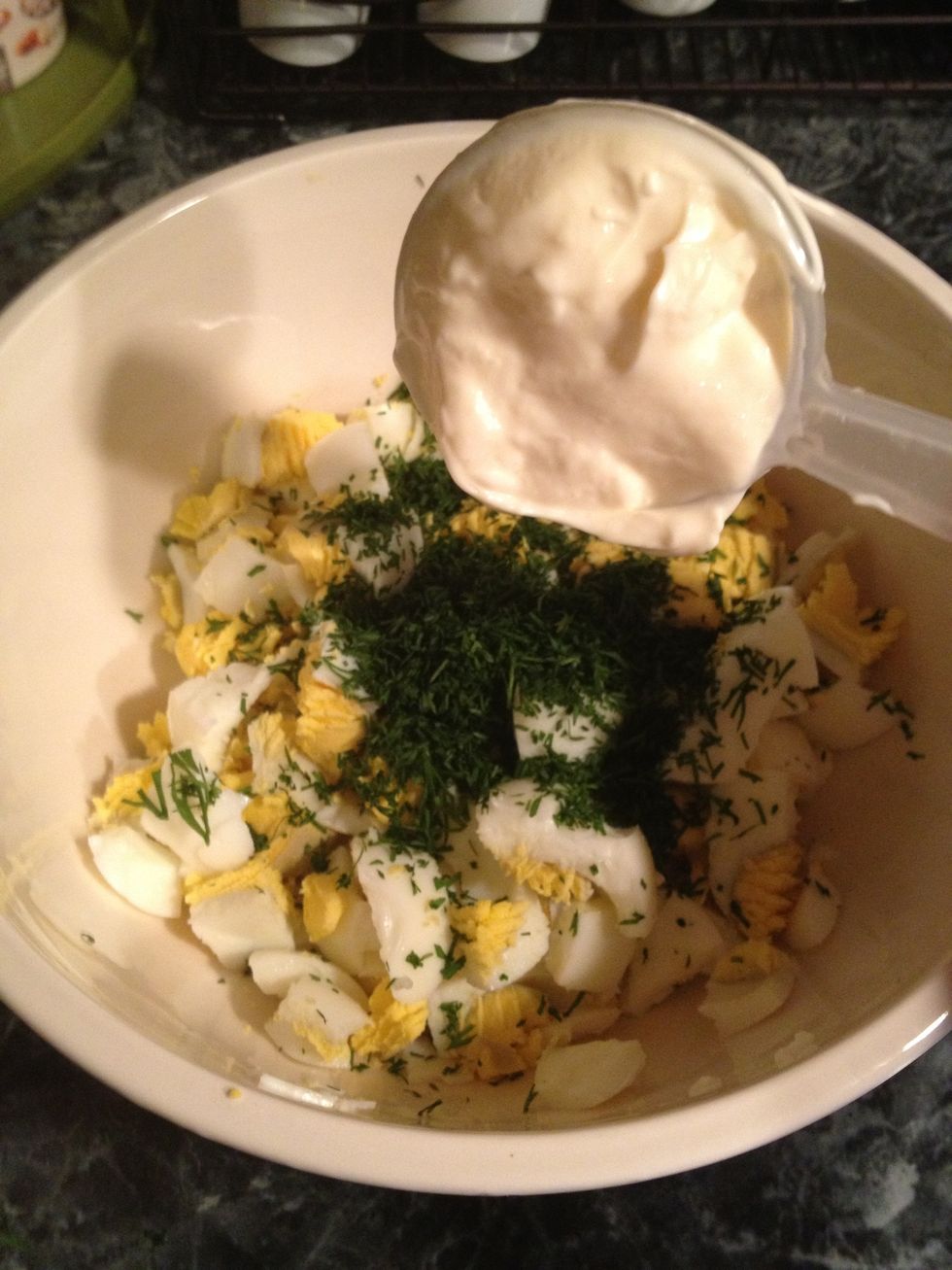 Next the mayo..oh yeahh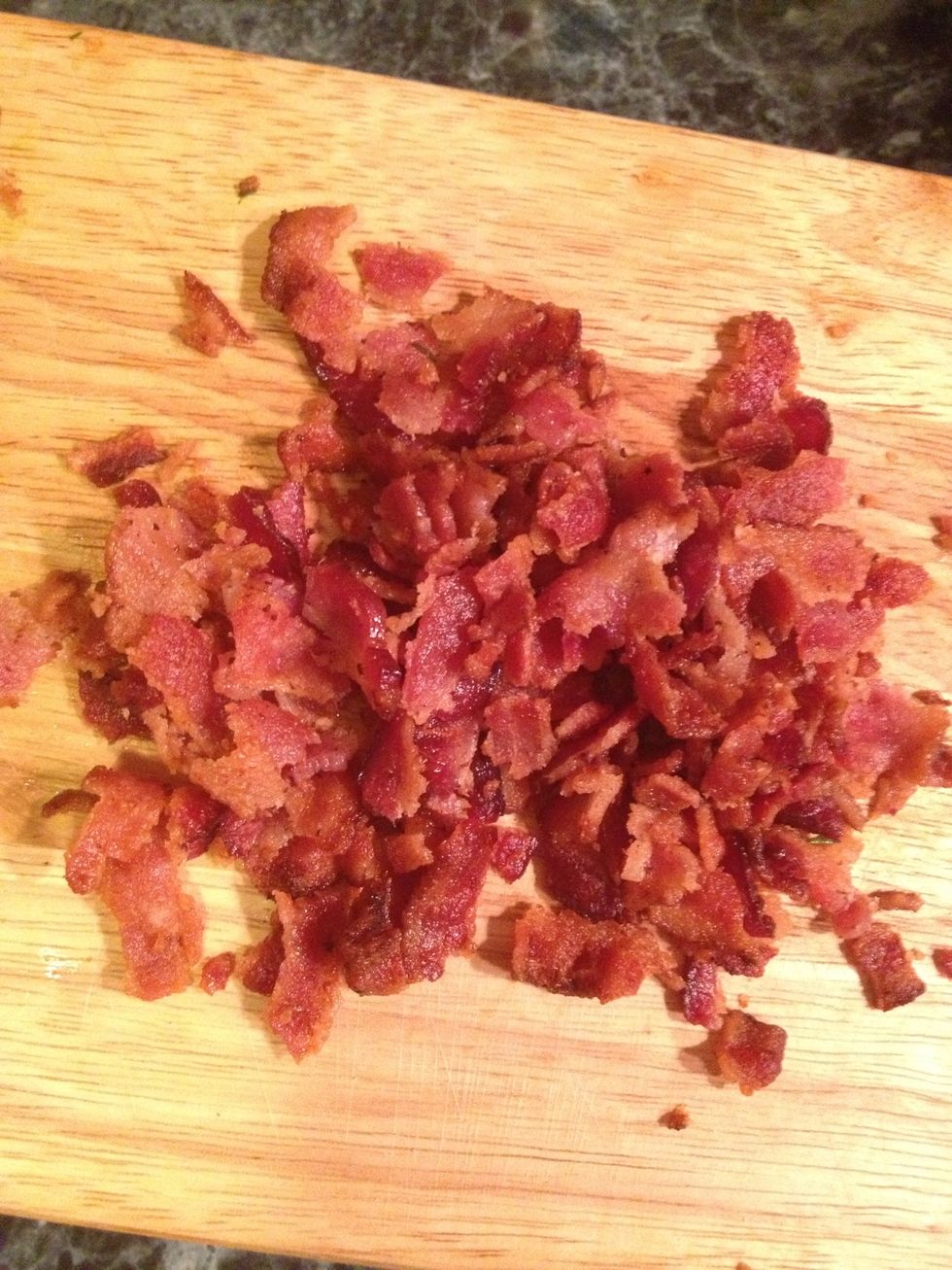 The chopped up bacon. What? You don't know how to chop up bacon,seriously? Well i'm sure there has to be some sort of guide on this process😜😜😜😳😳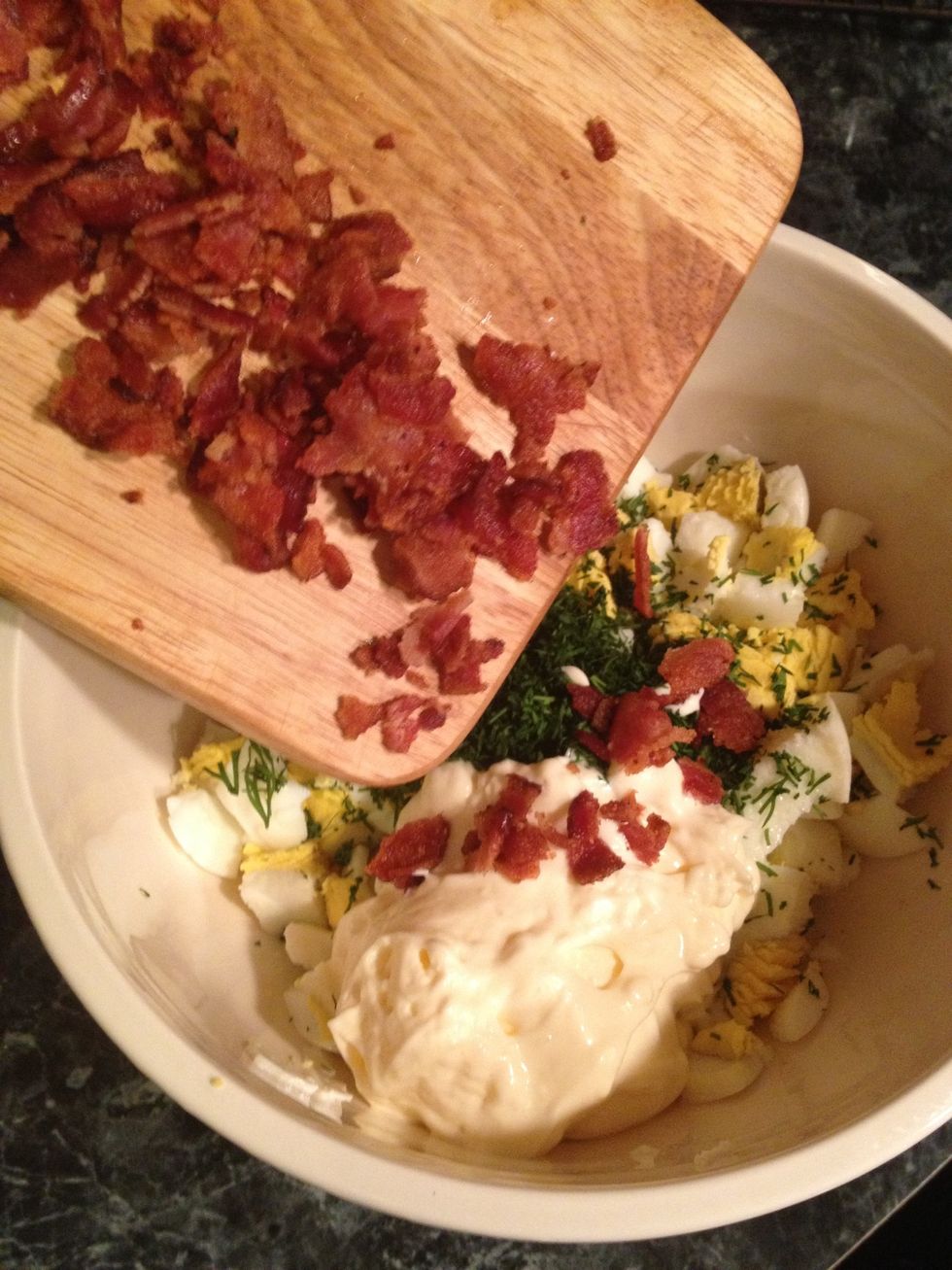 Add the bacon to the egg mayo mixture.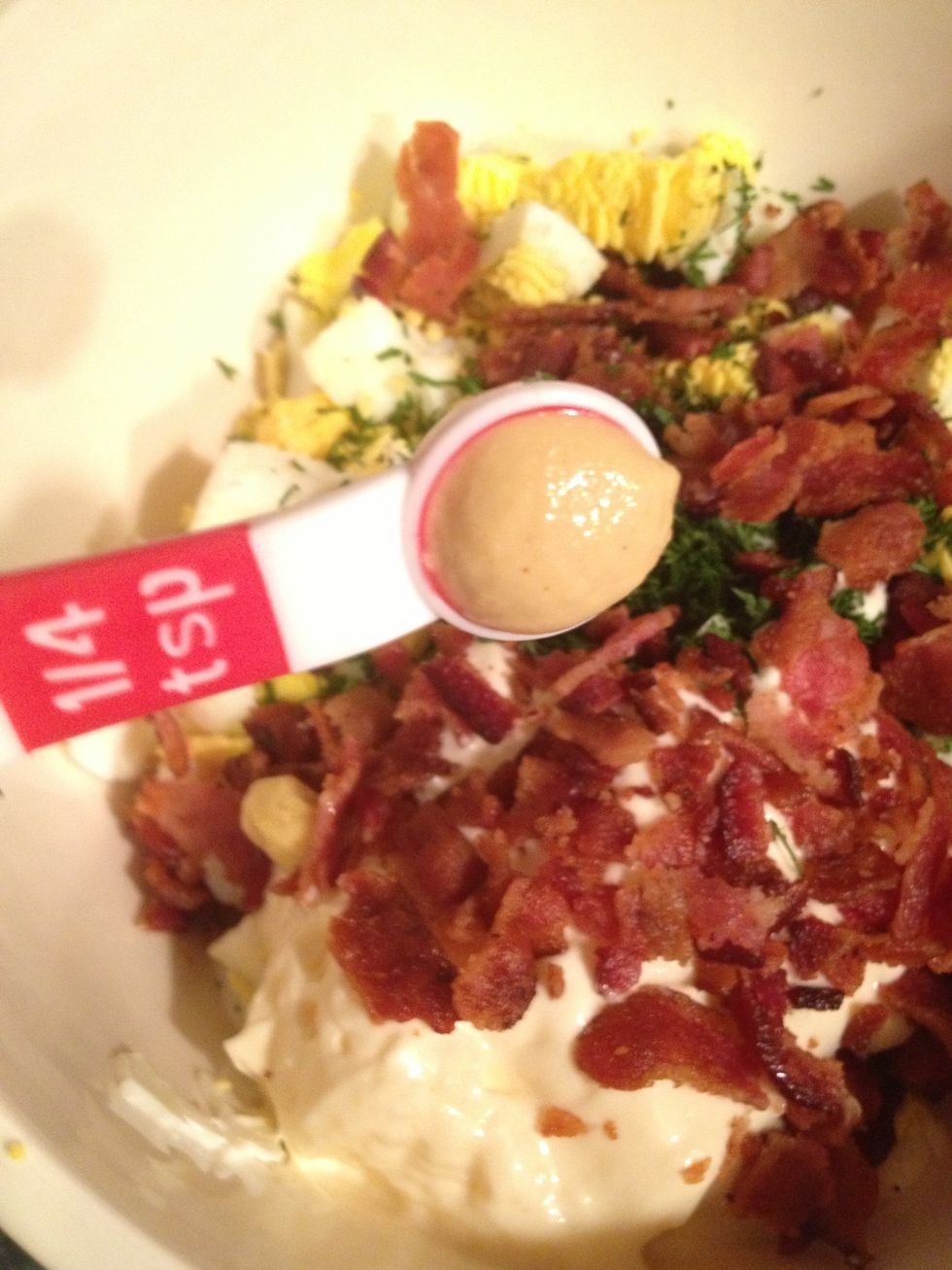 And finally the grey poupon.😂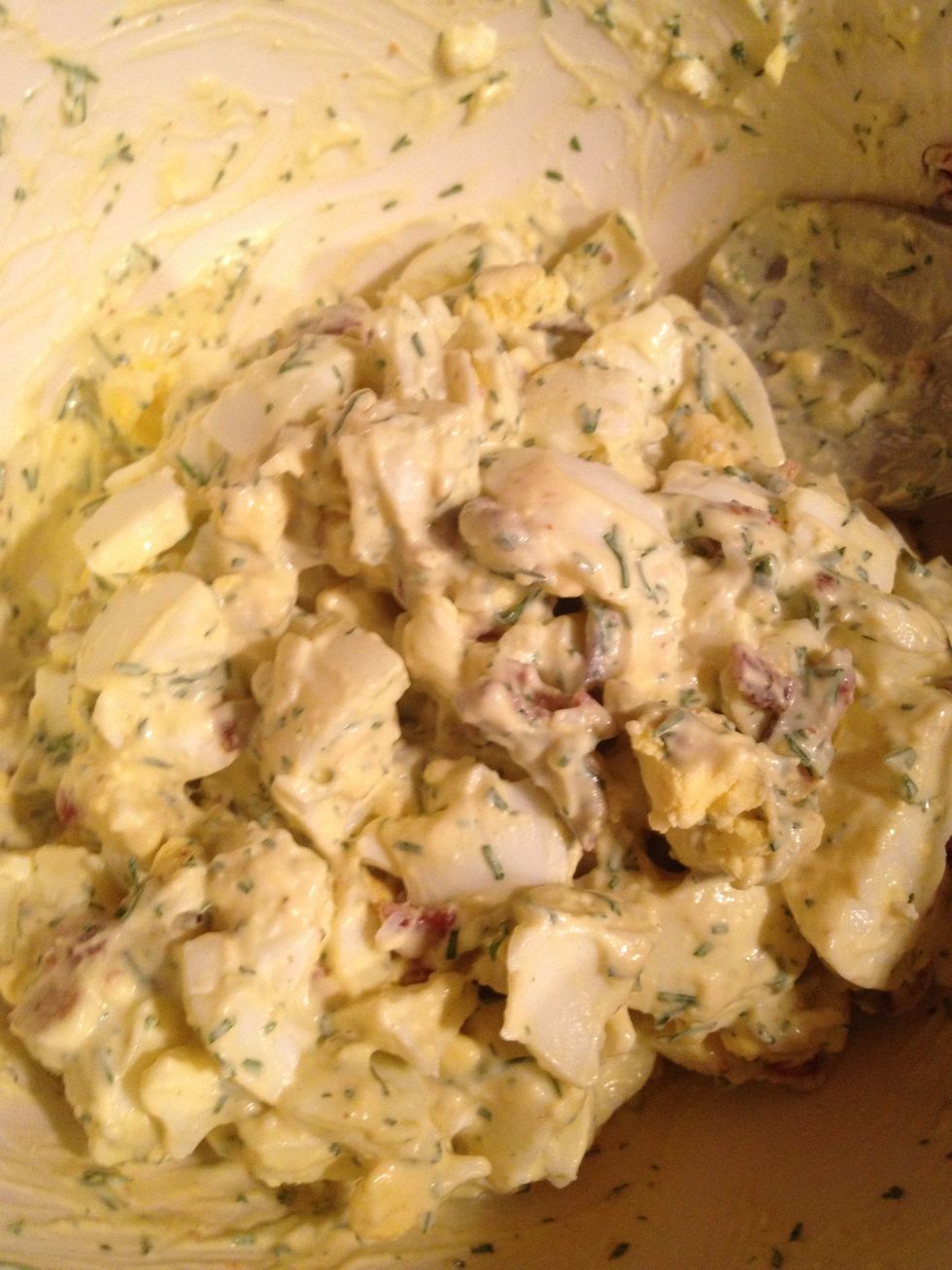 Mix this gently, very gently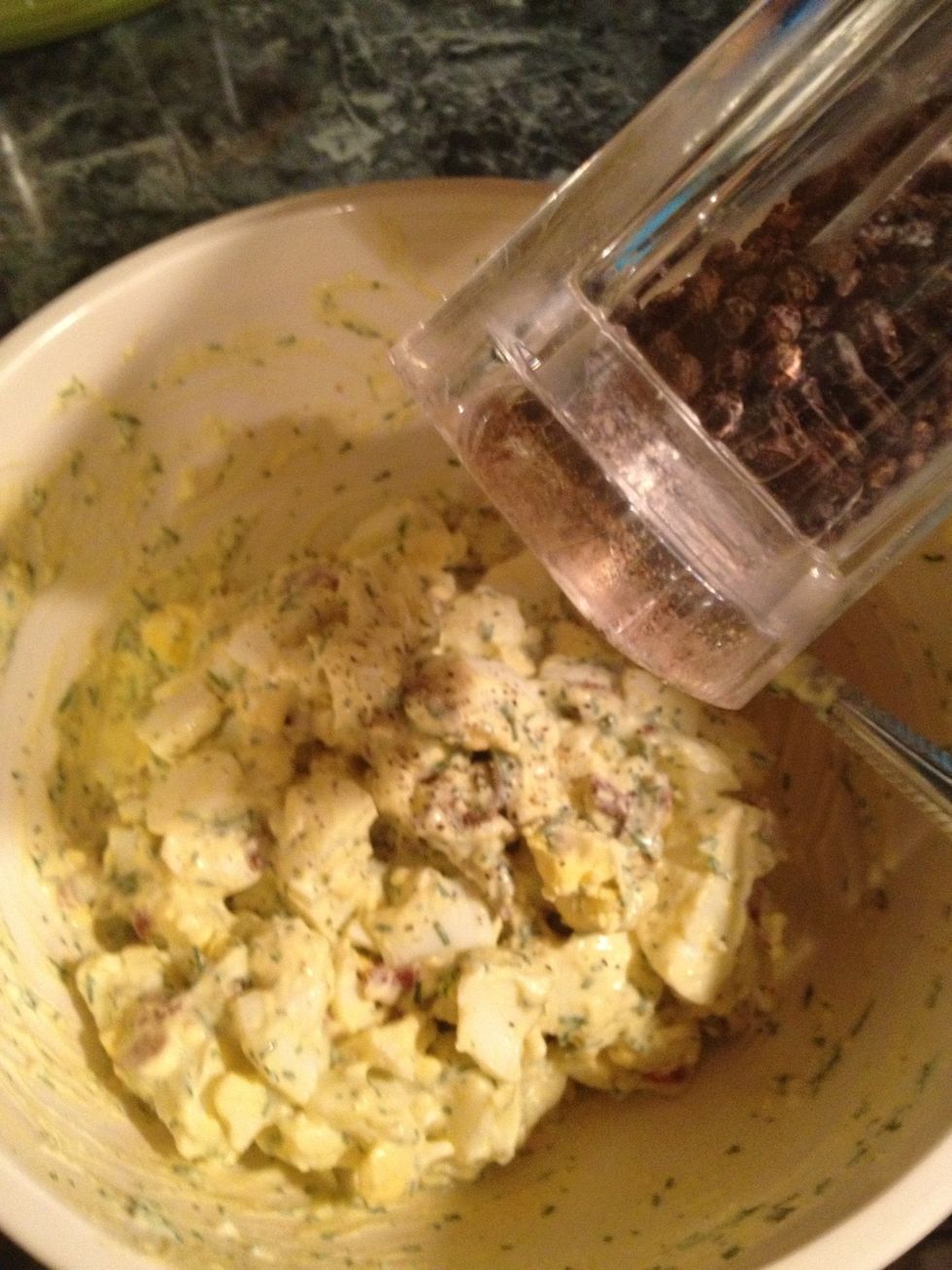 Add pepper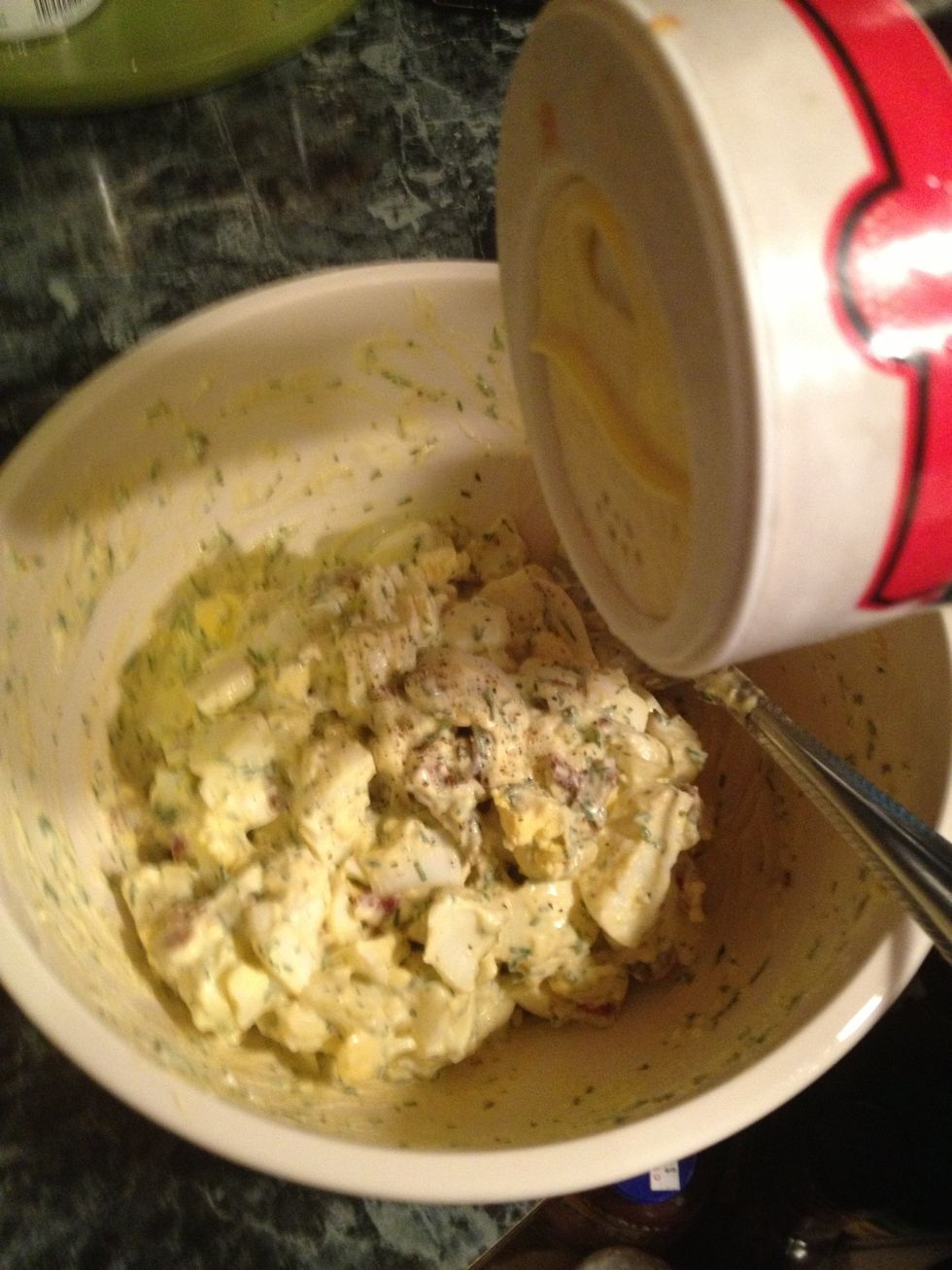 And salt to taste.
Store in the fridge and eat chilled. I hope you enjoy my egg salad.
6.0 Hard boiled eggs, chopped
3-4 slices of cooked bacon, chopped
1/2Tbsp Fresh dill
4.0Tbsp Mayo(Hellmans please)
1/4tsp Dijon mustard
Salt and pepper to taste