Make Breakfast Egg Bowls While Camping (Or Home)
11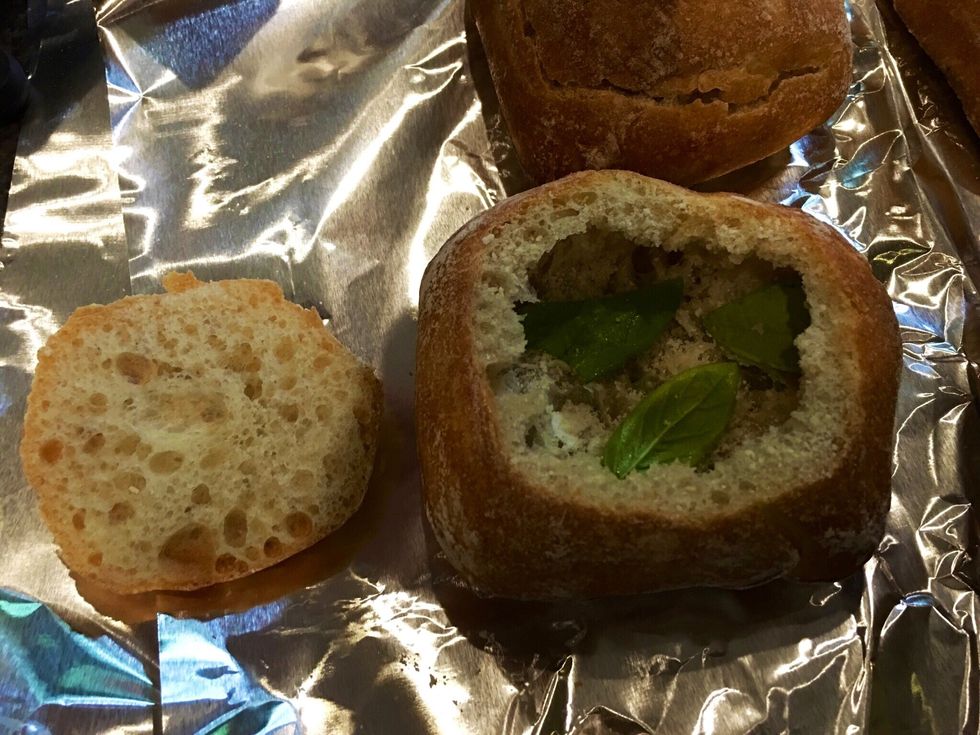 Cut a thin layer off the top of the rolls and remove enough bread to fit a large egg, ham and cheese in each. Sprinkle grated cheese and fresh chopped basil inside.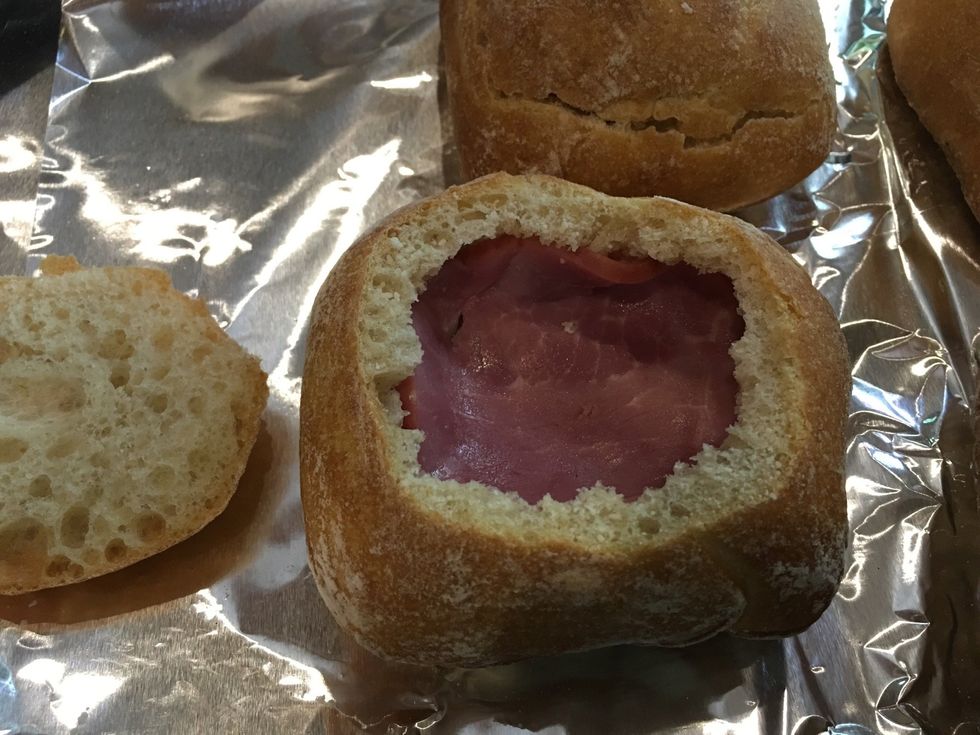 Line the breakfast bowl with ham. I used Canadian bacon. Lining the bowl prevents all of the egg from soaking into the bread.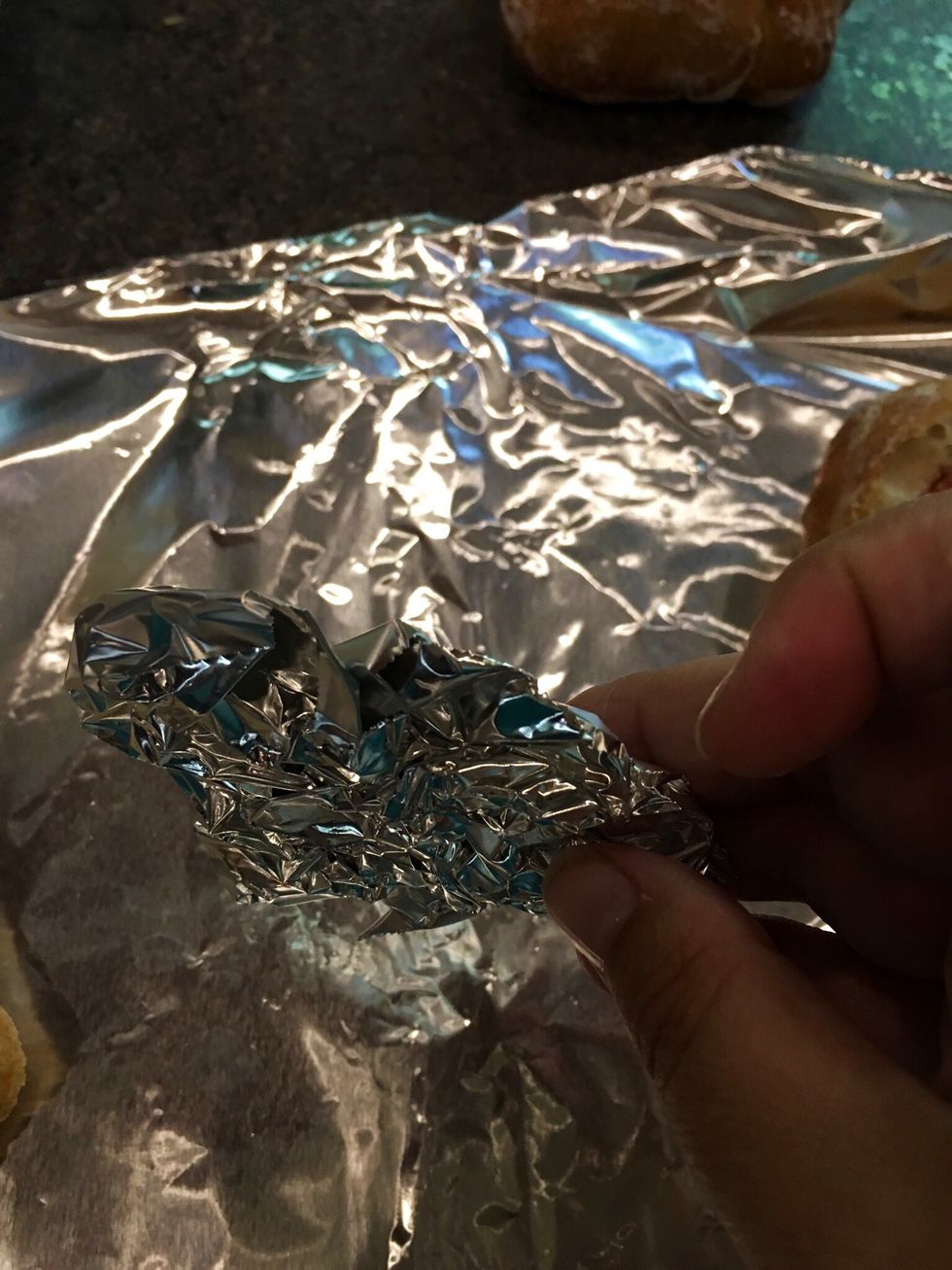 If you are grilling the bread bowls (without a cooking stone) Make a small disk with foil to place under the bread. This creates air pockets that help prevent burning.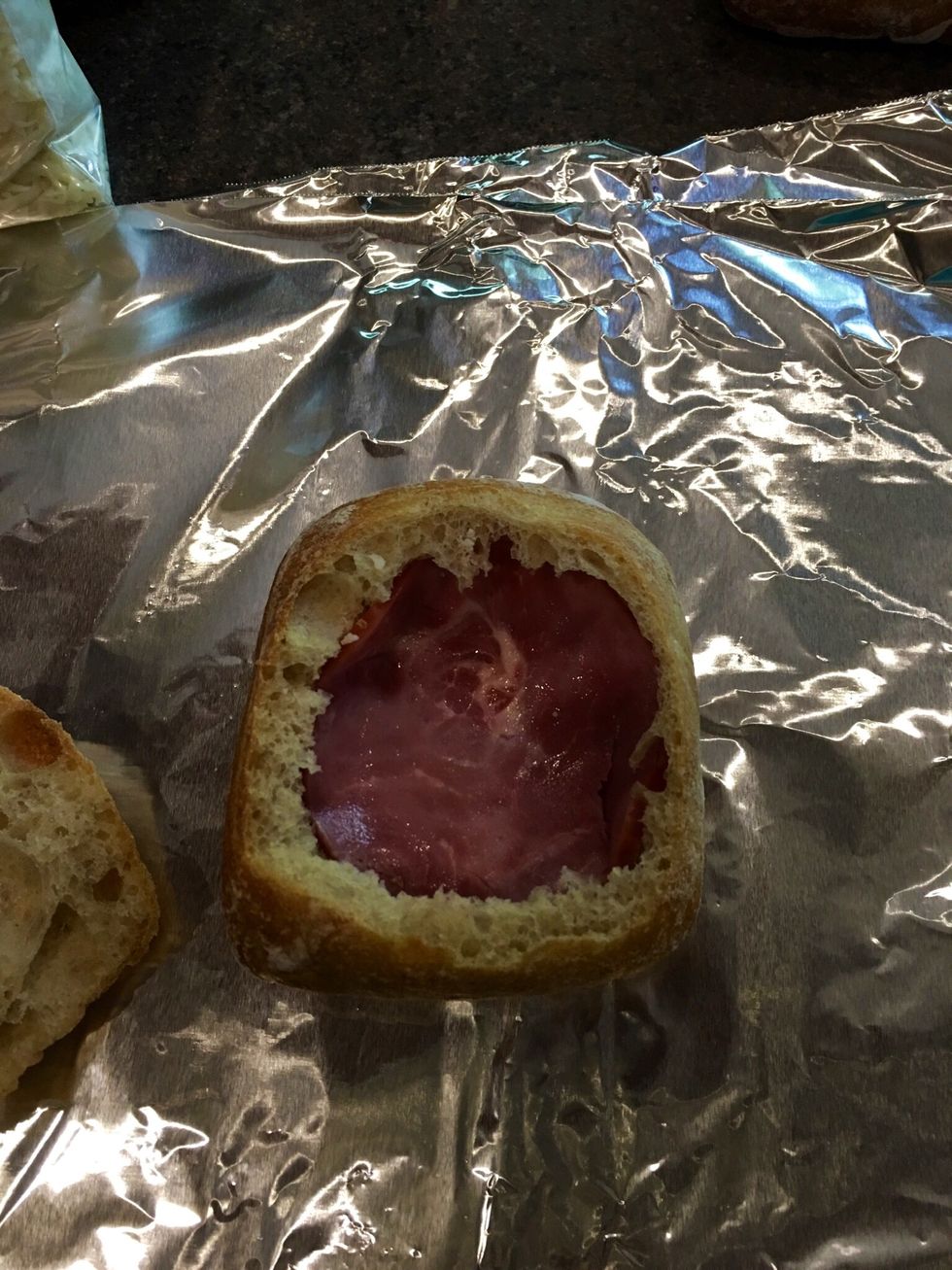 Place your breakfast bowl on the disk in the center of a large square of aluminum foil.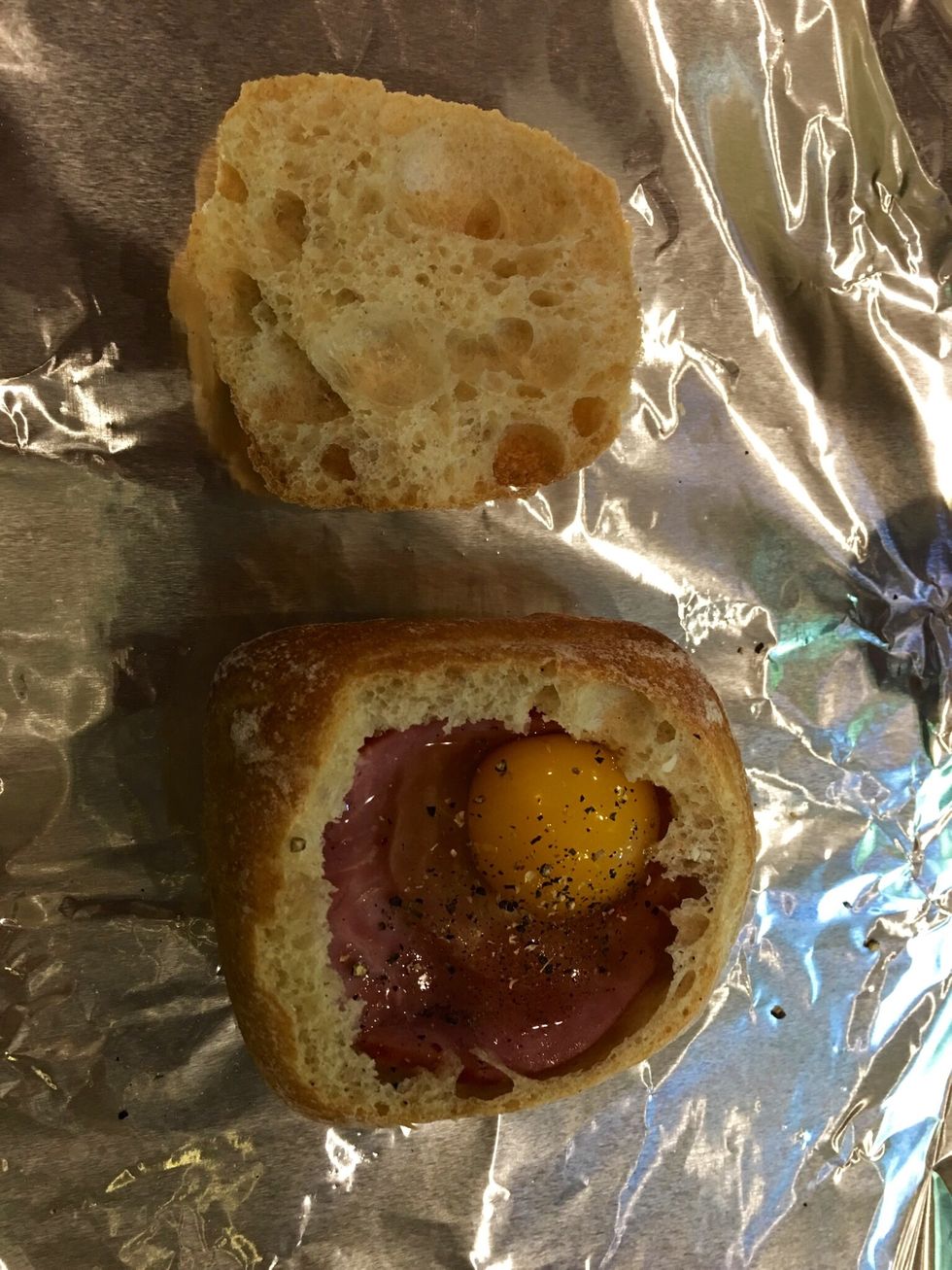 Crack an egg in each bowl and sprinkle with seasoning of your choice.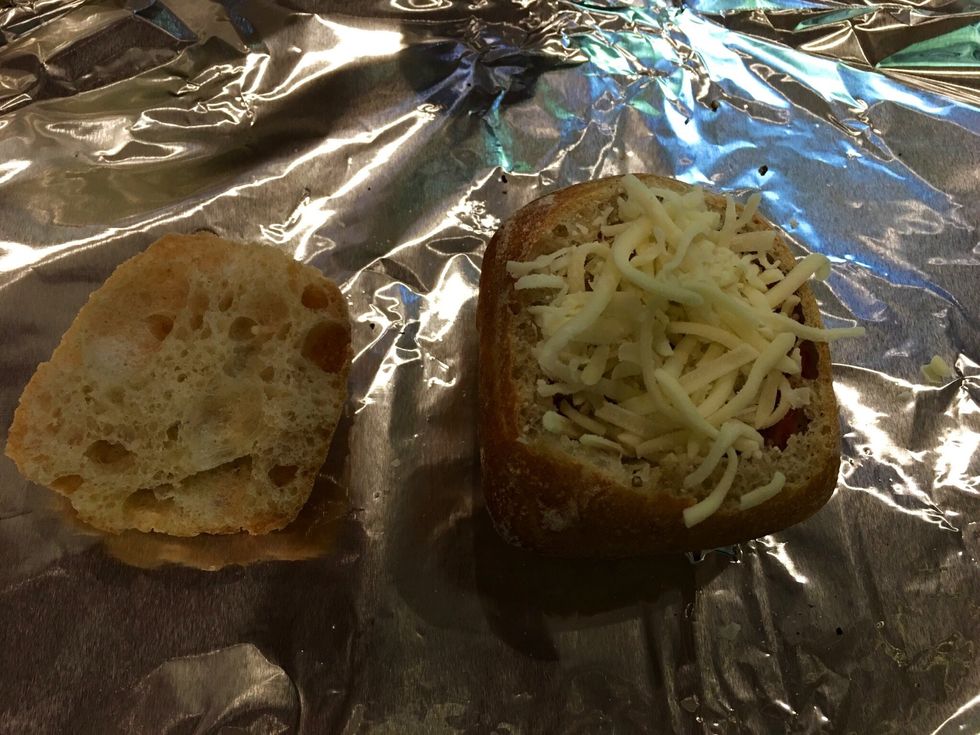 Top with mozzarella cheese.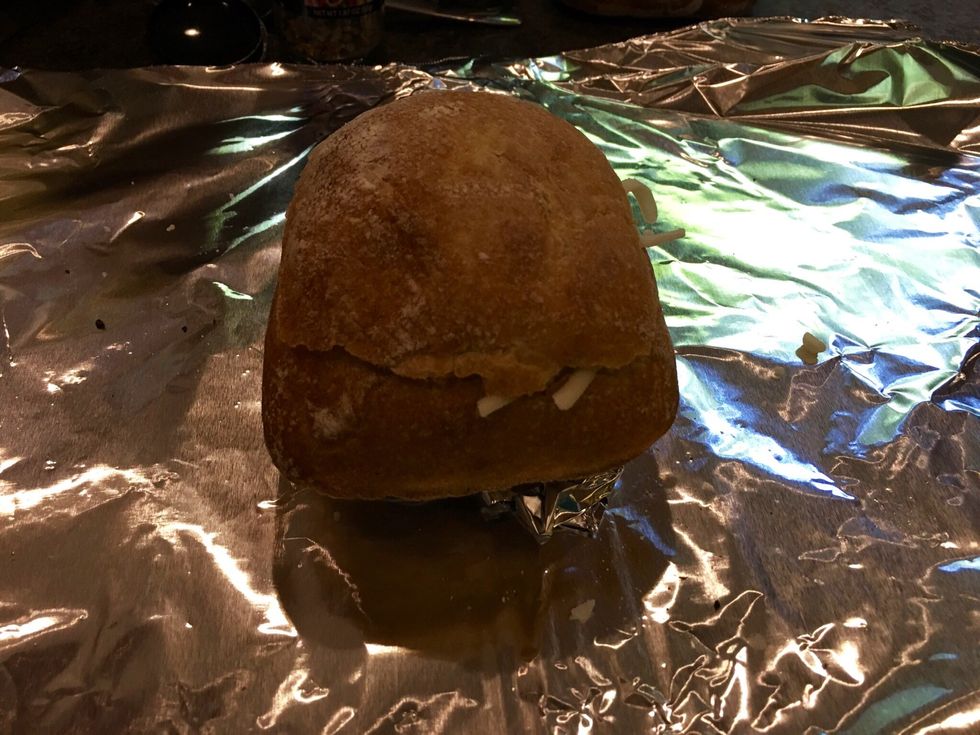 Top the breakfast bowl with the part that you initially cut off.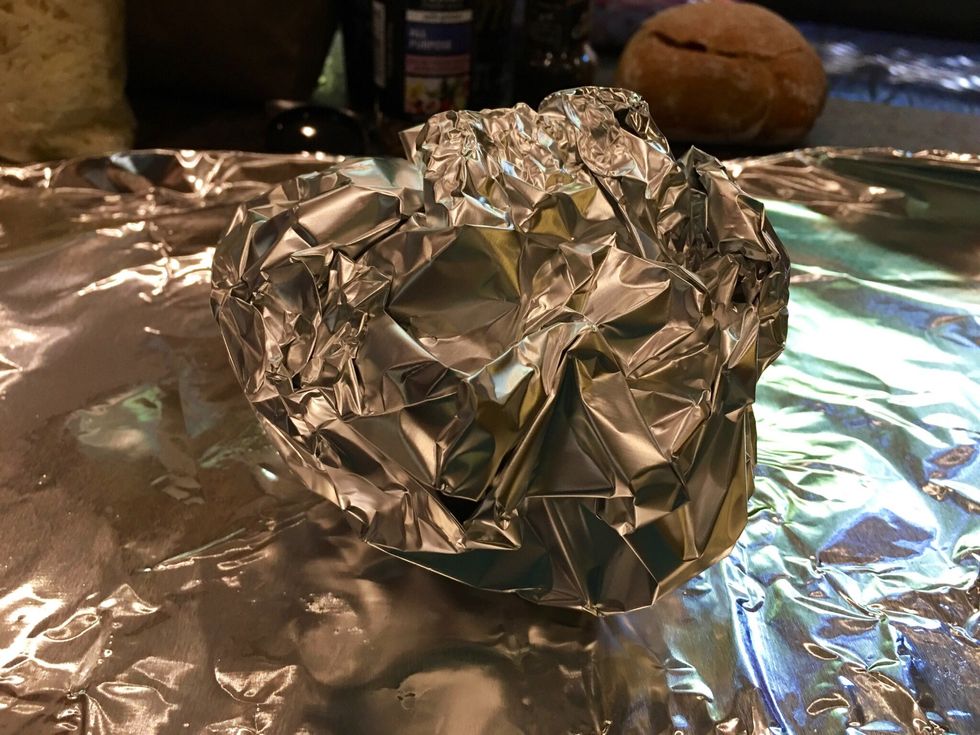 Wrap the foil around your bowl and grill on 350 for 10-15 minutes. Things that may increase cooking time: colder ingredients, larger rolls, individual variations in grill temp., indirect heat.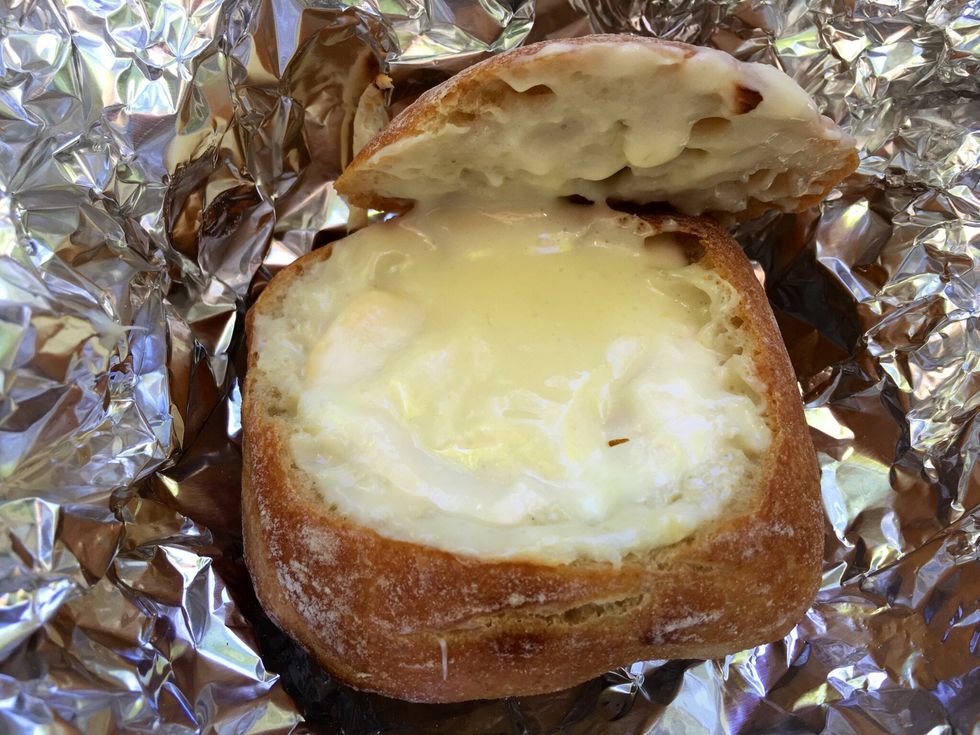 Let your breakfast bowl cool slightly after you take it off the grill, and enjoy!
Rolls: I used ciabattini rolls (small ciabatta)
Large Eggs
Basil leaves
Grated cheese
Shredded mozzarella
Seasoning: salt, pepper to taste
Aluminium foil
Oven or grill