How to make breakfast casserole
Egg-Sausage casserole (or quiche) - great for weekend brunch! Savory and delish! Best if prepped night before serving.
27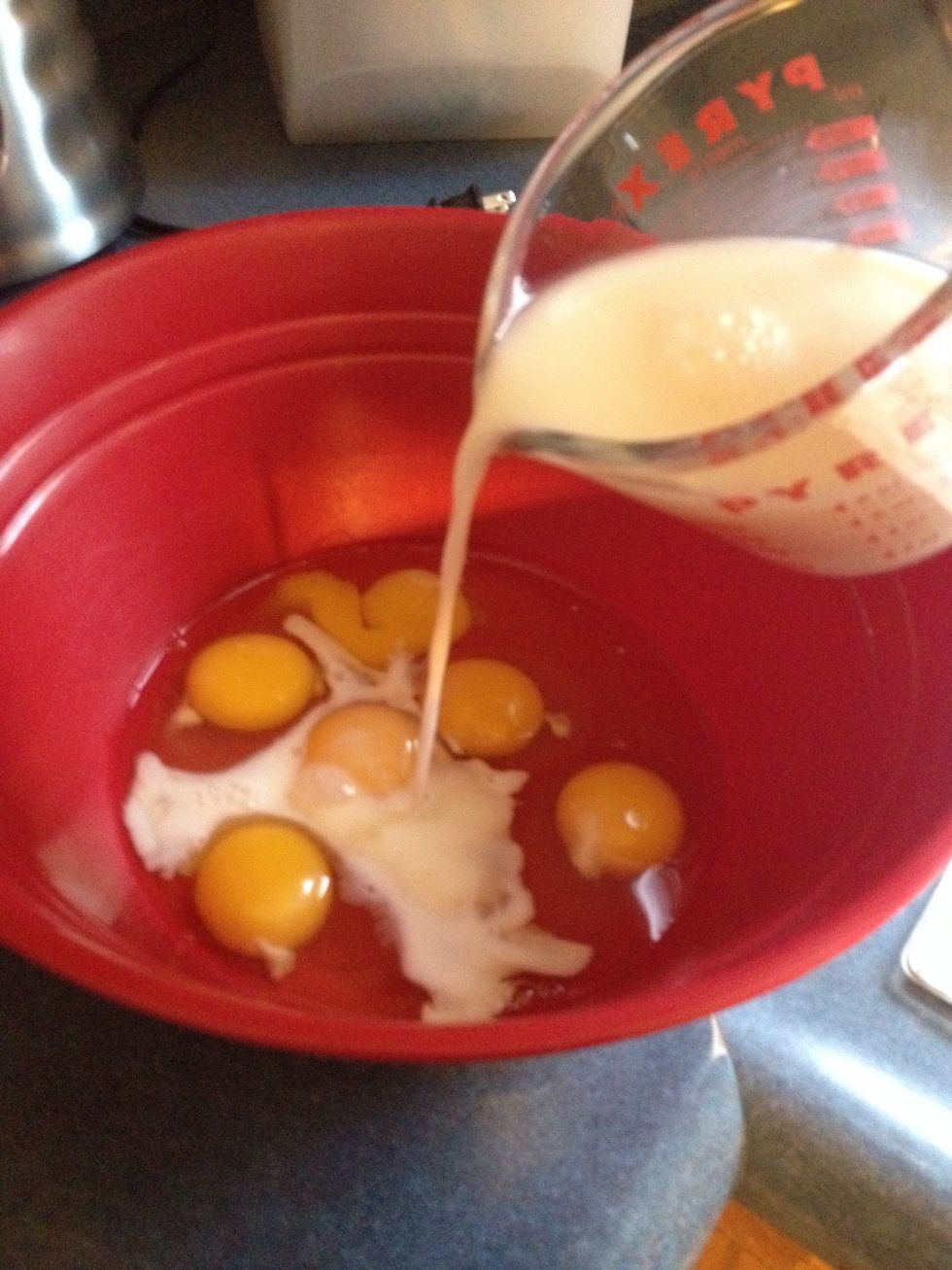 Preheat oven to 350 degrees. Crack 6 eggs into large bowl. Add milk (I used 1 cup of milk and 1 cup of heavy cream).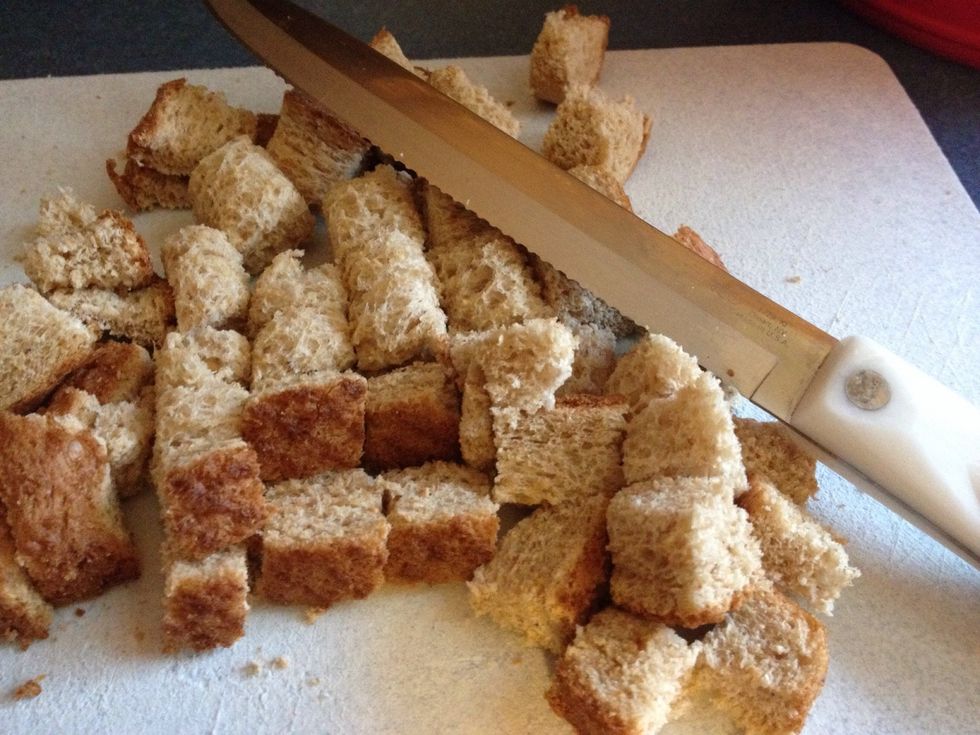 Add to bowl - 1 tsp each of salt and dry mustard powder and 2 slices of bread (I used wheat bread) cut into 1-inch cubes.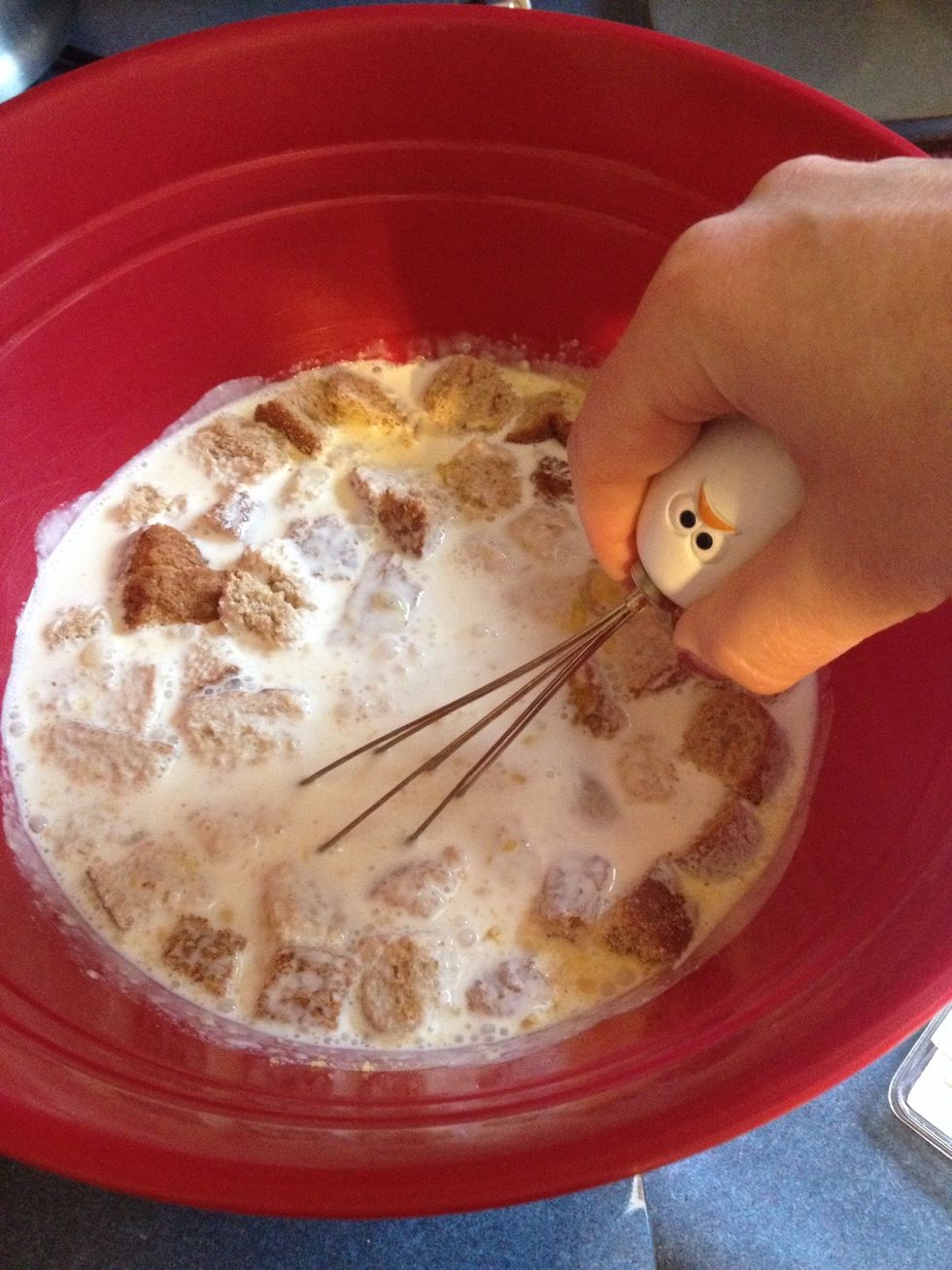 Whisk together all ingredients so far in the bowl.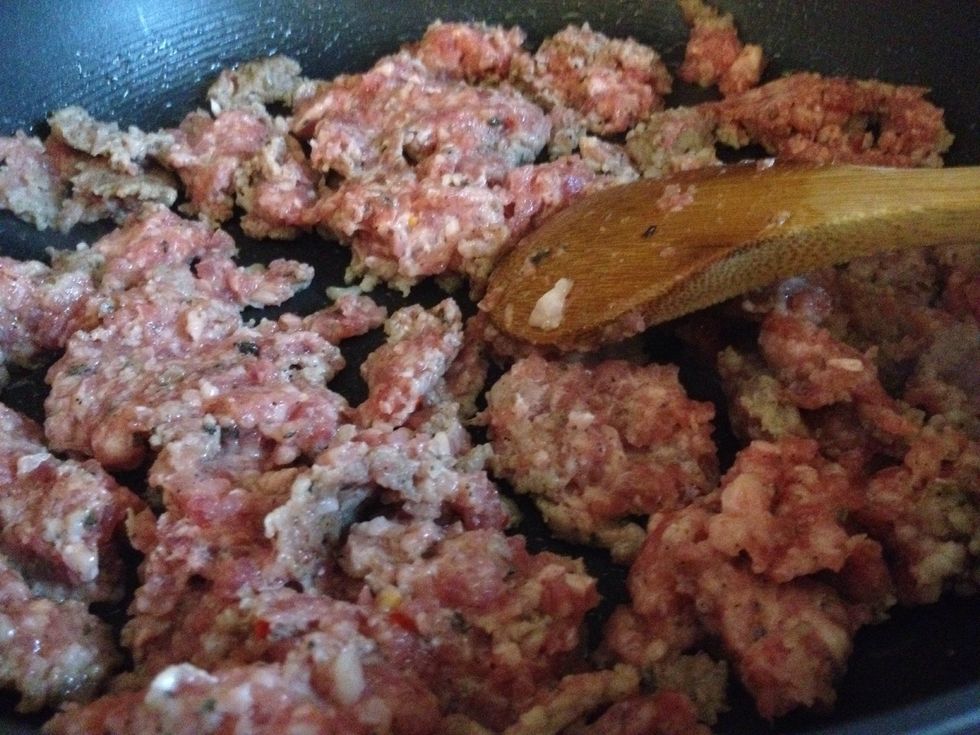 Brown 1 lb of sausage, drain, then add to the bowl with the egg mixture.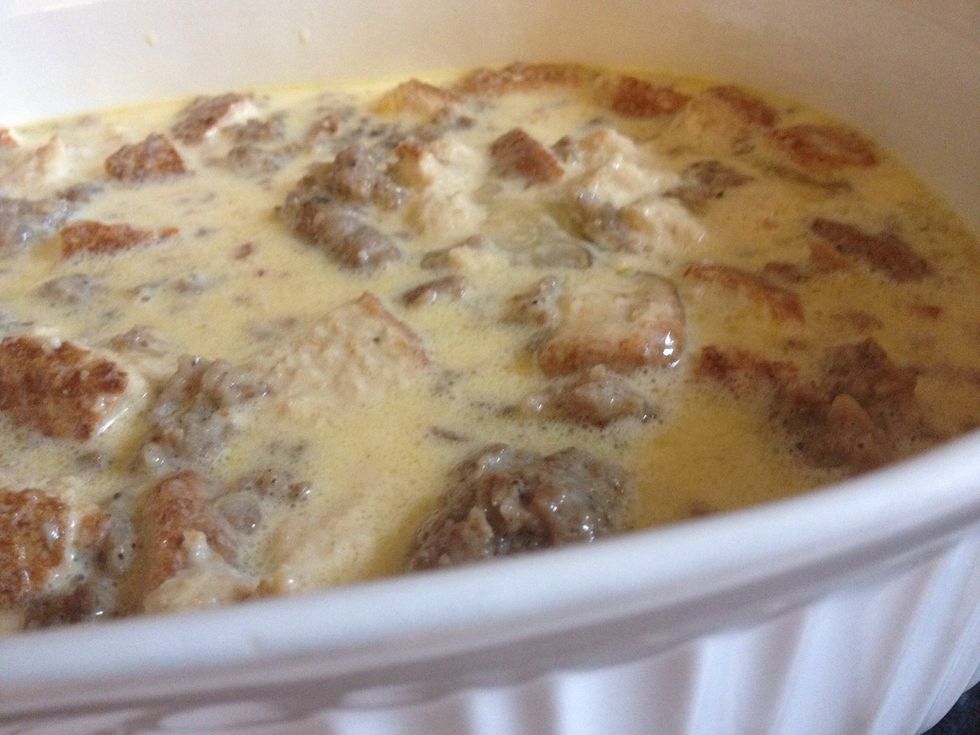 Add the egg-meat mixture to a 9 x 13 baking dish (greased) or something with similar capacity.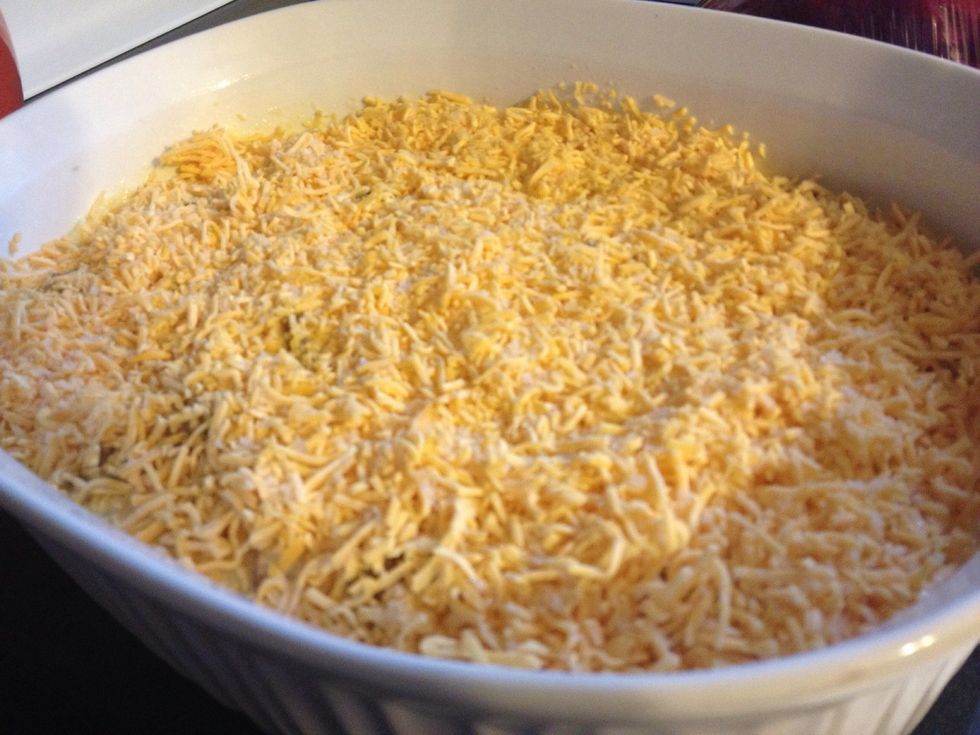 Add enough shredded sharp cheddar cheese to fully cover the top of the casserole. At this point, cover, then refrigerate for at least an hour. Best if the ingredients can soak overnight.
Place uncovered in 350 degree oven; set timer for 35 minutes. Likely will need to bake longer. I check at 5-min intervals at this point. Will rise like a soufflé...
Gently shake the pan. The middle of the casserole will jiggle if it is not set. You also can insert a knife into the center. Will come out clean when set. My total bake time was approx 50 min.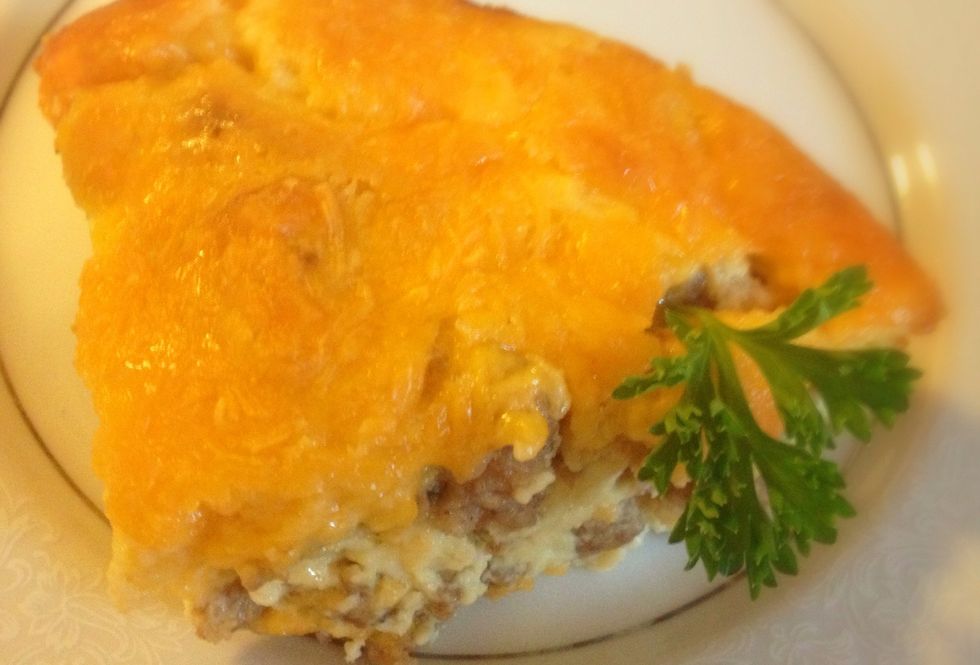 Let the casserole sit for about 10 minutes after removing from oven (before serving).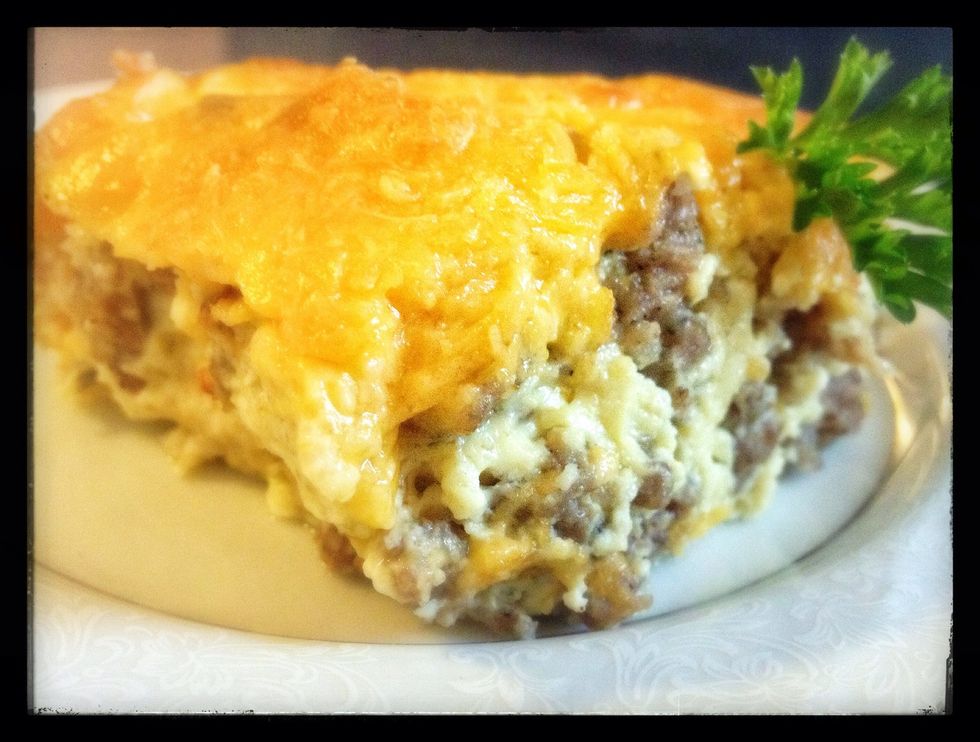 Serve up! Yum!
6.0 Eggs
2.0c Milk
1.0lb Ground sausage, cooked and drained
1.0tsp Salt
1.0tsp Dry mustard
1.0c Grated sharp cheddar cheese
2.0 Slices bread, cut into cubes