Preheat oven to 350 degrees Fahrenheit.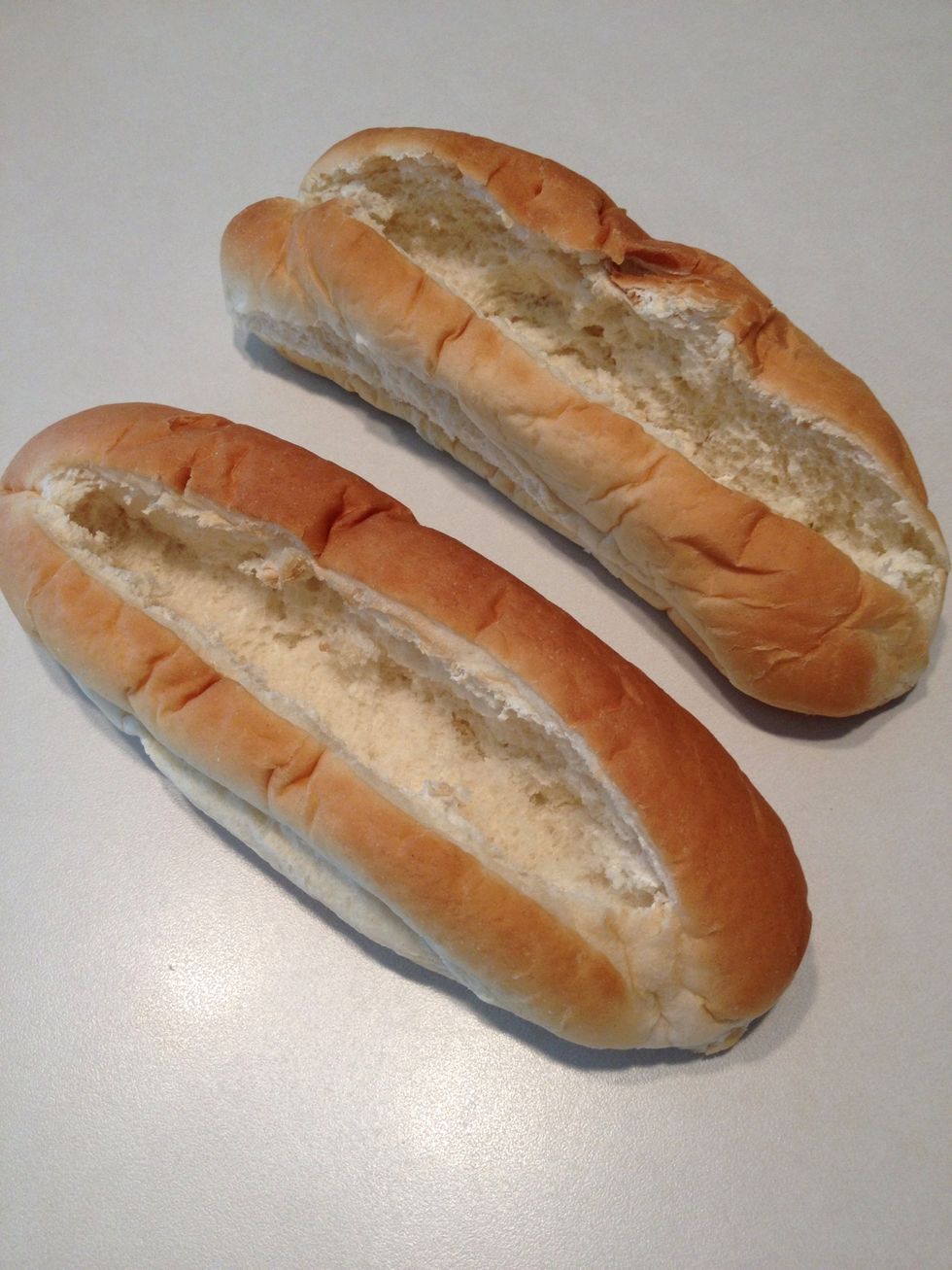 Remove the center of each hoagie roll to make a "boat" for your ingredient. Make sure you leave a good, high border all the way around or else your egg mixture will run out the sides.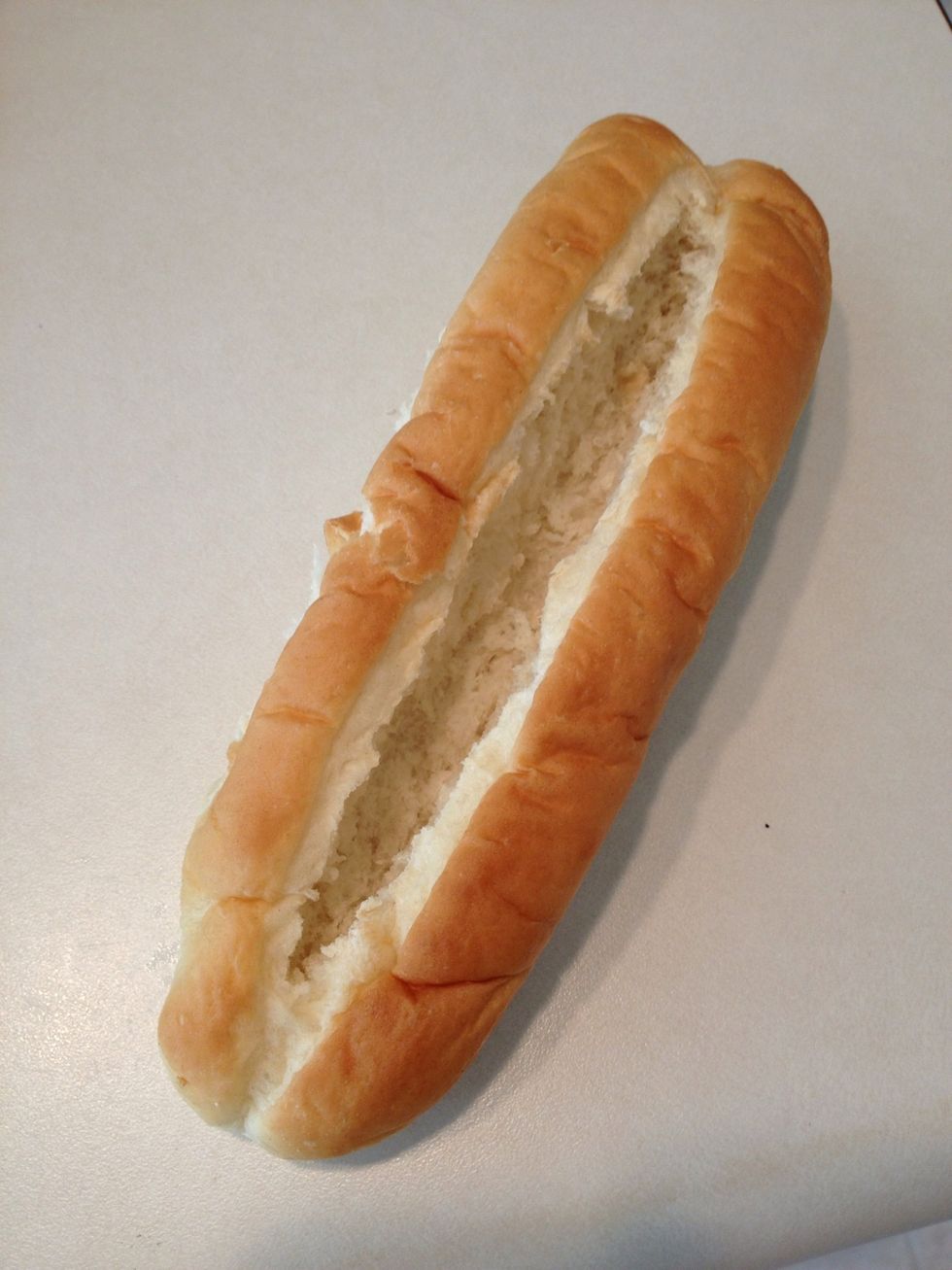 Here is a good example of how to cut the roll (my 2nd attempt, lol).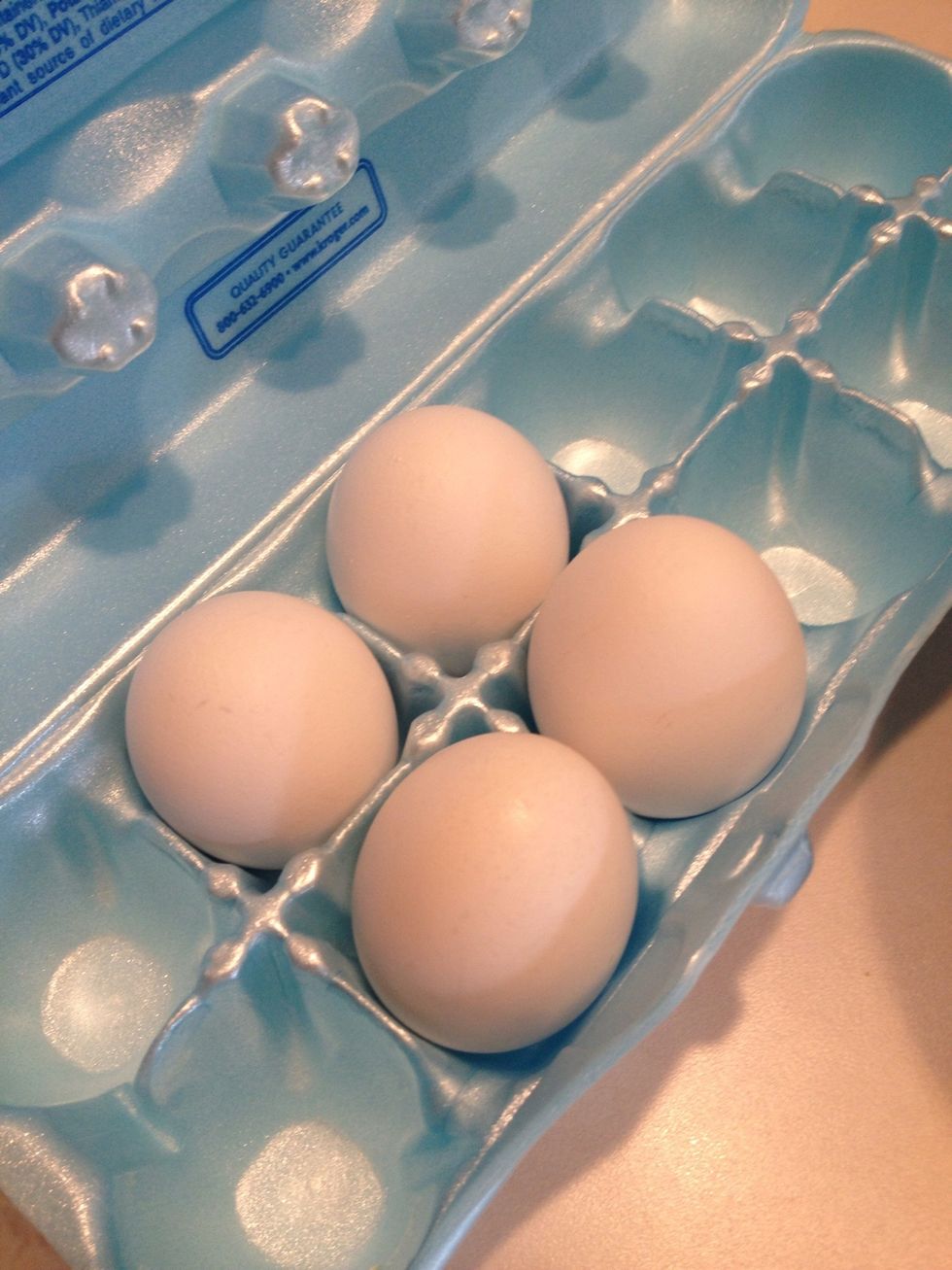 Get 4 eggs. Crack them and add to a separate bowl. Whisk well.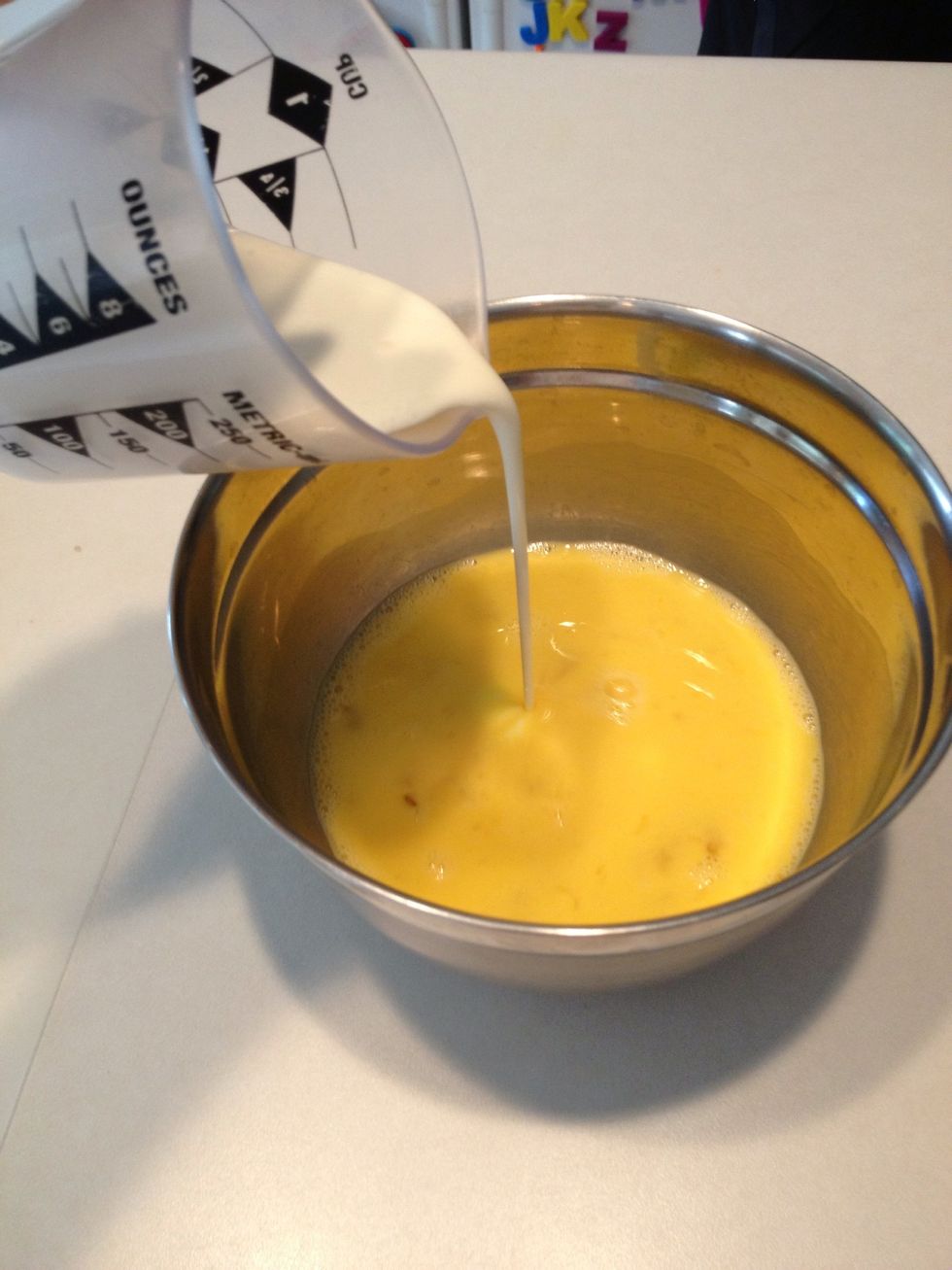 Add whipping cream.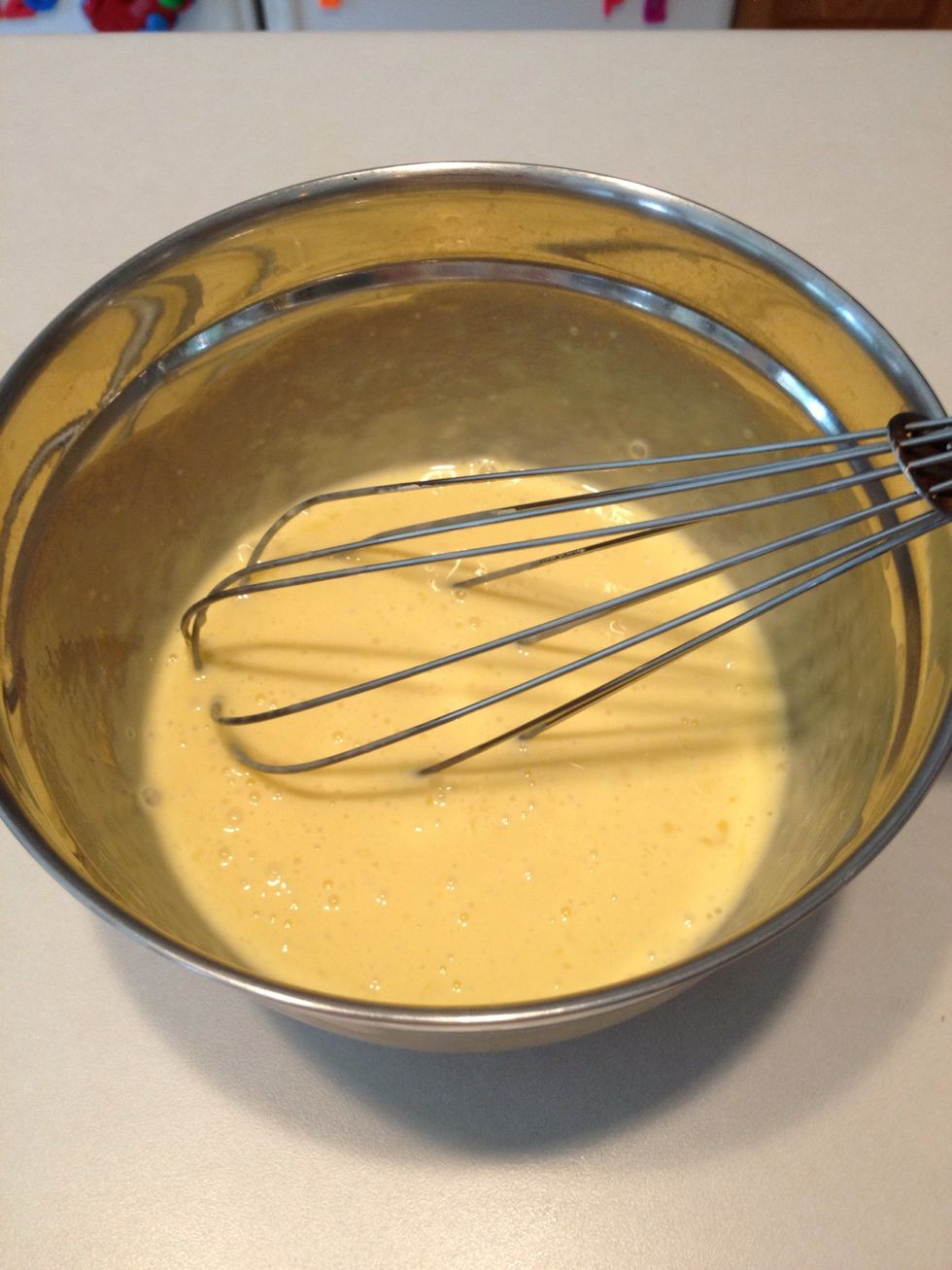 Whisk well.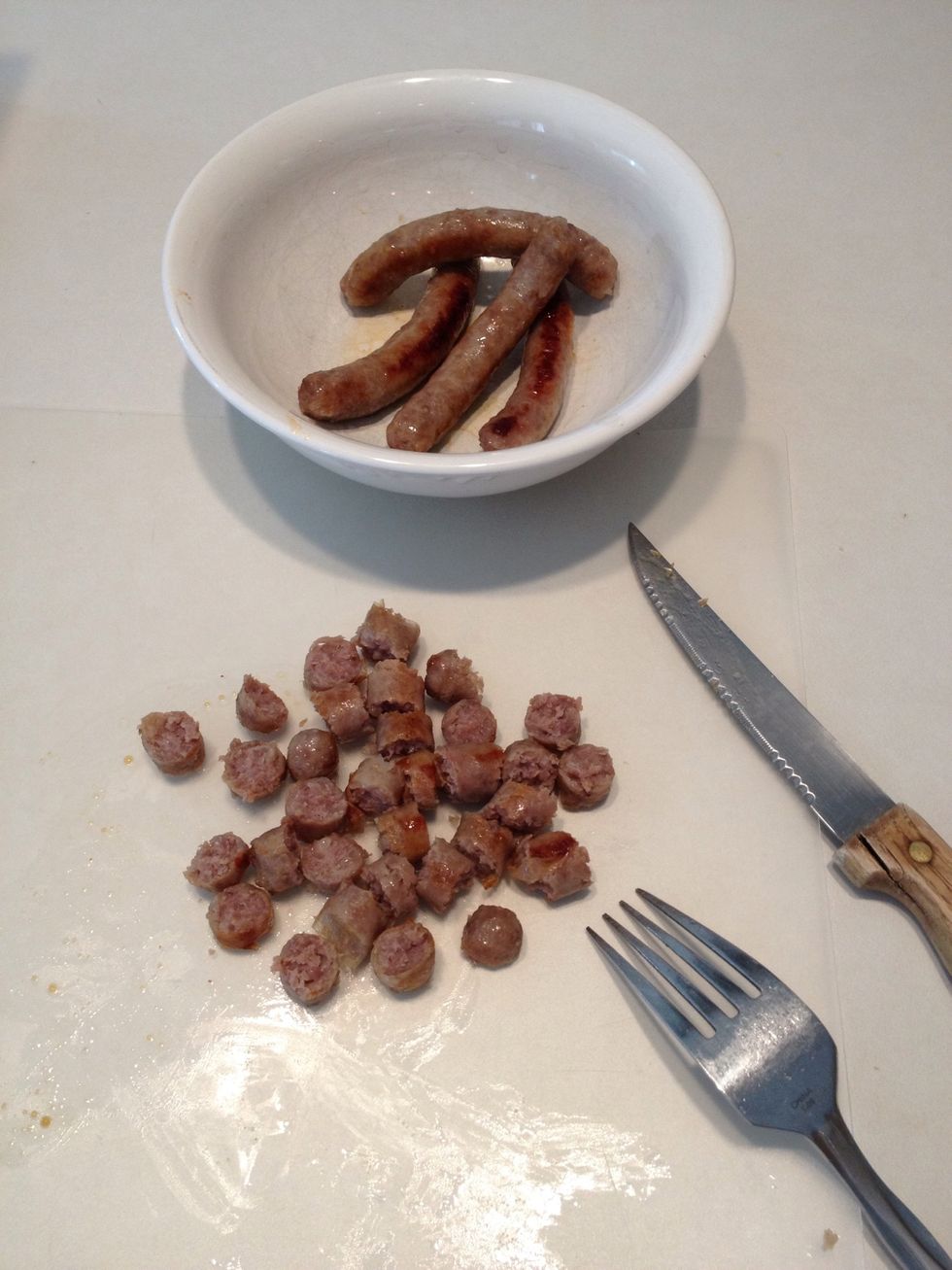 Cool and slice your sausage links. If you like bacon or ham, you can cook that up also.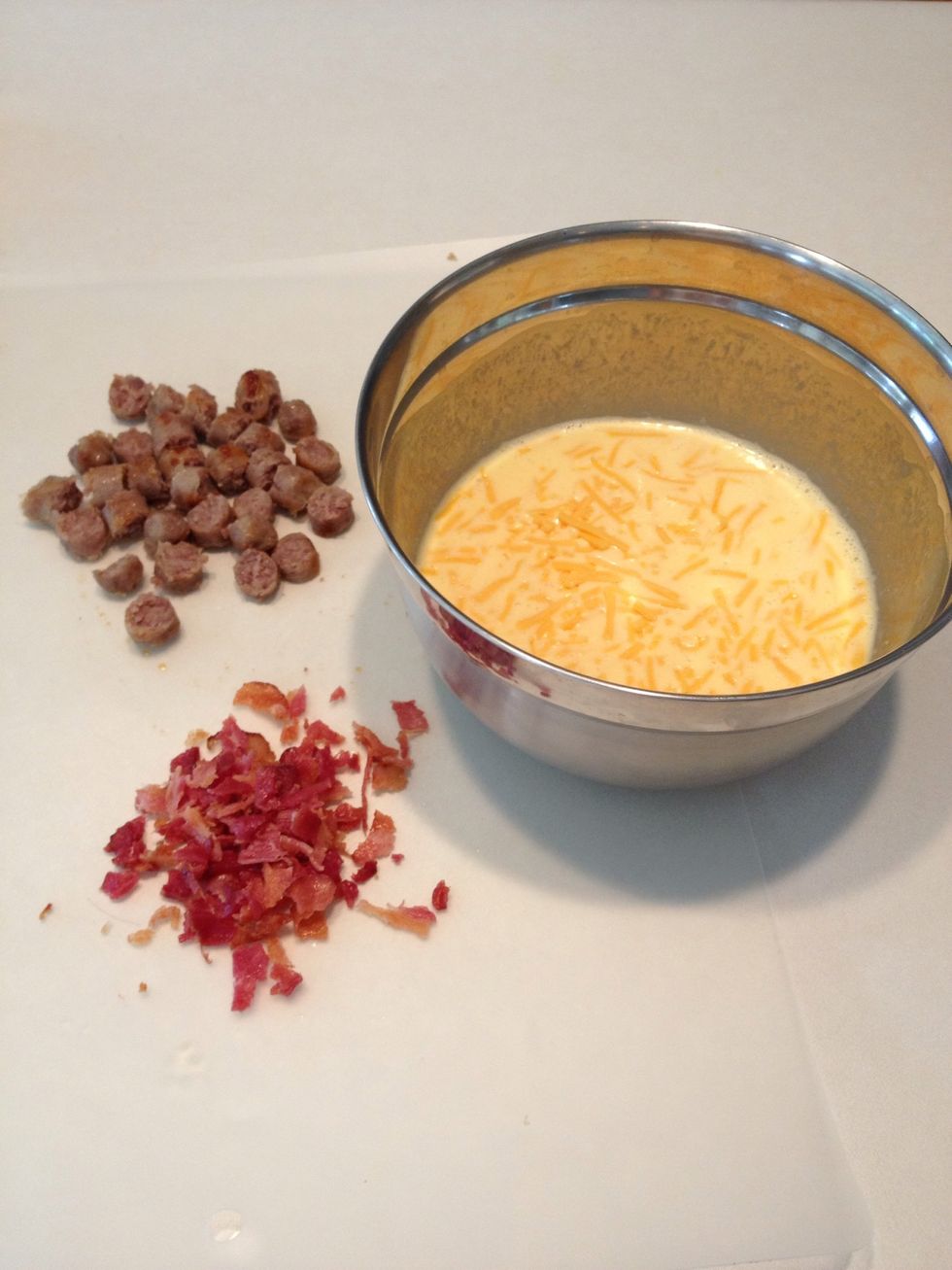 Add cheese to egg mixture. Then add any other ingredients you like. This is where you'd add the green onions if you are using them. Add salt and pepper, too. Stir well.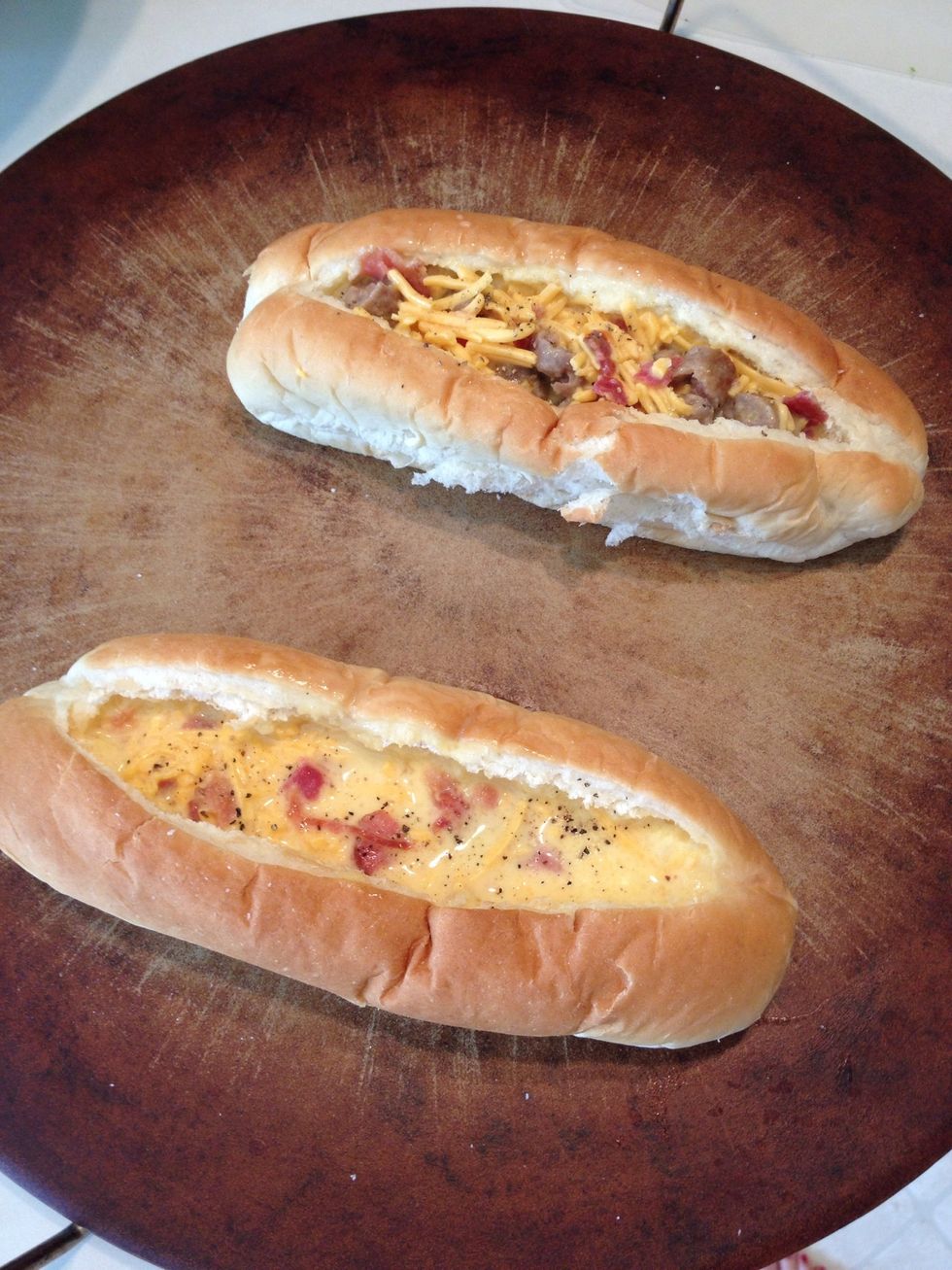 Pour mixture in bread boats. I made one with just bacon, egg, and cheese for my son and a different one for my daughter. (Note: the less ingredients you use, the longer you may need to bake.)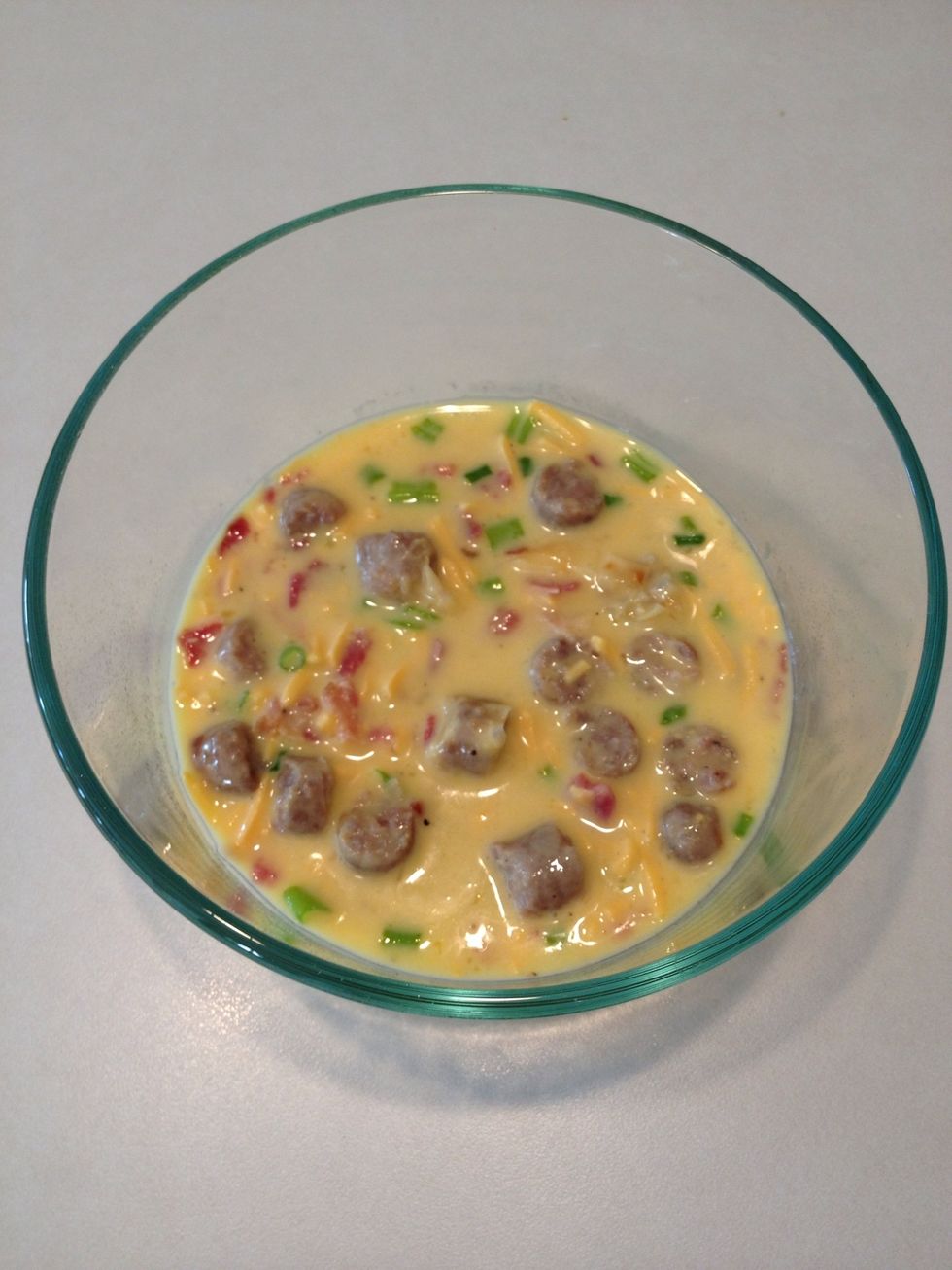 If you have extra mixture, just add it to a greased bowl or pan and bake with the boats. 😊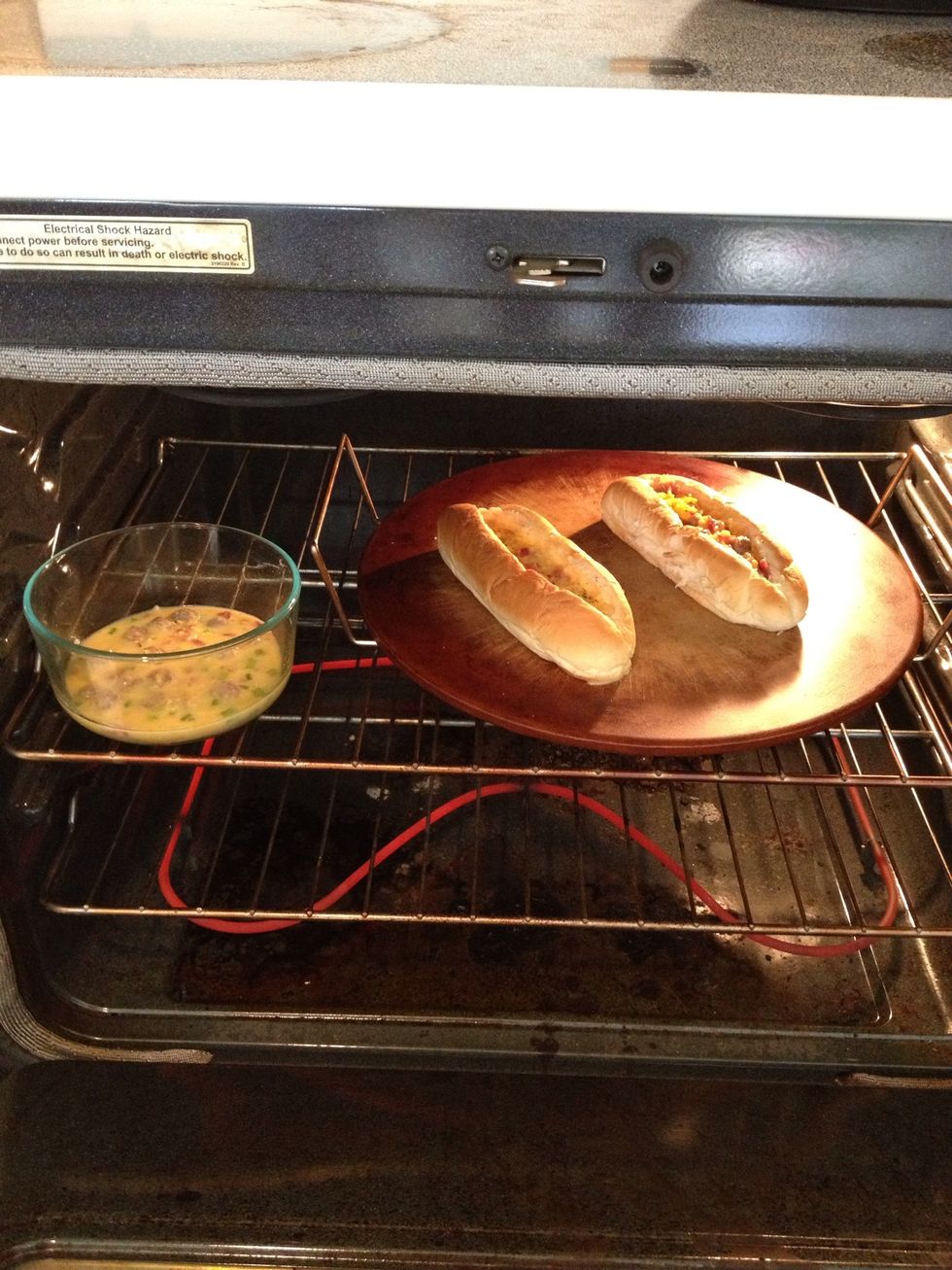 Bake bread boats an mixture for 20-30 minutes so eggs are no longer runny.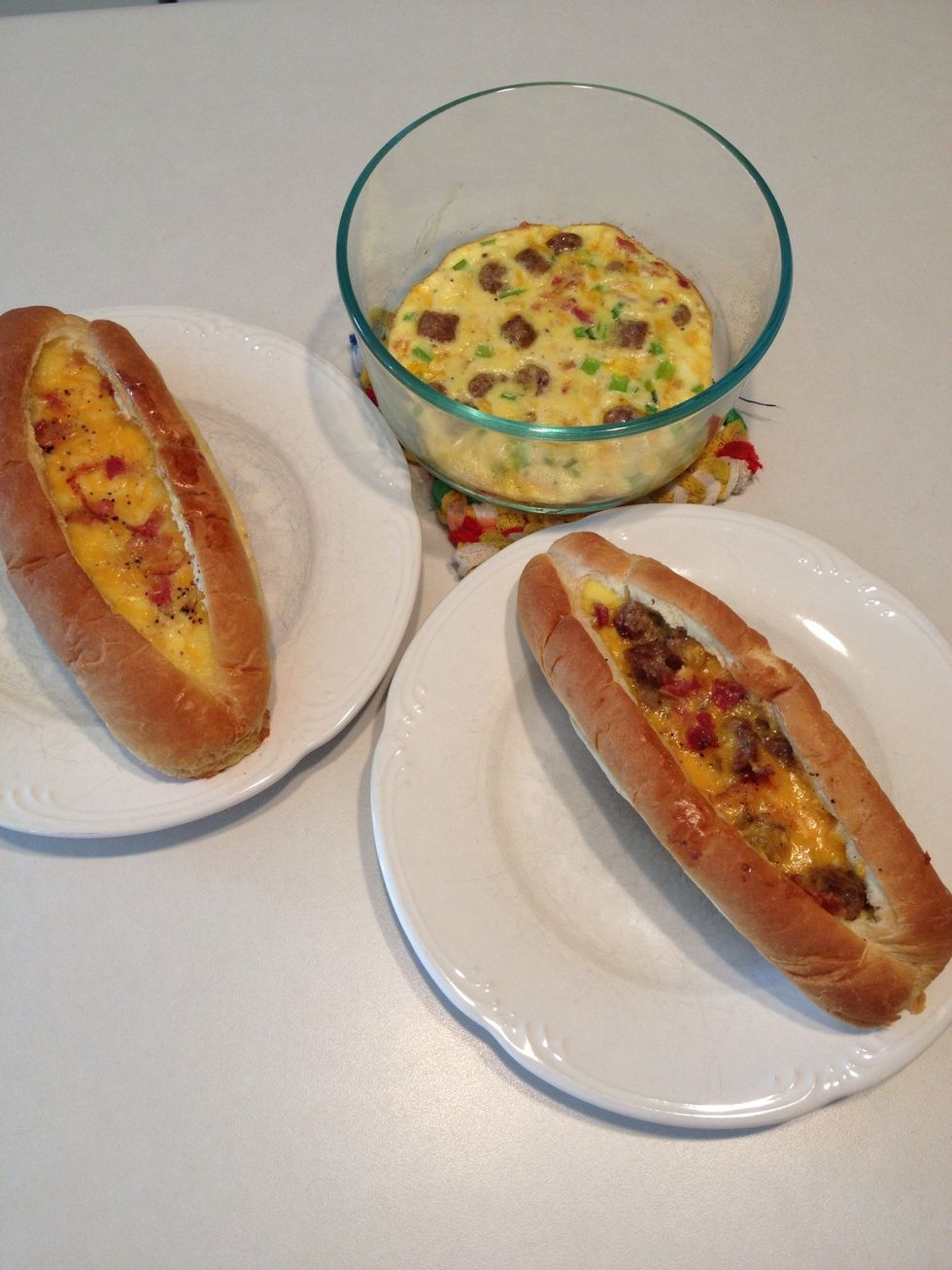 Serve and enjoy!
4.0 Eggs
2.0 French Hoagie bread rolls
6.0 Sausage links, sliced
2.0 Bacon strips, crumbled
1.0 Green onion, chopped (optional)
1/4c Heavy whipping cream
Salt and pepper
1/2c Shredded cheddar cheese